Daughter of Oscar-nominee Debbie Reynolds, the late Carrie Fisher has made an astounding legacy for herself, being not only a talented actress but a skilled author, comedienne, and inspiring mental health issues advocate known for being open about her struggles – these made both Star Wars fans and general audiences feel drawn to her.
The actress has earned acclaim for her writing, winning a Best Spoken Word Album Grammy Award for her memoir "The Princess Diarist" in 2019, two years after she passed. As for the beginning of her acting career, it was marked when she appeared onstage in the 1973 Broadway revival of the 1919 musical "Irene." Her film debut, however, was in Columbia Pictures's Shampoo. Two years later, Fisher was cast in her breakthrough role: the iconic Princess Leia. Furthermore, the star's final film, Wonderwell, was released just this summer.
10
'Scream 3' (2000)
As the title suggests, Scream 3 is the third entry in the Scream franchise, and it depicts the return of the iconic Ghostface killer and the terrifying events that follow while Sidney (Neve Campbell) and her friends visit the Hollywood set of Stab 3, a movie inspired by their life.
RELATED: All the 'Scream' Movies, Ranked from Worst to Best
In a very funny cameo, Fisher plays a meta role in the slasher franchise's final installment to the trilogy: an archivist at Sunrise Studios named Bianca Burnette. Even if not the best of the bunch, Scream 3 is undoubtedly an easy watch that fans of the franchise will certainly enjoy, balancing horror and comedy to great results.
9
'White Lightnin' (2009)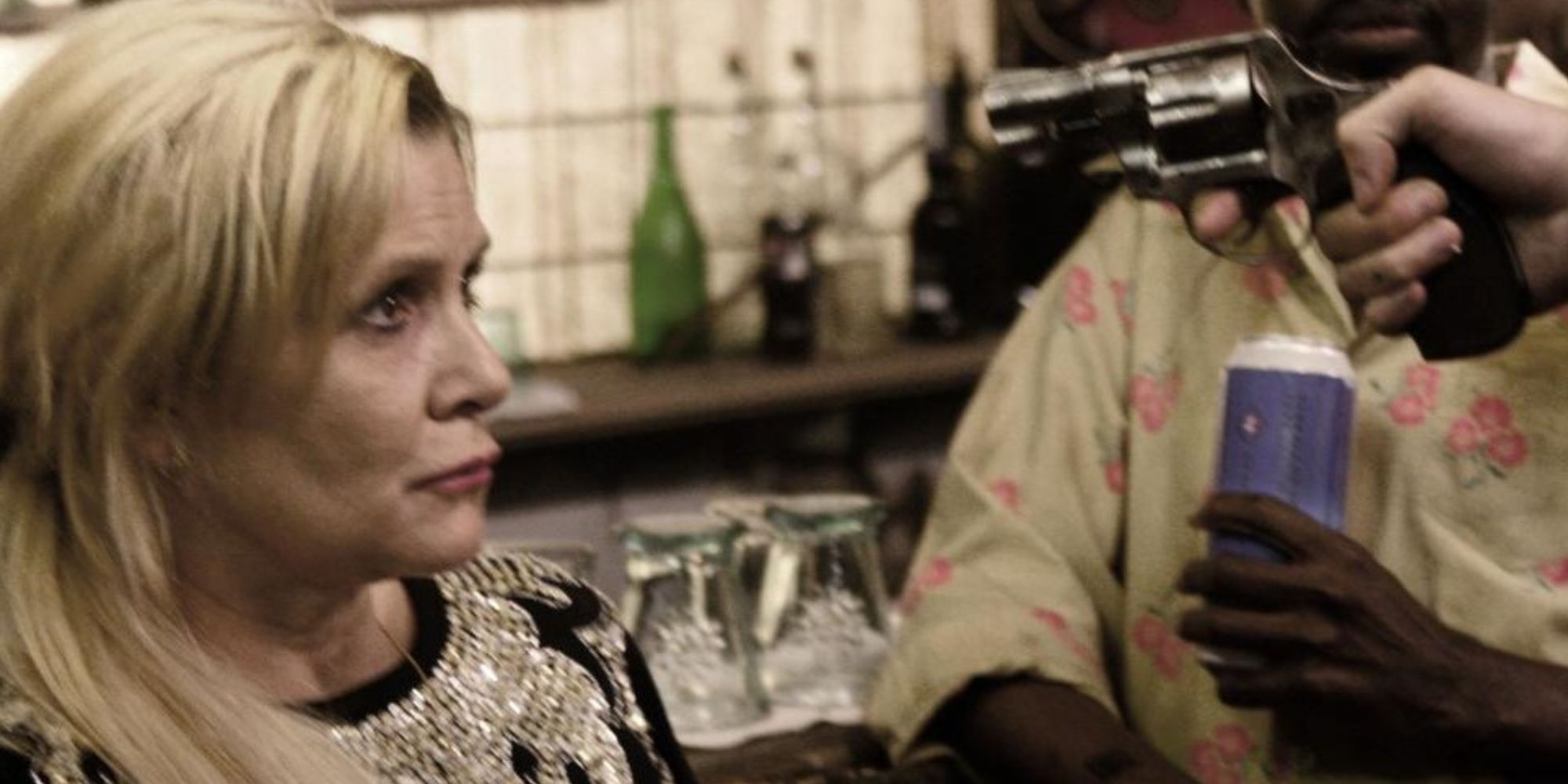 Set deep in the heart of the Appalachian Mountains in West Virginia, White Lightnin' depicts the bumpy early and late life of American folk dancer and entertainer Jesco White (played by Edward Hogg), known as "the dancing outlaw," who struggles with abuse, poverty, and drug addiction.
Combining facts with fiction to intriguing results, the strangely surreal Dominic Murphy movie features an incredible Carrie Fisher as Jesko's lover, Cilla. While at times disturbing and hard to watch, 2009's White Lightnin' makes for an unconventional music biopic with great direction and a towering performance from Hogg.
8
'Amazon Women on the Moon' (1987)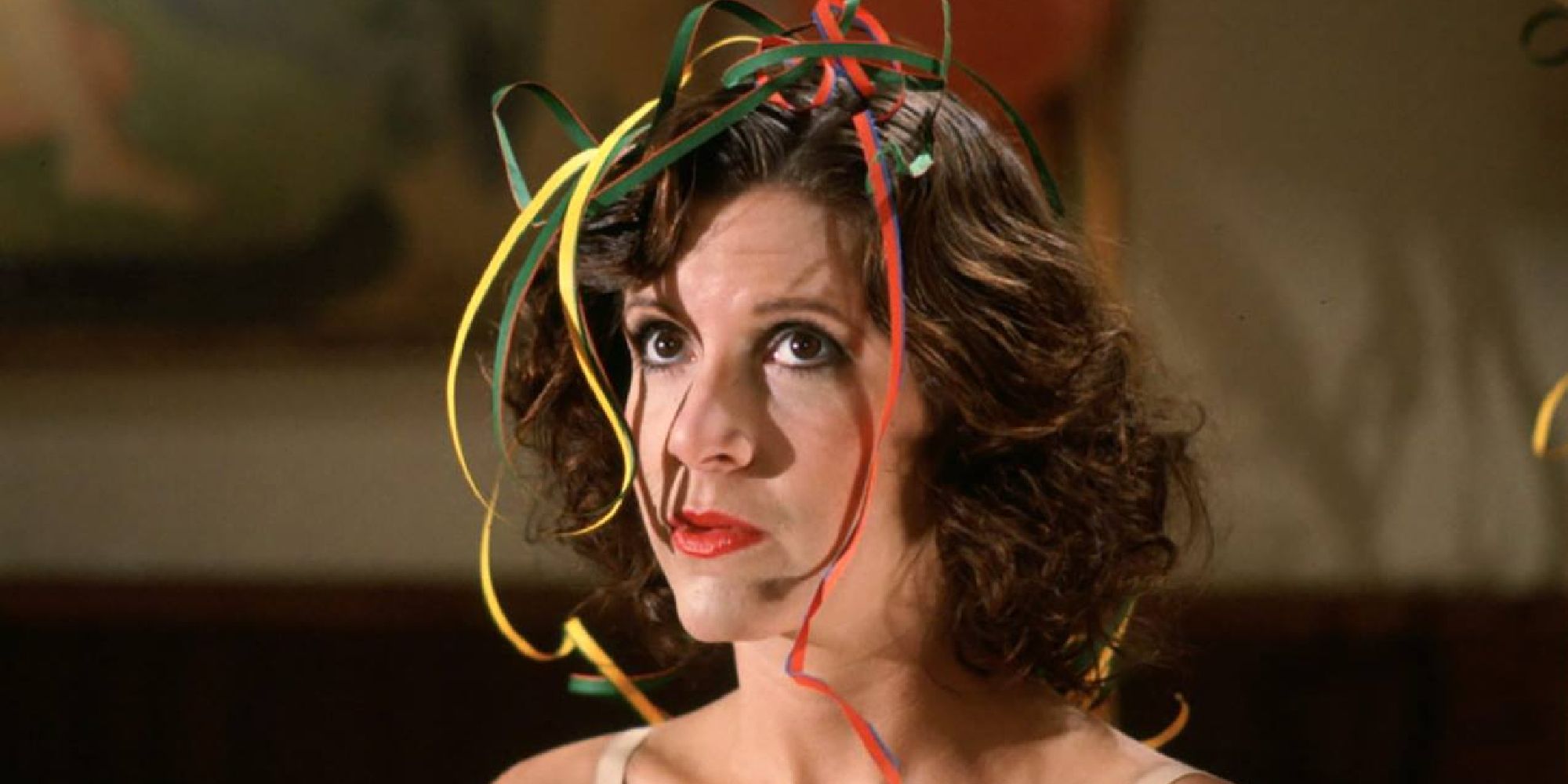 Quirky and light-hearted, Amazon Women on the Moon is a Joe Dante, Carl Gottlieb, and Peter Horton science-fiction comedy that looks back at and parodies some of the low-budget 1950s sci-fi flicks with different comedic bits and false advents, mocking late-night television intermingled.
With some sketches significantly better than othersThe 1987 anthology comedy may not be everyone's cup of tea. Nonetheless, Amazon Women on the Moon is an engaging watch that guarantees entertainment and pays homage to some classics along the way, ultimately making it worth checking.
7
'Shampoo' (1975)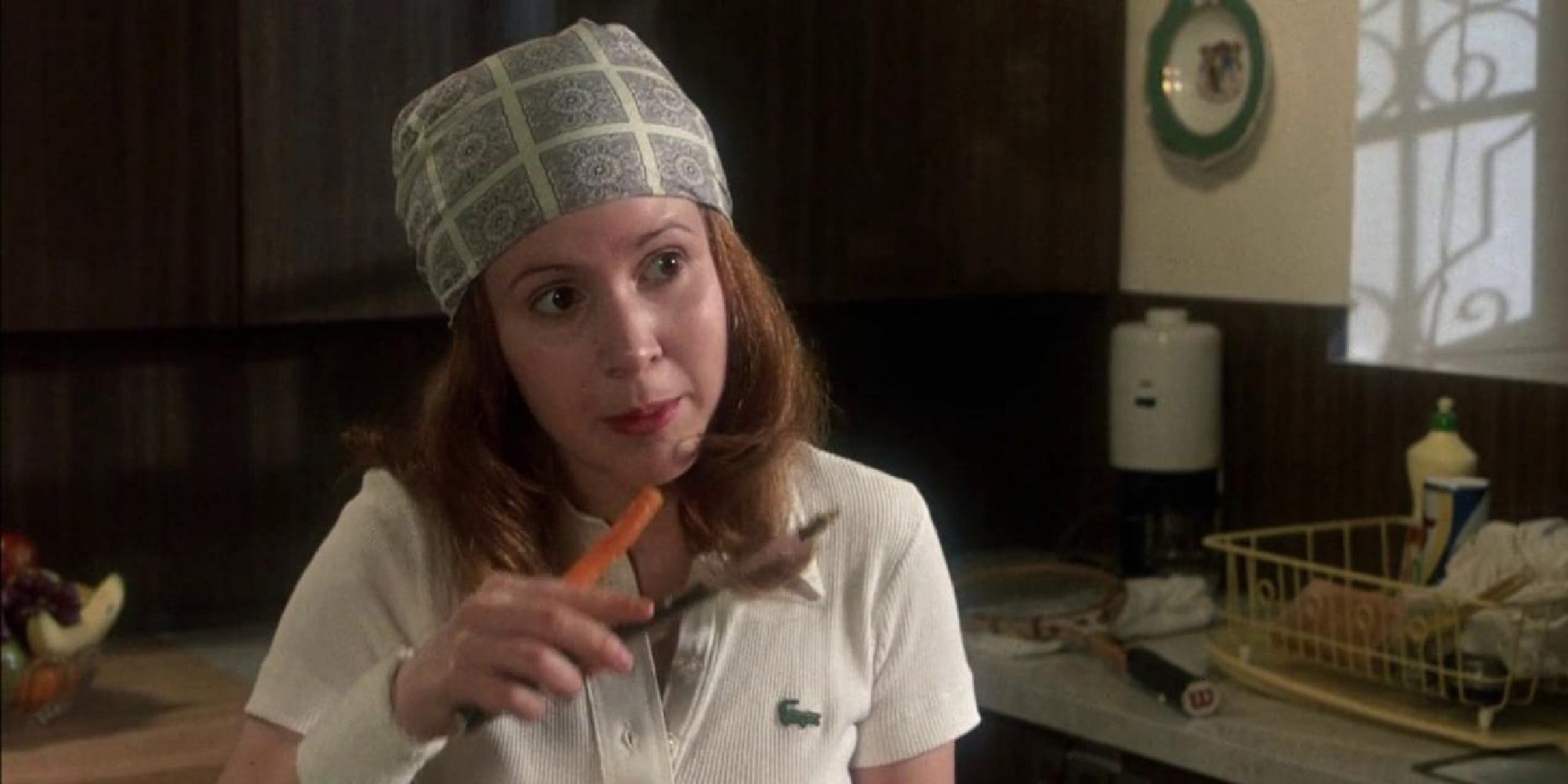 Fisher's first film role was in Hal Ashby's 1975 comedy-drama Shampoo, set on Election Day of 1968, where a womanizer hairdresser (Warren Beatty) is busy cutting hair and dealing with his several girlfriends. In the meantime, he meets his mistress' husband (Jack Warden) and finds out he is having an affair with his ex-girl (Goldie Hawn).
Not only does Shampoo provide audiences with top-notch acting performances — including Fisher as Lorna Carp (Lester's daughter) — but it is also a great snapshot of the era it is set and filmed in. The film features entertaining black humor and is a fun observation of society's superficiality, including the female and male gaze.
6
'Jay and Silent Bob Strike Back' (2001)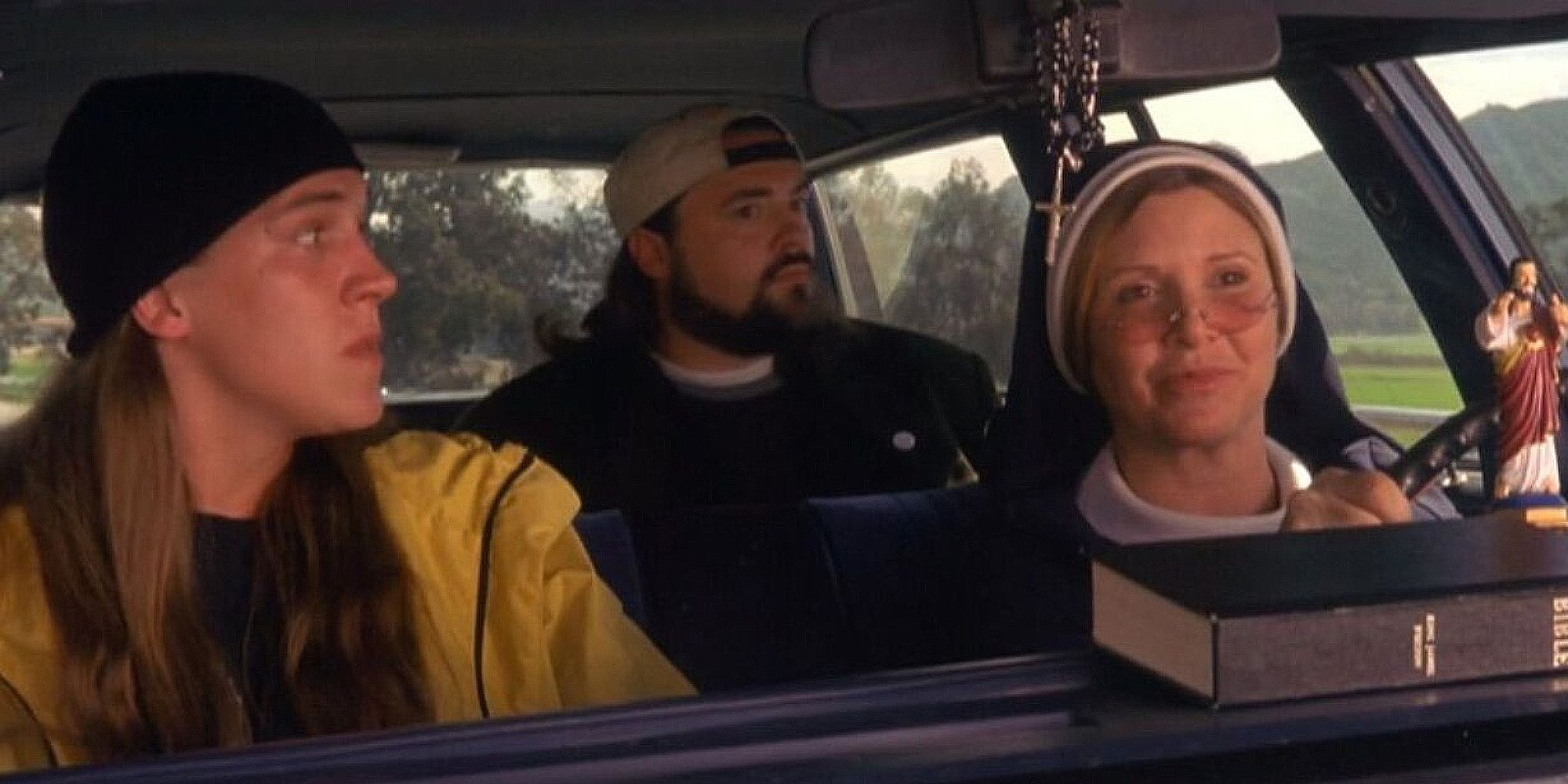 A highly quotable stoner flick, Jay and Silent Bob Strike Back is a silly viewing experience. Kevin Smith's 2001 movie centers on Jay (Jason Mewes) and Silent Bob (played by Kevin Smith himself), who go out on a quest when they learn that a movie is being made featuring their comic book counterparts but find out they won't be getting any royalties.
RELATED: The Best 'Stoner Noir' Movies, Ranked
Smith's over-the-top comedy may not be for everybody, but it will highly appeal to some enjoyers of the genre. Fisher makes a brief but illustrious appearance in the movie whose title sends viewers back to a galaxy far away, playing a nun while her Star Wars co-star MarkHamill steps into the shoes of a supervillain called C*cknock.
5
'Soapdish' (1991)
Soapdish, directed by Michael Hoffman, is an entertaining soap opera that tells the story of an ambitious television actress (Cathy Moriarty) who plans to sabotage the career of the show's long-time star (Sally Field). Despite their efforts, things don't go as planned, making for a hilarious film from beginning to end.
Featuring a cleverly written love story and interesting characters, Soapdish is an undeniably entertaining feature that all rom-com enthusiasts should check. Although oftentimes overlooked and underrated, Hoffman's movie is a hundred percent worth the while, and Fisher's unforgettable as Betsy Faye Sharon adds to it.
4
'Hannah and Her Sisters' (1986)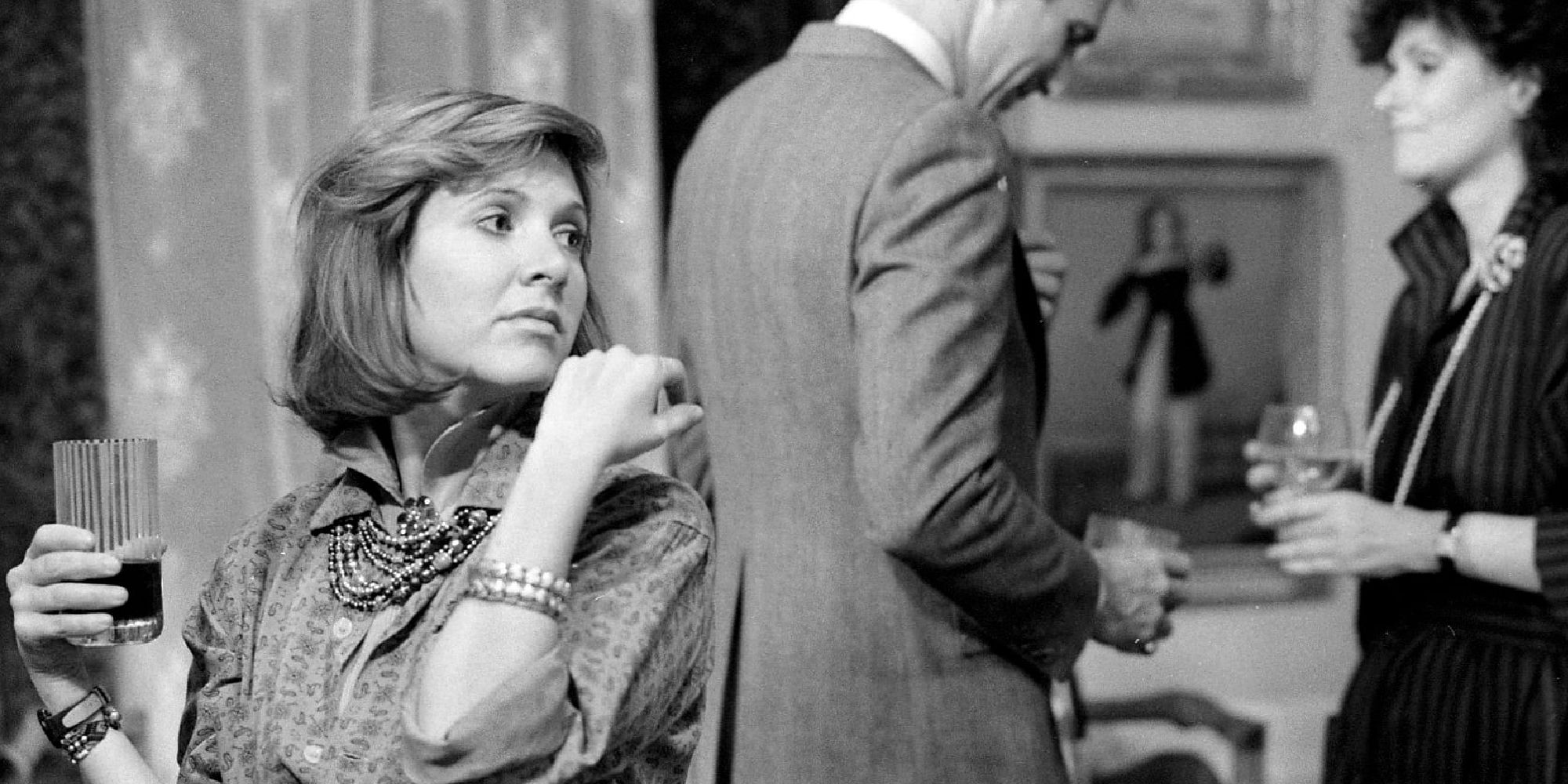 Directed by the controversial Woody Allen, Hannah and Her Sisters is regarded as an interesting family comedy-drama with an ensemble cast that showcases great efforts — among them is Fisher's April, the romantic rival of Dianne Wiest's Holly. The film is set between two Thanksgivings two years apart and revolves around the sisters' complicated, intertwining romantic lives.
Considered one of the filmmaker's best works by many, Hannah and Her Sisters engulfs viewers with strong writing and stylish settings. While it can be emotional and touching at times, providing deep concepts about life, the movie is also quite humorous and makes for a good family viewing.
3
'The Blues Brothers' (1980)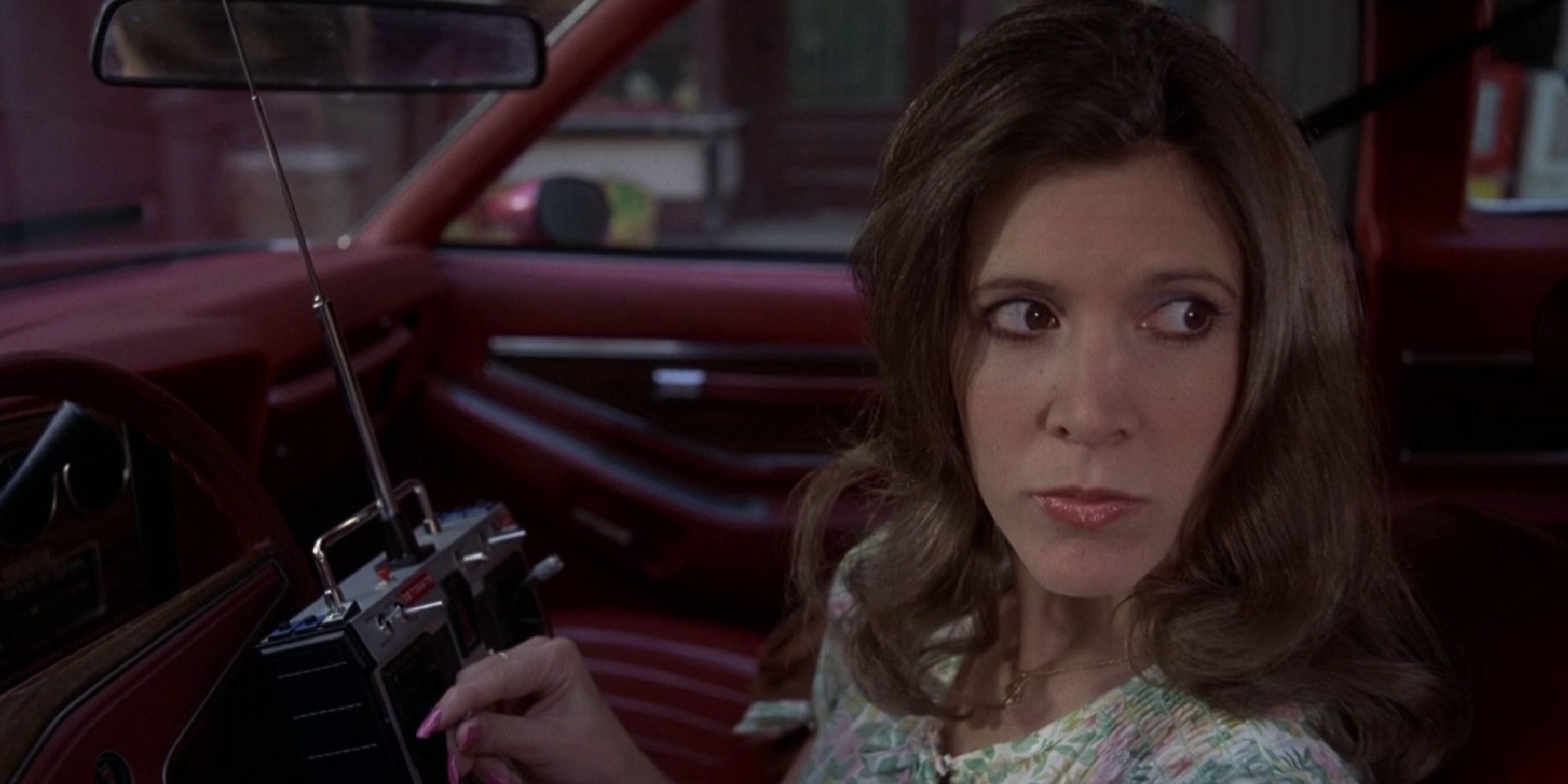 John Landis' film, which depicts Jake Blues (John Belushi) reunion with his brother (Dan Aykroyd) after his release from prison and their attempt to form a new R&B band, preserve their family's Catholic house, and escape the police as they travel across Chicago, remains a joyful viewing experience all these years later.
RELATED: Movies for Music Lovers and Bands Needing Inspiration
The Blues Brothers is an engaging movie with a simple but effective narrative, one that certainly blends comedy and music to great results. Even if chaotic at times, The Blues Brothers make for a highly watchable chaotic mess, specifically one that will appeal to music lovers, with Fisher starring in a role that strongly resembles her most iconic character.
2
'When Harry Met Sally…' (1989)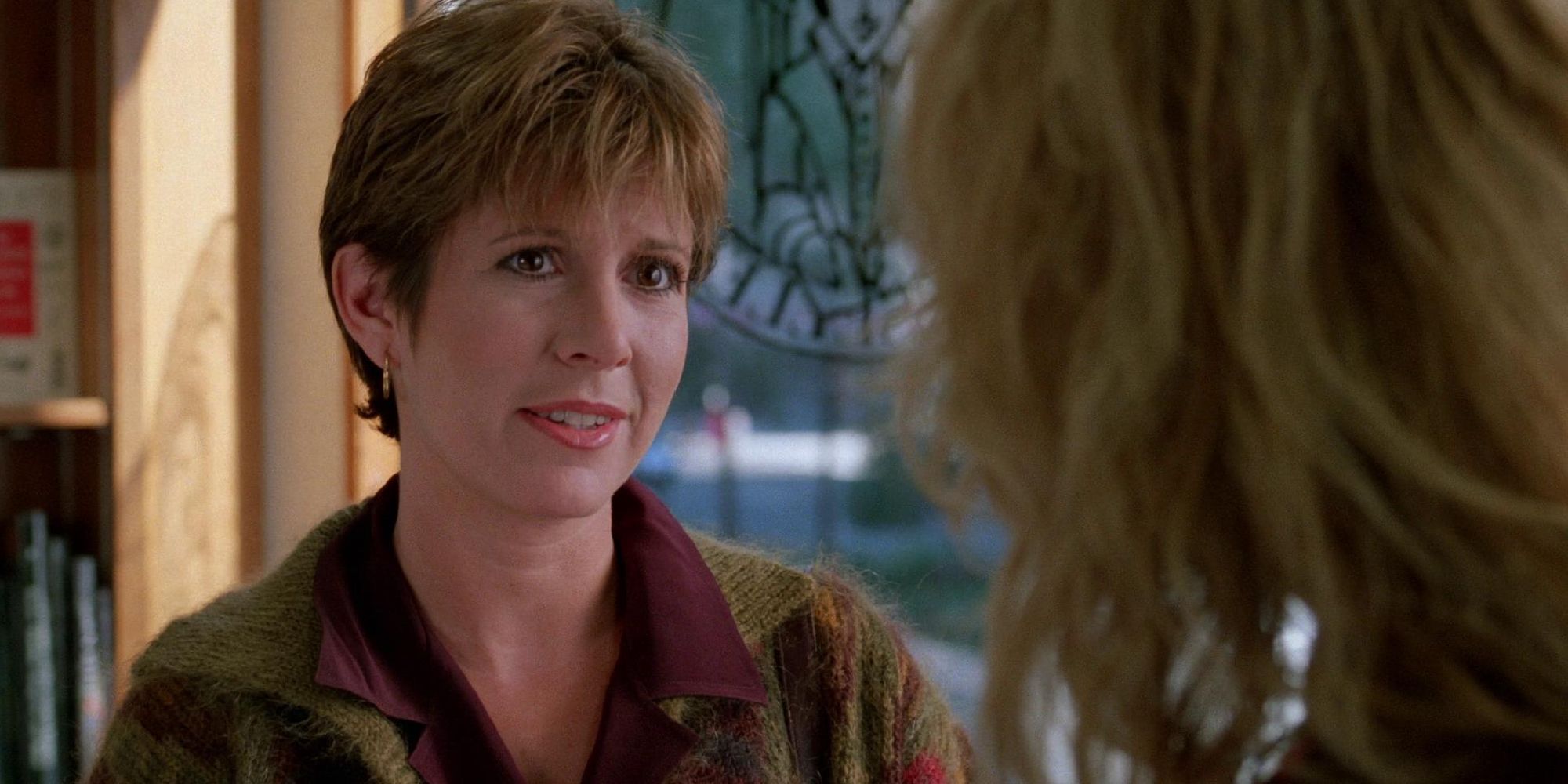 Thirty-four years later, When Harry Met Sally… endures a top-notch romance and one of the most globally treasured of all time. Starring Billy Crystal and Meg Ryan, the iconic Rob Reiner movie depicts the titular characters' complicated relationship as the two are very good long-time friends who fear that casual sex would ruin the friendship.
Warm, funny, and witty, featuring amazing performances and incredible chemistry between the leads, When Harry Met Sally… is an overall unforgettable achievement in the rom-com genre that aged really well. Fisher wonderfully plays Meg Ryan's best friend, Marie, in the film, stealing the scene whenever she is on-screen.
1
The 'Star Wars' Saga (1977 – 2019)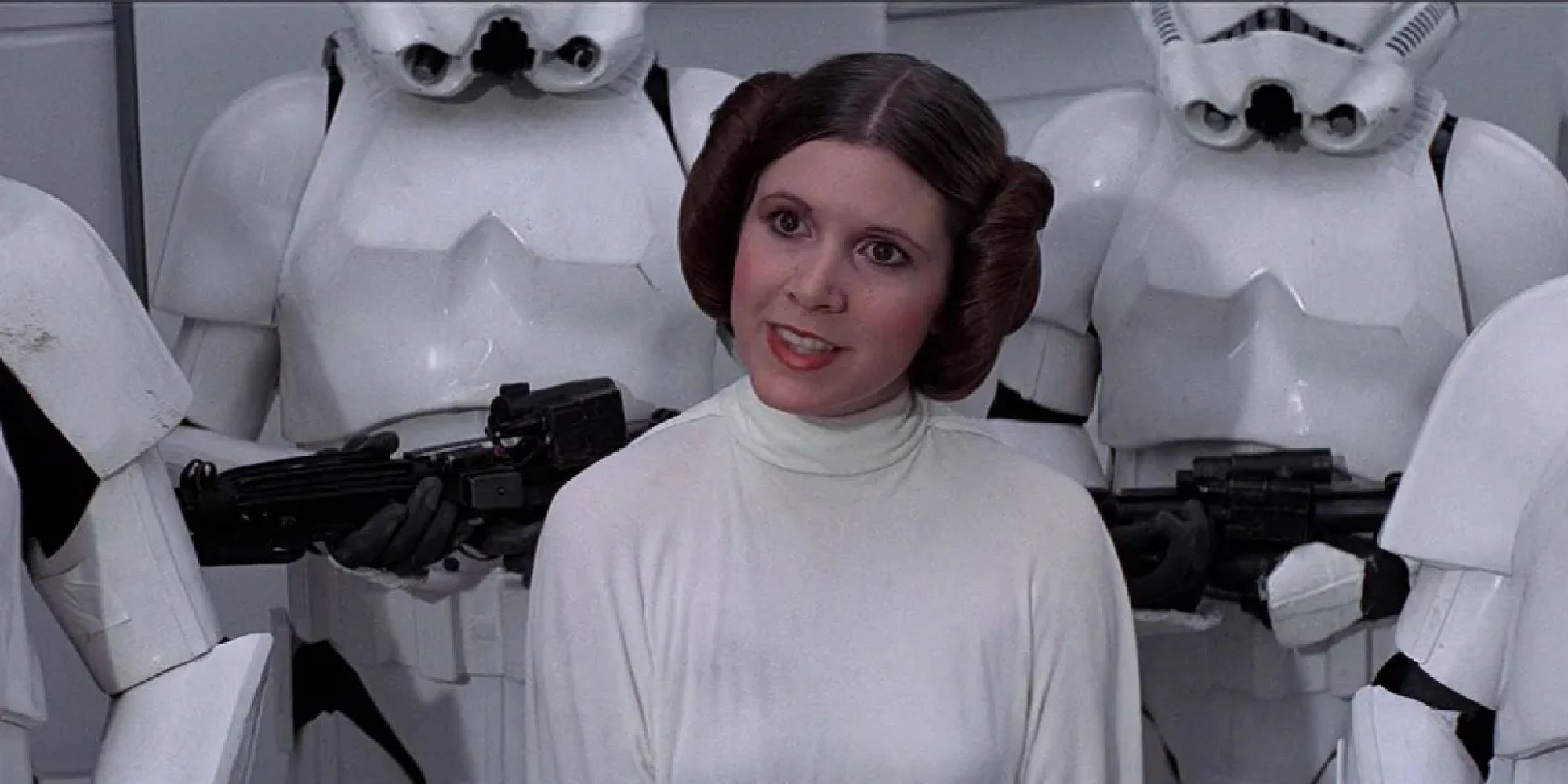 By the time it came out, Star Wars was a groundbreaking series of films thanks to its special effects and out-of-the-box story, which made sci-fi movies a blockbuster genre in the late 1970s and early 1980s. The first installment, which was released in 1977, followed Mark Hamill's Luke Skywalker on an epic adventure through space.
Featuring overall engaging movies with memorable characters, including Fisher's iconic Princess Leia, on top of an immersive universe and enchanting world-building that make the franchise stand out from the rest, there is no doubt that the iconic franchise remains the most poignant movies in Fisher's career, as they helped launch her further to the movie industry and helped her become the undying icon that she is today.