James Gandolfini had a regrettably short career as an actor, starting in the 1990s with a series of small yet memorable roles before achieving stardom on a certain HBO show that began airing towards that decade's end. He gave one of the best performances in TV history throughout much of the 2000s and then resumed film work with a series of interesting supporting and lead roles before his untimely passing at the age of 51 in 2013.
His presence on both the big and small screen has been missed dearly in the years since, but his performances — both big and small — live on and continue to show how he was one of the greatest actors of his time. The following TV and movie roles demonstrate the various genres Gandolfini excelled in and the commitment he brought to every role of his, even if he was only on-screen for a matter of minutes. These greatest roles of his are ranked below, starting with the good and ending with the best.
10
'12 Angry Men' (1997)
It would've taken guts to make a new film version of 12 Angry Men, considering the stellar reputation the 1957 film has, but William Friedkin was always a gutsy filmmaker. He directed this TV movie version of the famed story about jury deliberation 40 years later, and though it's not quite as great, it's still very good overall.
RELATED: Every William Friedkin Movie, Ranked From Worst to Best
It's slightly longer than the 1957 version, has a little more profanity, and the jury this time around is more racially diverse than the all-white jury from the original (though they are still all men, as the title implies). It ends up justifying its existence through the performances, with Gandolfini of course being great as one of the jurors.
9
'The Man Who Wasn't There' (2001)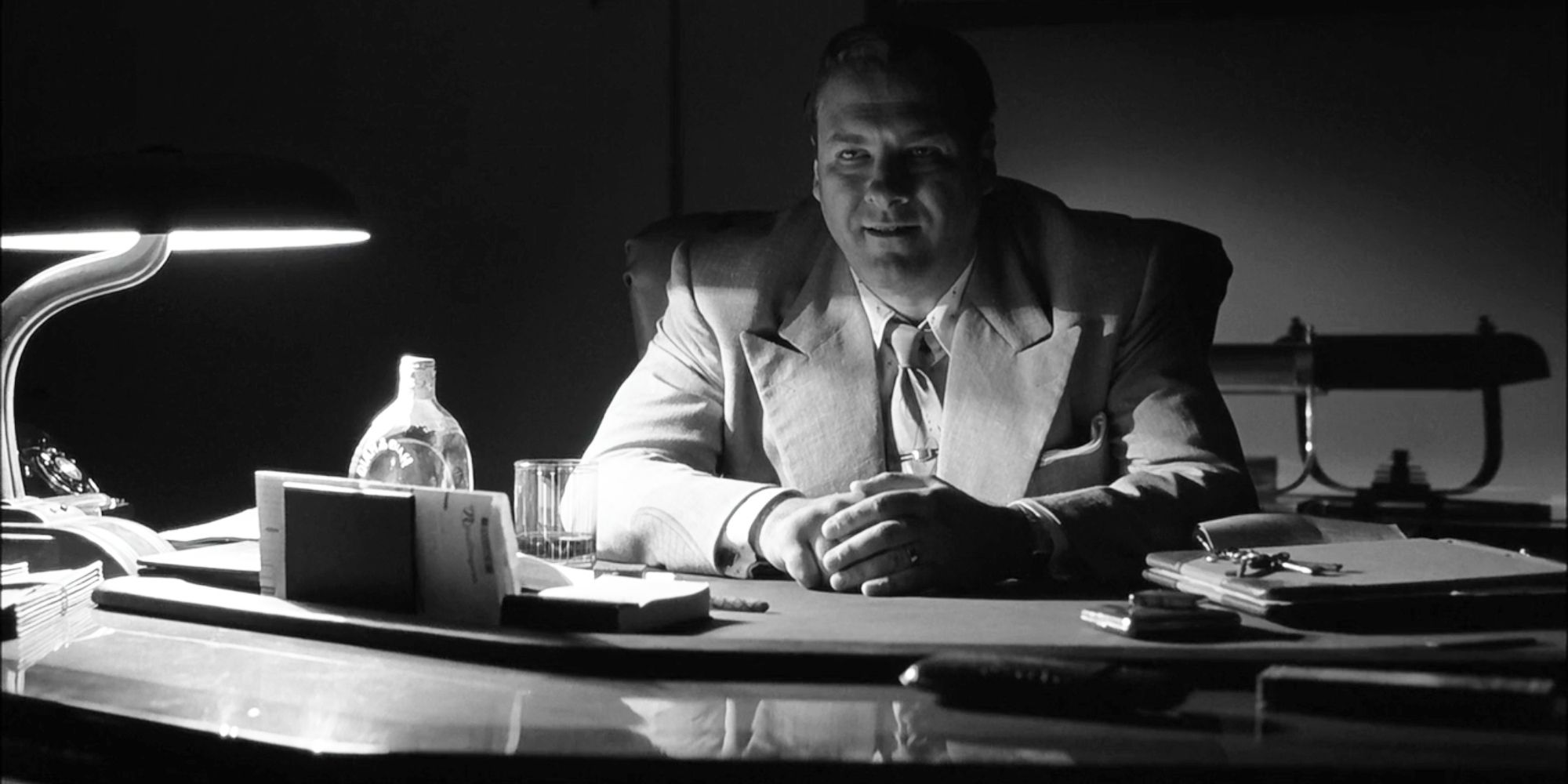 James Gandolfini was kept pretty busy with TV work between 1999 and 2007, but he still showed up in a handful of notable films during this period. Perhaps the best of those would be the underrated Coen Brothers movie The Man Who Wasn't There, which is a throwback to crime/film noir movies of the 1940s and 50s.
It's memorably shot in black and white and has a complex plot that involves infidelity and blackmail, all of which lead to inevitable violence and tragedy. Gandolfini's character is only really in the first act but is fantastic in a supporting role, with Billy Bob Thornton and Frances McDormand reliably carrying the rest of the film once he's out of the picture.
8
'The Drop' (2014)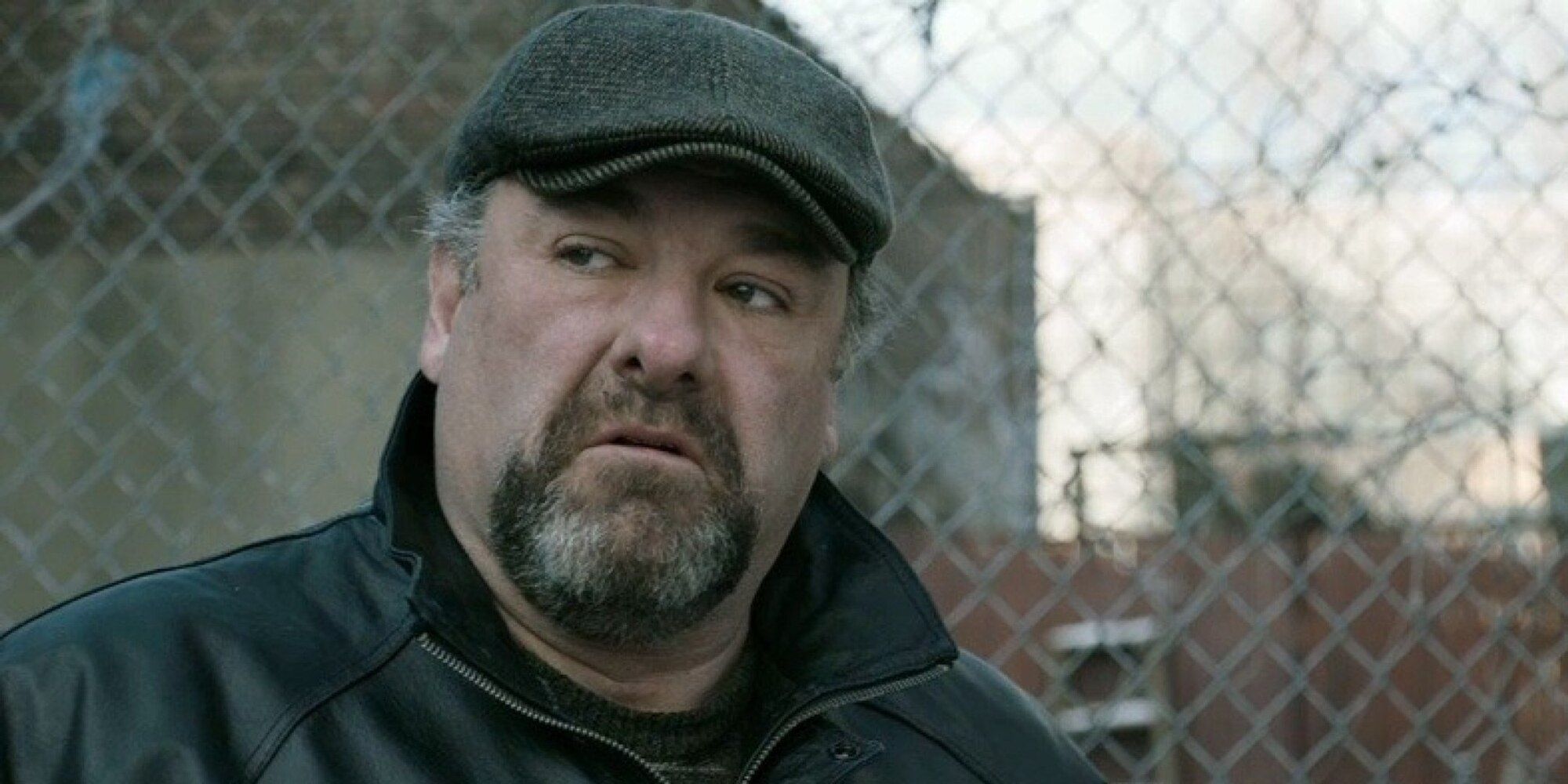 The Drop ended up being the final movie featuring James Gandolfini, coming out the year after he passed away, thereby being a posthumous release. Watching it can therefore be bittersweet because while it's a solid and engaging crime/drama film, knowing it's the last thing Gandolfini will ever be in is undeniably sad.
It doesn't reinvent the genres it fits into, but still serves as a well-made movie about the aftermath of a robbery gone wrong and how various downtrodden people are impacted. It's well-written by acclaimed author/screenwriter Dennis Lehane and is significantly elevated by its performances from Tom Hardy, Noomi Rapace, and Gandolfini.
7
'Get Shorty' (1995)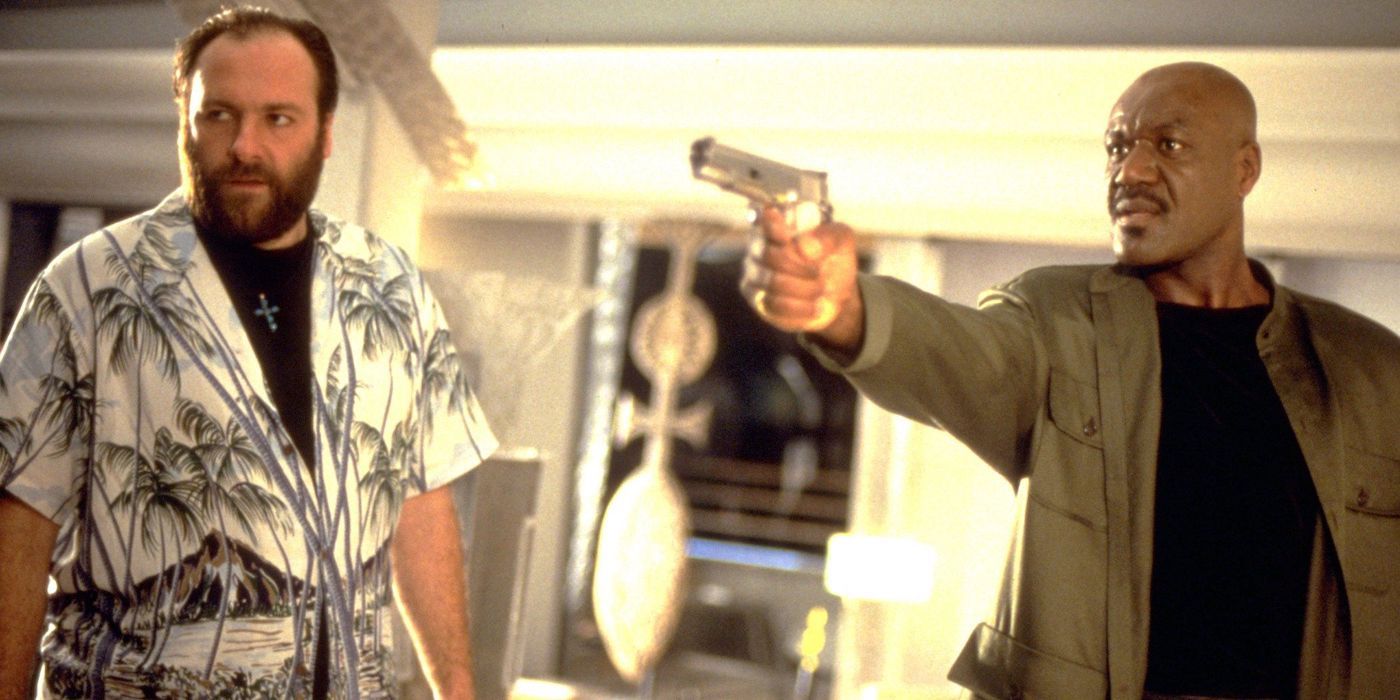 While it wasn't the first (nor the last) crime/comedy movie to suggest Hollywood producers can have the mentality of gangsters, Get Shorty engages in this sort of satire well. John Travolta stars as a gangster who ends up getting involved in Hollywood, also crossing paths with a B-movie director played by Gene Hackman, who has a hefty debt he needs to pay to the criminals Travolta's character works for.
RELATED: The Best Gene Hackman Movies of All Time, Ranked
It's one of James Gandolfini's earlier roles, and therefore, it's one where he doesn't have a huge amount of screen time but still manages to make an impression as an intimidating ex-stuntman turned enforcer. It's a fun, breezy, and generally clever movie and one of several early Gandolfini roles that demonstrated how well he could act in films and TV shows that belonged to the crime genre.
6
'Killing Them Softly' (2012)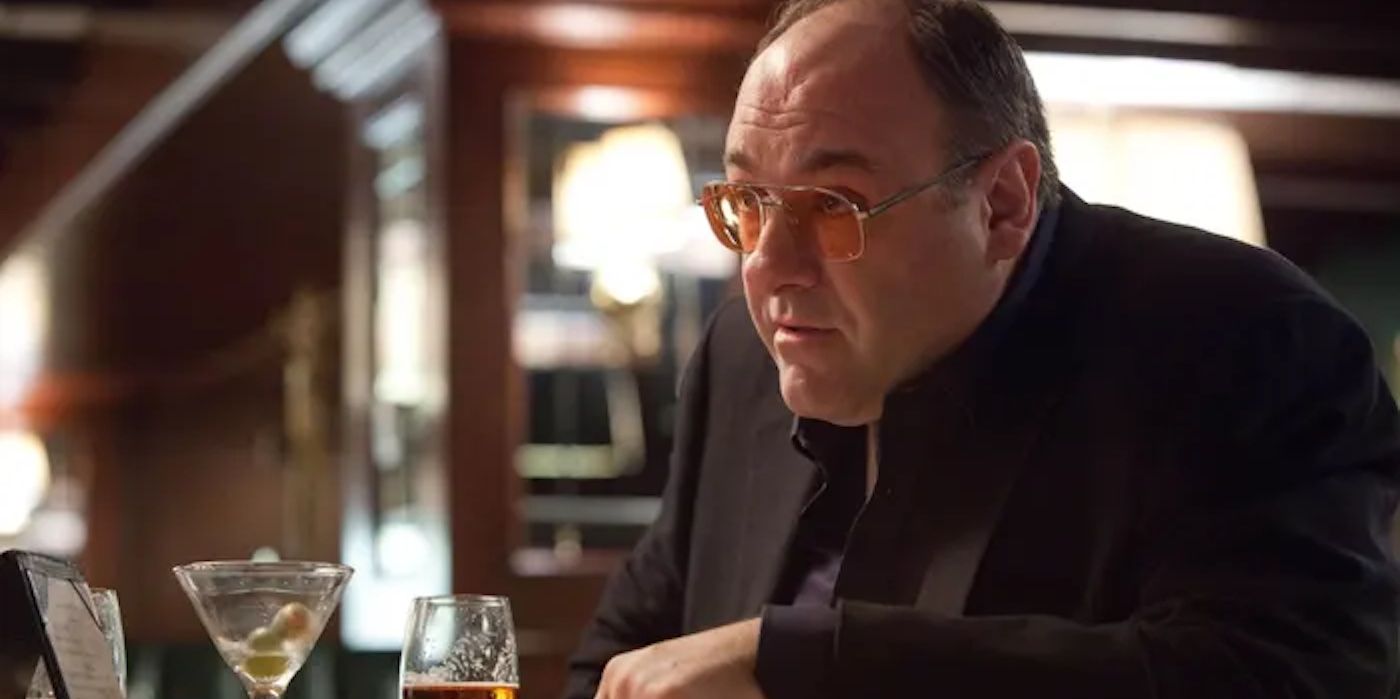 While Killing Them Softly does have its own distinct voice, it may well scratch the same itch that many crime films directed by Martin Scorsese do. It's gritty, stylish, and perhaps even darkly funny in parts, and also stars Ray Liotta, who Scorsese directed in Goodfellas (a career high point for both men).
Its talented cast also includes Brad Pitt, Richard Jenkins, and (naturally) James Gandolfini. This role and others from the late 2000s to early 2010s stand in contrast to Gandolfini's '90s roles. While he always shone in gangster films, he'd usually have brief appearances in the latter but decently large supporting roles in the former. He's great here as a hitman named Mickey, and has a consistently engaging dynamic with Pitt's character, Jackie, who's also a hitman.
5
'Zero Dark Thirty' (2012)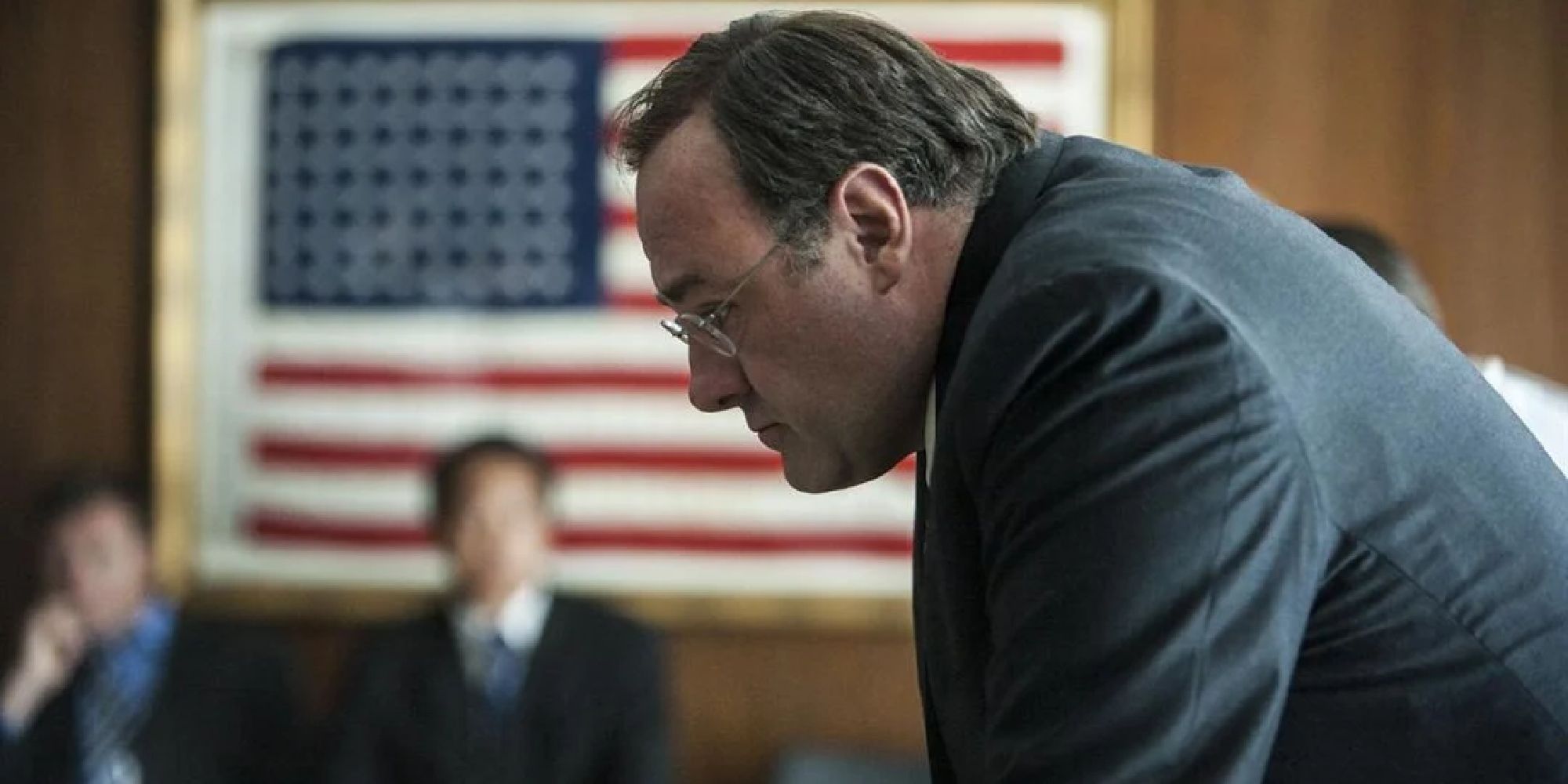 One of James Gandolfini's final film roles ended up being in the highly-acclaimed thriller Zero Dark Thirty, where he appears as an unnamed CIA Director (the character was based on Leon Panetta). He's pivotal for the film's memorable final act, as the CIA Director here oversees the operation that ended with Osama bin Laden being killed.
Much of the movie deals with the lead-up to this 2011 event, though, with the protagonist being a fictionalized CIA intelligence analyst played by Jessica Chastain. It's a steadily paced and engrossing movie, receiving an extra burst of energy from Gandolfini's presence alone right before the film's memorable depiction of the event it spends its runtime building to.
4
'True Romance' (1993)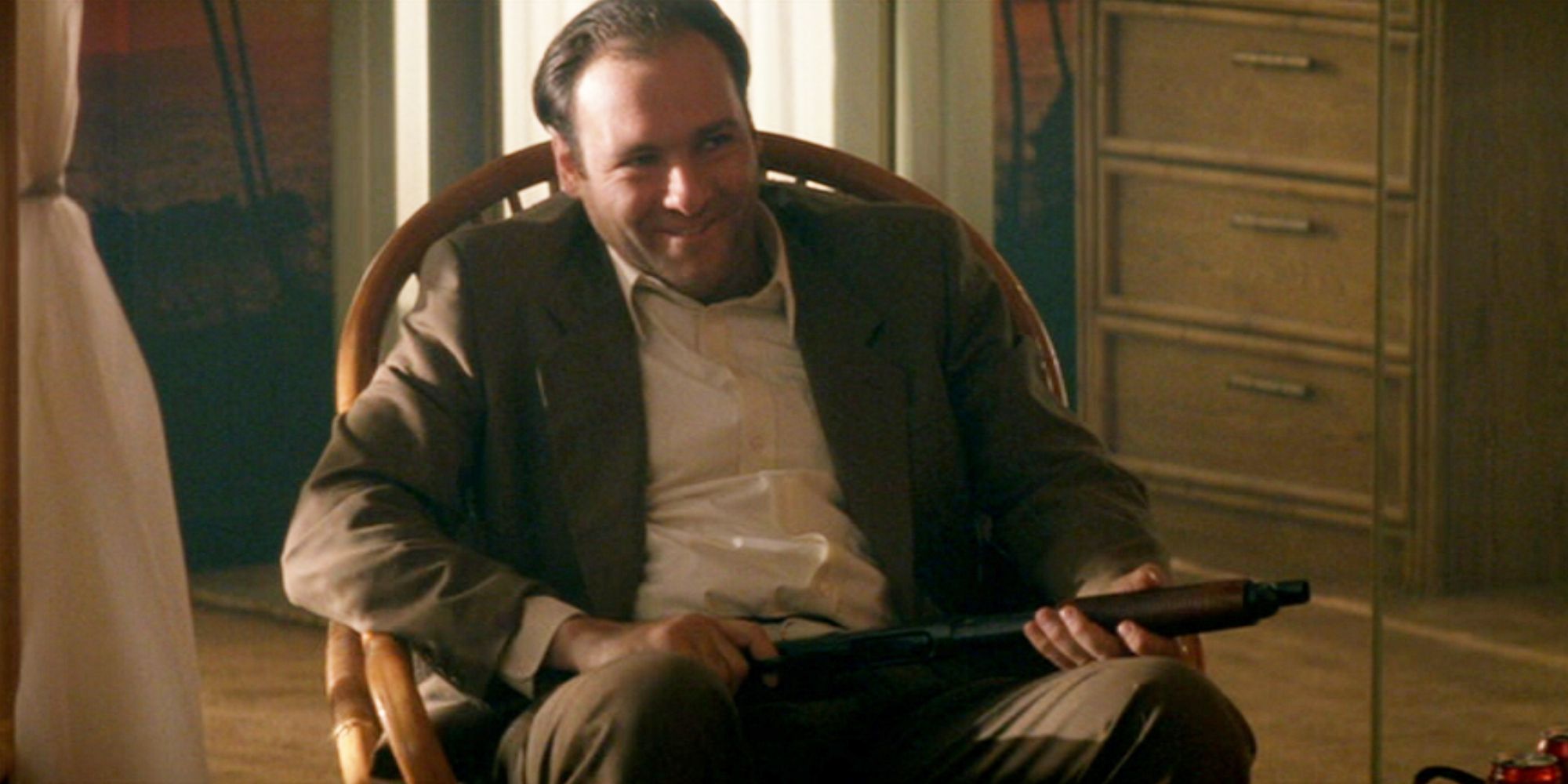 Though he didn't direct it, Quentin Tarantino's style shines through in True Romance, thanks to the screenplay written by him. It's got some witty dialogue, surprising moments of violence, and a satisfying blend of genres, being something of a crime, romance, and action film all at once, being about two young lovers going on the run from the mafia after they steal drugs from them.
RELATED: The Best Crime Movies of All Time, Ranked
It's also a key entry in Gandolfini's filmography, being arguably the first time he genuinely stole a scene. Like in Get Shorty, he plays an enforcer here, with his encounter with one main character being one of the tensest and most shocking/memorable in the film. He stands out in an amazing cast that also includes Christian Slater, Patricia Arquette, Gary Oldman, Brad Pitt, and Christopher Walken, and despite the brief screen time, it's perhaps his most memorable film role from the 1990s.
3
'In the Loop' (2009)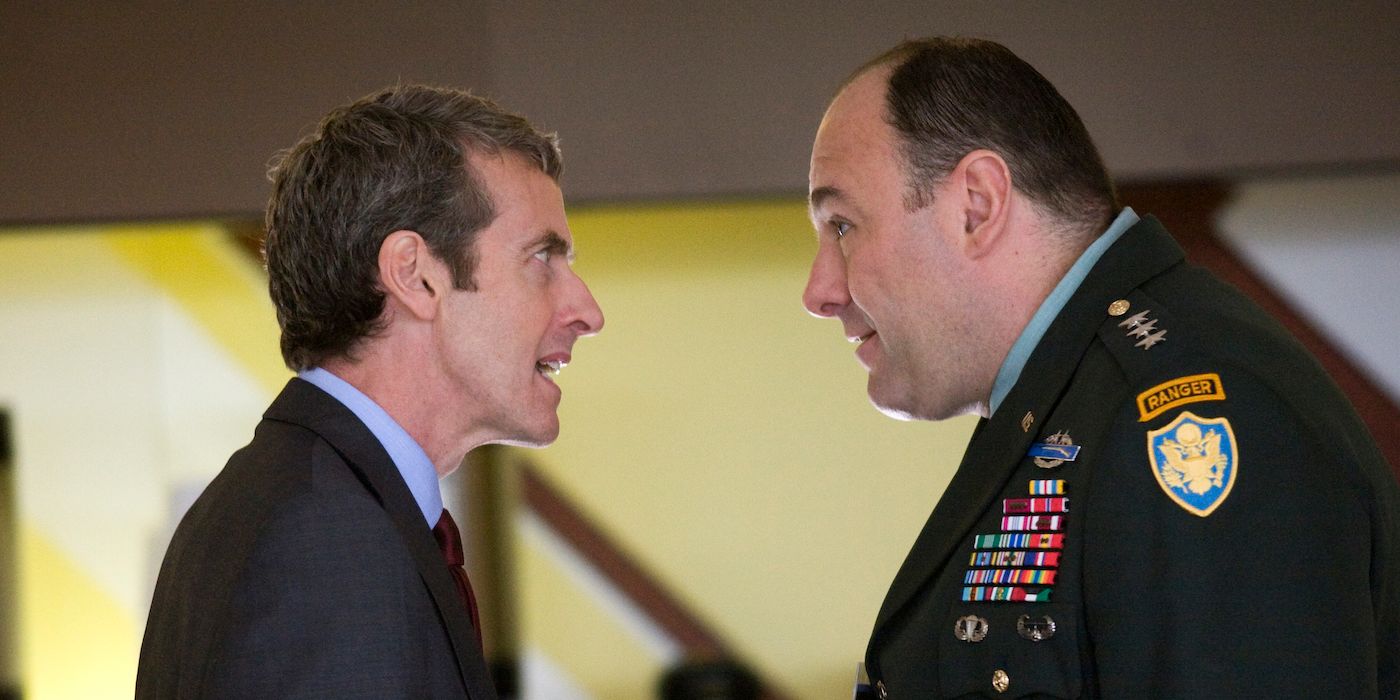 James Gandolfini was featured in plenty of crime movies, thrillers, and dramas, and though some of these had their funny moments, he appeared in full-on comedies less frequently. That makes In the Loop stand out, as this is a political satire that's very funny and very dark, centering on the relations between the U.S. and the U.K. in the 2000s.
It was co-written and directed by Armando Iannucci, serving as a film spin-off of his TV show The Thick of It, and also bridging the gap between that show and his next, Veep, which was almost entirely based around U.S. politics. Gandolfini's one part of a large ensemble cast here, but he certainly makes an impression as a senior military assistant named George Miller.
2
'Enough Said' (2013)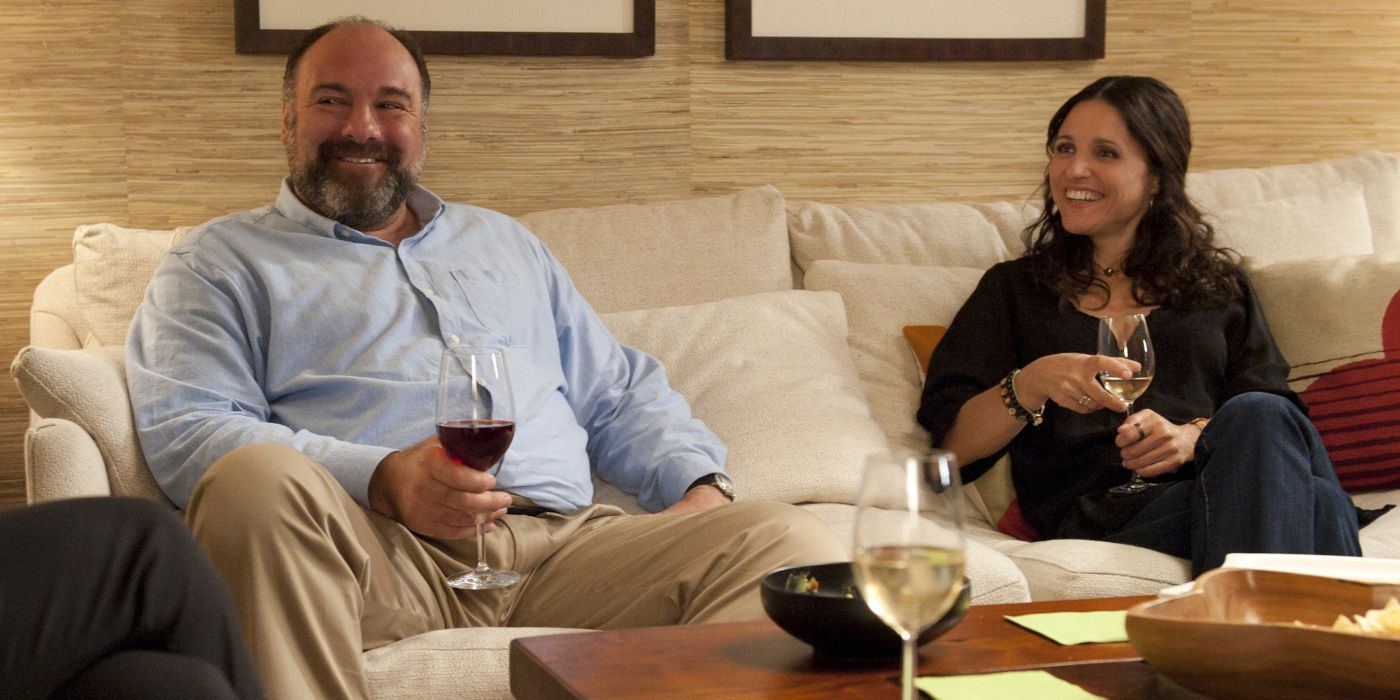 Like The Drop, Enough Said ended up being a posthumous release for James Gandolfini, and it was released on what would have been his 52nd birthday. The film was dedicated to him, and it's notable for showing the great actor playing an entirely different character from the kind he usually played.
It's also a gentler film than most Gandolfini movies, being a romantic comedy about two middle-aged people who strike up a relationship, only for the woman (played by Julia Louis-Dreyfus) to find out the man used to be married to her friend. It's a cleverly written and entertaining film and signified how (surprisingly) good Gandolfini could be in rom-coms.
1
'The Sopranos' (1999-2007)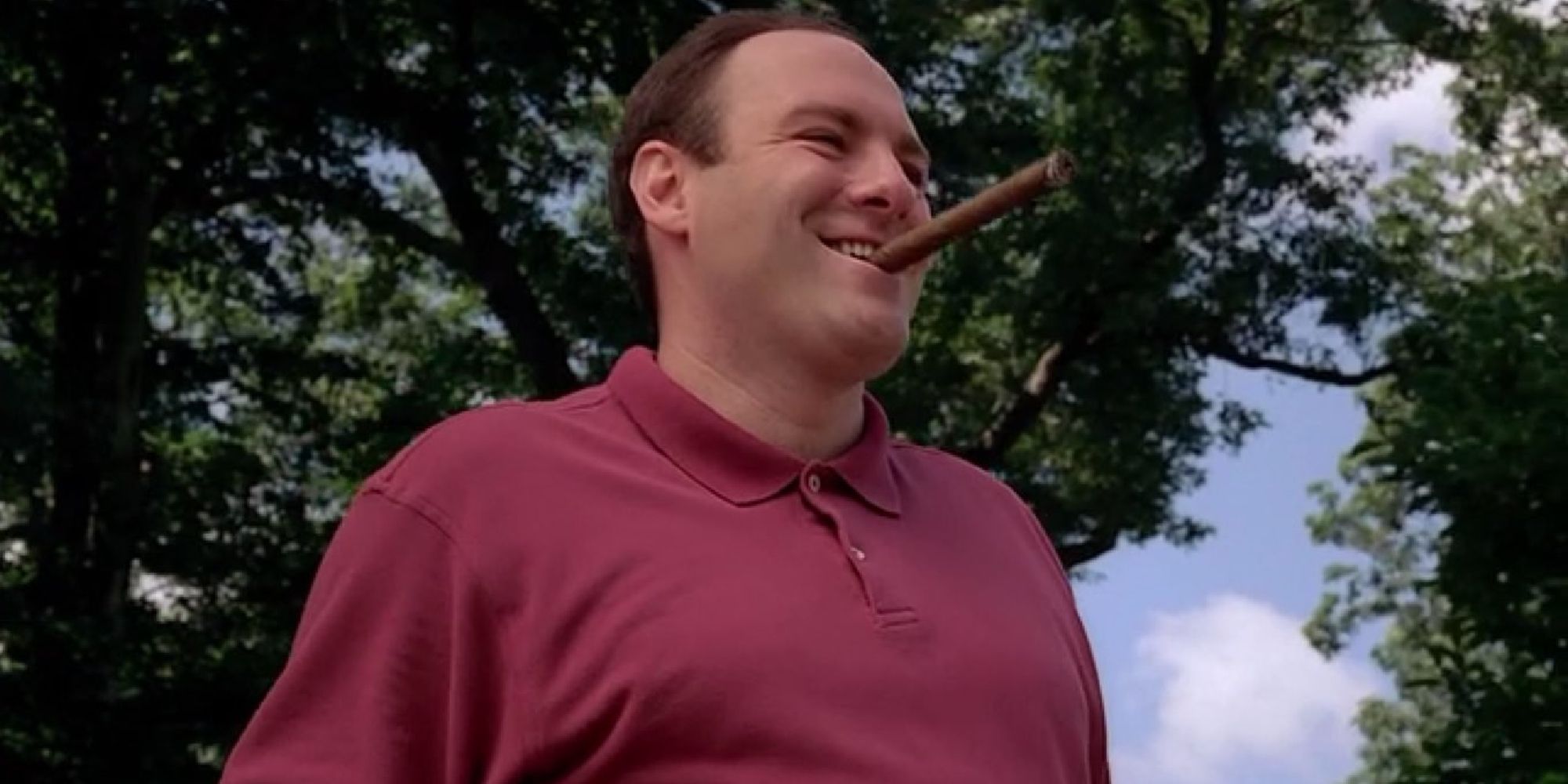 The Sopranos is a legendary TV show, running for six seasons between 1999 and 2007 and having some of the greatest episodes in television history. One reason this famed HBO crime/drama soared was because it starred James Gandolfini in his defining performance, here playing the show's protagonist, Tony Soprano.
The Sopranos is about Tony's struggles with family life, his unique profession as a New Jersey mob boss, and his own mental health. Every kind thing that could be said about a TV show can be said about The Sopranos, because it's genuinely that good. But its main character, Tony, is one of the most complex and fascinating in all fiction, and Gandolfini nailed every scene he appeared in. Take away Tony and Gandolfini, and there goes much of the show. He really is that good.
KEEP READING: The Best TV Dramas of All Time, Ranked