From the highly anticipated Netflix adaptation of One Piece to Taika Waititi's take on Akira, anime fans find themselves on the cusp of excitement with numerous live-action anime adaptations on the horizon. For viewers, it's exciting to witness their favorite anime characters and narratives come to life in a new medium as it allows them to engage with familiar worlds in new and unexpected ways.
But what truly makes a live-action adaptation successful? The answer lies in the faithfulness to the source material, incredible production value, and strong casting choices. On Rotten Tomatoes, there are a handful of anime adaptations that have received favorable ratings from both critics and audiences.
10
'Speed Racer' (2008)
Rotten Tomatoes Score: 60%
The classic anime series Speed Racer was transposed to the silver screen by the Wachowkis. Just like the anime it's based on, the film follows the eponymous main character who is a talented young racer who has joined the world of high-stakes racing. Along the way, Speed (Emile Hirsch) uncovers secrets that tell him more about his beloved family and Mach 5.
RELATED: The Best Racing Movies of All Time, Ranked
What sets Speed Racer apart is its remarkable fidelity to the anime's extravagant action sequences and distinctive characters. The Wachowskis skillfully captures the anime's spirit, resulting in a visually stunning spectacle that has left audiences dazzled. However, the film received mixed reviews due to its lacking plot and overwhelming visual style.
9
'Alita: Battle Angel' (2019)
Rotten Tomatoes Score: 62%
Based on the anime Gunnm, Alita: Battle Angel is a thrilling futuristic adventure movie that revolves around a cyborg named Alita (Rosa Salazar). After being found in a scrapyard, Alita goes on a journey to discover who she truly is while facing dangers in a dystopian world.
Alita: Battle Angel has been hailed as a cult hit due to its exceptional blend of CGI and practical effects. The film's protagonist, Alita, is also brought to life with incredible detail by Salazar who captures her essence from the source material. Fans celebrate the film for its dedication to the source material and for bringing the beloved anime universe to life in a visually awe-inspiring way.
8
'Ace Attorney' (2012)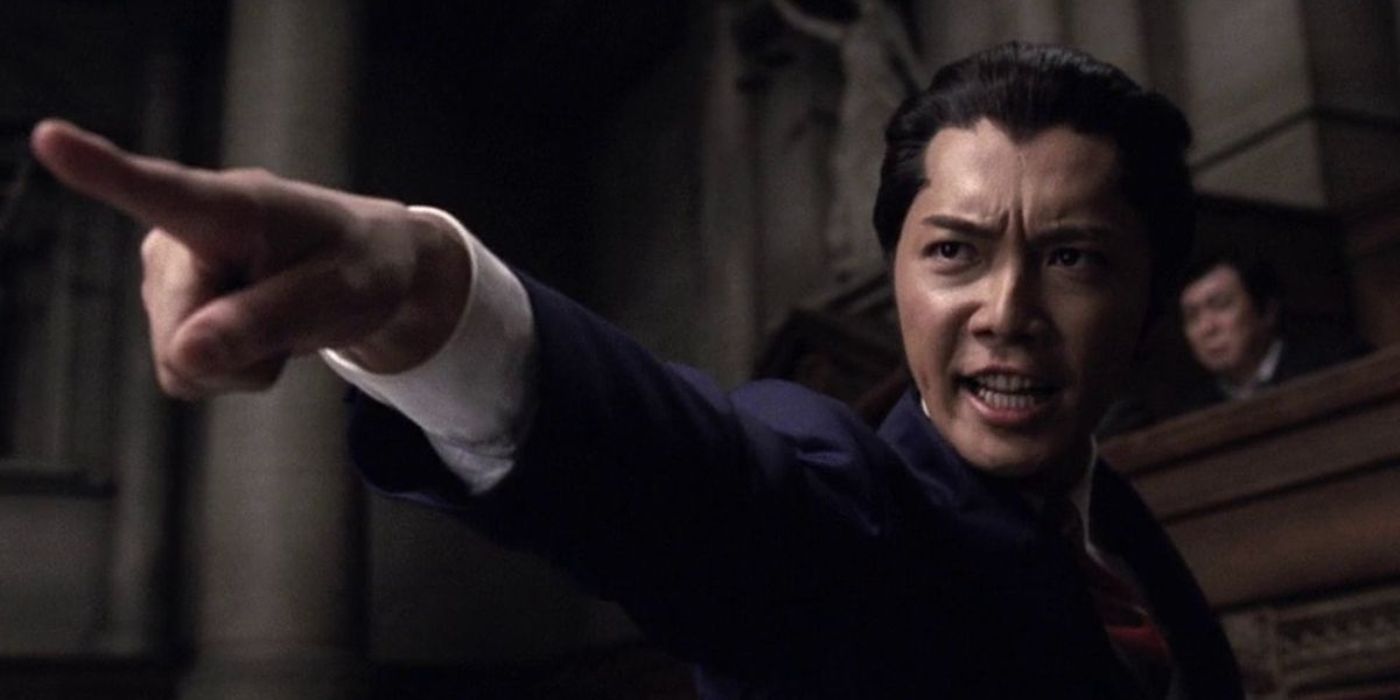 Rotten Tomatoes Score: 66%
Ace Attorney, directed by Takashi Miike, is a live-action adaptation of Capcom's popular video game and anime series of the same name. The film transports viewers into a courtroom drama where defense attorney Phoenix Wright (Hiroki Narimiya) must uncover the truth behind perplexing murder cases using his wit and resourcefulness.
Director Takashi Miike successfully brings the zany characters and intense courtroom battles to life, staying remarkably faithful to the source material's quirkiness. The film is also made memorable by its over-the-top courtroom scenes and dramatic confrontations that resonate with fans of the game.
7
'Blade of the Immortal' (2017)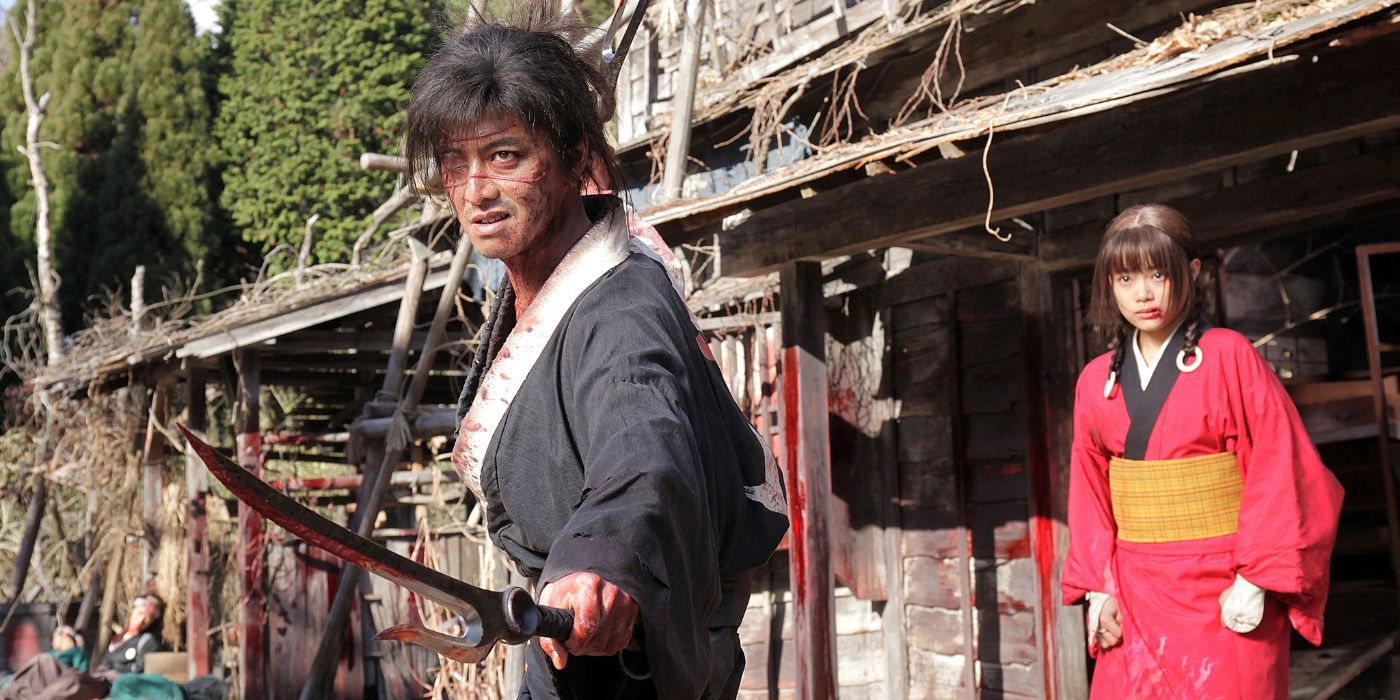 Rotten Tomatoes Score: 70%
The renowned anime Blade of the Immortal was reimagined for the cinema by the prolific director Takashi Miike. Set in feudal Japan, the movie follows Manji (Takuya Kimura), a swordsman who is cursed with immortality. Seeking redemption for his past, Manji embarks on a quest to help a young girl named Rin avenge her family's murder by a group of deadly swordsmen.
RELATED: The Best Anime Series From the Past 5 Years, Ranked
Blade of the Immortal is a visually stunning and action-packed adaptation that remarkably preserves the anime's dark and gritty atmosphere. The movie's gripping and brutal combat scenes, intertwined with a character-driven narrative, enthralled both audiences and critics alike.
6
'Bleach' (2018)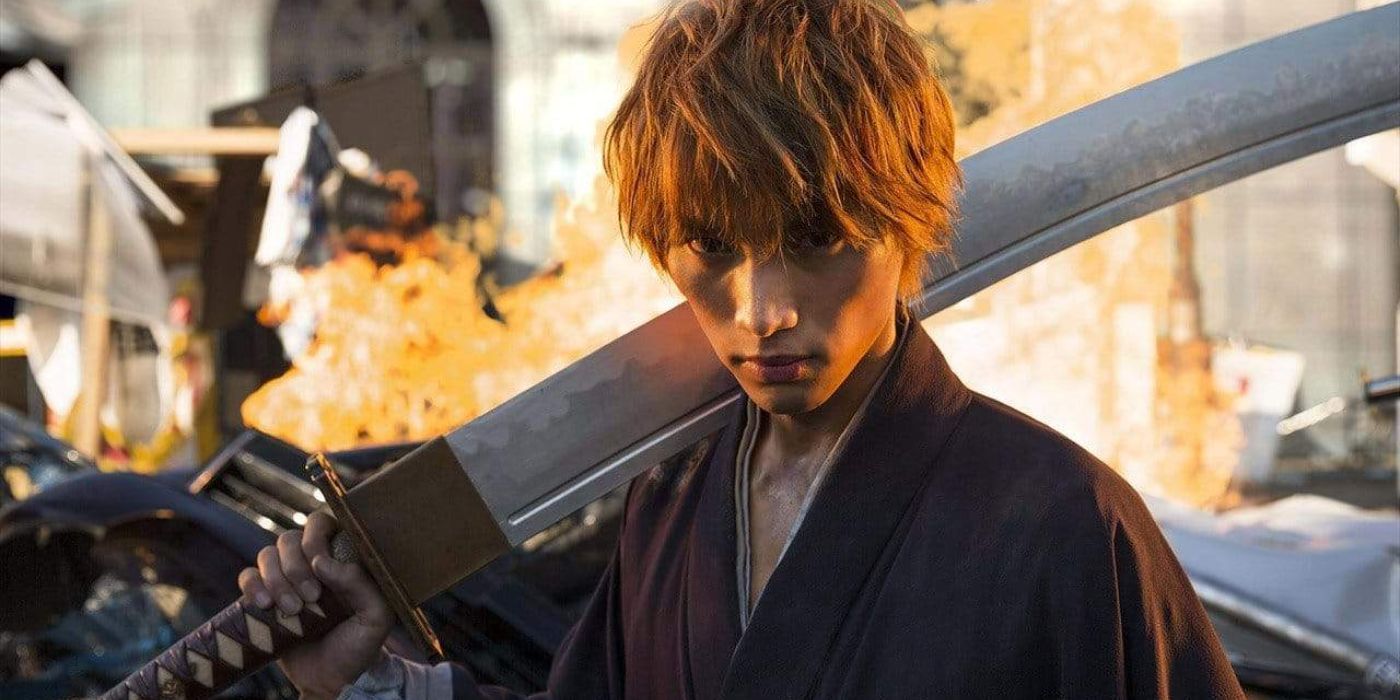 Rotten Tomatoes Score: 71%
There were a lot of audiences who were excited about the Bleach live-action adaptation, especially since it's a very popular anime for beginners to watch. Helmed by Shinsuke Sato, Bleach puts the spotlight on Ichigo Kurosaki (Sota Fukushi), a teenager with the ability to see ghosts. Because of his supernatural abilities, Ichigo becomes a Soul Reaper to protect the living world from malevolent spirits.
Bleach garnered a respectable reception from fans and critics alike thanks to its commitment to the source material. The film successfully adapts the early arcs of the manga and introduces key characters and signature battles. Viewers also appreciated that the movie stuck to the original story and its skillful translation of the dynamic sword fights to the big screen.
5
'The Promised Neverland' (2020)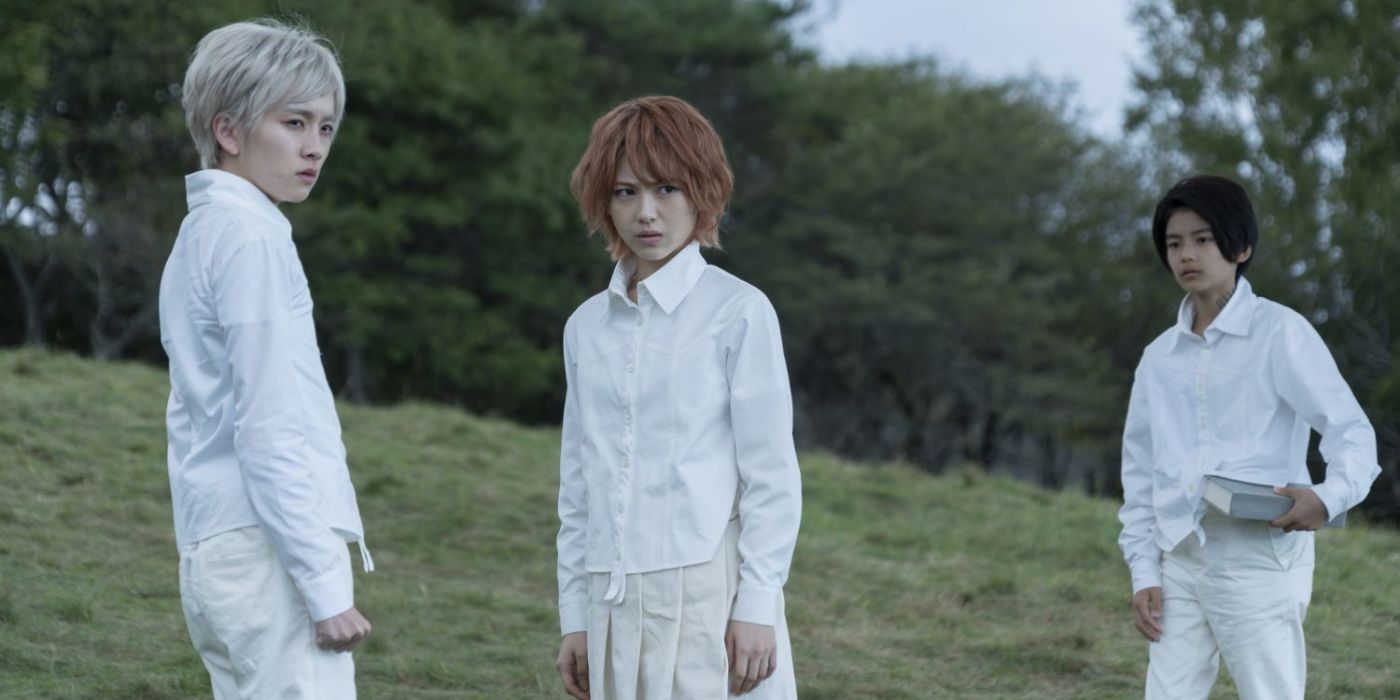 Rotten Tomatoes Score: 83%
Directed by Yuichiro Hirakawa, The Promised Neverland explores the eerie world of Grace Field House, a sinister orphanage. Three gifted children, Emma (Minami Hamabe), Norman (Rihito Itagaki), and Ray (Jyo Kairi), uncover the horrifying truth about their existence and embark on a harrowing journey to escape.
The adaptation faithfully expresses the manga's tense atmosphere, complex characters, and plot twists. The film's strong performances, especially from the young cast, kept audiences on the edge of their seats. Despite stemming from an anime show with a disappointing ending, The Promised Neverland is a prime adaptation as it was able to deliver a thrilling cinematic experience.
4
'Rurouni Kenshin Part II: Kyoto Inferno' (2014)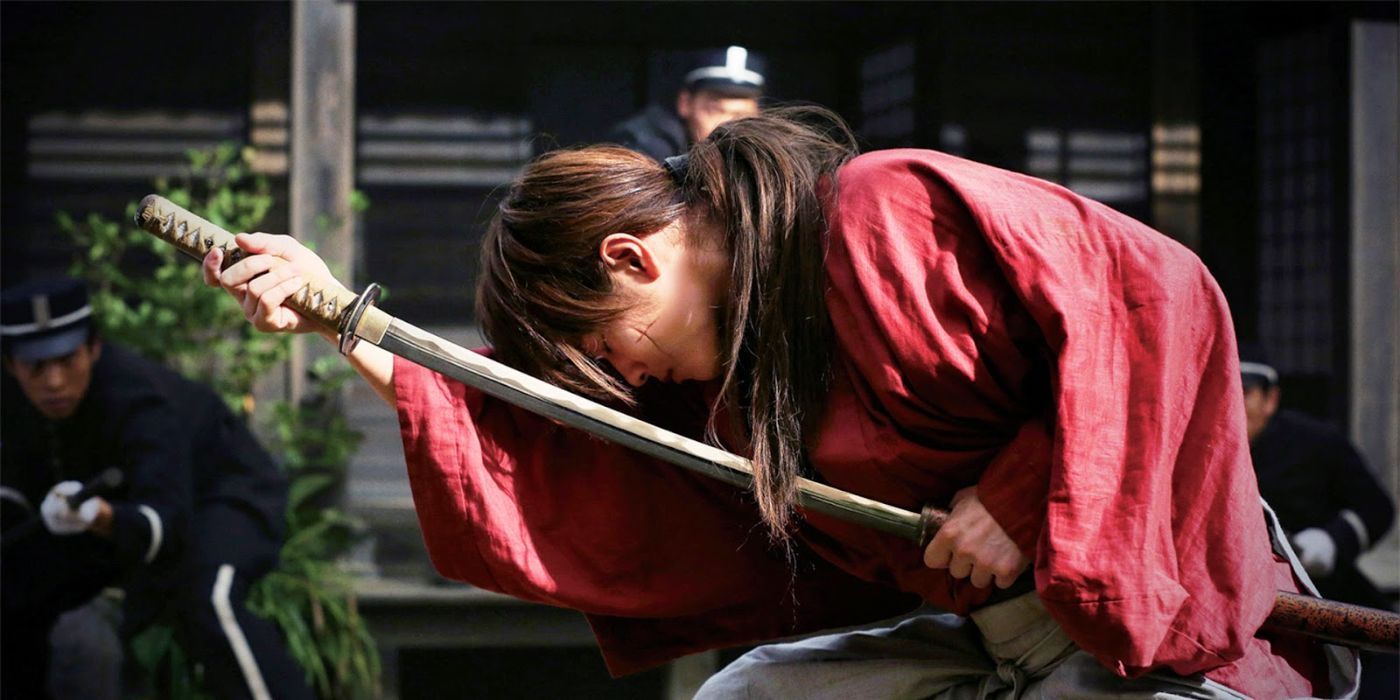 Rotten Tomatoes Score: 83%
Rurouni Kenshin Part II: Kyoto Inferno is the second live-action adaptation in the beloved Rurouni Kenshin anime series. The sequel follows Kenshin (Takeru Satoh) as he confronts his deadliest foe, Shishio Makotan (Tatsuya Fujiwara), an ex-assassin who resurfaces to overthrow the government. Kenshin and his allies must stop Shishio's plan to plunge Japan into chaos.
RELATED: The Best Anime TV Series on Netflix Right Now
Just like its predecessor, Rurouni Kenshin Part II: Kyoto Inferno was commended for its faithfulness to the source material. In addition, the movie vividly brings iconic battles to life with its impeccable sword-fighting choreography. The film maintains character development and introduces new characters seamlessly, making it one of the best live-action anime adaptations of all time.
3
'Rurouni Kenshin: The Legend Ends' (2014)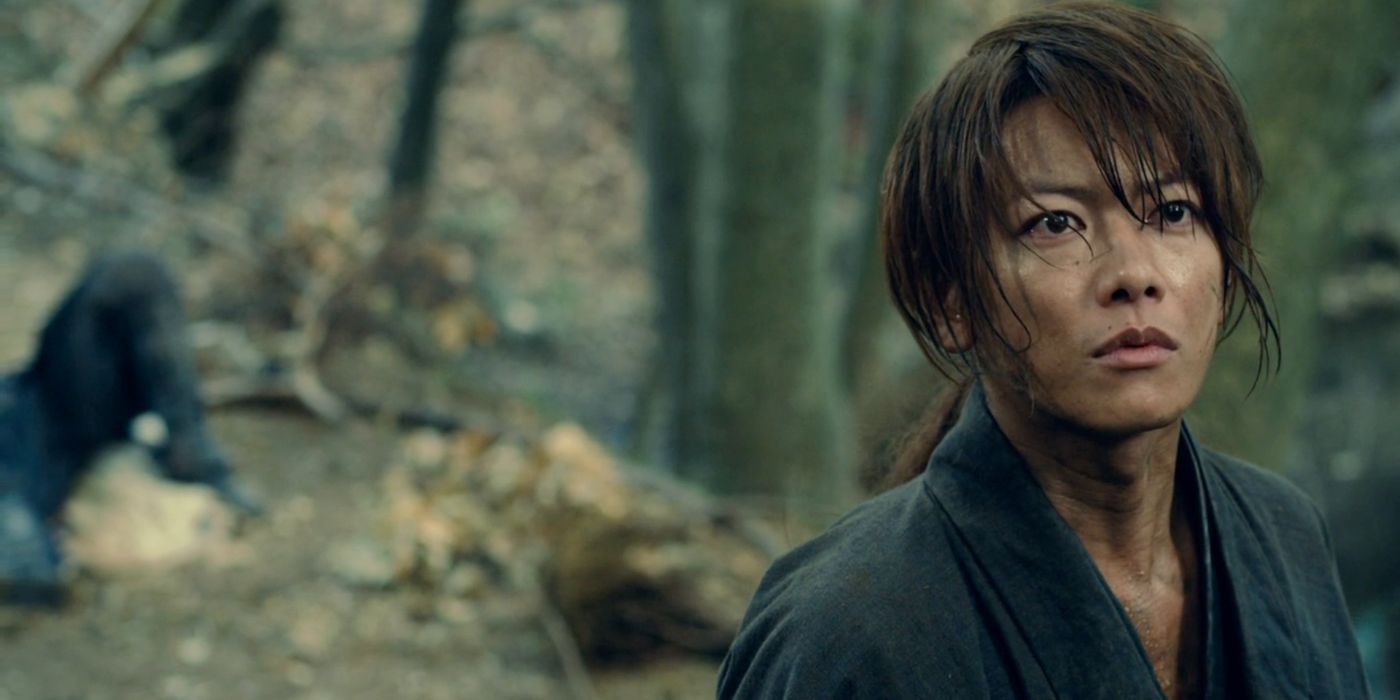 Rotten Tomatoes Score: 84%
Rurouni Kenshin: The Legend Ends concludes the initial live-action adaptation trilogy of Rurouni Kenshin. Still directed by Keishi Ōtomo, Rurouni Kenshin: The Legend Ends sees Kenshin train to master the final Hiten Mitsurugi technique in order to bring an end to Shishio's threat to the government.
What distinguishes this installment is its relentless action and emotional depth. It portrays Kenshin's inner conflicts and his determination to defend his friends and ideals, which resonates strongly with audiences. Moreover, the film's action sequences, especially the intense duel between Kenshin and Shishio, are incredibly memorable as they showcase authentic sword-fighting techniques.
2
'Rurouni Kenshin Part I: Origins' (2012)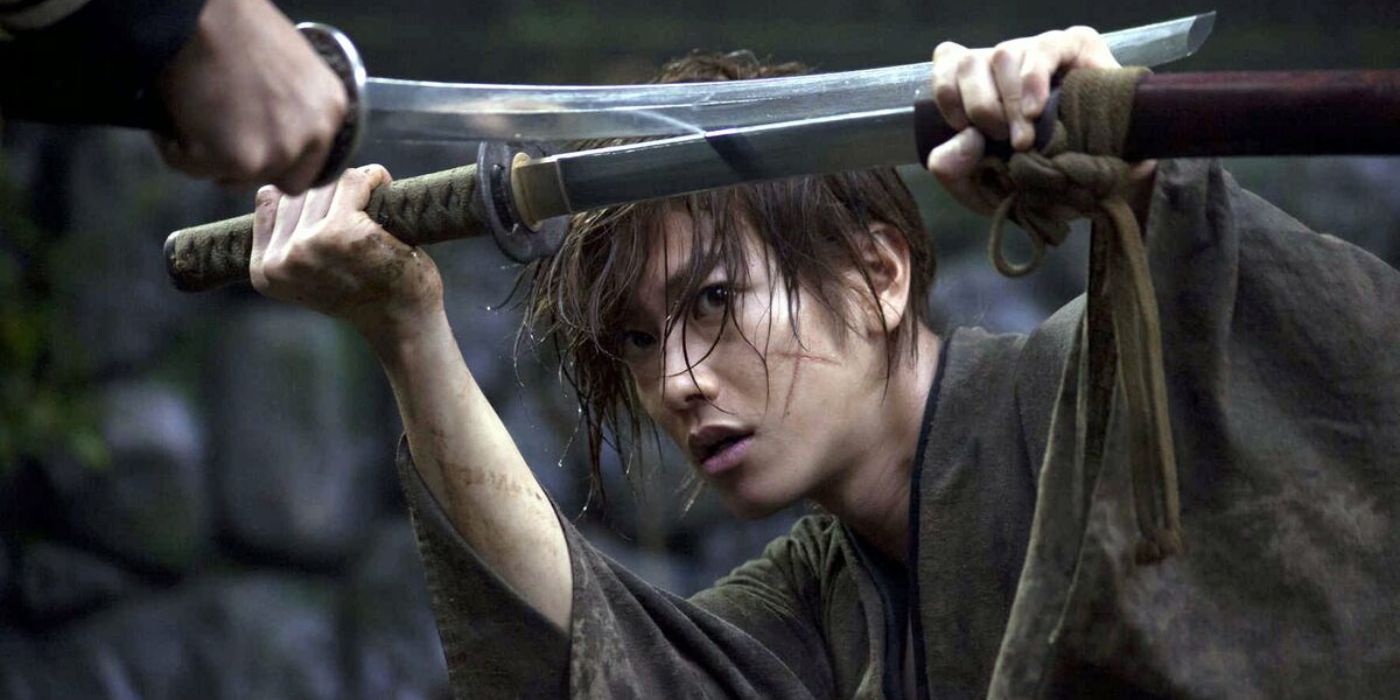 Rotten Tomatoes Score: 84%
Rurouni Kenshin Part I: Origins is the opening chapter in the live-action adaptation of the iconic Rurouni Kenshin manga and anime series. The film introduces viewers to Himura Kenshin, a former assassin now wielding a reverse-blade sword who vows never to kill again.
Apart from maintaining the integrity of the original work, the movie is considered one of the best samurai movies of the 21st century for capturing Kenshin's character, struggles, and encounters with manga's colorful characters. The film's action sequences, choreographed with breathtaking visuals, highlight Kenshin's unique sword-fighting style and commitment to protecting the innocent.
1
'Inuyashiki' (2018)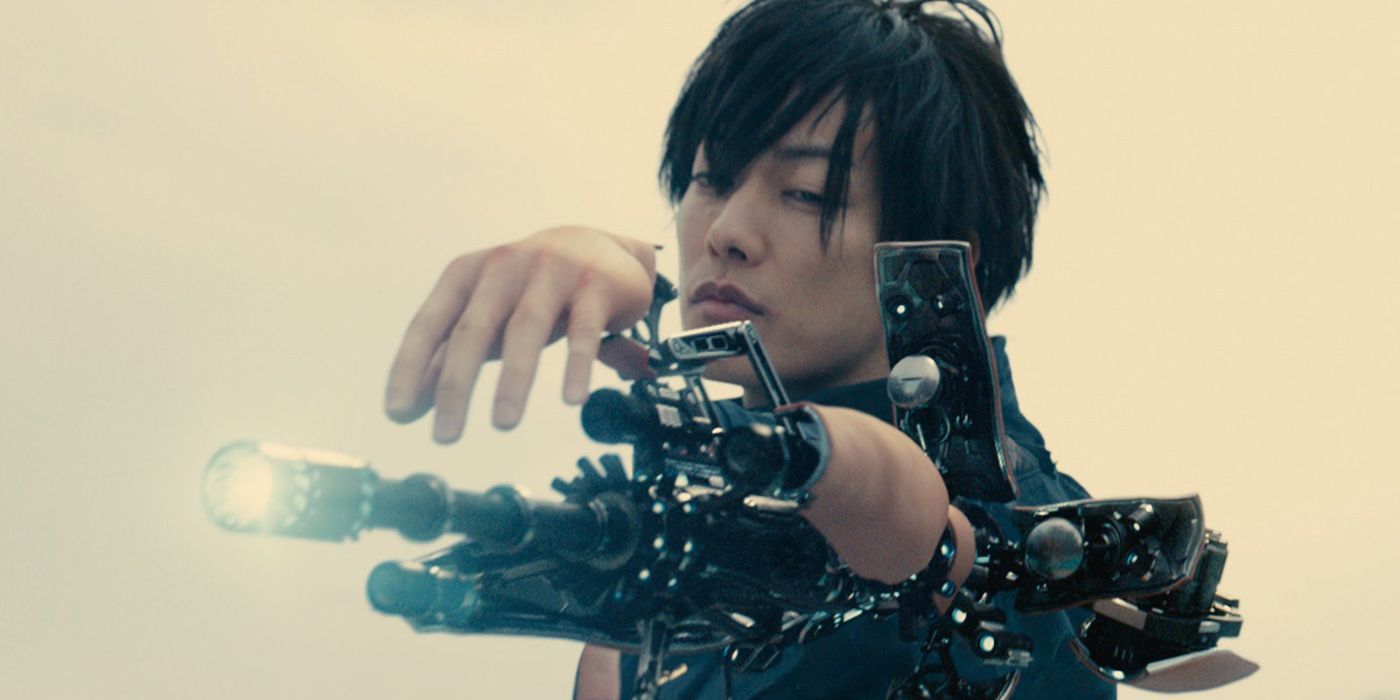 Rotten Tomatoes Score: 92%
Adapted from Hiroya Oku's manga and anime series, Inuyashiki is a masterful anime that combines the genres of science fiction and drama. The story centers on Ichiro Inuyashiki (Noritake Kinashi), an elderly man bestowed with superhuman abilities after a mysterious event. With his newfound powers, Ichiro embarks on a mission to use them for good, helping those in need and becoming a reluctant hero.
Inuyashiki distinguishes itself from other live-action adaptations with its riveting storytelling and thought-provoking exploration of the consequences of power. The film delves into complex moral dilemmas and the nature of heroism ⁠— as well as delivers a thought-provoking narrative that transcends traditional superhero tropes ⁠— allowing it to tug at the heartstrings of viewers.