Among the immoral characters in It's Always Sunny in Philadelphia's main cast, Ronald 'Mac' McDonald (Rob McElhenney) is arguably one of the most naive and least evil. The self-appointed bouncer of Paddy's Pub, Mac places great emphasis on his "badass" skills like martial arts and "ocular patdowns" despite their near total lack of success.
Mac is politically conservative and claims to be devoutly Catholic (despite his misunderstanding of many key teachings), and the conflict between his beliefs and his homosexuality are driving forces behind many of the show's funniest moments. In addition, Mac's enthusiasm and lack of intelligence make him endearing despite his often terrible actions. With so many episodes that showcase Mac's character, these are the best.
10
"The Gang Texts"
Season 14, Episode 5
"The Gang Texts" follows The Gang on a trip to the zoo, during which Mac orchestrates a group chat to prevent anyone getting lost, although his plan fails spectacularly. Mac's neediness and lack of understanding of social cues are displayed in the episode, with the other members of The Gang becoming annoyed at the strange way he texts.
RELATED: 'It's Always Sunny in Philadelphia's 10 Best Dennis Episodes, Ranked
In particular, the episode explores Mac's unhealthy dynamic with Dennis (Glenn Howerton) as Mac sends him messages like "I love you so much… like a good friend would love another good friend. Not in a gay way though… even though I am gay" while Dennis completely ignores him. Ending with one of the show's only genuinely sweet moments, "The Gang Texts" is a great episode.
9
"Thunder Gun Express"
Season 7, Episode 11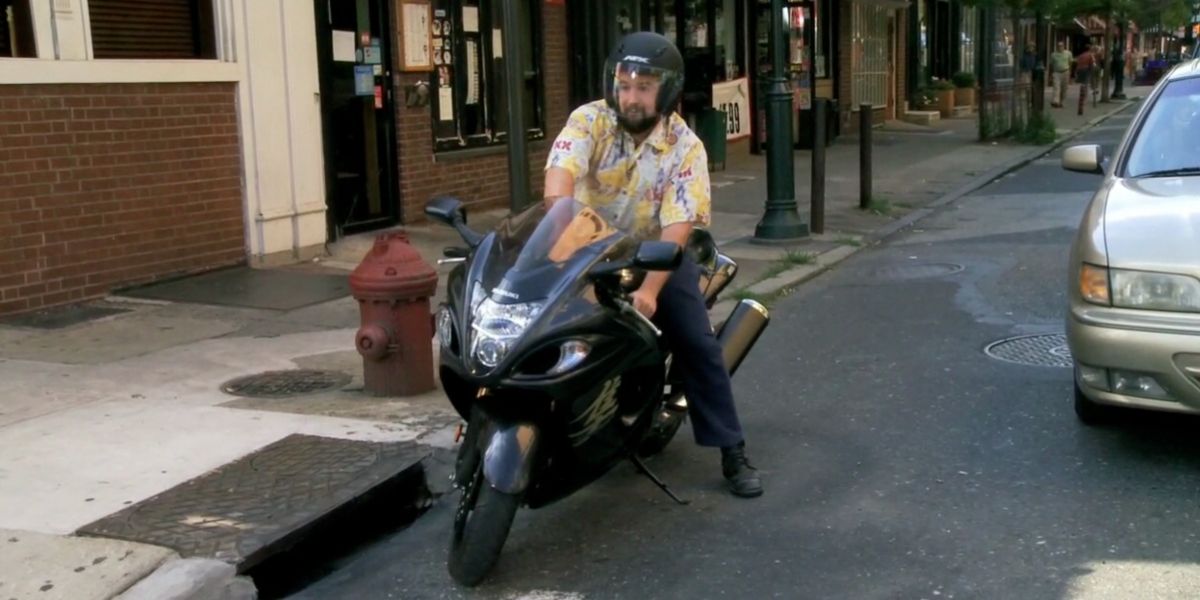 In "Thunder Gun Express," The Gang attempt to get to the movie theater in time for a showing of a new action blockbuster and end up in great trouble along the way. Every character has hilarious scenes dedicated to them, with Frank (Danny DeVito) giving a riverboat tour being one of the highlights, and Mac in particular has some great moments in the episode.
From getting stuck in a sewer grate and being abandoned by his friends to stealing and immediately crashing a motorbike, Mac's failures in "Thunder Gun Express" are hilarious. The episode highlights The Gang's dysfunctional nature as they continually show great disregard for one another despite notionally trying to watch the movie as a group.
8
"Mac's Big Break"
Season 6, Episode 4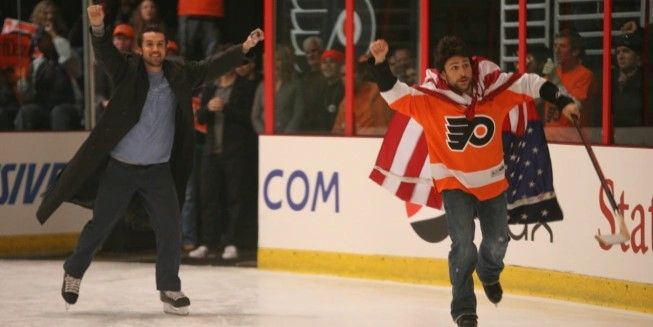 In 'Mac's Big Break', Mac wins a radio competition that grants him the opportunity to take a shot at a Philadelphia Flyers ice hockey game in order to win a beach holiday. The episode follows Mac and Charlie (Charlie Day) as they attempt to train Mac for his big moment, with Charlie being shockingly competent in contrast to Mac who routinely fails to skate and to hit the puck successfully.
RELATED: 'It's Always Sunny in Philadelphia' Cast Cracks Up in Season 16 Bloopers
The episode showcases Mac at his purest – calling people "jabronis," insisting upon skating in his Duster coat and waving his hockey stick around like a sword. Although the outcome is predictable, it is still hilarious seeing Mac become a "Philly sports legend" albeit not in the way he anticipated.
7
"The World Series Defense"
Season 5, Episode 6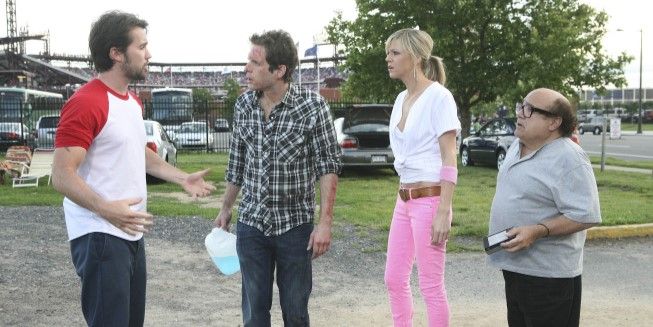 "The World Series Defense" uses the framing device of The Gang appearing in court to contest a $1000 parking ticket they have been charged with. It is revealed in flashbacks that they had attempted to watch the Phillies in the World Series but had run into myriad troubles acquiring their tickets, eventually resulting in them being locked in a linen closet for almost a week.
From Charlie attempting to fight the Phillies' mascot to Frank crawling through an apartment building as it is bug bombed, the episode is full of fantastic scenes. However, the episode is cemented as one of Mac's best when Dee reads a hilarious fan letter he had written for baseball player Chase Utley, featuring lines such as "Did you have a good relationship with your father? Me neither."
6
"How Mac Got Fat"
Season 7, Episode 10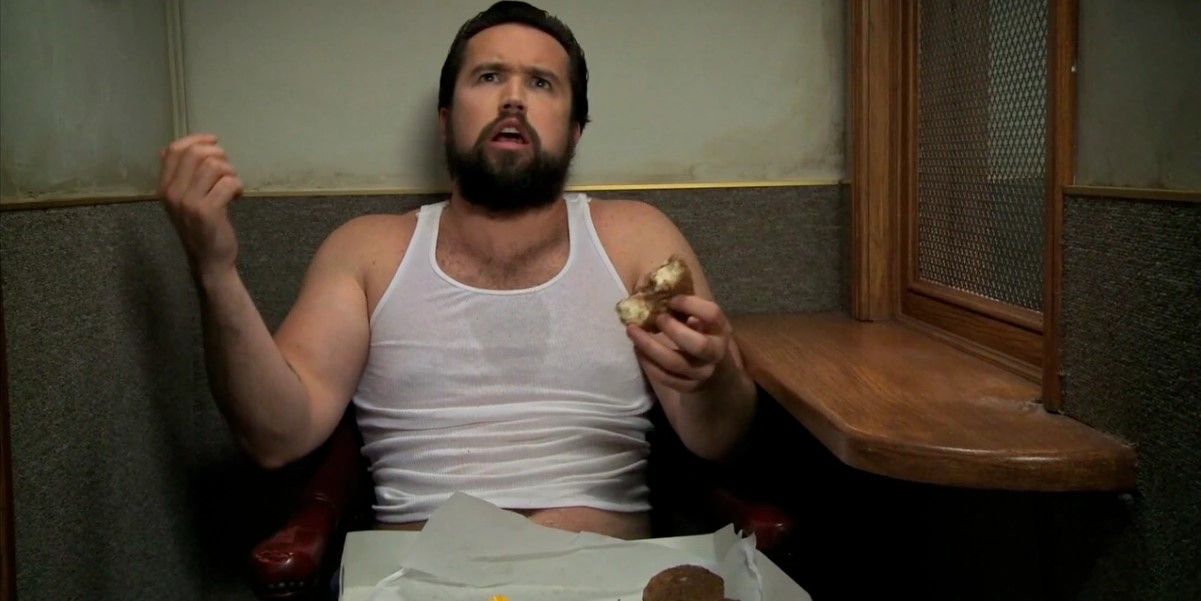 "How Mac Got Fat" is framed around Mac talking to a priest in the confession booth, blaming his weight gain on his friends and requesting that God smites them. It is explained through flashbacks that the bar had become surprisingly successful and that The Gang began to crack under the pressure, resulting in the decision to hire "Avatars" to replace them.
RELATED: 'It's Always Sunny in Philadelphia': Charlie's 10 Best Episodes, Ranked
The episode is designed to explore the in-universe reason for McElhenney's dramatic weight gain at the start of season 7. The reveal that Mac's weight gain was an attempt at "cultivating mass" for such a convoluted scheme is hilarious, and provides a perfect pay-off to the 'Fat Mac' storyline.
5
"Mac and Charlie: White Trash"
Season 6, Episode 5
Taking place during a heatwave, "Mac and Charlie: White Trash" displays Mac and Charlie attempting to clean out an old public pool from their youth in the hopes that pool access will increase their class status. Unsurprisingly, their plan goes awry when they become stuck in the pool, and Mac is unable to backflip out despite his protests.
Watching Mac and Charlie argue in denial about their socio-economic status as the stand in an abandoned pool surrounded by trash is wonderfully ironic, and the episode is one of their best duo outings as well as one of Mac's best episodes.
4
"The Gang Goes to Hell"
Season 11, Episode 9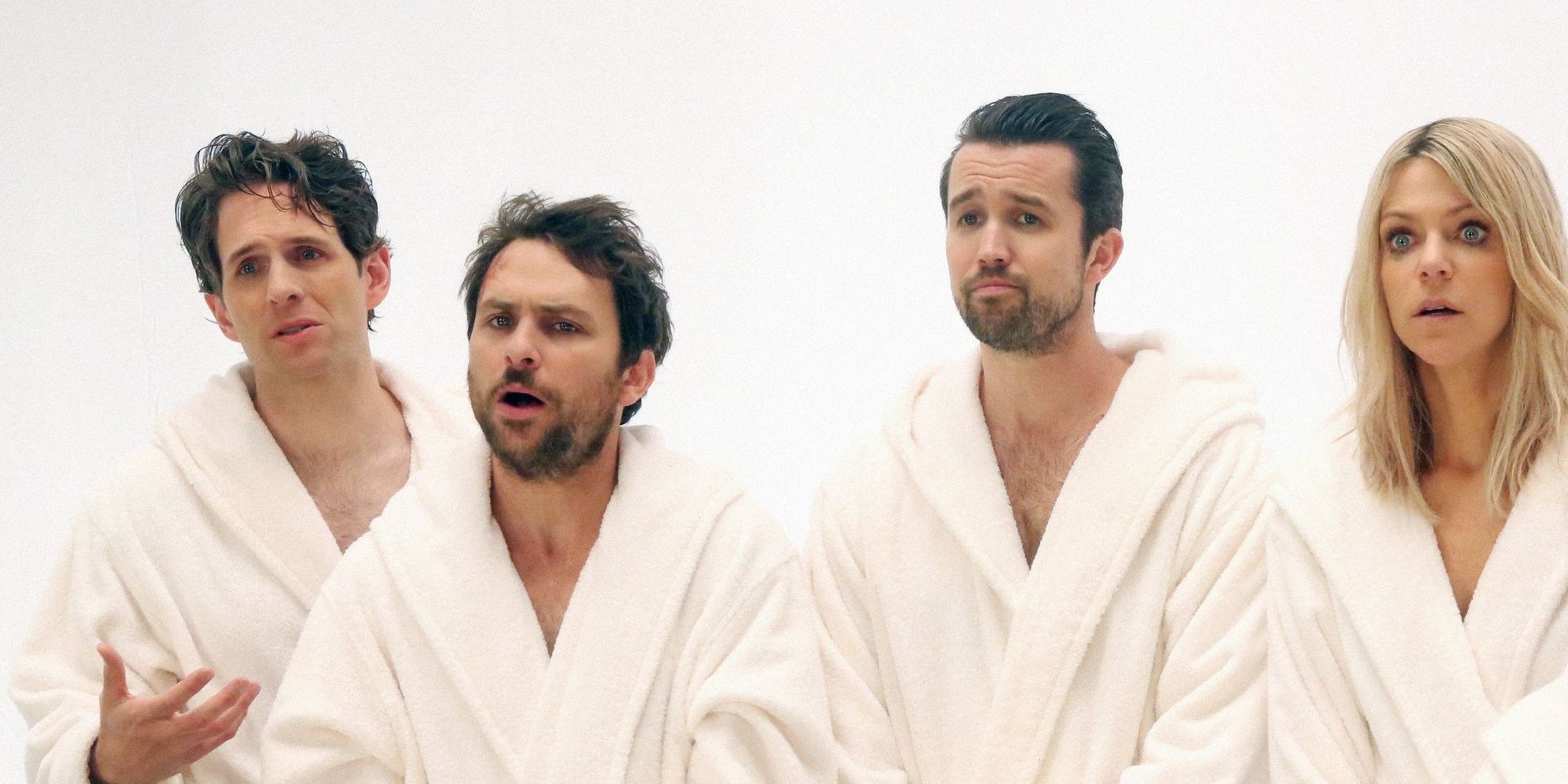 In "The Gang Goes to Hell," Mac takes The Gang on a Christian cruise with his new church, which is alcohol-free much to their dismay. The episode features Mac confronting his internalized homophobia and renouncing his faith, before the whole Gang becomes trapped in boat jail during a storm.
Exploring Mac's inner demons as well as featuring hilarious scenes like his enthusiastic participation in his church choir's rehearsal, "The Gang Goes to Hell" contains many funny and memorable moments from both Mac and the rest of The Gang.
3
"Mac Finds His Pride"
Season 13, Episode 10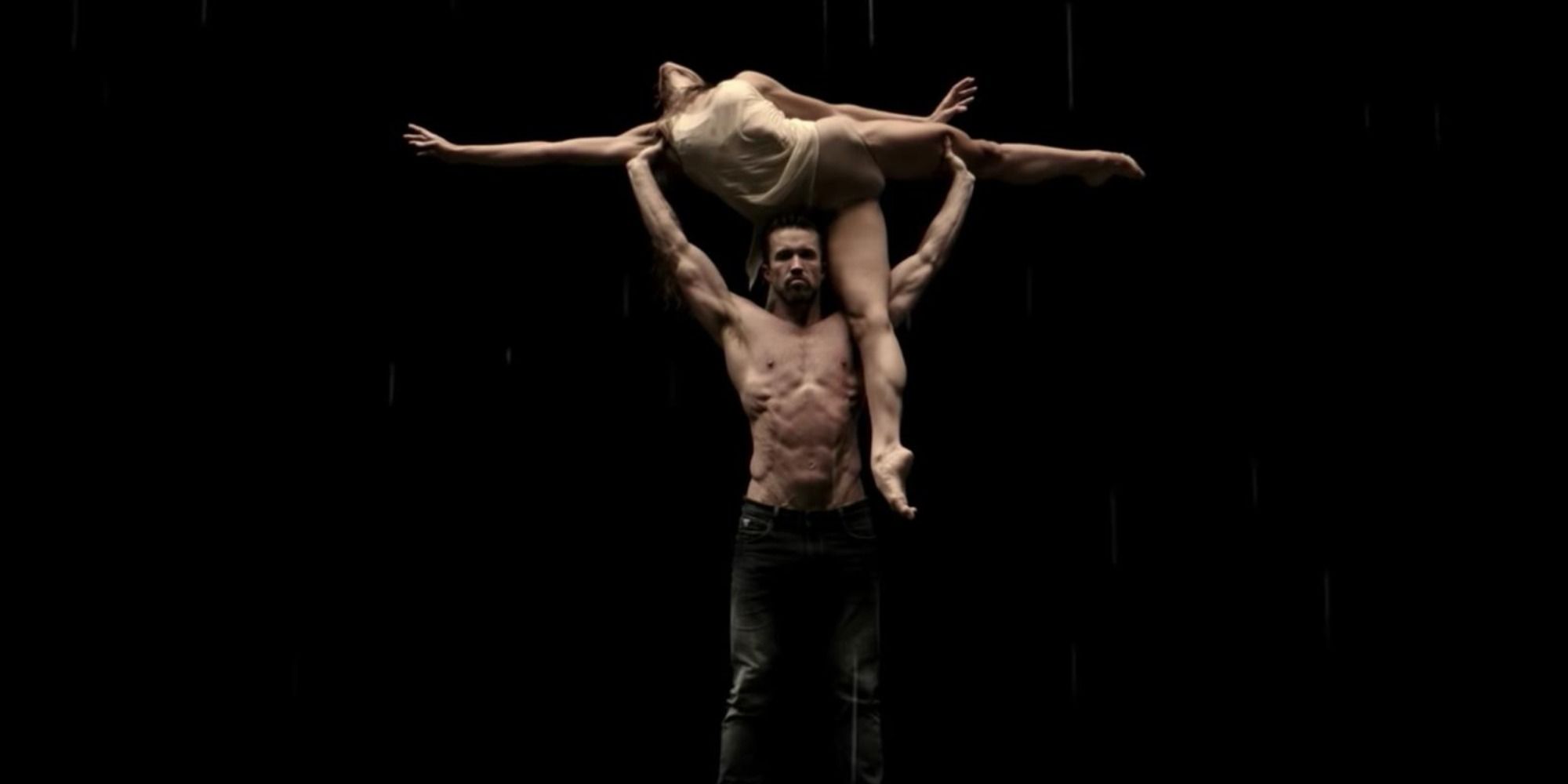 The season 13 finale, "Mac Finds His Pride," is not a particularly funny episode, and it doesn't really attempt to be beyond a few moments. Instead, the episode is raw and shockingly emotional, following Mac and Frank as they grapple with Mac's newfound identity as an openly gay man after years in the closet.
RELATED: 10 Best 'It's Always Sunny in Philadelphia' Episodes, Ranked According to IMDb
Considered by many to be the show's best scene, the episode features a beautifully choreographed interpretive dance between Mac and a female dance partner (Kylie Shea) representing his relationship with God and his identity. Although the dance is intended for Mac's dad Luther (Gregory Scott Cummins) it is Frank that it impacts, exclaiming "oh my God. I get it. I get it," as he finally understands Mac and his struggles.
2
"Hero or Hate Crime?"
Season 12, Episode 6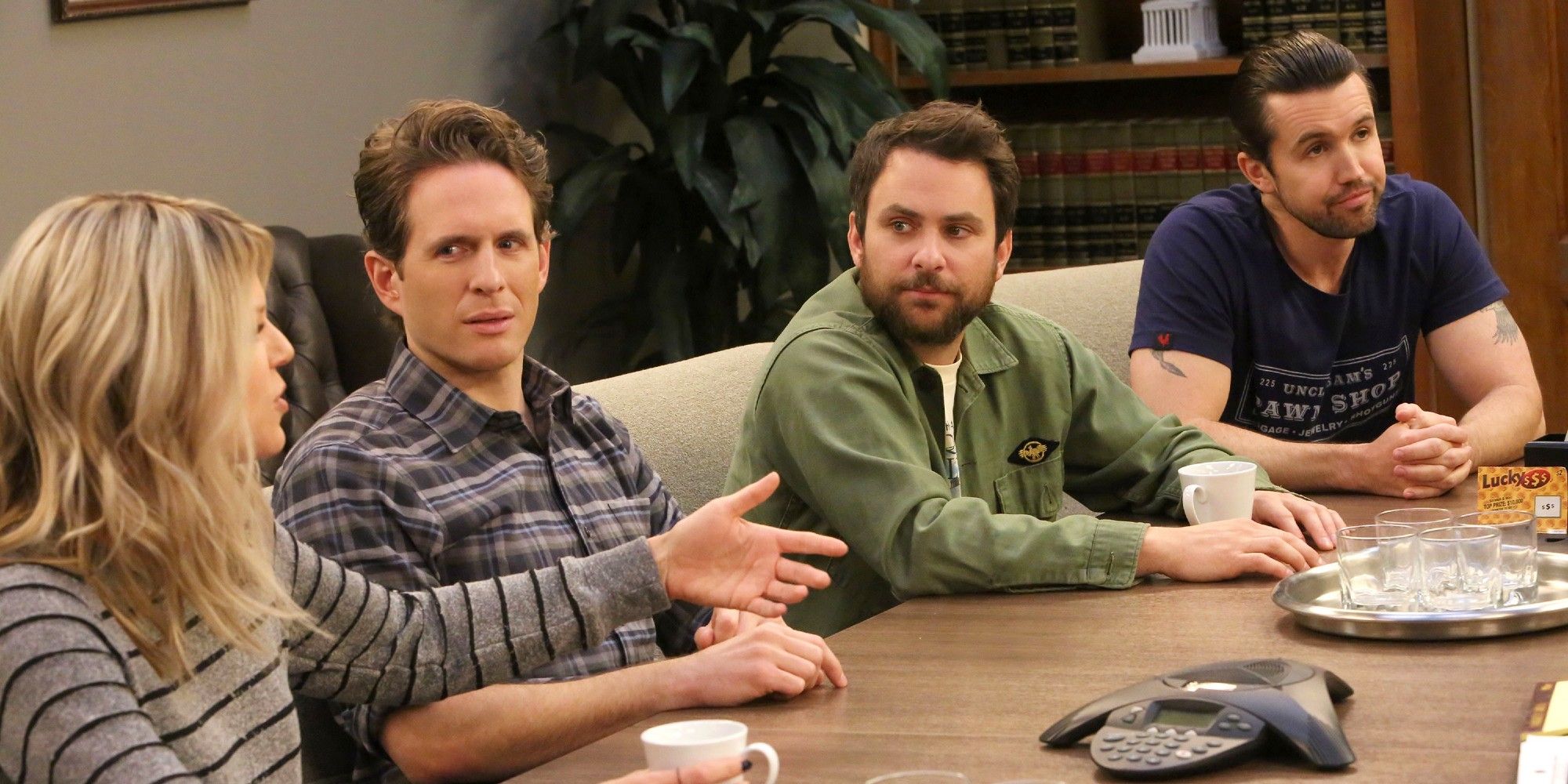 One of the funniest episodes of the entire series, "Hero or Hate Crime?" features The Gang consulting with legal professionals after Frank saves Mac's life by yelling a homophobic slur at him. Whether Frank is a hero or committed a hate crime is key to which member of The Gang deserves a scratch card Mac was chasing at the time of his near-death experience.
The episode's script is fantastic, and possibly the most vulgar in the show's history. Additionally, the episode contains some of Mac's best moments, from his demonstration of his modified "Ass Pounder 4000" bike to him finally officially coming out for cynical reasons, although he does genuinely commit to being authentic about his sexuality.
1
"Mac Day"
Season 9, Episode 5.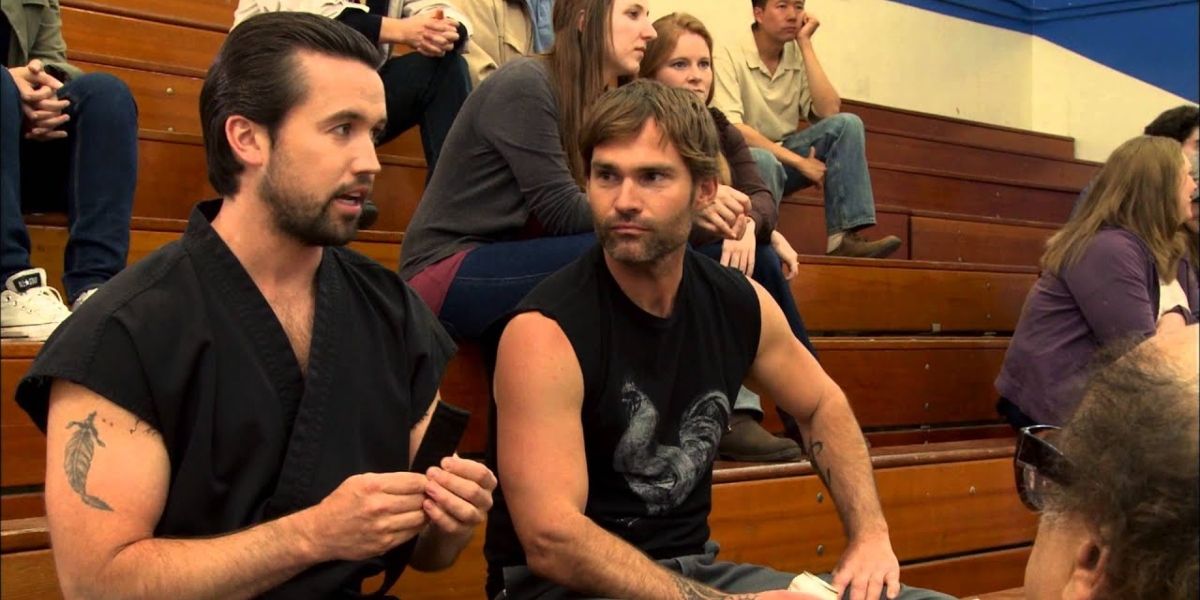 "Mac Day" centers around a 24-hour period entirely controlled by Mac, in which The Gang are forced to go along with his every whim. Naturally, Mac themes his day around a combination of the Bible and the theme of "badass," featuring activities such as listening to lectures, making stunt videos, and attending a karate tournament.
The episode features one of the show's best guest appearances, in which Seann William Scott plays Mac's cousin Country Mac – a confident, cool and openly gay man in contrast to Mac's awkward and closeted self. Hilariously exploring the depths of Mac's psyche, "Mac Day" is one of the best episodes of It's Always Sunny in Philadelphia.
NEXT: 'It's Always Sunny in Philadelphia': The Gang's 10 Most Outrageous Schemes