Reddit users recently got together on r/movies, the largest film subreddit, to discuss the best "secret sequels." By this, they mean movies that weren't marketed as sequels but appear to take place in a shared universe or feature some of the same characters.
The Redditors came up with several intriguing picks, from comedies to classic horror movies. Knowing about the connections between these movies makes them even more enjoyable.
10
'Collateral' (2004) and 'The Transporter' (2002)
Jason Statham stars in The Transporter as Frank Martin, a driver for hire who moves various packages and people across the city. Similarly, Collateral is a thriller about Max Durocher (Jaime Foxx), a taxi driver, who unwittingly becomes the chauffeur for a hitman named Vincent (Tom Cruise).
RELATED: 10 Niche Movies That Deserve More Attention, According to Reddit
Statham has a cameo in Collateral, leading many fans to speculate that the movies take place in the same world. "The screenwriter for Collateral and the director of The Transporter have both said that they consider the character to be Frank Martin," said user BelowDeck.
9
'Split' (2016) and 'Unbreakable' (2000)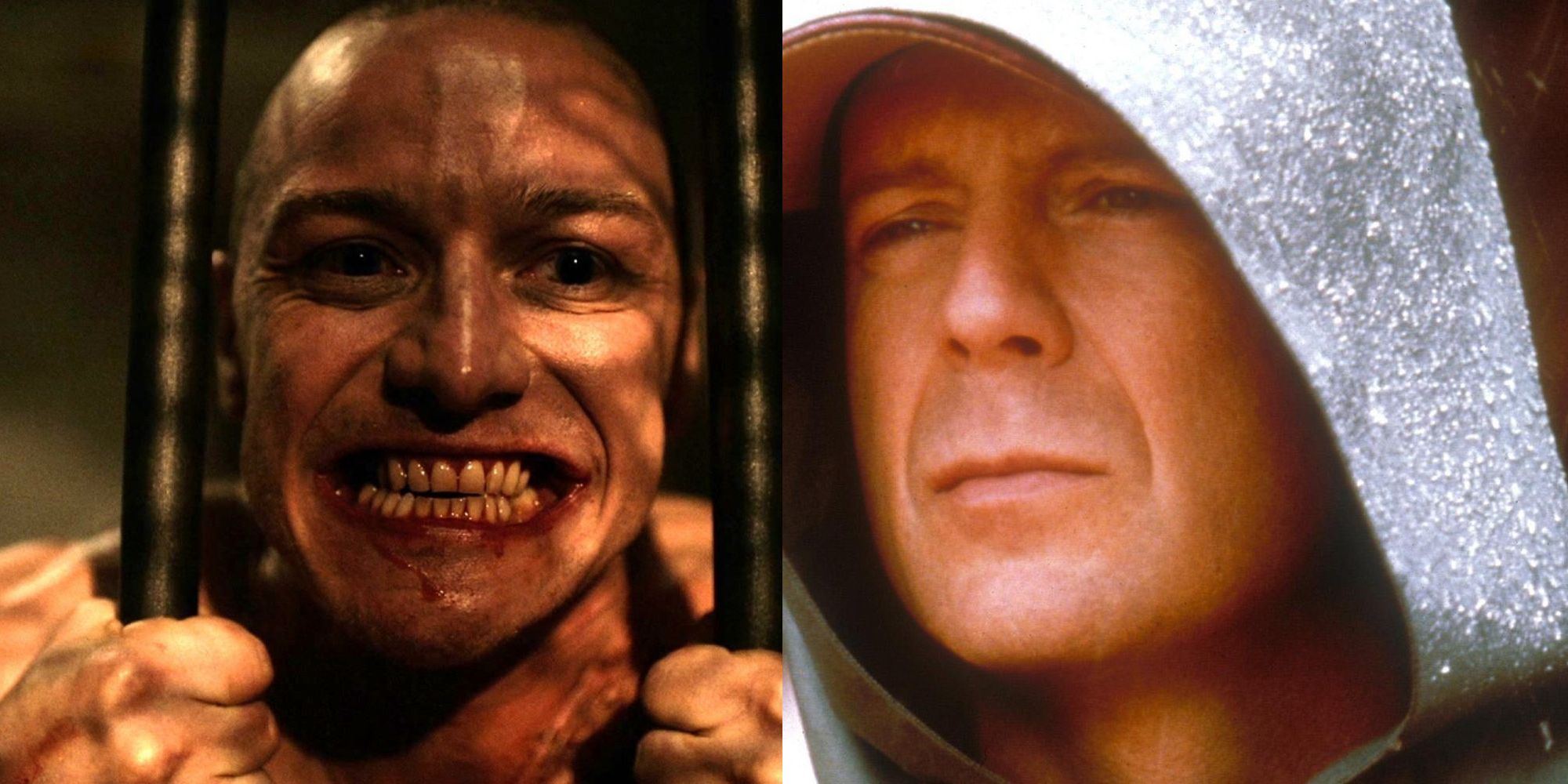 M. Night Shyamalan's Split centers on Kevin Wendell Crumb (James McAvoy), a man with 23 distinct personalities. When Kevin kidnaps three young girls, they must navigate the shifting personalities and attempt to escape. It's a sequel to Shyamalan's superhero movie Unbreakable starring Bruce Willis, but it was not marketed as such.
Instead, Willis's character from Unbreakable has an unexpected cameo at the end of the film, making for an impactful moment. "[Bruce Willis] came out of nowhere and [I was] bowled over by the reveal. I think that's the most a movie's twist ending has ever shocked me," one user said.
8
'The Queen' (2006) and 'The Deal' (2003)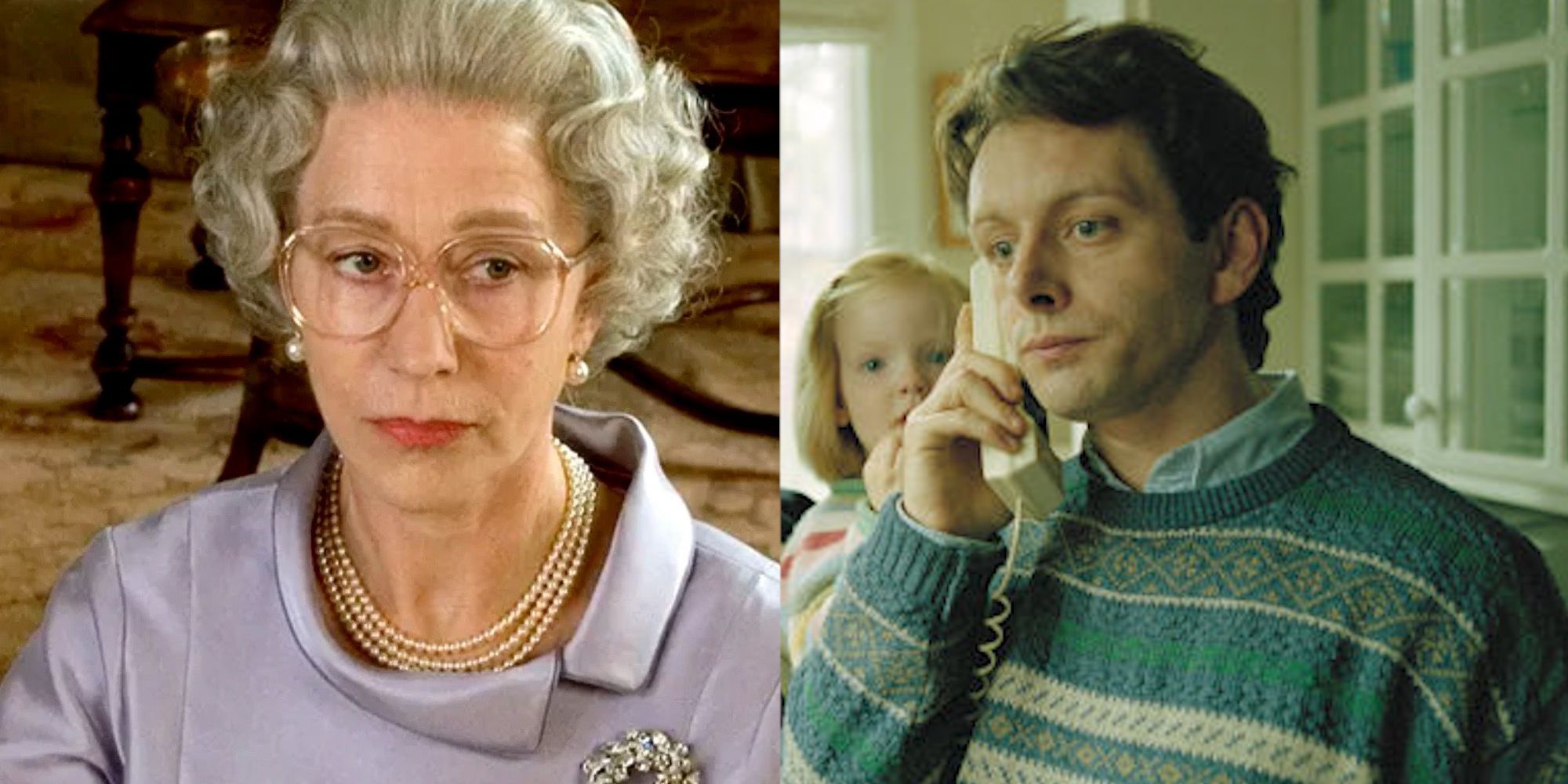 Director Stephen Frears received an Oscar nomination for his movie The Queen, starring Helen Mirren as Queen Elizabeth II and Michael Sheen as Prime Minister Tony Blair. However, this was actually Frears's second historical film about prominent British figures, following the lesser-known biopic The Deal, in which Sheen also played Blair.
More than that, the writer of both films Peter Morgan followed The Queen with 2010's The Special Relationship also starring Sheen as Blair, thus making the films an informal trilogy. "[There are] three films starring Michael Sheen as former British Prime Minister Tony Blair […] but none marketed as sequels to any of the others," Redditor RealJohnGillman explains.
7
'Black Swan' (2010) and 'The Wrestler' (2008)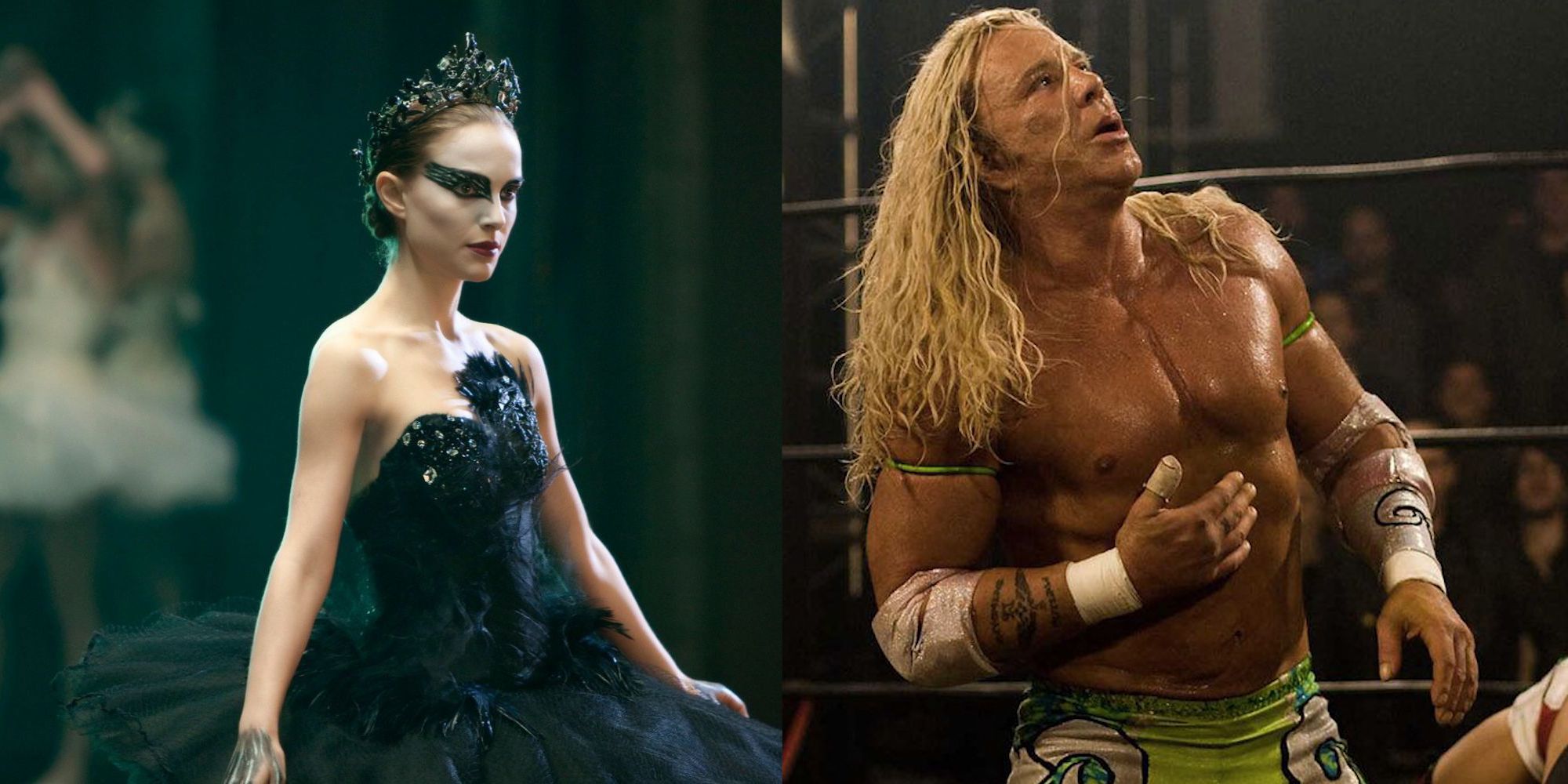 Darren Aronofsky directed The Wrestler and Black Swan back to back and while outwardly they appear quite different, there are a number of similarities between them. Both focus on athletes striving for success and suffering mentally and emotionally as a result. Thematically, both films are two sides of the same coin.
RELATED: Darren Aronofsky's Movies Ranked from Worst to Best
"Apparently years ago [Aronofsky] envisioned a movie where a wrestler dates a ballerina. He eventually decided to split them into two different movies and that's what they became. So they kind of share an origin," said user DMunnz.
6
'Machete' (2010) and 'Spy Kids' (2001)
Machete is Robert Rodriguez's action flick featuring Danny Trejo as the titular hero who takes on various bad guys. The film was expanded from the fake trailer Rodriguez directed for Death Proof, but the character actually first appeared in 2001's Spy Kids, which Rodriguez also directed.
In that film, Isador "Machete" Cortez is the uncle of the spy kids Juni (Daryl Sabara) and Carmen Cortez (Alexa Vega). "Some seem to miss that he played the character in Spy Kids first, technically making Machete a Spy Kids spin-off," said Redditor RealJohnGillman.
5
'Coming to America' (1988) and 'Trading Places' (1983)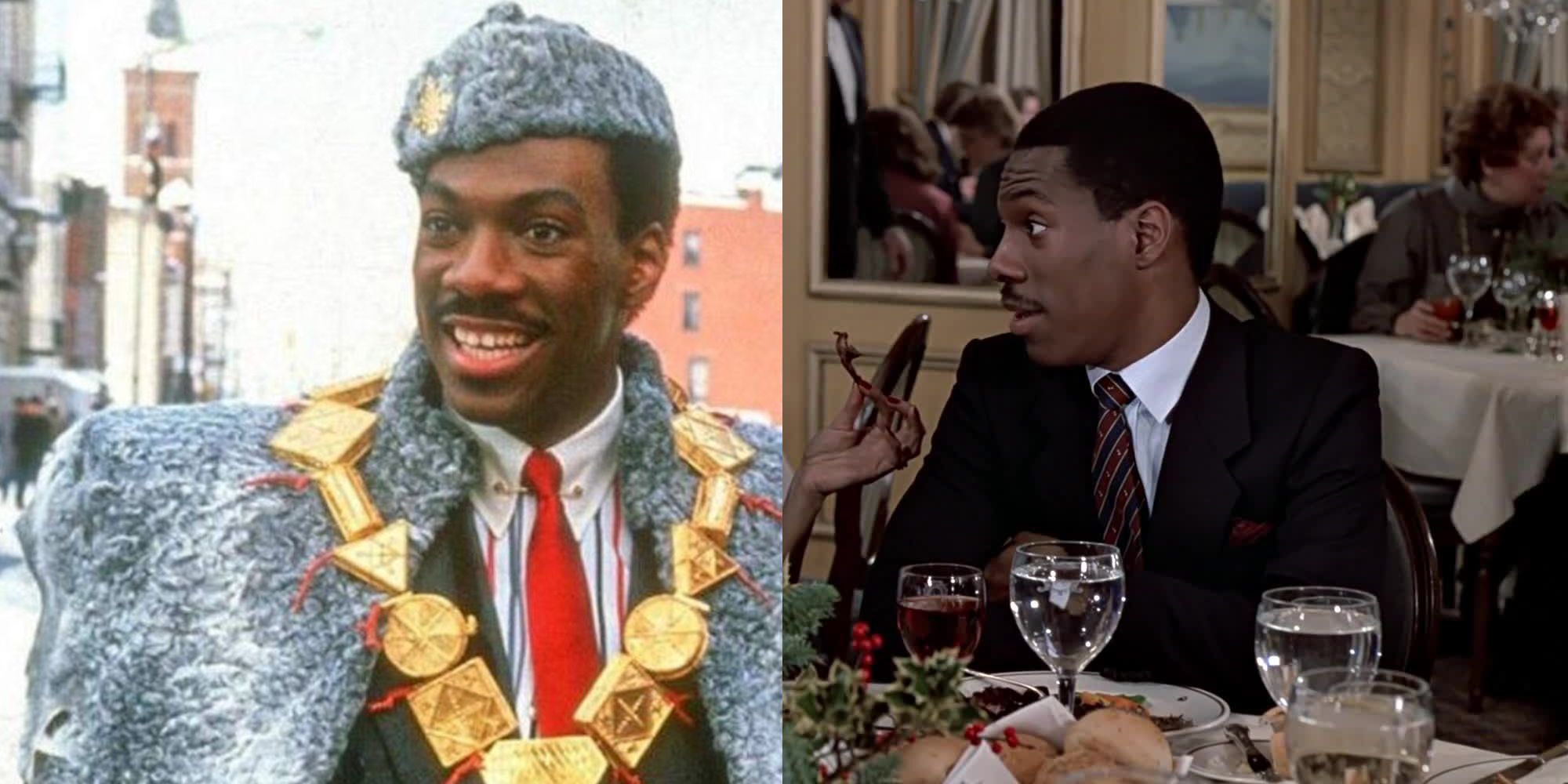 Trading Places and Coming to America are two classic comedies directed by John Landis. The first revolves around a wealthy businessman (Dan Aykroyd) and a street hustler (Eddie Murphy) who switch lives as part of a bet, while the latter stars Murphy as an African prince who travels to New York City in search of true love.
"Coming to America has a surprise cameo by characters from Trading Places, making it a secret sequel," said Redditor trylobyte. "A connection that was continued in 2021's Coming 2 America, which featured the new Mr. Duke (portrayed by Colin Jost) as the one Akeem's son was trying to get a job from (the rich-once-more brothers being shown in a portrait behind him)," added user RealJohnGillman.
4
'The Ninth Configuration' (1980) and 'The Exorcist' (1973)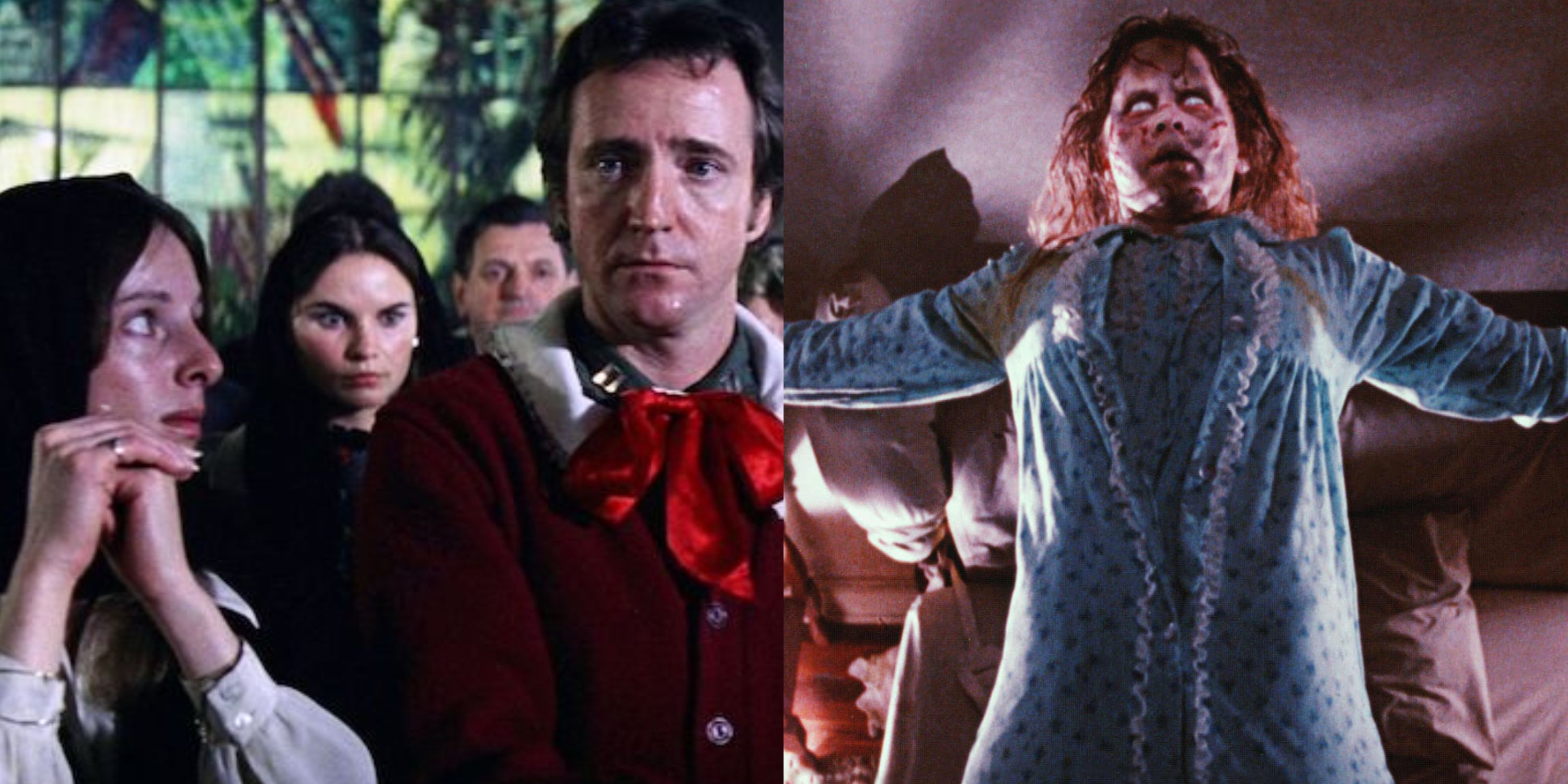 Horror classic The Exorcist was written by William Peter Blatty, who later wrote and directed another horror called The Ninth Configuration, about a former marine (Stacy Keach) who takes on a job running a mental institution in a remote castle.
Blatty expanded the story from deleted subplots originally intended for The Exorcist. "Blatty himself has stated that he considers this to be the true sequel to The Exorcist," said user MendelsonJoe. "It features the astronaut from the party whom Reagan said would 'Die up there'," added Redditor swingsetlife.
3
'Soldier' (1998) and 'Blade Runner' (1982)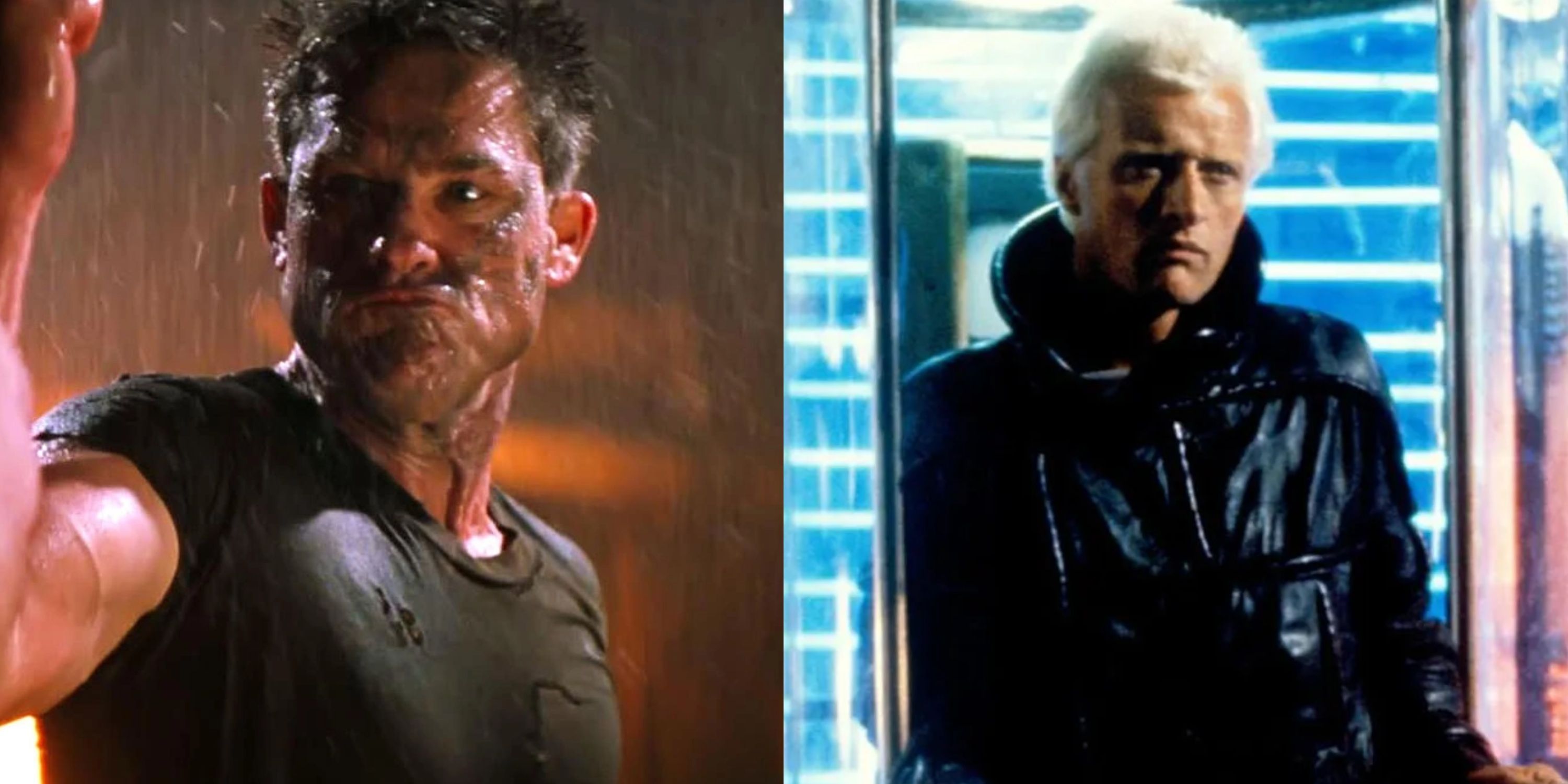 Soldier follows Todd (Kurt Russell), a highly trained warrior bred from birth for combat. After being replaced by newer, genetically engineered soldiers, Todd is discarded on a remote planet designated as a waste disposal site. There, he encounters a group of settlers and forms a connection with them.
RELATED: Every Ridley Scott Movie, Ranked From Worst to Best
"Soldier was written by David Webb Peoples, who also co-wrote Blade Runner, and was imagined as a sort of sequel or spinoff to it," said user YabukiJoe96. "It explicitly name-checks [Tannhauser] Gate as referred to in Rutger Hauer's iconic monologue at the end of Blade Runner," pointed out Redditor CartoonBeardy.
2
'Enemy of the State' (1998) and 'The Conversation' (1974)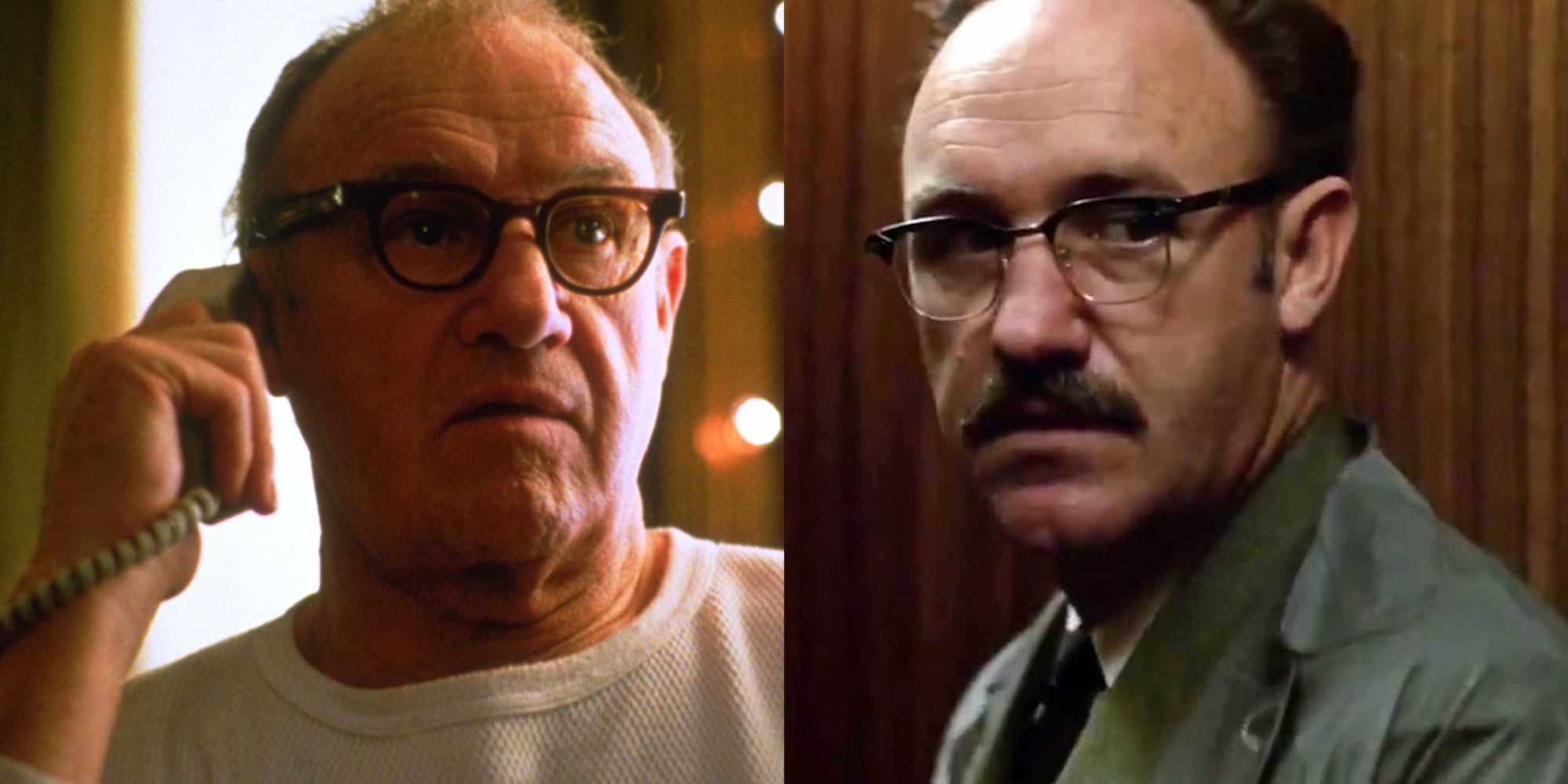 The Conversation is a minor masterpiece by Francis Ford Coppola in which Gene Hackman plays a surveillance expert who begins to suspect that a conversation he recorded might have dangerous implications. In Tony Scott's Enemy of the State, Hackman plays Edward Lyle, a former NSA communications expert, who appears to be very similar (if not identical) to the character from The Conversation.
"Enemy Of The State is sort of a stealth sequel to The Conversation, with Hackman's character implied to be the same character he played in the earlier film. It's not official but there's no detail that prevents it from working out if you watch it that way," said user Rfg711.
1
'Out of Sight' (1998) and 'Jackie Brown' (1997)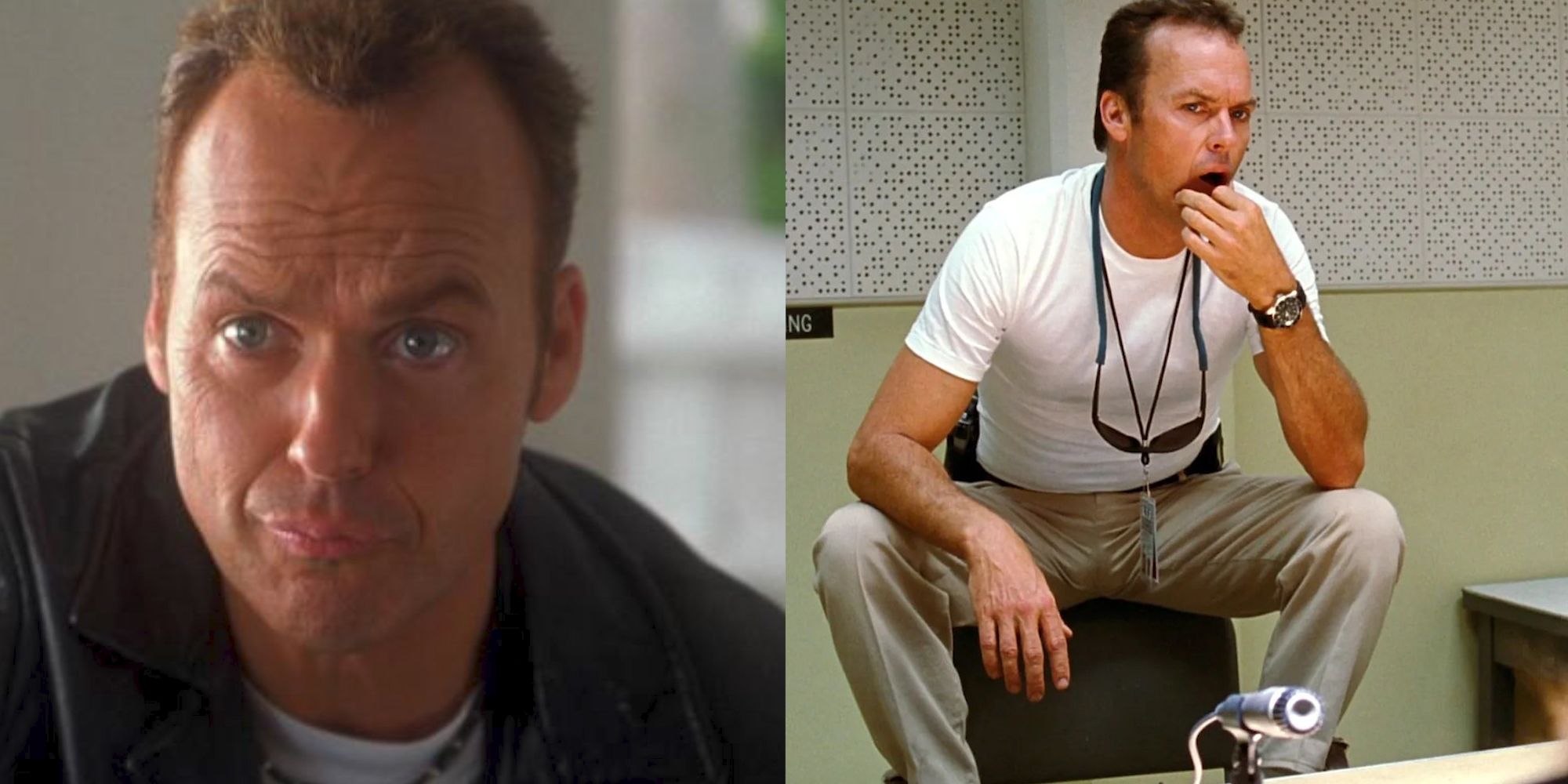 Steven Soderbergh's Out of Sight and Quentin Tarantino's Jackie Brown are both based on novels by crime writer Elmore Leonard, and both feature Michael Keaton as police officer Ray Nicolette. Keaton appears only briefly in Out of Sight but has a more substantial role in Tarantino's film.
Tarantino was reportedly happy for Keaton to reprise the role and gave his blessing to the casting. "Out of Sight takes place in the same universe as Jackie Brown," said user ShutterBun. "The Nicolette/Keaton link makes this a definite 'hidden sequel' situation," agreed Redditor Sinjun13.
KEEP READING:10 Actors Whose Final Film Was a Fitting End to Their Career, According to Reddit