Despite the adorable animation, family-friendly stories, and fun-filled allure that entrances adults and kids alike, everyone today knows that there is no shortage of Disney movies that will make you cry profusely. In fact, it's become something of a defining feature for the studio's animated films to pack a debilitating emotional wallop through deft narrative brilliance and meticulously crafted characters.
It is no easy feat to throw in dark and emotionally complicated themes with children's entertainment, but Disney has always managed to excel in that area. From the studio's earliest triumphs like Bambi to modern classics like Coco and Inside Out, the brilliance of these films is worth watching again and again, even if they are some of the saddest Disney movies of all time.
Updated on August 27, 2023, by Ryan Heffernan:
A mainstay of animated cinema for decades, Disney's renowned hits range from timeless classics from the 1930s to modern masterpieces. With Elemental grossing well over $450 million at the worldwide box office, the company's ongoing streak of great animated cinema only grows stronger.
15
'The Fox and the Hound' (1981)
It wouldn't be totally unfair to claim Disney struggled to find much in the way of animated hits between their early era heyday and their renaissance period which came about in the 1990s. One of their more celebrated films in that vast window however was The Fox and the Hound, a classic tear-jerker that revolves around the story of a red fox and a hunting dog whose childhood friendship is torn apart when they reach adulthood.
RELATED: Classic Movies That Made Redditors Cry as Kids
For many who watched the film as kids, it is best remembered for the harrowing scene in which the fox must be abandoned by the kindly farmer who raised him. A mature contemplation on themes such as loss and friendship, this cute animated tale is one of the ultimate sad Disney movies, but it is worth all the heartache that comes with it.
14
'Brother Bear' (2003)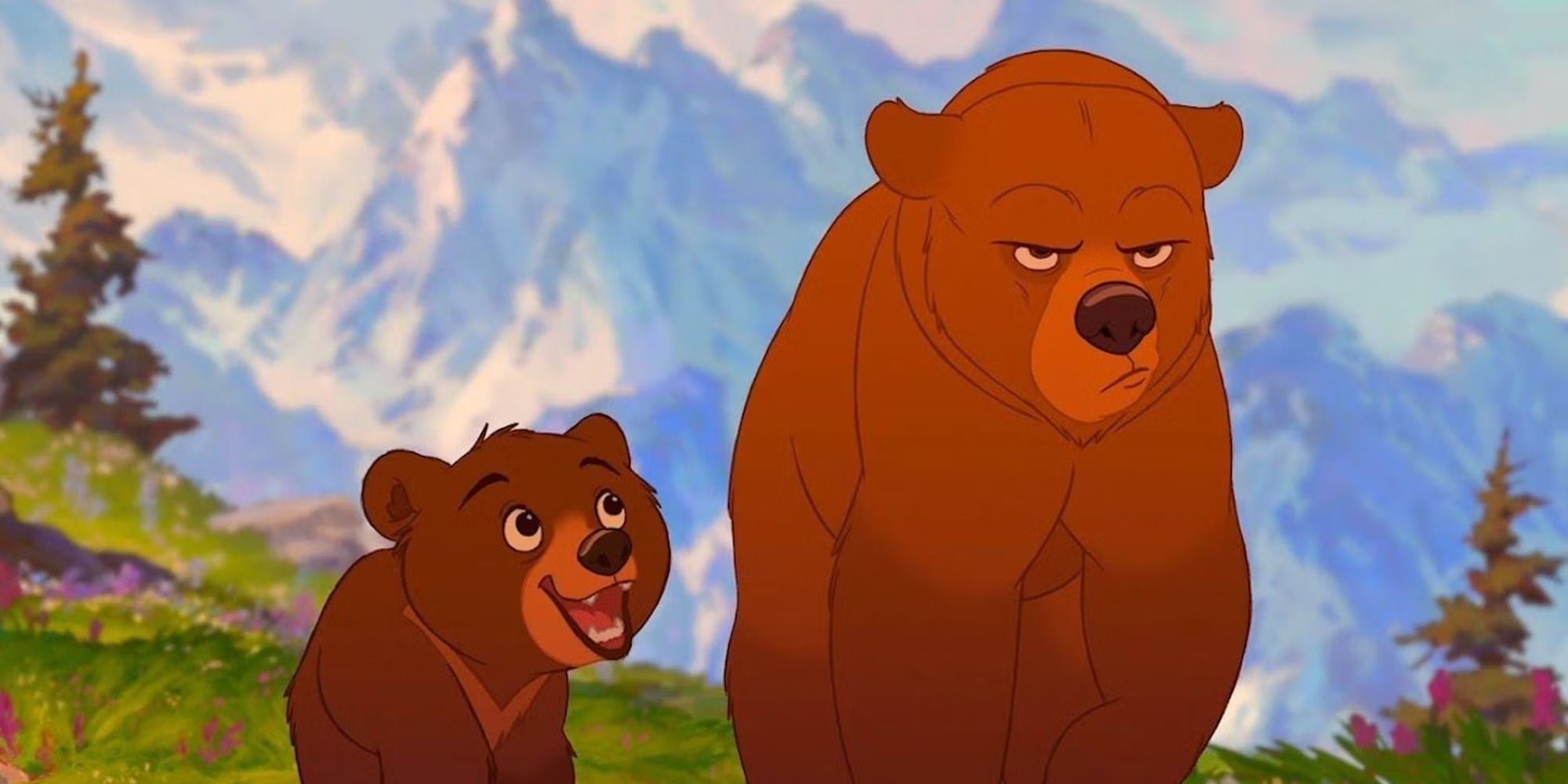 After a rollicking 90s resurgence, the company had a peculiar start to the 21st century, producing a number of uncharacteristic flops as Disney animation found its way. While it performed well enough to avoid being a flop itself, Brother Bear hasn't aged as gracefully as other films from the company, which is a shame considering what it offers.
It follows a young boy who, reeling from his brother's death, tracks and kills a bear only to be transformed into a bear himself as punishment for his unnecessary act. Granted, it isn't the smoothest Disney film ever, but it does have a pleasant story that packs a few emotional punches as well, and uses Disney's penchant for animated animals quite superbly.
13
'Big Hero 6' (2014)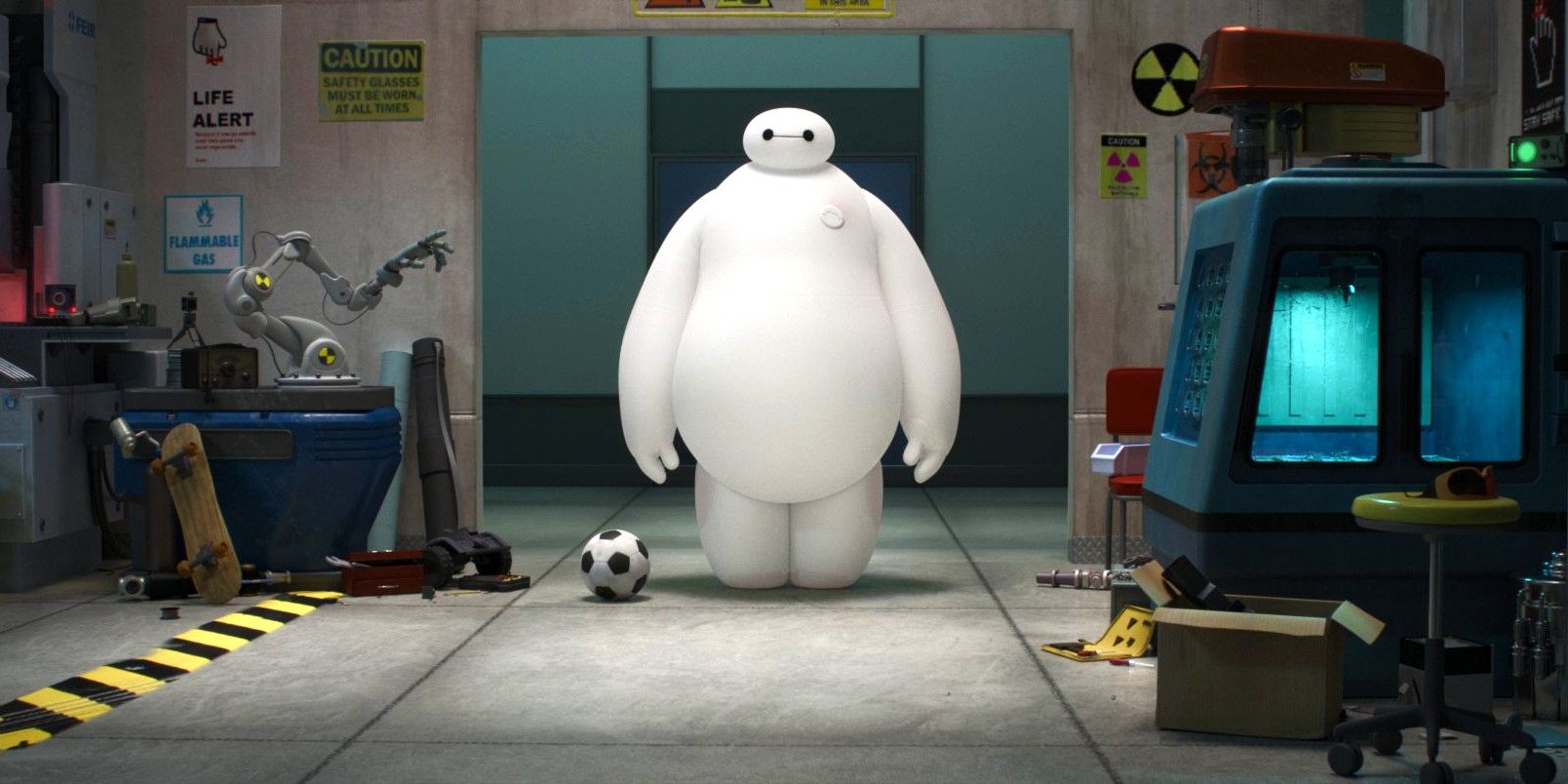 Disney has a penchant for creating rocky home lives for their protagonists, and Big Hero 6 is no exception. Already being raised by an aunt, Hiro also loses his brother, Tadashi, in the first act of the film and has trouble processing his grief until he accidentally activates Tadashi's science project Baymax, the nurse robot.
With a central focus on how grief manifests within us and affects our lives, the film's core relationship between Hiro and Baymax is rich with a sweetness and heart worth enjoying even though it does lead to some emotionally overwhelming moments. Additionally, Big Hero 6 also boasts riveting action and a litany of entertaining side characters to make the experience all the more worthwhile.
12
'Bambi' (1942)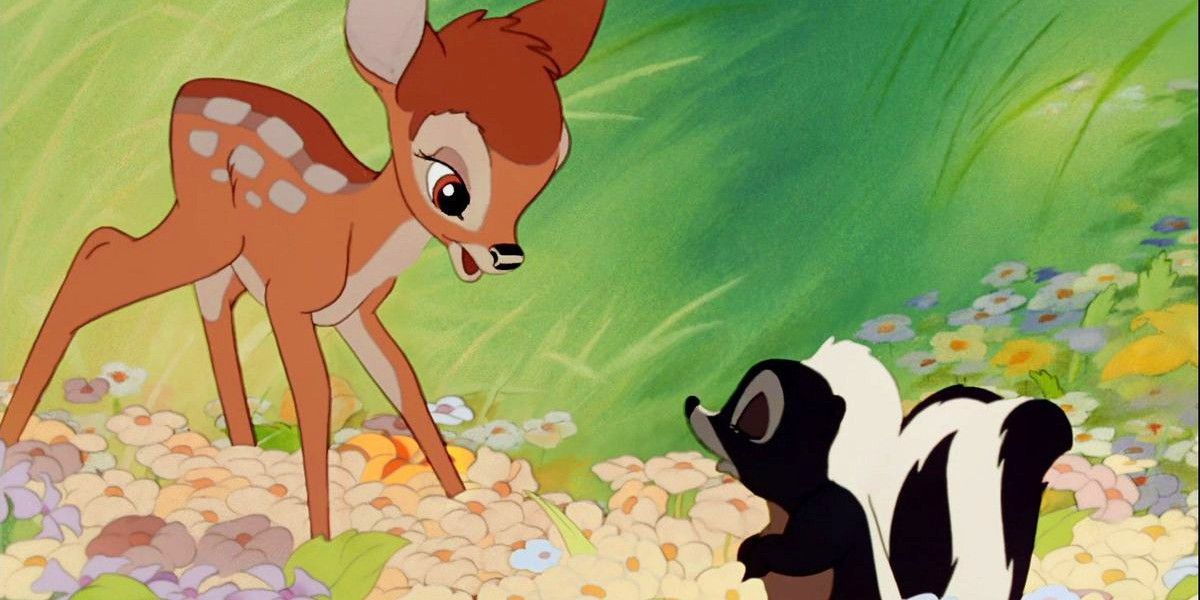 One of the original Disney tear-jerkers, Bambi follows a baby deer's journey through life as he grows up and, in the process, loses his mother to a hunter. Visceral emotion is evoked in this coming-of-age tale, with a plot that runs adjacent to nature.
RELATED: The Best Disney Movies That Get Surprisingly Dark
The life of the fawn is displayed from childhood to adulthood, with all the trials and tribulations that come with growing up in the forest. Whenever the hunter appears on-screen, it throws the whimsical feeling of the film off-kilter and fills it with dread which culminates in the death of Bambi's mama. From this trauma, Bambi learns to protect himself and, eventually, his mate, and the audience learns what it feels like to cry over an animated deer.
11
'Encanto' (2021)
An emotional rollercoaster from start to finish, Encanto follows an unremarkable daughter in a family of immensely gifted and blessed children. With her magical family home on the brink of destruction, Mirabel (Stephanie Beatriz) soon finds herself standing as her family's last hope, allowing a narrative rife with complicated familial relationships and deep-rooted trauma to flourish with Disney's trademark balance of despair and delight.
The relationship between Mirabel and her Abuela is particularly effective, with their conflicting values and beliefs pushing them apart as Abuela blames Mirabel for the destruction of the house – a problem she is trying to solve. Mix in a missing sibling (who we don't talk about), a dead husband, and some insecure sisters, and you've got yourself a cry fest.
10
'The Hunchback of Notre Dame' (1996)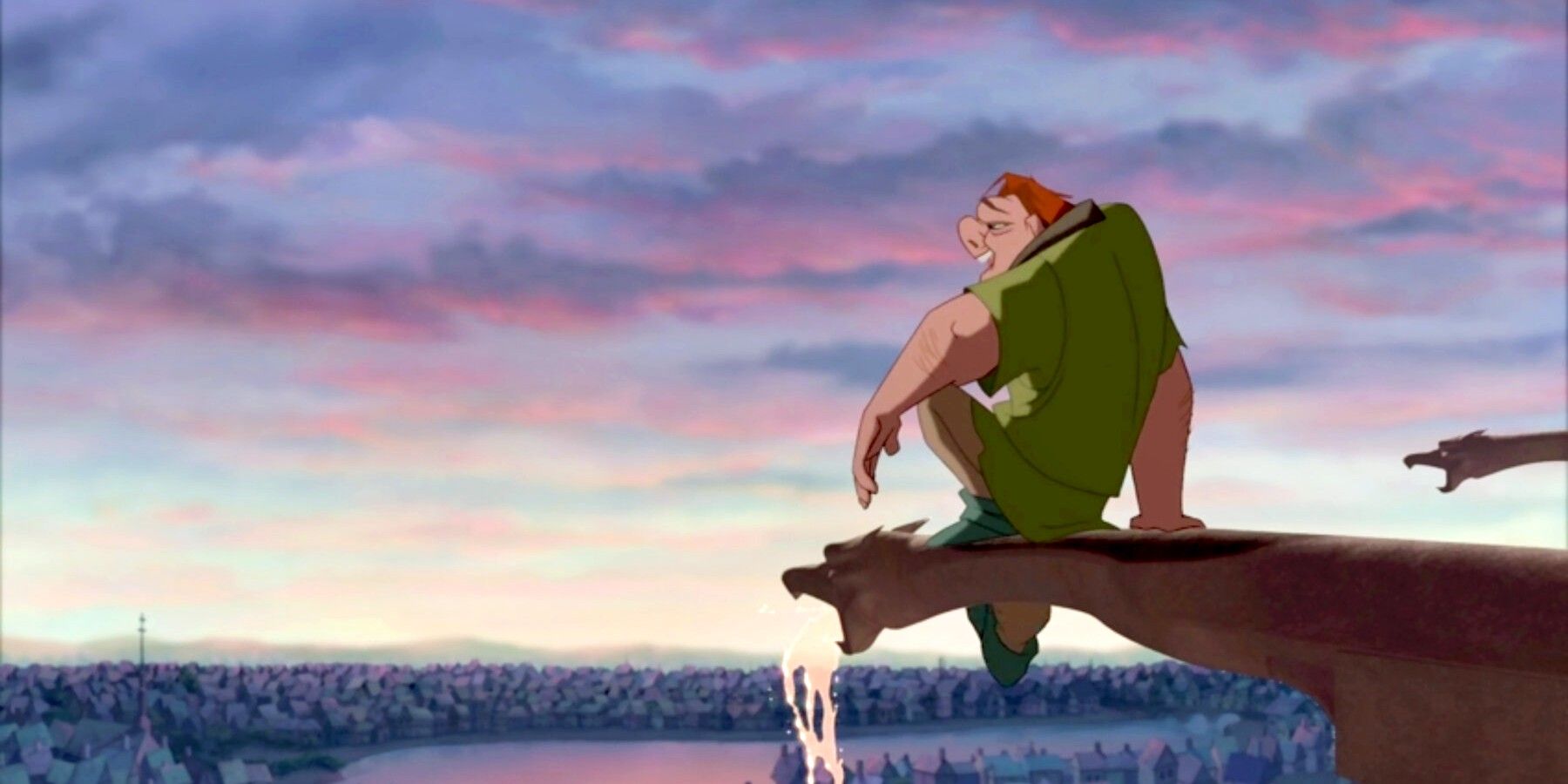 Set in Paris in 1482, The Hunchback of Notre Dame is remarkably different from any other Disney movie. It is dark, deep, and sexually charged, and would be a perfect movie if not for the unmentionable side characters.
What part of this movie isn't emotional, honestly? The main plot is about an outcast with a physical disability that has to hide in a bell tower from a world that only wants to hurt him – and hurt him it does. The roller coaster of emotions rides hard and fast, taking the audience everywhere from anger to disgust, to sadness, to joy, to desperation, and back again. It's quite the journey.
9
'The Lion King' (1994)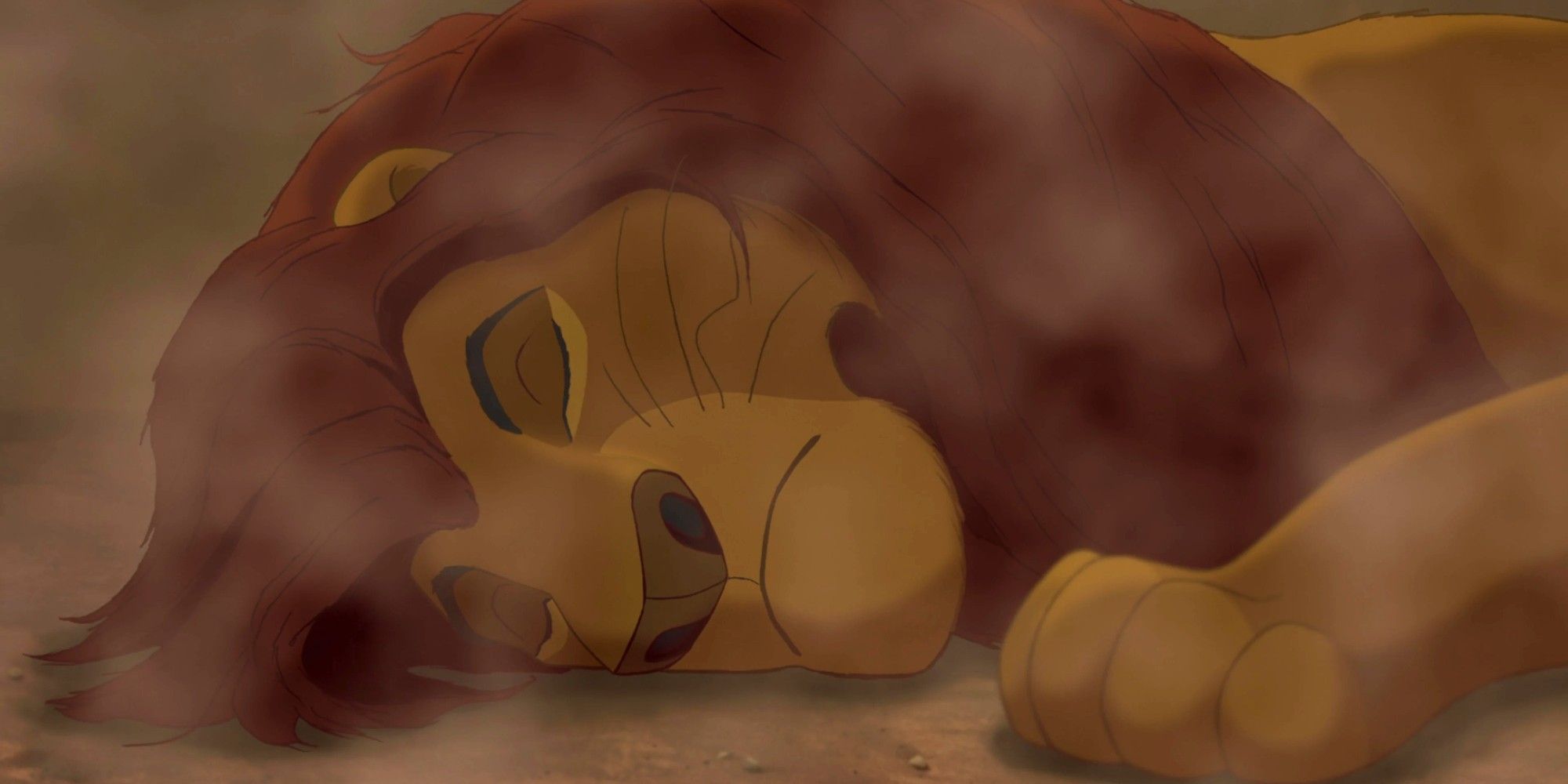 The Lion King is among the elite iconic films in Disney has produced, spurring two film sequels, a series, and the highest-grossing Broadway musical of all time. The plot mirrors Shakespeare's Hamlet, focusing on a young prince whose planned ascension to the throne is thwarted by his scheming uncle's murderous plot to usurp the crown.
RELATED: The Best Animated Movies That Tackle Grief
Similar to Bambi, The Lion King hits hard on the themes of family and loss to great effect, but it manages to get tears flowing in a number of ways. While the upsetting and iconic death of Mufasa (James Earl Jones) is the most famous tear-jerking scene in the film, it also boasts moments of tremendous joy, great triumph, and emotional complexity which ensure the flow is constant throughout.
8
'Lilo & Stitch' (2002)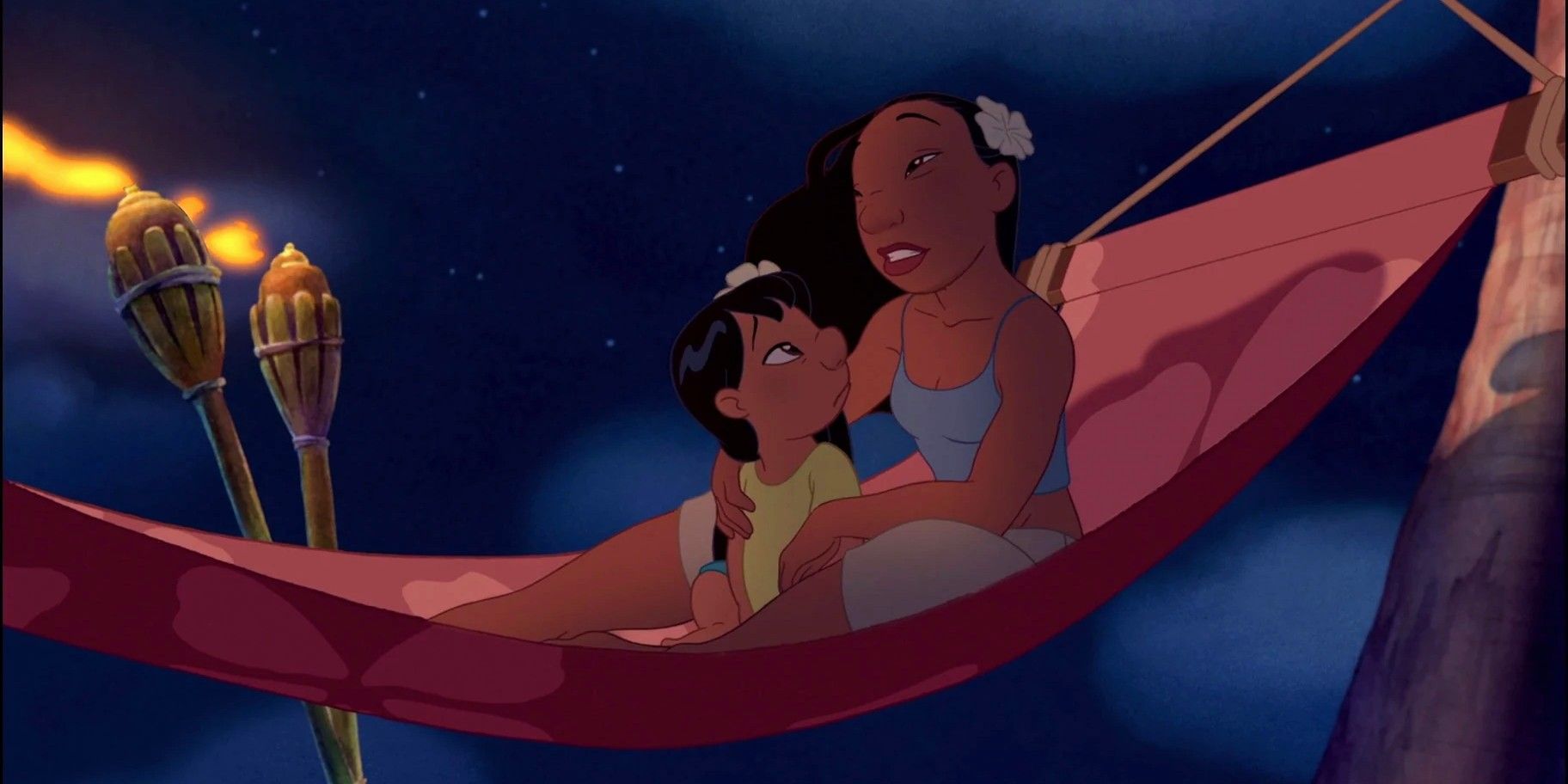 The combination of an alien koala dog and a broken family in Hawaii? An instant classic, and emotionally devastating. Nani and Lilo's relationship is extremely heart-warming and relatable, displaying the frustrations of sisterhood and the deep bond that comes from their trauma.
Most Disney films feature a form of familial trauma, but Lilo & Stitch made itself distinct by leaning into the theme with such weight and pointedness. For much of the film, Lilo's escapades with Stitch serve as a fun-filled distraction from the tumultuous though cherished home life the sisters strive to protect, but all roads lead to tears in the action-packed final act when Lilo is taken, Stitch cast out, and the family forced to fight to get back together.
7
'Coco' (2017)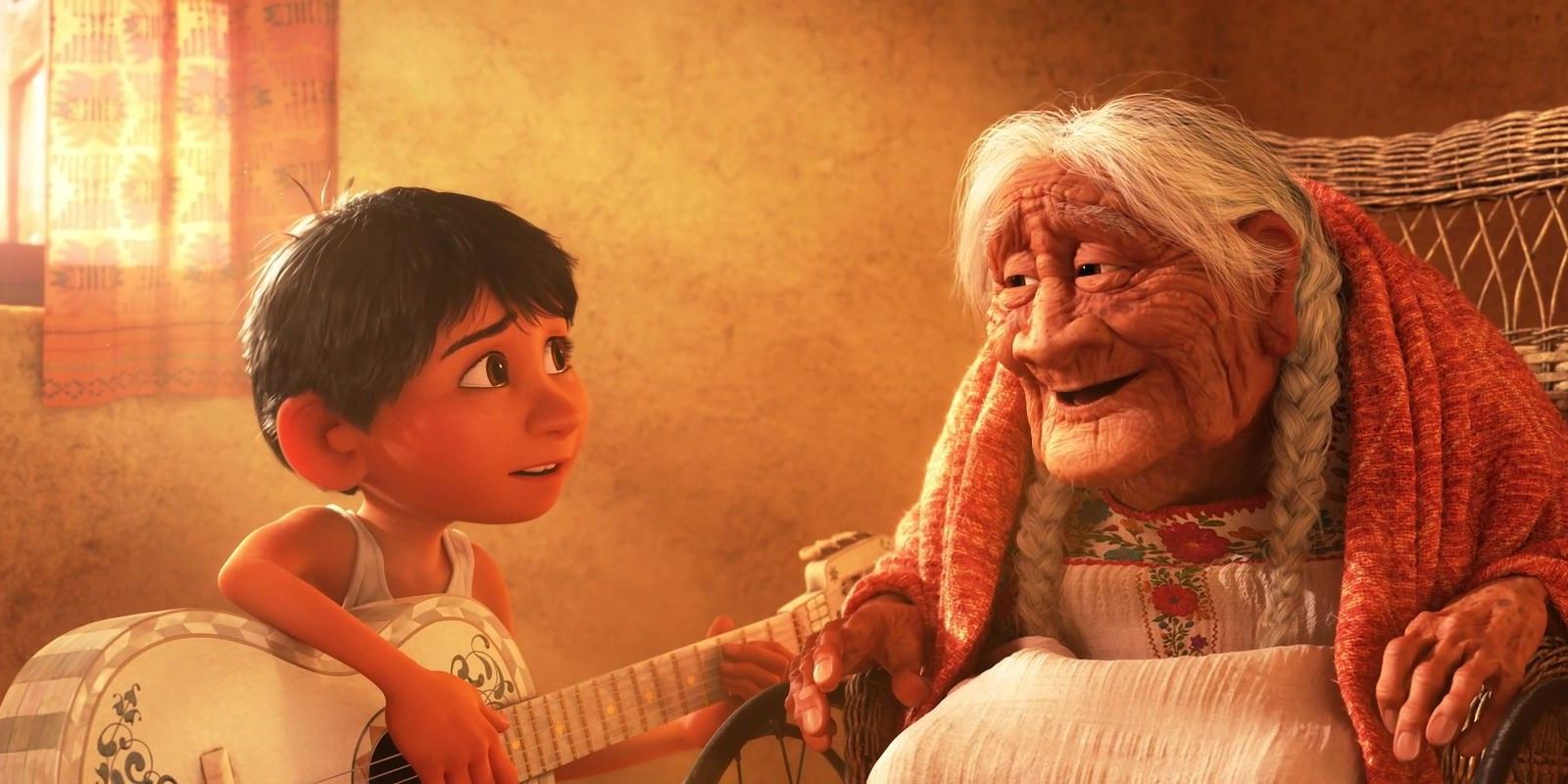 Released in 2017, Coco has fast become an essential classic in Disney's repertoire. Strong on Disney's reliable themes of family, discovery, and loss, the film follows a Hispanic boy's journey to the Land of the Dead as his desperation to explore his musical talent comes at odds with his family's strict ban on music.
With mesmerizing animation and an immersive sense of meaningful adventure, Coco is a rollercoaster of emotions, ranging from exhilarating highs to the devastating blow of Miguel singing "Remember Me" to Mama Coco before his family. While there wasn't a single dry-eyed audience member, few would dispute Coco's standing as a beautiful, heartfelt, and must-see animated classic.
6
'Moana' (2016)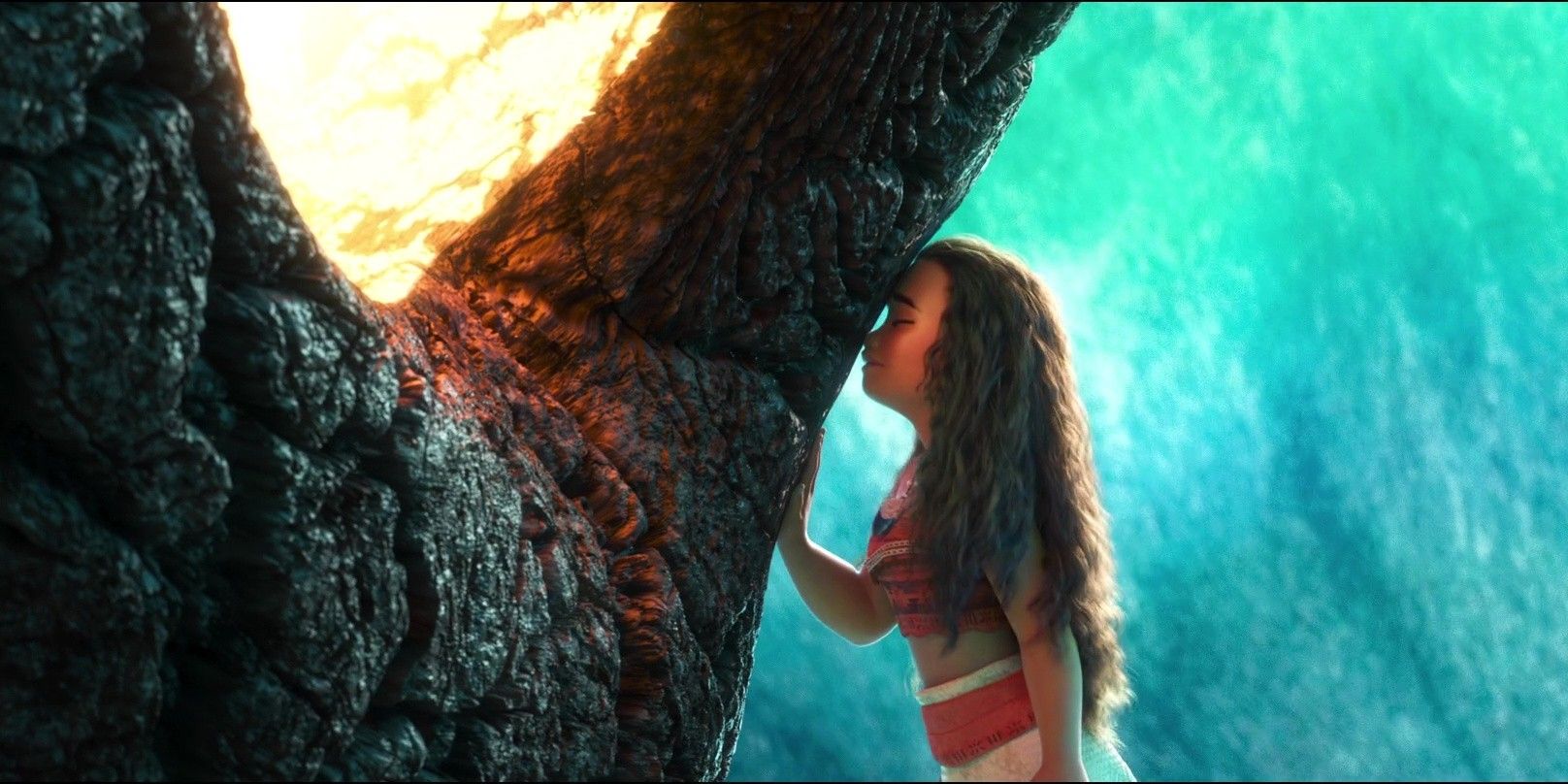 Moana is a story about a young woman defying expectations and taking control of her life's journey, after being called to the ocean to restore the heart of Te Fiti. Her parents don't let her near the water, but after discovering her people were descended from voyagers, she steals a boat and finds Maui to help her journey across the seas.
RELATED: Surprising Disney Character Cameos In Other Disney Movies
While this movie is very much an adventure, it is steeped in emotion from start to finish. Moana's drive comes from her wavering sense of self and inner conflict, which is a conflict she also recognizes in the villain Te Ka. It is only when she confronts her own demons and accepts her identity that she is able to do the same for Te Ka, who is actually Te Fiti, in a stunning show of trust and faith that is sure to leave any viewers welling up.
5
Dumbo (1941)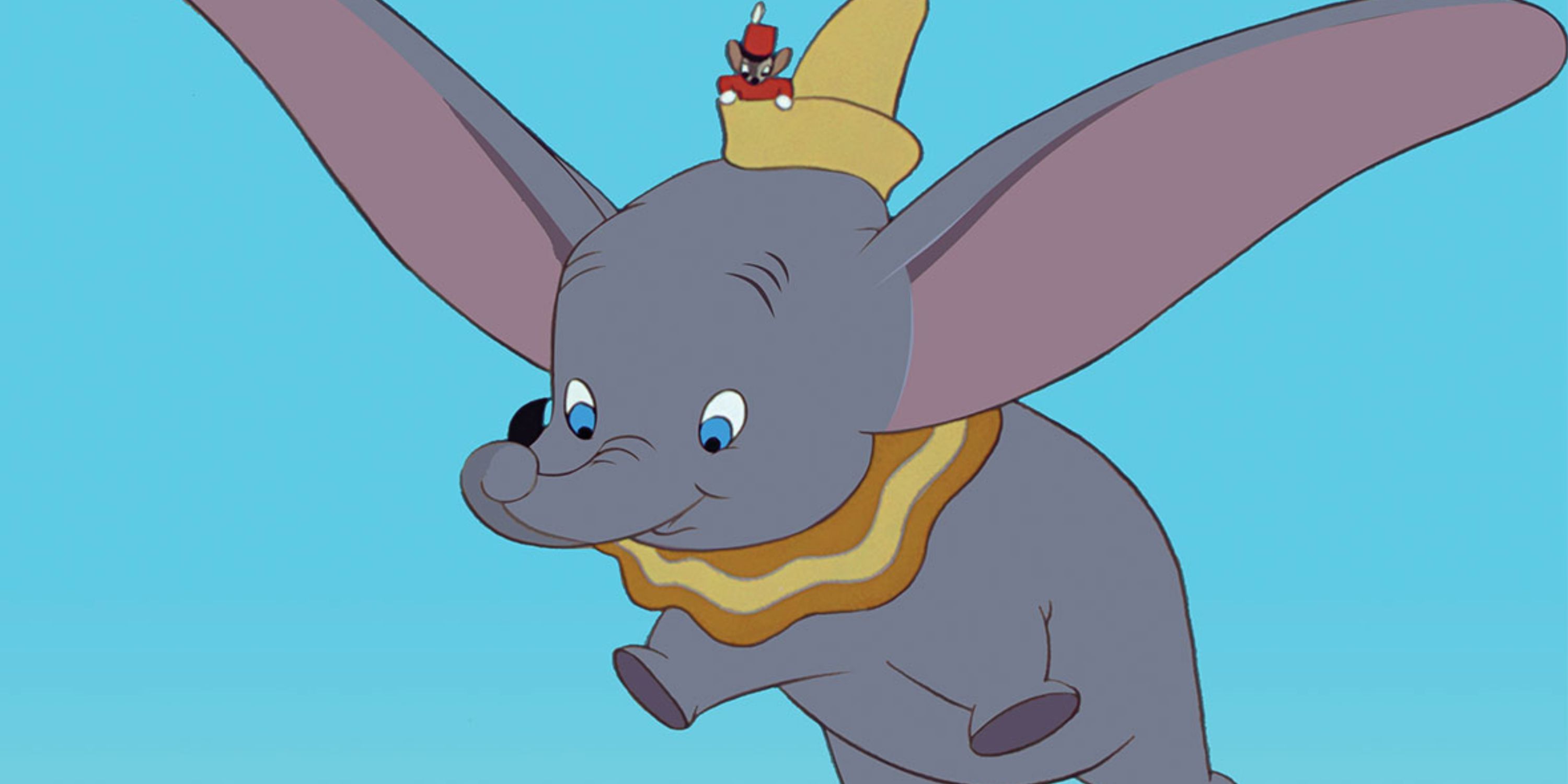 Released as far back as 1941, Dumbo is one of Disney's most enduring animated classics. The famous fable follows Jumbo Jr., cruelly nicknamed Dumbo, a circus elephant who is ridiculed for having large ears which make him clumsy and accident-prone and lead to him nearly derailing the circus multiple times.
Watching the cute character face merciless bullying alone is enough to get audiences upset, but the film's focus on Jumbo's relationship with his caring mother and his unlikely friendship with a mouse give it an emotionally overwhelming punch. The animation is flawless, the music sublime, and the scene in which Jumbo flies may well be the most triumphant moment in the history of animated cinema.
4
'WALL-E' (2008)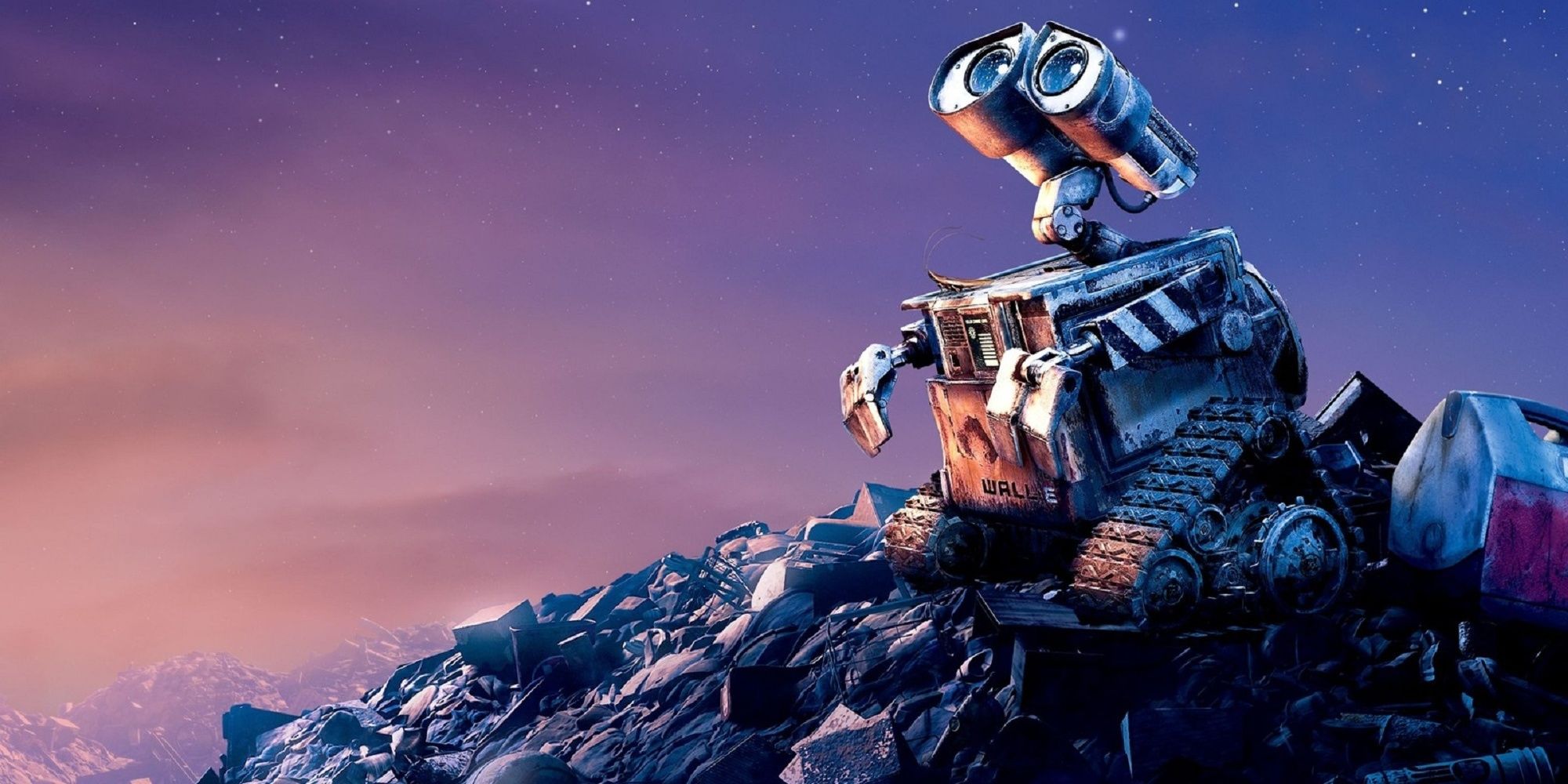 With its unforgettable characters and charming aura which can be overwhelming, WALL-E still stands as one of Disney animation's best movies of the 21st century. Set in a dystopian future where humanity has fled a waste-ridden Earth, it follows the last of a fleet of little robots tasked with cleaning up the planet as he embarks on an exciting adventure into space in pursuit of the robot he has fallen in love with.
A critical success and a huge box office hit, WALL-E won over millions of fans around the world with its cheerful tone, but also with its more poignant touch. There is a distinct heart-aching quality to the little titular robot which permeates throughout his almighty journey and has the tendency to make the tears flow on occasion.
3
'Inside Out' (2015)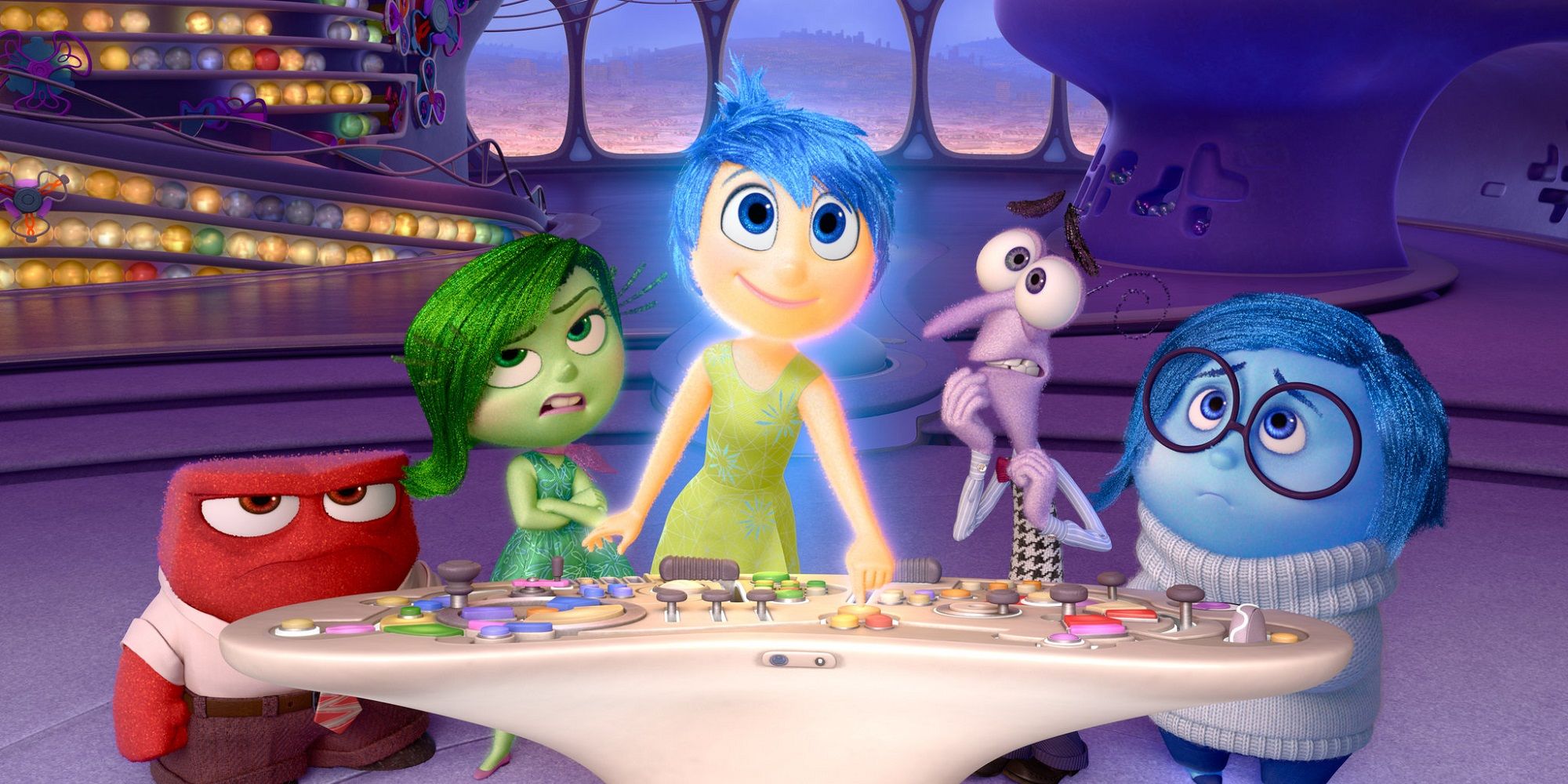 A crowning glory in Pixar's illustrious filmography, Inside Out boasted immense charm, personable wit, and thematic richness in spades. It also took Disney animation to a deeper, more contemplative area than it had been before, with its narrative concerning the five primary emotions inside an 11-year-old girl's head as she struggles to acclimatize to a difficult relocation.
RELATED: The Best Pixar Movies of All Time, Ranked According to IMDb
While the exceptionally clever concept was executed in a largely joyous fashion, the film still boasts moments of powerful poignance and even debilitating sadness. Bing Bong's sacrifice only grows more tragic the more one thinks on it, while the film's ability to encapsulate Riley's turmoil with gravitas was phenomenal.
2
'Toy Story 3' (2010)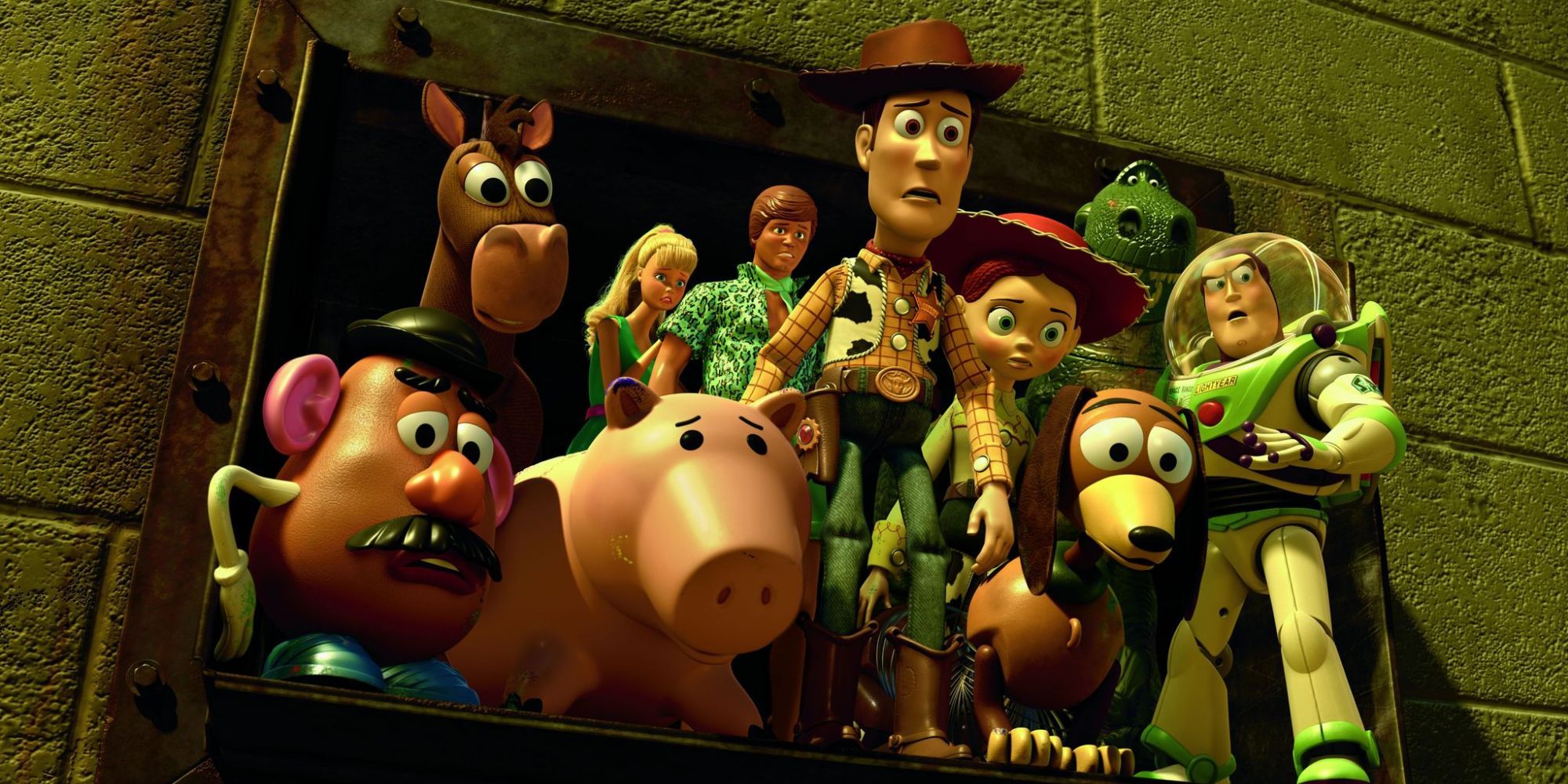 For clarity, every movie in the Toy Story series has had at least one scene which has been able to get the waterworks going. Toy Story 3, however, proved to be the one most adept at taking audiences – adults and children alike – and turning them into a sobbing mess.
With Andy cleaning his room before going to college, Woody (Tom Hanks) and the gang are accidentally given to a daycare center, seeing them collide with a vindictive teddy bear as they struggle to adjust to their new setting while Woody tries to convince them it's all a misunderstanding. From the apparent finality of the incinerator scene to Andy saying farewell to his toys once and for all, Toy Story 3 is one of the most emotional Disney movies.
1
'Up' (2009)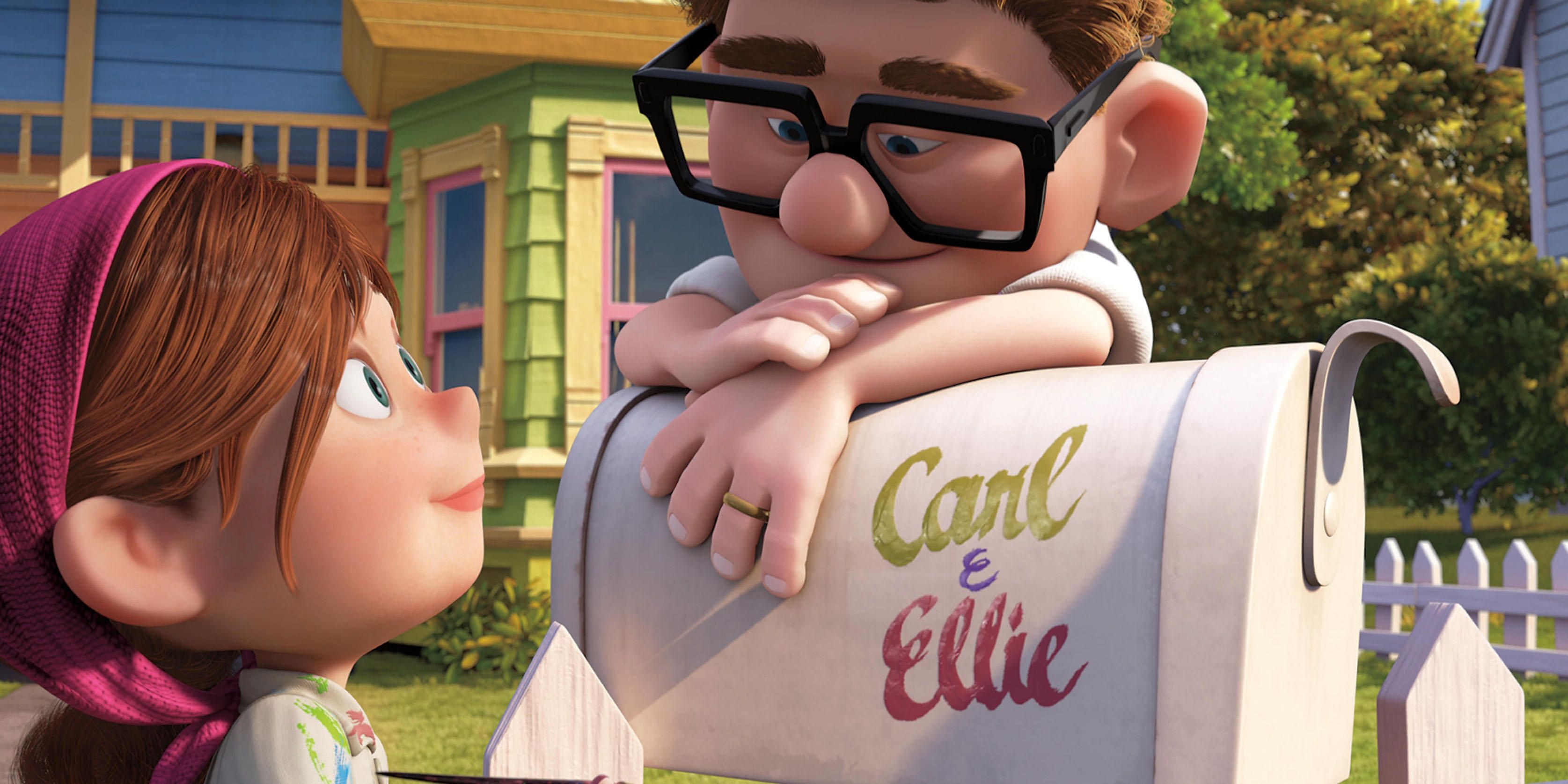 Disney Pixar has a deserved reputation for conjuring up charming, lovable stories that find ways to hit audiences in the gut with emotionally destructive scenes. Up, quite famously, led from the front on that notion, offering what is still viewed as one of the most upsetting opening sequences ever put to screen.
The depiction of Carl and Ellie's lifelong romance is a turbulent emotional rollercoaster in itself, soaring to cheerful highs before stooping to soul-crushing lows all on the back of Disney's beautiful animation and deft command of tone. While tearful film fans could be forgiven for stopping the movie there, persisting with it brings reward as Up stands as a hilarious, uplifting, and poignant animated adventure.
NEXT: The Best Animated Movies of All Time, Ranked According to IMDb