In 1888, the earliest surviving motion picture was filmed, the now-famous 2.11-second long short known as "Roundhay Garden Scene." Twenty years later, in 1908, French cartoonist Émile Cohl created Fantasmagorie, the first fully animated film. Over the last century, both live-action filmmaking and animated storytelling have continued to evolve into the illustrious disciplines they are celebrated as today.
Throughout their developments though, there have been occasions where animation and live-action have married together with astounding results. Delivering some of the most iconic and memorable films Hollywood has produced, the fusion of animated pictures with film imagery has often captivated audiences and allowed moviegoers to re-acquaint themselves with wondrous excitement and a magical sense of adventure.
Updated on May 10, 2023, by Ryan Heffernan:
An infectiously fun phenomenon, the merging of live-action cinema and animation on the big screen can be a thing of mesmerizing beauty offering great entertainment when executed well. One of the best films to ever do it was the cult comic book classic Scott Pilgrim vs. the World, which, after over a decade of fanfare, is being re-imagined as the anime series Scott Pilgrim Takes Off featuring the film's original cast reprising their roles.
17
'The Incredible Mr. Limpet' (1964)
Despite being hampered by a low budget and maintaining an explicit silliness aimed directly at kids, The Incredible Mr. Limpet does have its endearing qualities. The 1964 film focuses on a marine life fanatic who, after being passed over to serve with the Navy as a human, becomes an invaluable asset to the WWII effort when he transforms into a fish and takes to warning sailors when enemy ships are nearby.
RELATED: The Best Movie from Every Year of the 1960s, According to Letterboxd
The film has some very strange tangents, such as an underwater romance between Mr. Limpet (Don Knotts) and a female fish, but ultimately has its heart in the right place. While not quite to the level of other animated films of the 60s, it still stands as an impressive feat for its time, and it's easy to see why children loved its fantastical adventure story.
16
'Cool World' (1992)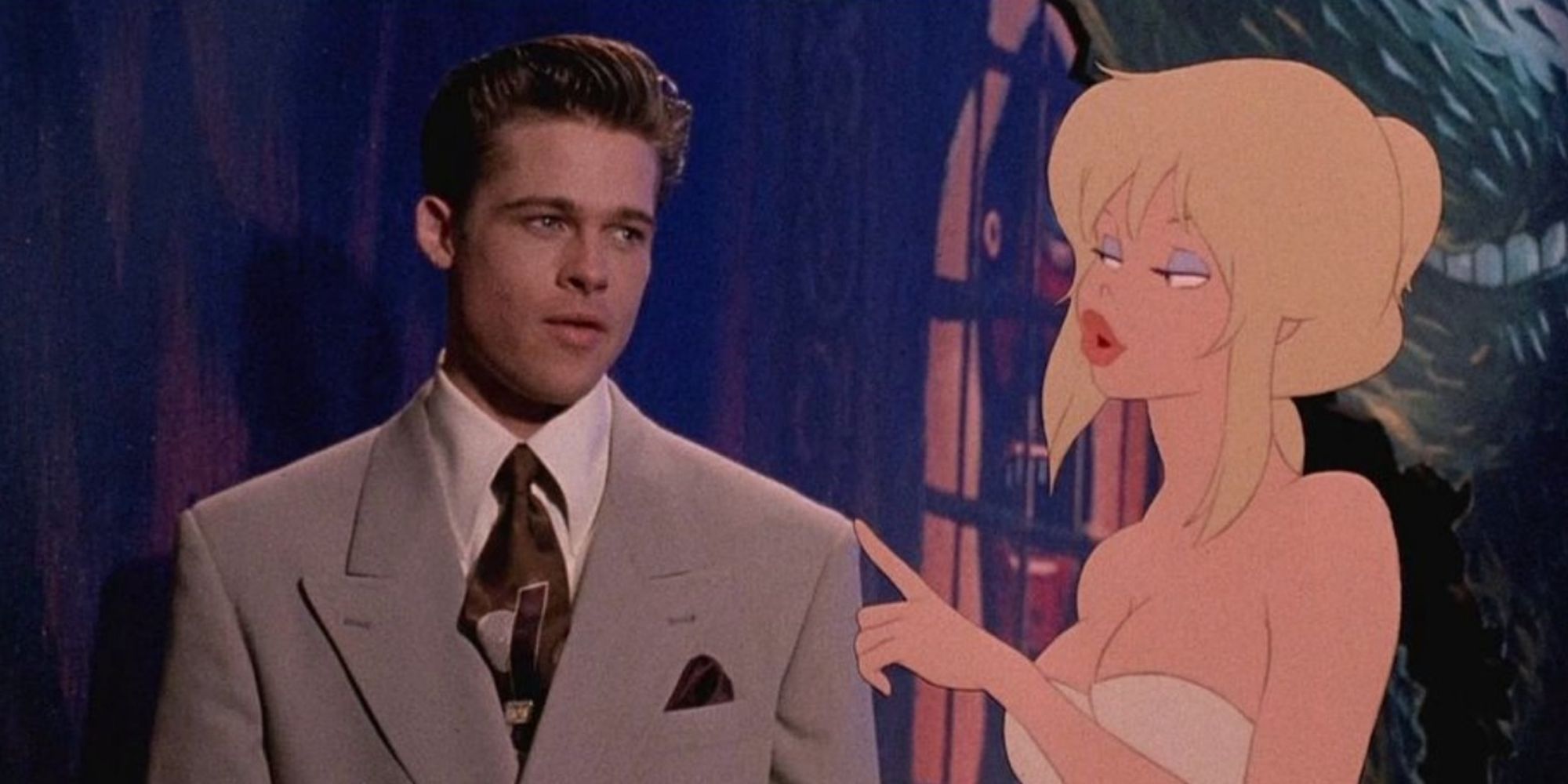 Cool World may not be viewed by many as a quintessential classic, but the box office bomb does have some qualities which can be enjoyed retrospectively. Developed as a blatant attempt to cash in on the popularity of Who Framed Roger Rabbit, the live-action/animation crossover follows a cartoonist who finds himself in a rich cartoon world he thinks he may have created.
Striving to be a more adult film, it features a much darker sense of humor than its counterpart in Who Framed Roger Rabbit. Critics weren't kind on the film, and it ultimately flopped embarrassingly hard, but it did feature a young Brad Pitt just before he really broke out to be an international superstar.
15
'The SpongeBob SquarePants Movie' (2004)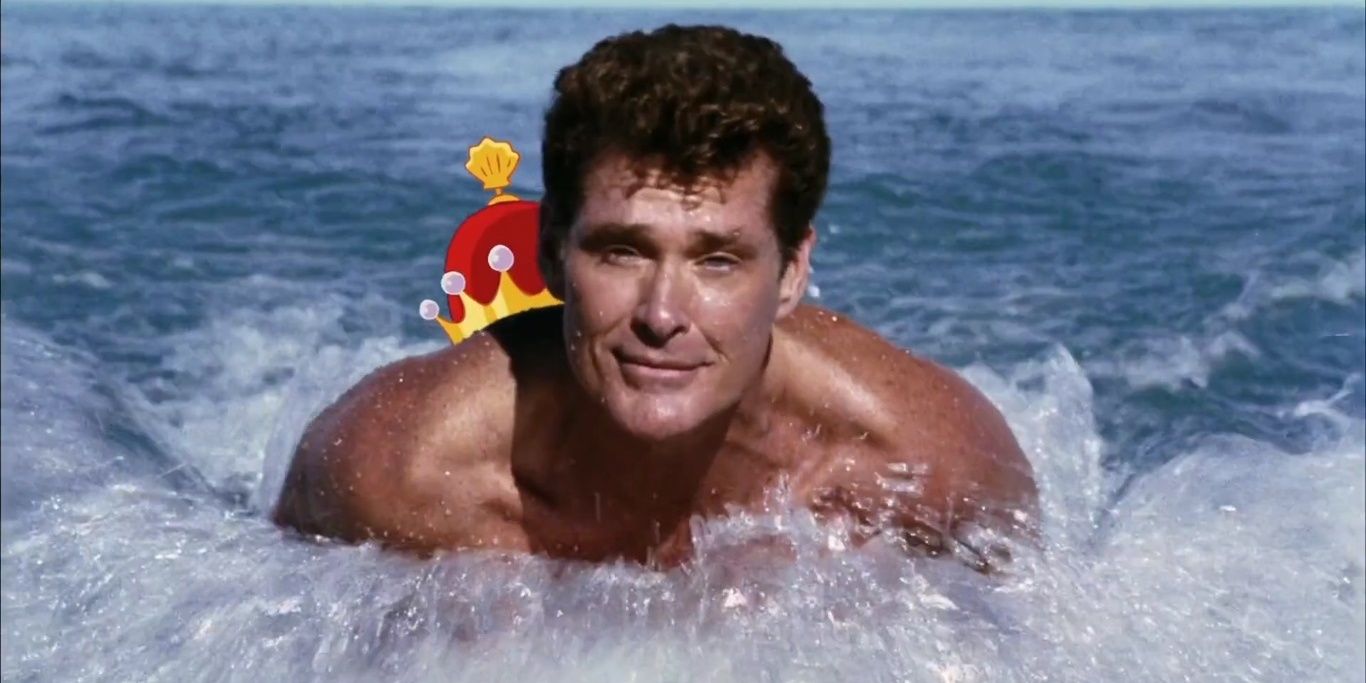 A hit children's television series, SpongeBob SquarePants has had a number of movie spin-offs, many of which have been eager to embrace live-action filming with the animated fun. While a couple have been surprisingly good films, it is tough to deny that 2004's The SpongeBob SquarePants Movie was the most infectiously fun, following SpongeBob (Tom Kenny) and Patrick (Bill Fagerbakke) as they endeavor to prove Mr. Krabs' (Clancy Brown) innocence after he is framed for stealing Neptune's (Jeffrey Tambor) crown.
Towards the end of their voyage, SpongeBob and Patrick find themselves lost as they try to return home. As bizarre as it was brilliant, the two Bikini Bottom residents find an unlikely aide on their travels, with David Hasselhoff appearing as himself to offer them a ride home.
14
'Run Lola Run' (1998)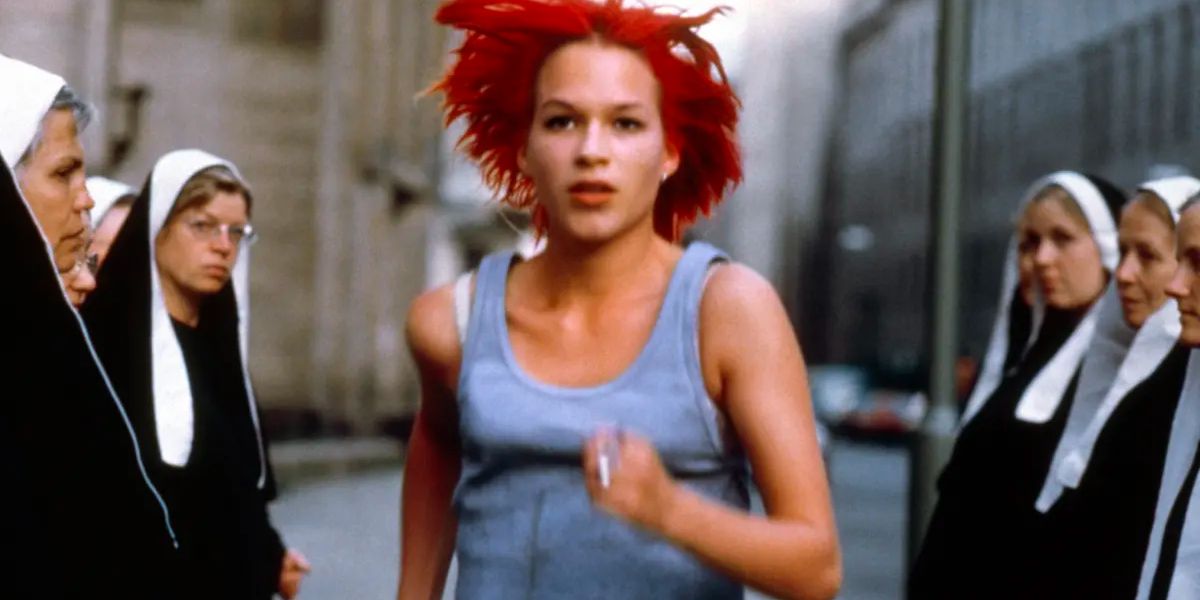 An experimental crime thriller from Germany, Run Lola Run was as fun as it was brisk as an 81-minute pulse-raiser. It follows Lola (Franka Potente) as she has 20 minutes to find a large sum of money to help her boyfriend when loses money involved in a drug deal and threatens to rob a nearby store if she doesn't find a solution.
RELATED: The Best German Expressionist Films, Ranked
Following three possible scenarios and using snapshot photos to offer what-if insights into the lives of some of the subsidiary characters involved, the film can still be viewed as an entertaining breath of fresh air. Its experimental eagerness also saw it incorporate animation briefly in each of the three hypothetical stories explored.
13
'Harry Potter and the Deathly Hallows – Part 1' (2011)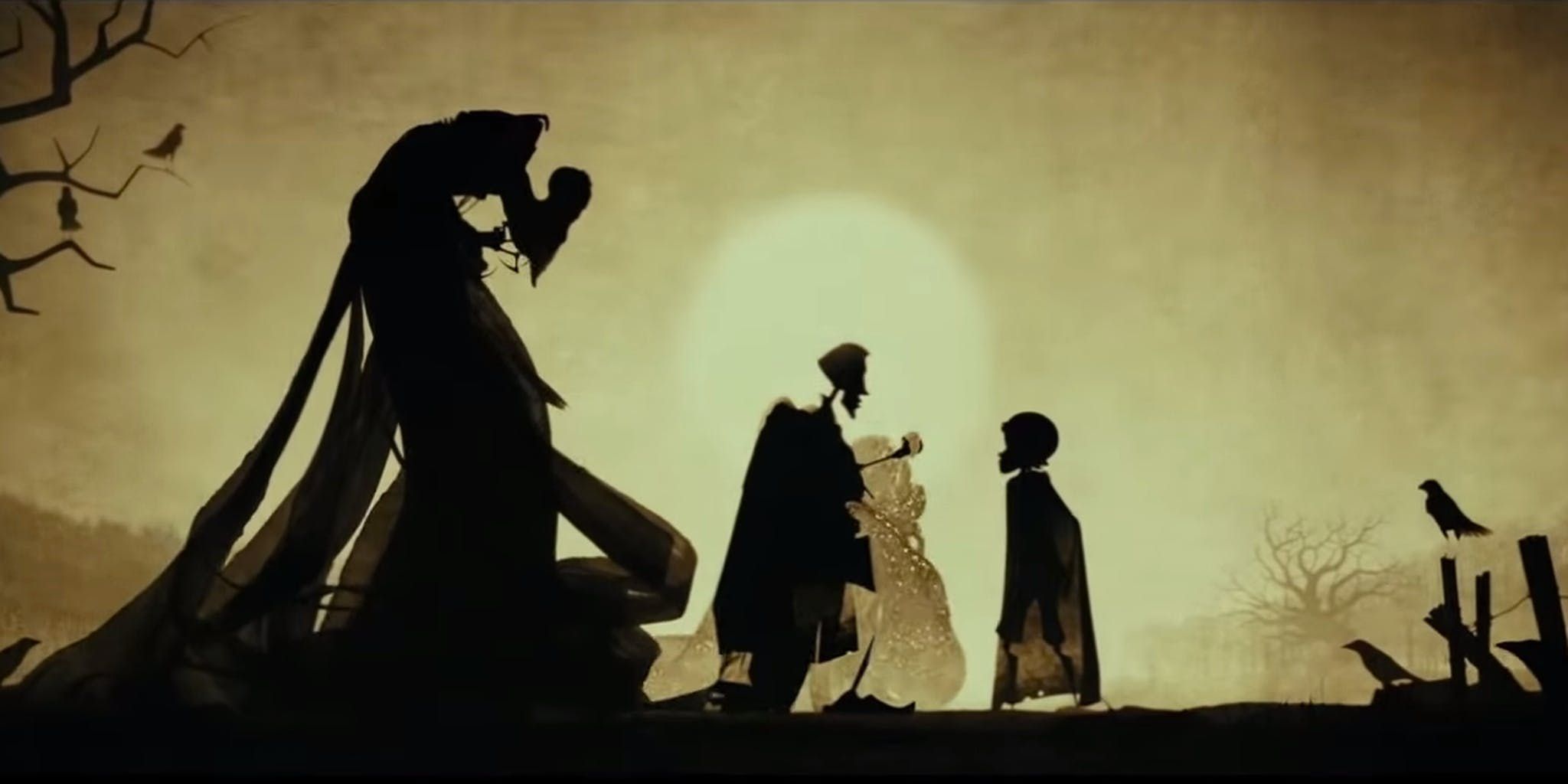 The Harry Potter series has been one of the most captivating cinematic spectacles of the 21st century with its wondrous exploration of Hogwarts and the wizarding world. The series' ability to constantly enhance the magical aura of the films, even as the series grew darker, was a pivotal component to its enduring quality.
Directed by Ben Hibon, the display of "The Tale of the Three Brothers" had a harrowing aesthetic that accomplished the complex task of making the legend feel mythic even within the Potterverse's rich fantasy setting. Inspired by oriental shadow puppetry, and complimented by Hermione's (Emma Watson) voiceover, the scene stands as a stunning achievement defined by its abstract animation.
12
'Osmosis Jones' (2001)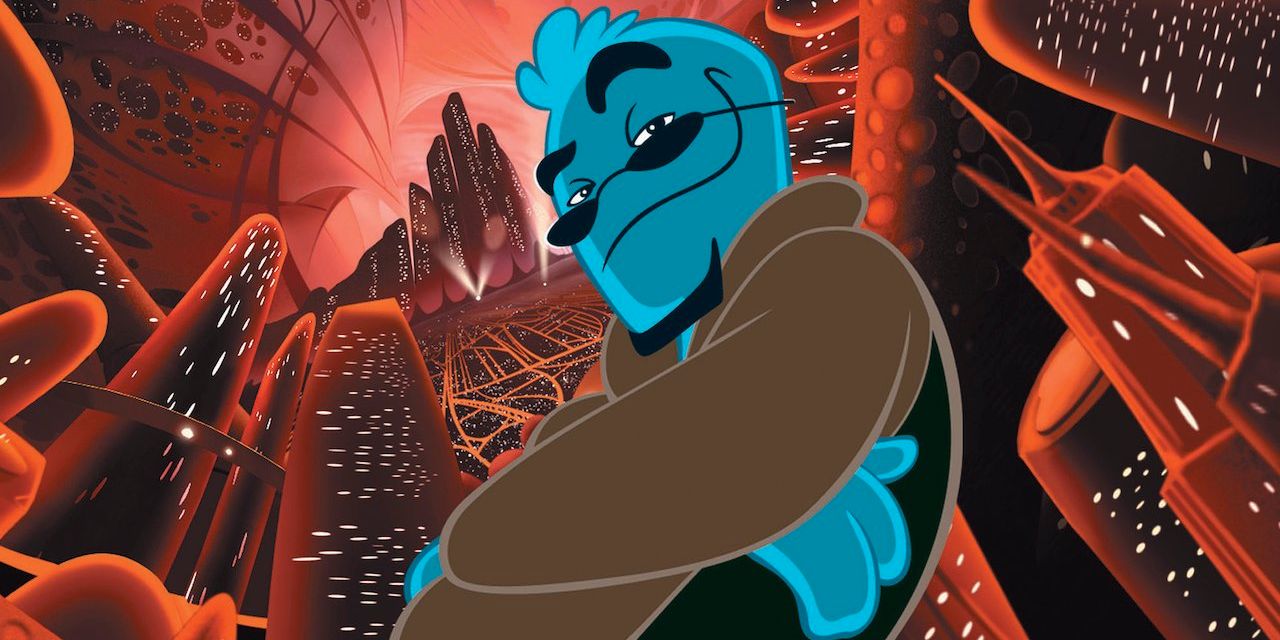 A strange and novel concept for sure, Osmosis Jones was quite brilliant and its animated components were executed in a fun and spunky manner. When zookeeper, Frank (one of Bill Murray's lesser-known supporting characters), ingests a deadly virus, white blood cell Osmosis Jones (voiced by Chris Rock) must nullify the symptoms to keep Frank alive and the internal, animated "City of Frank" thriving.
Allowing the imagination to run wild, there are moments crafted with intelligence and heart which can be a broad education on how the body works. Bodily humor and fart jokes leave children in stitches, and the film was an inoffensive good time, although it didn't push its concept to the limits.
11
'Kill Bill: Vol. 1' (2003)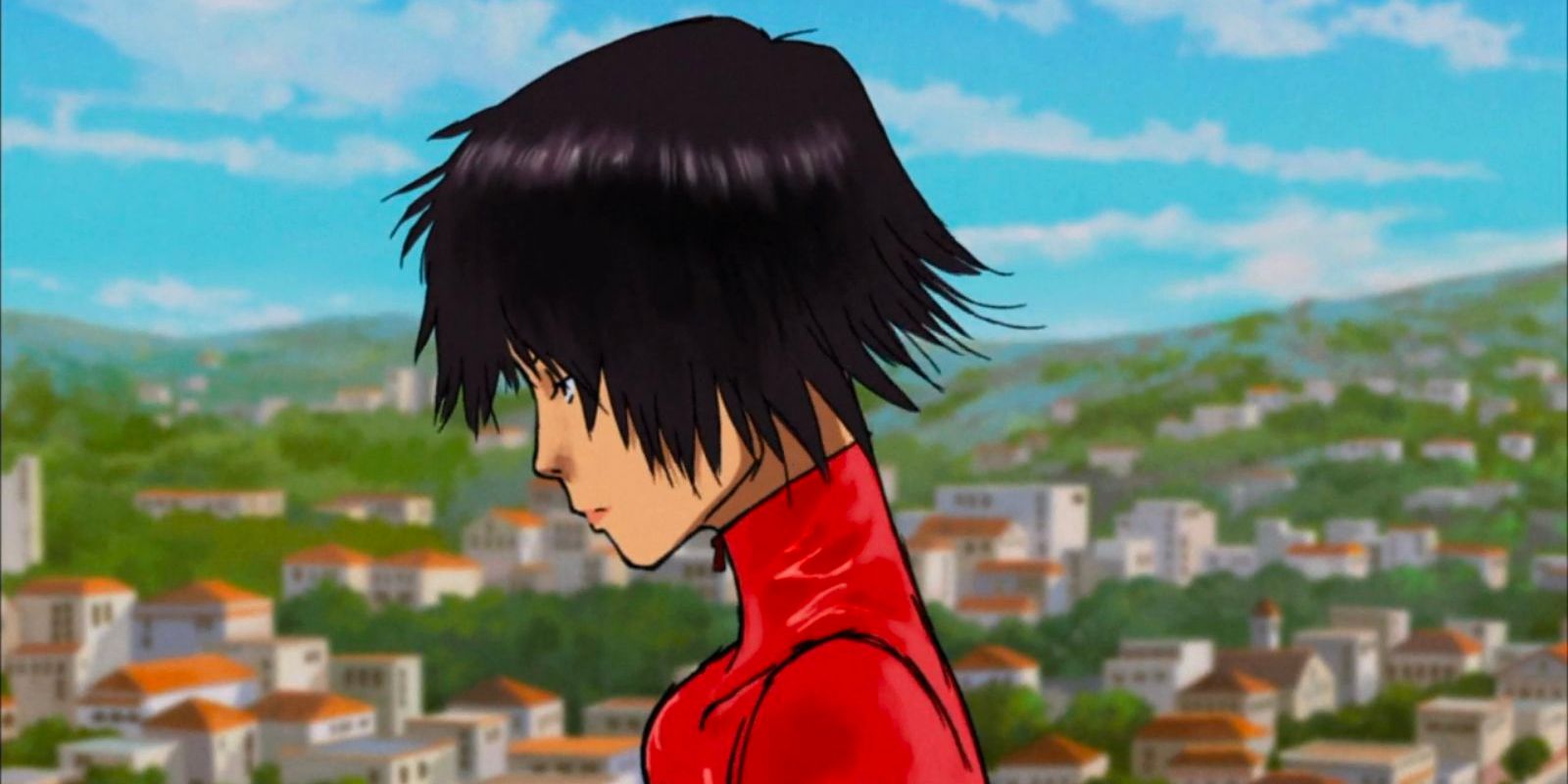 In addition to being a great storyteller with a vast knowledge of cinema which constantly inspires his work, Quentin Tarantino has always had a penchant for sensational style. Perhaps no film embodies that quite so well as Kill Bill, a gritty revenge thriller that found inspiration in everything from grindhouse horror to martial arts cinema, blaxploitation films, and even anime.
RELATED: The Best Quentin Tarantino Villains, Ranked
In a stunningly violent sequence from Production I.G., the film displays O-Ren's (Lucy Lui) backstory, highlighting the murder of her parents and her quest for revenge. The fantastically inventive way to introduce O-Ren to audiences made for a refreshing dash of a new aesthetic and paid homage to violent Japanese anime of the 80s.
10
'Looney Tunes: Back in Action' (2003)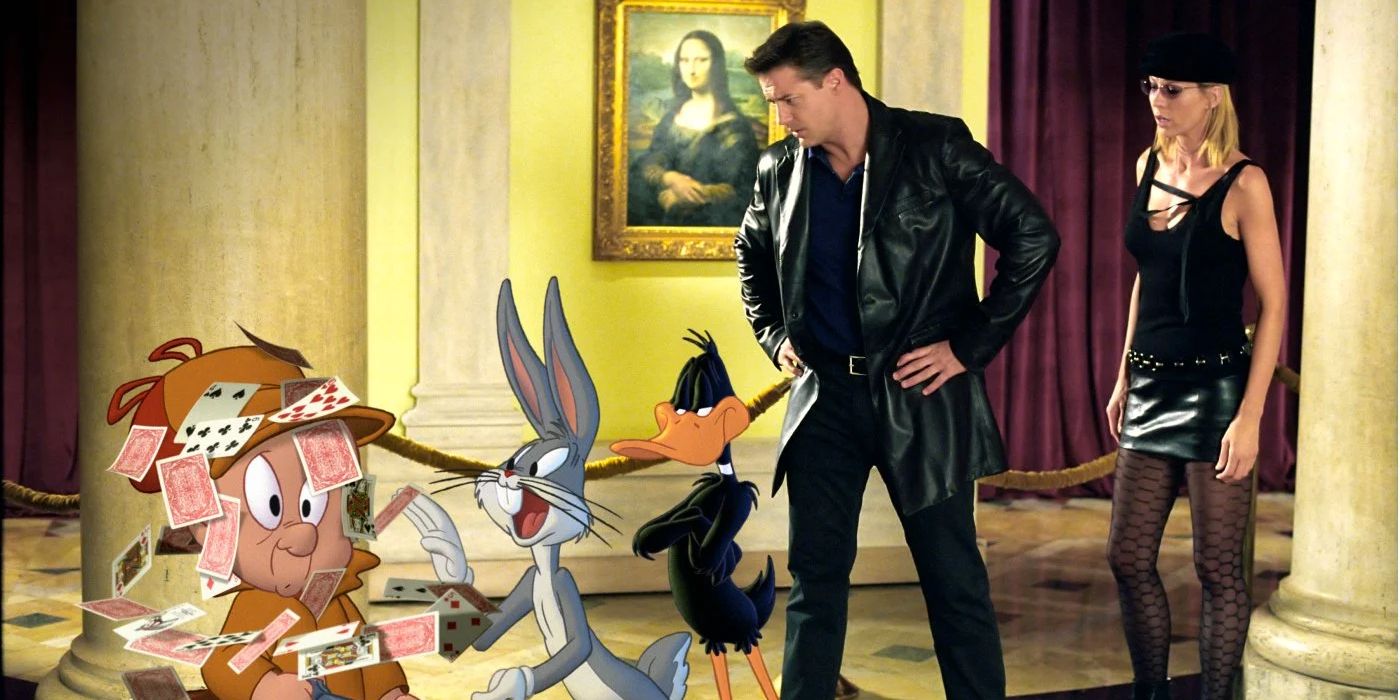 Following the success of Space Jam (1996), Warner Bros. was eager to do action/adventure films like what Who Framed Roger Rabbit (1988) had done to film noir. The result isn't quite so seamless, but the chaotic effervescence in every frame of the picture still feels like a good-intentioned nod to the Looney Tunes of old.
On a mission to save the world, the famous cartoon characters are the prominent stars of the film, even with the likes of Brendan Fraser, Timothy Dalton, and Steve Martin being among the cast members. Its commercial failure aside, Looney Tunes: Back in Actionoffers plenty of fun for young families.
9
'James and the Giant Peach' (1996)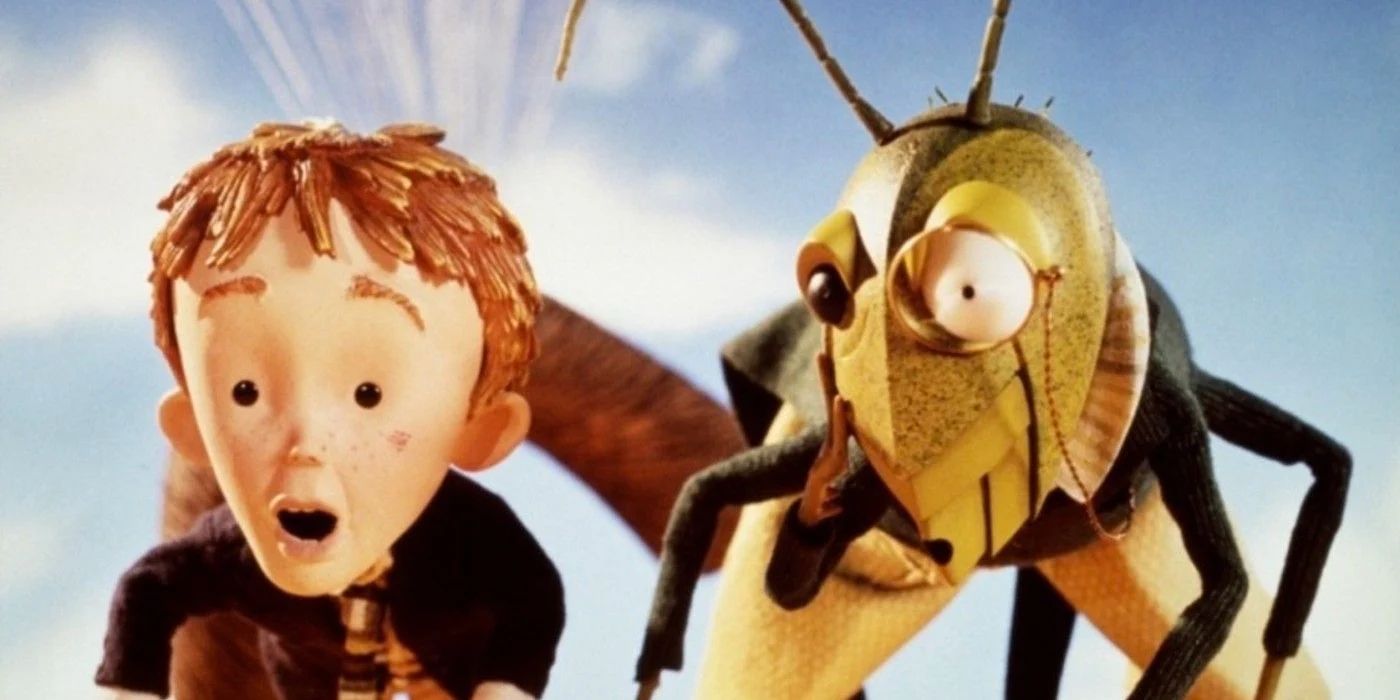 A perfect marriage between the material and the director, Henry Selick (hot off his success The Nightmare Before Christmas), took the reins for the adaptation of Roald Dahl's James and the Giant Peach. Filled with adventure and the author's trademark humor, the film starts in live-action but transforms into stop-motion animation as James (Paul Terry) explores the giant peach and begins his adventure with his anthropomorphic allies.
Earning praise for its dare to be irregular and whimsical, Selick's style, as well as Tim Burton's presence as a producer, this movie is a visual delight that is essential viewing for admirers of animation. Perfectly capturing the childish wonder of the story, it also hits the mark on its macabre undertones.
8
'Monty Python and the Holy Grail' (1975)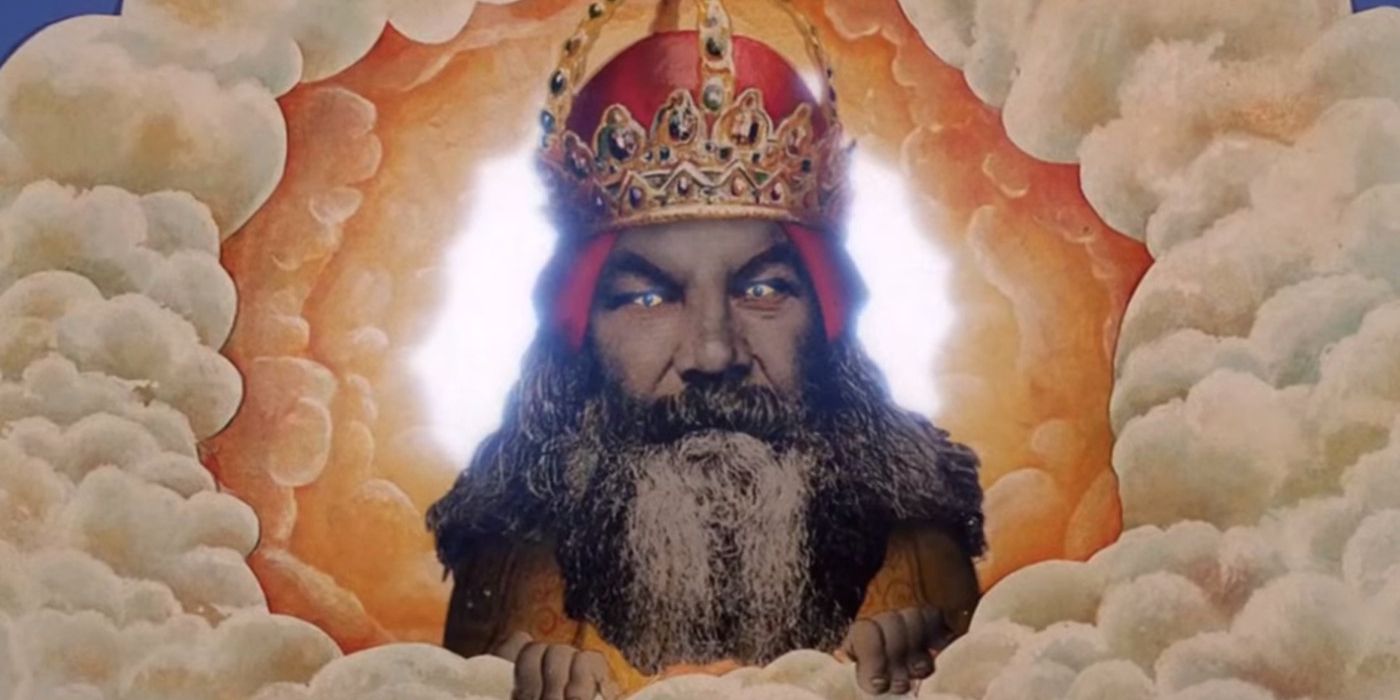 Throughout their long career, there wasn't much that English comedy troupe Monty Python didn't explore in their endeavor to make audiences laugh. Their first feature film even blended live action with animation as a source of comedy.
RELATED: The Monty Python Movies, Ranked
King Arthur (Graham Chapman) and his knights converse with an animated God, but it's their encounter with the Black Beast of Argh which is so memorable. In true Monty Pythonfashion, the joke goes even deeper with the band of heroes only escaping because the animator of the monster suffers a heart attack, resulting in the beasts' demise. Animation delivered the film with one of its many memorable gags, helping it cement itself as one of the great Arthurian tales.
7
'WALL-E' (2008)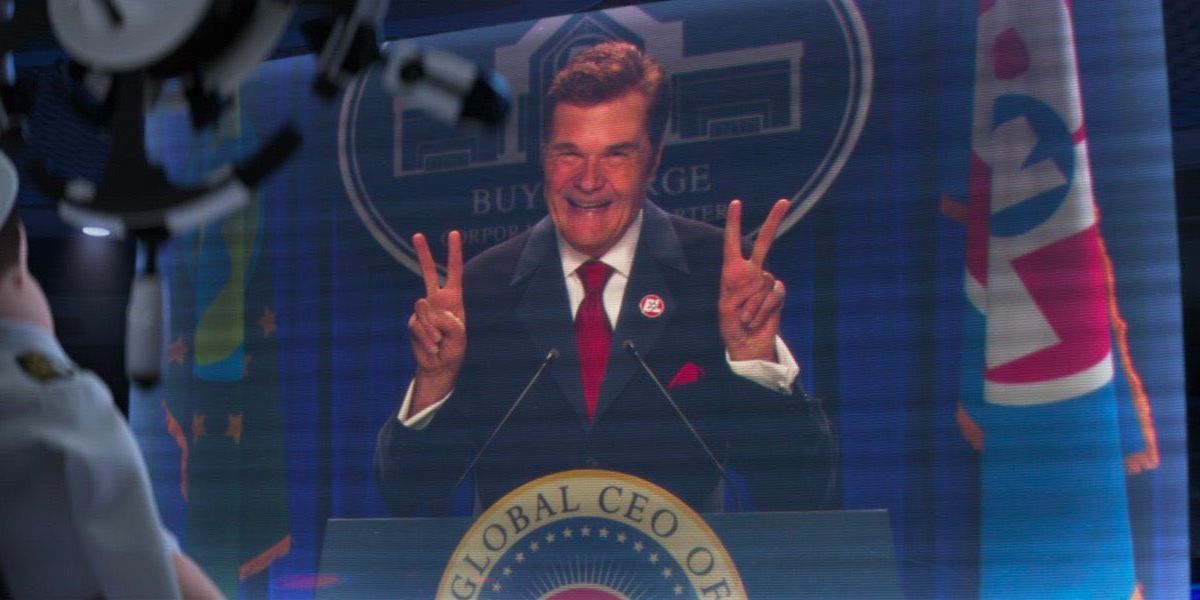 A modern classic from Disney, WALL-E excelled as a gorgeous romantic tale set against the backdrop of the consequences of consumerism and waste. Disney's trademark animation is unsurprisingly beautiful, even as the film delves into a world tainted by garbage, and it found an added thematic punch in its deft implementation of live-action footage.
While the clips from 1969's Hello, Dolly!helped influence the film's irresistible charm, it was Fred Willard's appearance as the Buy n Large CEO and President of Earth that hammered home the film's thematic focus. Effectively serving as flashbacks, the sequences document the world's rapid environmental deterioration with powerful poignance.
6
'Space Jam' (1996)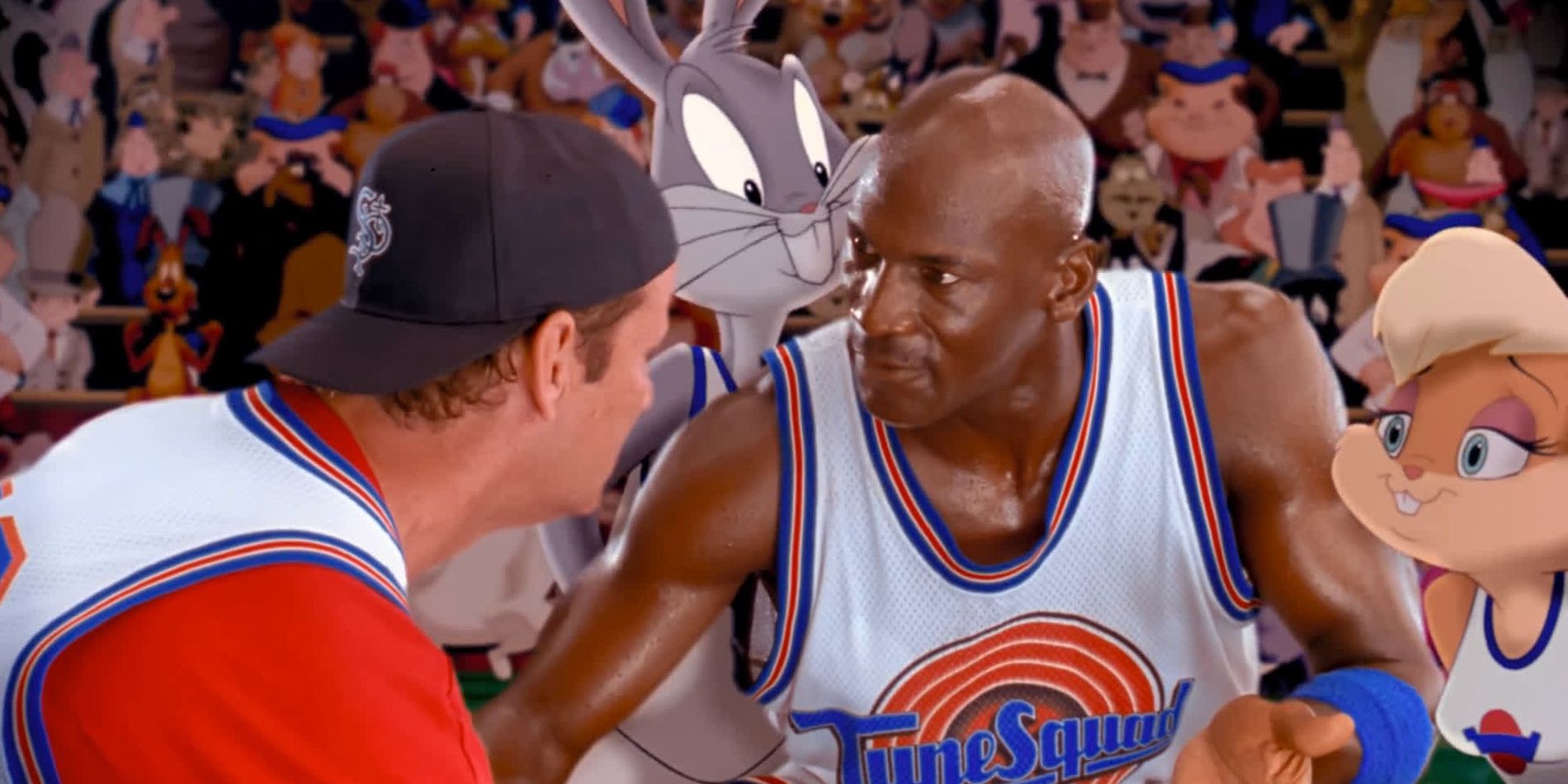 A cultural relic for millennials and even a decade-defining movie in the eyes of many, Space Jam has risen above its initial critical panning and become an undeniable cult classic. Merging basketball superstar Michael Jordan with the Looney Tunes' most renowned characters and spinning the unlikely pairing into a whacky, spacey sports flick, it's easy to see why kids at the time revered it as the greatest movie imaginable.
The rushed, janky animation, as well as the borderline gratuitous endeavor to sell toys, were leading reasons for its poor reception at the time but have become ingrained as part of the movie's charm over the years. While the 2021 sequel was forgotten almost instantly, the original has stood the test of time and remains a cherished nugget of nostalgia for its once adoring and transfixed young fans.
5
'Bedknobs and Broomsticks' (1971)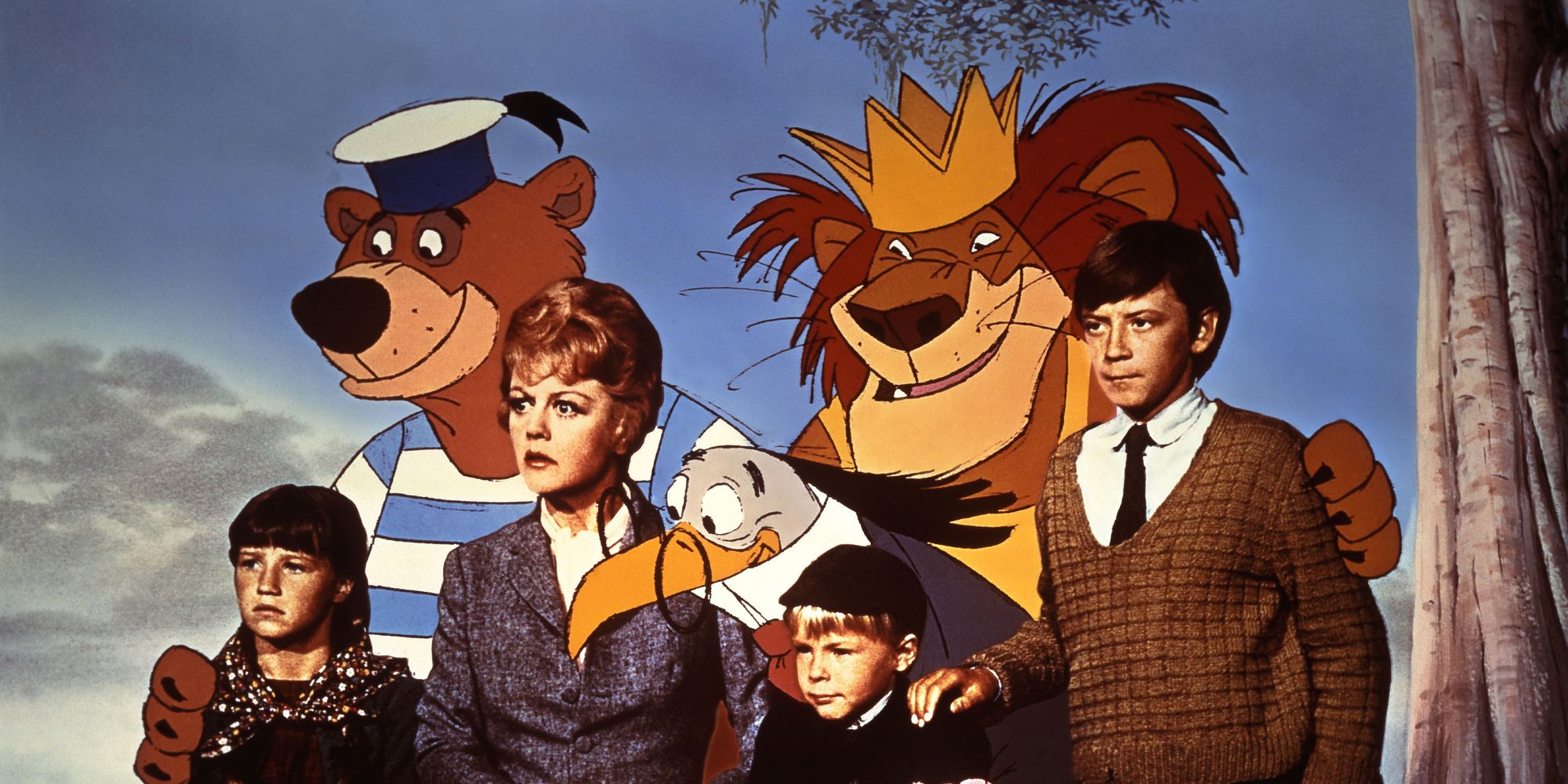 Viewed as a poor man's Mary Poppins (1964), Bedknobs and Broomsticks brought a similar tone of imaginative magic and adventure to cinemas. While there's only one sequence where the worlds of animation and real-life meet, it is by far the most memorable of the film and is astonishingly realized thanks to the performances from Angela Lansbury and David Tomlinson.
RELATED: Classic '60s & '70s Cartoons to Watch for a Throwback
Their duet as the main characters bob along the bottom of the beautiful briny sea remains as superb an animated sequence Disney has produced, while interactions between humans and the animated critters on the Island of Naboombu are exceptional. It is no surprise that the film won the Oscar for its special effects.
4
'Scott Pilgrim vs. the World' (2010)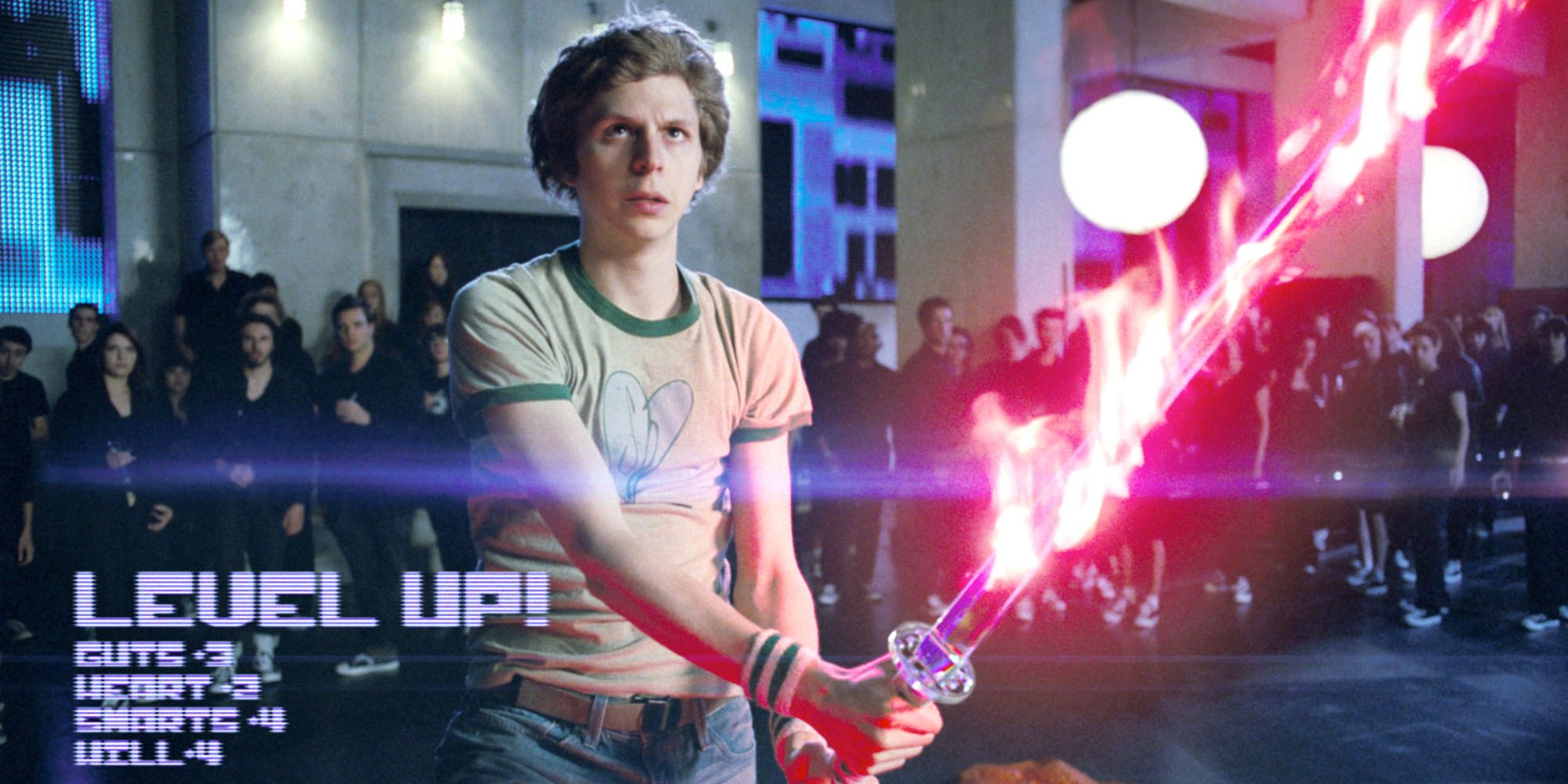 Few filmmakers have the exuberant visual flair and razor-sharp knack for physical comedy that English director Edgar Wright boasts in spades. His natural prowess was in overdrive in Scott Pilgrim vs. the World which saw the titular bass guitarist (Michael Cera) battle Ramona Flowers' (Mary Elizabeth Winstead) seven evil exes before being able to start a serious relationship with her.
As sincere a love letter to the unashamed joys of geekdom as you are ever likely to see, the animated quirks elevate the spectacle to exhilarating levels of wildness. Despite being a box office flop, the film garnered critical acclaim and has since amassed a dedicated fanbase to become a modern cult classic.
3
'Enchanted' (2007)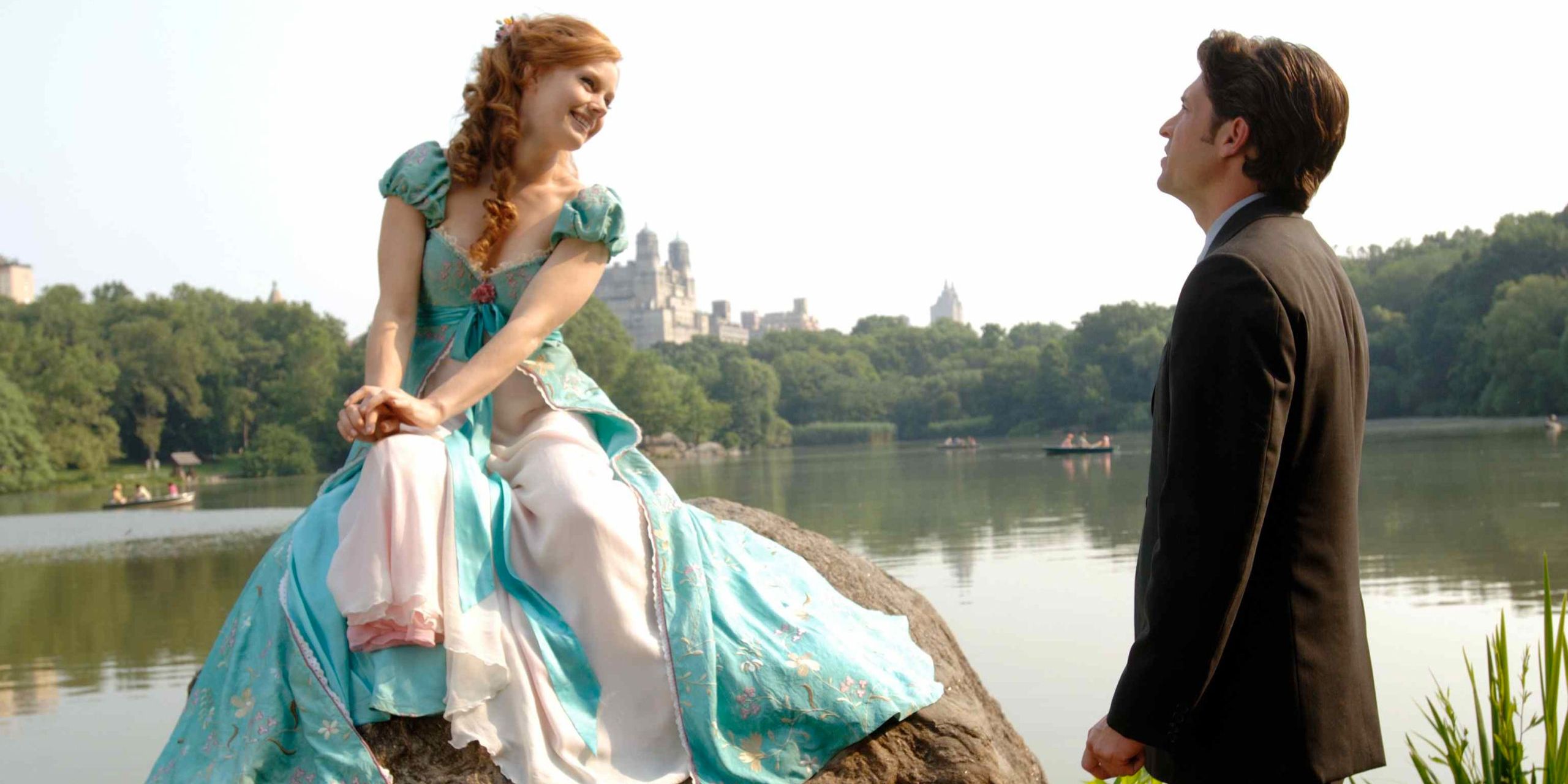 Enchanted blended live-action with animation to tell a modernized princess love story with tropes that simultaneously satirize and honor Disney's animated classics from decades past. Banished from her animated fantasy homeland as she prepares to be wed, Princess Giselle (Amy Adams) finds herself on the streets of modern-day New York where she falls in love with a cynical divorce attorney (Patrick Dempsey).
An undeterred idealist, even if a little naïve at the start, Giselle is the perfect princess to splash some much-needed magic around the real world and Adams is truly superb in the role. Accessible to children and adults alike, the inventiveness of the film makes it one of the best movies with live-action and animation.
2
'Mary Poppins' (1964)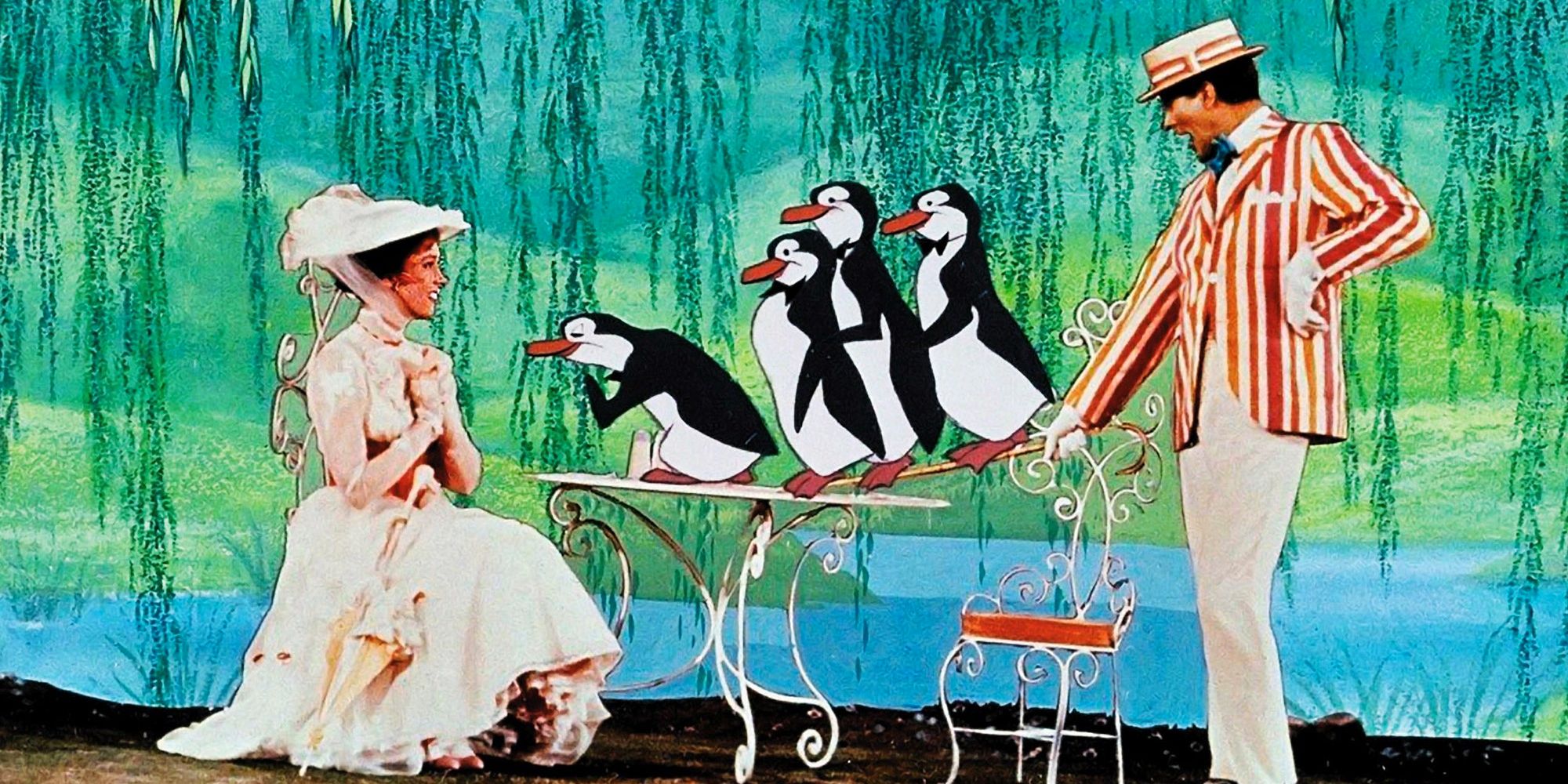 Disney is universally regarded as the master of film animation, and, despite its countless cartoon classics, it's the live-action/animation merging of 1964's Mary Poppins that is viewed by many as the studio's crowning achievement. With a flawless understanding of how to use animation to impact an audience, the film displays the innocent joy of the art form in all its wondrous glory.
RELATED: The Best Animated Movies of All Time, Ranked According to IMDb
Stars Julie Andrews and Dick Van Dyke engage with their drawn co-stars with class and enthusiasm which is instrumental in making the picture work as well as it does. The Disney film earned a whopping 13 Oscar nominations and took home five awards on its way to becoming one of Hollywood's most famous films and an immortal piece of true movie magic.
1
'Who Framed Roger Rabbit' (1988)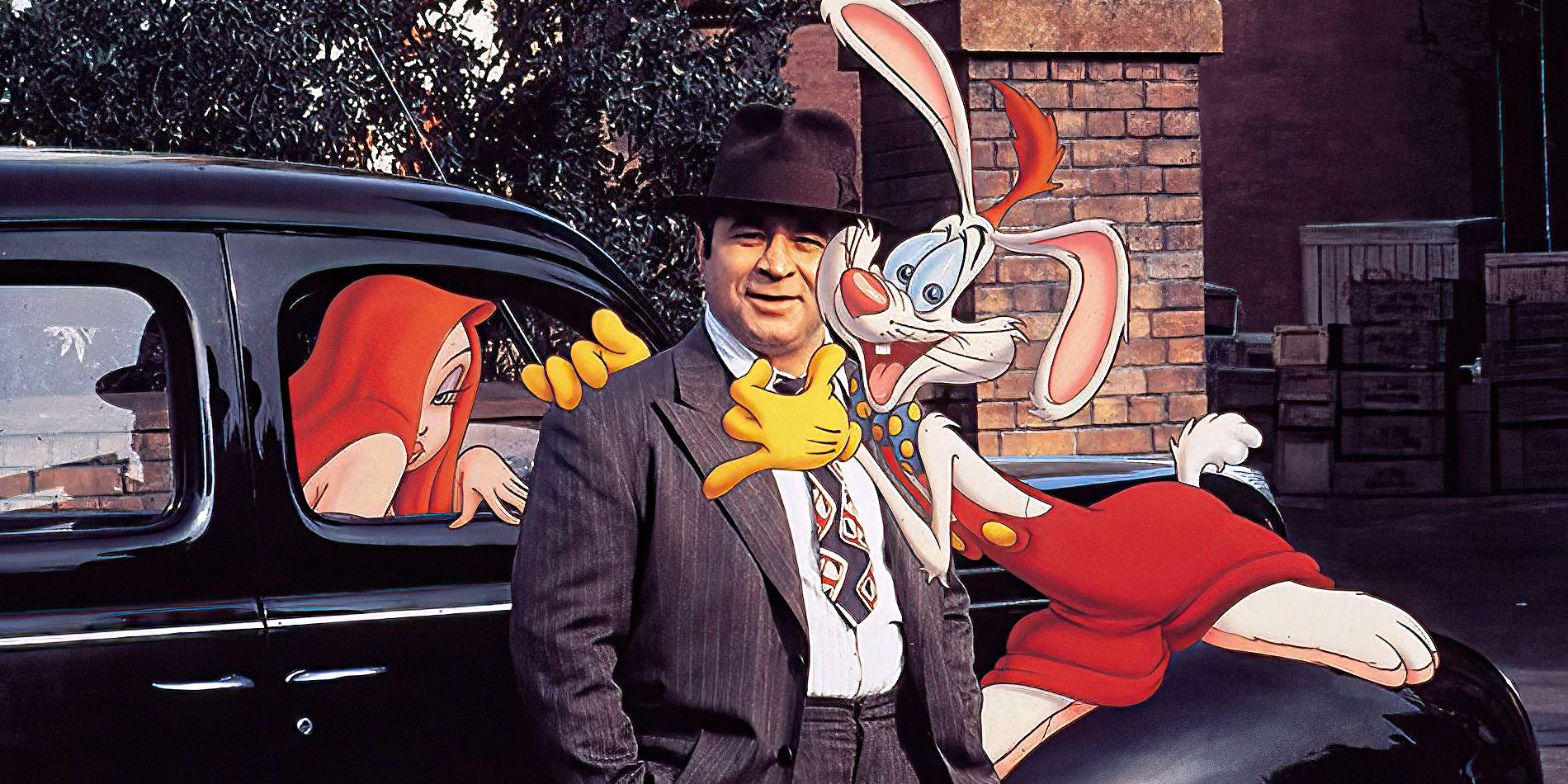 Not only is Who Framed Roger Rabbit the greatest live-action animation movie ever, but it's also one of the most iconic pictures produced to this day. A comedy-mystery that delightfully, and quite brilliantly, parodies film noir, it is a smart and loving ode to Hollywood's golden age, particularly the comedic genius of the old cartoons.
With movie star Roger Rabbit (voiced by Charles Fleischer) framed for murder, "toon"-hating private investigator Eddie Valiant (Bob Hoskins) stands as his last chance to prove his innocence. Single-handedly rejuvenating Disney, the film earned critical acclaim and box office success on its way to winning three Academy Awards.