The Big Picture
Denzel Washington's transition into action films was seen as a natural progression in his career, given his previous success as a dramatic actor.
Liam Neeson's move into action cinema felt like a desperate attempt to remain relevant after a series of misfires in his filmography.
Washington has maintained a balance between action and dramatic projects, while Neeson has primarily focused on action films, resulting in a lack of consistent quality in his filmography.
Although the action genre is traditionally associated with younger stars who are at the peak of their physicality, the most successful action films of the 21st century have been those that feature older heroes. Movie stars like Tom Cruise, Keanu Reeves, Charlize Theron, and Harrison Ford have dominated the action genre, despite being slightly past their prime. Two stars who have dominated action cinema this century are Denzel Washington and Liam Neeson, and their career arcs are very similar. Both actors first established themselves in the late 1980s as sensitive, bold dramatic actors, and earned a series of accolades for their success. It was surprising to see someone like Washington, who is more closely associated with more grounded stories, take on an epic action film at a late stage in his career when he starred in 2004's Man on Fire; likewise, Neeson caught viewers by surprise when he popped up as an aging hero in 2008's Taken. Despite following similar trajectories, Washington has consistently shown better judgment than Neeson in choosing his action roles.
Denzel Washington Still Makes Dramas, While Liam Neeson Relies on Action Films
Washington was better suited to venture into action films because he had already peaked in his abilities as a dramatic star. Washington already had two Academy Award wins under his belt thanks to Glory and Training Day, and his performance as the titular civil rights icon in Spike Lee's 1992 masterpiece Malcolm X had been hailed as one of the greatest performances of all-time. Seeing him try out the action genre felt like Washington was simply trying his hand at something that he hadn't done before. Man on Fire had a level of prestige to it; it felt like a big deal that such a seasoned dramatic actor was taking a chance on a wild Tony Scott revenge thriller.
Comparatively, Neeson's transition into action cinema felt like a last ditch attempt to remain relevant. Although he had starred in a series of strong dramatic films like Kinsey, Breakfast on Pluto, Batman Begins, and Kingdom of Heaven in the early 21st century, Neeson's filmography at the time of Taken's initial release was dominated by unmemorable supporting performances in franchise films. Taken was Neeson's first true success after a series of misfires, and his complete transition into making Taken sequels and ripoffs in its aftermath felt like a move of desperation to salvage his career.
Washington has also not retired the dramatic chops that made him so well known in the first place. He hasn't limited himself to action cinema in the wake of Man on Fire's success; Washington has still been delivering incredible dramatic projects like American Gangster, Flight, Fences, Roman J. Israel, Esq., and The Tragedy of Macbeth in recent years. Comparatively, Neeson has almost completely abandoned anything that isn't either a direct continuation or at least inspired by Taken. He'll occasionally pop up for supporting roles in ensemble pieces like Widows and The Ballad of Buster Scruggs, but the majority of Neeson's recent filmography has been action-centric.
RELATED: With 'The Equalizer' Trilogy, Denzel Washington Became Our Most Underrated Action Hero
The Quality of Liam Neeson's Films Is Not Consistent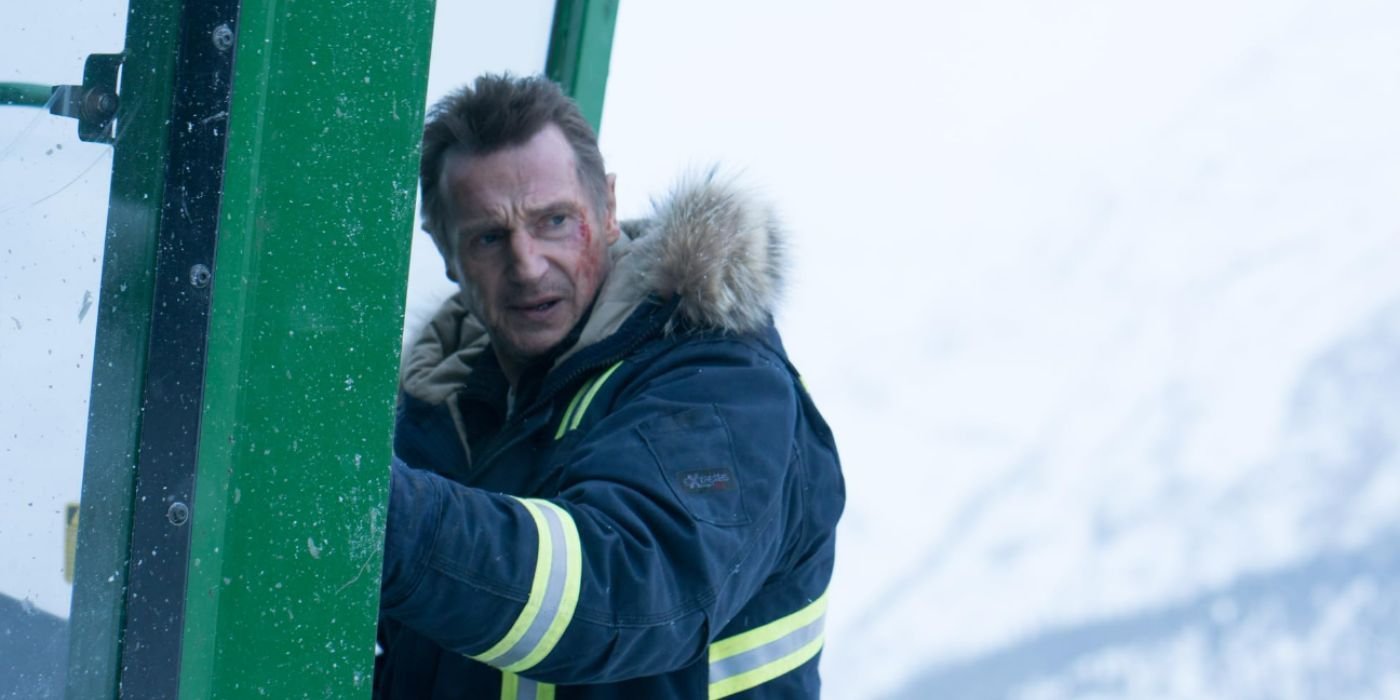 Washington hasn't appeared in nearly as many action films as Neeson has, but that's because he's simply been more picky. While not every action film that he's done has been as great as Man on Fire or Inside Man, Washington affords himself the opportunity to try something new with each role. He was able to mentor a younger star when he appeared in Tony Scott's Unstoppable alongside Chris Pine, and it felt like a transitional moment of one great action star passing the baton to a new generation. The Magnificent Seven and The Taking of Pelham 123 aren't particularly memorable remakes, but they showed that Washington was challenging himself by taking on roles that other actors had already made iconic. Even the largely forgettable 2 Guns allowed Washington the chance to show his comedic side for the first time in decades.
Comparatively, Neeson's action films have been largely indistinguishable. He gives almost identical performances in films like Memory, Blacklight, The Marksman, Honest Thief, and Cold Pursuit, and the films themselves aren't different enough for that to even matter. Neeson has diluted the appeal of his star power by constantly appearing in such forgettable projects, and the decisions he's made in between them have been borderline disastrous. While Washington has a few misfires like The Little Things on his resume, he's never made anything quite as critically panned as A Million Ways To Die In The West, Men in Black: International, of Daddy's Home 2. Viewers can expect that if they show up to see Washington, they can at least expect a consistent level of quality.
Denzel Washington Works With Great Directors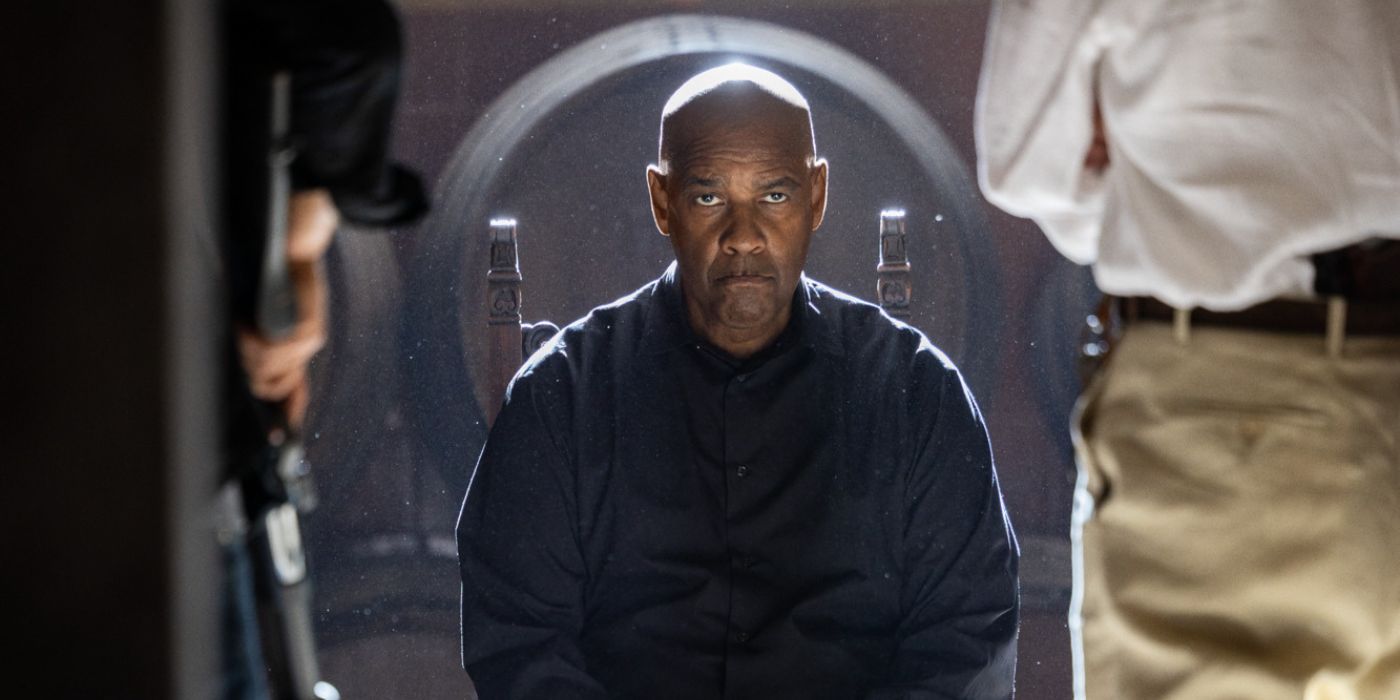 Both Washington and Neeson have worked with established directors over a series of films. However, Washington's collaborators have been largely auteur filmmakers who have a very distinguished style throughout all of their projects. Deja Vu may not be one of Scott's best, but he still makes decisions within the film that feel exclusive to his work. In the wake of Scott's passing, Washington has done several action films with his Training Day director Antoine Fuqua. While Fuqua and Washington have made a few duds together, even a film as bland as The Magnificent Seven incorporates the type of political commentary and realism that Fuqua is known for. Neeson's frequent collaborators simply haven't challenged him enough. He and director Jaume Collet-Serra have worked together on Unknown, Non-Stop, Run All Night, and The Commuter, all of which have similar "ordinary man caught in extreme circumstances" style premises.
The differences between them couldn't be more evident in 2023. Neeson's latest action film Retribution seemingly disappeared without a trace after bombing at the box office, but Washington's latest action thriller The Equalizer 3 has already benefited from strong word-of-mouth and positive reviews from critics. Neeson chooses quantity where Washington chooses quality, and audiences are beginning to pick up on it. While the majority of Neeson's action roles have been forgotten already, Washington's transition into action cinema feels like just another great achievement to put on his resume. He has earned the action legacy that Neeson so desperately wants.