Originally created by Shonda Rhimes (Bridgerton), Grey's Anatomy is one of the longest-running television shows to date with an enormous 19 seasons in its rearview mirror. With a plethora of wonderful episodes throughout the show's 18-year run, it is no surprise that Grey's Anatomy's huge fan base has not wavered and still stands strong with a show that has seen a whole host of changes. It is this change that's helped keep Grey's Anatomy relevant to the viewing habits of millions. With the show's popularity still holding strong, the series doesn't look like it'll be stopping anytime soon, even with the departure of protagonist Meredith Grey (Ellen Pompeo). It came as no surprise when fans learned of the show's renewal for its 20th season back in March 2023. With that in mind, and with plenty of big changes happening ahead of the upcoming milestone season, here is everything we know about Grey's Anatomy Season 20 so far.
When Is 'Grey's Anatomy' Season 20 Coming Out?
For the past 18 years, Grey's Anatomy has held the extraordinary record of releasing a new season of the show at least once a year. Fans have had their fix as regularly as clockwork, with expectation initially, and understandably, that Season 20 would be no different. Alas, as the SAG-AFTRA and WGA strikes continue, even the immovable Grey's Anatomy will have to take a break. With the traditional Fall release window now not possible, this will be the longest gap between seasons in the show's illustrious history. Because of this, we do not have a definite release date for Grey's Anatomy Season 20, with speculation suggesting we may not see the milestone season until at least Spring 2024 at the earliest. To be completely up-to-date with any and all Grey's Anatomy news, including the announcement of the pending release date, keep an eye on this space.
Where Can You Watch Grey's Anatomy Season 20?
It will come as no surprise for fans to learn that Season 20 will be premiering on ABC, with catch-up available on ABC.com and the ABC app the following day and streaming release on Hulu. The show is also available for streaming in its entirety on Netflix, so you can catch up or rewatch all 19 seasons before the big one arrives.
Is There a Trailer for 'Grey's Anatomy' Season 20?
Obviously, with the significant wait ahead of us, a trailer for Season 20 won't be out for a while. But fans can keep their fingers crossed that some sort of promotional material may arrive before too long. Stay tuned for more, and in the meantime, check out this promo for Grey's Anatomy Season 19.
What Will 'Grey's Anatomy' Season 20 Be About?
Although there is not yet an official synopsis for Season 20, given the cataclysmic finale of Season 19, there are plenty of unresolved plot threads that will have to be addressed in Season 20, giving fans a fair expectation of what may be to come. In the two-hour special event that was the Season 19 finale, fans were left gripped by characters returning, potential deaths, and even a broken wedding for good measure. Because of this, Season 20 will have to give answers to the likes of Teddy's toothache-induced collapse, the potential firing of the new interns, and the fallout of Simone and Trey's wedding. On top of this, and in true Grey's Anatomy fashion, Season 19 saw the dawn of new relationships with the likes of Link and Jo and potentially even Simone and Lucas, with the rollercoaster ride any Grey's relationship follows sure to play out in the upcoming season.
Related:'Grey's Anatomy' Season 20 Needs to Kill Off Teddy
Who's In the 'Grey's Anatomy' Season 20 Cast?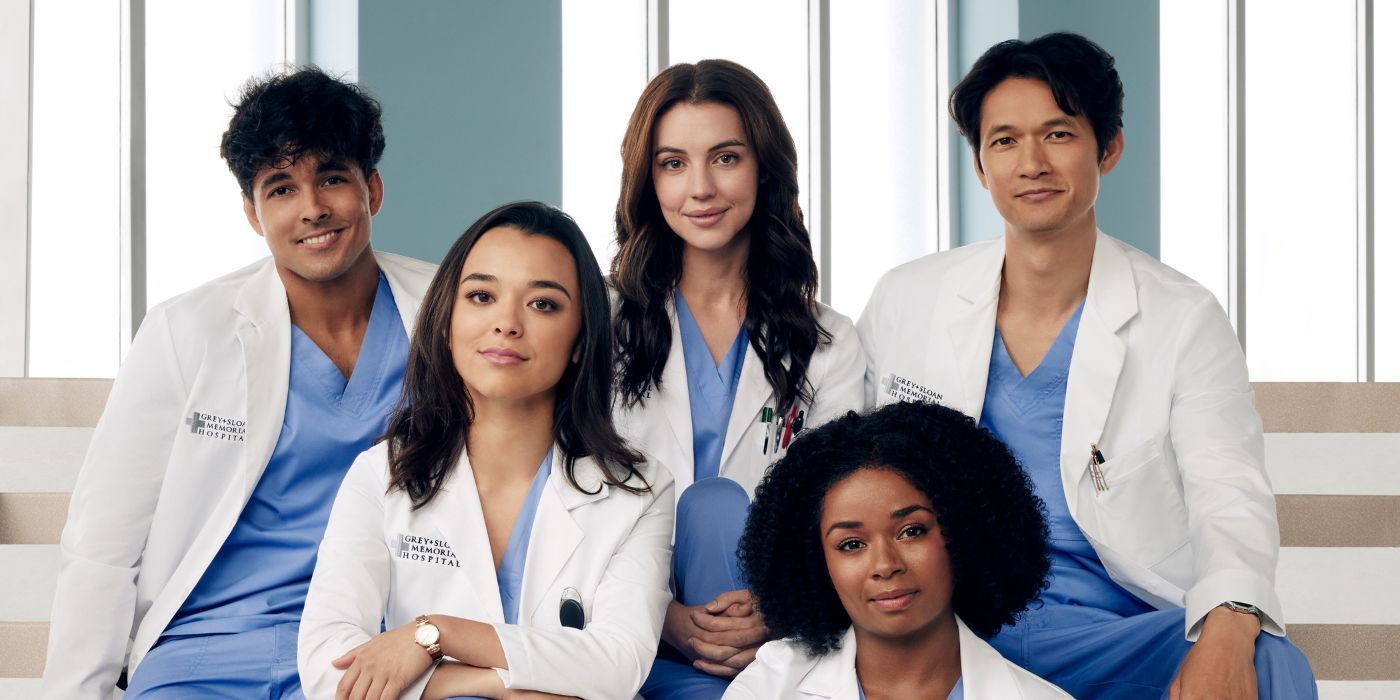 From adorable relationships to devastating departures, the success of Grey's Anatomy owes an enormous amount to its incredible and ever-changing cast. From the first set of Seattle Grace Hospital interns back in 2005 to the most recent batch of fresh faces, fans of the show have been lucky enough to see some amazingly talented actors walk through those hospital doors. With that in mind, there is always plenty of speculation surrounding just who might turn up in the next season and, with the upcoming 20th-season celebrations, expectations may be higher than ever. Although we do not have a full cast list available, some names have already been confirmed to return. This includes series mainstays James Pickens Jr. (42) as Richard Webber, Chandra Wilson (Philadelphia) as Miranda Bailey, Kevin McKidd (Trainspotting) as Owen Hunt, Kim Raver (24) as Teddy Altman, Camilla Luddington (Tomb Raider) as Jo Wilson, and Caterina Scorsone (Alice) as Amelia Shepherd. The new cast members introduced in Season 19 are also expected to return, including Harry Shum Jr. (Glee) as Benson Kwan, Adelaide Kane (The Purge) as Jules Millin, Alexis Floyd (Inventing Anna) as Simone Griffith, Niko Terho (The Thing About Harry) as Lucas Adams, and Midori Francis (Dash & Lily) as Mika Yasuda.
Of course, the greatest speculation surrounds the possible return of Meredith Grey (Ellen Pompeo), who officially bowed out during the Season 19 episode "I'll Follow the Sun". However, her return in the Season 19 finale, plus the actor herself hinting that a return might not be off the cards, does suggest that an appearance in the upcoming season might happen. What would a 20th-anniversary celebration of Grey's Anatomy be without the show's namesake appearing at least once?
Related:The 10 Best Queer Characters in 'Grey's Anatomy', Ranked
Who Is Making 'Grey's Anatomy' Season 20?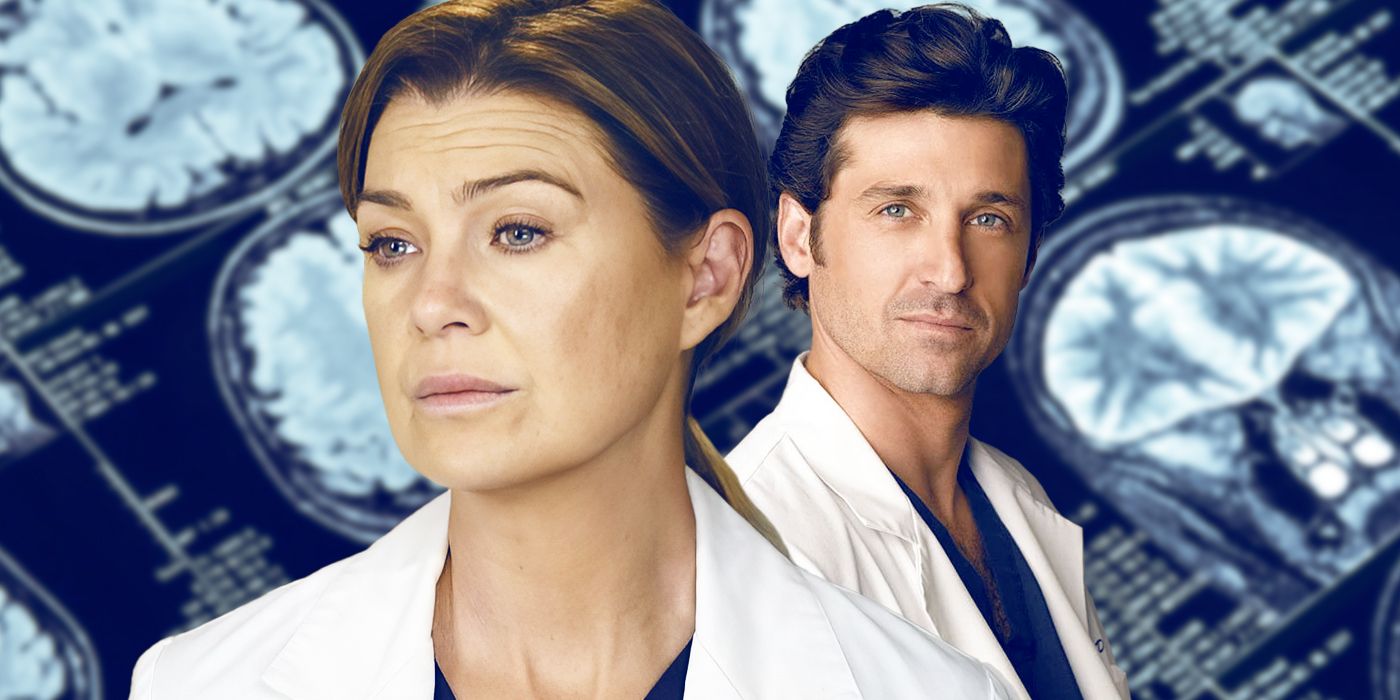 It is not just on-screen changes that will create ripples throughout the Grey's Anatomy fandom, with longtime show-runner Krista Vernoff (Station 19) bowing out at the end of Season 19. Her replacement will be Meg Marinis who has worked in many roles on the show before including in research, editing, and writing capacities, with both her and Vernoff teaming up to pen the Season 19 finale. This change marks the dawning of a new era of Grey's Anatomy, one without both Krista Vernoff and Ellen Pompeo.
Is Season 20 the End of 'Grey's Anatomy'?
Although it may seem like a nice round number to end on, especially considering the many huge departures heading into Season 20, luckily for fans the show's creator Shonda Rhimes has already hinted that there are no plans to stop making Grey's Anatomy anytime soon. With that in mind, fans can relax and enjoy their next dose of Grey's in the hope that there may just be another 20 seasons to come.