Despite being one of the most popular and successful adult animated shows ever made Rick and Morty is going through a significant period of restructuring ahead of its upcoming seventh season. The source of this creative upheaval is the departure of former series creator and star Justin Roiland, who Adult Swim fired in early 2023 following concerning allegations of domestic abuse. While the charges against Roiland were ultimately dropped, the controversy led to several additional allegations that cast a further shadow over the once-promising star's legacy in the court of public opinion.
Just one day after being fired by Adult Swim, Roiland was let go by Hulu, thus no longer involving him with his other projects of Solar Opposites and Koala Man. As seen in the first trailer for Solar Opposites Season 4, we've already begun to see how different creative teams are trying to move past Roiland's involvement, with Roiland's lead role of Corvo now being recast with Dan Stevens (as well as the show's characters poking fun at the change in voices). A similar situation will likely occur in Rick and Morty Season 7, with at least one new actor being needed to voice Rick and Morty.
RELATED: This Is Why 'Rick and Morty' Hasn't Gone Evil Again
Being the co-creator and star of the show, it's hard to deny that Justin Roiland was a major component of Rick and Morty's success. However, in their statement following Roiland's firing, Adult Swim made it explicitly clear that Roiland's firing did not mean the end of the beloved show, stating, "Rick and Morty will continue. The talented and dedicated crew are hard at work on Season 7″. To learn more about the upcoming season's new cast, episode count, plot, and more, here is everything we know so far about Rick and Morty Season 7.
Editor's Note: This article was updated on September 5.
Release Date

2013-12-02

Cast

Chris Parnell, Spencer Grammer, Sarah Chalke, Justin Roiland, Dan Harmon

Main Genre

Animation

Genres

Animation, Comedy, Sci-Fi

Rating

TV-14

Seasons

6

Studio

Cartoon Network
When is 'Rick and Morty' Season 7 Coming Out?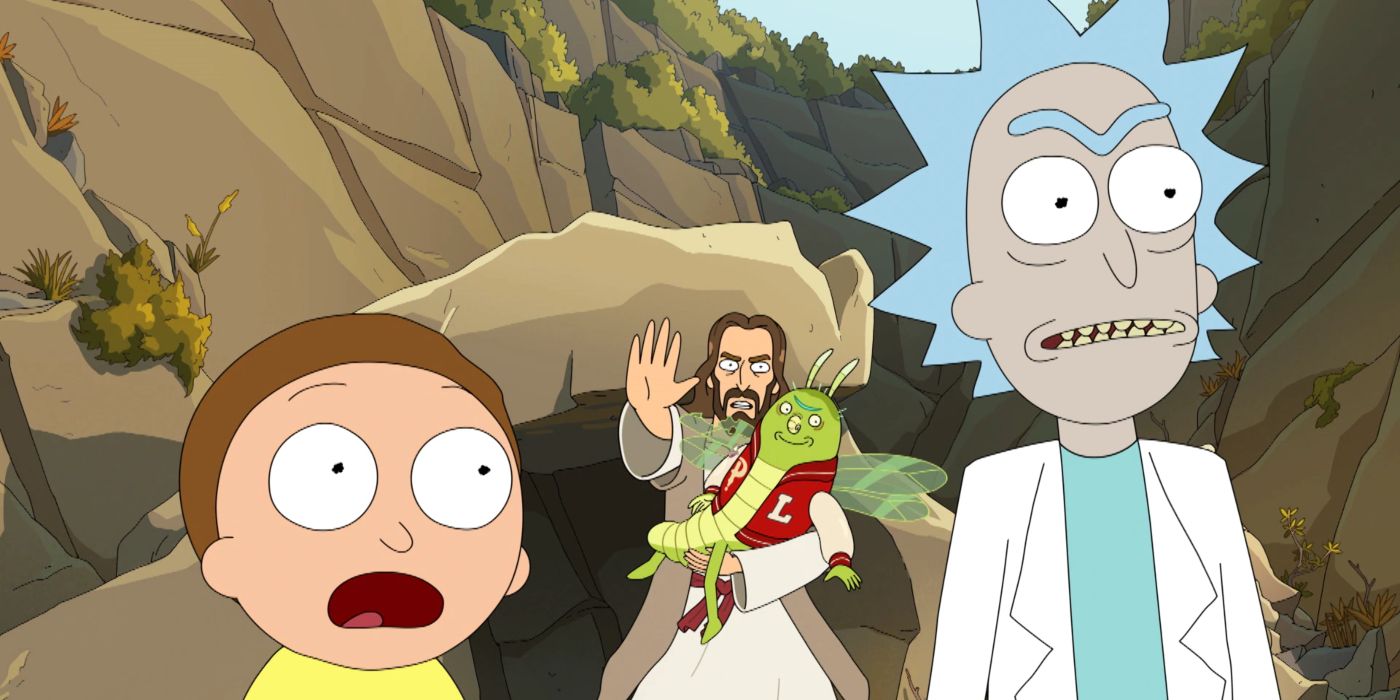 Rick and Morty returns to Adult Swim on October 15. The series will air weekly at 11:00 am EST.
Where Can You Watch 'Rick and Morty' Season 7?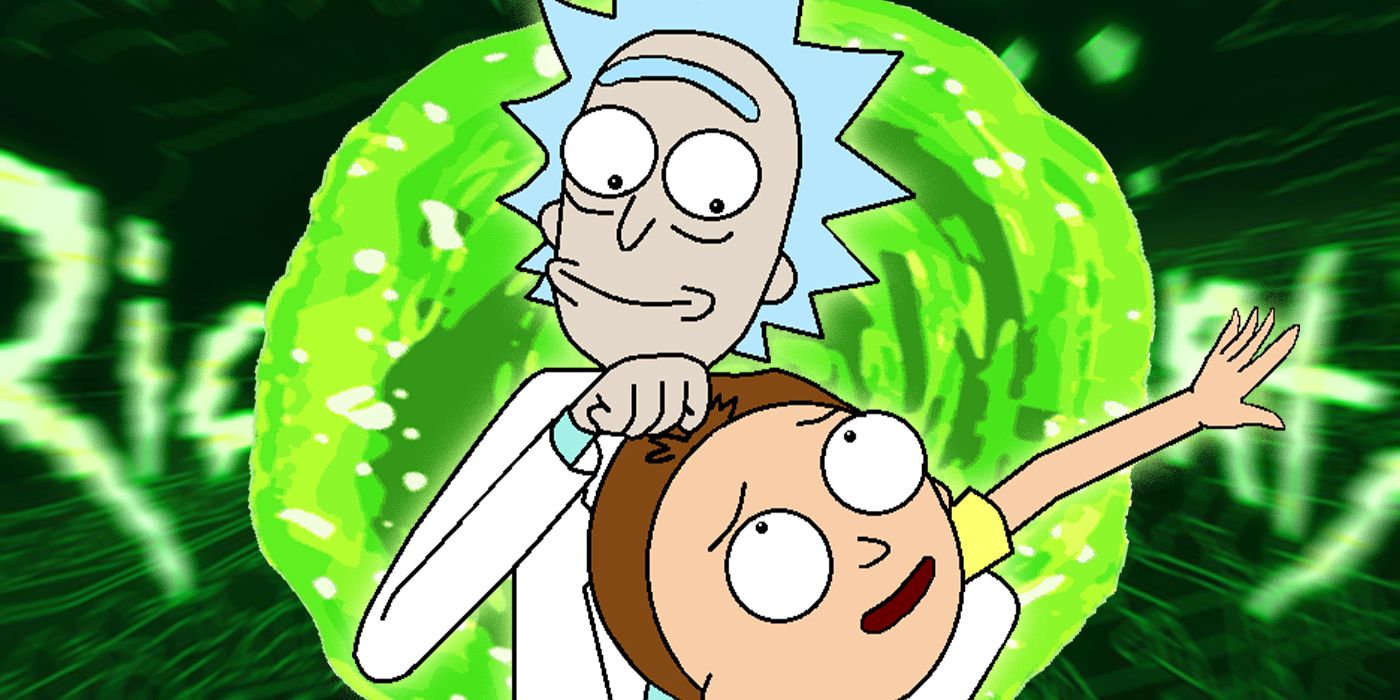 Adult Swim has committed to honoring the 70-episode order that was made before Roiland's firing. The upcoming season will follow the tradition of previous seasons and will be approximately ten episodes long. Season 7 of Rick and Morty is also expected to come to Max and Hulu sometime after the season concludes on Adult Swim, since that's where the previous six seasons are available for streaming. Here's the link to watch the show on Max:
Is There A Trailer for 'Rick and Morty' Season 7?
While we don't have a new trailer for the series thus far, Adult Swim did release a recap showcasing Rick Prime. While it's mostly filled with flashbacks, we get a glimpse of the future with Rick and Morty having slightly different voices due to Roiland leaving the show. As of now, we still don't know who has replaced Roiland. Now, while it isn't a trailer, we did get a new video revealing the Rick and Morty Season 7 episode titles on August 31, which you can see right here:
Related:The 10 Best 'Rick and Morty' Episodes, Ranked by IMDb
Who Stars in 'Rick and Morty' Season 7?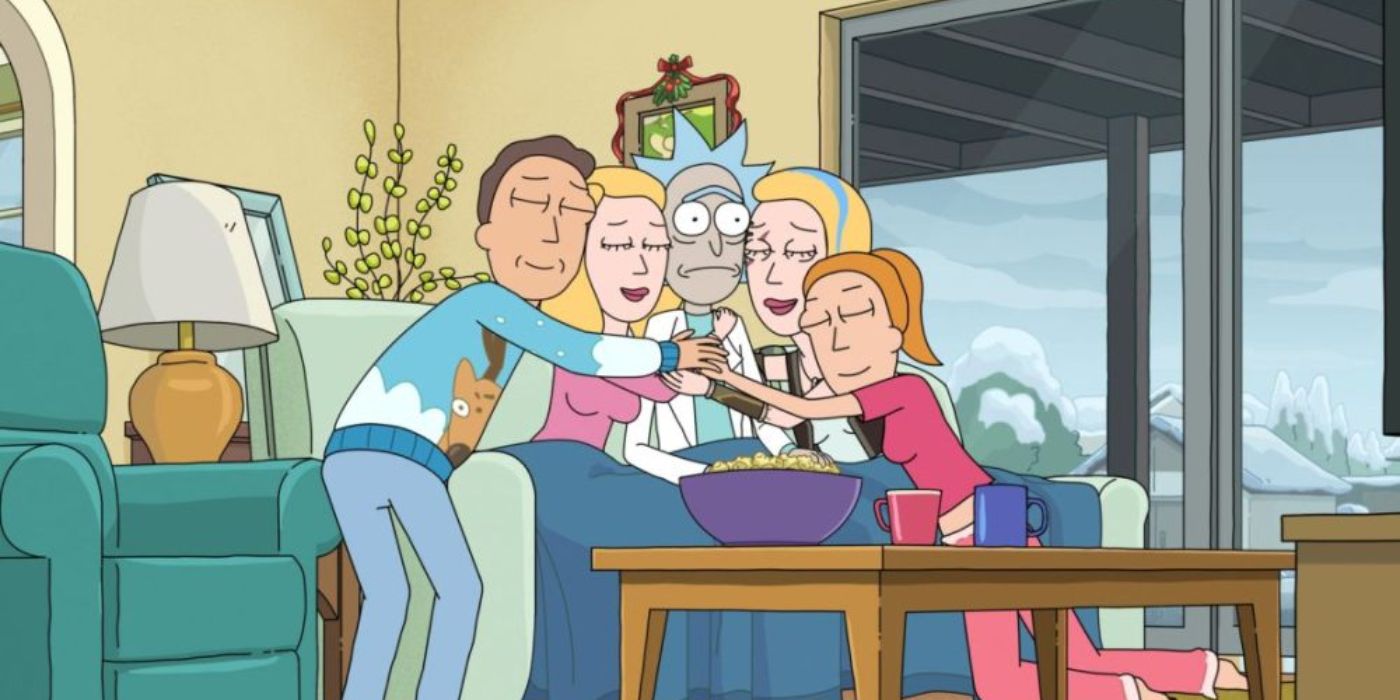 The biggest question that still remains for Rick and Morty Season 7 is who will be replacing Justin Roiland as Rick and Morty. In addition to writing and co-creating the show, Roiland voiced the two title characters, the dozens of variants of those two characters, and several other minor background characters, such as the prolific Mr. Poopy Butt Hole. There are a few ways that the roles can be recast, either through casting a new voice actor to play both characters or hiring two separate actors to voice the two title characters.
However, the rest of the main supporting cast is expected to return for the upcoming seventh season. Namely, this includes the other members of the Smith family, such as Chris Parnell (Saturday Night Live) as Jerry Smith, Spencer Grammer (As the World Turns) as Summer Smith, and Sarah Chalke (Scrubs) as Beth Smith and Space Beth Smith. We could also possibly see other recurring actors and side characters make an appearance, such as Kari Wahlgren (Teen Titans: The Judas Contract) as Jessica, Brandon Johnson (NTSF:SD:SUV) as Mr. Goldenfold, and Keith David (Gargoyles) as the President.
Rick and Morty is also no stranger to featuring celebrity guest stars in its sci-fi comedy adventures, and there will likely be more than a few familiar voices in Season 7.
What is 'Rick and Morty' Season 7 About?
Season 7 of Rick and Morty may be shrouded in mystery, but the finale of Rick and Morty Season 6 gave fans a pretty good idea of the upcoming season's overarching story, and it's a plot point that was introduced a long time ago.
Rick and Morty Season 3 saw Rick taking an intergalactic government agent (Nathan Fillion) on a trip through Rick's memories. After getting some of the infamous Szechuan Sauce, Rick shows the agent that his universe's version of his wife and daughter were killed by another Rick known as Rick Prime. Rick later reveals to the agent that he simply made up the backstory to buy himself some time, but the finale of Season 5 revealed that Rick may have been telling the truth.
When Rick shows Morty his "crybaby backstory," we see that Rick Prime is an authentic Rick, and he really did kill Rick's wife and daughter. Since then, Rick has spent most of his life trying to find Rick Prime and exact revenge on the variant who slaughtered his family. Though Rick found a new family in Morty and the Smiths, he still can't get over his desire to find Rick Prime, and he tells Morty in the Season 6 finale that he is going to spend all of Season 7 hunting him down.
Who is Making 'Rick and Morty' Season 7?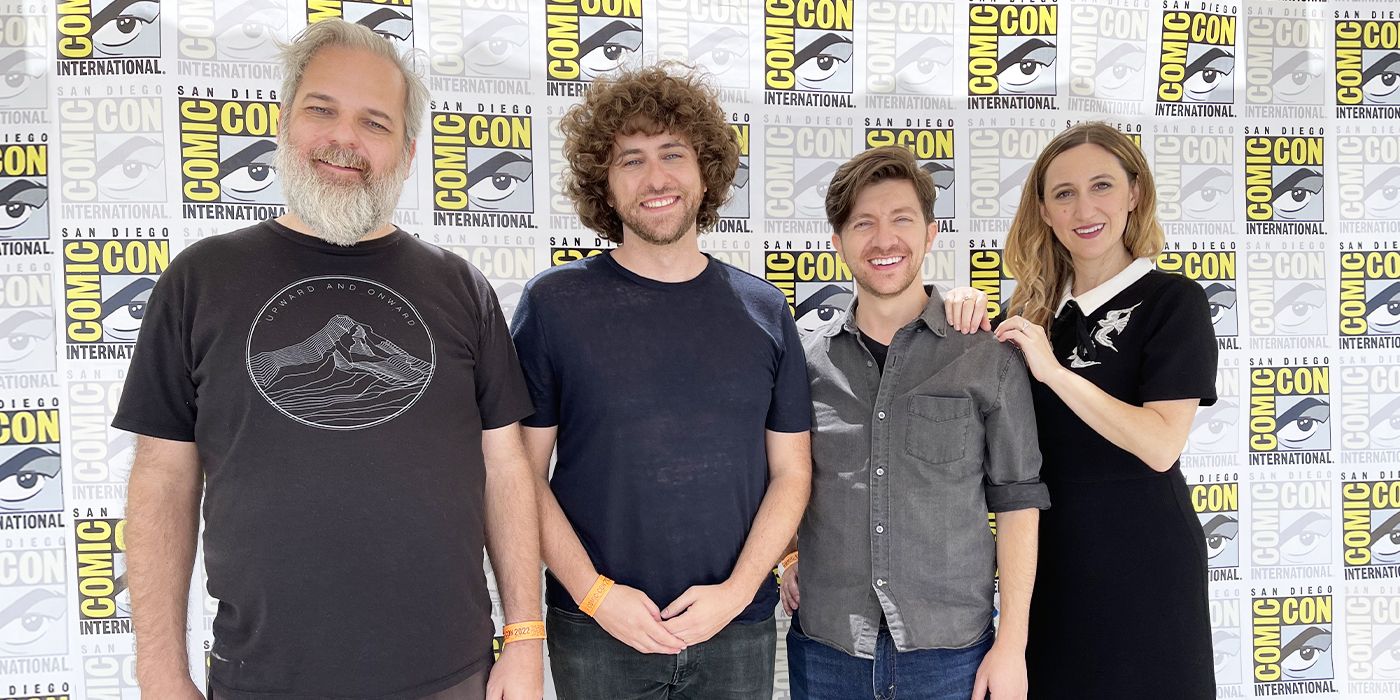 With Roiland out, show running, writing, and producing duties presumably fall onto co-creator Dan Harmon. Harmon has proven to be a more than competent series creator with and without Roiland, also being instrumental for other hit shows like Community.
Are Any Other 'Rick and Morty' Projects in Development?
Following HBO Max's rebranding into Max, it was announced that the first Rick and Morty spin-off is in development as a Max exclusive, Rick and Morty: The Anime. It's the first of what could be many spin-offs for the hit show and certainly opens the doors to a whole multiverse of possibilities should the spin-off be a success.