Have you ever heard of "cakebarring"? Otherwise, known as baking a cake, bringing it to a bar, and hoping it will help you get a date? Well, that's a strangely true story that is getting loosely adapted for Amazon Prime Video's new original dramedy, Sitting in Bars With Cake.
Inspired by true events and loosely based on the unique story-driven cookbook by author Audrey Shulman, Sitting in Bars With Cake tells the story of two young women who have been best friends since the second grade. One is an ambitious, business-savvy extrovert, while the other is a shy, talented baker. The roots of a wholly unique social experiment are born when they come up with the idea to bring a new cake to fifty different bars. Things are going well for a while until things turn dark when one of the two friends falls ill with a dangerous illness.
Now Prime Video subscribers and fans of the original book will have to wait and see if this story of friendship will end in triumph or tragedy. To learn more about Amazon Studio's dramatic comedy, and its cast, trailer, release date, and more, here is everything we know so far about Sitting in Bars With Cake.
RELATED: The Best Movies on Amazon Prime Video Right Now
When Does 'Sitting in Bars With Cake' Come Out?
Amazon Studios invites you to bring a pastry to your local pub when Sitting in Bars With Cake premieres on Friday, September 8, 2023.
When Can You Watch 'Sitting in Bars With Cake'?
Sitting in Bars With Cake will be premiering as an exclusive on Amazon Prime Video, meaning a subscription to Amazon Prime will be required to watch the film.
Prime Video has had a great year for original films so far, starting with Ben Affleck's Nike biopic Air already getting some early awards buzz for its compelling story and fantastic performances. Recently Prime Video also became the home of the hit LGBTQ+ romantic comedy Red, White & Royal Blue, which has generated a ton of positive buzz for the streamer. No plans for a theatrical release of Sitting in Bars With Cake have been announced, so it looks like the film will be exclusive to the streaming service. You can click the button below to go to the film's landing page on Prime Video.
Does 'Sitting in Bars With Cake' Have a Trailer?
The first trailer for Sitting in Bars With Cake was released by Amazon on August 8, introducing the sometimes funny and sometimes sad story of two best friends in Los Angeles. We quickly meet Jane (Yara Shahidi) – a quiet soul looking for love who also has an incredible talent for baking marvelous cakes. We also meet Corinne (Odessa A'zion), who is much more open than her best friend and trying to climb the business ladder of her company. The two get the wild idea to bring a cake to fifty different bars in the hope of making friends and forming relationships, but that dream is threatened when Corinne falls ill with an unfortunate sickness. Despite a grim diagnosis that requires immense rest and medication, Corinne still wants to embark on the cakebarring adventure with her best friend, with Jane also doubling as Corinne's caretaker.
Who Stars in 'Sitting in Bars With Cake'?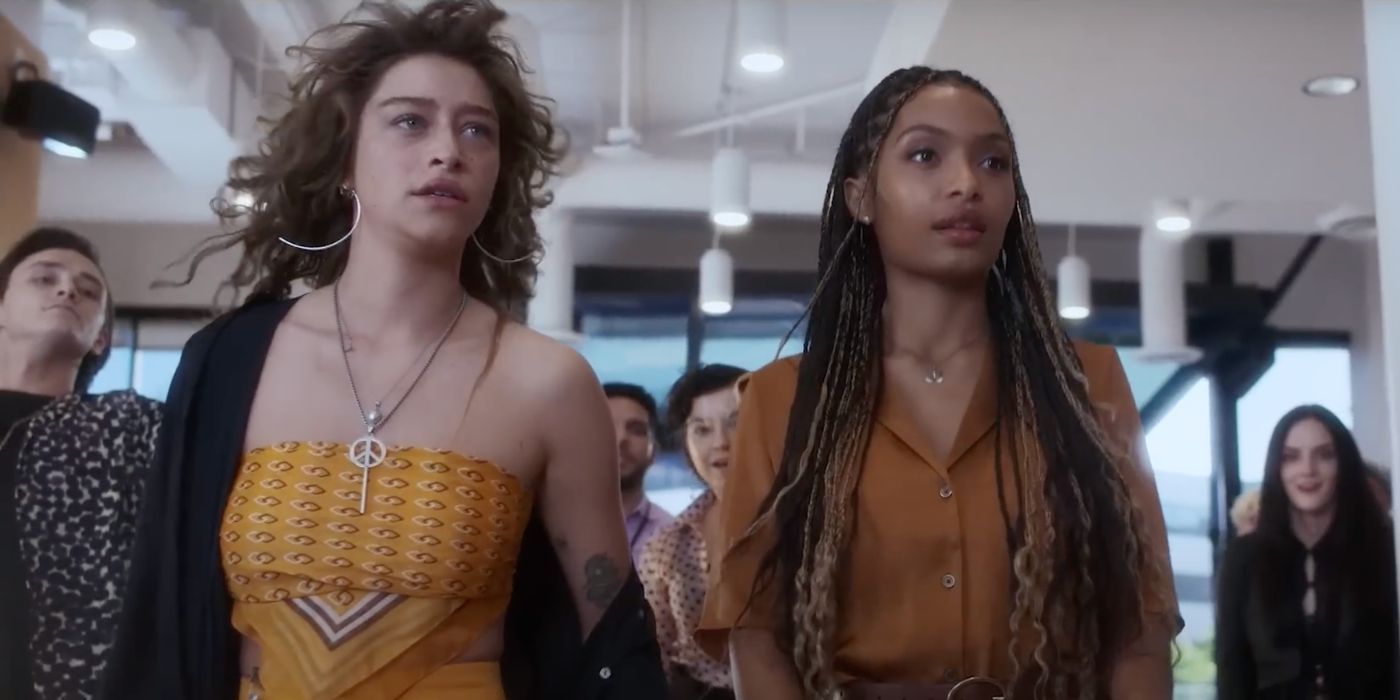 Leading the cast of Sitting in Bars With Cake is Yara Shahidi as Zoey Johnson in Black-ish and Grown-ish. She's joined in the co-lead role by Odessa A'zion as Corinne, who made a strong first impression as the final girl Riley in Hulu's pleasantly and surprisingly strong Hellraiser remake. Hocus Pocus star Bette Midler and The Conjuring star Ron Livingston also join Shahidi and Azion.
The rest of the cast includes Martha Kelly (The Great North), Maia Mitchell (No Way Out), Charlie Morgan Patton (80 for Brady), Simone Recasner (The Big Leap), Rish Shah (Ms. Marvel), Aaron Dominguez (Only Murders in the Building), Will Ropp (The Way Back), Adina Porter (American Horror Story), and Navid Negahban (Aladdin).
What Is 'Sitting in Bars With Cake' About?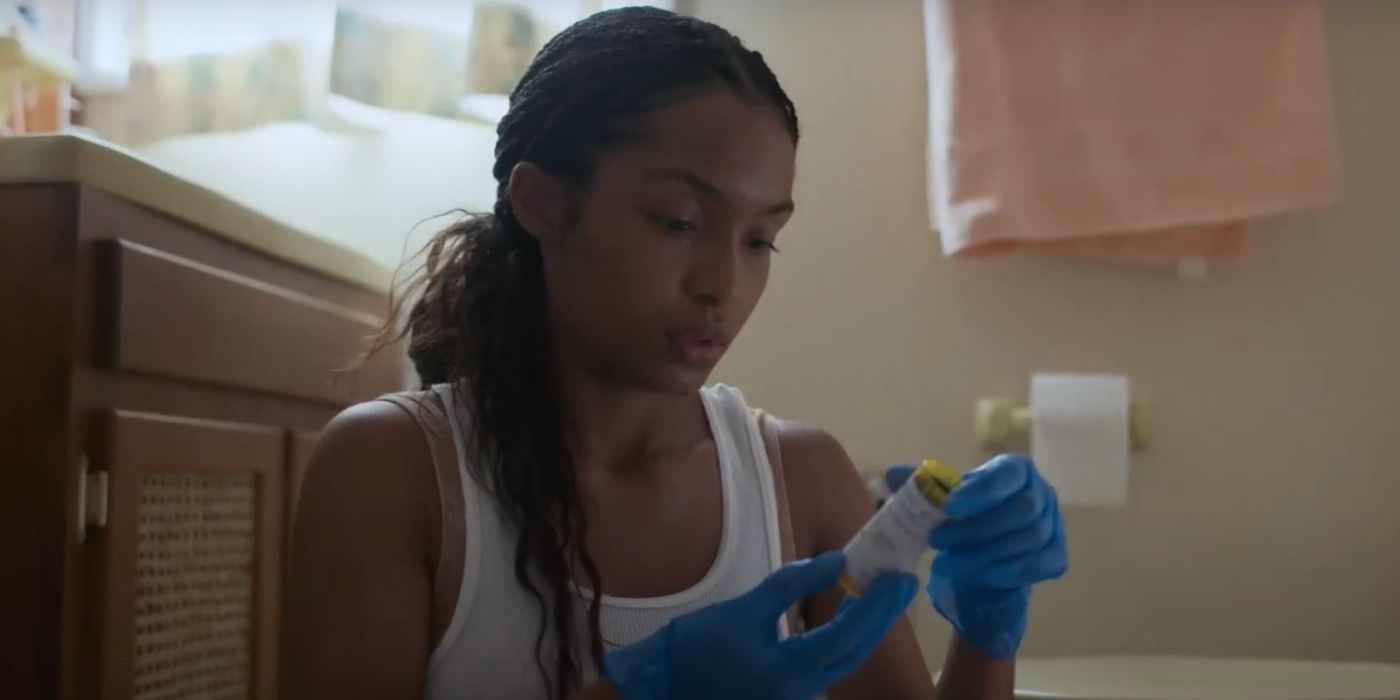 The official plot synopsis for Sitting in Bars With Cake, via Amazon, reads as follows:
"Inspired by true events, Sitting in Bars With Cake follows best friends Jane (Yara Shahidi) and Corinne (Odessa A'zion) navigating life in Los Angeles in their twenties. Corinne, the ultimate extrovert, convinces her shy-but-extremely-talented home baker best friend Jane to commit to a year of baking cakes and bringing them to bars, with the goal of meeting people and developing confidence–also known as "cakebarring." During their year of "cakebarring," Corinne receives a life-altering diagnosis, and the pair face a challenge unlike anything they've experienced before. Sitting in Bars With Cake isn't only a madcap joyride through some of L.A.'s most colorful watering holes, it's a moving celebration of female friendship, forging identity, and finding joy in the most unexpected places."
Related:Yara Shahidi Talks Feeling "Punked" on Set of 'Peter Pan & Wendy'
Who Is Making 'Sitting in Bars With Cake'?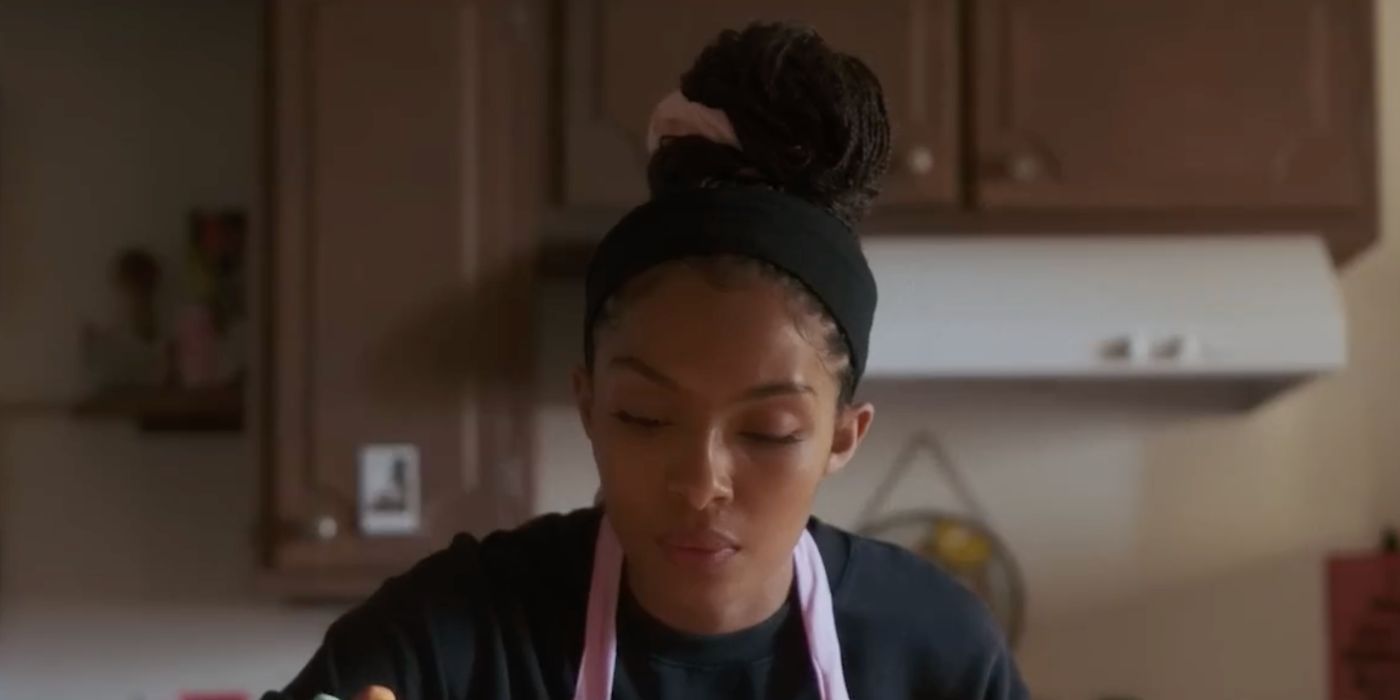 Directing Sitting in Bars With Cake is Trish Sie, who previously helmed Step Up All In, Pitch Perfect 3, and The Sleepover. The film will likely be incredibly close to the vision of the book it's based on, especially since the writer of the film is none other than the book's original author, Audrey Shulman. This isn't Shulman's first rodeo when it comes to screenwriting though, as she also has written for Love, Inheritance and Lunch, The 27-Hour Day, and Every Time a Bell Rings.
The rest of the crew consists of composer Jeff Cardoni (White House Plumbers), cinematographer Matthew Clark (Set It Up), editor Lauren Connelly (Gaslit), production designer Tracy Dishman (Black Bear), art director Diz Jeppe (Happiness for Beginners), and costume designer Ciara Whaley (Transformers: Rise of the Beasts).
How Does the Film Version of 'Sitting in Bars With Cake' Differ From the Book?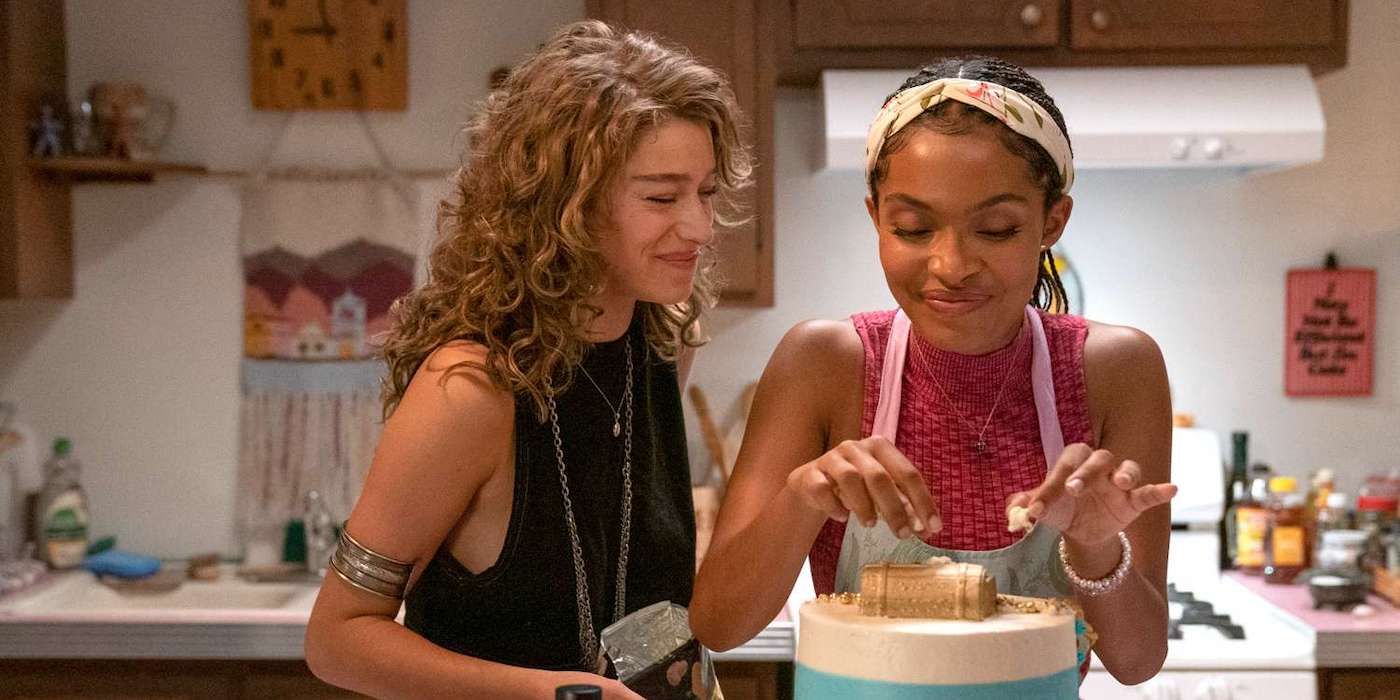 The cookbook version of Sitting in Bars With Cake seems to differ from the upcoming film significantly. Yes, Sitting in Bars With Cake was originally a cookbook, but it doesn't just consist of a bunch of recipes for cakes. It's also an autobiographical look at how Audrey Shulman came up with a unique method of getting back into the dating scene. The official synopsis below comes from the book's Amazon page, where you can also purchase it for yourself via hardcover or Kindle:
"Meeting Mr. Right is never easy. And in a big city like Los Angeles, it's even harder. So, after years of fruitless efforts at finding a soul mate, Audrey Shulman decided to take a different route to a man's heart—through his sweet tooth. Whipping up a variety of sinfully delicious cakes, Audrey invaded the savage singles scene fully armed with butter, sugar, and frosting."