Clark Gable was the prototype of the Hollywood leading man. Tall, dark, and handsome, Gable effortlessly commanded the screen, acting alongside every major leading lady during Hollywood's Golden Age and sweeping them off their feet.
In a career spanning over fifty years, Gable won one Oscar and received two more nominations. Named the seventh greatest star of classic Hollywood by the American Film Institute, Gable starred in numerous films covering various genres. A surprisingly versatile performer, Gable had a chameleonic ability to embody a wide range of characters, and his resumé is full of certified hits and bonafide classics.
10
'Teacher's Pet' (1958)
Clark Gable stars opposite 1950s icon Doris Day in the romantic comedy Teacher's Pet. The plot centers on a newspaper editor who enrolls in a night school class after falling for the attractive teacher. However, things get complicated when his girlfriend discovers his plot.
RELATED: The Best Joan Crawford Movies, Ranked
Teacher's Pet might not be among Gable or Day's most famous or celebrated films. However, their chemistry is stellar; the two share a playful and seductive banter that makes up for the plot's unsavory moments. Teacher's Pet is among Gable's most underrated efforts, featuring one of his most successful on-screen collaborations.
9
'Mogambo' (1958)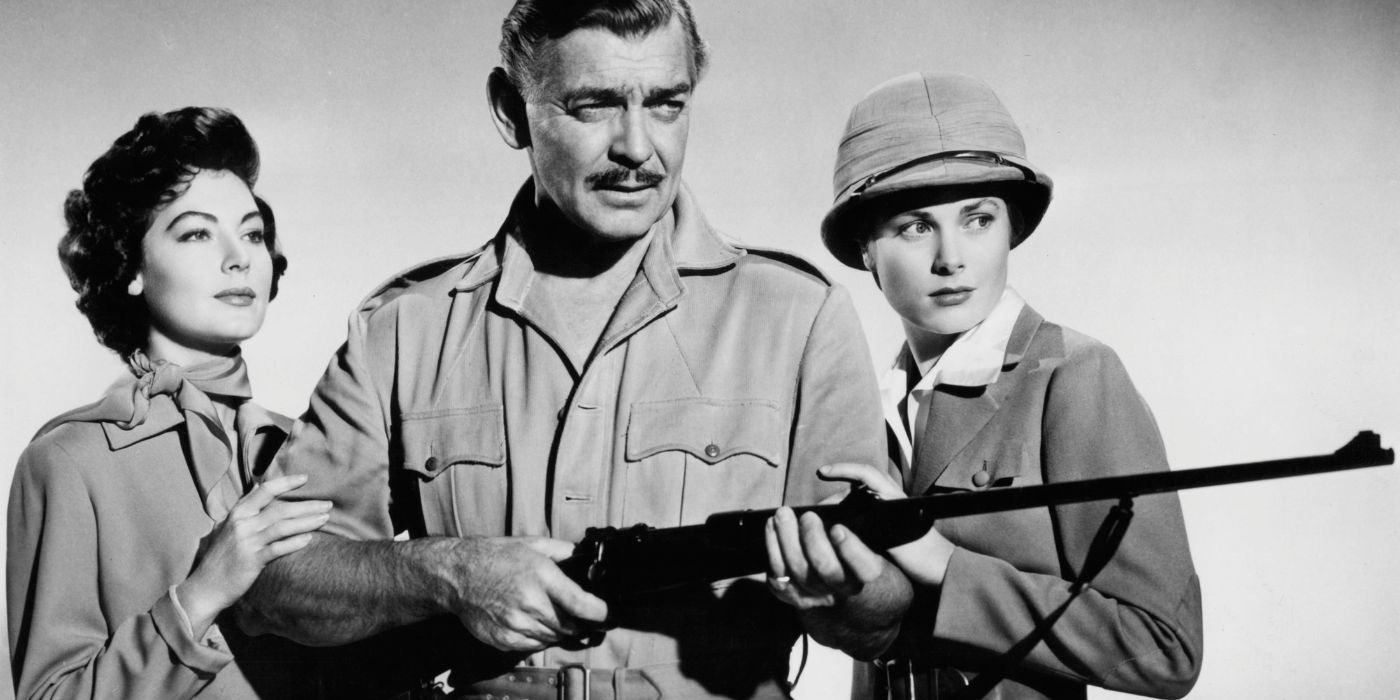 John Ford's 1958 adventure romance Mogambo stars Gable opposite Ava Gardner, in her only Oscar-nominated role, and the iconic Grace Kelly. A remake of Gable's iconic 1932 pre-Code romantic drama Red Dust, Mogambo tells of the love triangle between a hunter, a socialite, and a dissatisfied wife while on safari in Africa.
More colorful and enjoyable than hopelessly sweeping, Mogambo is a curious type of romance movie. Gable has a great dynamic with his leading ladies, especially the daring Gardner, who plays socialite Eloise Kelly with unrestrained gusto. The film can't match the heights achieved by the original, but Gable is in his element as the daring hunter Victor Marswell, another of the man's man roles the actor excelled at.
8
'Test Pilot' (1938)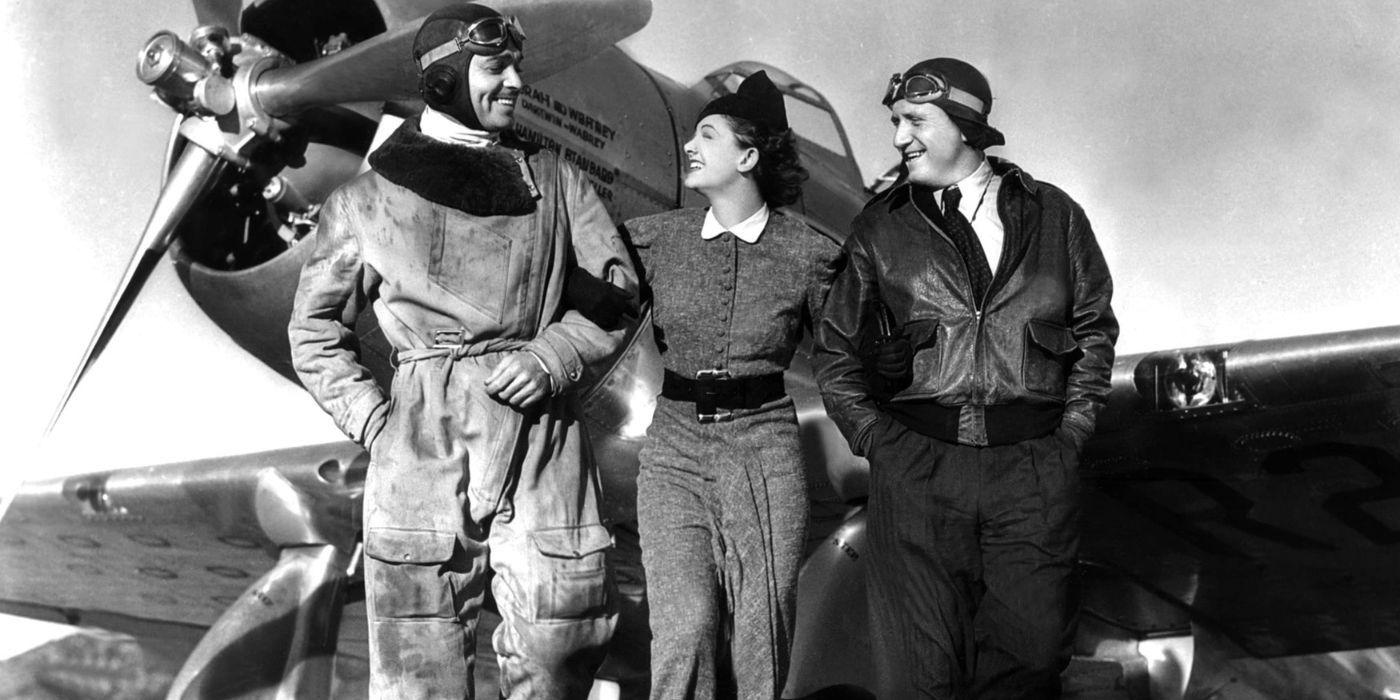 Two-time Oscar winner Spencer Tracy made three films with Clark Gable, including Victor Fleming's 1938 drama Test Pilot, opposite the underrated Myrna Loy. The film follows Jim Lane, a daredevil pilot whose high-risk life causes problems in his personal life, particularly with his wife, Ann, and best friend, Gunner.
Test Pilot features a classic Clark Gable role. The actor is daring, dashing, bold, and slightly vain, playing Jim as a man with too high an opinion of himself. However, like most other Gable roles, Jim isn't unlikable, mostly thanks to the actor's cool confidence. Test Pilot is a classic Hollywood melodrama, bringing out the best in Gable and his co-stars.
7
'San Francisco' (1936)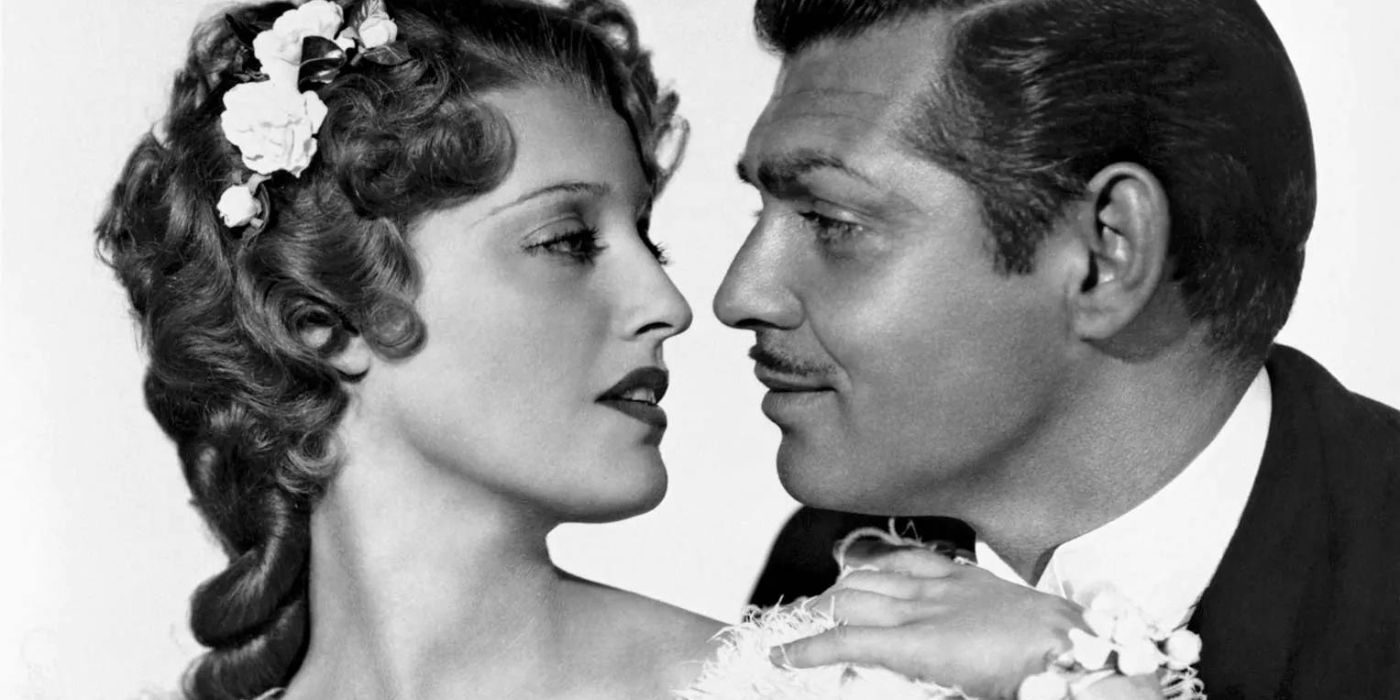 Gable and Spencer Tracy's first film together was the 1936 musical disaster drama, San Francisco. The plot follows the romance between a club owner and a beautiful down-on-her-luck singer in the months leading to the 1906 San Francisco earthquake.
RELATED: The Best Movie Quotes, According to the AFI
More a romance drama than a proper disaster film, San Francisco gets considerable mileage out of its star-crossed set-up. Tracy and Jeanette MacDonald share great chemistry, and while the story often descends into melodrama, the actors keep the romance afloat. San Francisco is also remembered for its memorable earthquake sequence, which remains as thrilling today as it was in 1936.
6
'Red Dust' (1932)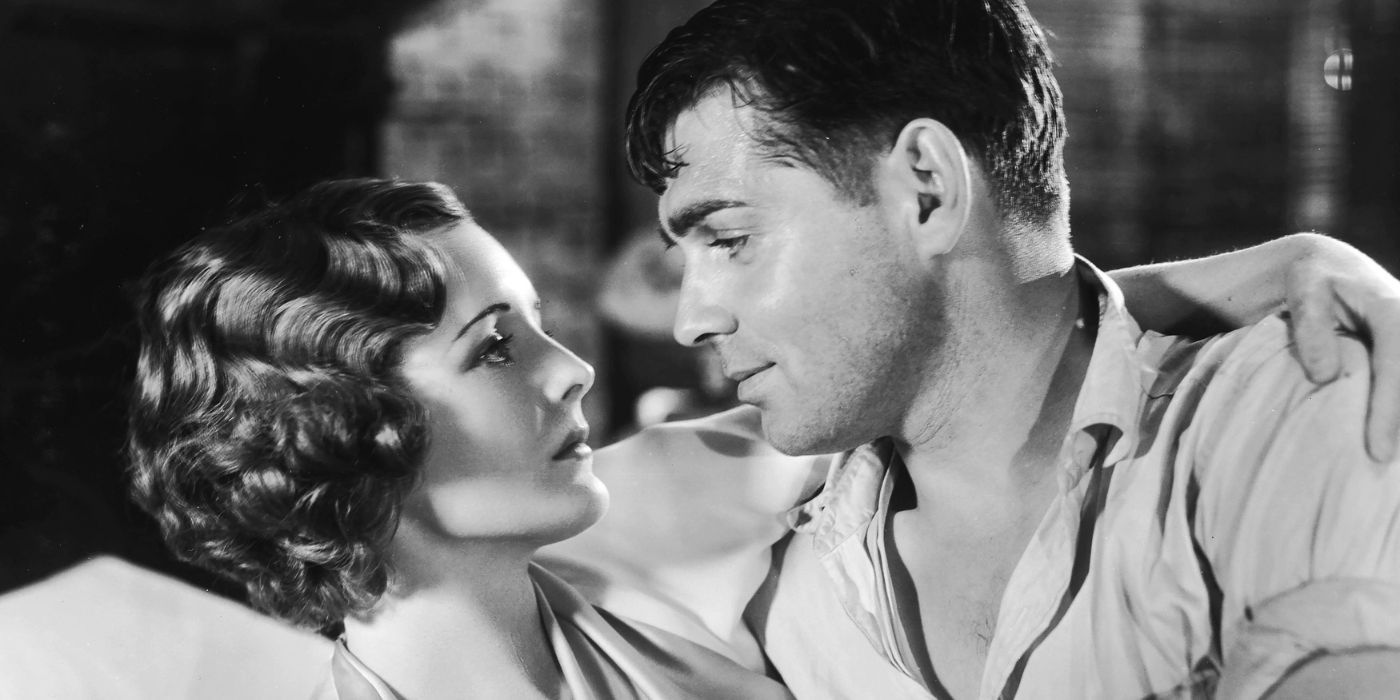 The 1932 romantic drama Red Dust played a large role in launching Gable into superstardom. Set in a rubber plantation in French Indochina, the plot follows Dennis Carson, the plantation's owner, and his romantic entanglements with the prostitute Vantine and adulteress wife Barbara Willis.
Unlike its sillier and more exotic 1958 remake, Mogambo, Red Dust focuses fully on the passionate aspect of the story. Gable heats the screen with his co-stars, Jean Harlow and Mary Astor, making up for the plot's constant descent into lazy drama. Res Dustis very much a product of its time, but Gable, Harlow, and Astor make for an all-time great cinematic love triangle.
5
'Run Silent, Run Deep' (1958)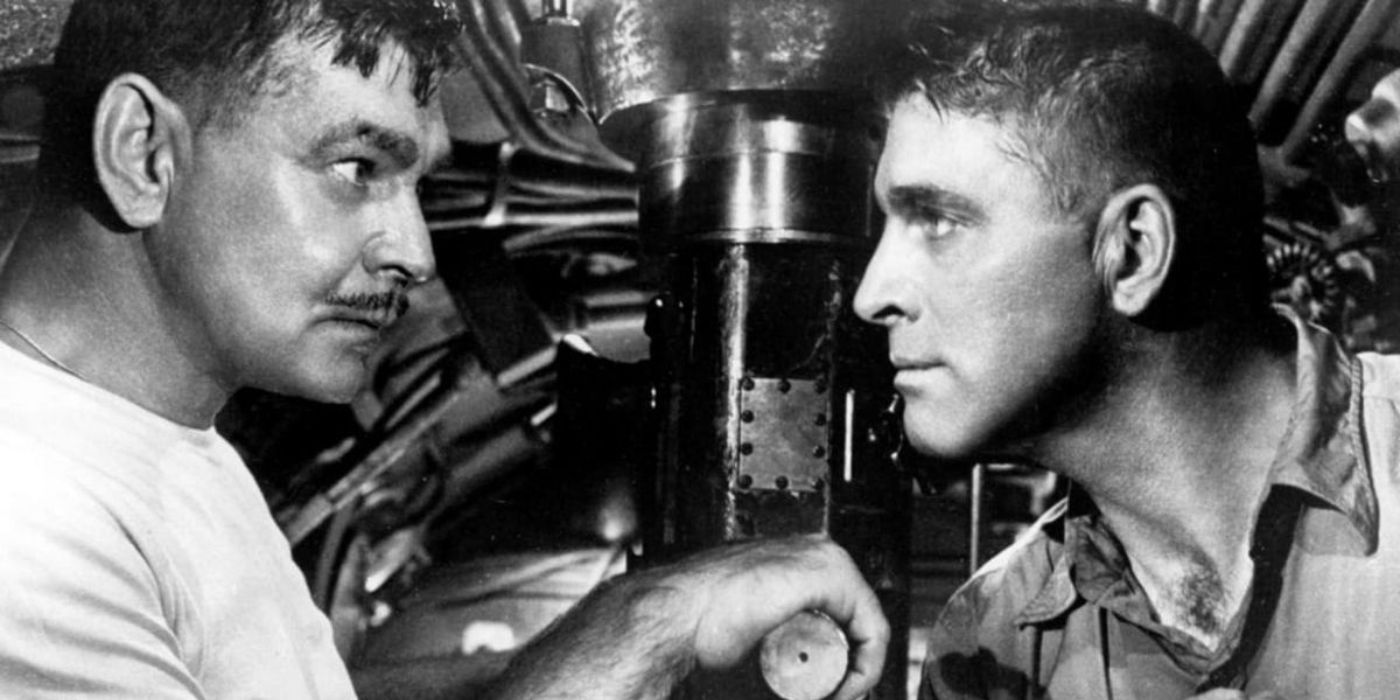 Rober Wise's 1958 war film Run Silent, Run Deep pairs Gable with the equally iconic Burt Lancaster. Set aboard a submarine in World War II, the plot centers on the rivalry between the vessel's Lieutenant and the new commanding officer, a man obsessed with tracking and destroying the Japanese ship that sank his previous vessel.
Tense and featuring two stellar performances from Gable and Lancaster, Run Silent, Run Deep is a classic of the war genre. Like the best war movies, the film focuses on the human aspects of the conflict. Gable plays a rare and openly antagonistic role, guiding the action like a ship's captain with his hand firm on the stirring wheel.
4
'Mutiny on the Bounty (1935)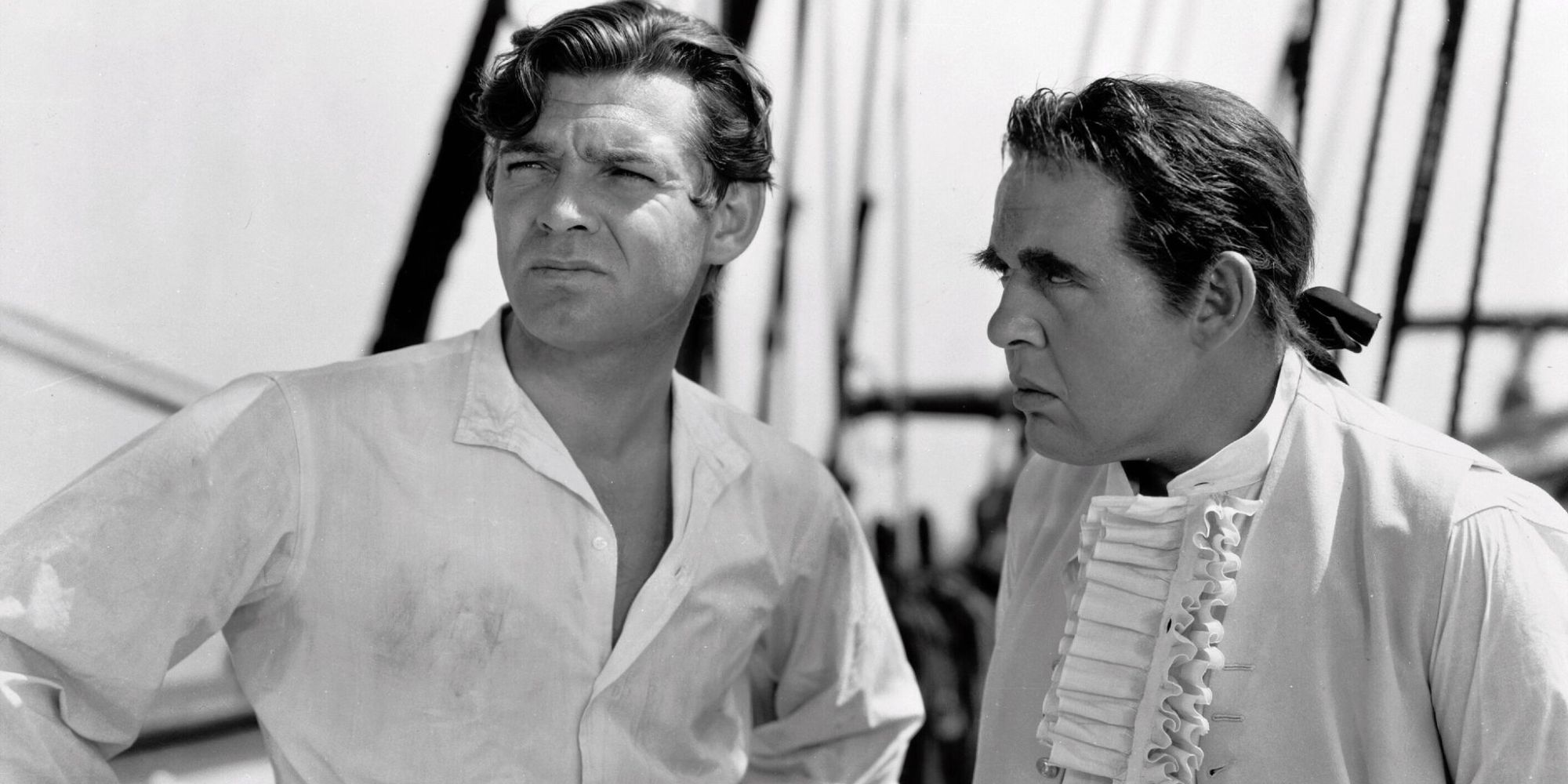 Charles Laughton joins Gable in the 1935 historical drama Mutiny on the Bounty. Based on the real-life 1789 mutiny on the HMS Bounty, the plot follows Fletcher Christian, a sailor who, tired of Captain William Bligh's cruel ways, leads a revolt that results in Bligh's removal from the ship.
Gable earned his second Oscar nomination for playing Christian, a heroic and career-defining role that remains among his most famous. Mutiny on the Bountyis intense and surprisingly brutal, and Gable is the perfect leading man to guide the action. Perfectly antagonized by the great Charles Laughton, Gable is an effective and larger-than-life hero, living up to the film's unbelievable story and cementing himself as a bonafide star.
3
'The Misfits' (1961)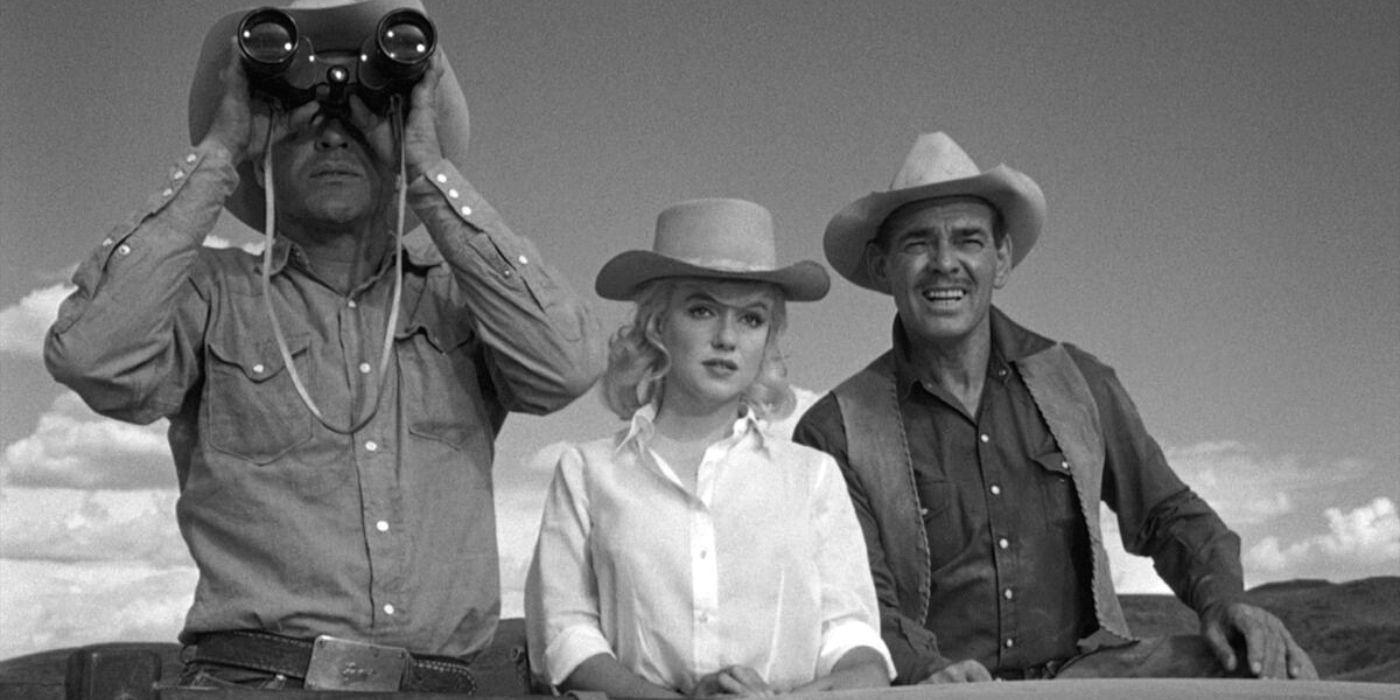 The once-in-a-lifetime trio of Clark Gable, Marilyn Monroe, and Montgomery Clift stars in John Huston's 1961 Western The Misfits. The story centers on Roslyn Tabor, a recently divorced woman who forms an unlikely bond with aging cowboy Gaylord Langland, his best friend Guido, and grizzled ex-rodeo rider Pierce.
RELATED: Great Underrated Marilyn Monroe Movies to Watch
It's not an overstatement to say The Misfits contains Gable's finest on-screen performance. The actor is at his most earnest, delivering a thoughtful portrayal of jaded maturity that towers above his filmography. The Misfits would be Gable's last film, putting a final dot on his career that is too grand to underplay. The film is a masterpiece of the contemporary Western, thanks to the career-best efforts of its three well-matched leads.
2
'Gone with the Wind' (1939)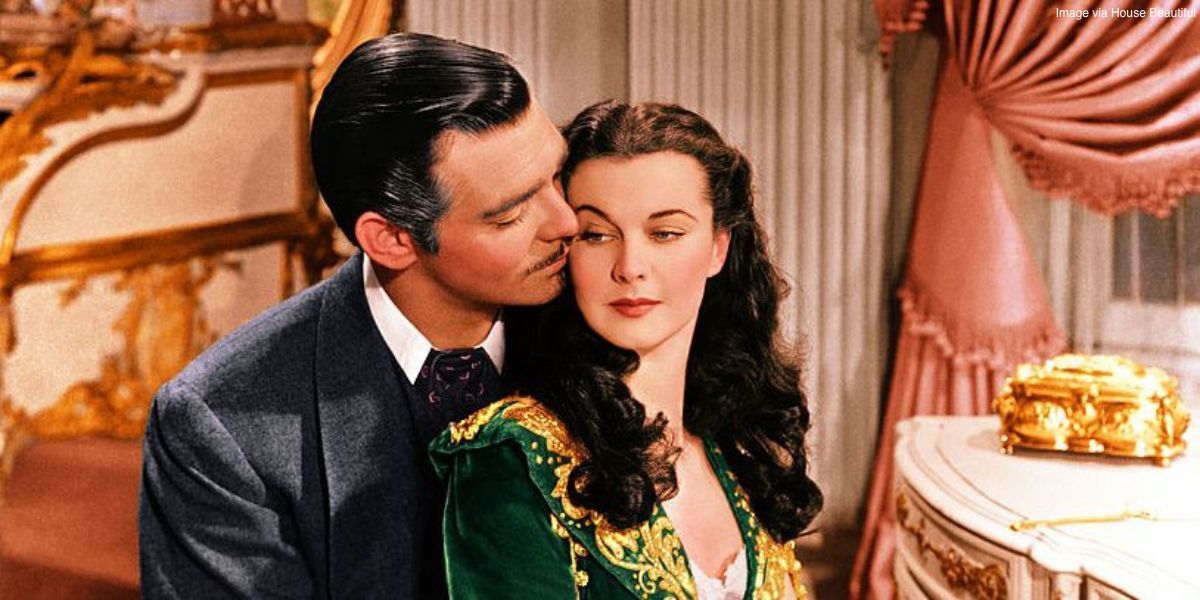 Widely considered among the all-time best epic movies, Gone with the Wind remains a staple of American cinema. Vivien Leigh won an Oscar for her portrayal of Scarlett O'Hara, a spirited Southern Belle in love with the handsome Ashley Wilkes. The film chronicles her romance with the dashing Rhett Buttler, played by a roguish Gable.
Gone with the Wind has several elements that have aged poorly, but the central love story remains timeless and much acclaimed. Gable and Leigh are electrifying as the film's leads, portraying their sweeping yet turbulent romance with compelling and near-irresistible strength. Gable received his third and last Oscar nomination for Gone with the Wind, a role that cemented him as an enduring American icon.
1
'It Happened One Night' (1934)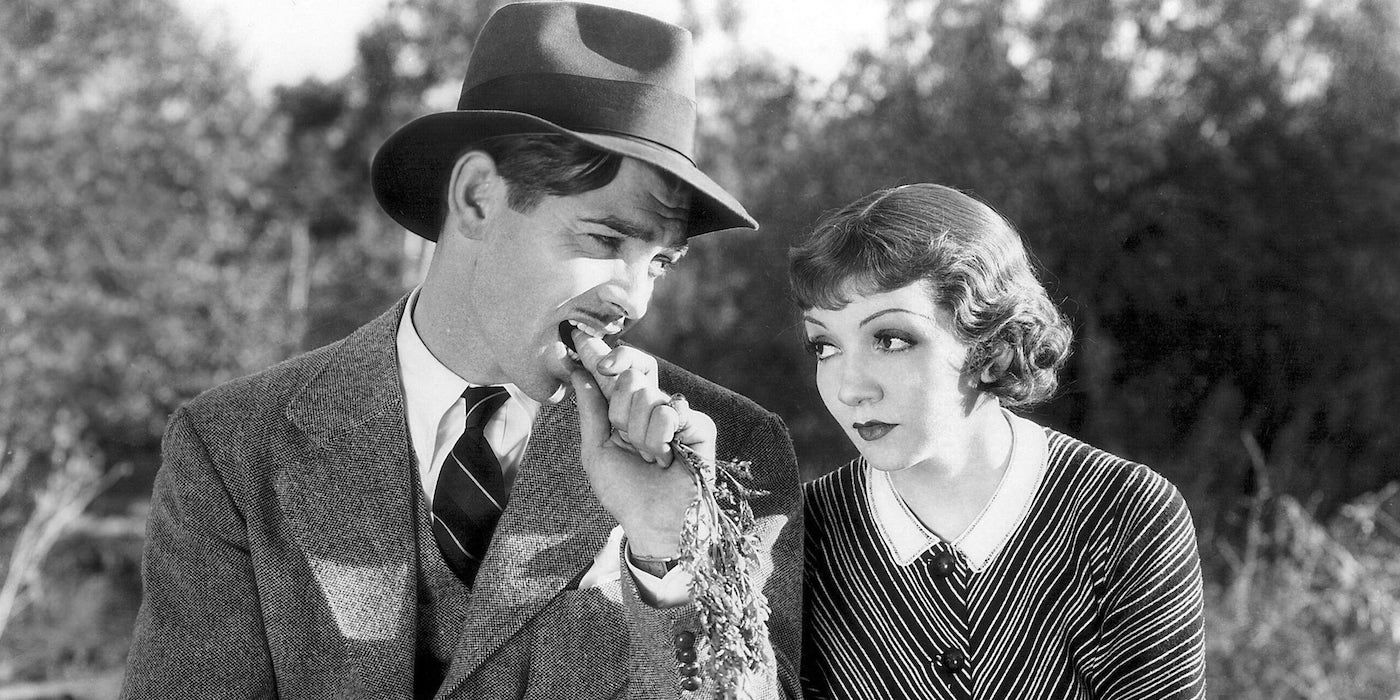 Gable won the Oscar for Best Actor for the 1934 masterpiece It Happened One Night, one of cinema's all-time best romantic comedies. The film co-stars Claudette Colbert and follows a spoiled heiress who teams up with a sly reporter to return to her new husband in exchange for an exclusive story.
Arguably the first genuine romantic comedy, It Happened One Night is a triumph of slapstick. Gable and Colbert are outstanding together, finding the right mix between quirky comedy and passionate romance to make this a timeless cinematic endeavor. It Happened One Night is the first of only three films to win all five main Oscars, confirming its status as a bonafide wonder of American cinema.