Though it began airing more than half a century ago, and concluded airing 40 years ago, M*A*S*H is an iconic television series that still lives on, in many ways. It's surpassed the solid (if somewhat flawed) movie from 1970, with which it shares a name and central premise.
In both cases, things take place during the Korean War, and are predominantly based around the 4077th Mobile Army Surgical Hospital. The lead characters are the doctors and staff who work there, and at least when it comes to the show, things begin in a broadly comedic way but get more dramatic as the seasons go on. The following episodes are some of the TV show's best, at least according to IMDb ratings, and are ranked from great to greatest.
10
"Point of View"
Season 7, Episode 10 (1978)
IMDb Rating: 8.6/10
With 11 seasons, M*A*S*H found itself experimenting more as the years went along, and straying from the usual formula, often with great success. One of the most famous examples of these boundary-pushing episodes came in season 7, with "Point of View," which was undeniably a M*A*S*H episode, but from a completely unexpected perspective.
RELATED: Why 'M*A*S*H' Holds Up 50 Years Later
That perspective was that of a patient, with the whole half-hour episode being shown from a first-person view, seeing characters who were familiar to the audience with fresh eyes. Though video games and movies like Hardcore Henry have made this point of view more common in fiction, seeing it in a sitcom from the 1970s is something else, making "Point of View" admirable and a classic.
9
"April Fools"
Season 8, Episode 25 (1980)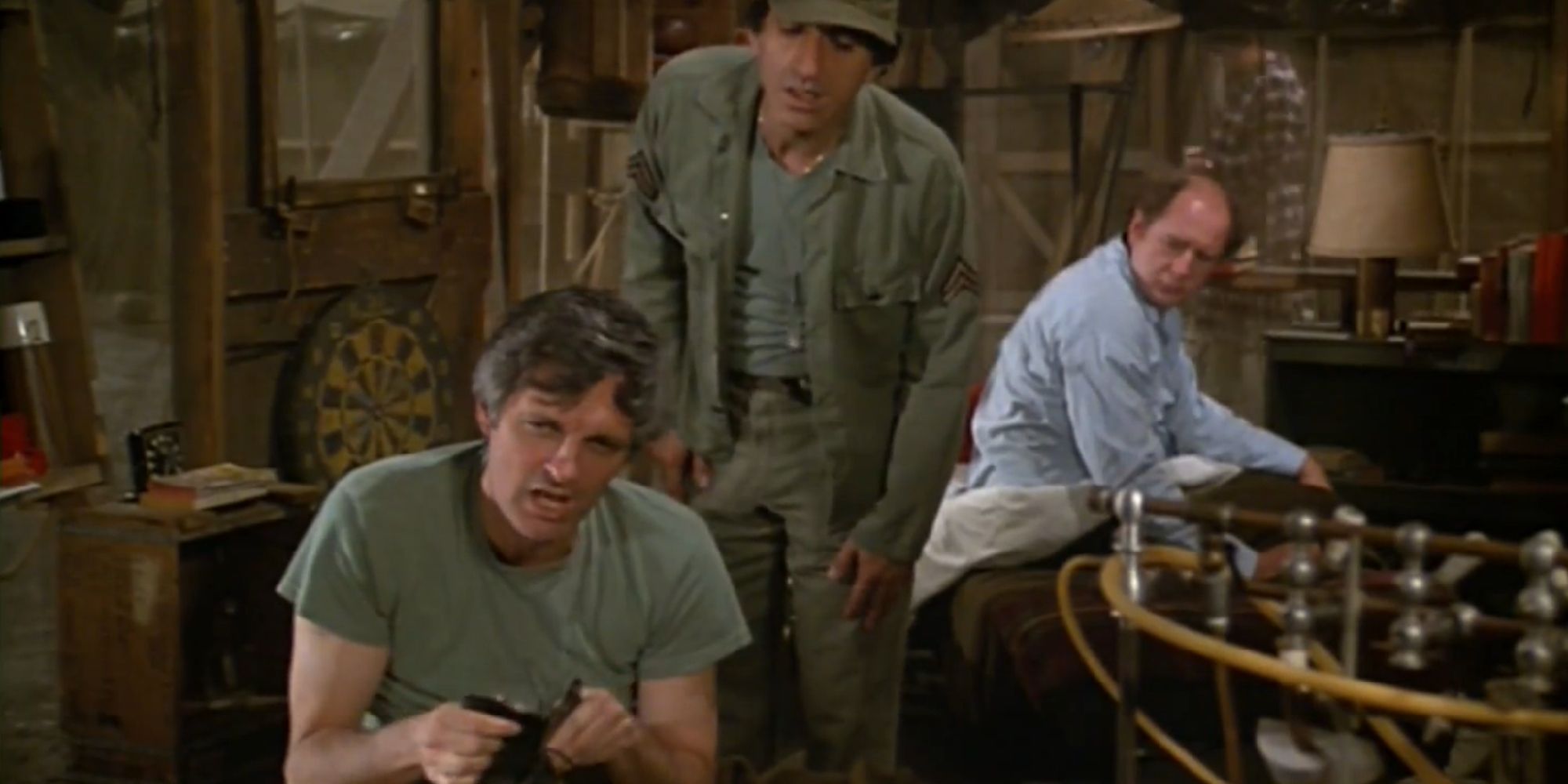 IMDb Rating: 8.6/10
Much of the humor in M*A*S*H comes from its characters (especially Hawkeye) telling jokes as a coping mechanism to the horrors of war, or as a way to defuse the tension that comes with working in a military hospital. It's fitting, then, that it would have an April Fools-centered episode, with this one also being the season 8 finale.
Its plot sees a strict and intimidating colonel choosing to visit the 4077th on the titular day, and the chaos that unfolds as a result. It harkens back to the prank-heavy nature of the show's earlier seasons (and movie), standing out as an acclaimed late-era M*A*S*H episode that's beloved for reasons other than getting particularly dark or formula-breaking.
8
"Adam's Ribs"
Season 3, Episode 11 (1974)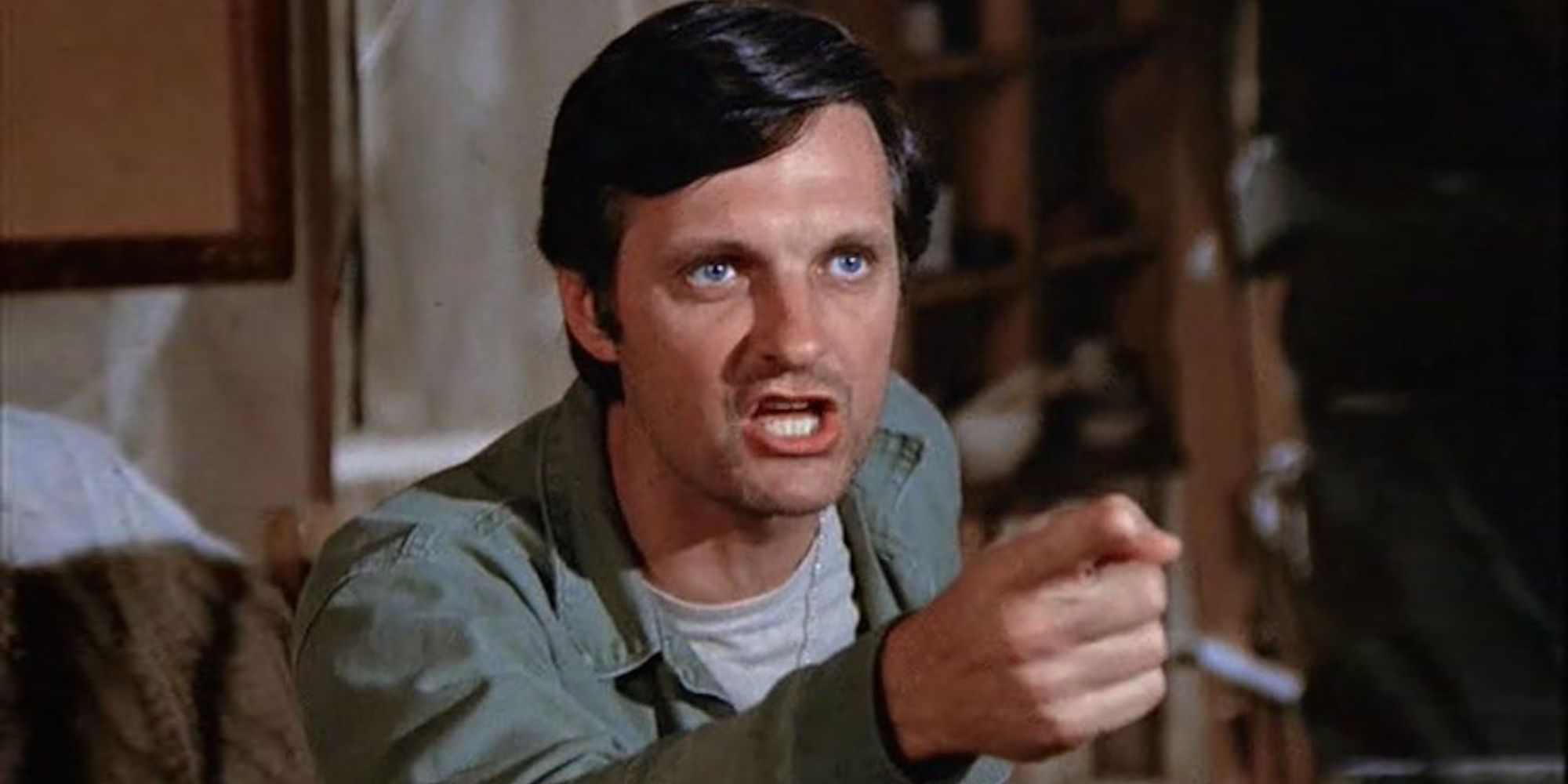 IMDb Rating: 8.6/10
M*A*S*H always managed to mine great comedy and drama from Hawkeye's heightened emotions, thanks to Alan Alda's iconic performance, but in the case of "Adam's Ribs," it's the former. The premise sees Hawkeye getting sick of the usual food the doctors are served, which sets him on a quest to get barbecue spare ribs sent to Korea from his favorite restaurant in Chicago.
It's a ridiculous premise, but an undeniably memorable one, and things escalate in a satisfyingly farcical way throughout. It's simpler than many great M*A*S*H episodes, but has a direct, straightforward nature that also makes it a blast to watch in its own way.
7
"Sometimes You Hear the Bullet"
Season 1, Episode 17 (1973)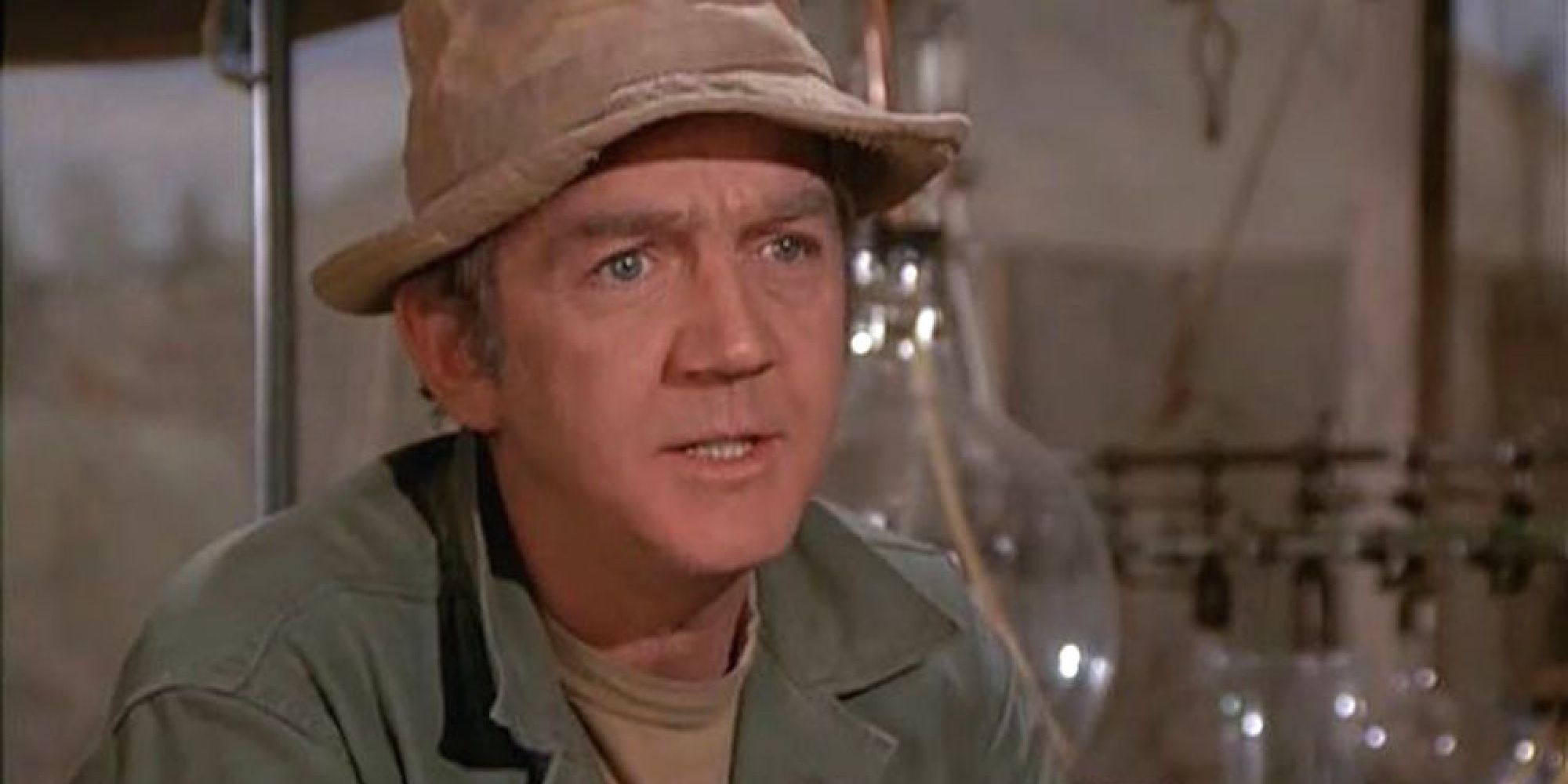 IMDb Rating: 8.7/10
Most people will point to season 1's "Sometimes You Hear the Bullet" as the first time M*A*S*H was unafraid to get downbeat and emotionally intense. In this instance, most people would be right, because this is a hugely important episode within M*A*S*H's run, and hinted at the more challenging direction the show would head towards as the years went on.
RELATED: Great TV Shows That Surprisingly Aren't in The IMDb Top 250
Its main plot sees Hawkeye being reunited with a childhood friend, and later, tragedy strikes when the doctors find themselves failing to save a patient. The brutality of war becomes clearer in this episode than it had in earlier episodes, and as some episodes below will demonstrate, "Sometimes You Hear the Bullet" was far from the last time M*A*S*H became seriously tear-jerking.
6
"Good-Bye Radar: Part 2"
Season 8, Episode 5 (1979)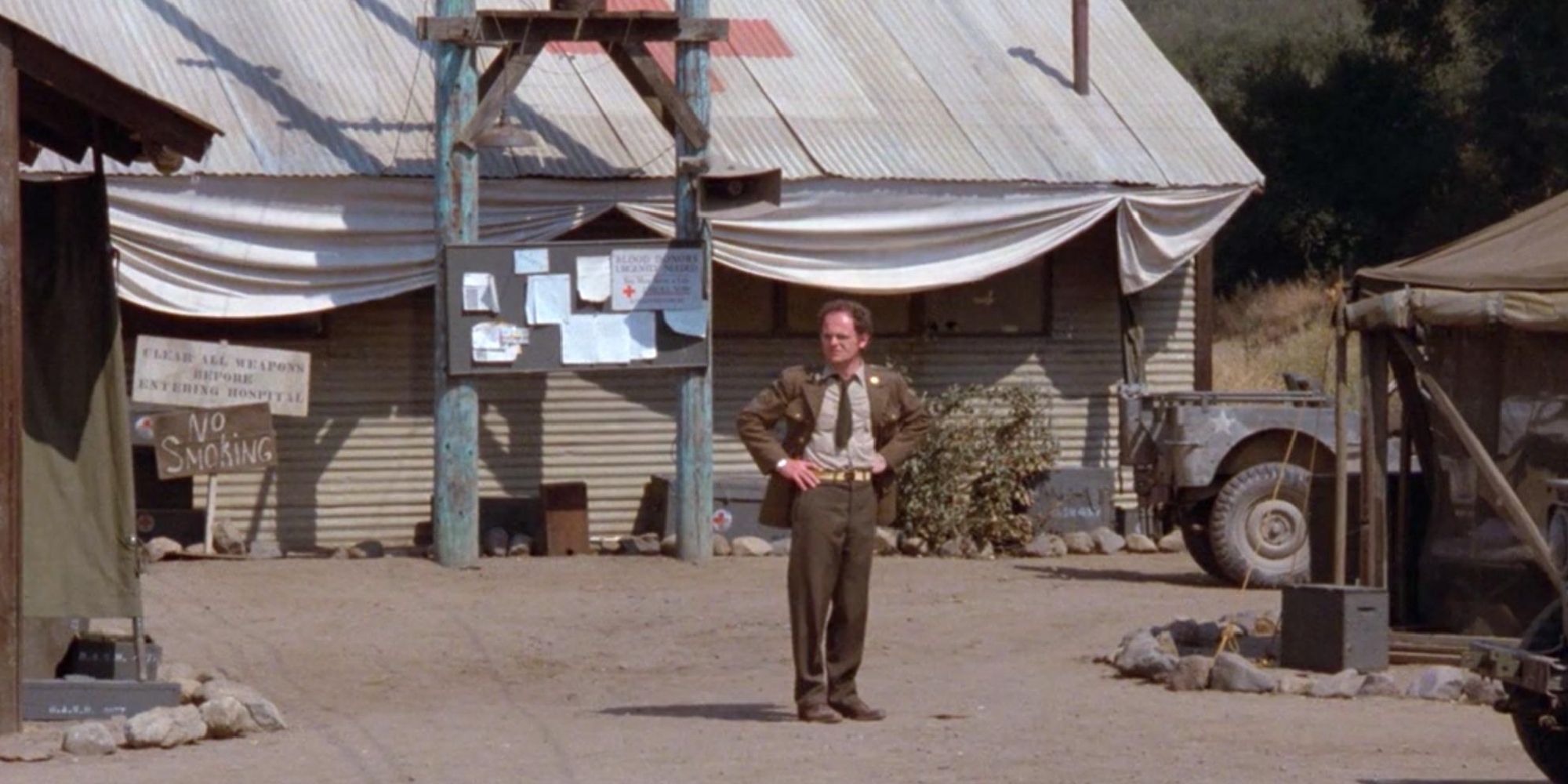 IMDb Rating: 8.7/10
As the title suggests, "Good-Bye Radar" is all about bidding farewell to one of M*A*S*H's best characters: Cpl. Walter 'Radar' O'Reilly. He was a pivotal part of the first seven seasons of the show, playing the company clerk while being the youngest and most naive, but (generally) kindest main character on the show.
He's also notable for being the only main character played by the same actor in both the movie and TV versions of M*A*S*H: Gary Burghoff. Burghoff requested to leave the show, and his character was sent off in a heartfelt and perfectly bittersweet way, with it being one of several emotional episodes about bidding characters farewell (more on the other two in a bit).
5
"Death Takes a Holiday"
Season 9, Episode 5 (1980)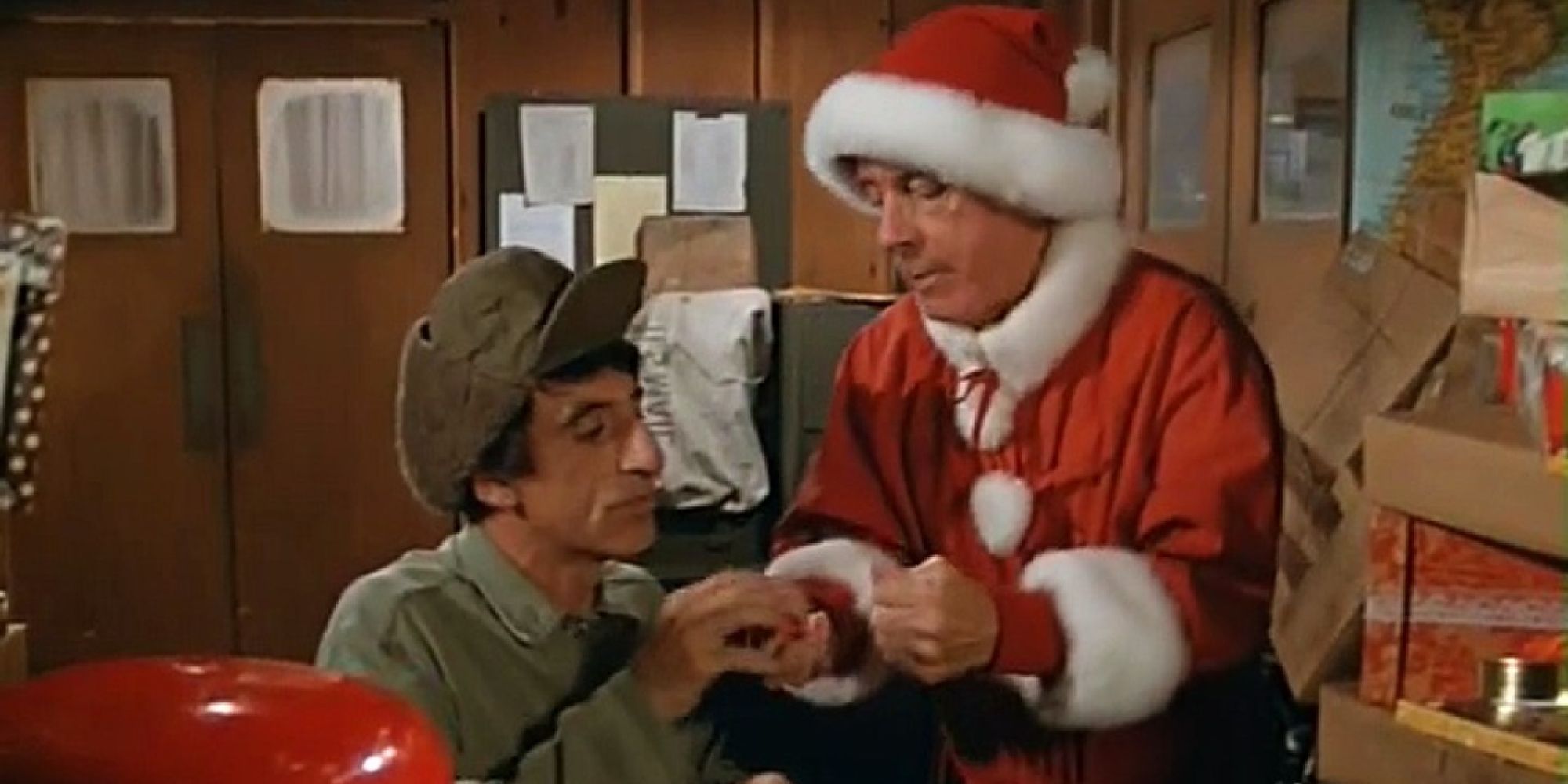 IMDb Rating: 8.7/10
Airing in December 1980, "Death Takes a Holiday" is, appropriately enough, a M*A*S*H Christmas episode. That being said, it's a good deal more downbeat than you'd expect a sitcom Christmas episode to be, given the main plot here revolves around the doctors trying to save a critically injured soldier to ensure his family doesn't have to think of Christmas as the day he died.
Things get less optimistic as the episode goes along, with the doctors eventually just trying to keep the patient alive long enough so that he officially passes away the day after Christmas, as that might be a little easier for his family to handle. It has a heartbreaking plot and a difficult central idea, exploring such things in an intense and emotionally effective manner.
4
"Life Time"
Season 8, Episode 11 (1979)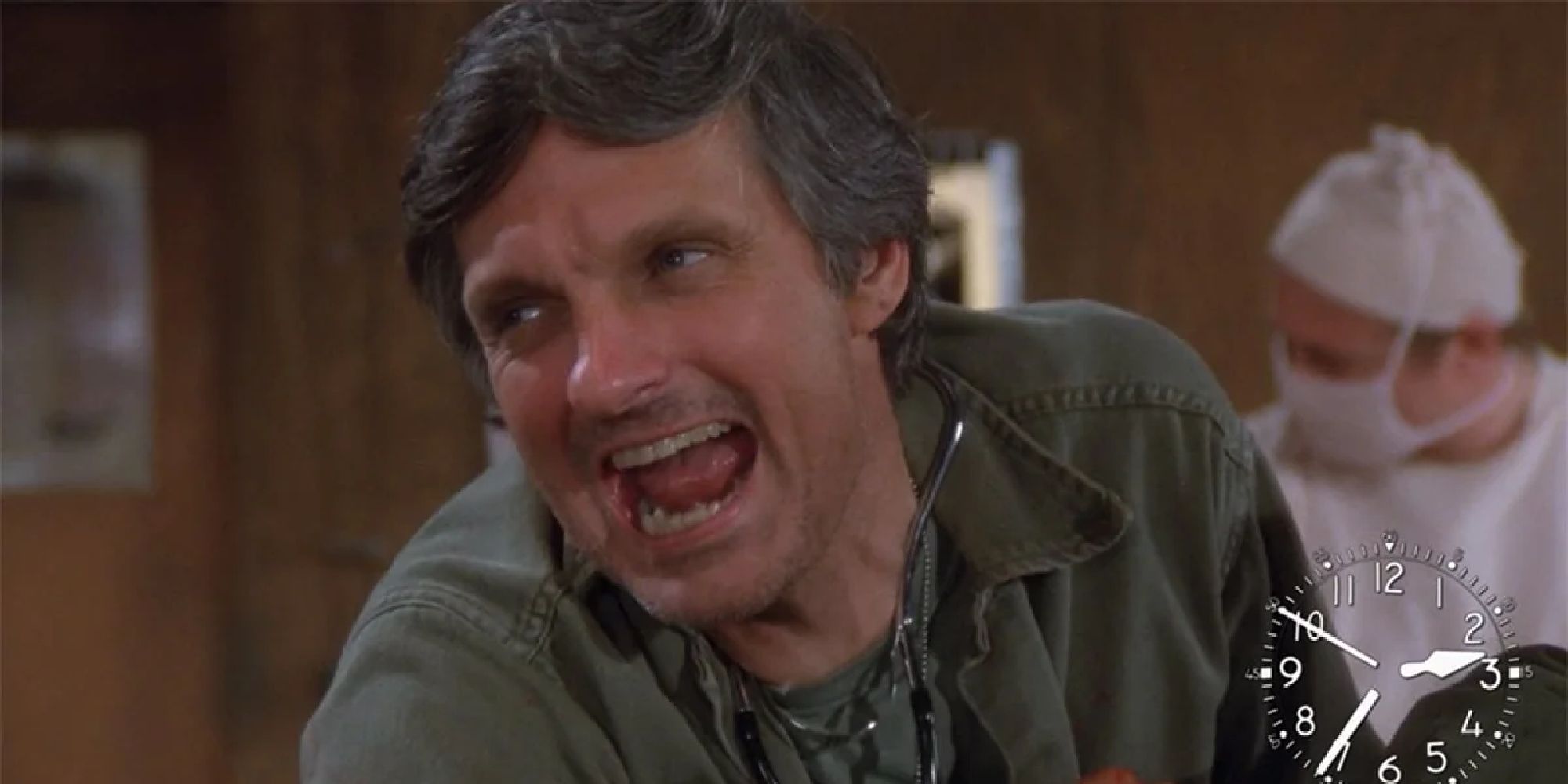 IMDb Rating: 8.8/10
Like the aforementioned "Point of View," season 8's "Life Time" is another incredibly well-executed boundary-pushing episode of M*A*S*H. It's about a risky procedure that needs to be decided upon and completed within a limited amount of time, and each minute is explored in the episode, which was innovative because it played out entirely in real-time.
RELATED: 'Succession' and More TV Dramas That Are Intense Without Life-or-Death Stakes
In a post-24 world, maybe one episode being in real-time can't compete with an entire show that took place in real-time… but again, M*A*S*H's age needs to be taken into account here. It's entirely unlike any other episode of M*A*S*H, and remarkably inventive for its time, making it rank right up there as one of the most memorable half-hours in the show's entire run.
3
"Goodbye, Farewell, and Amen"
Season 11, Episode 16 (1983)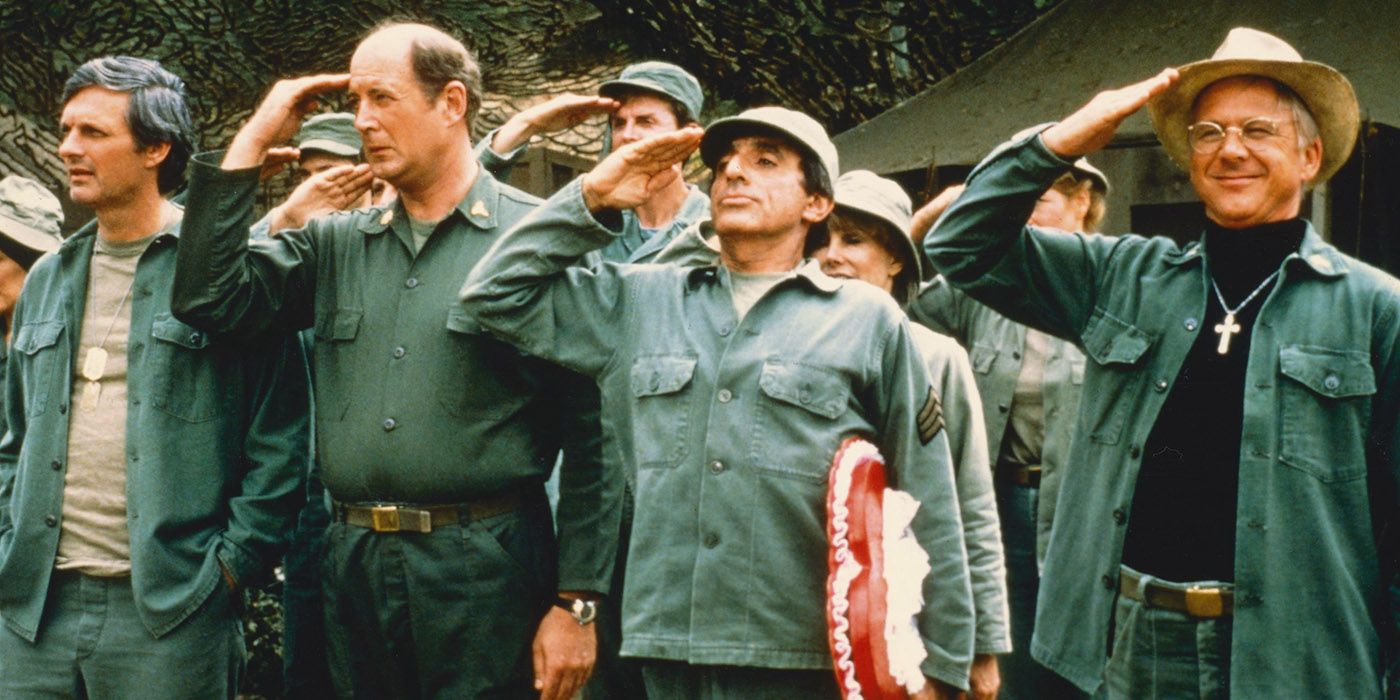 IMDb Rating: 8.8/10
It's almost not fair to compare "Goodbye, Farewell, and Amen" to all the other episodes of M*A*S*H, as this series finale runs for two hours, and hits hard emotionally. It's the send-off the show deserved, and though it's highly rated on IMDb, it's arguably a little strange that it's not the highest-rated, considering its legacy and the fact it's hard to imagine anyone not being moved by it.
The war finally ends, and various characters deal with the fact that they're going to be returning to their old lives, which is naturally bittersweet, given the bonds they've formed during their time together. Before the famous final sequence, it also deals with some incredibly intense content, representing M*A*S*H at its heaviest, and showing that even in the final episode, it wouldn't shy away from the idea that war is hell.
2
"Tuttle"
Season 1, Episode 15 (1973)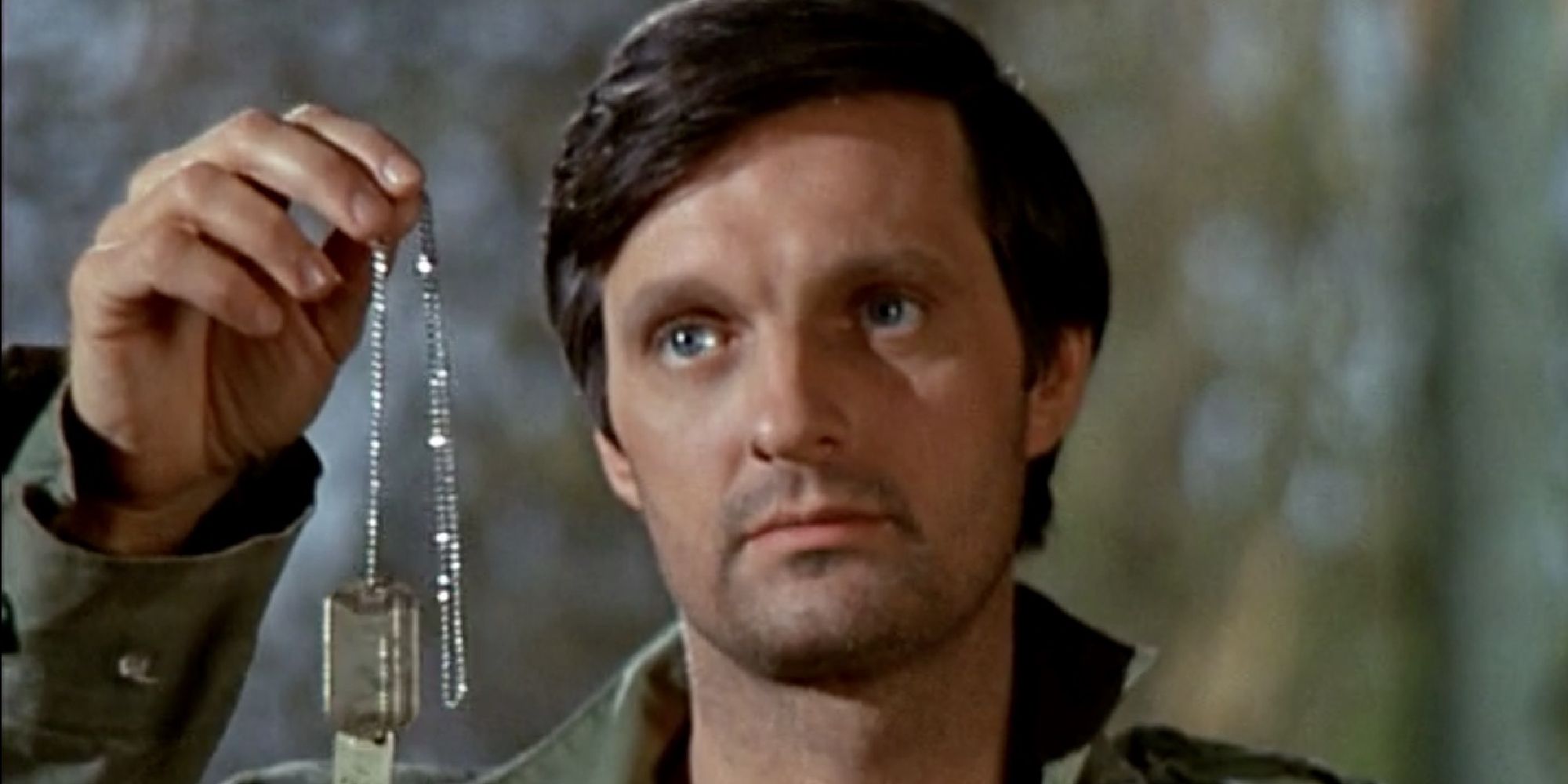 IMDb Rating: 8.9/10
"Tuttle" is perhaps the most acclaimed "purely funny" episode of M*A*S*H, as it's a high point of the show's first season, which tended to be more focused on humor than drama. It's all about something small spiraling hilariously out of control into farcical territory, here centering on a lie about an officer who doesn't actually exist eventually causing unforeseen chaos.
If viewers don't find themselves on board with the first half of M*A*S*H's first season, the (almost) one-two-punch of "Tuttle" (episode 15) and "Sometimes You Hear the Bullet" (episode 17) in the second half of season 1 will likely do the trick. The former is arguably M*A*S*H at its funniest, and the latter shows the show's effectiveness at being tragic, with M*A*S*H's overall blend of these two contrasting emotions making it an iconic show.
1
"Abyssinia, Henry"
Season 3, Episode 24 (1975)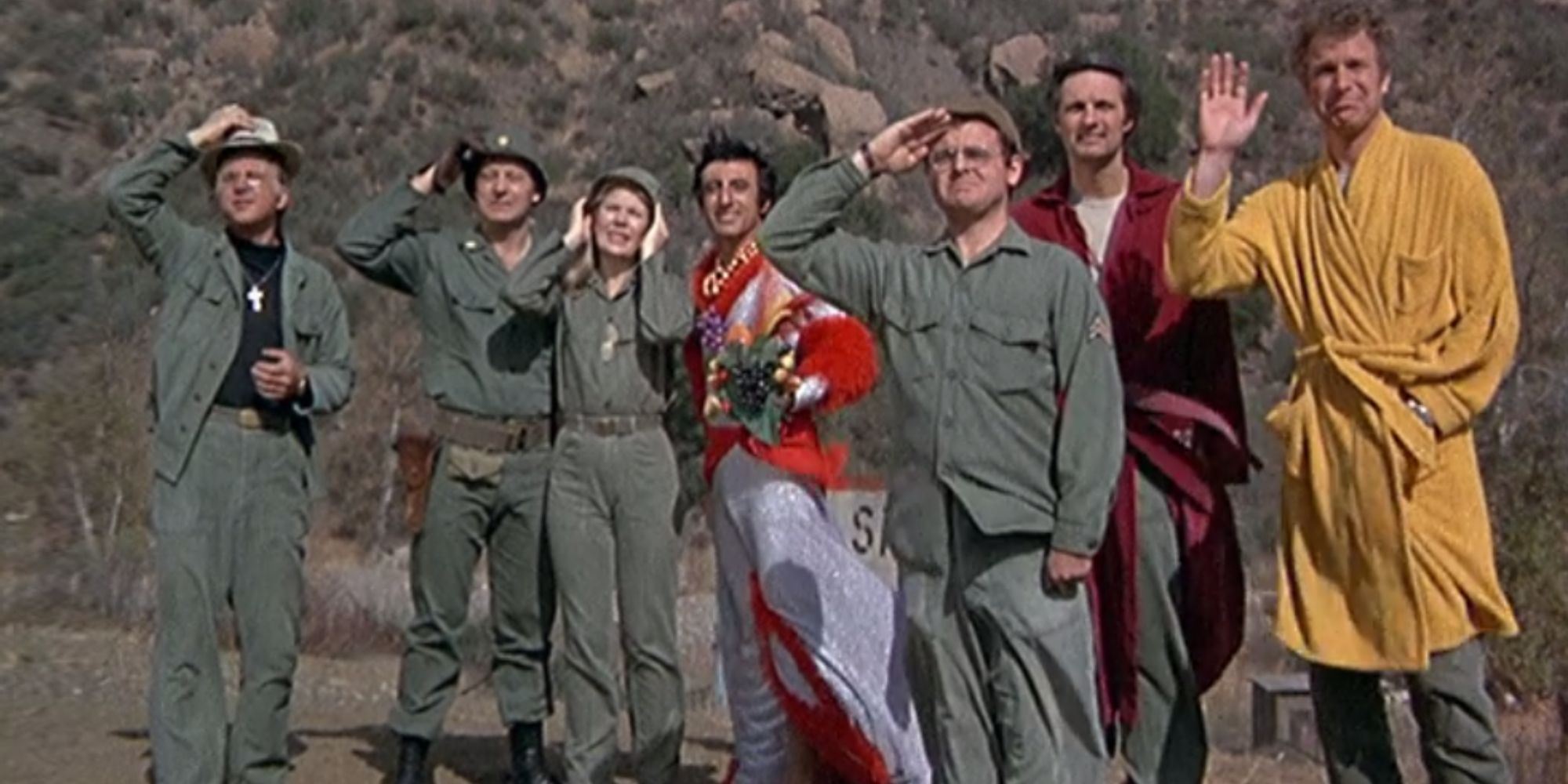 IMDb Rating: 9.4/10
It's sad saying farewell to Radar in season 8, and bittersweet bidding farewell to everyone at the end of season 11, but the most well-known character departure is easily that of Lt. Col. Henry Blake. The episode has him saying goodbye after being discharged, only for an unexpected development at the episode's conclusion to change things up entirely.
It went in a direction no one at the time could've expected a show like M*A*S*H to go, and as such, "Abyssinia, Henry" is one episode that demonstrates how M*A*S*Hwas just as good a drama as it was a comedy. The episode's an iconic one for M*A*S*H and perhaps even television as a whole, making its high IMDb rating more than understandable.