Neill Blomkamp's new sports drama film Gran Turismo is based on the PlayStation game series of the same name and is inspired by the incredible true story of gamer-turned-racer, Jann Mardenborough. The film follows Mardenborough (Archie Madekwe) through his many triumphs and struggles on his journey from playing racing simulators in his bedroom to competing in professional racing competitions.
Like most sports dramas, Gran Turismo relies heavily on the strengths of its central characters to generate audience investment in its story, utilizing a combination of fictional characters and characters with direct real world analogues to tell Jann's story in a concise and engaging way. These are the best characters in the movie, ranked by likability.
10
Nicholas Capa
Nicholas Capa (Josha Stradowski) is a professional racer with an aggressive approach to driving who serves as Jann's rival in the film's second half. Capa feels superior to Jann because of his traditional racing background, looking down on Jann's simulation training.
RELATED: 'Gran Turismo' Budget Breakdown: Is the Sports Biopic Racing Towards Box Office Success?
Jann and Capa's clashes create tension and excitement in the film's racing sequences, as Capa is seemingly willing to put himself in great danger to sabotage Jann's chance of success. Capa is an effective villain, brought to life by Stradowski's intensity and steely gaze.
9
Matty Davis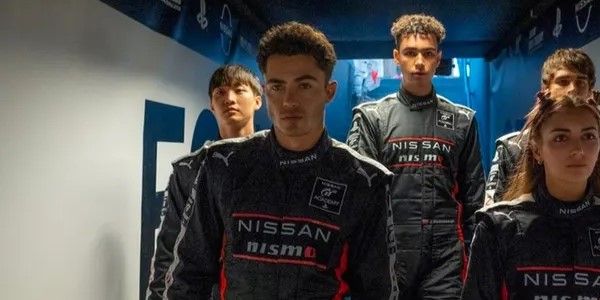 Matty Davis (Darren Barnet) is a fellow driver at the GT Academy, who consistently places highly in the practice races. Matty is an arrogant and competitive character initially, and is Jann's main rival at the GT Academy due to their similar skill level and Matty's unfriendly attitude.
However, after Jann beats Matty by a mere fraction of a second, Matty does not feature in the film again until the climactic race at the 24 Hours of Le Mans race. At Le Mans, when Matty and Jann become teammates, Matty shows character growth by extending genuine kindness and graciousness to Jann.
8
Antonio Cruz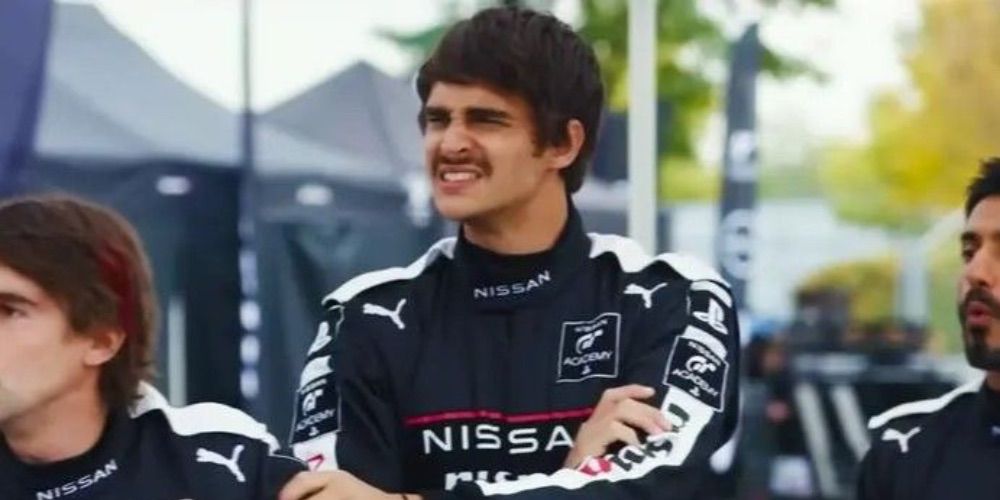 Antonia Cruz (Pepe Barroso) is one of the top drivers at the GT Academy alongside Matty and Jann, and is loosely based on Spanish racer Lucas Ordóñez. Antonio is characterized as a kind young man who befriends Jann, despite their professional rivalry at the Academy.
Although only a minor character, Antonio is likable and clearly talented at driving. Due to his skill, Antonio becomes one of Jann's teammates at the 24 Hours of Le Mans, but when he falls behind towards the end of the race it allows Jann to step in and save his team by making it to the podium.
7
Kazunori Yamauchi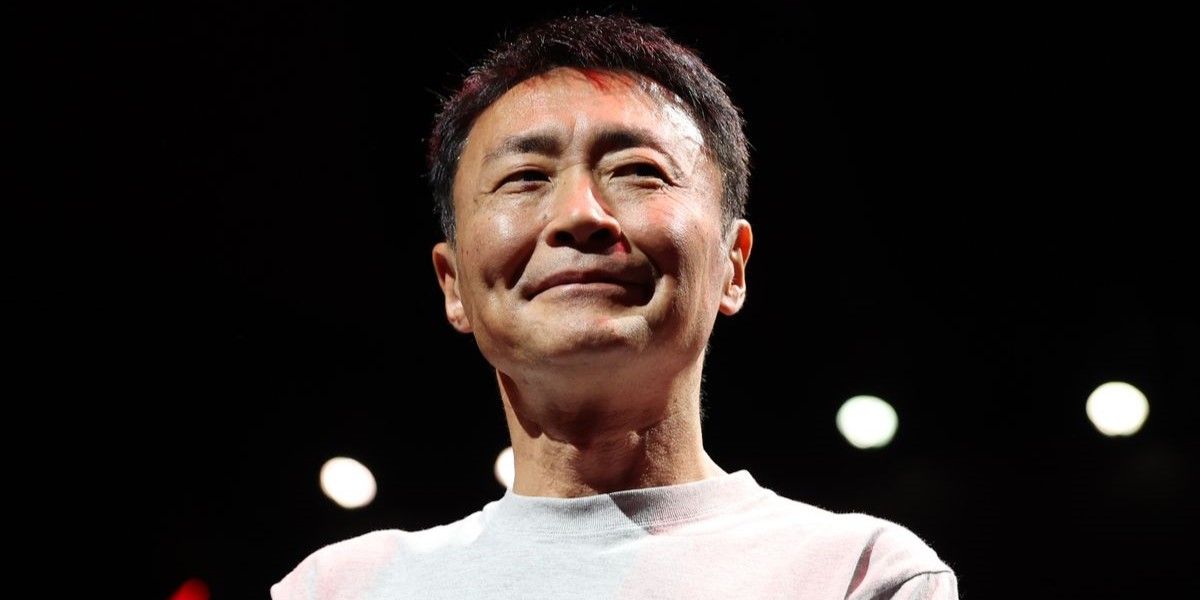 Kazunori Yamauchi (Takehiro Hira) is the creator of the Gran Turismo racing game series, and is portrayed as an intelligent business executive who cares deeply about his product. Although his role in the film itself is small, the intro sequence perfectly and concisely explains his vision for the game and the backstory of its creation.
RELATED: 'Gran Turismo': Archie Madekwe on the Physical Toll of Driving F1 Cars
Takehiro Hira is an accomplished actor and plays Yamauchi in a way that makes the character's wisdom and passion very apparent. Additionally, the real Kazunori Yamauchi has a cameo role in the film as a sushi chef Jann encounters in Tokyo, giving a tasteful nod to the man behind everything.
6
Danny Moore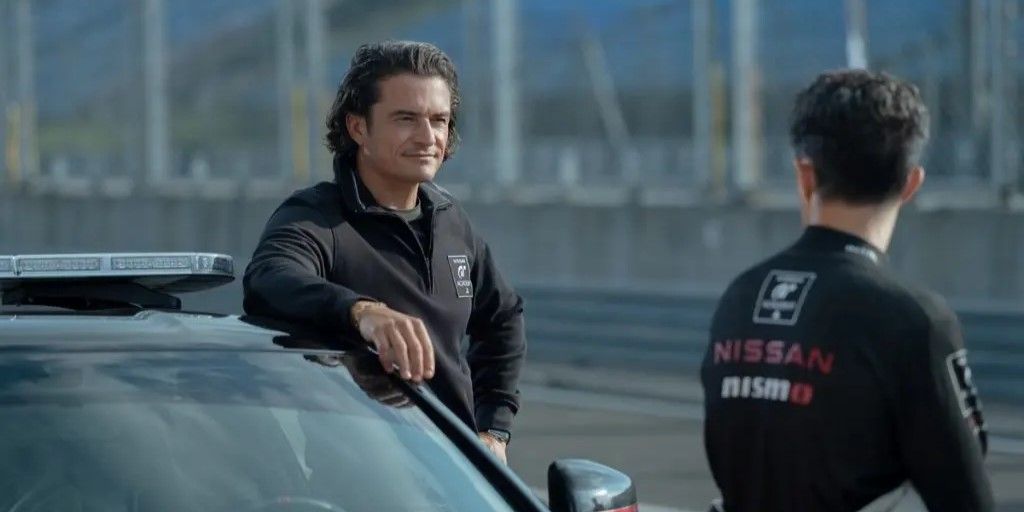 Danny Moore (Orlando Bloom) is a fictional Nissan executive portrayed as the brains behind the GT Academy's creation. Danny is an enthusiastic and optimistic character who believes deeply in his ideas and aims to innovate the professional racing industry by bringing gamers into real-life competitions.
Although Danny does not always fully believe Jann is the best choice for his job, due to his relative lack of media training, he supports him when it counts. Bloom plays the role of Danny with a boyish energy and charm that excellently conveys his confidence in his plans.
5
Lesley Mardenborough
Lesley Mardenborough (Geri Halliwell-Horner) is protagonist Jann's mother, and is portrayed as a kind and supportive woman who loves her son deeply. In contrast to her husband, Lesley never has any apprehensions about Jann's ability to follow his dreams, and encourages him throughout the film.
As racing is an extremely dangerous sport, Lesley is shown going through a serious emotional ordeal when Jann suffers a car accident, which Halliwell-Horner plays sensitively and realistically. Believing in and loving her son unconditionally, Lesley Mardenborough is a very likable character.
4
Audrey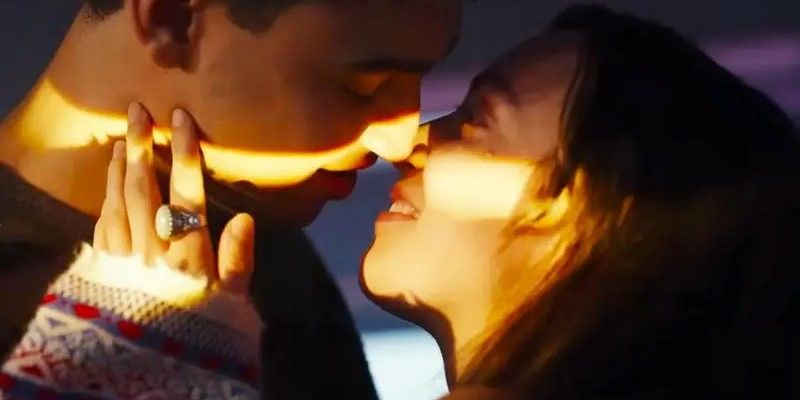 Audrey (Maeve Courtier-Lilley) is Jann's love interest in the film, and is characterized as a sweet and attentive partner who listens actively to Jann's hopes and ambitions as well as sharing with him her own desire to travel the world. Despite how outlandish Jann's goal of going from a gamer to a professional driver may initially seem, Audrey is always supportive and appreciative to him.
RELATED: 'Gran Turismo' Ending Explained: If You're Not First, You're Last
Courtier-Lilley brings immense warmth to a role which may in less capable hands have simply been a forgettable love interest, and she has strong chemistry with her scene partner Archie Madekwe. Audrey is a kind character who brings out Jann's sensitive side and encourages him to pursue his dreams.
3
Steve Mardenborough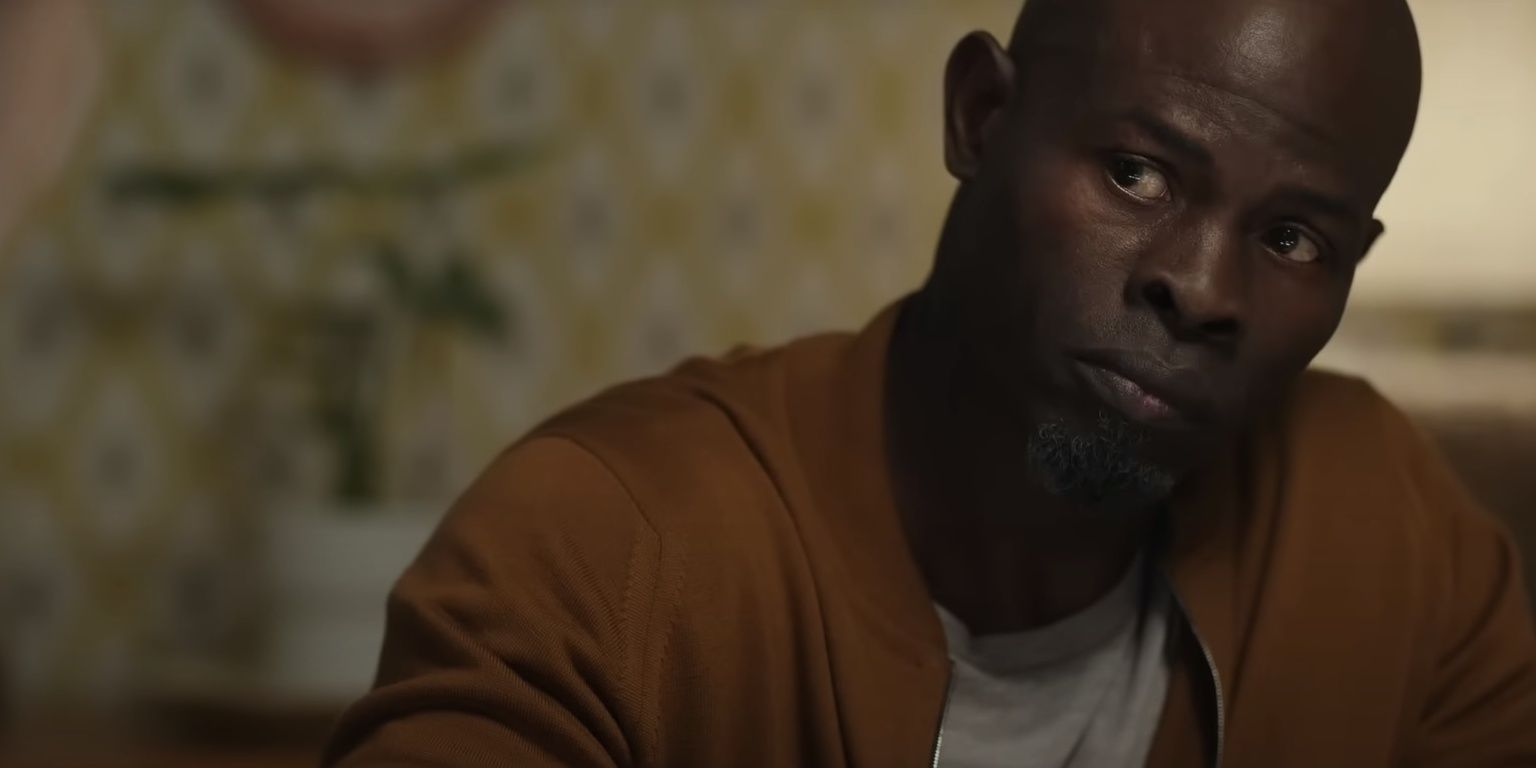 Steve Mardenborough (Djimon Hounsou) is Jann's father, and their relationship with one another is the film's most resonant arc. Hounsou gives the film's best performance, playing a man who has deep regrets about how his own life progressed and desperately wants a better future for his son.
Steve loves his son fiercely but is often dismissive of his dream to be a racing driver, deeming it an unrealistic goal and encouraging him to pursue football instead. However, when Steve finally comes around to supporting Jann's racing career, their father-son arc culminates in a tender and emotional moment, cementing Steve as one of the film's most likable characters despite his flaws.
2
Jack Salter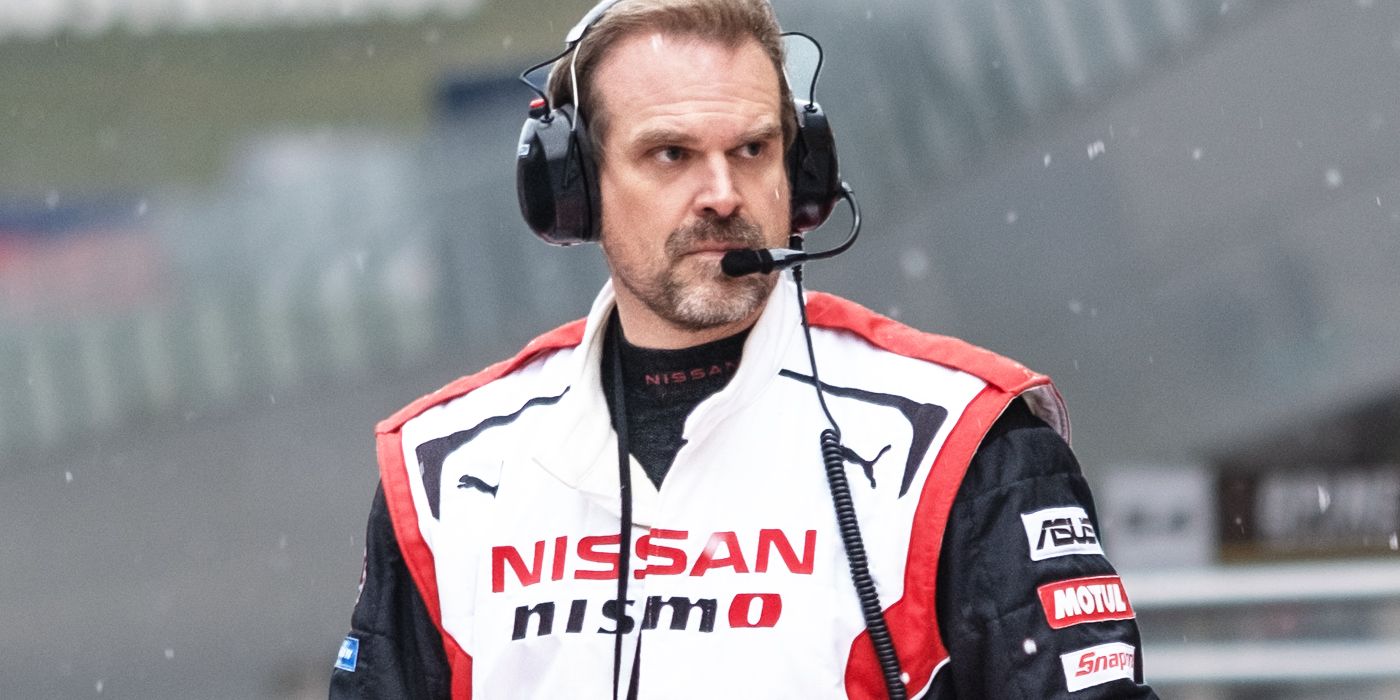 Jack Salter (David Harbour) is a fictional composite character representing a combination of tutors and mentor figures throughout the real Jann Mardenborough's career. Jack is characterized as an initially jaded former racecar driver who grows into a passionate and caring mentor to Jann, comforting him in his low moments and celebrating his successes.
Harbour has discussed feeling 'liberated' on the film's set due to its use of real cars and locations, and this liberation comes across in his energetic and dedicated performance. Jack is a tough and intense character, but also a very likable one due to the kindness underneath his harsh exterior.
1
Jann Mardenborough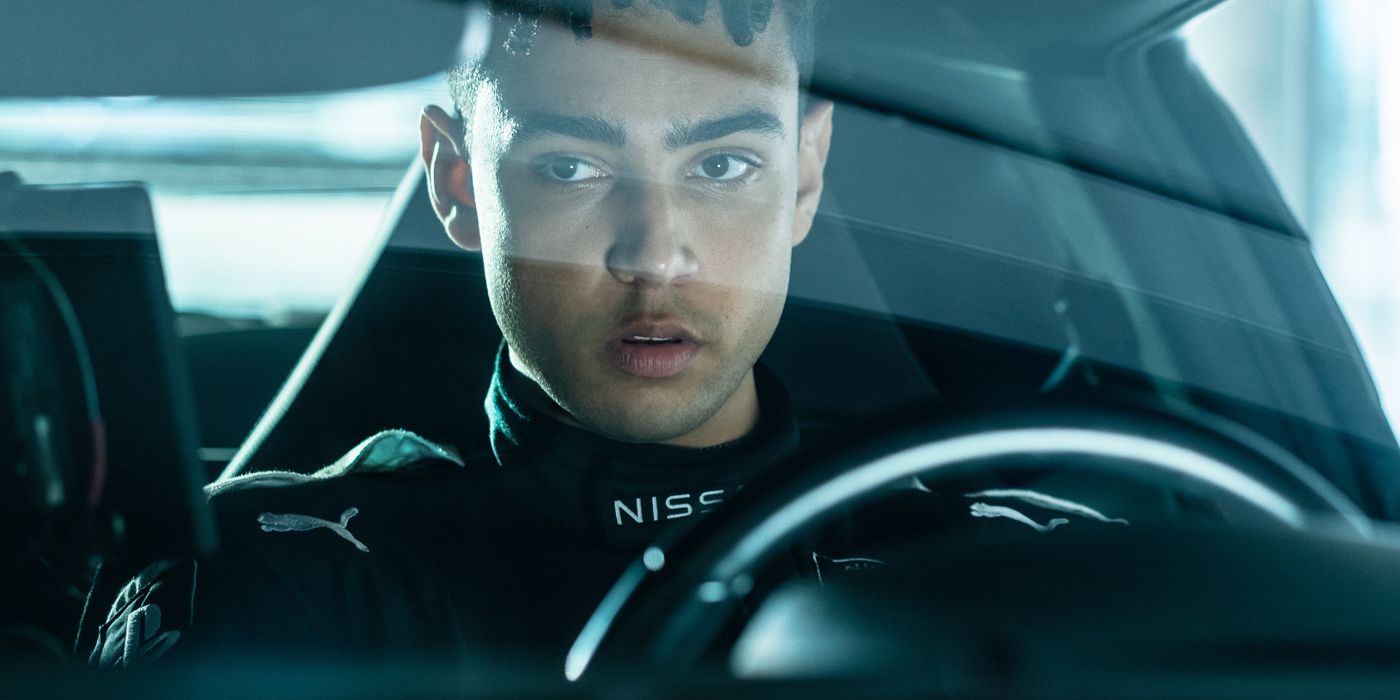 The film's protagonist Jann Mardenborough is a young man who is truly dedicated to his craft – initially as a gamer, and then as a professional racer. Jann is daring, ambitious and knowledgeable about driving and about car mechanics, and these skills benefit him greatly as a gamer and a driver.
The film follows Jann through some of the highest and lowest possible events in a professional driver's career, and Madekwe portrays both Jann's successes and failures very well. Madekwe prepared for the role by playing the Gran Turismo games in order to empathize with the real Mardenborough's head-space, which informs his strong performance. Jann Mardenborough is a likable and compelling protagonist with a very inspirational story behind him.