Everybody Loves Raymond was one of the best sitcoms of the '90s and early 2000s. It's Seinfeld meets Home Improvement, with some of the most over-the-top and self-centered characters, all of which are related, and many who are living under the same roof. The Barones aren't exactly the most likable people in the world. Frank (Peter Boyle) is angry and Marie (Doris Roberts) is overbearing. The titular star, Raymond (Ray Romano), has lived a coddled life that's turned him into a dolt who thinks of himself first. One member of the family isn't as bad as the others. Older brother Robert (Brad Garrett) is the suffering one, an odd duck who gets some of the biggest laughs for his eccentricities. He's also the only one in the family who is easy to like most of the time. He's not without his faults, but Robert Barone is the heart and soul of Everybody Loves Raymond.
'Everybody Loves Raymond's Robert Barone Is Easy to Love
While the Barones can be insufferable (though redeemable enough to still be likable beyond the laughs) it's Robert who is so easy to connect to. That's not to say that another likable character in Debra (Patricia Heaton) doesn't get our sympathies. She's put upon as the wife who has to deal with these people, but she did choose to marry into this family. Robert can't help it; he was born into the madness, and it's affected him deeply. Robert might be a giant of a man, but inside, he's still the unnoticed kid. His father is an angry man who doesn't dole out emotional support, and his mother has always given more attention to Ray, the baby of the family. The title of the show comes from Robert's frustrations at how much Ray gets away with. "Everybody loves Raymond," he sighs. While Ray can do no wrong (though he often does) what Robert does right doesn't get rewarded. Instead, he's the butt of jokes, a guy made fun of for his quirks. It's no wonder why he's so weird and filled with self-doubt. No one born into that family could come out of the experience unscathed.
Robert Barone Has the Most Heart on 'Everybody Loves Raymond'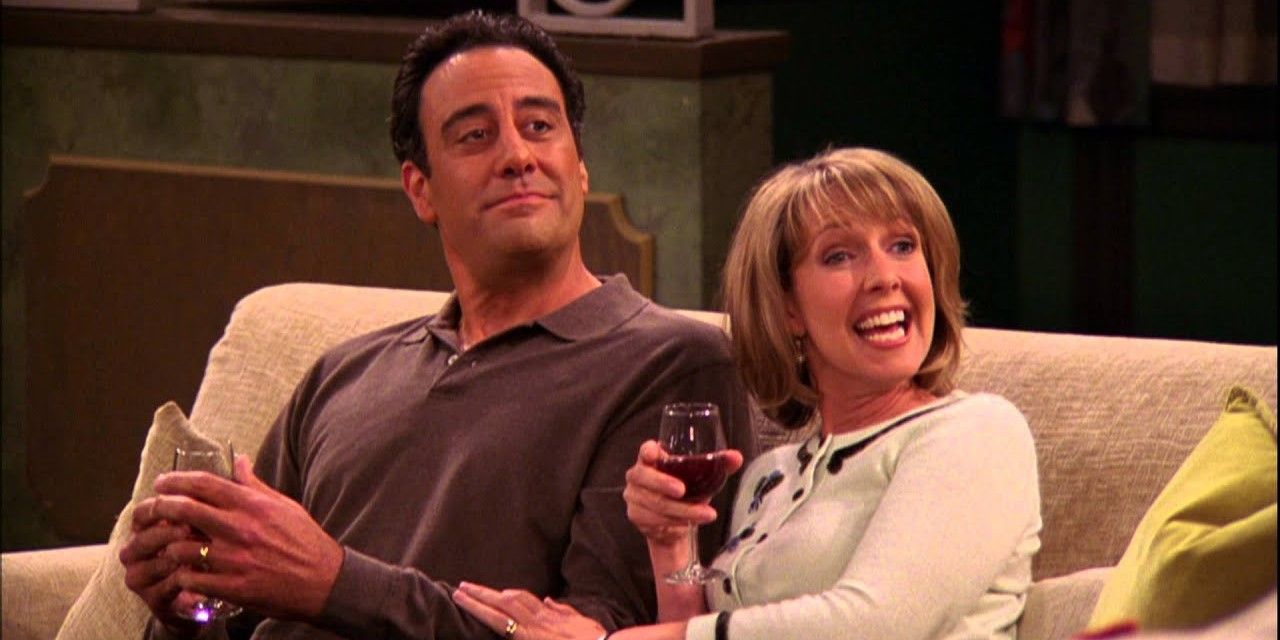 Robert might get ignored, only noticed to be mocked, but he hasn't given up. It's not just his upbringing in a dysfunctional family that gave him the short end of the stick. Robert's adult life isn't so great, either. Early on in Everybody Loves Raymond's run, Robert is a single man, struggling with a divorce that has wrecked him and forced him back home to live with his parents. Still, Robert trudges on. He's a cop dedicated to protecting people. No one else in the Barones is putting someone else first… unless it's Marie with her blind love for Raymond.
Robert never gives up. He puts himself out in the world, even if he gets shot down. One episode has Robert falling for a scam in which he gives away so much money to a photographer promising to make him a model. It's funny that he could fall for it, but we want to hug him for it. He's so gullible because he's that desperate to be noticed. He treats Ray's kids like his own, happy to go out with them. You can see a future great dad in the making. He's so good with the kids that Ray gets jealous, his anger leading to him making fun of Robert for not having kids of his own. It's incredibly harsh, but it makes us love Robert more. He's such a lonely man, yet here he is, reaching out to his niece and nephews, thinking of them first, only to get crapped on for it.
RELATED: 'Everybody Loves Raymond' Ending Explained: What Happens to the Barone Family?
Robert struggles with loneliness so much that perhaps Everybody Loves Raymond's most heartbreaking scene has him confessing to Marie that he's going to be alone forever. When Robert finally finds the love of his life in Amy (Monica Horan), we cheer for him. He adores Amy, treating her like a queen and not a burden. Whenever he messes up with her, it's because he doesn't think he's good enough. The happy moments lead to one of the most painful ones, when Robert goes to Amy's parents, Hank (Fred Willard) and Pat (Georgia Engle), to ask for their permission to marry their daughter. It's kind of him to believe in that formality, but we watch him get crushed when Hank and Pat say no. Every time he gets knocked down, we get more attached to him, and every time he gets back up, we love him more. Before Everybody Loves Raymond ended, Robert and Amy get married and live happily ever after.
Robert Barone Isn't Perfect and That's Why We Love Him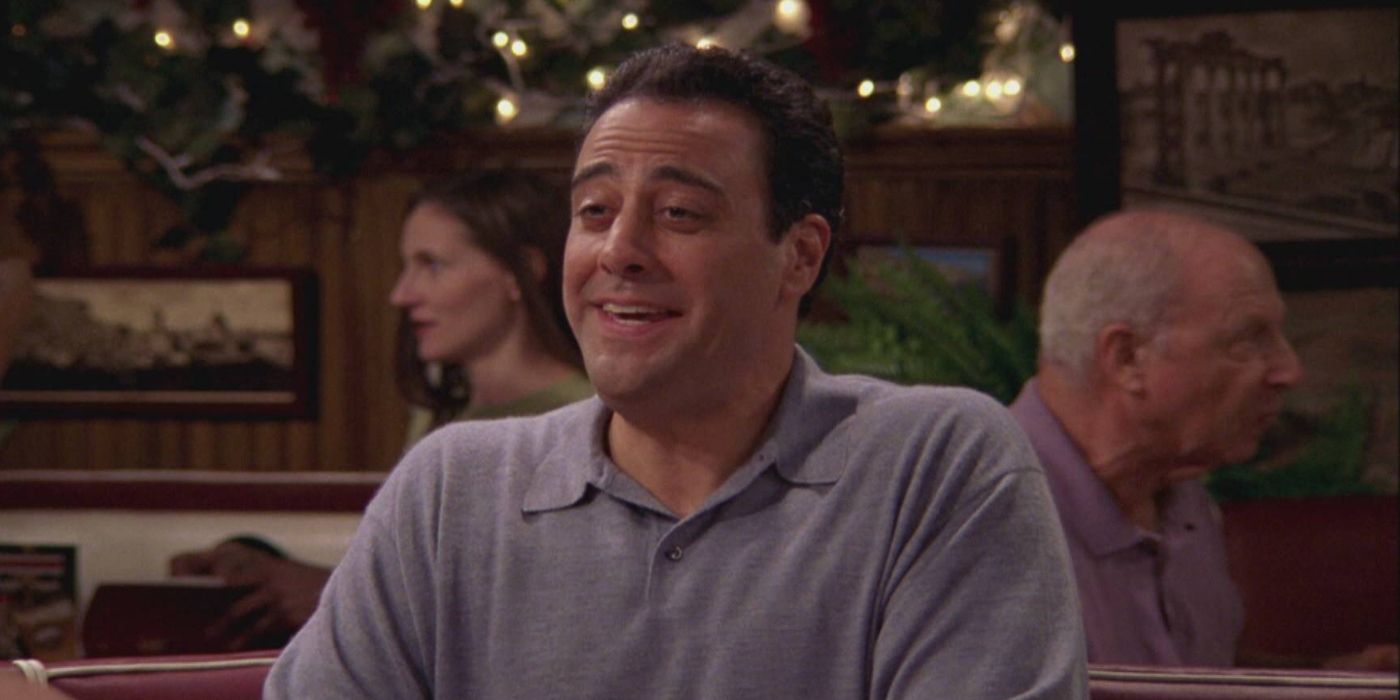 None of that means that Robert Barone is a flawless character. He'd actually be pretty unlikable if he was this sad sack good guy who never messed up. It's not just his quirks (like putting a fork or spoon to his chin before every bite of food) that make him so endearing. It's the bad moments and the outbursts that make him so relatable because we can understand where it comes from. He's not a jerk because he was coddled like Ray, he can be a jerk because he wasn't. Whenever Ray gets himself in trouble (which is often) Robert loves it and is ready to unleash that deep, giddy laugh. Rather than being supportive, he loves seeing his baby brother being taken down a peg. He might adore Amy, but yet he also treats her badly in his own way. Those doubts of his make him unable to commit to her for the longest time. You want to grab him by the shoulders and yell at him, tell him to get it together and treat this woman right, but he can't get out of his own way.
The worst of Robert comes out in a few examples. When Ray doesn't know what to get Debra for Christmas, Robert suggests the book To Kill a Mockingbird, because, unlike her own husband, Robert pays attention to what Debra likes. There are times when you even wonder if he has a bit of a crush on her because she's actually nice to him. When Ray becomes a glory hog over the book, getting so much love from Debra when he didn't do anything, Robert snaps, demanding credit for what he did. He couldn't be selfless, even on Christmas. While it's an ugly look, we still understand it. Like everything else, it comes down to Robert's deep need to be seen and appreciated, after being denied that so often.
'Everybody Loves Raymond' Season 2 Features a Stand-Out Robert Episode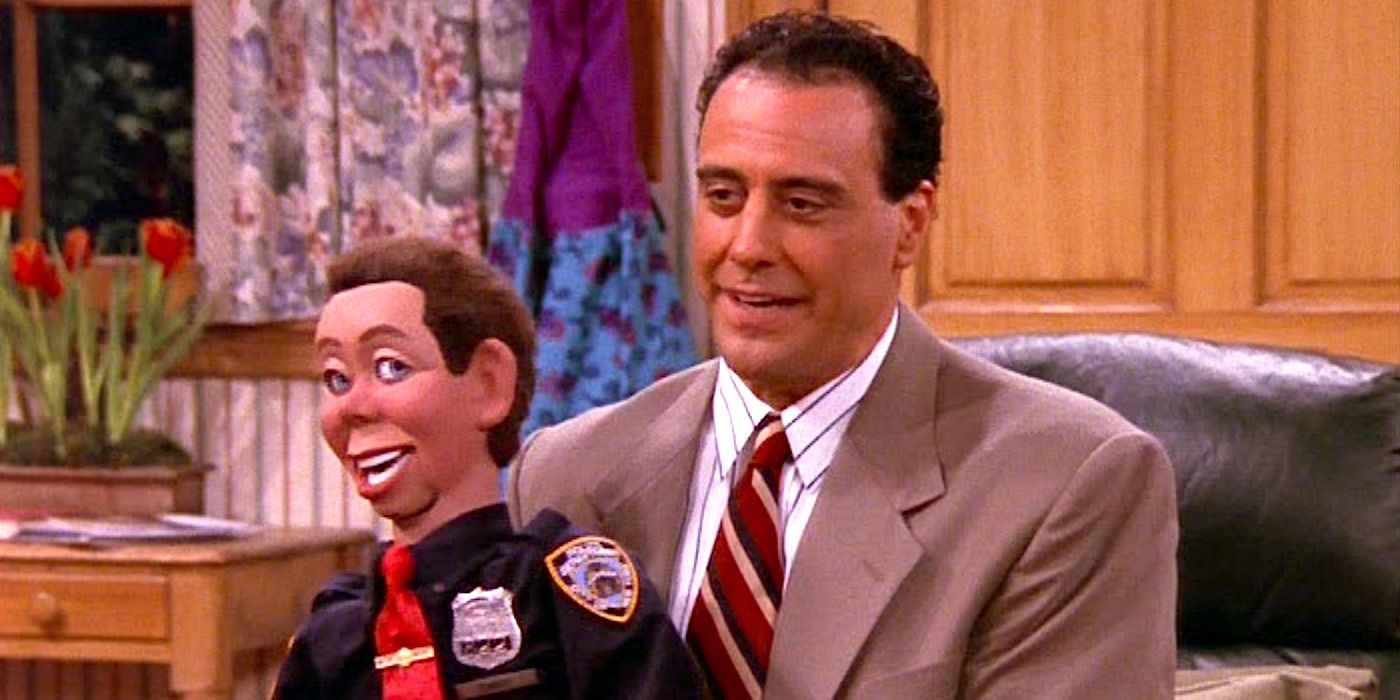 In Season 2's "Traffic School," Robert finds an outlet to let his anger out on his family through a ventriloquist dummy named Traffic Cop Timmy. Robert uses it to teach traffic school. He tries to practice his class for his family, but after being teased yet again, he lets his true feelings out through the doll. Timmy calls Frank a "crazy old bastard." Timmy then reminds Marie about how she once accidentally left Robert behind on a family vacation. Marie gets angry, telling Timmy that they're a good family. "As long as everybody's eatin', everybody's happy," Timmy says. "Just ask your husband, burp and slurp."
Timmy then hits on Debra, before getting to the root of the problem. "If it was Raymond's traffic school, everybody would be sittin' here without a peep, but the moment this poor guy needed something, everybody is too busy, everybody makes with the jokes. No one cares." The live studio audience stops laughing for a moment to give Robert an "aww." Robert is standing up for himself for once. It's the perfect example of why he's the best character. He's relatable, he's funny, he's a good guy, and his neurotic tendencies always keep the audience on their toes. The other characters have their predictable roles, but you never know exactly what you're going to get with him. It's why everybody loves Robert.
The Big Picture
Robert Barone is the most likable character on Everybody Loves Raymond due to his relatable struggles and endearing quirks.
Despite being constantly overlooked and made fun of, Robert never gives up and continues to reach out to others.
Robert's journey to finding love and his enduring resilience makes him an incredibly lovable and complex character.