Editor's Note: The following contains spoilers for One Piece Season 1.
The Big Picture
Netflix's One Piece live-action adaptation is receiving a positive response, setting the stage for a likely Season 2 that will explore the Arabasta Saga.
The introduction of characters like Alvida and Buggy in Season 1 hints at their future alliances and conflicts, laying the groundwork for revenge and new storylines.
The appearance of Captain Smoker in the pre-credits tease suggests that he will become a persistent pursuer of Luffy and the Straw Hat Crew, adding tension to future episodes.
Netflix's One Piece live-action adaptation has set sail in Season 1, and the hugely positive response and reception from fans and critics alike means that a Season 2 is likely on the horizon (at least it will be once the AMPTP decides to recognize the paramount value of their striking writers and actors). Being almost universally celebrated as one of the best anime/manga adaptations ever made, One Piece Season 1 largely covers the East Blue Saga, where Monkey D. Luffy (Iñaki Godoy) recruits the greatest pirate crew ever assembled, so they can seek out the elusive One Piece treasure. Being a new gem in Netflix's streaming crown, it's only a matter of time before the streamer confirms that a second season of One Piece is in development. Even better, the first season plants the seeds of several significant arcs, characters, and storylines for a prospective second season and beyond.
RELATED: How 'One Piece' Avoided the Manga Adaptation "Curse"
Netflix's 'One Piece' Season 1 Introduces Baroque Works Earlier Than the Anime
Should Netflix's One Piece continue to be faithful to the original anime and manga series, Season 2 will likely be exploring the Arabasta Saga. In Luffy and the gang's first proper voyage into the Grand Line, they take a detour to help a princess reclaim her homeland. The villains of this saga are a crime syndicate known only as Baroque Works, and the shadowy organization pops up a bit early in the first episode of Netflix's One Piece Season 1.
In the live-action introduction of Roronoa Zoro (Mackenyu), the legendary swordsman has his meditation session interrupted by an unfamiliar face. When Zoro asks the stranger for his name, the individual calls himself Mr. 7 (Ben Kgosimore), an assassin for an organization called Baroque Works. Mr. 7 is hoping to recruit Zoro for the exclusive shadow cell, but when Zoro flips Mr. 7 a Mr. 1-shaped finger, an all-out duel ensues. The conflict ends with Zoro going The Phantom Menace on Mr. 7 and cutting the Baroque Works member clean in half.
The sequence between Zoro and Mr. 7 is not one seen in the anime but it does explain how Zoro knows about Baroque Works during the Arabasta Saga. The hierarchy of Baroque Works consists of male agents ranked numbers 0-13, with 0 being the highest and 13 being the lowest. They also typically have a female partner joining them on their missions, but Mr. 7 tries to recruit Zoro solo. Mr. 0 in particular becomes the main antagonist of the Arabasta Saga, and it's quite likely we'll see his rise to infamy in a second season.
Buggy and Alvida Team Up For Revenge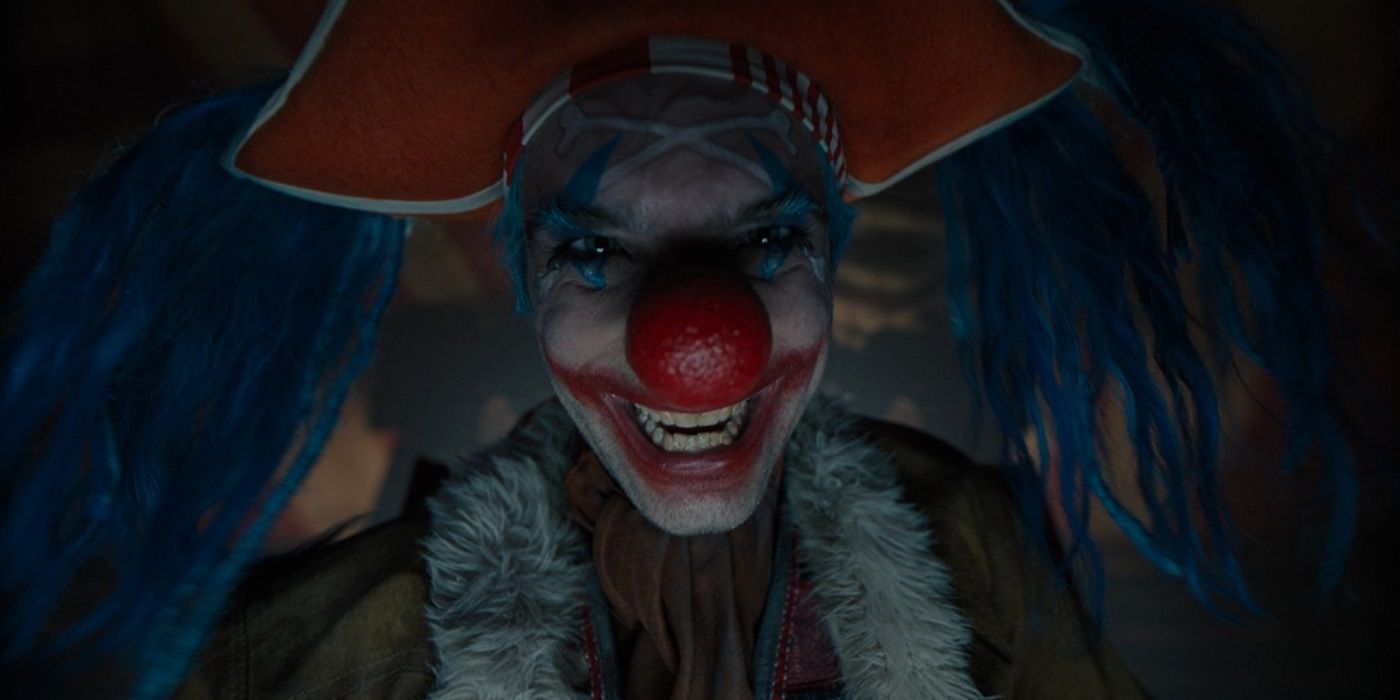 One of the standout characters of Netflix's One Piece is its interpretation of Captain Buggy the Clown (Jeff Ward), who gets a lot more screen time and urgency in the live-action series during the East Blue arc than he did in the anime. Still, Buggy would ultimately return for revenge in the Lougetown Arc, but not before making an alliance with a villain seen earlier in the storyline.
The first pirate captain that Luffy dispatches in One Piece is Captain Alvida (Ilia Isorelýs Paulino), who views herself as the ultimate pirate captain. In the anime, Alvida finds a Devil Fruit after her fight with Luffy called the Smooth-Smooth Fruit. The magical artifact completely changes Alvida's appearance and makes her skin so smooth to the point where any projectiles will slide right off of her.
Buggy and Alvida's defeat by the Straw Hats is what connects them, and the two decide to get vengeance on Monkey D. Luffy. With their Devil Fruit abilities in hand, the two dreaded captains hope to dispatch Luffy before he even makes it to the Grand Line. The finale of One Piece confirms Buggy and Alvida's alliance but doesn't reveal if Alvida has found the Smooth-Smooth fruit yet.
Smoker Is Ready To Hunt the Straw Hats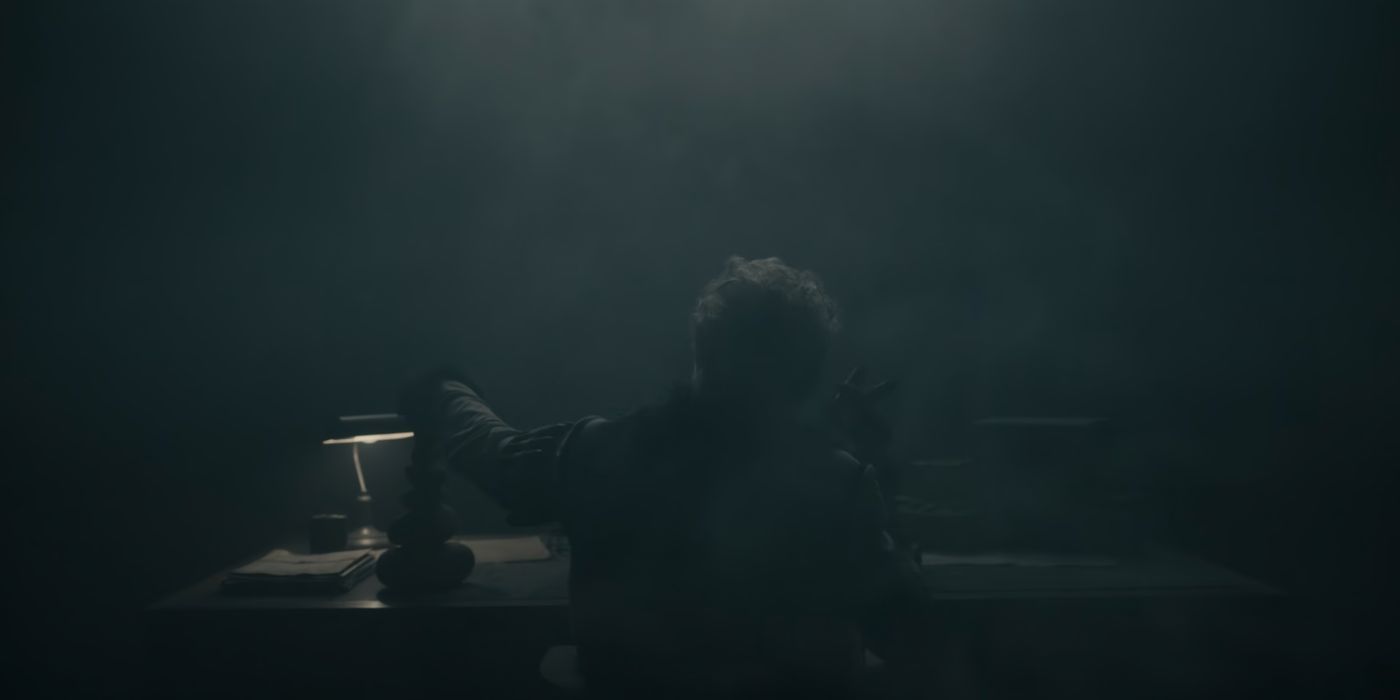 Netflix's One Piece Season 1 concludes with a pre-credits tease that sets up a classic One Piece villain. The sequence sees a spiky-haired man sitting in a hazy room as he sets the new wanted poster of Luffy ablaze with one of his cigars. The bleached hair, two cigars, and smoke-covered room prove beyond any reasonable doubt that this can only be one man – Captain Smoker.
The Marine military leader of Lougetown, which is the place where Pirate King Gold D. Rodger (Michael Dorman) was executed all those years ago. A younger Smoker (Matthew Leck) was present at that historic event, and you can actually get a glimpse of him during the Netflix show's prologue. Smoker is no ordinary Marine captain, as much like Luffy, Smoker has also eaten a Devil Fruit. Instead of giving him stretchy powers, Smoker is able to turn his body into pure smoke to defeat scallywag pirates in creative ways.
Smoker is not just a one-off roadblock for Luffy and the Straw Hat Crew. Following their first meeting, Smoker becomes a tenacious pursuer of the heroic pirates, even being willing to follow them in waters as dangerous as the Grand Line.
Netflix's 'One Piece' May Have Subtly Teased Blackbeard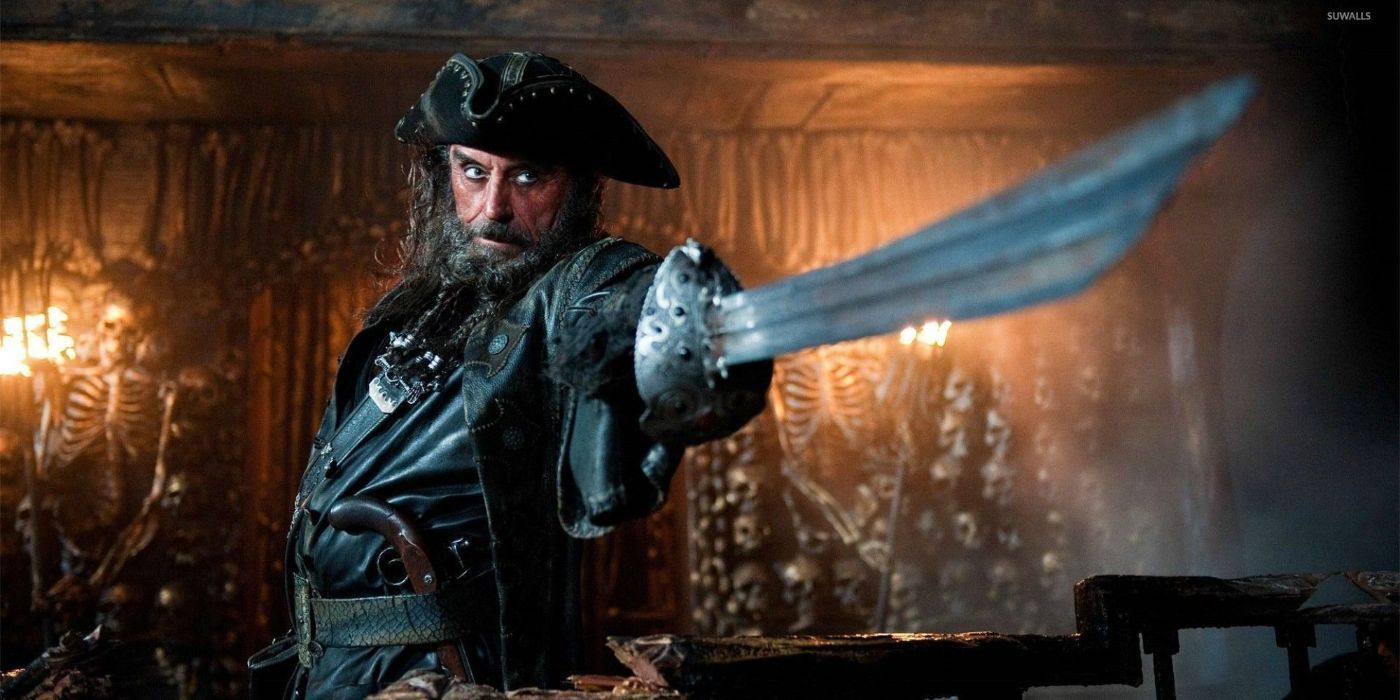 Just like Monkey D. Luffy, this one is a bit of a stretch, but hear us out. A practically guaranteed face that will appear in a future season of One Piece is Marshall D. Teach – the One Piece universe's take on real-life pirate legend Edward Teach, who is better known by his infamous nickname, Blackbeard. Luffy has faced many villains in his long-running series, but Blackbeard may just be the worst, being responsible for some of the most heinous acts in the entire franchise. Plus, he is the holder of not one, but two Devil Fruit abilities, making him a near unstoppable threat.
The prologue of One Piece may have teased Marshall D. Teach through the sequence's narrator. If the voice narrating Gold D. Rodger's final tale sounds familiar, that's because it's none other than Winston from the John Wick films himself, Ian McShane. The actor being cast as a narrator is hardly surprising given his truly epic bravado and voice, but one former role from McShane got us thinking.
McShane just so happened to play another romanticized take on Blackbeard in Pirates of the Caribbean: On Stranger Tides. While this may purely be a coincidence, McShane's legendary charisma is very fitting for a devious villain like Marshall D. Teach. Perhaps this seemingly minor narrator's cameo is setting up something or someone far more significant.
The Straw Hat's Sixth Crew Member is Going to be Tough to Adapt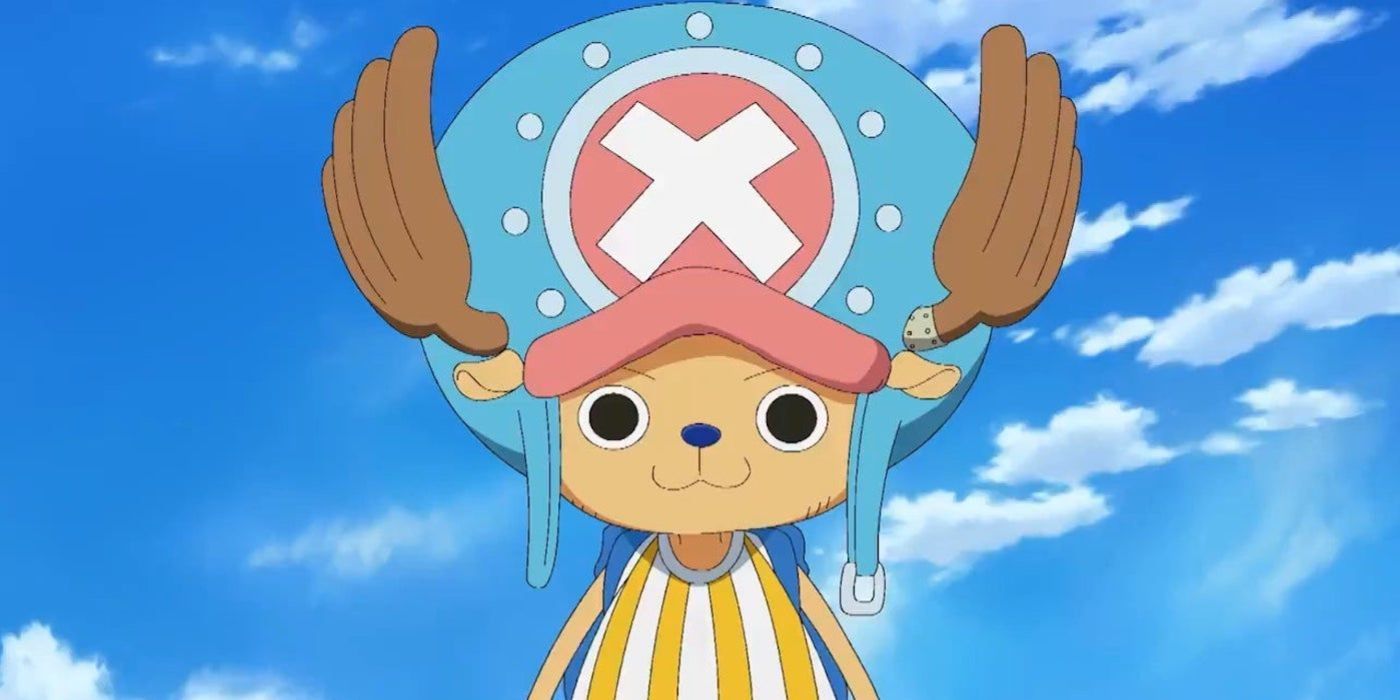 While there's no direct tease for this particular character in Netflix's One Piece Season 1, Season 2 of the series will almost certainly feature the fan-favorite sixth crew member of the Straw Hats. That character is Tony Tony Chopper, the anthropomorphic reindeer doctor who is going to be tricky to bring to life. The main reason for that is, well, Chopper is an anthropomorphic reindeer doctor. Not only is that somehow goofier than everything we've seen so far, but he'll likely be a CG creation in a series that is largely focused on practical effects.
Is adapting Chopper impossible? No, but it is tricky. If done right, Tony Tony Chopper could become the next Baby Yoda in terms of lovable cuddly creatures. If done wrong, we're looking at an uncanny valley nightmare. Still, Chopper's all-but-confirmed live-action debut potentially has one big thing going for it. Academy Award-winner Jamie Lee Curtis, who is an avid One Piece fan herself, has expressed interest in joining the cast as Chopper's mentor, Kureha. Netflix? Do it.
Netflix's One Piece is streaming now.