Horror stands as one of cinema's oldest and most ambitious genres, and it has cultivated a passionate fan following off the back of its ability to leave viewers a terrified, trembling mess. One of its most viscerally horrifying subgenres comes in the form of paranormal movies, with films focusing on unnatural beings like ghosts, spirits, and demons which invade our nightmares and pique our superstitions and fears.
With impeccable special effects, agonizingly suspenseful storytelling, and an engrained sense of terror that forces us to keep watching no matter how much we want to look away, great paranormal horror films have served as one of the genre's defining pillars for decades. From timeless classics from over 50 years ago to modern masterworks that reinvent the terror for new generations, it was much more than mere jump scares that made these films the iconic hits that they are today.
Updated on August 28, 2023, by Ryan Heffernan:
Rich with ghost stories, demonic possessions, and all manner of harrowing, heinous things that go bump in the night, the best paranormal movies are rich with many of the monsters and mayhem that horror fans adore. A defining entry of the genre was 1973's The Exorcist, a timeless masterpiece that is getting a direct sequel with The Exorcist: Believer coming to cinemas on October 13.
13
'Poltergeist' (1982)
Poltergeist made television a thing to be feared. When the youngest of the Freeling family, Carol Anne (Heather O'Rourke) begins chatting with the static on the TV, there is something wrong. Eventually, the rest of the house becomes a horror show as well and it is overrun by malevolent ghosts who want to abduct Carol Anne.
RELATED: Horror Movies For Beginners to Ease Into The Spooky Genre
Released in 1982, Poltergeist has become a timeless horror classic with its consistently terrifying tone which remains just as scary today as it was the day it was released. In addition to being a terrific paranormal horror film, it is also one of the all-time great haunted house movies, one that not only gave viewers nightmares, but left them in a cold sweat when their television sets went to static as well.
12
'Smile' (2022)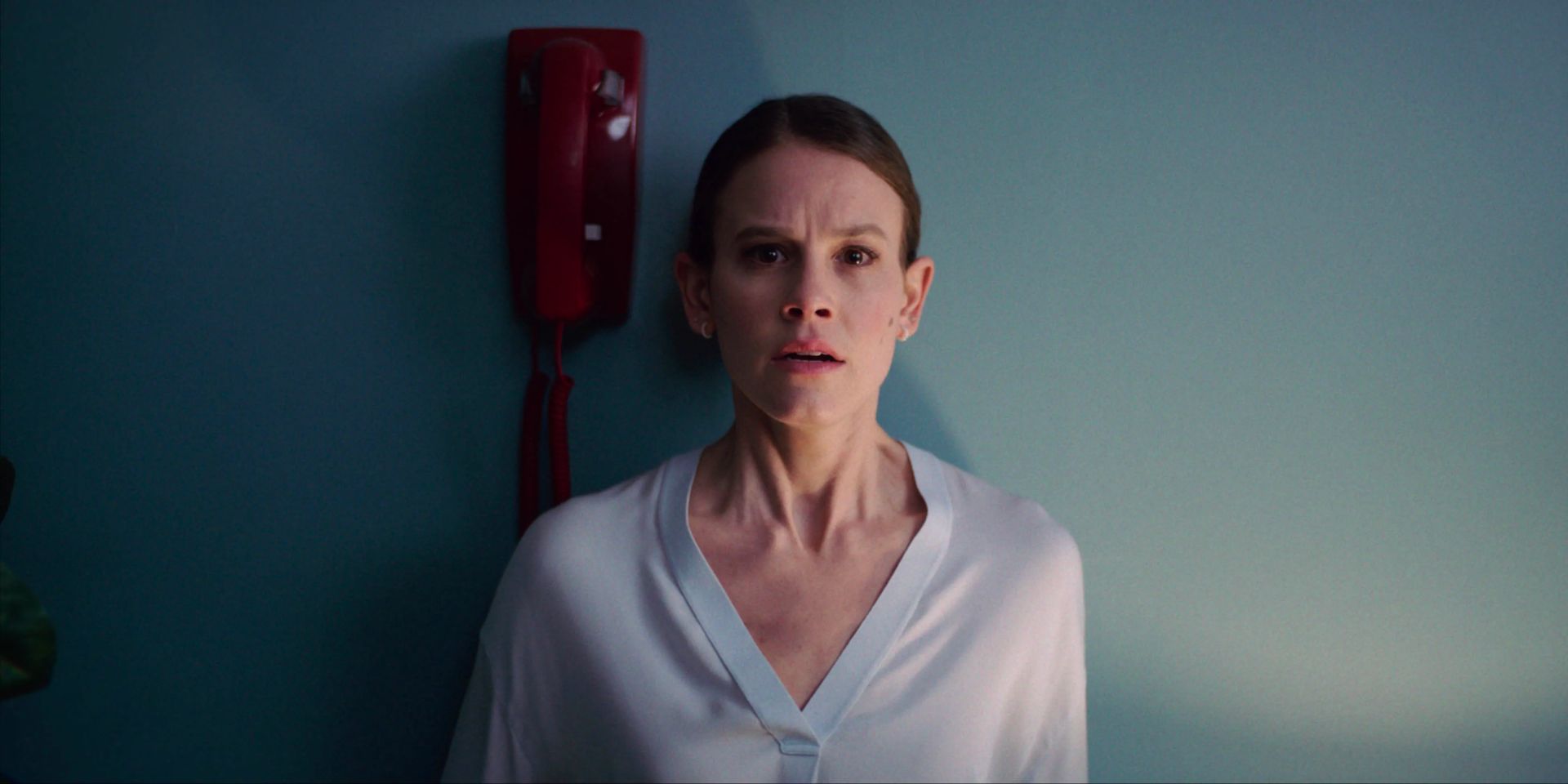 The directorial debut of Parker Finn adapting his 2020 short film Laura Hasn't Slept into a feature-length horror hit, Smile proved to be incredibly effective as an unnerving, creepy demon possession flick. It follows Rose (Sosie Bacon), a psychiatrist who believes she is being haunted by a supernatural threat after she witnesses the bizarre and harrowing suicide of one of her patients.
As a fresh entry into the world of horror cinema, Smile was a landmark box office success making well over $200 million worldwide. Its use of jump scares, mounting suspense, and its eerily off-putting performances offered more than enough horror to keep audiences awake at night for fear of what they would see in their dreams.
11
'Last Night in Soho' (2021)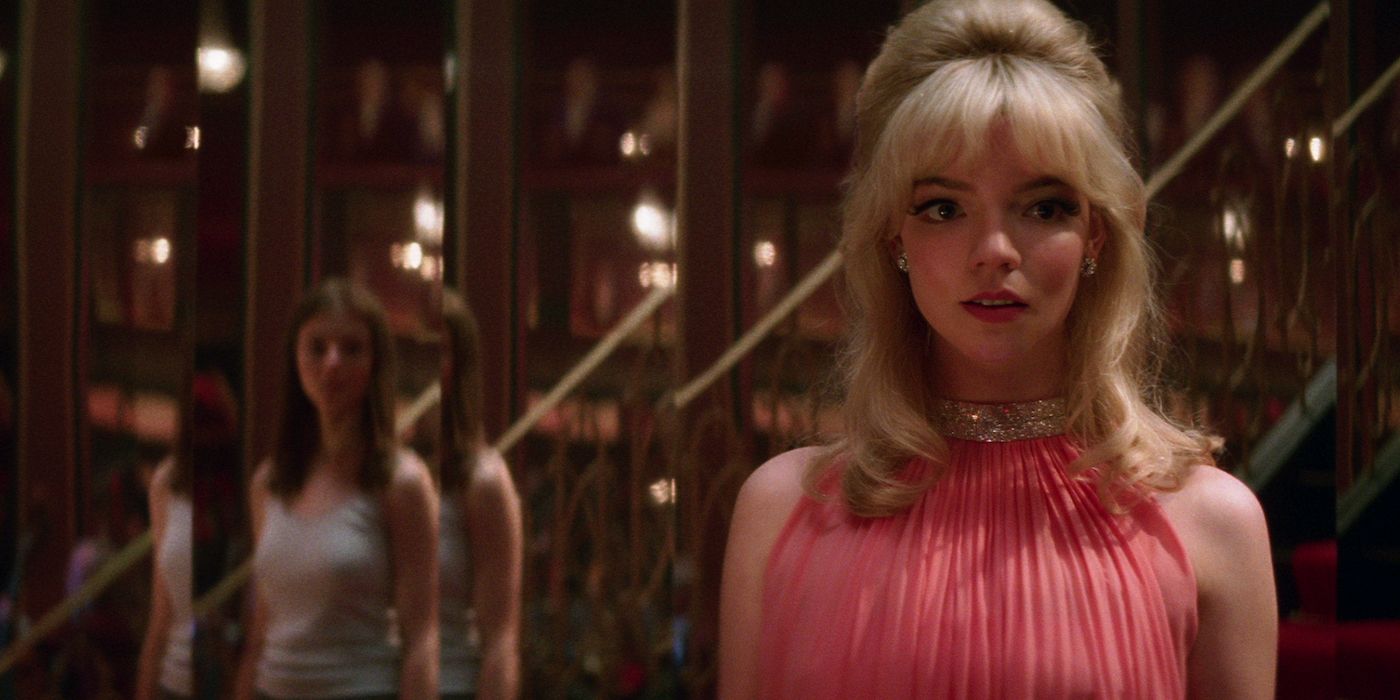 While it isn't classified as a horror film, Edgar Wright's ghost story draws clear inspiration from the genre while creeping under audiences' skin with much more than just evil spirits. Last Night in Soho follows Eloise (Thomasin McKenzie) a clairvoyant girl who moves to London to attend a fashion course at an illustrious arts school where her connection to the area's ugly past threatens to drive her mad and even drag her to an early grave.
While the film's ghoulish, faceless ghosts can certainly garner a fright, it is more the film's thematic focus on misogyny and abuse that made it particularly striking. It also didn't hurt that the film had a spectacular soundtrack of '60s hits, flaunted Wright's trademark dedication to style, and served as a wonderful testament to classic horror which fans could both adore and fear.
10
'Talk to Me' (2023)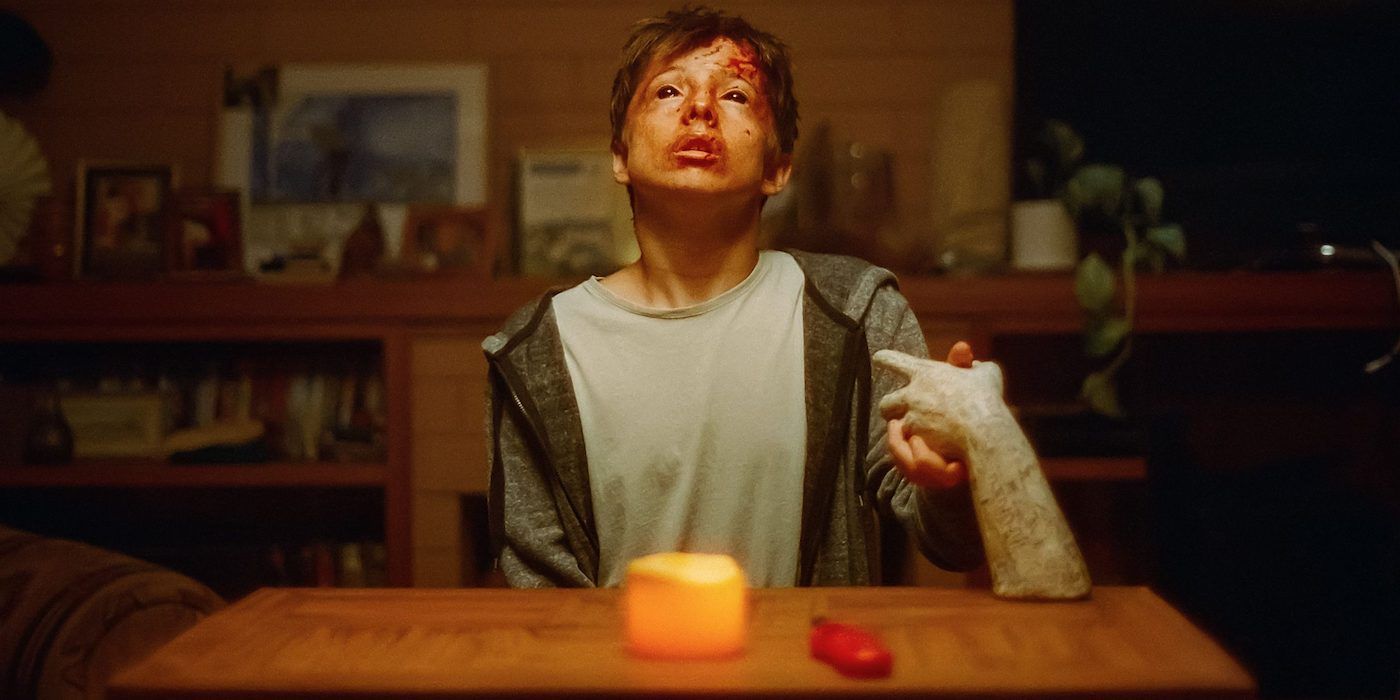 The modern age of horror cinema has seen a number of stunning instant classics arise, but few have had such immediate success as Talk to Me. Following a group of friends as they conjure spirits with an embalmed hand for thrills, its sudden shift to paranormal terror has entrenched it among the best and most popular horror movies to be made in recent years.
The debut film from Michael and Danny Philippou, it hearkens back to classic horror movies from decades past while being imbued with some new ideas that make it completely of its time. Further enhanced by its aspirational dramatic heft, Talk to Me is a deeply unsettling film capable of rattling even the most hardened horror fans and is destined to become one of the best paranormal horror movies, if not of all time, then of its era at the very least.
9
'Paranormal Activity' (2007)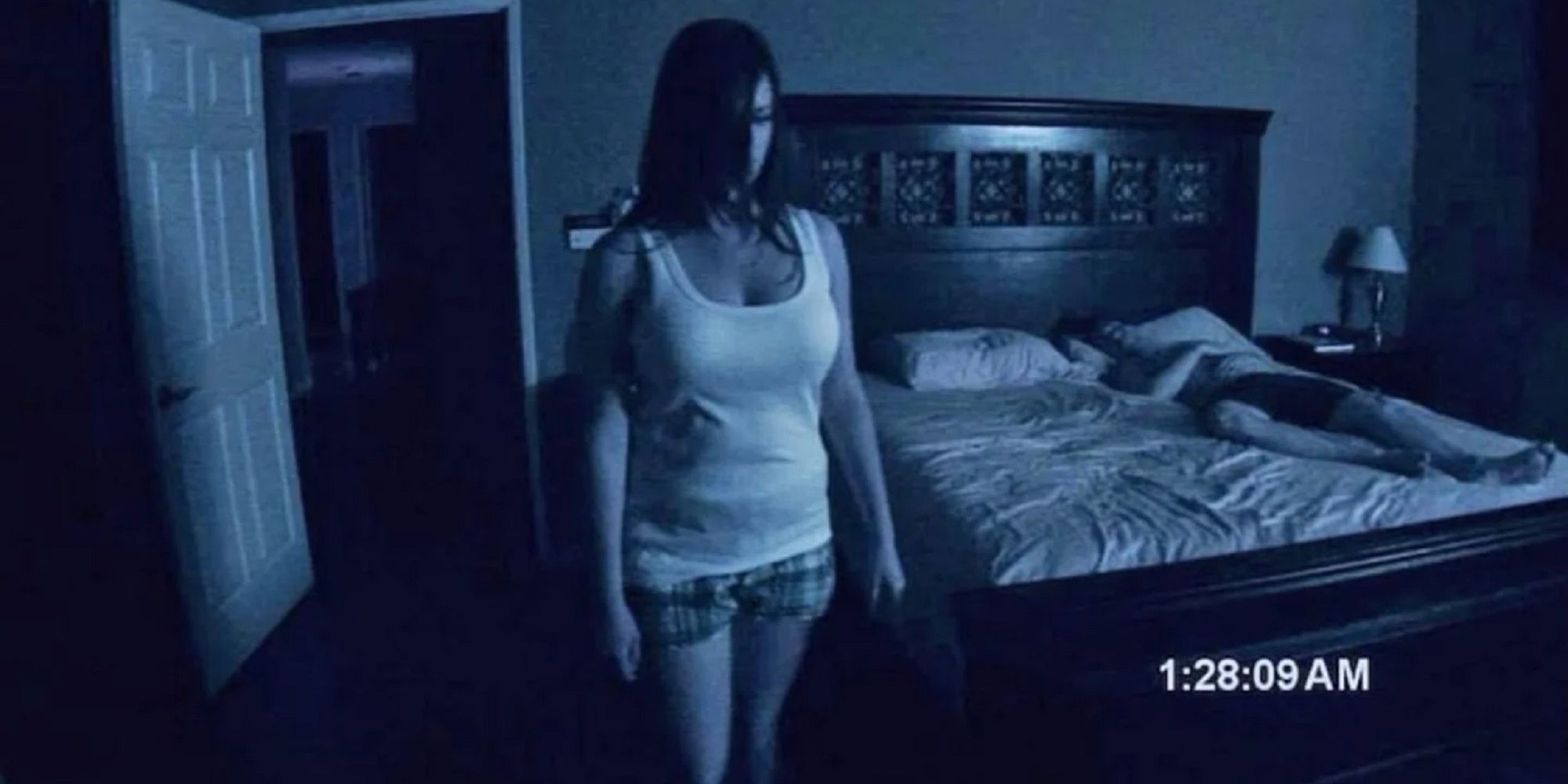 An ingenious mix of simple yet suspenseful narrative, low-budget innovation, and the haunting, invasive feeling exuded from its home-camera gimmick, Paranormal Activity is a true masterpiece of found footage horror. As one of the 21st century's earlier horror hits, it focuses on a young couple who move into a new house where a series of strange happenings inspire Micah (Micah Sloat) to set up cameras to document what is occurring.
RELATED: All the 'Paranormal Activity' Movies, Ranked from Worst to Best
Steadily building the tension as the weird events that occur become increasingly hostile, much of the film's agonizing torment actually stemmed from the lingering moments where nothing was happening. A stressful, heart-stopping horror film, Paranormal Activity remains an acclaimed hit of the genre and one of the most intense and terrifying paranormal horror films of all time.
8
'The Ring' (2002)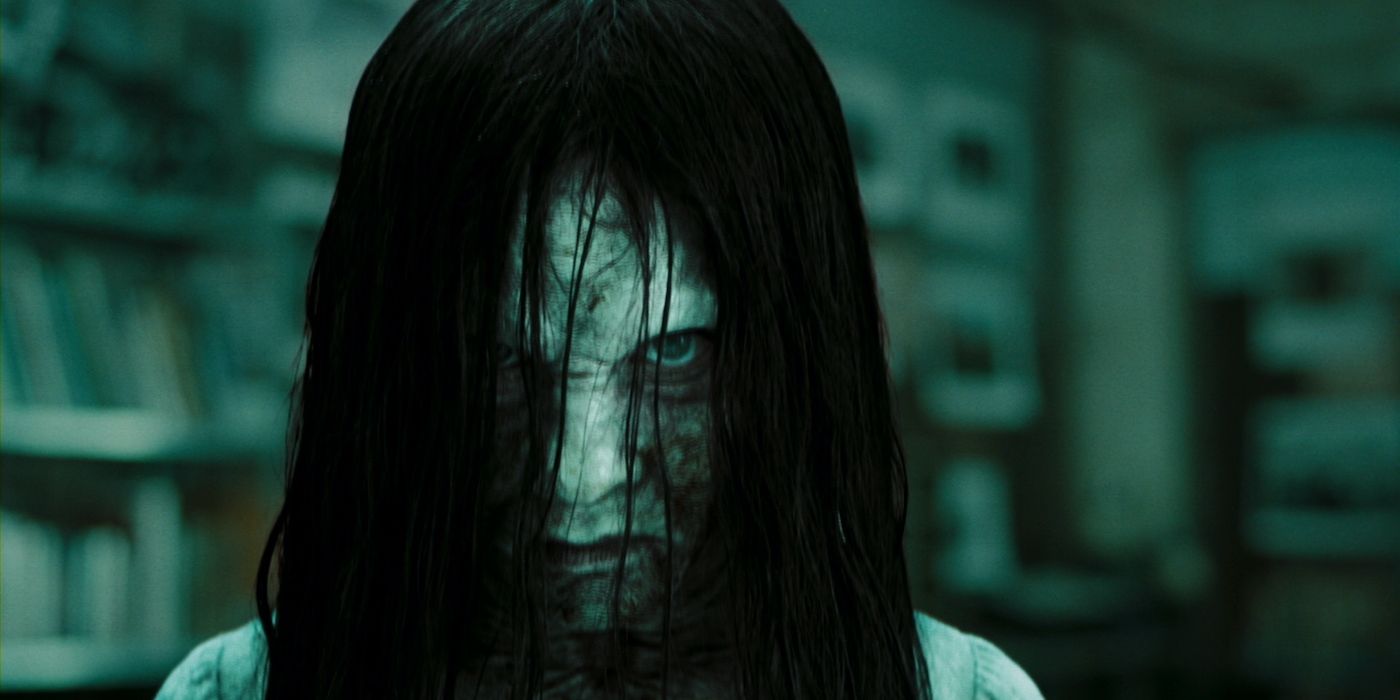 An American adaptation of the 1998 Japanese horror film Ringu, The Ring fast became a horror hit in the early 2000s. It follows Rachel (Naomi Watts), a journalist covering the death of four teenage girls who investigates a cursed videotape that kills people seven days after they watch it and must find answers to save herself after she views it out of curiosity.
Fascinatingly, the film went into production without a finished script, but it found momentum in Gore Verbinski's arresting atmospheric suspense and Watts' outstanding central performance. The Ring tapped into the internet phenomenon of chain mail horror years before it bled into the mainstream consciousness, becoming a superstitious, paranormal hit of urban legend terror and nightmarish visual terror.
7
'Rosemary's Baby' (1968)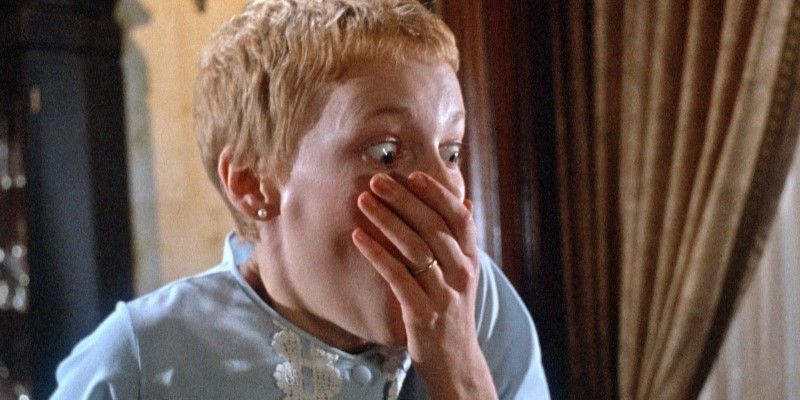 A famous, psychologically terrifying masterpiece, Rosemary's Baby is a true timeless classic of the horror genre. It focuses on Rosemary Woodhouse (Mia Farrow), the wife of a stage actor who moves into an apartment building with her husband where strange occurrences plague her as she falls pregnant, leading her to grow suspicious of her neighbors.
With a violent and overbearing satanism an underlying threat throughout the film, it gradually builds a sickening dread as the sinister plot of the complex's tenants unfolds. Powered by Farrow's phenomenal central performance, Rosemary's Baby doesn't just thrive as one of the scariest paranormal movies of all time, but as a great example of female-led cinema as well.
6
'The Conjuring' (2013)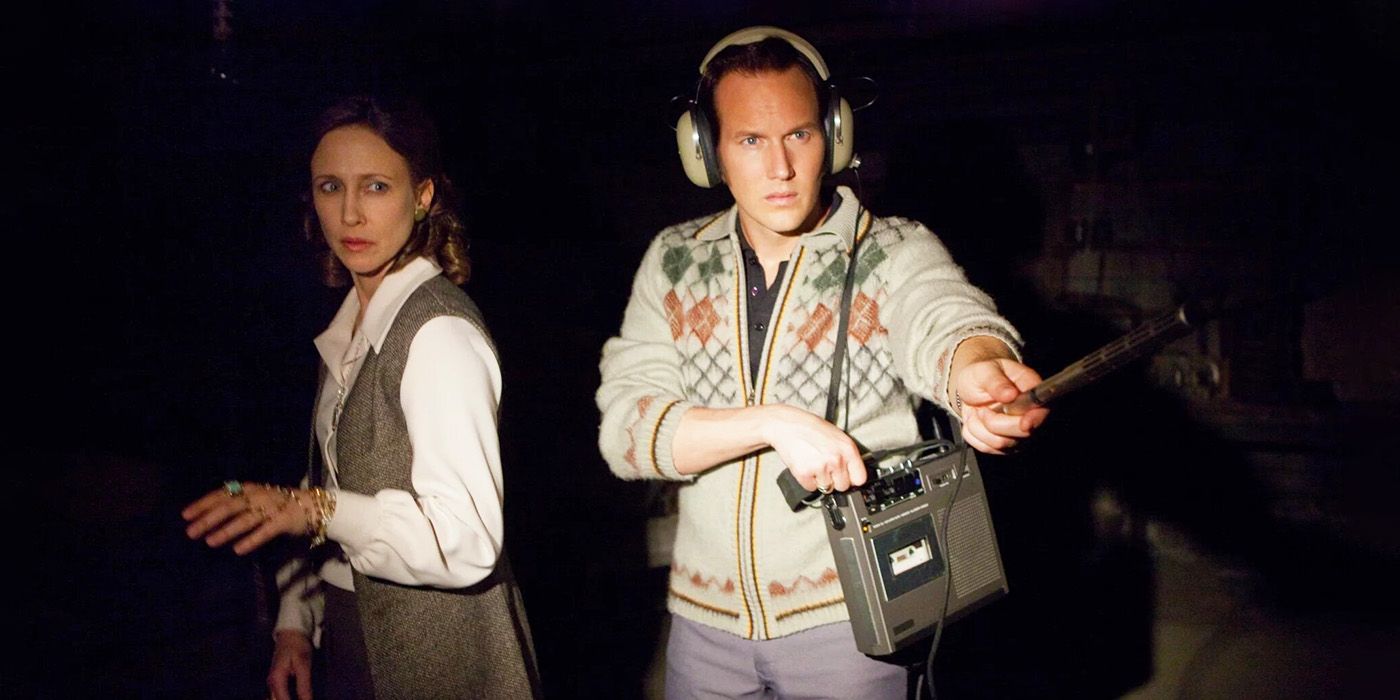 Throughout the 2010s, the horror genre had a massive resurgence, with more genre films becoming mainstream hits the longer the decade went on. One of the great, early major success stories for 2010s horror was 2013's The Conjuring which follows a family who move into a haunted house and turn to demonologists Ed (Patrick Wilson) and Lorraine Warren (Vera Farmiga) to investigate the curse's origin.
RELATED: How Accurate Are 'The Conjuring' Movies to The Real-Life Cases?
A suitably terrifying picture, it is a flawless example of haunted house horror and proved to be such a hit with fans that it spawned a successful extended franchise. Further adding to the nightmarish horror of the demonic evil and the visual frights, the film was reportedly based on true events that the real-life Warrens investigated in the 1970s.
5
'The Babadook' (2014)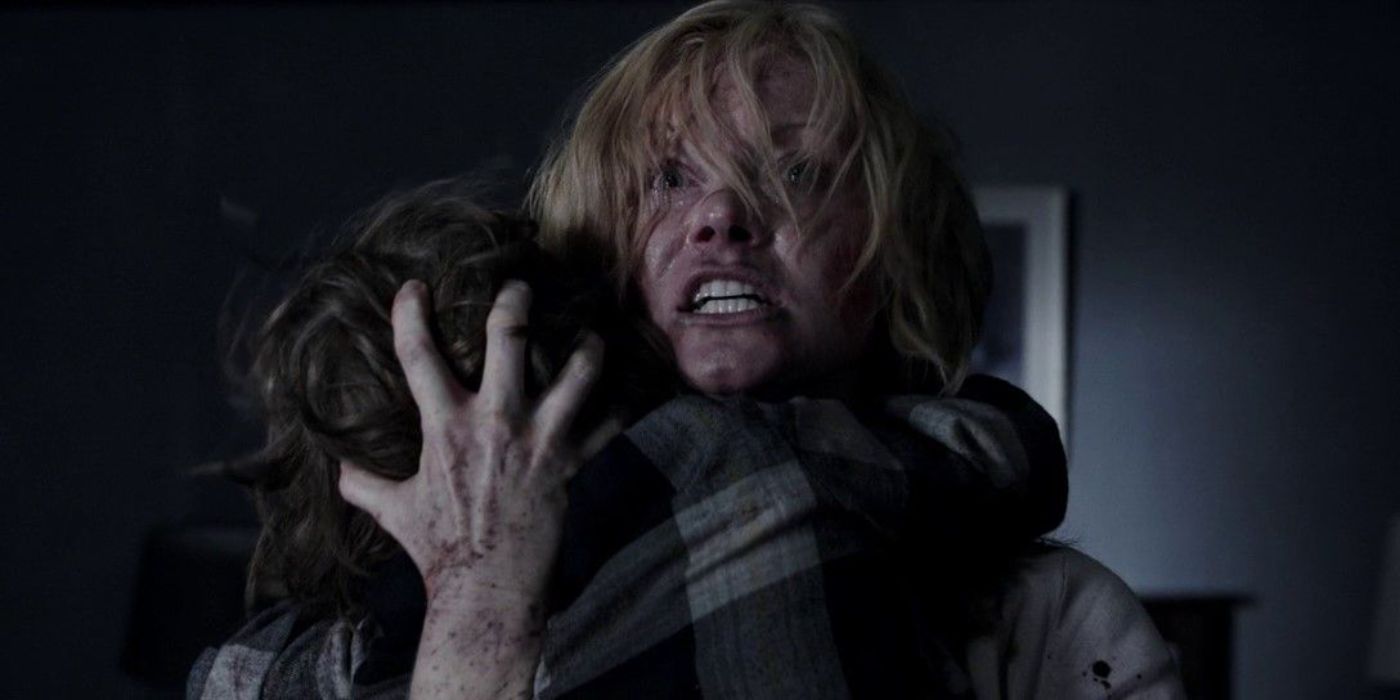 A cult hit of an Australian horror movie that has gradually built up its audience as the years have gone on, The Babadook served as the directorial debut of Jennifer Kent. Following a widowed single mother as her son begins to act strange and speaks of a monster coming to get him, it focuses on an ominous picture book called "Mister Babadook" and the monstrous evil that comes to life from within it.
The film won international praise not only for its horror mastery, but also for its depiction of grief and loss which gave it a heart-wrenching story of family woe as its core. As for its terrifying magnificence though, Kent masterfully manufactured a truly shaking horror film without having to rely on jump scares or copious gore to leave audiences dreading the titular villain long after the movie had finished.
4
'The Blair Witch Project' (1999)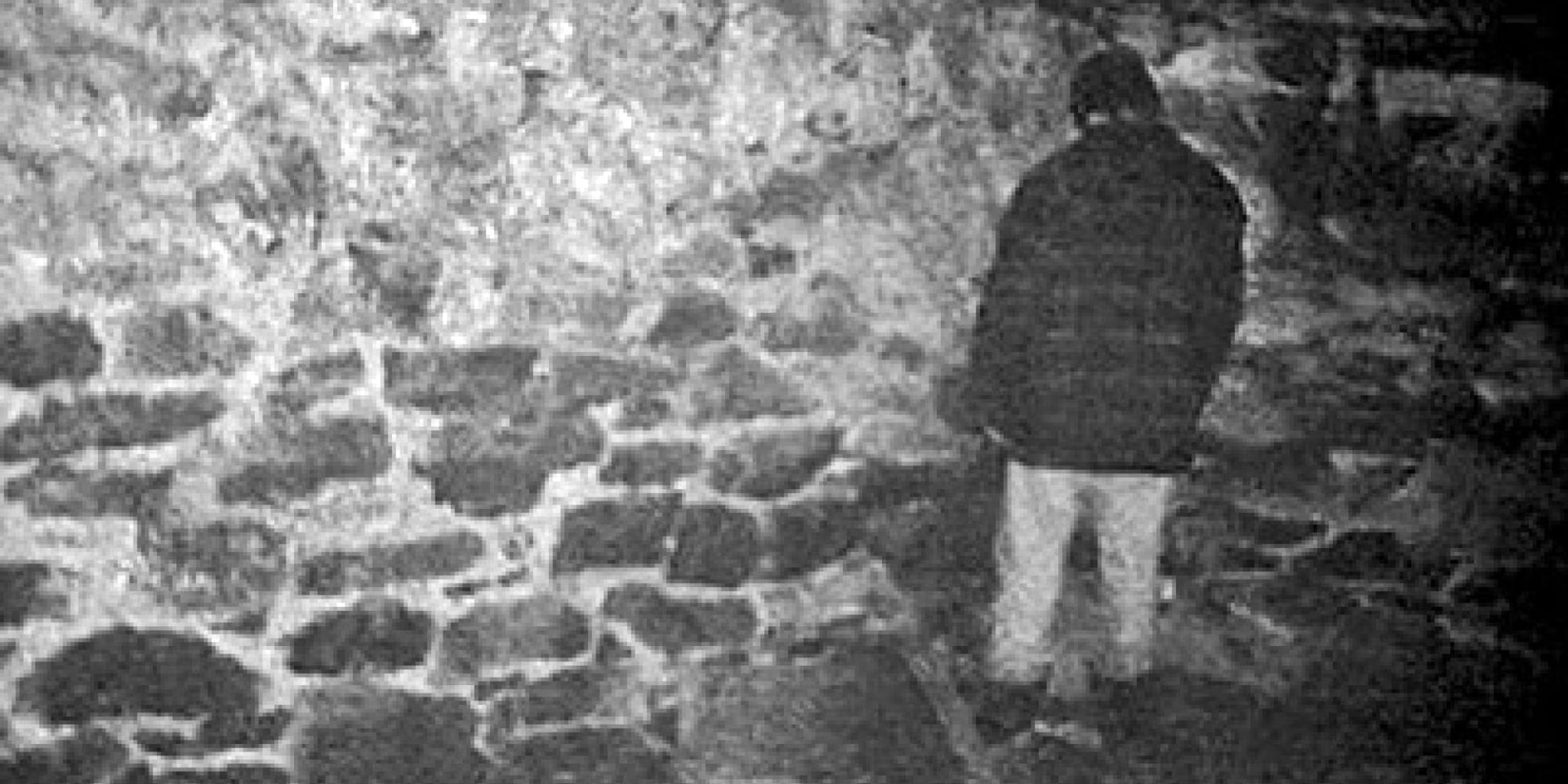 Still standing as the magnum opus of the found-footage subgenre over two decades after its release, The Blair Witch Project remains one of the most viscerally terrifying movies ever made. It follows three film students who seek to make a documentary about the legend of the Blair Witch, and venture into the supposedly haunted woods to find out more about the myth only to find themselves lost and being stalked by a wicked and malevolent force.
The low-budget documentary approach gave the film a jarring, grounded realism which elevated the horror by only giving audiences a very narrow viewpoint of what was unfolding. It allowed the imagination to run wild with all manner of dreadful thoughts, and also led to a very real sense of motion sickness which made many patron in theaters physically sick.
3
'Hereditary' (2018)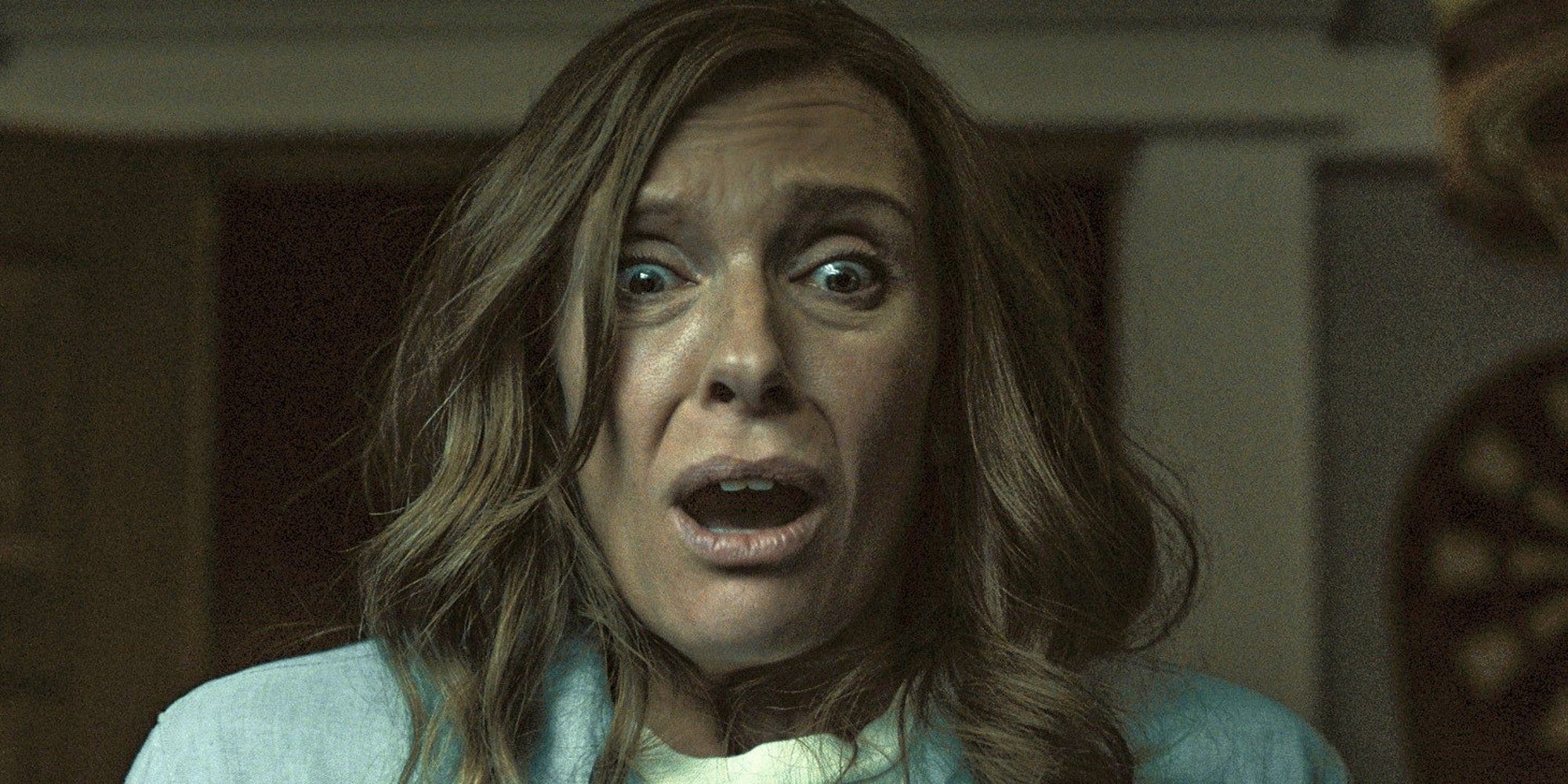 A ground-breaking debut from horror maestro Ari Aster, Hereditary became an instant classic with a startling reputation as being one of the scariest movies ever made. The famed horror flick follows a grieving family mourning the loss of an elderly relative who begins to fear they are being haunted by a demonic entity as they discover more of their disturbing ancestry amid a series of worrying occurrences.
RELATED: The Best Horror Movies of All Time, According to Letterboxd
The narrative takes some deeply disturbing turns to build an unbearable sense of dread which serves as an embodiment of nightmarish terror. Its commentary on loss, guilt, and family is brilliant, not only in its depth but also in how it works into the horror, further enhancing it as the story unfolds right up until its scarring ending which has undoubtedly led to nightmares for millions of viewers around the world and marked Hereditary as one of the best supernatural horror movies ever made.
2
The Shining (1980)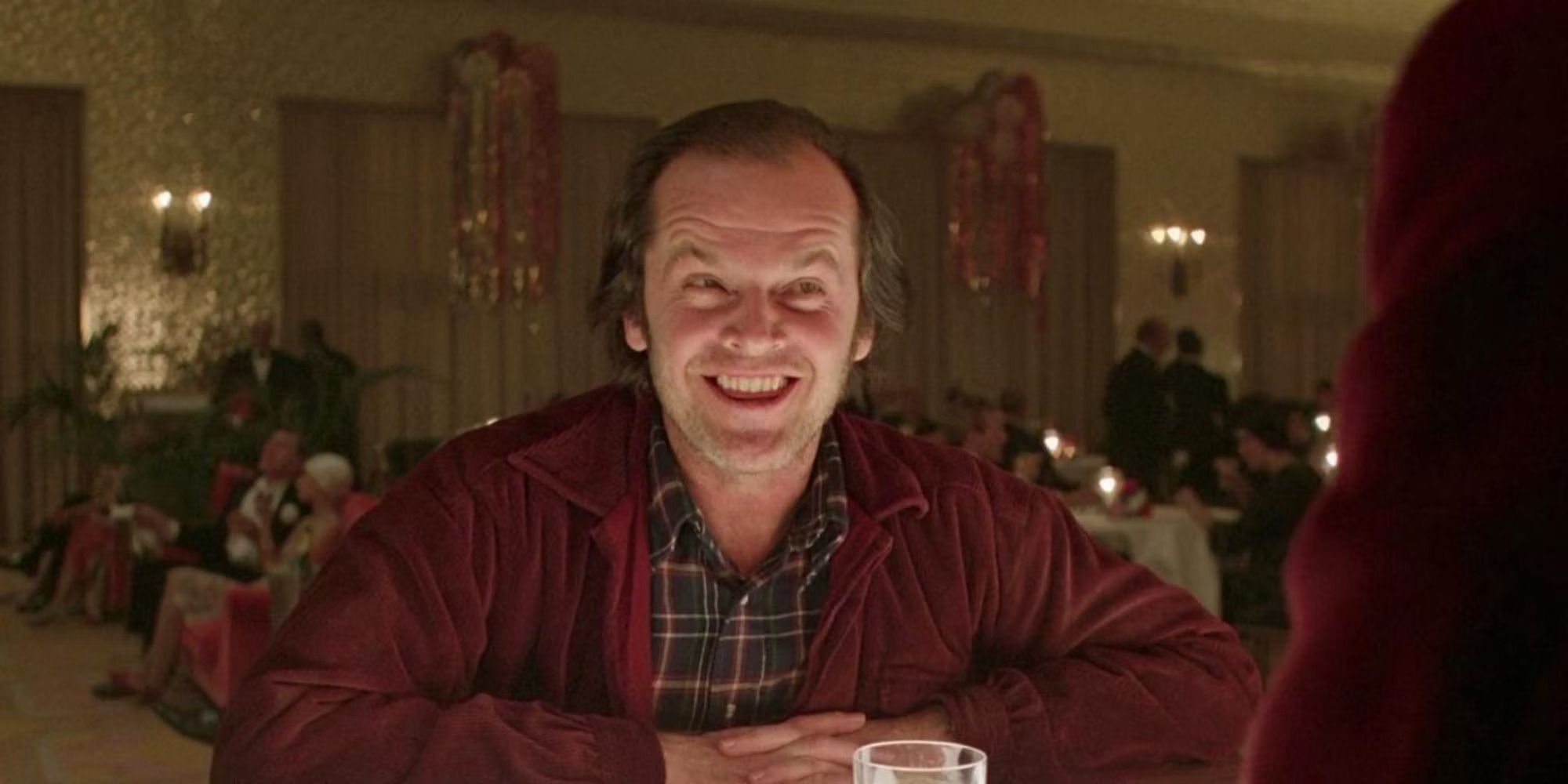 As one of the most renowned horror movies of all time, The Shining has endured for decades as a genre-defining masterpiece. From acclaimed filmmaker Stanley Kubrick, it follows a young family who relocates to the remote Overlook Hotel to serve as the resort's winter caretakers where the patriarch begins to go mad as the hotel's violent intent unravels.
With a runtime of 146 minutes, the film utilizes an agonizingly slow pace to draw out every ounce of dread and eerie suspense. It may not be the most immediately terrifying movie, but it does prove to be an exhausting, lingering nightmare that can haunt viewers long after the credits roll.
1
'The Exorcist' (1973)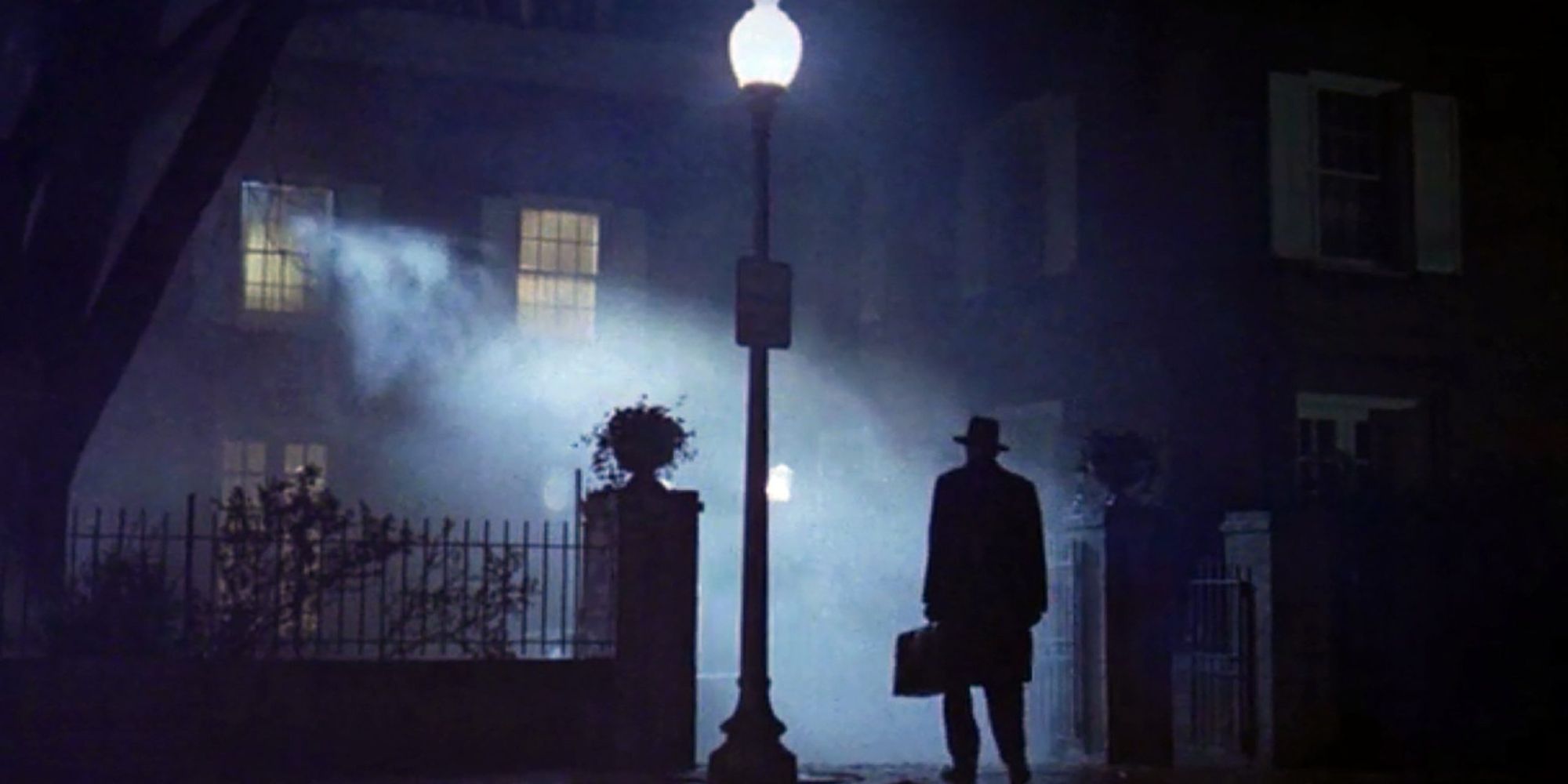 When young Regan (Linda Blair) becomes possessed by Pazuzu, her family calls for an exorcism to vanquish the evil demon. As Regan's condition worsens, she wreaks havoc on her household as she battles the demon for power over her very being all while two catholic priests work tirelessly to exorcise the demon from her body.
The Exorcist broke barriers for the genre, becoming an instant and lasting phenomenon that incited widespread fanfare and spectacle while also inspiring derision and even legends of a cursed production. Despite all the hysteria surrounding the film though, the one thing about the film that has endured is its masterful execution of paranormal horror, something that has made the movie the scariest film of all time in the eyes of many who have seen it.