The Big Picture
Pedro Pascal's early television roles showcased his exceptional acting skills, playing diverse characters like a college freshman and a rebellious Goth kid.
Pascal had a recurring role on the hit series The Good Wife, playing an adversarial assistant state attorney in multiple episodes.
Pascal's versatility as an actor is evident in his various roles, from playing a concerned father in Nurse Jackie to portraying a megalomaniacal militia leader in Burn Notice. His career has now led him to star in two popular television shows, including HBO's The Last of Us.
Pedro Pascal has become one of the world's most prolific actors. He's currently enjoying unprecedented success, starring in two smash-hit television shows: The Last of Us on HBO and The Mandalorian on Disney+. He's also starring in the anticipated Strange Way of Life with Ethan Hawke in October. That's on top of his roles in such hit films as Kingsman: The Golden Circle, The Equalizer 2, and Wonder Woman 1984. Pascal's breakout role was Oberyn Martell in television's Game of Thrones back in 2014, followed by his role as Javier Peña in all three seasons of Narcos on Netflix. However, before breaking out in Game of Thrones and Narcos, Pascal was a staple of fan-favorite television shows and dramas. Let's time to take a look back at Pascal's earlier TV roles.
Buffy The Vampire Slayer
It's almost serendipitous that one of Pascal's earliest television roles was a one-off episode of the beloved, fan-favorite genre series Buffy the Vampire Slayer. Pascal portrayed a young freshman, Edward, at Sunnydale College who meets and befriends Buffy Summers (Sarah Michelle Gellar). However, before their friendship could grow, Eddie is kidnapped and turned into a vampire by the vampire Sunday and her gang. It's impressive to see Pascal's exceptional acting skills on display as far back as 1999, playing an awkward college freshman who has a meet-cute with Buffy Summers. Unfortunately, things take a turn for the worse for Edward after he's turned into a vampire and dispatched by the titular slayer, who turns Edward to dust, guaranteeing that Edward would not return in this series.RELATED: 'SNL': Pedro Pascal Becomes a Different Man When He Wakes up From a Coma
NYPD Blue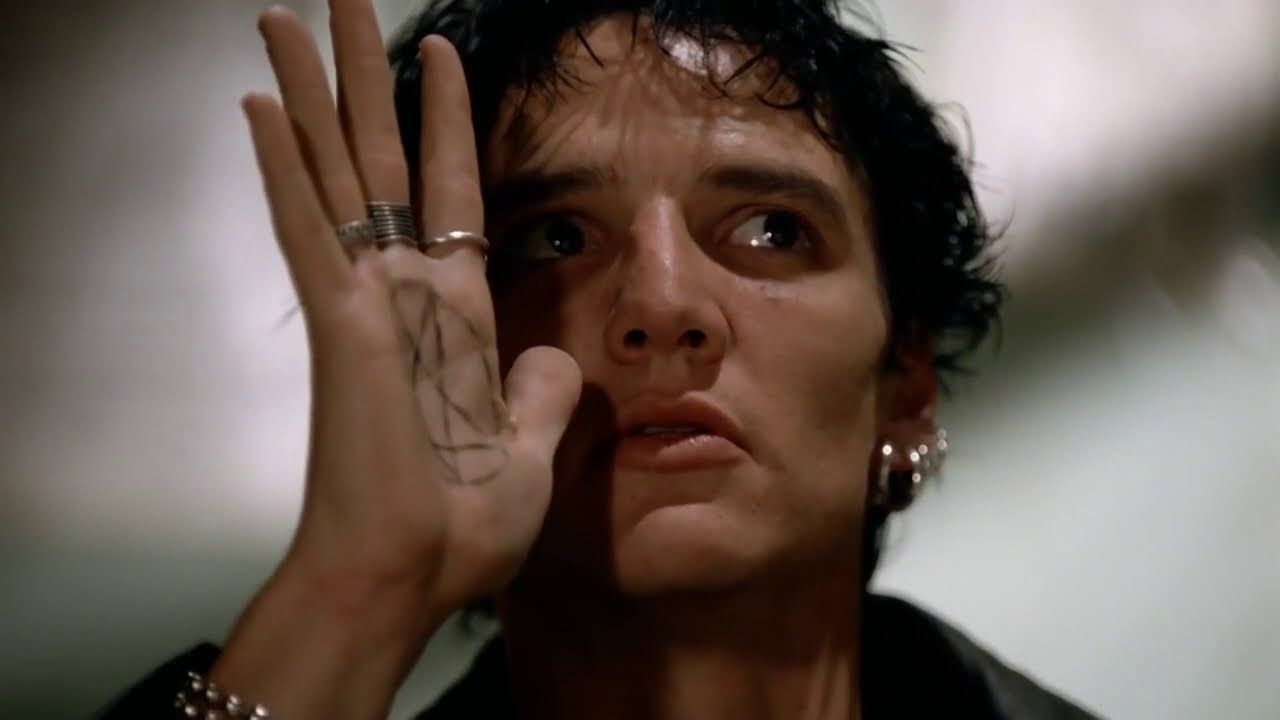 Credited as "Alexander Pascal," one of Pascal's early television roles was a one-off appearance in the beloved police procedural drama, NYPD Blue. In the show, Pascal portrayed a Goth kid named Shane "Dio" Morrissey on Season 8, Episode 9, "Oh Golly Goth," of the long-running hit series. To add to the nerd flavor of the episode, Henry Simmons of Marvel's Agents of SHIELD fame interrogates Pascal multiple times. Simmons portrayed Alphonso "Mack" Mackenzie for 114 episodes of the hit Marvel Cinematic Universe series. Pascal hasn't joined Simmons in the MCU yet, but it only seems like a matter of time until he will. He already portrayed Maxwell Lord in the DCEU. It's fascinating to watch Pascal totally dedicated in his role as a rebellious Goth kid.
The Good Wife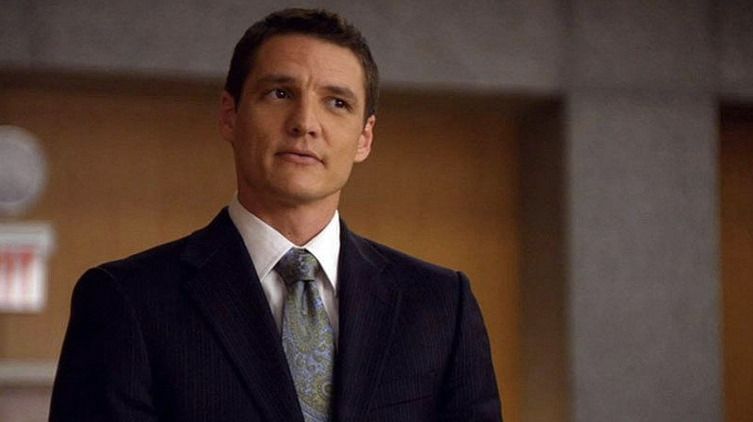 After consistent work across many television dramas, Pascal finally gets a recurring role in the hit series The Good Wife. Remember The Good Wife? It was quite a popular drama for its time, running for seven seasons and 156 episodes from 2009 to 2016. The show starred Julianna Margulies of ER fame and won multiple Primetime Emmy Awards. Margulies portrayed Alicia Florrick, the wife of a disgraced Illinois State Attorney, Peter (Chris Noth). At the time, the premise was a topical, ripped-from-the-headlines idea as Florrick's stay-at-home mother is publicly humiliated and embarrassed by her state attorney husband's political corruption and sex scandals. Alicia takes back some control of her life by becoming the junior litigator at a law firm to provide for her family. Pascal appeared in multiple episodes of The Good Wife during its initial two seasons, still several years before he would hit it big on Game of Thrones. It was also the first time Pascal landed a recurring role on a hit television show. He portrayed the adversarial assistant state attorney, Nathan Landry, who attempts to keep Alicia's disgraced husband in jail. Pascal says he "loved" working on the show and continued watching it long after he finished his run. Fun fact: Pascal revealed in a video with GQ that his scenes for the drama were shot in a real courtroom at night in Queens, New York since the drama did not have sets available to double for the location.
Nurse Jackie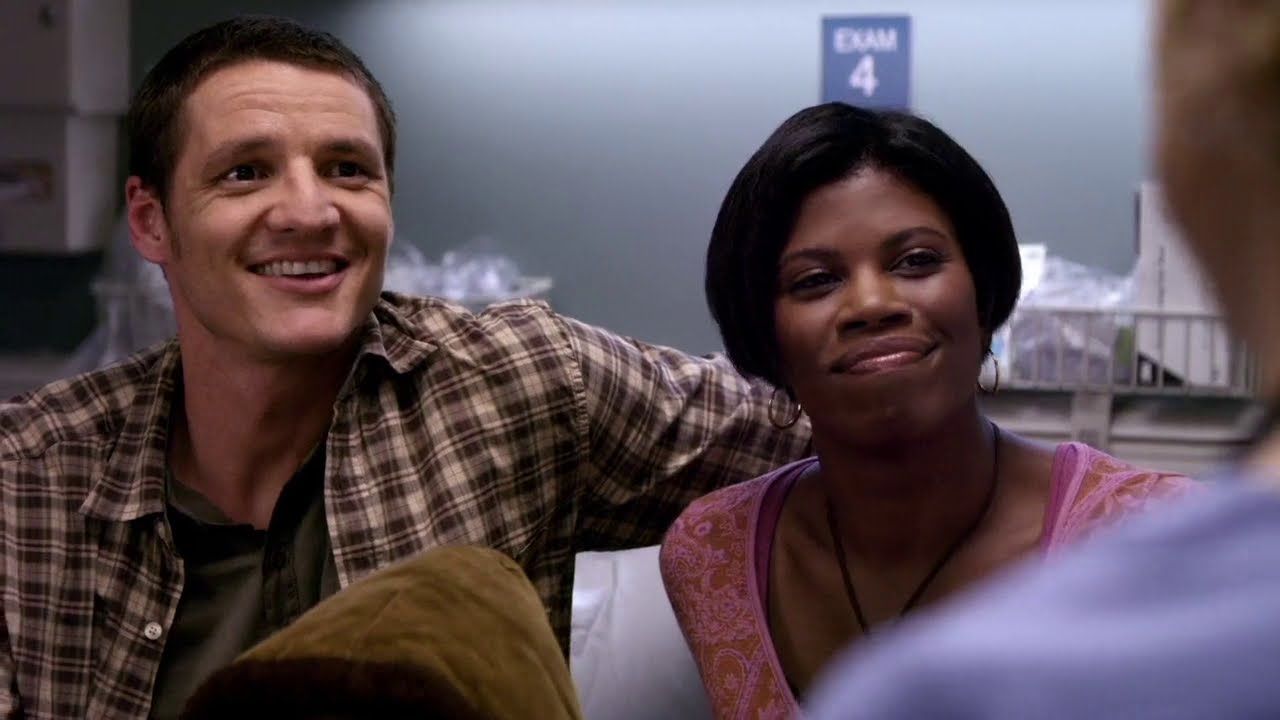 Nurse Jackie, Edie Falco's follow-up vehicle to The Sopranos, was a big success, earning her another Primetime Emmy Award. The show ran for seven seasons and 80 episodes on Showtime. Pascal gets a one-off guest appearance early in the second season of Nurse Jackie playing the father, Steve, who along with his wife is concerned that their little boy might have cystic fibrosis. It's a very brief role, but it's fun to look back at Pascal playing a concerned, compassionate father, who only has a few short scenes and is mostly reacting in this medical dramedy series.
Burn Notice: The Fall of Sam Axe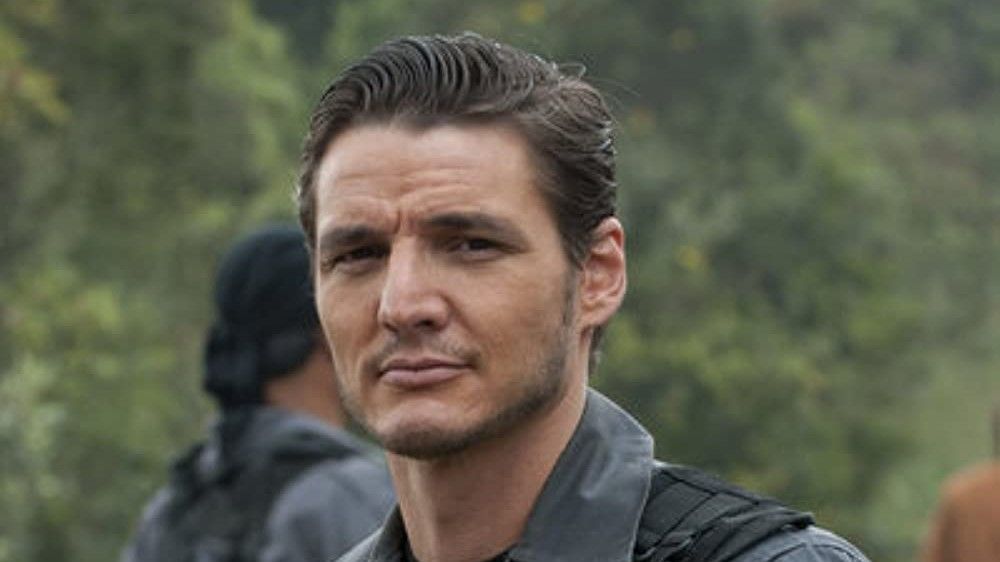 Believe it or not, there was a period when the USA Network produced original content. Before streaming took over the world, the USA Network produced many original dramas that were actually quite popular. During the heyday of the "Characters Welcome" era of USA Network, one of the network's biggest shows was the spy-themed action-adventure series, Burn Notice. Pascal's appearance in Burn Notice was a spin-off television movie event, Burn Notice: The Fall of Sam Axe. Serving as a prequel to the events of the regular series, Pascal portrays the villain in this episode, the leader of a local Colombian militia, Comandante Veracruz. He's set opposite Bruce Campbell as Sam Axe in this television movie. Sam Axe is on assignment in Colombia as punishment for sleeping with his admiral's wife. Axe is sent in to assist Veracruz's militia to assess a terrorist group called Espada Ardiente. It's not long until Axe learns that Veracruz and his militia are the real bad guys. Burn Notice star Jeffrey Donovan, who portrayed Michael Westen in the series, also directed the film. It would still be a few more years before Pascal breaks out as Oberyn on Game of Thrones, but seeing him interact with Campbell here on Burn Notice as the bad guy is enjoyable. Burn Notice often had a cheesy, B-action movie style, but it was entertaining to watch. Plus, it's Campbell versus Pascal. What's not to love? If you want to watch this movie, it's currently streaming now on Hulu. You can find it at the end of Season 4 of Burn Notice.
Wonder Woman (Unaired TV Pilot)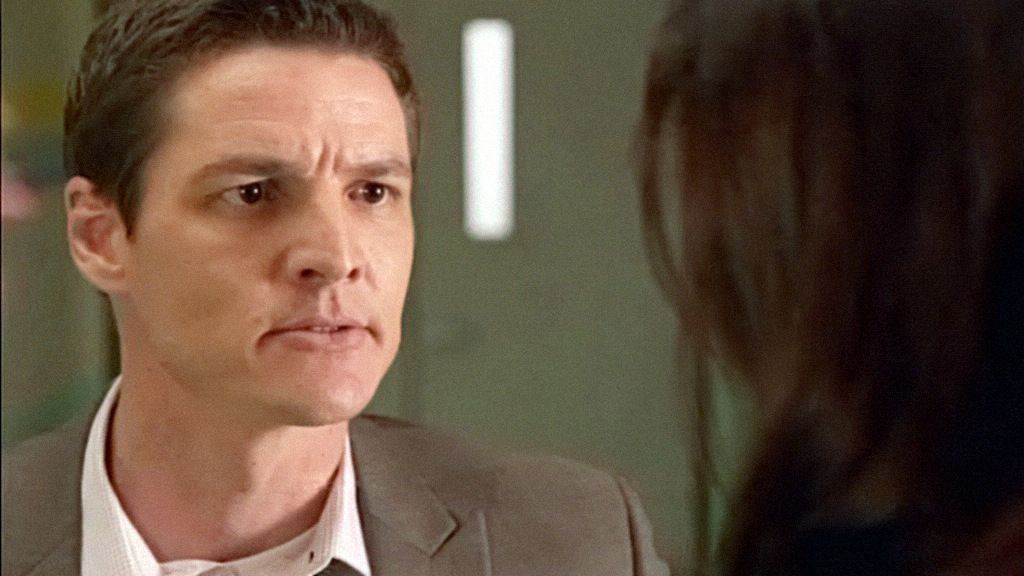 David E. Kelley attempted to launch a Wonder Woman television series in the early 2010s. The contemporary series would've starred Adrianne Palicki wearing the famous outfit, golden lasso, and tiara. Warner Bros. and DC Entertainment produced the pilot for NBC that never made it to air and never got picked up for series. However, it did feature an appearance by Pascal, portraying an LAPD detective named Ed Indelicato, a character from the DC comics and an ally of Wonder Woman. It's interesting to look back at this show, watching Detective Indelicato interacting with Wonder Woman, knowing that almost 10 years later, Pascal would serve as an antagonist to Wonder Woman in the sequel, Wonder Woman 1984. In a way, it's like Pascal's career coming full circle.
Homeland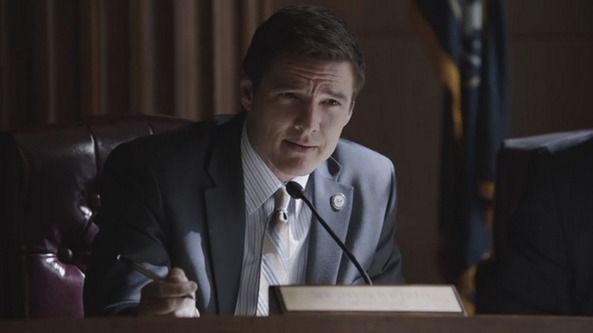 When Pascal cut his teeth with guest-star roles in television dramas, he proved his versatility. In his earlier television roles, he portrayed a moody Goth kid, an awkward college freshman, a concerned father, a shifty and oily attorney, a megalomaniacal and despotic militia leader, a veteran LAPD detective, and now a senate politician on TV's Homeland. How can we forget such a prestigious, award-winning drama? Pascal appears in the Season 3 premiere episode, "The Tin Man Is Down" for the series, portraying Senate Select Committee member David Portillo. Portillo is one of the committee members questioning CIA agent Carrie Anne Mathison (Claire Danes) on the bombing attack that happened at CIA headquarters during the Season 2 finale. Proving that there are no small parts, Pascal looks incredibly poised and right at home as a Senate committee member and suit-wearing politician. He is just as convincing as he was as an emo Goth kid in NYPD Blue or the stoic Mandalorian Din Djarin in The Mandalorian.
The Mentalist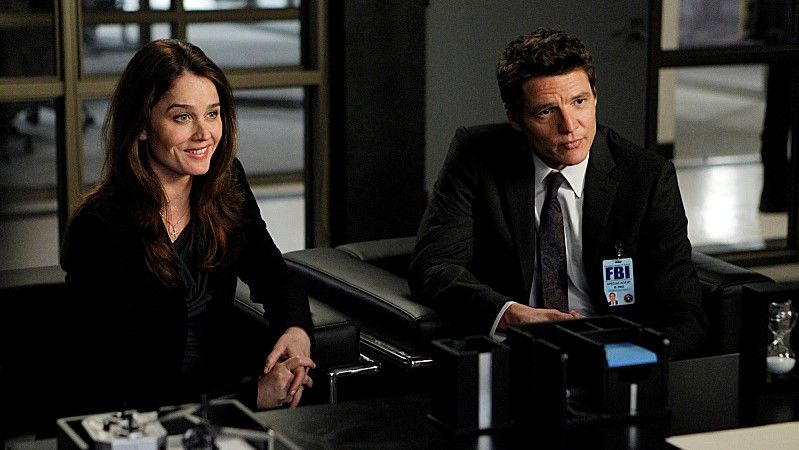 Pascal has a multiple-episode arc in Season 6 of The Mentalist, portraying FBI Agent Marcus Pike, a love interest for Robin Tunney's Teresa Lisbon. Agent Pike and Lisbon nearly get married. Unfortunately for Agent Pike, Lisbon and Simon Baker's Patrick Jane are the destined OTP (One True Pairing) for this hit television series. Lisbon nearly goes away with Pike to Washington, DC to marry him before Simon Baker's Patrick Jane intervenes, confessing his feelings for Lisbon. Lisbon ultimately decides to follow her heart and stays with Jane, breaking up with Marcus. Interestingly, Pascal made his first appearance on The Mentalist, Season 6, Episode 16 "Violets," just one week before his debut as Oberyn Martell on the Season 4 premiere of Game of Thrones. FBI Agent Marcus Pike wasn't a bad guy at all, and he did love Lisbon. They simply weren't the show's destined romantic pairing. Pascal did enjoy working on the show and became good friends with Robin Tunney.
In this trip down memory lane, looking back at Pascal's career, it's great to see the strength of his work in his earliest roles. Even in the one-off roles, Pascal proves that there are no small parts for an actor. Pascal's hard work and dedication would eventually pay off, landing him bigger recurring and starring roles and major film deals. And now, he's currently starring in two of the most popular television shows on the planet Earth. The Last of Us has become HBO's newest prestige drama, and it was already renewed for a second season before the third episode even aired. Pascal is an actor who truly respects the grind and proves that the juice is worth the squeeze.