Prince Harry and Meghan Markle shared a memorable kiss at the 2022 Invictus Games. But this year, the Duke and Duchess of Sussex didn't get "romantic" on stage. At least, on Sept. 12, 2023, when Meghan joined Harry at a party for competitors. This time around, a body language expert saw what looked to be more subtle displays of affection from the couple. 
Meghan looked like she wanted to be near Harry when she took the stage at the Invictus Games event
After seeing to children Prince Archie, 4, and Princess Lilibet, 2, plus a stop at In-N-Out Burger, Meghan traveled to Düsseldorf, Germany, for the Invictus Games. There, she kicked off her time at the sporting tournament for wounded veterans, which began on Sept. 9, 2023, with a party at the Düsseldorf Airport. 
Upon taking the stage, a "small hair preen" suggested Meghan "needed" Harry "there" with her, Judi James, a body language expert, told FEMAIL. At the Friends @ Home event, Meghan even "looked back to seek him out." The move suggested "it was important to her that they appear side-by-side together."
Nevertheless, Meghan continued on without Harry, apologizing for being "a little late to the party" before he also stood in the spotlight. Rather than greeting each other with a hug or kiss, Meghan moved "to stand close beside him, linking her hand into his arm in a gesture of attachment and fondness." 
Meanwhile, Harry did what James described as a "solo gesture" of "rubbing his hands and grinning at the audience."
Meghan looked 'happy' despite 'no romantic' displays of affection with Harry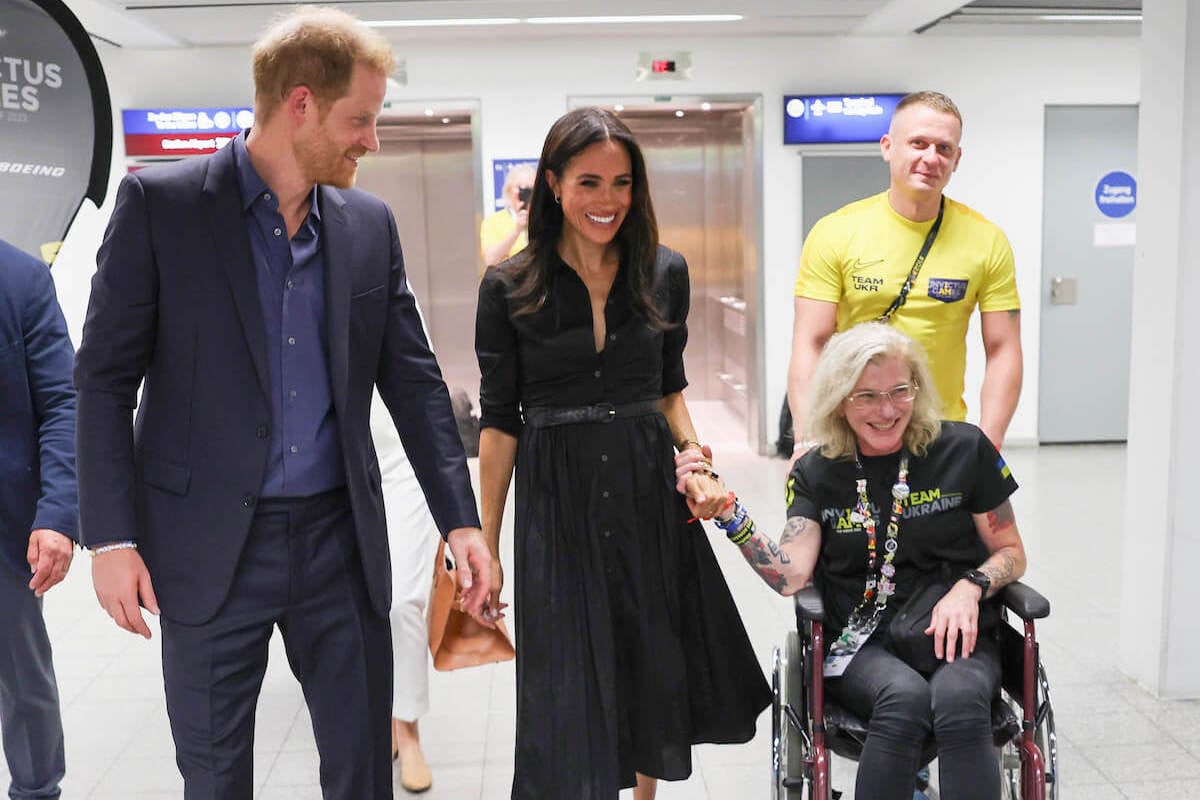 "There are no romantic PDAs between them like last year's kiss," James said (via The Sun). "Harry's hand clasp in front of his torso does suggest some inner anxiety or awkwardness as he listens to her speak, although he was clearly revved up by the audience and their inter reactions with him."
No overt PDA aside, Harry and Meghan looked "happy" together at the Invictus Games event. Per James, Meghan appeared "very relaxed and even relieved to be there" alongside Harry. 
However, there were "none of the kind of passion signals or constant touch and hand-hold that we're used to seeing from them when they appear as a couple," she added.
Harry's 'beam of pride' hinted at his happiness of being reunited with Meghan at the Invictus Games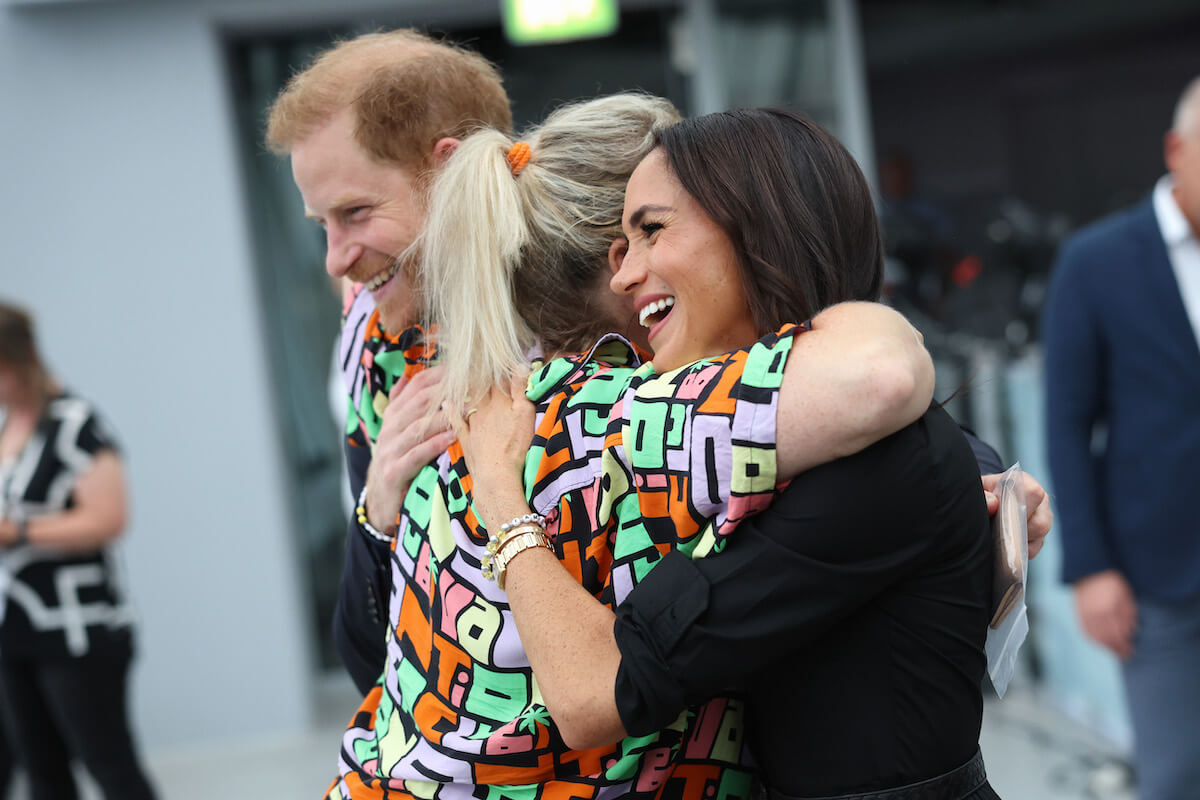 While Meghan looked "relaxed" in her husband's company, Harry's "beam of pride" suggested he was happy to be back with the former Suits star "at his side." However, James noted a "sense" of Meghan being "late to the party that he and the audience have been enjoying for a couple of days, and that she probably needs to play catch-up."
Ultimately, the "one point" Meghan made "emphatically clear" via movements, per James, "is that she's not taking any back seats at Invictus or cracking the brand partnership to see Harry fly solo with the games."
The Invictus Games end on Sept. 16, 2023. 
Showbiz Cheat Sheet acknowledges conditions and cultures can impact body language and is sensitive to all backgrounds.