Daniel Henney is an all-rounded, triple-threat actor who has made a reputable name for himself in Hollywood and South Korea since the early 2000s. Although he has been numerously awarded for his talents and has his filmed with major studios like Marvel and Amazon, Henney can still be considered a dark horse in the entertainment industry.
Born to a Korean mother and a father of Irish and British descent, Daniel Henney traveled to Seoul for modeling ads in his early 20s. He was scouted by a Korean talent agency which led him into acting with his first debut in a smash hit K-drama. Henney is an ambitious actor and one to keep your eye on once the lack of positive Asian representation in Western media progressively improves.
10
'Seducing Mr. Perfect' (2006)
IMDb Rating: 6.5/10
Brooding over her last break-up dump, Min-June (Uhm Jung-hwa) accidentally rear-ends into an American businessman's car only to find out he is her heart-stopping new boss, Robin Heiden (Daniel Henney). Min-June tries to prove her self-worth by trying to charm Heiden as she receives his lessons on the art of seduction. Written and directed by Kim Sang-Woo, Seducing Mr. Perfect is a hilarious, Korean romantic comedy critically praised for its unique concept of blending the Korean and English language together.
RELATED: 11 Best South Korean Romance Movies of the 2020s (So Far)
The Lotte Entertainment rom-com was Daniel Henney's first feature-length film, elevating him to fame in the Korean entertainment industry. Henney plays a character no different from his own heritage, and the movie utilizes his stunning looks and background for its main foundation. Though Min-June's dialogue is spoken in all Korean and Heiden's in pure English, the hot and cold pair manage to connect beyond the boundaries of language, bringing to life an unforgettable, steamy, on-screen chemistry.
9
'X-Men Origins: Wolverine' (2009)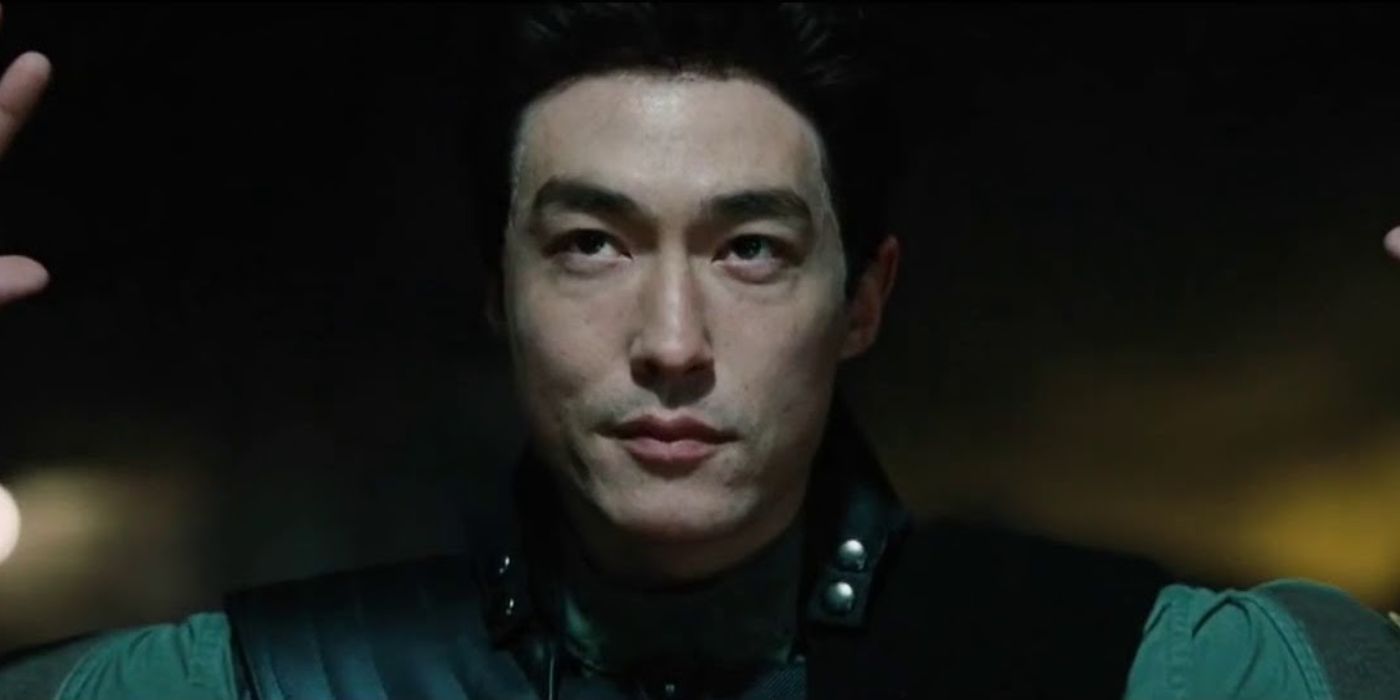 IMDb Rating: 6.5/10
Daniel Henney broke into Hollywood by landing his first major American role as Agent Zero in the superhero flickX-Men Origins: Wolverine. Directed by Gavin Hood, the film is the fourth installment of the X-Men franchise and is based on the Wolverine mutant hero from Marvel Comics.
Agent Zero, otherwise known as David Nord or Maverick, is a deathly marksman with the mutant power to absorb kinetic energy in order to heal himself faster than the average human. Working alongside Hugh Jackman is intimidating all on its own, and Henney brilliantly performed outside his comfort zone, showcasing his skillful drive to become an action star.
8
'My Father' (2007)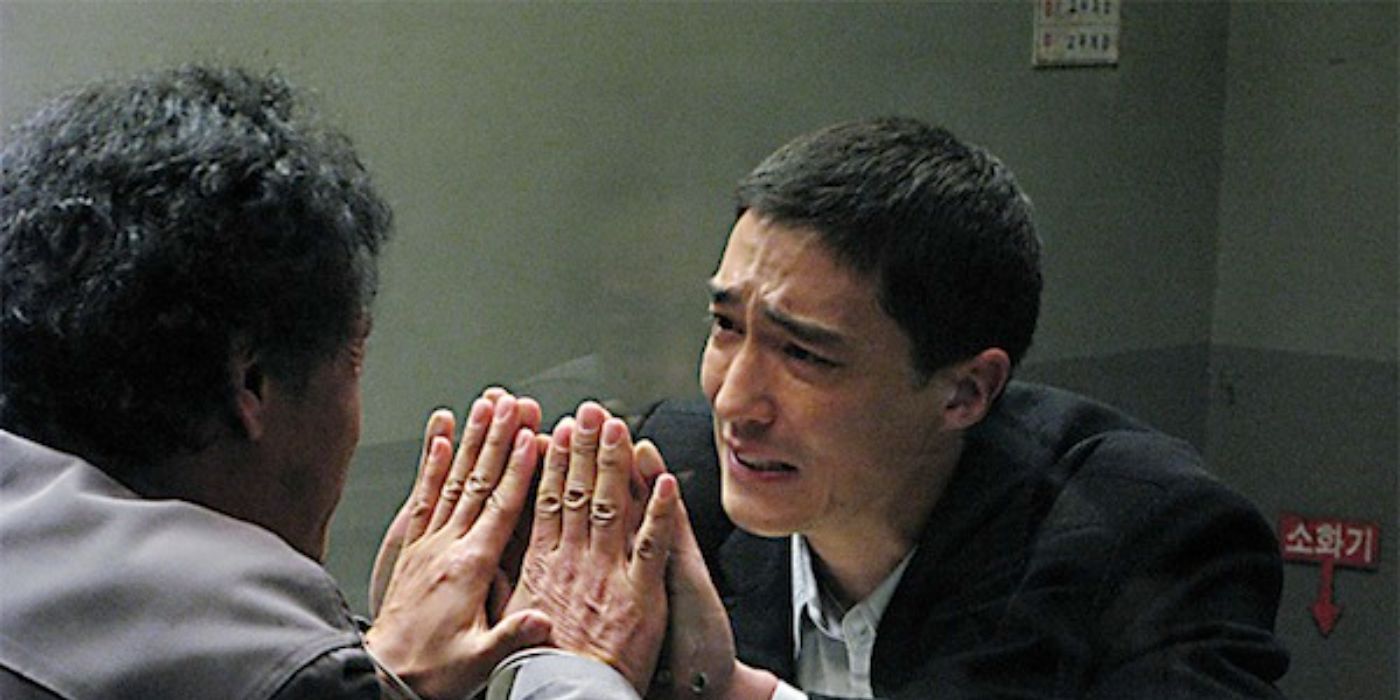 IMDb Rating: 6.7/10
My Father is Daniel Henney's second film role starring as an adopted army captain, James Parker, in the United States Forces Korea on a search to find his biological father. Parker travels to Korea and eventually comes to discover that his real father is a condemned murderer sentenced to death row.
Directed and written by Hwang Dong-hyuk, Henney delivers his most emotional performance yet alongside co-star Kim Yeong-cheol, and their chemistry is heart-tugging all the way up to the inevitable conclusion. Though the film explores many common themes adopted children face when learning about their biological parents, the movie stirred a lot of controversy from the family of the father's victims who were not in favor of the film's release. My Father is an emotional rollercoaster and a compelling Korean-American story worth a watch despite low ratings.
7
'Three Rivers' (2009-2010)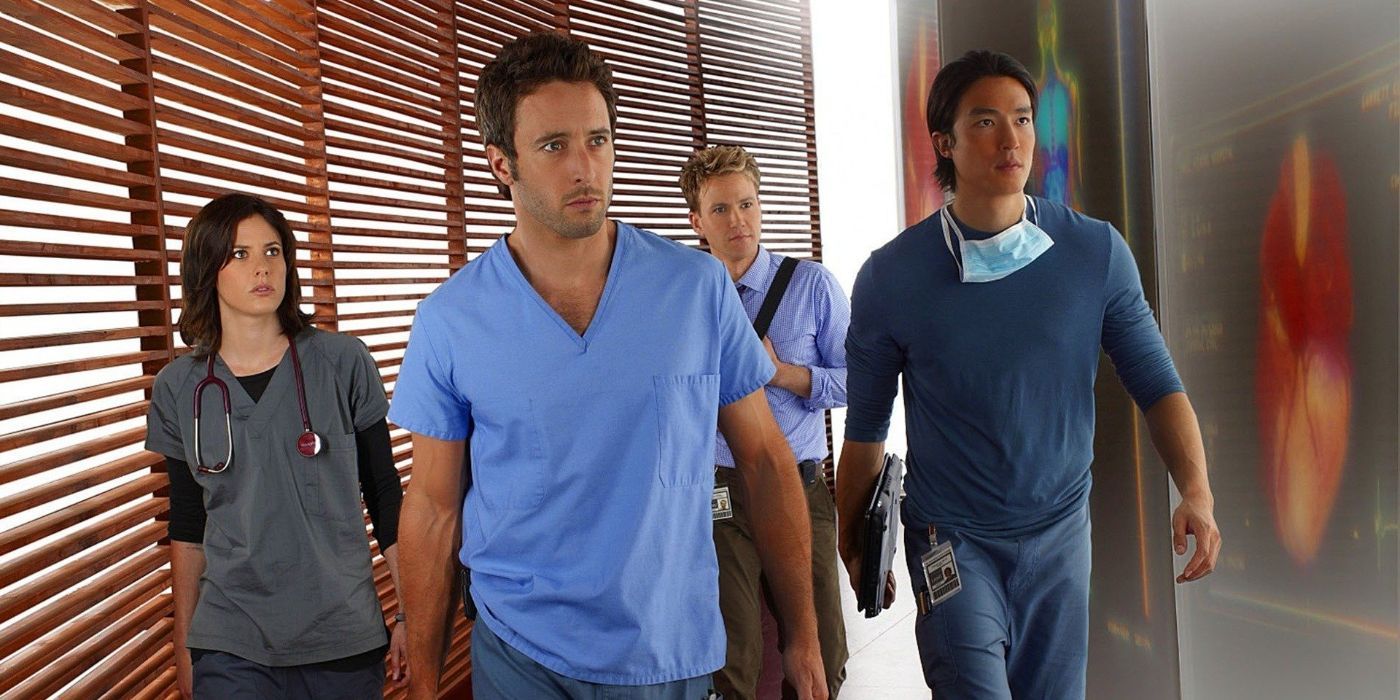 IMDb Rating: 6.8/10
Aside from his roles as an attractive boss or secret agent, Daniel Henney also dabbled into the world of medical dramas in Three Rivers. Developed and written by Carol Barbee, the series is set in an organ transplant hospital where a famous doctor and his go-getting team of surgeons race to save precious lives in Pittsburgh, Pennsylvania. The CBS drama was supposed to be the replacement for the record-breaking NBS series ER, however; the show was canceled after airing only thirteen episodes.
Henney plays as Dr. David Lee, an ophthalmology resident and a cunning womanizer. Next to co-stars Alex O'Loughlin, Katherine Moennig, Christopher Hanke, Justina Machado, Amber Clayton, and Alfre Woodard, Dr. Lee's personality isn't a tough one to portray, and the actor's comfort in his role shines through the season charmingly. Sadly, fans of the show became quite confused at the decision to cancel, and they voiced their support that, if the show had continued on, it would have picked up a loyal following.
6
'Missing' (2023)
IMDb Rating: 7.1/10
When a young teen's mother suddenly vanishes on a trip to Colombia with her alleged boyfriend, June is left with disturbing questions about her family's secret past. She takes the investigation into her own hands by using the best resource available to everyone, the internet. Missing, a standalone sequel to Searching is a mystery thriller filmed through the perspective of a desktop.
Daniel Henney plays as an FBI officer, Agent Park, who helps June in her desperate search for her mom. His character only appears from time to time in the film, however; Henney is vital to the plot and puts on a persona he has portrayed several times in previous works. Written and directed by Will Merrick and Nick Johnson, Missing is a brilliantly executed movie from its genius narrative format, making Apple users appreciate the functionality of their products just a little more.
5
'The Wheel of Time' (2021 – )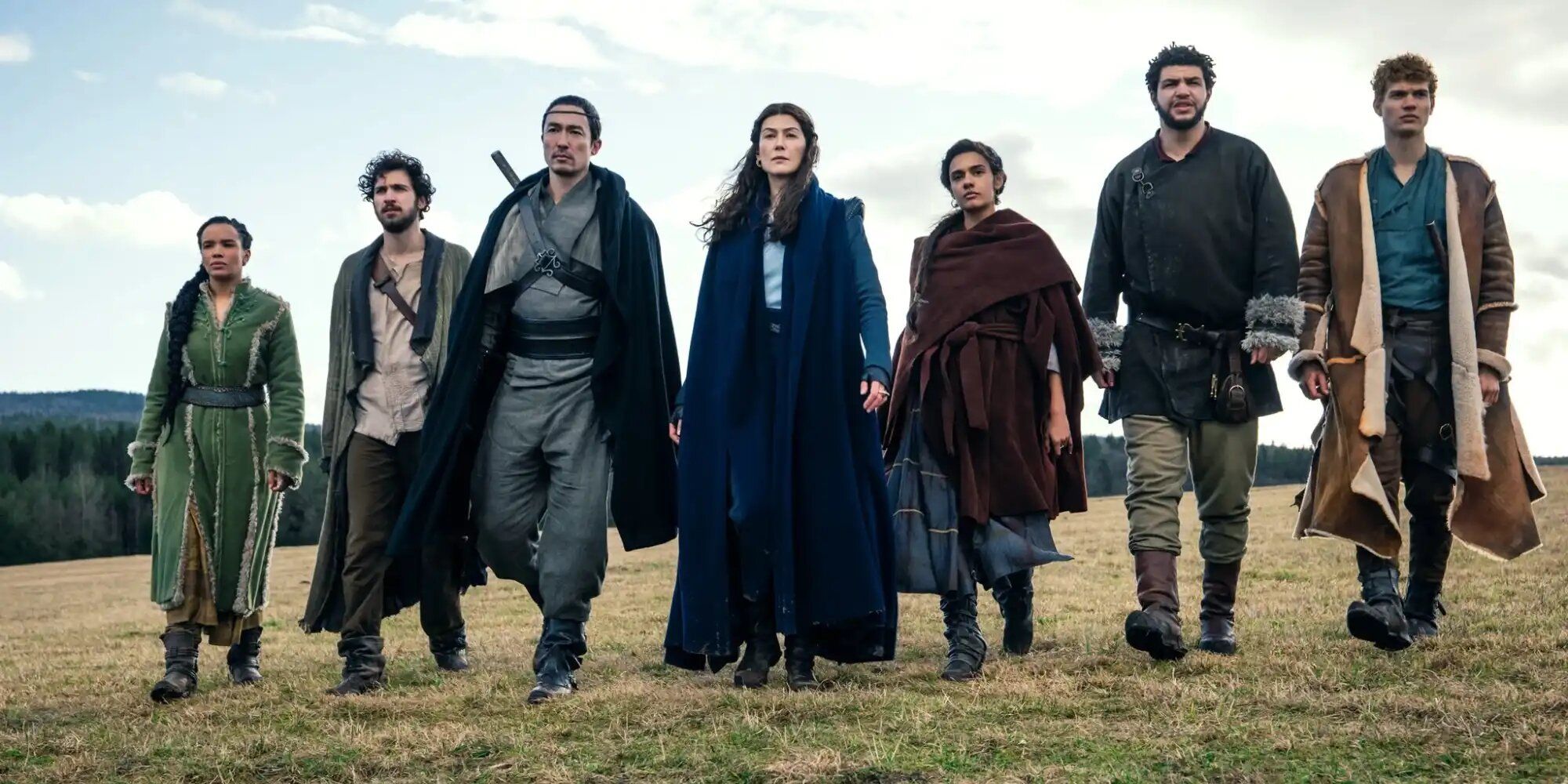 IMDb Rating: 7.1/10
"The Wheel of Time turns, and Ages come and pass, leaving memories that become legend." Amazon Prime's most-watched original series, The Wheel of Time, is based on Robert Jordan's best-selling, high-fantasy novels that tell the tale of a powerful sorceress and her dutiful warrior who seek to find the sole human who is prophesied to defeat the Dark One, the Dragon Reborn. Henney plays as Lan Mandragoran, the devoted Warder bonded to Aes Sedai Moiraine (Rosamund Pike) who acts as her protector, friend, and confidant.
RELATED: The 10 Best Movies to Watch if You Love 'The Wheel of Time'
The Wheel of Time marks Daniel Henney's first appearance in a fantasy world setting, and his transformation into Lan merged effortlessly with his past combat expertise. The actor has shared in interviews that he was hesitant to take on such a challenging, inspirational role. His portrayal of the loyal defender is evidently powerful with a hint of compassion, though his line delivery feels to be of the same rhythm in every episode. As the upcoming seasons continue, Henney will surely lose his nerves and settle into the Warder spirit, distinguishing himself as an all-rounded, genre actor
4
'Spring Waltz' (2006)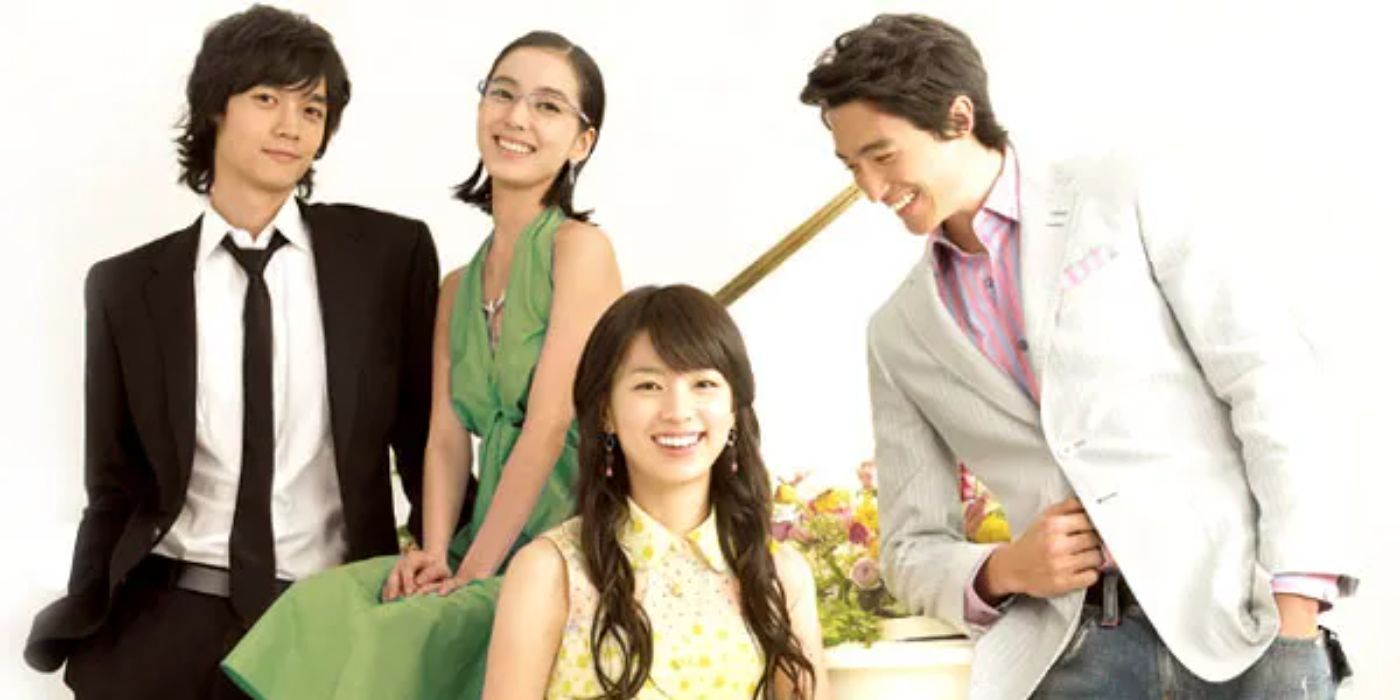 IMDb Rating: 7.1/10
Before the Korean Wave exploded worldwide, K-dramas were not easily accessible to Western audiences. Created and directed by Yoon Seok-ho, Spring Waltz is the last installment of the season-themed tetralogy, Endless Love, which tells the breathtaking story of two childhood friends who are separated by an unforeseen tragedy only to meet and fall in love in the beautiful country of Austria fifteen years later.
The romantic drama is not only a great introduction to Daniel Henney's rookie acting career, but it's a magnificent start into the rabbit hole of timeless Korean storytelling. Henney stars as Phillip Rosenthal, the hot-stud manager and best friend of famous pianist Yoon Jae-ha (Seo Do-young). Phillip is a womanizer, but his heart is innocent which he proves through his genuine intentions in each heartbreaking episode. The actor's charming performance is beyond hypnotizing just by his infectious smile and adorable chemistry with Han Hyo Joo. His Korean-mixed character allowed him to show the inner challenges of learning about your heritage, uncommonly seen in Korean television. Spring Waltz is Daniel Henney's best work to date.
3
'Big Hero 6' (2014)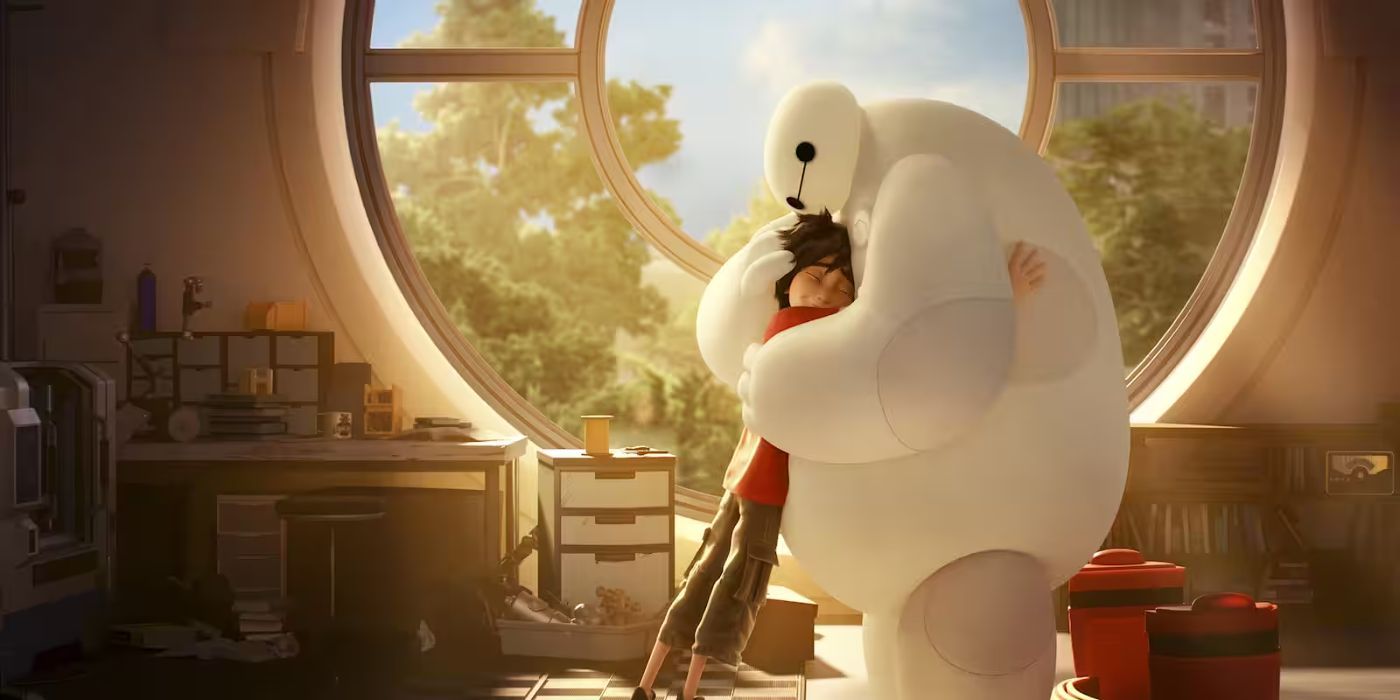 IMDb Rating: 7.8/10
In his second Marvel-adjacent project, Daniel Henney's first voice-acting gig in Big Hero 6 boosted further increased his profile. The Disney animated film is set in the futuristic San Fransokyo when Hiro Hamada, a young robotics prodigy, forms a superhero team with healthcare-provider robot Baymax in order to fight back against the villainous mastermind behind his brother Tadashi's death, voiced by Henney.
RELATED: The Best Animated Movies on Disney+ Right Now
Voice acting isn't as easy as it looks. Actors need to show up with a strong mind and balanced voice control to be able to pull off a variety of tones. Tadashi is hard-working, loving, and brilliantly gifted, and Henney vividly brought to life the epitome of the big brother figure. Though Tadashi is only briefly seen in the exposition of the film, his presence can be felt throughout the entire storyline, and can be heard again in the spin-off, Big Hero 6: The Series.
2
'My Lovely Sam Soon' (2005)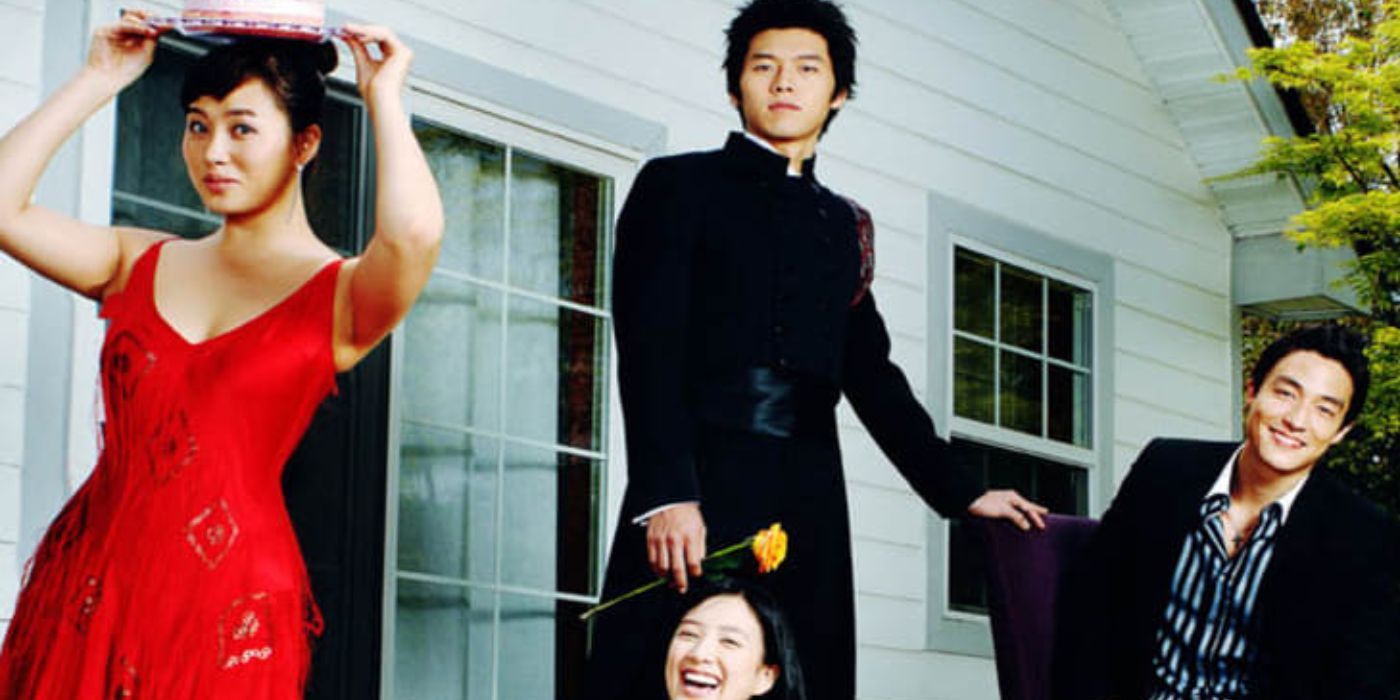 IMDb Rating: 8.1/10ed
Based on the online novel, My Lovely Sam Soon was a major hit in South Korea, becoming one of the highest-rated K-dramas of all time. The story follows the misadventures of an overweight, klutzy, singleton pastry chef (Kim Seon-A) who is suddenly hired by the owner (Hyun Bin) of a prestigious French restaurant and is swindled into pretending to be his girlfriend. Daniel Henney stars as the handsome American companion, Doctor Henry Kim, of the restaurant owner's ex-girlfriend who returns to Korea to win him back.
The romantic comedy is often coined as the Asian version of Bridget Jones's Diary. The series is 16 episodes long and is filled with belly laughs, nostalgic R&B melodies, and heart-warming, relatable characters for everyone to find a piece of themselves in. Winner of the Grand Prize for TV at the Baeksang Arts Awards, My Lovely Sam Soon was the young actor's first K-drama and acting gig that launched his career in the Asian entertainment industry.
1
'Criminal Minds' (2015-2020)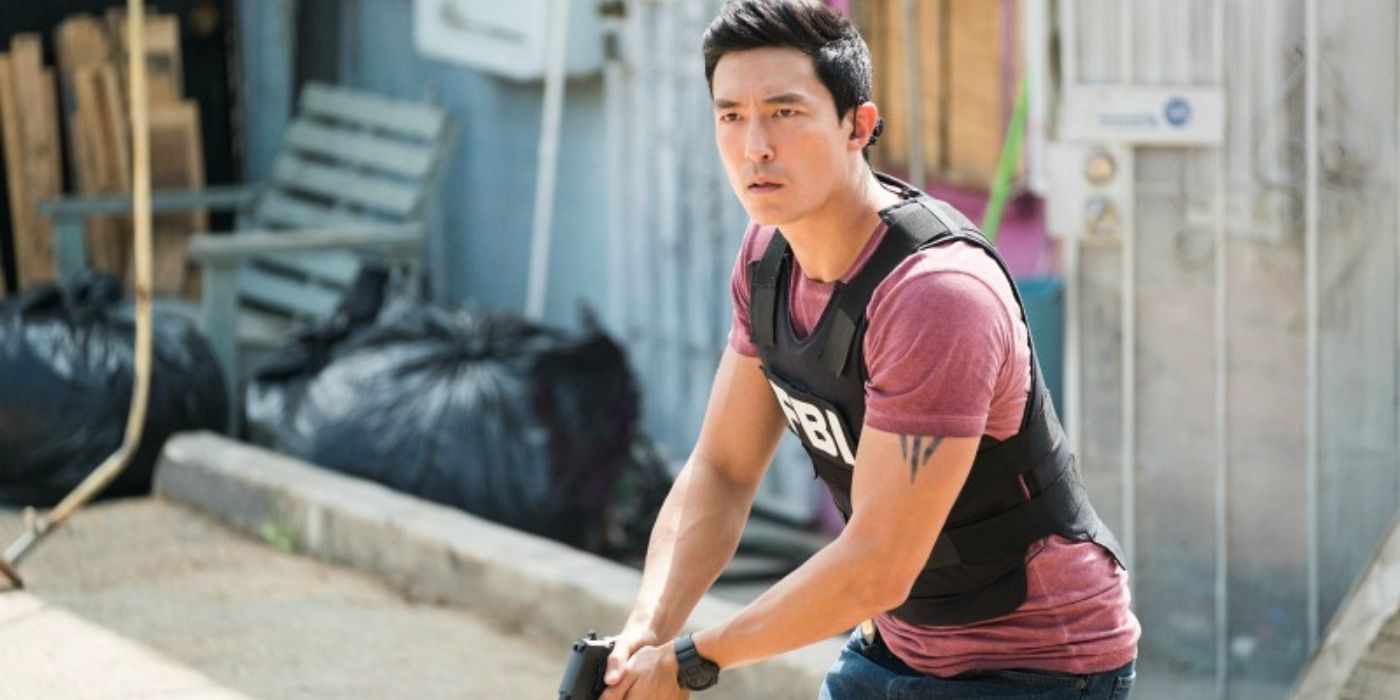 IMDb Rating: 8.1/10
Created by Jeff Davis, the Criminal Minds franchise is a police crime drama focusing on a group of criminal profilers who work for the FBI subsection B.A.U (Behavioral Analysis Unit) to investigate and solve violent, serial crimes where the suspect is unknown. Daniel Henney first appeared in the spin-off Criminal Minds: Beyond Borders as Matthew Simmons, Supervisory Special Agent and Special Operations Agent. He later joined the original series as a permanent cast member and is most recognized for this role worldwide.
Set in Quantico, Virginia, the members of the B.A.U. use behavioral analysis and scientific art to track down lethal perpetrators. Matt Simmons is a character that possesses genius intellect, military experience, and keen decision-making skills. Unfortunately, Daniel Henney will not be joining the cast for the Paramount+ reboot series of Criminal Minds: Evolution due to his breakthrough role as Lan in The Wheel of Time.
KEEP READING: 10 Best Michelle Yeoh Movies to Watch After 'Everything Everywhere All at Once'