Editor's Note: The following contains spoilers for Ahsoka Episode 5.
The Big Picture
This episode of Ahsoka features various looks of Anakin Skywalker, recalling different eras of Star Wars canon, including his pre-Vader outfit and his corrupted version as Darth Vader.
Senator Organa, referring to Leia Organa, makes an appearance in the New Republic Senate, reflecting her role as a Senator between the fall of the Galactic Empire and the rise of the First Order.
Ariana Greenblatt delivers a standout performance as a young Ahsoka, showcasing her talent alongside Hayden Christensen, and she has previously appeared in other notable films like Avengers: Infinity War.
The fifth episode of Ahsoka is now streaming, and there's a lot to cover. Now that Sabine (Natasha Liu Bordizzo) has gone off into hyperspace with Morgan Elsbeth (Diana Lee Inosanto) and Baylan Skoll (Ray Stevenson), General Hera Syndulla (Mary Elizabeth Winstead) and Captain Carson Teva (Paul Sun-Hyung Lee) investigate the sight of her disappearance for clues of their friend's whereabouts.
Meanwhile, missing in a completely different way, Ahsoka (Rosario Dawson) is left in the mysterious World Between Worlds after a near-death experience. As she treks through flashbacks and resumes training with her late Jedi Master (Anakin Skywalker, played by Hayden Christensen in a triumphant return), there are plenty of Easter eggs and nods to Star Wars lore, drawing largely from the prequels and animated shows. Here's everything you may have missed!
Anakin Skywalker's Various Looks
While they may not be hidden, the various looks we get of Anakin throughout this episode are notable, intentional, and call back to specific eras of Star Wars canon. When Ahsoka first encounters him in the World Between Worlds, she sees him as she remembers him best — blue-eyed, his hair long, and sporting his pre-Vader outfit circa Star Wars: Episode III — Revenge of the Sith. Of course, these flashback looks are often interrupted by glimpses of Anakin in his full Darth Vader garb, accompanied by a red lightsaber and the iconic sounds of his breath.
When the scenes take us even further back, his hair gets a bit shorter, matching the look of Anakin from Star Wars: The Clone Wars. In each of these moments, his outfits closely resemble those of the character's looks from the animated series. When the moments get closer to the corrupted version of Anakin, his eyes redden and his demeanor resembles that which we witnessed just before his final battle on Mustafar. At one point, when a young Ahsoka watches him march away and the image of Vader swiftly flashes in, his walk almost exactly mirrors the one he took in Revenge of the Sith as he entered the Jedi Temple to carry out Order 66.
Senator Organa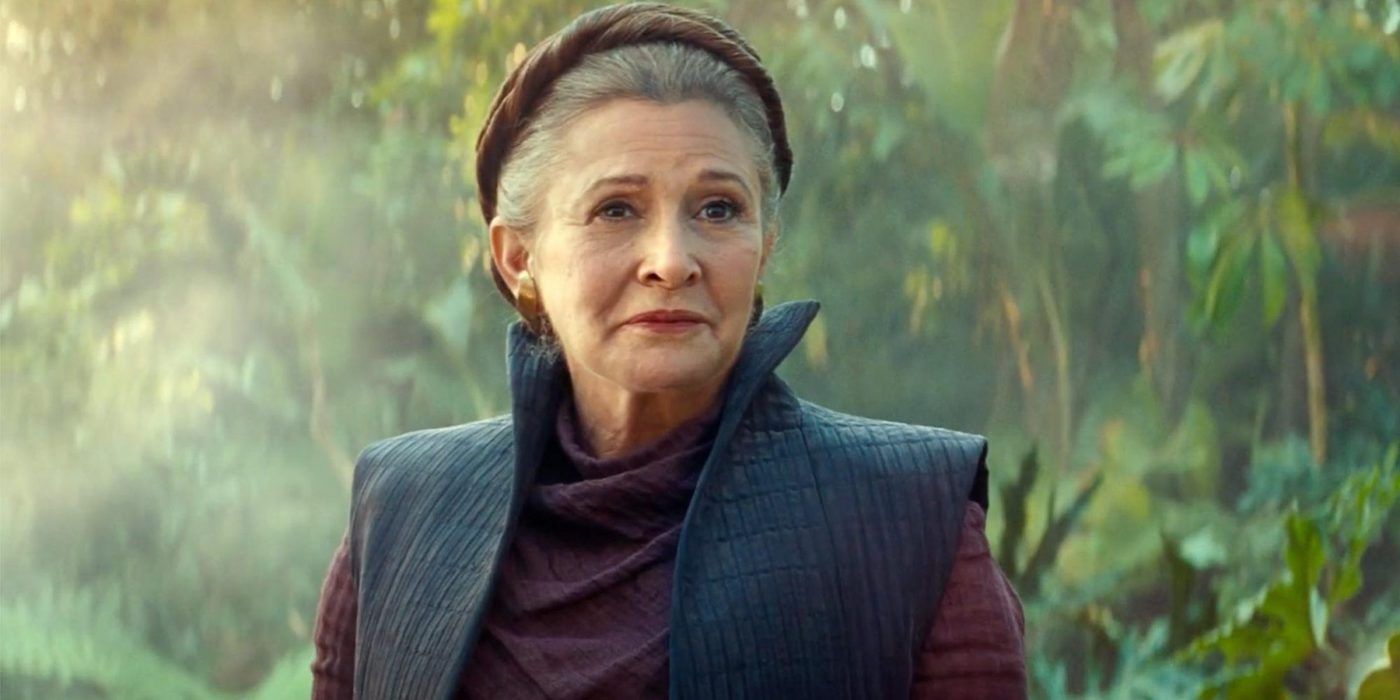 With so many pieces of Star Wars media released from year to year, it can get tricky to keep track of where we're at in the timeline. Sometimes all you need is one simple line to remind you. Creatures like Grogu may age at a different pace than our own, with that little one surviving Order 66 and still being a baby at the time of The Mandalorian, but we've still got human characters aging like us!
When Hera Syndulla and Carson Teva are dealing with messages from the New Republic Senate and the incoming consequences of their unauthorized excursion, Carson tells Hera that "Senator Organa says she can only give us cover for so long." If you didn't catch that, yes, he's referring to Leia Organa (Carrie Fisher) herself.
She's held many titles over the years — Princess, General — but at this point between the fall of the Galactic Empire and the rise of the First Order, Leia is serving as a Senator of the New Republic, and apparently, she's aiding our Rebels in whatever way she can. With the mournful passing of the great Carrie Fisher, we're unlikely to see Leia on screen again (Disney has already exhausted the use of archival footage and de-aging technology for the character), but nods like these are a heartening reminder of the impact Leia will always hold, even off-screen.
You've Seen Ariana Greenblatt More Than You May Realize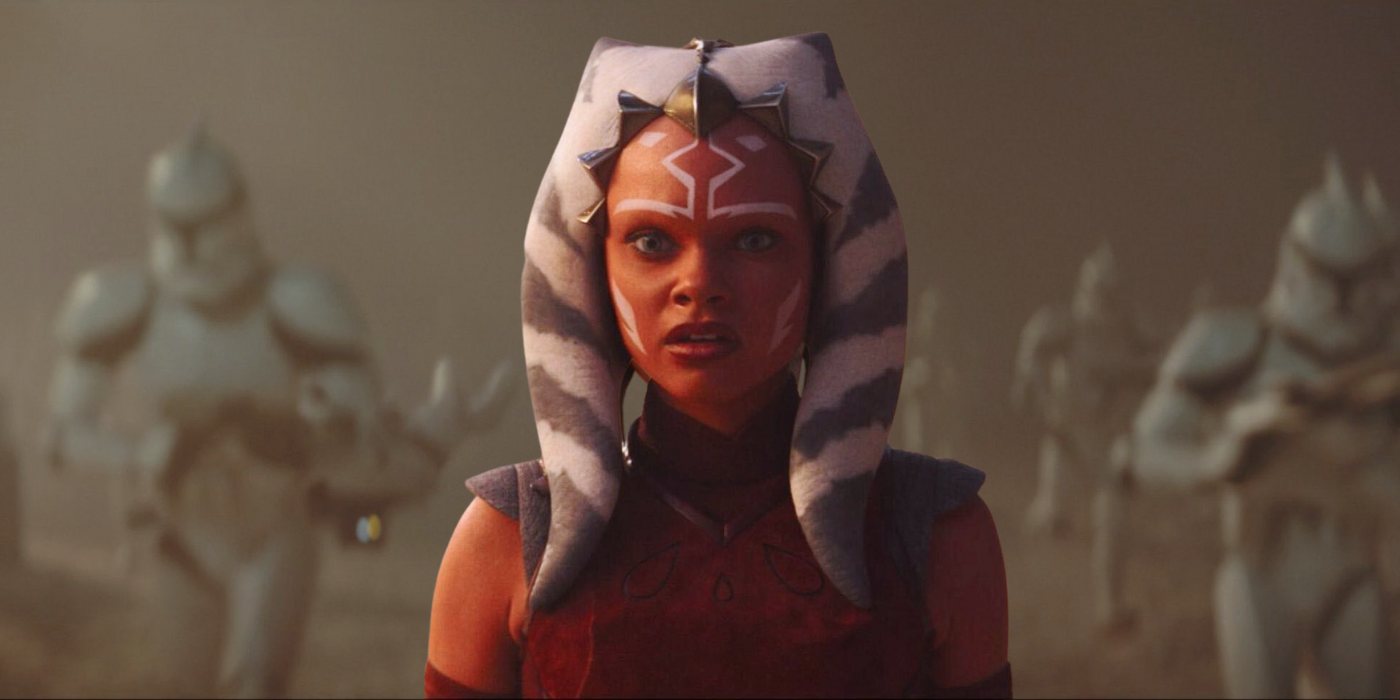 Giving an exceptional performance as a young Ahsoka in all the Clone Wars era flashbacks is Ariana Greenblatt. Bringing to life the animated Ahsoka that we first came to know and love, Greenblatt holds her own alongside Christensen, while he delivers his best Star Wars performance to date. None of this should come as a surprise; Greenblatt has proved her ability time and time again throughout the early stages of what will surely be a fantastic career.
Greenblatt recently shared the screen with countless stars in this summer's Barbie movie, co-starred alongside Adam Driver in the dinosaur-centric sci-fi flick 65, and this isn't even her first time playing the adolescent version of a major character. In Lin-Manuel Miranda's In the Heights, the movie-musical based on its Broadway predecessor, Greenblatt portrayed a young Nina, and, most notably, she played the young version of Gamora in Avengers: Infinity War.
The Siege of Mandalore
The Star Wars shows seem to be inching closer and closer to giving us the whole picture of Mandalorian history. Ahsoka is no exception, with this week's episode depicting a small vignette of the Seige of Mandalore. A young Ahsoka commanded the clone soldiers in battle, a battle which occurred after she and Anakin had already parted ways. Based on what we know of Sabine's past and the parts of it to which the series has alluded, it's possible that this converging aspect of Sabine and Ahsoka's histories (pre–Rebels era) may come into play.
Darth Maul's Mandalorian Super Commandos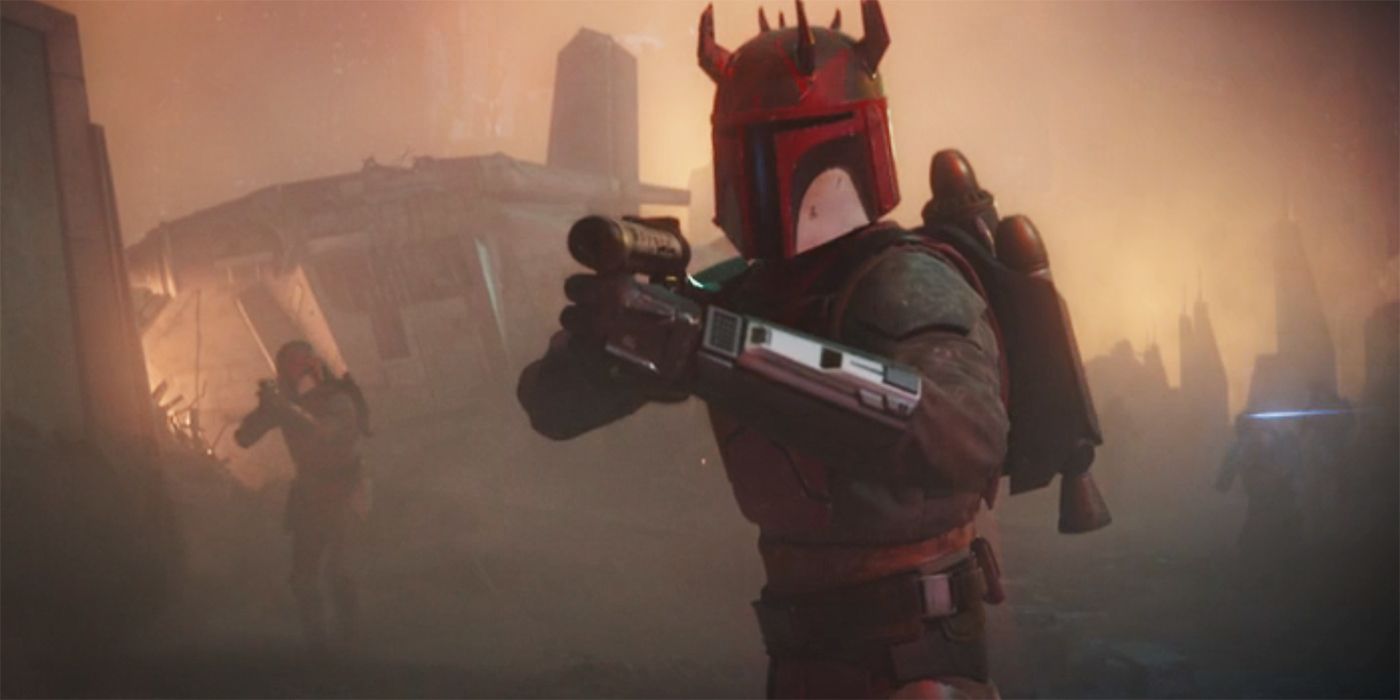 For a long while, if you were solely a viewer of the Star Wars films and never delved into the animated shows or written lore, you took the apparent death of Darth Maul (Ray Park) in Star Wars: Episode I — The Phantom Menace as plain fact. That is, until the live-action Darth Maul returned in the 2018 spin-off film Solo: A Star Wars Story. Fans of animated Star Wars have known that Maul actually healed from the wound given to him by Obi-Wan Kenobi (Ewan McGregor) and has had much more fight in him since.
Between The Mandalorian and Ahsoka, the fall of Mandalore and the wider backstory of Mandalorians has slowly been filled in bit by bit, and this episode of Ahsoka introduces another key component of that story to live-action Star Wars. When Pre Vizsla was killed by Darth Maul, the Death Watch was splintered, with Bo-Katan Kryze leading a faction of loyalists and the rest siding with Maul himself. These Mandalorian traditionalists made modifications to their armor, including red coloring and the Maul-like horns on their helmets that we see here. Known as Mandalorian super commandos, these fighters played a major role in The Clone Wars animated series and offer plenty of fodder for the new live-action Star Wars iterations to explore.
RELATED: 'Ahsoka' Episode 5 Recap: Chasing the Ghosts of Better Stories
Clone Troopers and Temuera Morrison as Captain Rex
Because much of the Clone Wars took place off-screen or in the animated shows, the relationships between the Jedi and Clone Troopers remained fairly limited in live-action Star Wars. Flashbacks like these in Ahsoka are a refreshing reminder of just how close these comrades were to one another. On top of that, it's great to see the armor, weaponry, and vehicles that prequel fans have surely been missing.
Throughout The Clone Wars and Star Wars Rebels, one of the Clone soldiers at the forefront was Captain (and later Commander) Rex, formerly known simply as CT-7567. In one of this episode's flashbacks, after a young Ahsoka slays a couple of Maul's aforementioned Mandalorian super commandos, Rex makes a brief appearance, commending Ahsoka before running back into battle. He's fittingly voiced by Temuera Morrison, returning to Star Wars after the prequel films, The Mandalorian, and his own limited series, The Book of Boba Fett.
Ahsoka's Use of The Force and the Significance of Her White Robes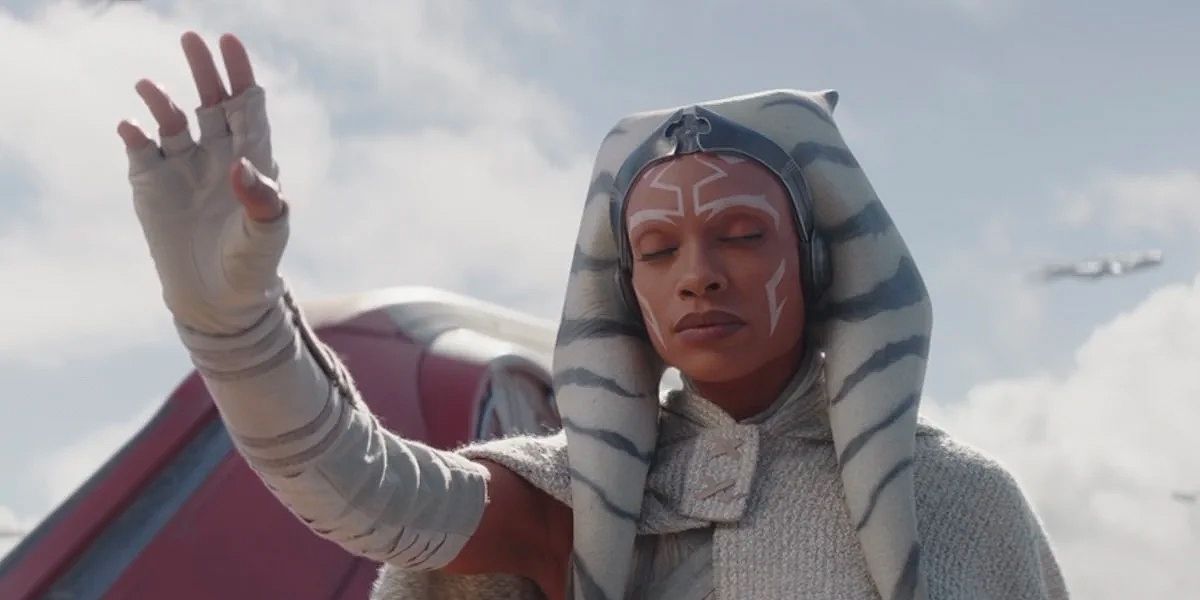 Ahsoka has continued to showcase her knowledge of The Force to an impressive degree, displaying more than the typical pushes, leaps, and pulls. As she's done before in the series, Ahsoka practices psychometry, a Force skill that allows her to hear echoes of memory left behind on physical objects or locations. Moreover, we see her hold her hand out and communicate with the giant purrgil that would end up becoming an ally of sorts, taking her and Huyang (David Tennant) off into hyperspace.
When Ahsoka exits the World Between Worlds and returns to life, she briefly recovers and is next seen in a new set of clothes. Adorned in mostly white pieces, this look is reminiscent of one she wore in the post-credits scene of Star Wars Rebels, a Gandalf-like rebirth as she awakens more steadfast in the Light Side of The Force.