The Big Picture
Goodfellas stands out as one of the best gangster movies due to its festive energy and sinfully fun storytelling, distinguishing it from other solemn and weighty films in the genre.
Roger Ebert praised Goodfellas for its ability to convey the seductive allure of mob life, making the audience intimately understand the appeal that initially attracted Henry Hill to the gangster lifestyle.
Martin Scorsese's personal experiences and unique perspective as an outsider looking into the world of mafia culture allowed him to create a movie like Goodfellas, leading Roger Ebert to consider Scorsese as the only filmmaker capable of making such a masterpiece.
There are a few film critics as influential and easily recognizable as Roger Ebert. He was not only renowned within the niche of filmmakers and industry insiders, but also had a loyal fanbase consisting of laypeople. And there's a good reason for it. Yes, he was deeply intelligent and knowledgeable about movies and their history, and yes, he was always honest while reviewing them. But more than that, he was a critic for the ordinary people. He had a way of distilling complex ideas into comprehensible and enjoyable language, and he never sounded like he was talking down to his audience. Ebert often quoted Robert Warshow, a popular film critic, while talking about the art of criticism — "A man goes to the movies. The critic must be honest enough to admit he is that man." So, it's only fitting that his favorite gangster movie, Goodfellas, is one that feels like a seductive orientation into mob life for the common people with its narrator and protagonist, Henry Hill (Ray Liotta) walking us through the everyday life of a New York mobster.
What Is Roger Ebert's Favorite Gangster Movie?
Roger Ebert's favorite gangster movie is Goodfellas. Anyone who's seen Goodfellas understands that the movie carries within it a contagious vibe that has a tendency to latch on to the viewer long after the credits roll. You see the gangsters enacting the ordinariness of their lives, having a good laugh at the bar, mingling with each other's families, and you understand how it feels to be a part of the mafia. You intimately understand the feeling that initially seduced Henry Hill into the mobster life, which, according to Ebert, is the central mood that the movie is trying to convey. Goodfellas has a way with its characters. It never attempts to disguise their appetites for violence and unethical ways, but it is also equally committed to portraying them with their colorful personhood intact, complete with their quirks and loyalties. By doing so, the movie makes them not only palatable but devilishly enjoyable to watch. As Roger himself notes, "It is almost possible to think, sometimes, of the characters as really being good fellows. Their camaraderie is so strong, their loyalty so unquestioned."
It also helps the movie's case that Henry Hill, the protagonist we follow, is relatively less violent than his peers, getting all squeamish at the sight and smell of a corpse. Ebert reflected back on his career as a movie critic in an article in 1992 where he makes a few generalizations about the movies he likes best. Inside, Roger reveals that he likes movies that are about good people, who try to do good things. But, he goes on to share that he has a soft spot for movies about bad people who have a good sense of humor and courage to be candid. And he cites the example of Henry Hill, who despite being a gangster was always honest with us about why he enjoyed being bad.
Given the many themes and elements the movie juggles within its 145 minutes of runtime, different people walk out of the movie with a different lingering feeling. For Ebert, it was primarily the theme of guilt that remained with him for the next two days. But Ebert extrapolated a different dimension of guilt from the movie. Firstly, there's the personal guilt that only Henry Hill bears, the guilt of breaking the mafia code and betraying his friends after sharing a life-long bond with them and their families. Secondly, there's the general guilt shared by the entire crew – and to an extent, it's shared by the audience too – but it's not the guilt of having done the sinful, but rather the guilt of wanting to do it all over again.
RELATED: Roger Ebert's Favorite Actor Was This Noir Anti-Hero
What Was Roger Ebert's Personal Relationship With Martin Scorsese?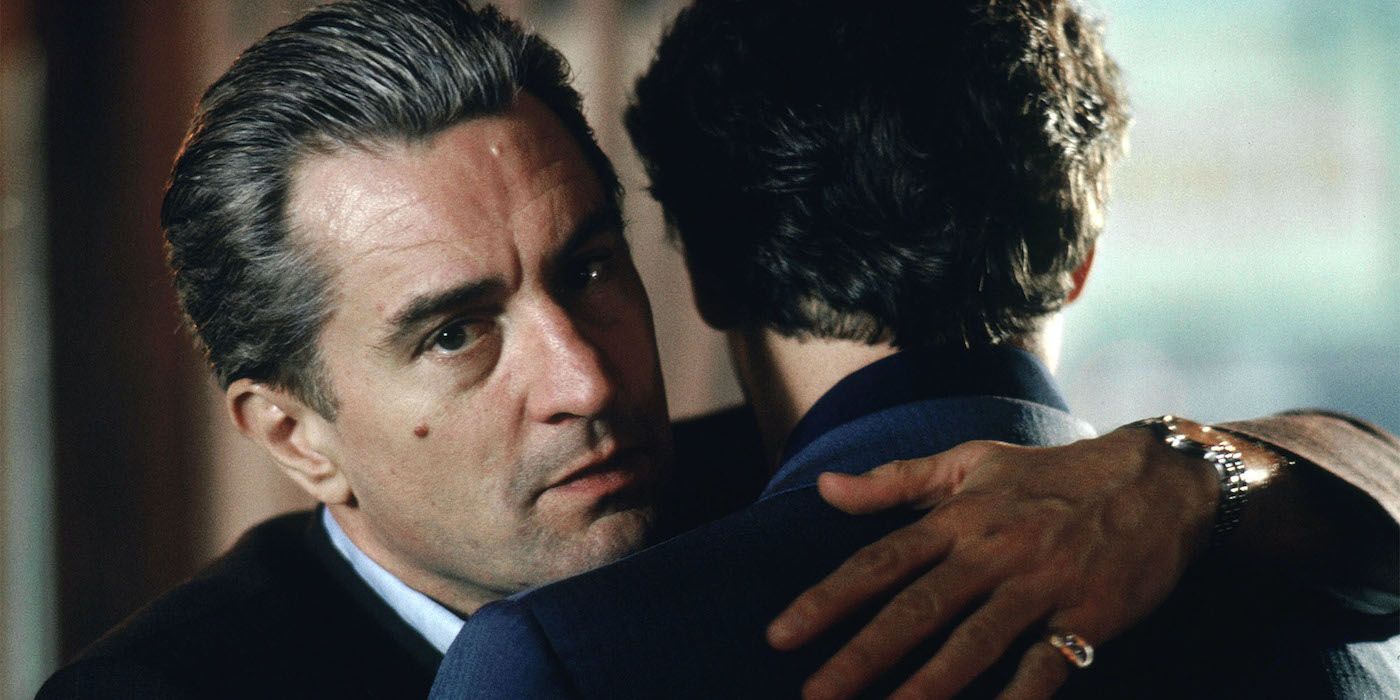 Good works of art often have a tendency to borrow from the life experiences of its creator. Scorsese has been candid about his upbringing in Little Italy as the asthmatic kid who saw these wise guys from outside his windows, but unlike Henry, he never walked into the cabstand looking for a job. This gave Scorsese a unique vantage point of the outsider looking in, someone who's able to look at the larger picture as a distant observer. Roger Ebert knew all of this, and that's why he claimed that Scorsese was the only person who could have made a movie like Goodfellas. Indeed, Ebert knew Scorsese at a personal level, which affords him a privileged position to read Scorsese's work as contingent on his life experiences.
Ebert has said that Scorsese was his personal favorite filmmaker who never made an unworthy film. Ebert has never held back his praises for Scorsese, calling him "the most gifted director of his generation, America's finest filmmaker." But their relationship goes beyond that of a filmmaker and a critic and intersects with crucial points of their personal and professional lives. In Cannes 2009, Scorsese was there to help cut the ribbon to inaugurate the Roger Ebert Conference Room which is situated in the south of France. And in 2022, Scorsese gave a small speech celebrating Ebert for the inaugural Ebert Lecture at the University of Illinois where he talked about their shared love and reverence for cinema and how disappointed Ebert might have been at the current situation which devalues cinema to a level of "content." Scorsese also expressed gratitude towards Ebert for being one of the first critics to call attention to his work, and for being there during the lowest ebb of his career, providing support and encouragement. In Ebert's book, 'Life Itself', Scorsese shares the story of being at a low point in his life, and how receiving an award at the Toronto Film Festival, thanks to a recommendation from Ebert and Siskel, helped him get back on the right track. Similarly, Scorsese, too, has expressed gratitude.
'Goodfellas' Remains Martin Scorsese's Best Gangster Movie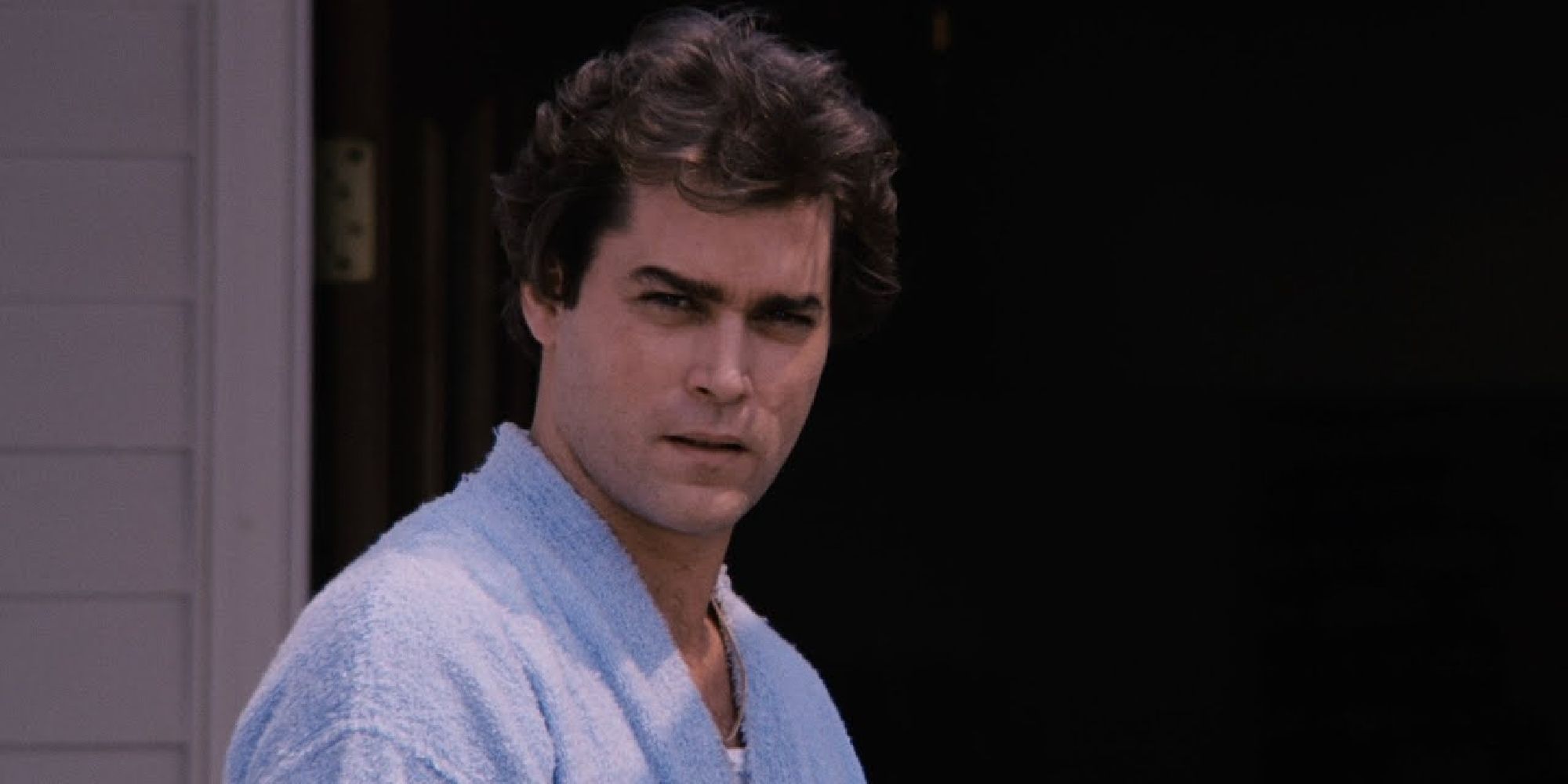 More than 30 years after its release, Goodfellas has left behind an enduring legacy and is still widely considered as one of the best gangster movies to have been made. Despite the years, Goodfellas easily distinguishes itself from the plethora of mob movies, because, unlike other gangster movies that feel obliged to adopt a solemn, weighty tone, Goodfellas has no quandary telling its tale with a festive energy. It is deeply, sinfully fun. There are moments of intensity and anxiety in the sequences that have undertones of violence, and there are mellow moments of time spent amidst friends that carry a cool and breezy mood. No matter the scene, Goodfellas always has a contagious smile on its face. Still, it never falls into the trap of romanticizing gangster life because its skeleton is that of a classic cautionary rise-and-fall story, and it only lets Henry Hill tell his part of the story with unrestrained honesty.
Goodfellas is far from Scorsese's only gangster film. Casino, Mean Street, Gangs of New York, The Departed, and The Irishmen have all touched upon different aspects of a crime life. But none of them feel as personalized as Goodfellas, where we watch Henry as a kid wanting to join the mafia, and eventually living the life he wanted. Throughout the movie, his narration constantly accompanies us and often feels like he's there with us, pausing the movie at crucial moments to provide us with additional context. Casino and Irishmen applied a similar method of narration, and while they work wonderfully well in their own worlds, they don't come close to Liotta's charm.