Although Meg Ryan began her acting career in 1981, starring in minor roles before joining the cast of the CBS soap opera As the World Turns in 1982, the actress ultimately rose to fame after starring in a series of hit romantic comedies in the 1990s, including When Harry Met Sally… which earned her a Golden Globe Award nomination for Best Lead Actress in a Motion Picture — Comedy or Musical. Ryan then became one of the biggest and most bankable stars in Hollywood.
Although the talented star also won great acclaim for her roles in romantic comedies Sleepless in Seattle and You've Got Mail, Ryan has proven herself to be an effective actress in other genres throughout her 40-year-long career, ranging from animation to action. Below are some of the actress' most memorable roles to date.
10
'Joe vs. the Volcano' (1990)
John Patrick Shanley's black comedy film starring dynamic duo Tom Hanks and Meg Ryan in their first team-up, Joe vs. the Volcano, reflects on the meaning of life by depicting the compelling story of a hypochondriac who strives to hurl himself into a volcano after realizing that he is dying.
RELATED: Tom Hanks and Meg Ryan's First Rom-Com Together Is Also Their Best
Making for an amusing screwball comedy for those who enjoy the genre, Joe vs. the Volcano showcases Meg Ryan's range as she steps into the shoes of all three female leads (and the voice of a flight attendant in the Los Angeles flight). It is undoubtedly a goofy, worthwhile watch that will keep boredom at bay.
9
'Top Gun' (1986)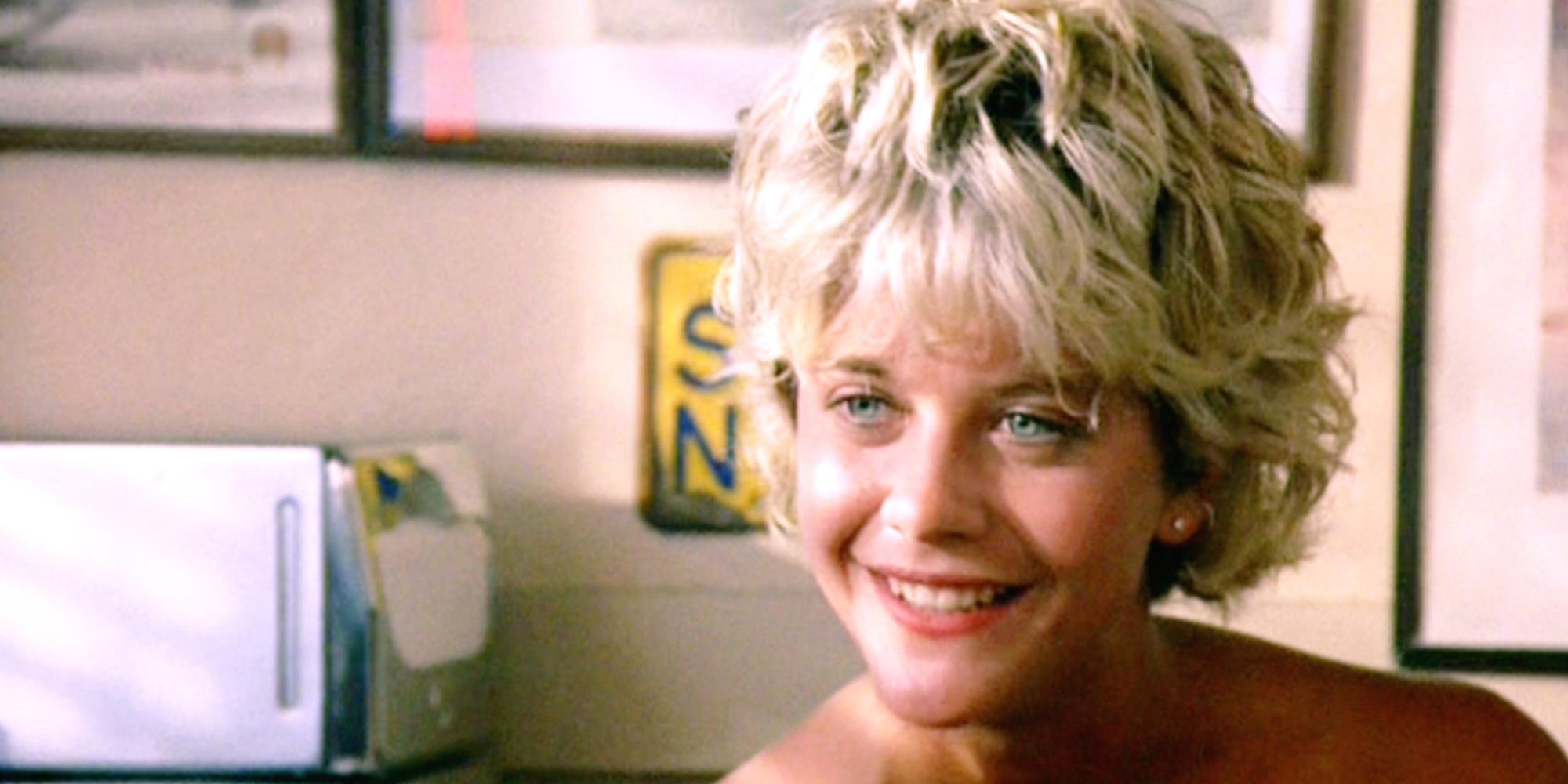 Although the recent second installment for the franchise, Top Gun: Maverick, was a major success, we must not forget about the 1986 blueprint, where the talented Ryan plays the wife of Nick "Goose" Bradshaw (Anthony Edwards). The Tom Cruise-led action film centers around the students at the United States Navy's elite fighter weapons school as they attempt to be the best in the class.
Even though Top Gun is hardly a masterpiece, it counts on action-packed scenes, an interesting star-studded cast, and great visuals, which is why it has managed to capture the attention of many — proof of that is the fact that its classic legacy endures an undeniably treasured one all these years later.
8
'Innerspace' (1987)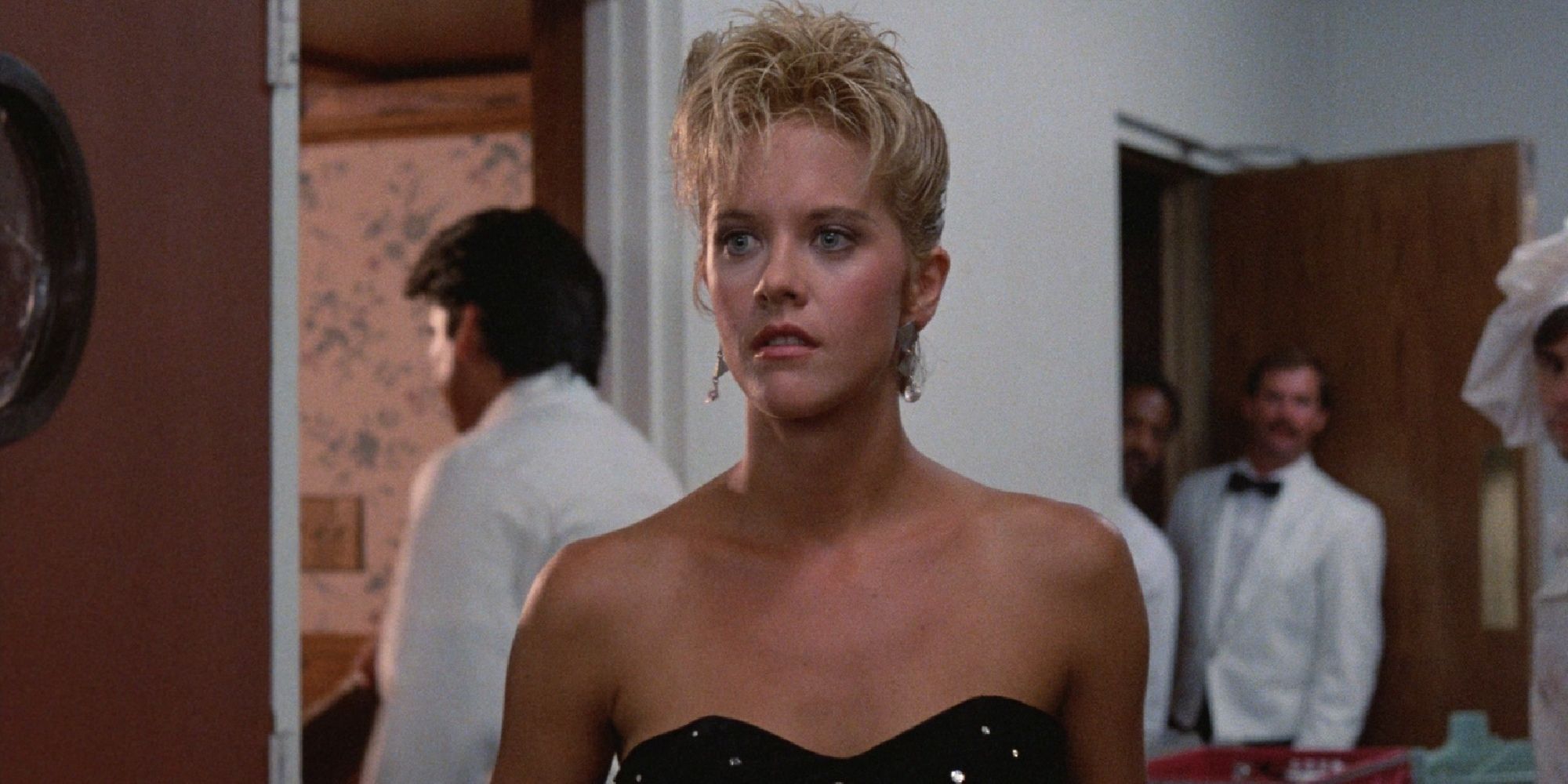 Joe Dante's Innerspace combines adventure, comedy, and fantasy while depicting the story of a marine scientist (Dennis Quaid) who finds himself miniaturized and inside a hypochondriac's body, pursued by saboteurs. A 24-year-old Ryan steps into the shoes of a determined and fiery journalist named Lydia Maxwell in the film.
Often regarded as an inventive and enthralling 1980s version of the 1966 science fiction film Fantastic Voyage, this often overlooked but hilarious Academy Award-winning film features great special effects for the time and an original narrative that will keep audiences invested.
7
'Anastasia' (1997)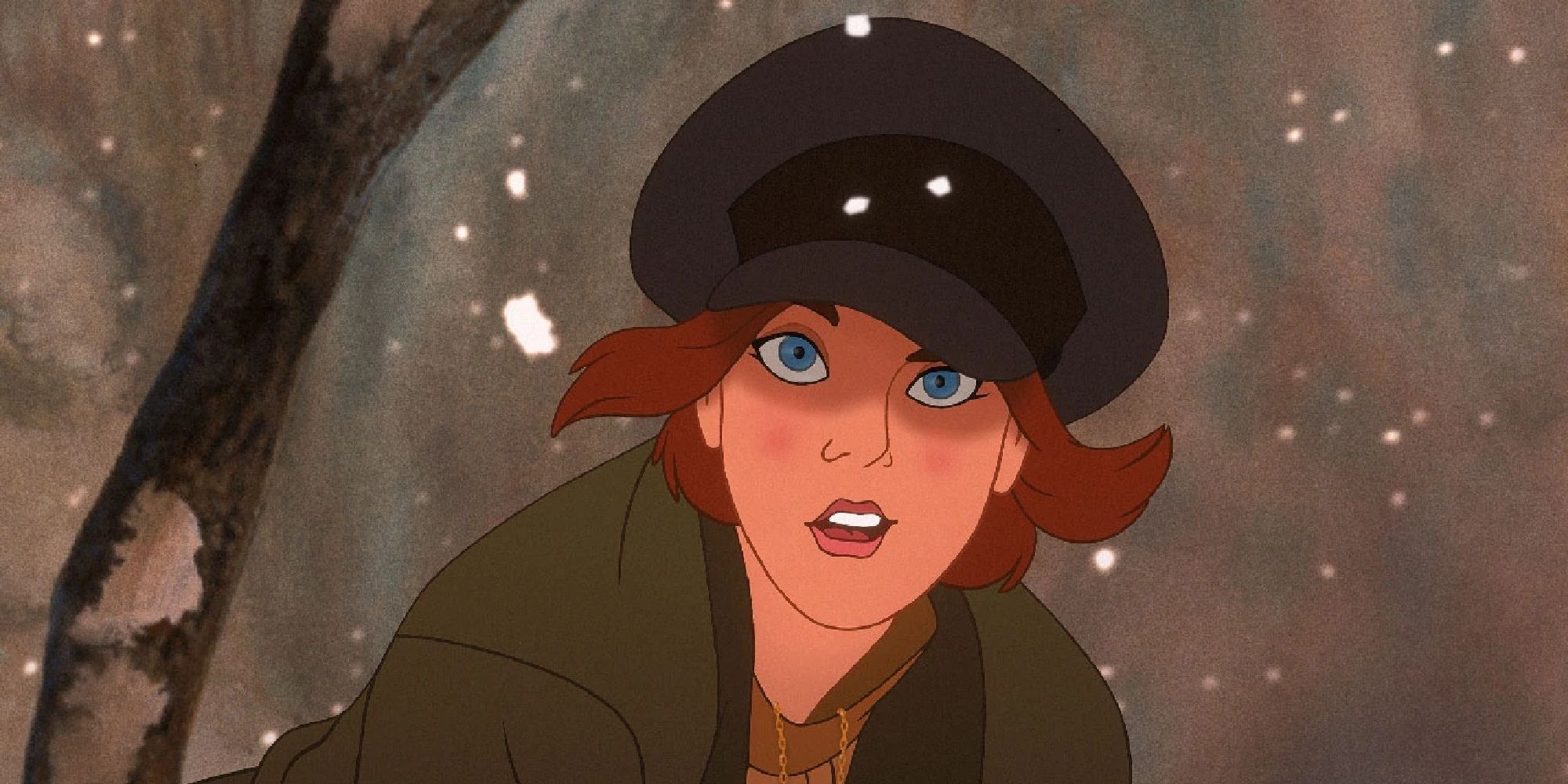 With a highly enjoyable plot and memorable characters, Anastasia is assuredly one of the best — if not the best — non-Disney animated films. Inspired by the legend of Grand Duchess Anastasia Nikolaevna of Russia, the 1997 movie is set in an alternate version of 1926, depicting the quest of amnesiac Anastasia Romanov to find a trace of her deceased family.
In Anastasia, Ryan brings the intriguing lead character to life, proving that her amazing skills extend to voice-acting. Overall, itis a sharp, delightfully animated film featuring impressive world-building that reflects Europe's 20th-century culture. Because of the universal themes it tackles and the bewitching, well-written romance, it is suited for all ages.
6
'City of Angels' (1998)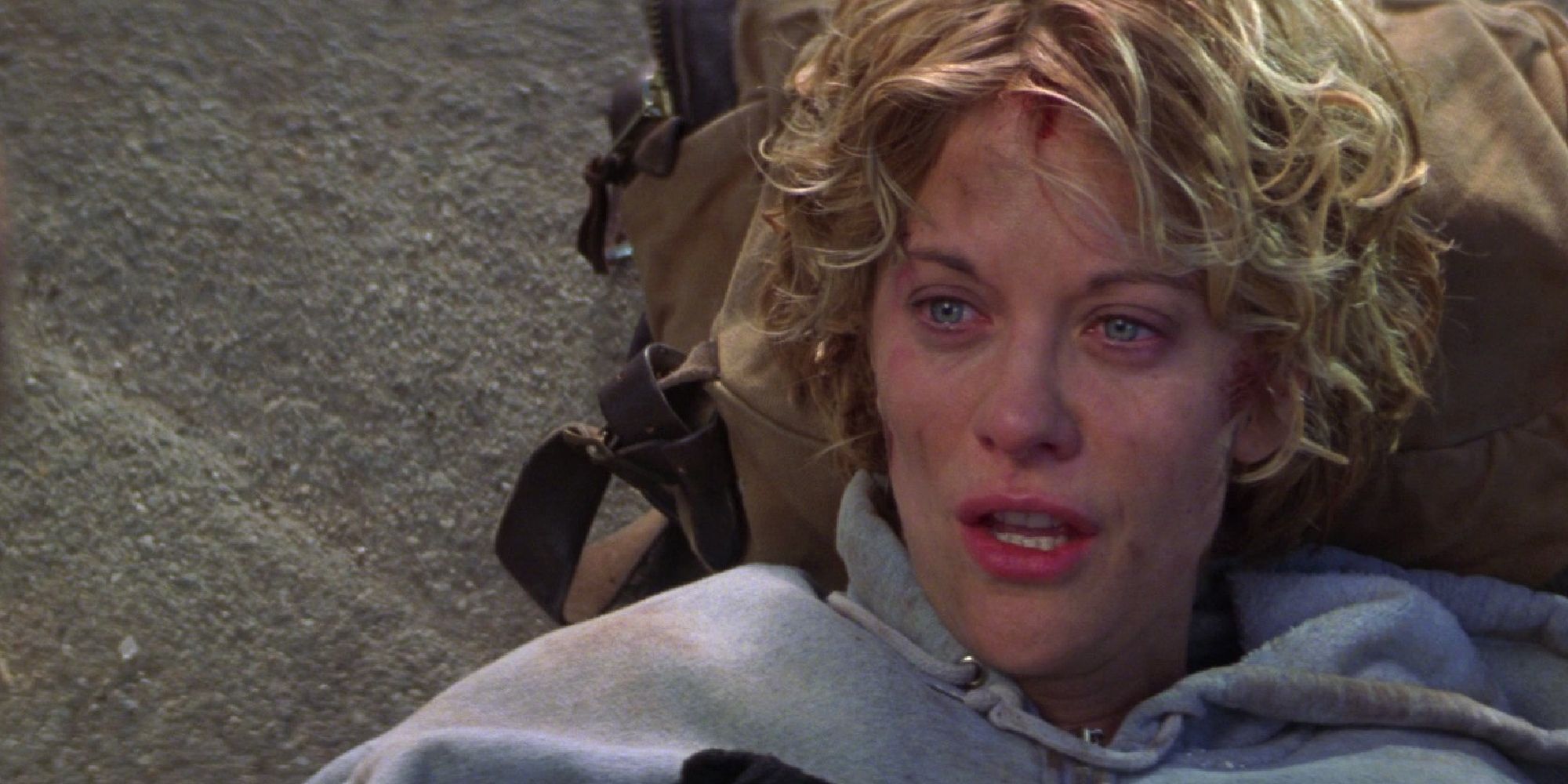 City of Angels is a Brad Silberling romance fantasy drama starring Nicolas Cage and Ryan that tells the enticing love story of an angel who falls for a surgeon woman human, which ultimately leads him to contemplate becoming mortal, too.
RELATED: 30 Best Romantic Movies of All Time, Ranked
Even if slightly flawed, the divisive City of Angels, which counts on mixed reviews,still makes for an entertaining time spent in front of the screen. Although it is definitely not everyone's cup of tea, Silberling's film is stylish, original, well-written, and features quite decent acting.
5
'When a Man Loves a Woman' (1994)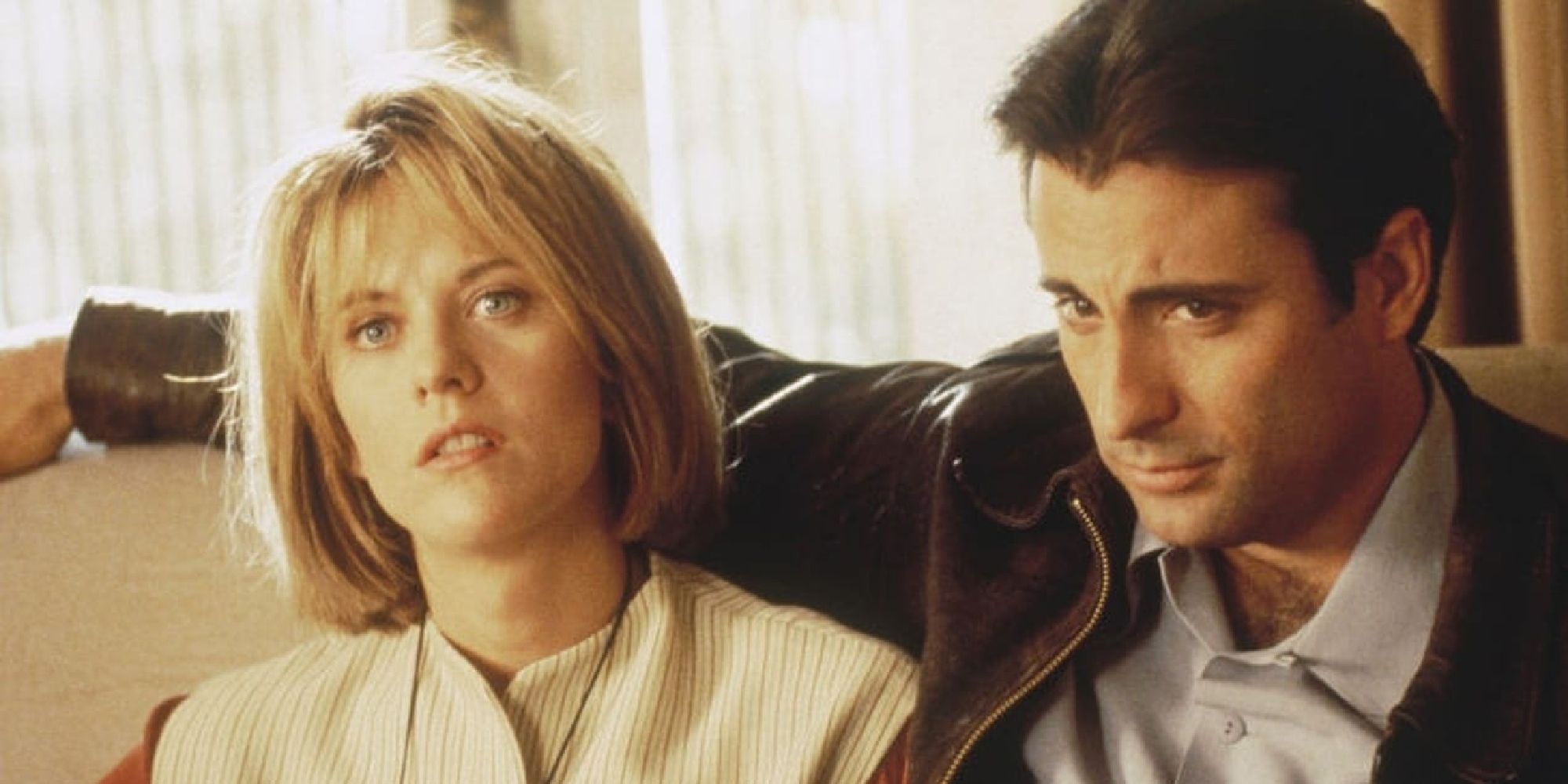 Directed by Luis Mandoki, When a Man Loves a Woman explores how complex and testing relationships can be, highlighting the consequences of addiction. It illustrates the struggles of a seemingly perfect couple (Ryan and Andy Garcia in a stand-out performance) whose strong relationship starts to crumble when the wife falls victim to alcoholism.
Featuring consistent and strong performances from both leads, this 1994 drama is thought-provoking and touching, offering audiences a captivating plot that reflects on a timeless issue and perfectly depicts deception and agony. Additionally, it also includes an impeccable child performance by a 9-year-old Tina Majorino.
4
'You've Got Mail' (1998)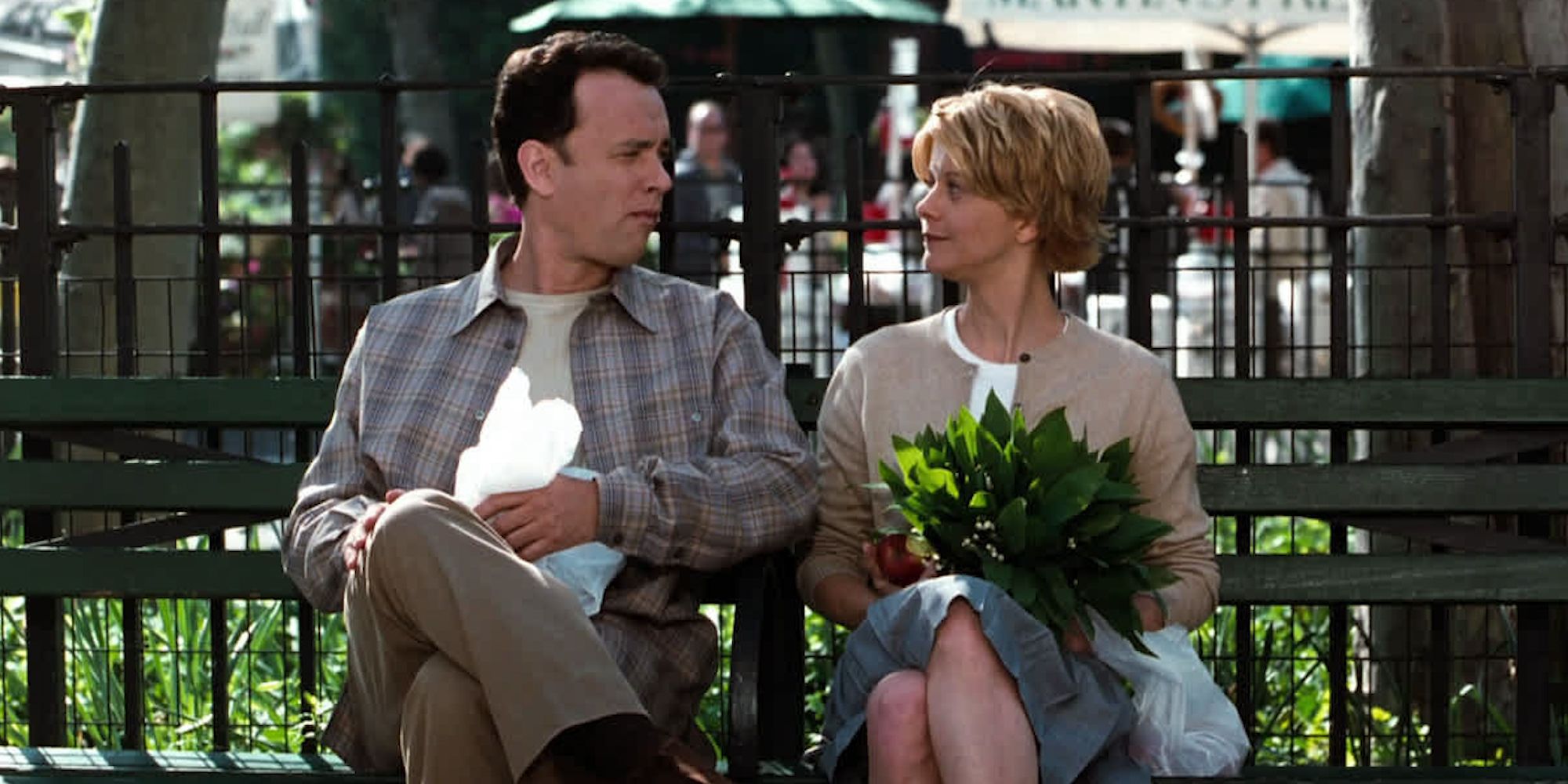 The third film starring Ryan and Hanks, You've Got Mail, is assuredly one of the actress's best feature films. Directed by Nora Ephron, the American rom-com tells the creative story of two people who fall in love online, unaware that they own competing bookshops.
Even if predictable at times, You've Got Mail is an undeniably sweet and feel-good watch that deserves the attention of anyone who enjoys the genre and will certainly provide audiences with a great time. Overall, it is a thoroughly enjoyable film with likable main characters to match. Additionally, Ryan and Hanks' chemistry is top-notch once again.
3
'Sleepless in Seattle' (1993)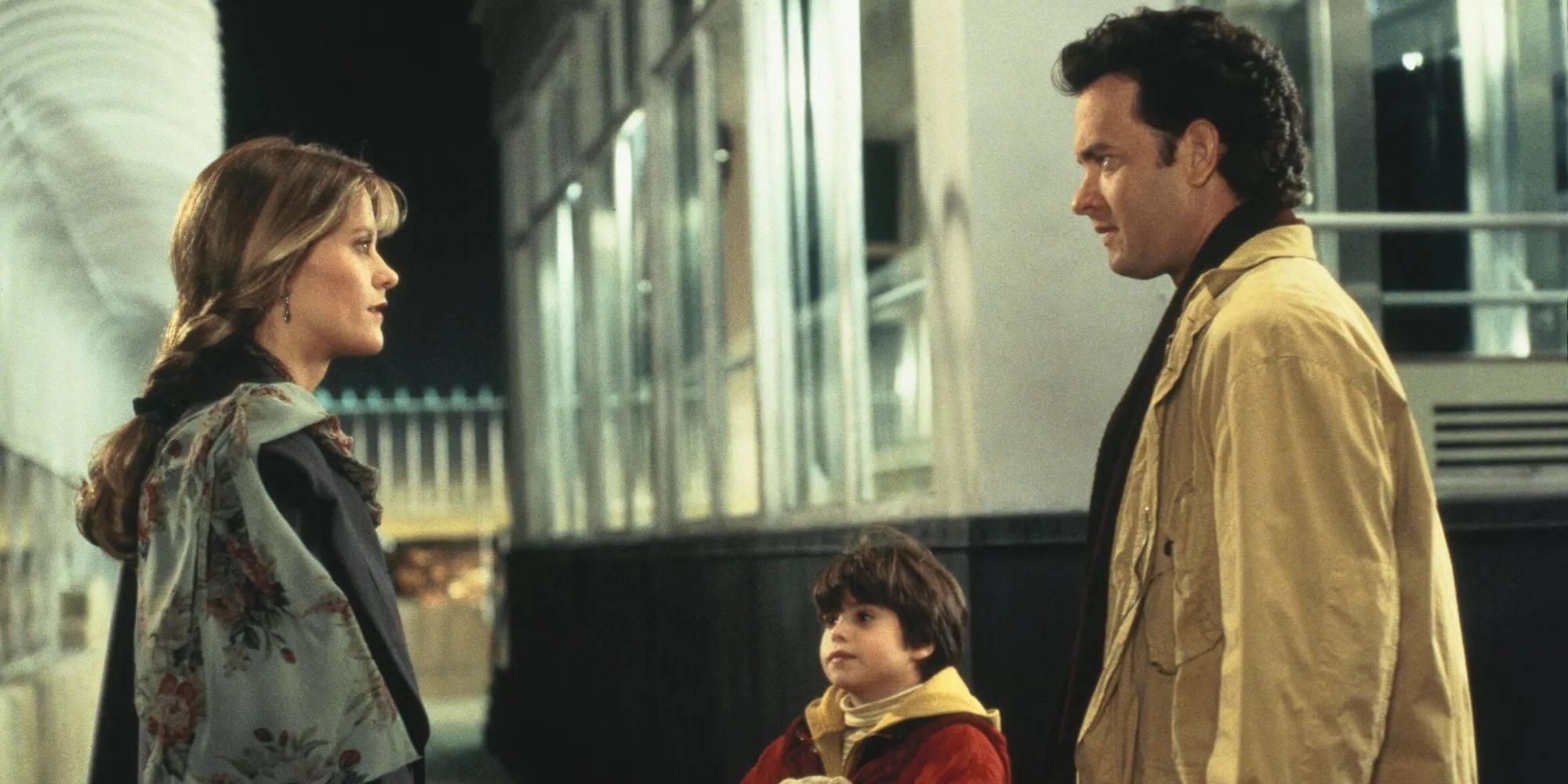 Sleepless in Seattle is yet another entertaining Meg Ryan and Tom Hanks romantic comedy. This time, it tells the enchanting story of a widowed man who finds love again thanks to his son, who calls a radio talk show in an attempt to find his insomniac father a romantic partner.
With great performances from Ryan and Hanks — who delight viewers once more with their electric chemistry — this rule-breaking rom-com makes for a highly engaging and well-spent time in front of the screen. It is the perfect light-hearted pick to watch on a rainy afternoon, featuring three-dimensional characters and a creative storyline that elevates the film.
2
'Courage Under Fire' (1996)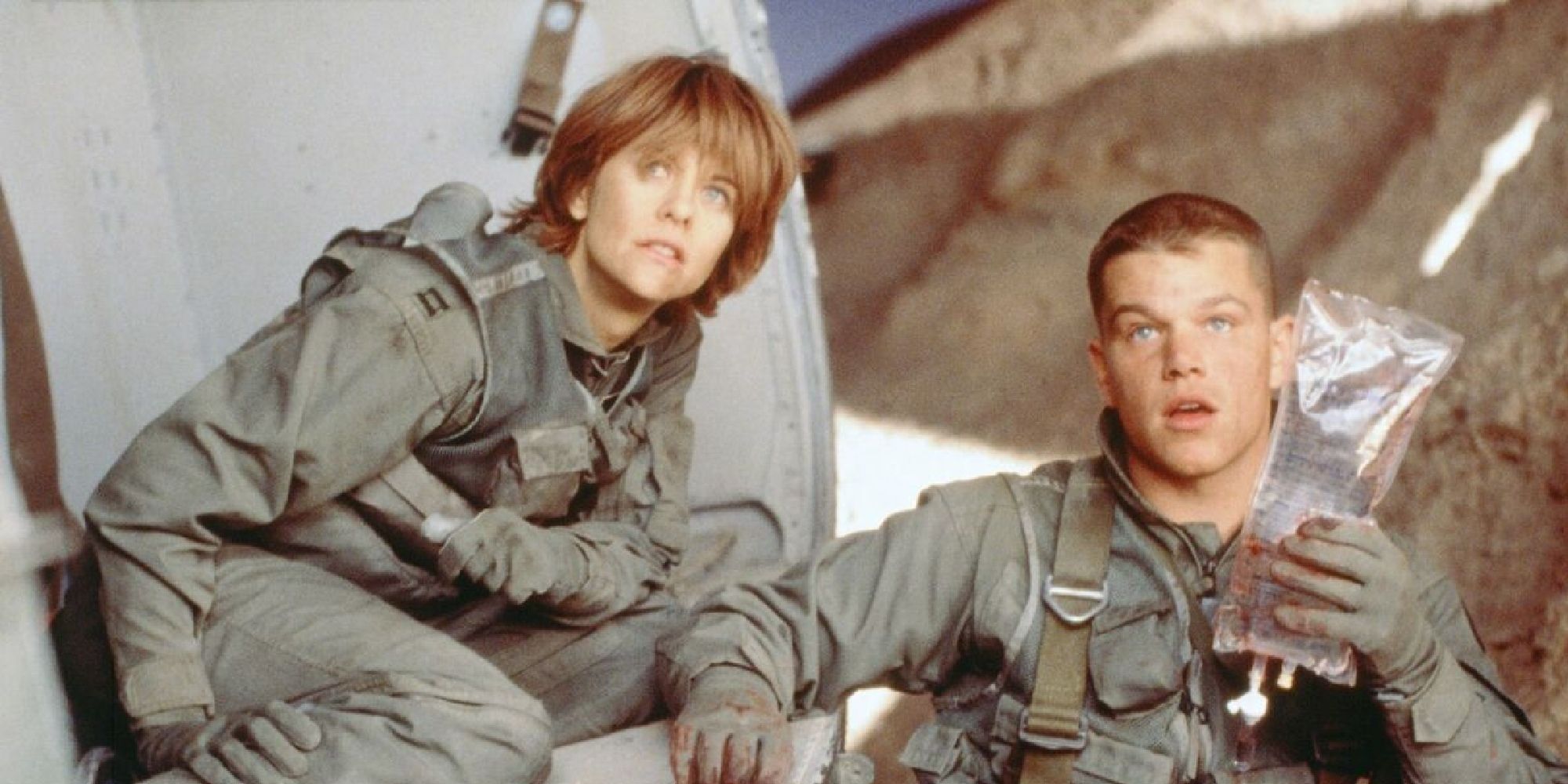 Starring the talented Denzel Washington in the lead role, Courage Under Fire is an R-rated action drama set during the 1991 Gulf War. The film follows a U.S. Army officer who, in the aftermath of a deadly mistake he made, looks into Capt. Karen Walden's (Ryan) — killed after her rescue helicopter was shot down — worthiness for the Medal of Honor.
RELATED: The Best Denzel Washington Performances, Ranked
A gripping mystery with a wonderful cast to match, Courage Under Fire features one of Washington's best performances to date and clearly showcases Ryan's undeniable talents. It is an underappreciated war drama that combines action with suspense to impressive results.
1
'When Harry Met Sally…' (1989)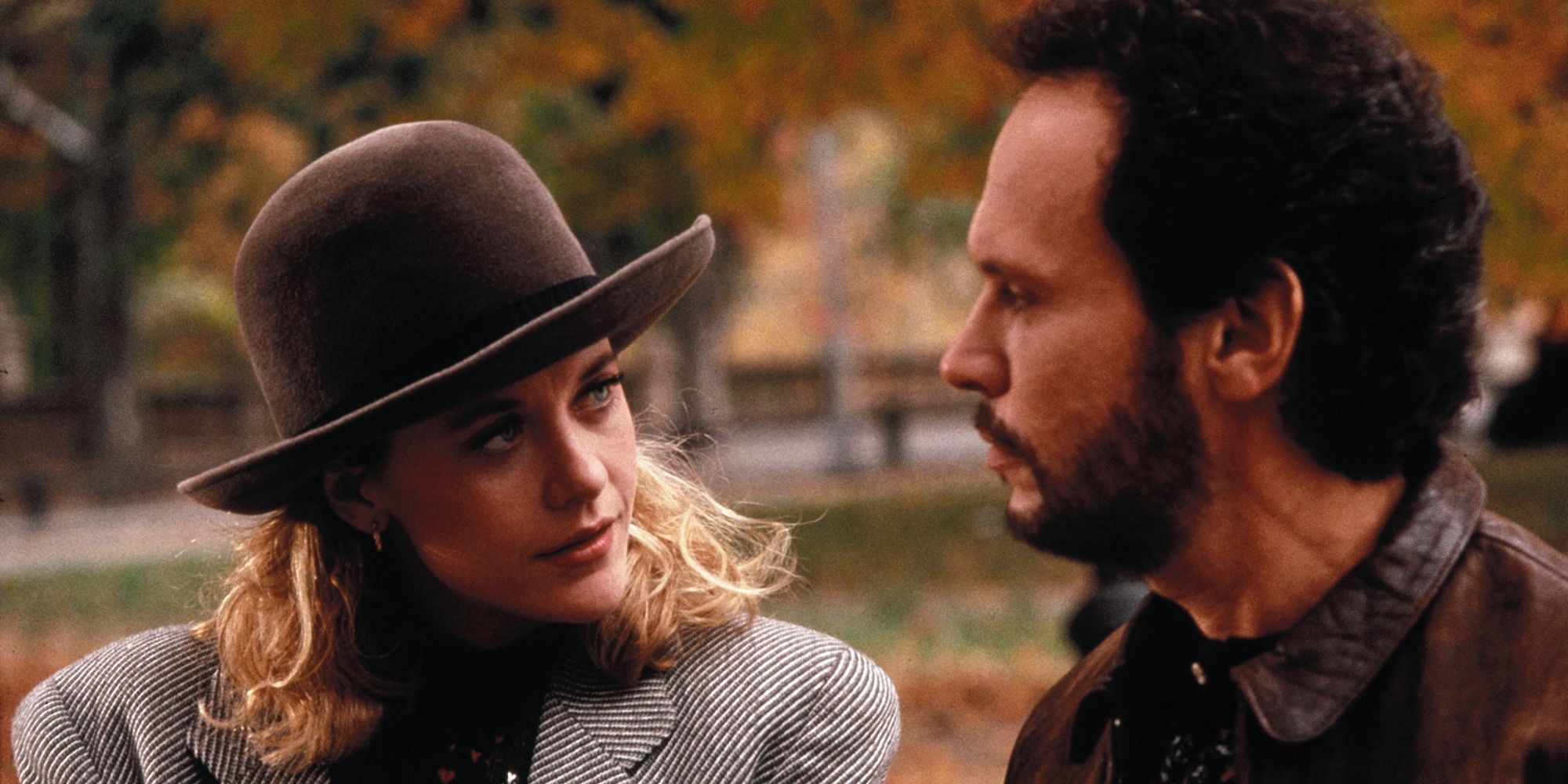 Regarded as one of the best romantic films ever created, When Harry Met Sally… is undoubtedly an unforgettable, hilarious, and touching romantic comedy that tells the story of two college graduates (Ryan and Billy Crystal) who share a car ride while sharing their takes on whether a man and woman can be platonic friends. Ten years later, the two cross paths again after meeting at a bookstore. What's more, they attempt to stay friends with benefits without letting feelings get in the way.
Rob Reiner's critical success remains a beloved flick in the genre and unarguably Ryan's superior movie to date (and the one that gathered the actress the most accolades). It analyzes love and friendship in a unique way, enduring an endearing classic all these years later.
KEEP READING: Carrie Fisher's 10 Best Movies, Ranked