Though he might not be quite as well-known as Alfred Hitchcock when it comes to cameos in his own movies, Martin Scorsese has still made a surprising number of small appearances in his films over the years. The famed director has been making feature films at a steady pace for more than 50 years at this point, with age doing little to slow him down, seeing as he turned 80 in 2022 and has a new film scheduled for wide release late in 2023, Killers of the Flower Moon.
He doesn't make an appearance of some sort in every movie of his, but there are enough cameos spread throughout his body of work to make ranking the best feel like a worthwhile endeavor. That's what the following aims to do, outlining a series of Scorsese's cameos and roughly ranking them from worst to best, predominantly by taking into account how memorable, entertaining, or prolonged they are.
11
'Bringing Out the Dead' (1999)
Bringing Out the Dead may be a slightly disappointing start to the Scorsese cameo train, because here, he's only featured in a voice role. The film is centered around Nicolas Cage's character, who's a paramedic feeling increasingly worn down by his high-stress job driving ambulances, causing him to unravel psychologically and emotionally as this remarkably intense film goes on.
RELATED: Every Martin Scorsese Crime Movie, Ranked From Worst to Best
Given much of the movie follows his chaotic job, he often gets calls from dispatchers informing him where to go, and Scorsese voices one such individual, credited as "Male Dispatcher." It's easy to not feel upset about Scorsese's lack of physical appearance, however, when the supporting cast is so strong, with Bringing Out the Dead also featuring the likes of Patricia Arquette, John Goodman, and Ving Rhames.
10
'After Hours' (1985)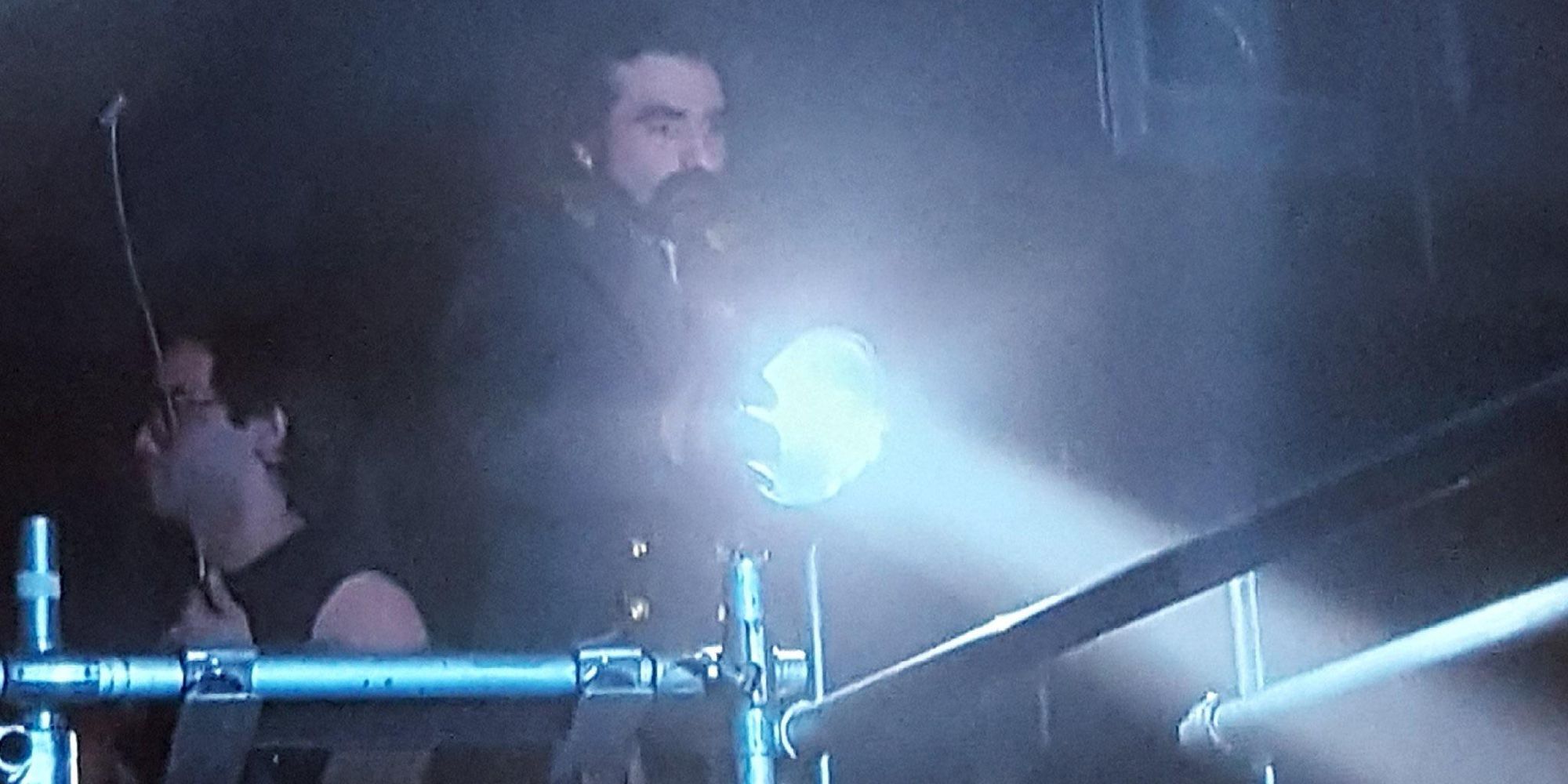 Most fans of Martin Scorsese will happily tell you that After Hours is one of the director's most underrated movies, and such fans are onto something, because it's undeniably one of his greats, even though it's not as popular as say Goodfellas or The Departed. It's a wild and nightmarish dark comedy, following one man as he has the worst (and most surreal) night of his life in New York City's SoHo district.
A recurring location in the film is a fictional place by the name of Club Berlin, and it's there that Scorsese has a brief cameo as "Club Berlin searchlight operator." It's not a big or flashy (pun intended) role, but Scorsese being high up, looking down, and being able to illuminate the action below… there's something meta/clever there if you want to read into it.
9
'The Last Temptation of Christ' (1988)
Martin Scorsese's cameo in The Last Temptation of Christ is comparable to his one in Bringing Out the Dead, because you don't get to see his face here either. He plays Isaiah, a prophet who has his face obscured by a cloak for his brief appearance, appearing to Jesus (Willem Dafoe) in a vision that helps make it clear to him that he'll need to sacrifice himself for humanity.
In this indirect way, Isaiah (believed to have actually died centuries before Jesus's time) helps guide the direction the film's story goes in, so it makes sense for such a figure to be played by the director, in a way. Brief cameo aside, The Last Temptation of Christ's also a phenomenal movie on its own, honestly being up there with Scorsese's best directorial efforts.
8
'Raging Bull' (1980)
7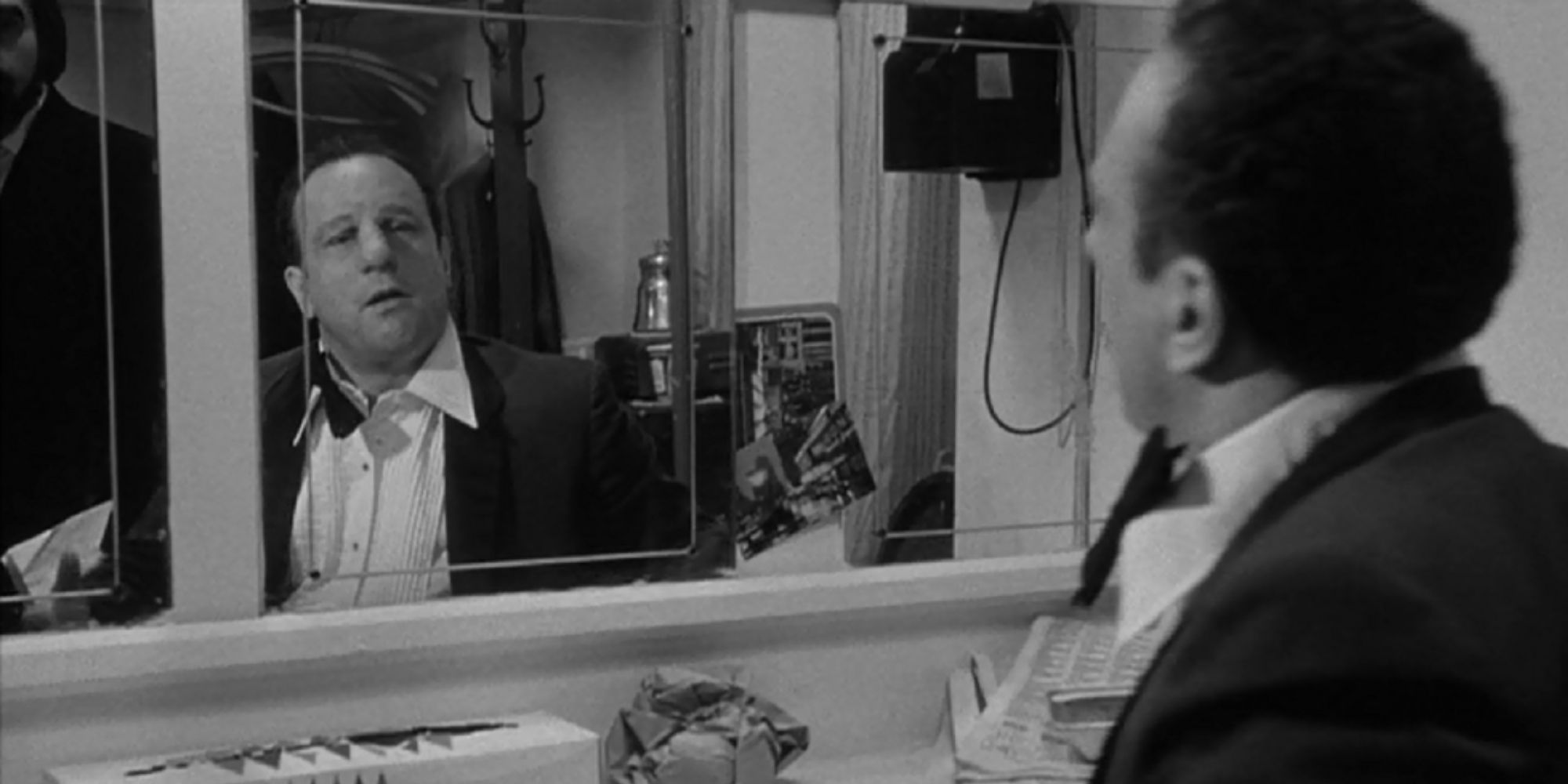 When it comes to Raging Bull, the general consensus is that it's one of Martin Scorsese's best films, and arguably one of the greatest biopics of all time, too. It follows the tumultuous life of boxer Jake LaMotta, with his ferocity in the ring leading to great success in the world of sports, all the while his anger outside the ring led to great personal and familial hardships.
RELATED: The Best Martin Scorsese Villains, Ranked
Martin Scorsese's cameo is one where he's only briefly glimpsed, and not even shown in full, playing the role of "Barbizon Stagehand." However, this does occur right before the film's memorable, lonely, and powerful ending, with Robert De Niro's LaMotta trying to hype himself up alone, so earns some extra points because of that.
6
'Gangs of New York'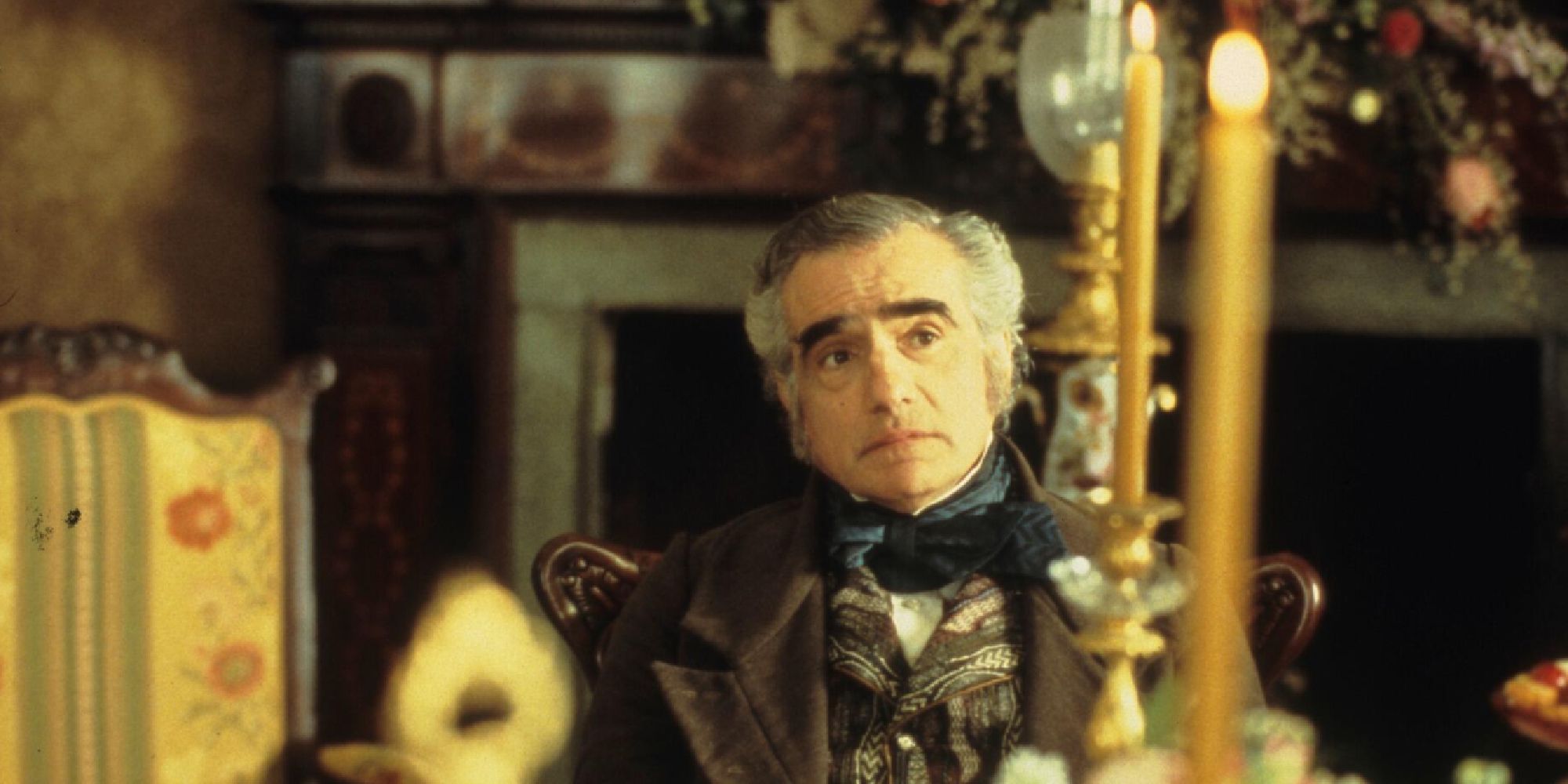 A historical crime/drama/revenge epic, Gangs of New York is best known for its larger-than-life Daniel Day-Lewis performance, and for the fact it was the first movie Scorsese made with Leonardo DiCaprio. It's set during the 1860s, depicting gangs constantly at war while DiCaprio's character seeks revenge against Day-Lewis's for the murder of his father.
It also happens to house a fun Scorsese cameo, with the director appearing here in an uncredited role as "Wealthy Homeowner." His house is targeted for robbery by Cameron Diaz's character, which is somewhat understandable, considering how even though viewers don't get a long look at his place, it obviously seems pretty high-class compared to other locations in the film.
5
'Mean Streets' (1973)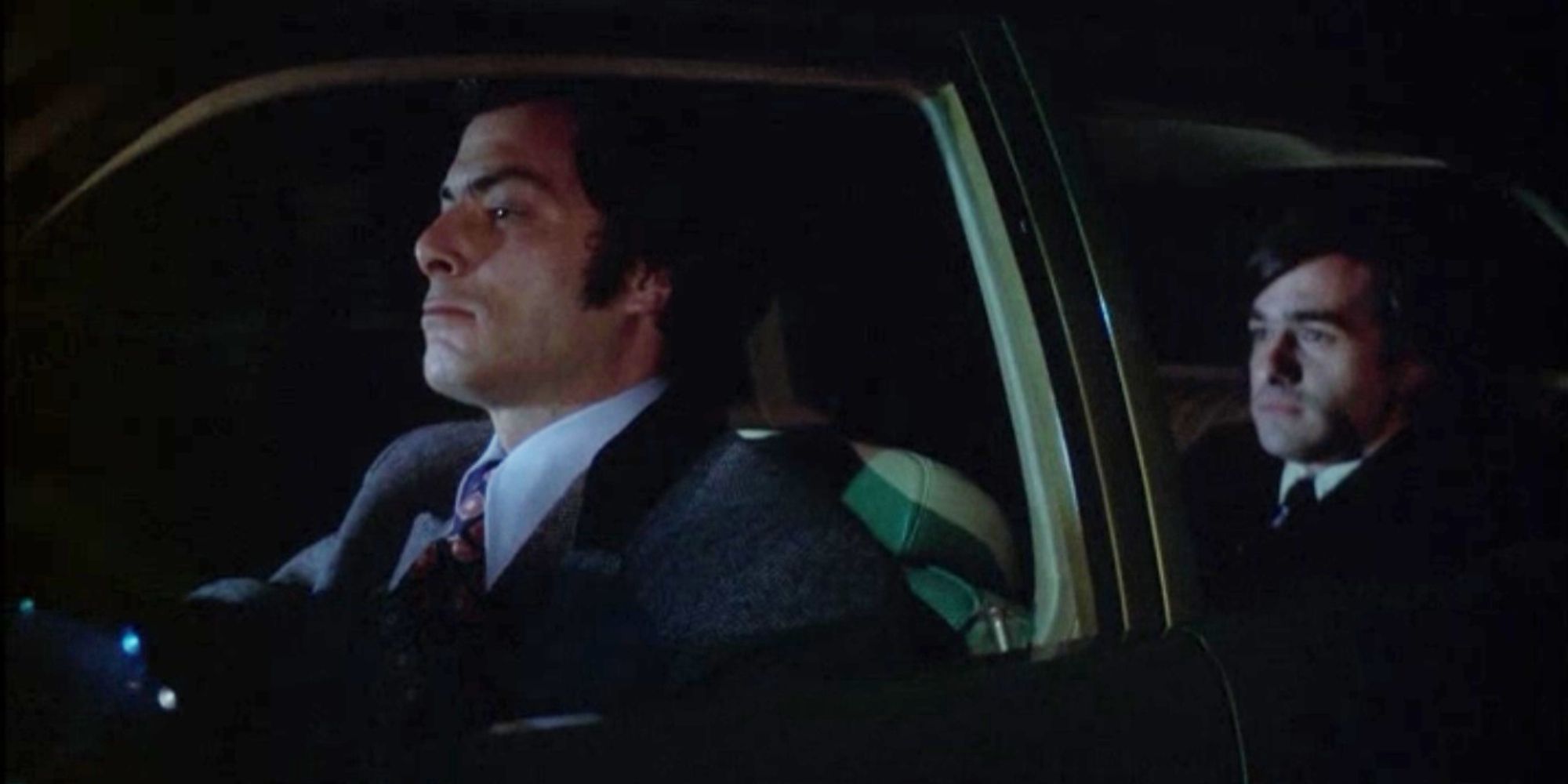 You have to wait until near the very end of Mean Streets before you get to a cameo from a very young Martin Scorsese, but the wait ends up being worth it. Said wait's also made easier by the fact that Mean Streets is very good throughout, being arguably Scorsese's first great film, and one that he would continually build from as he gradually made larger scale and more ambitious crime movies.
He plays a gun-wielding henchman named Jimmy Shorts, and during the film's climax, fires several shots at a car containing many of the film's main characters, leading to a dramatic and chaotic ending. Scorsese unapologetically did his own thing while directing Mean Streets, and his minor character here is similarly bold, in a sense giving very little consideration for how abrupt and surprising his actions are.
4
'The Age of Innocence' (1993)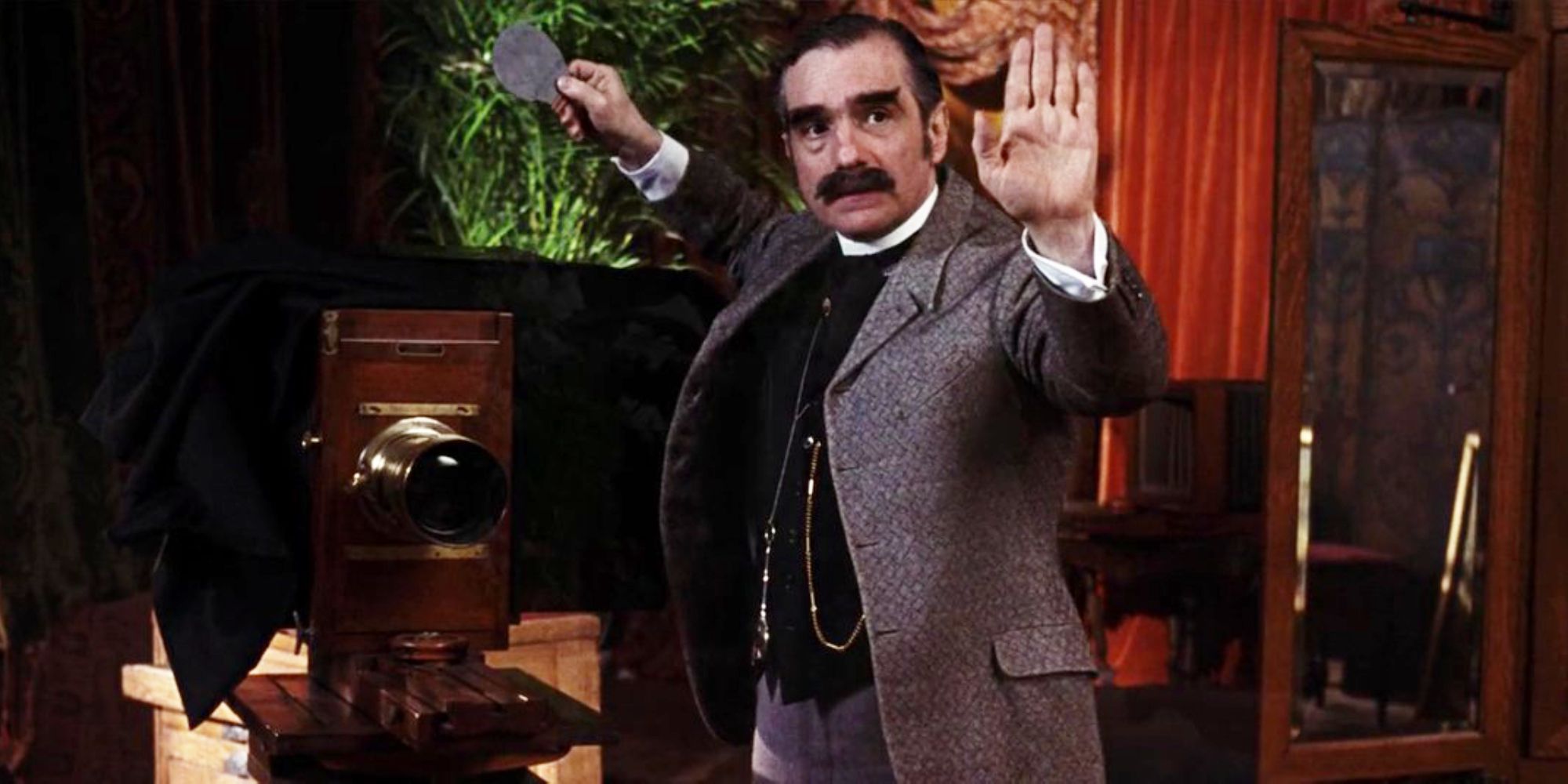 It may have come out in between Goodfellas (1990) and Casino (1995), but in no way is The Age of Innocence a Martin Scorsese crime film. This represents something of a change of pace for the filmmaker, as the film's primarily a romantic drama with a historical setting, here showing love and heartbreak among several members of high society in New York City during the late 1800s.
RELATED: Every Martin Scorsese Movie, Ranked From Worst to Best
Scorsese's cameo here is an uncredited one, with him briefly appearing as a wedding photographer. Still, it's a good one, considering it gives Scorsese a way of being behind a camera back in the late 1800s, well before making feature films as complex as Scorsese's was a possibility.
3
'Hugo' (2011)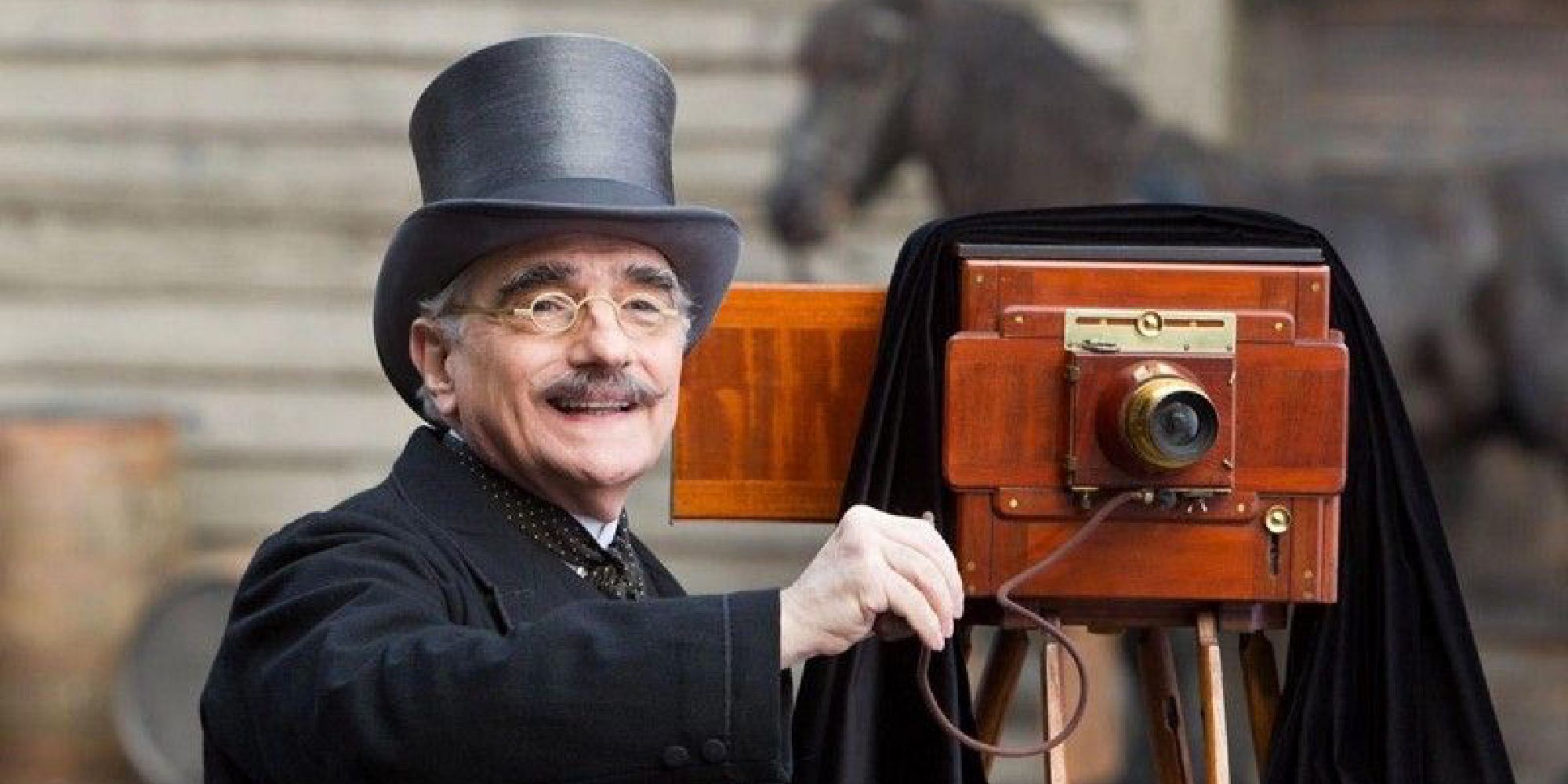 Just like The Age of Innocence, Hugo is a rather unexpected film within Martin Scorsese's body of work, as it's a family film with a slightly fantastical feel, revolving around a young boy going on a quest to learn about his late father. Also like The Age of Innocence, Scorsese has a cameo here as a photographer.
Perhaps it's a relative of the photographer seen in The Age of Innocence, because while it would be amazing if they were somehow the same person, Hugo's set in the early 1930s, 50 to 60 years on from when most of that 1993 film is set. Why does the photographer here get ranked slightly higher than Scorsese's other photographer cameo? The Hugo photographer having a cool hat is why.
2
'The King of Comedy' (1982)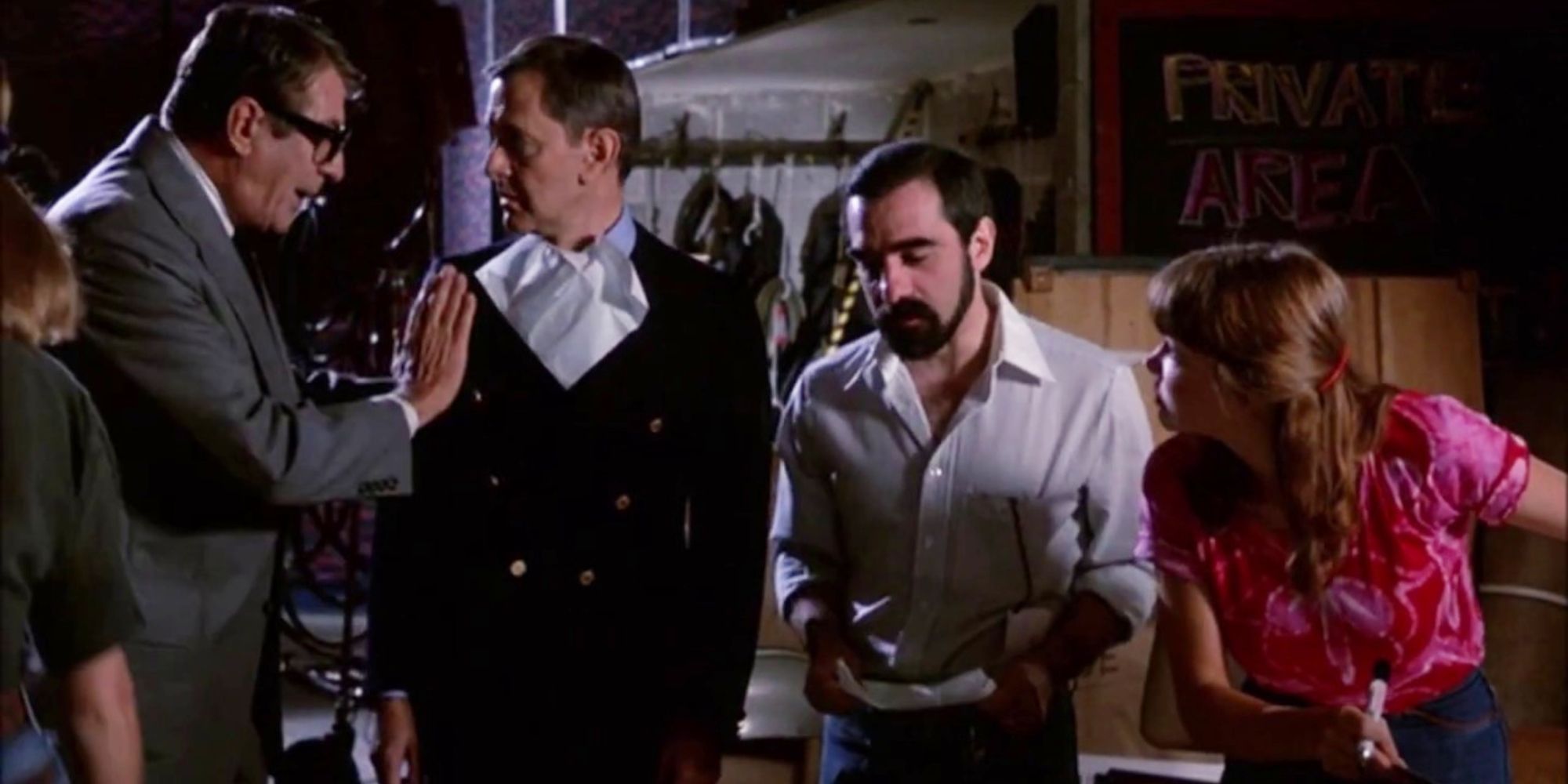 The King of Comedy may be darkly funny, but it's definitely not an easy watch in the way most comedic movies are. It's a fairly dark character study about a disturbed man who is desperate to become a famous stand-up comedian, and eventually kidnaps his idol – a talk-show host – in a twisted attempt to get closer to the lifestyle he wants.
Scorsese has one of his most appropriate cameos here, portraying an unnamed TV director and once again playing a minor role that somewhat mirrors his own real-life profession. The King of Comedy's also notable for one other set of cameos it contains: three core members from punk-rock band The Clash are credited as "Street Scum" (Joe Strummer, Mick Jones, and Paul Simonon).
1
'Taxi Driver' (1976)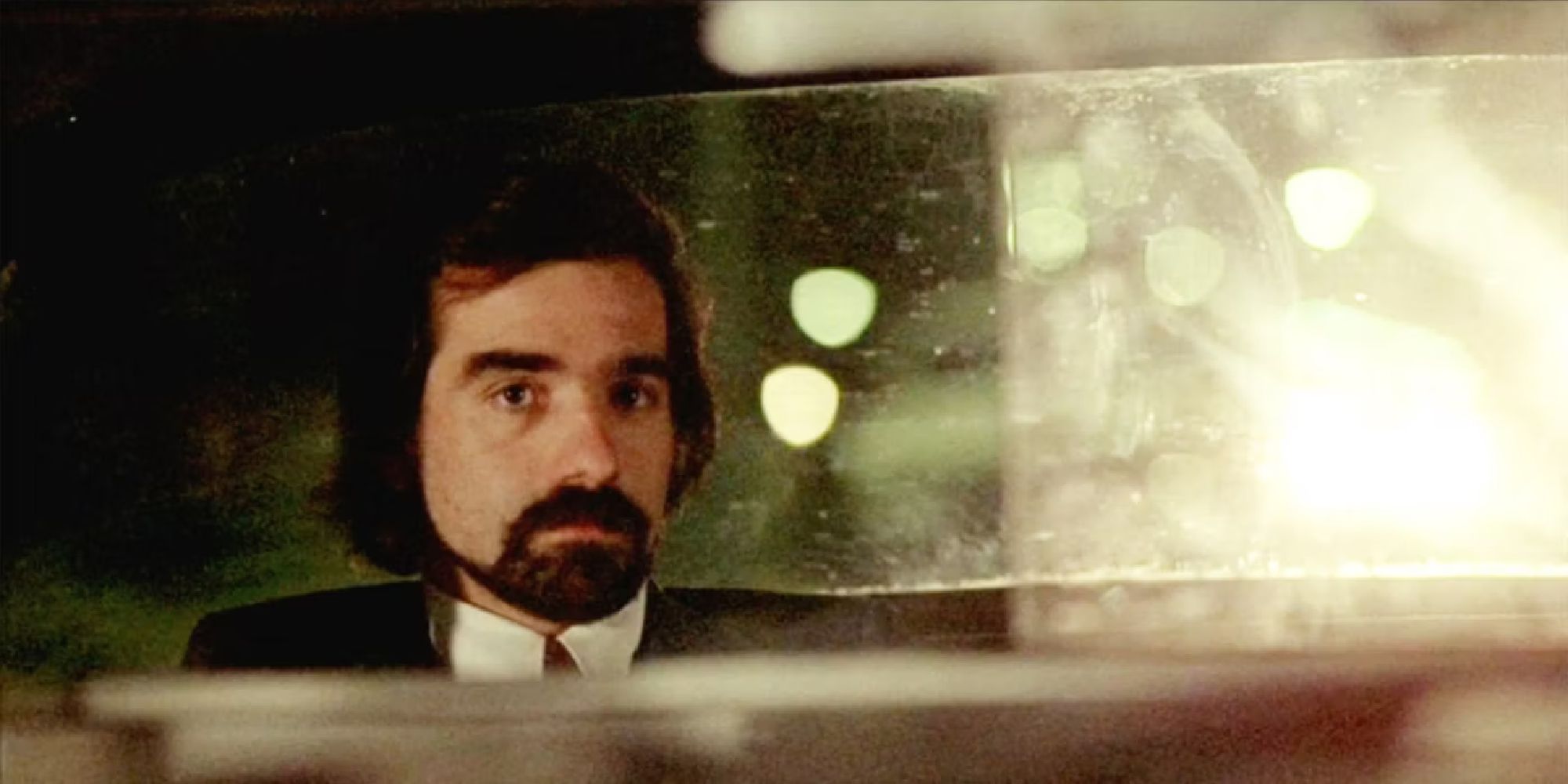 When it comes to Martin Scorsese cameos in his own films, Taxi Driver is the clear standout winner. It might even be cheating to consider it in the running, really, because he actually has two small roles here: "Man Outside Palantine Headquarters" and the incredibly unnerving "Passenger Watching Silhouette."
It's the latter role that's the most memorable, with Scorsese playing a truly unsettling man who Robert De Niro's Travis Bickle at one point drives in his taxi, with this unnamed passenger ranting about how he knows his wife is cheating on him in another man's apartment, and that he intends to kill her. For a moment or two, Martin Scorsese's acting steals the show. Elsewhere, it's his direction that shines and makes Taxi Driver a 1970s classic.