One of the greatest barriers for any aspiring storyteller is the very action they are attempting to undertake. Creating a narrative from scratch and making it both massively entertaining and desperately relatable are enormous tasks, and can be the downfall of many pieces of fiction. So, for many writers, writing from an already existing story is safer. This can come in the form of adaptation, with countless pieces of literature, songs and even other screen media being adapted by writers. However, these pieces may not always translate so well on screen due to an array of factors causing them to lack relatability with an audience. Therefore, another option, and perhaps the safest option to fund for production companies, are biopics. Biopics are a hugely successful genre of screen media and have been a mainstay within cinema and television for decades. For example, the likes of Taylor Hackford's Ray starring Jamie Foxx as the titular Ray Charles, or perhaps the more recent Baz Luhrmann hit Elvis starring Austin Butler as the rock n' roll icon, are just two representations of just how popular biopics can be.
Despite being an extremely successful genre at awards shows like The Oscars, biopics are not strictly for the big screen. Television biopics have also been hugely successful, with many miniseries and sometimes full-length 6-part shows detailing the rise and fall of many iconic stars. In recent years, the life of the British royal family has been dramatized in the form of the Netflix smash-hit The Crown, one example of how television biopics can rival even the best film. So, with the eyes of many fixed on the world of television and precisely what will be the next great biopic, they may be drawn to the 2023 miniseries Nolly. So, with that in mind, here is everything we know about Nolly.
Related: The Best British Shows on Netflix
Does Nolly Have a Release Date?
As a British production headed by ITV, the show is confirmed to air in the UK on the 2nd of February. However, with recent announcement that Nolly had been acquired by Masterpiece and will air in the US, there has still not been a release window set. With the show launching in the UK so soon, it may not take too long for it to reach American soil. However there is no guarantee, so fans will have to wait with bated breath to find out more information.
What Is 'Nolly' About?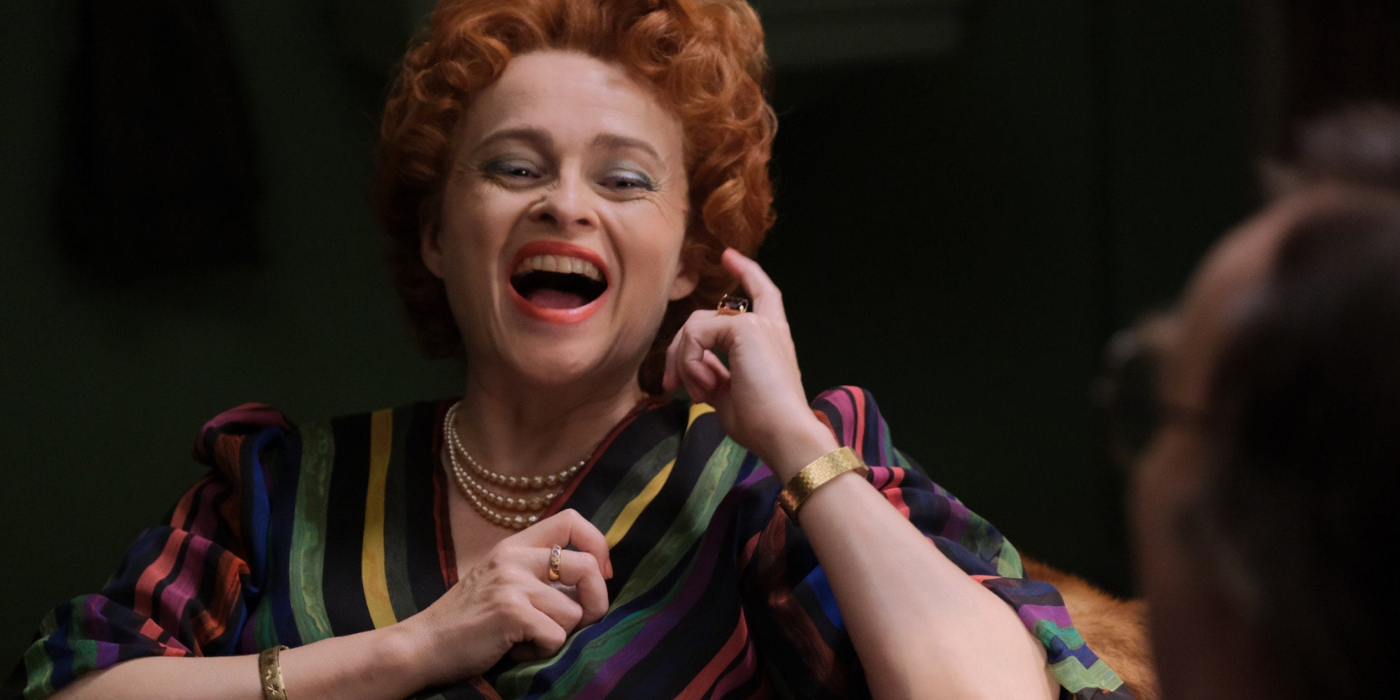 As with any biopic, Nolly details the life of a great figure. As a mainstay on British television in the 1970s, Noele "Nolly" Gordon is a figure whose life was hit with many highs and equally many lows. Her portrayal of Meg Mortimer on British soap opera Crossroads was, at the time at least, on everyone's lips, and her untimely dismissal from the show was front-page news and caused outrage in the UK. She fought cancer for many of her later years and sadly passed away in 1985. A life as mind-blowing and dramatic as hers is the perfect choice for a biopic, with many of her dedicated fans desperate for it to hit screens, as well as many who had previously never heard of her.
Watch The 'Nolly' Trailer
Who Is Behind 'Nolly'?
Many may assume that writing from a story that already exists is more straightforward than writing fiction. Still, biopics require the perfect balance of accuracy and dramatization, a tightrope that only the best writers can walk. It is important to keep viewers engaged and do a real person's life justice, so it is crucial that a great writer is given a chance to tackle it. Luckily for Nolly, one of Britain's best-loved writers in on hand. Russell T Davies, the man behind great small screen hits such as Queer as Folk, Years and Years and the 2005 Doctor Who revival, has penned the script for Nolly, only adding to the growing list of reasons it seems unmissable. In recent years, Davies has been extremely successful worldwide, with his tear-jerking and eye-opening depiction of the HIV/AIDS crisis in 1980s Britain in It's A Sin rightfully winning him countless awards. To top that off, he has recently been reinstated as show-runner and head writer on Doctor Who as the show is ushered into a new era. So, it is completely safe to assume that Nolly will be treated with the care and attention that a story of this magnitude and fragility deserves.
Related: British Scandal Movies & TV Shows That Have Nothing to Do With the Royals
Who Are the Cast of 'Nolly'?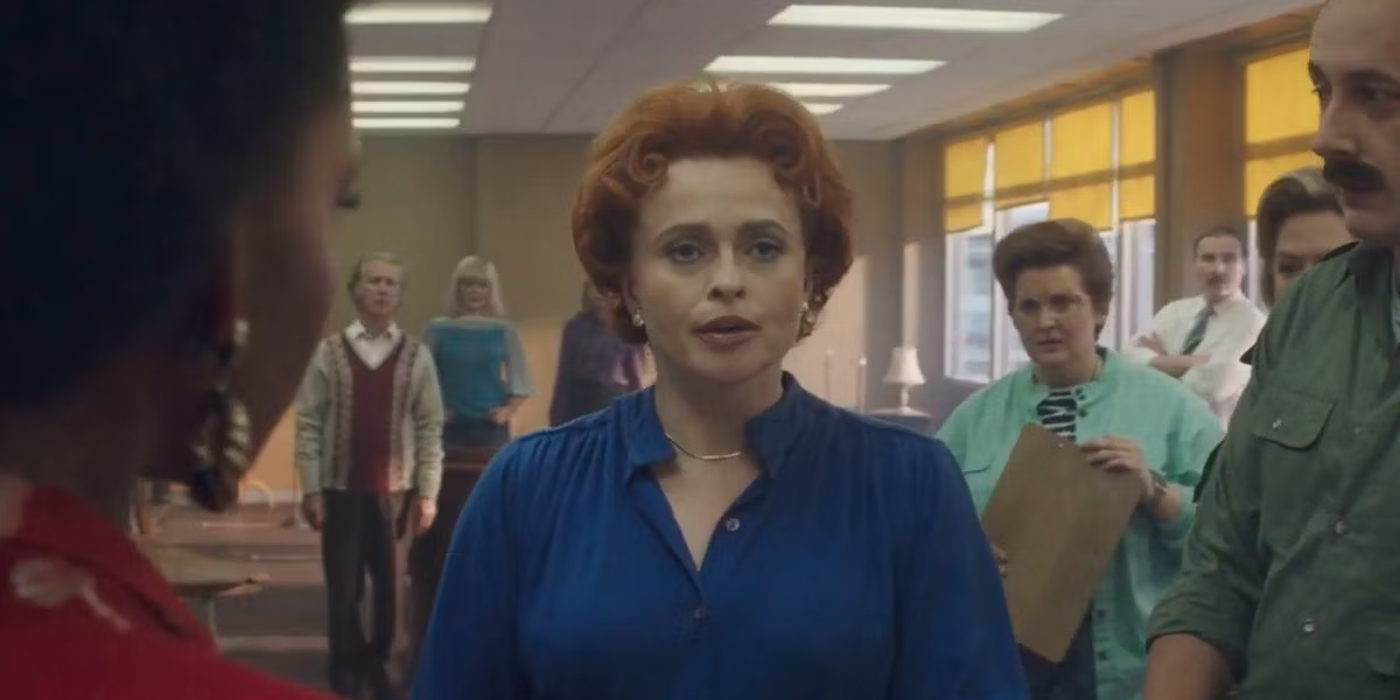 The titular role is being played by acting royalty Helena Bonham Carter. However the casting team did not simply rest on their laurels and hope her name would be enough to market the show. Joining Bonham Carter in a fantastic ensemble cast are the likes of Con O'Neill (The Batman) who plays Jack Barton, Max Brown (Downton Abbey) who plays Michael Summerton, Bethany Antonia (House of the Dragon) who plays Poppy Ngomo, Philip Gascoyne (Dad's Army) who plays Peter Hill and Mark Gatiss (Sherlock) who plays Larry Grayson. A wonderfully talented cast that, when combined with the nuanced writing of Russell T Davies and the incredibly inspiring story of Noele Gordon, make Nolly an unmissable piece of television in 2023.
More Shows Like 'Nolly' You Can Watch Right Now
Nolly is biographical drama series that is sure to leave you wanting more. If you're looking for similar shows to check out or want quality TV recommendations, this is the list for you. Here are three shows to watch if you're excited for Nolly.
Downton Abbey (2010-2015) – Following the lives of the Crawley family and their servants, Downton Abbey begins in the early 1910s and sees the family's highs and lows. The series is captivating and keeps you on edge, in a way we never expected. If you're looking for a fantastic historical drama, Downton Abbey is the series for you.
Mr. Selfridge (2013-2016) – In this series, we follow Harry Gordon Selfridge (Jeremy Piven) and his department store, Selfridge & Co. set from 1908 to 1928. Mr. Selfridge follows Harry's rise and fall as a groundbreaking entrepreneur. The show is a snappy series that highlights the struggles of the Selfridge company. It's fun but constantly reminds you of the harsh realities of business.
The Crown (2016-Present) – This historical drama follows Queen Elizabeth II from her childhood to the last years of her life. The Crown shows the British royals in a way we've never seen before, and that makes it one of the best Netflix Originals of the last decade. It truly is must-watch television.