After delivering two films back-to-back in 2021 with The Last Duel and House of Gucci, Ridley Scott has another film on the horizon that is set to the big screen later this year, one that'll unite him with a familiar face. That movie is Napoleon which will be Scott's first collaboration with Apple Studios and is a historical action epic that will center around, you guessed it, French conqueror Napoleon Bonaparte.
While it was announced that fellow legend of the cinema, Steven Spielberg, is developing an HBO limited series centering around the famed Frenchman, Scott's film will be arriving much sooner. Here's what we know about Ridley Scott's Napoleon.
Editor's Note: This article was last updated on September 17, 2023.
Release Date

November 22, 2023

Director

Ridley Scott

Cast

Joaquin Phoenix, Vanessa Kirby, Ben Miles, Ludivine Sagnier

Rating

R

Main Genre

Biopic

Genres

Biopic, Drama
When Does 'Napoleon' Come Out?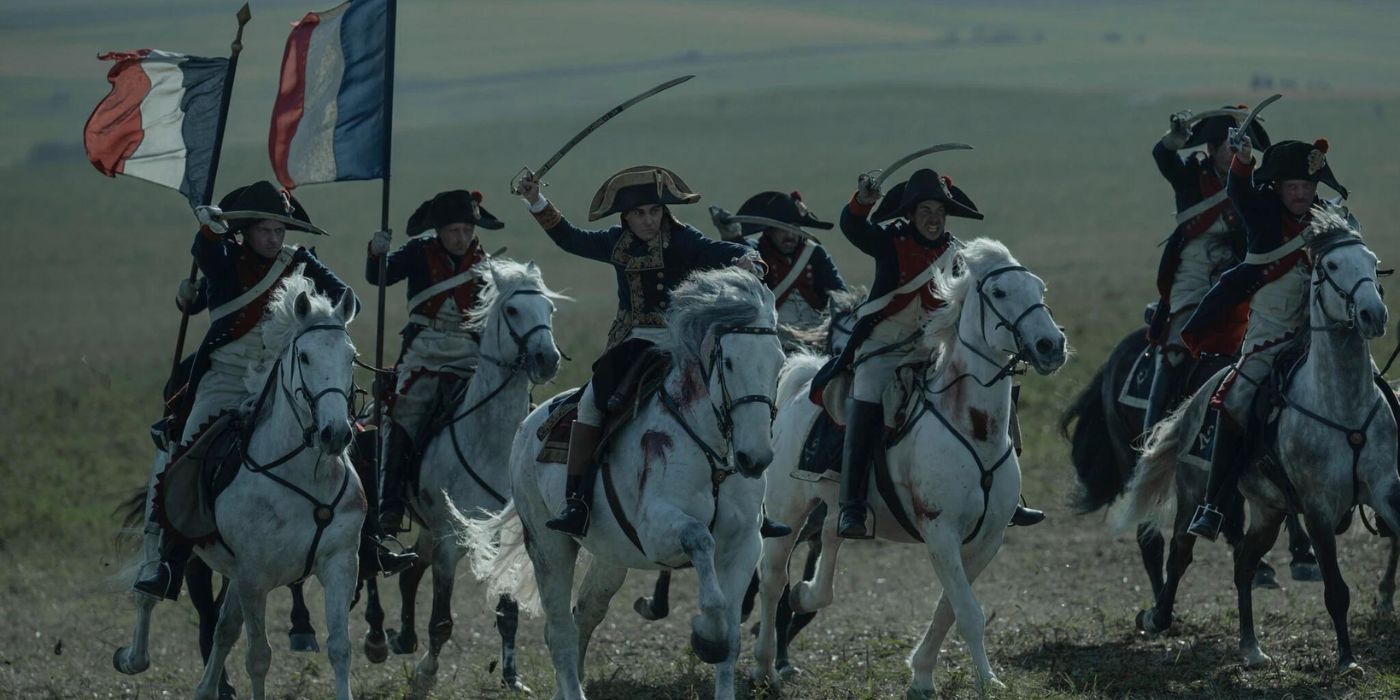 Napoleon will be premiering on Thanksgiving weekend on November 22, 2023. This date will have the film opening up against Disney's animated fairy-tale Wish. While we did expect the film to bow at a film festival before its debut, this doesn't seem to be the case.
Related:Ridley Scott Explains Why He Rewrote 'Napoleon' Movie For Joaquin Phoenix
Where Can You Watch 'Napoleon'?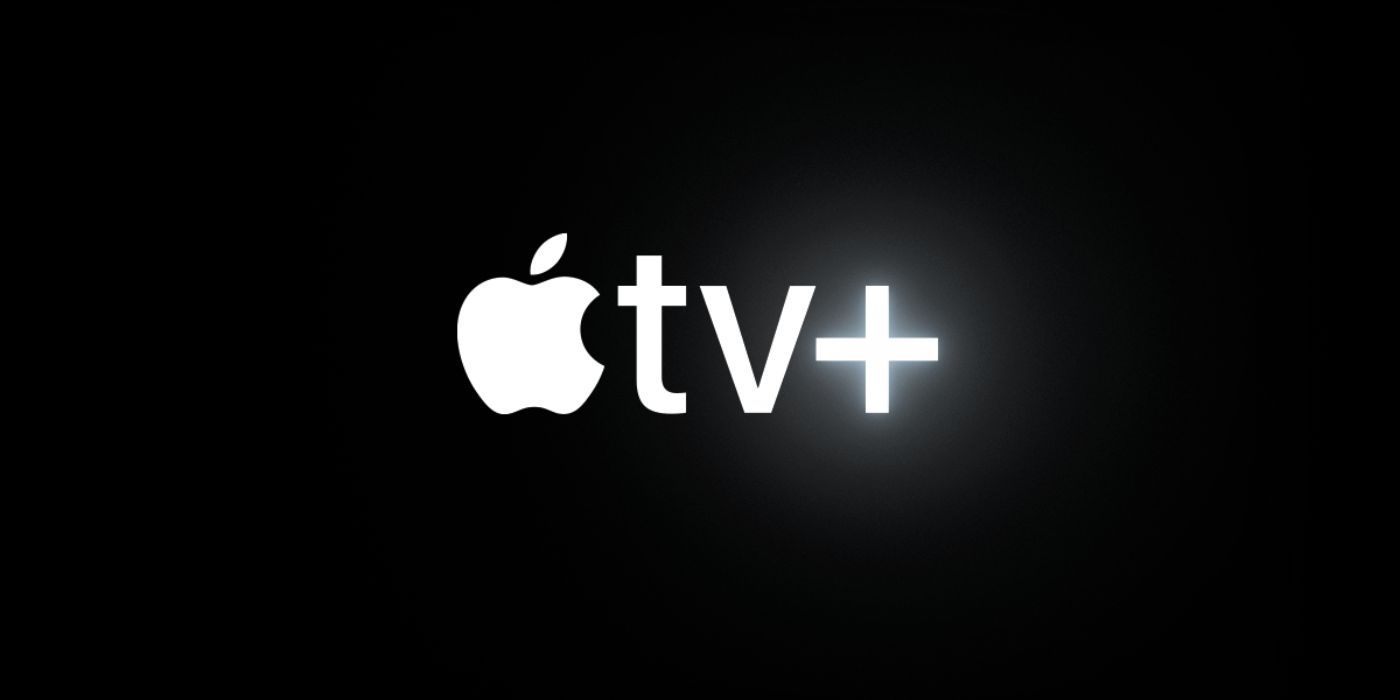 Following in the footsteps of another big Apple Studios' release, Martin Scorsese's Killers of the Flower Moon, Napoleon will have an exclusive wide theatrical release starting on November 22, 2023. Apple will be teaming up with Sony Pictures Entertainment for the theatrical rollout. The film will eventually be available to stream on Apple TV+, but no date has been set as of now for the streaming release. Here's the link to the movie's landing page on Apple TV+, which is where you'll be able to stream the film once it's out there:
Is There a Trailer for 'Napoleon'?
The first official trailer for Napoleon was released by Sony Pictures and Apple on July 10, 2023. The two-and-a-half-minute trailer teases the historical epic's large-scale battle sequences while also giving us a hint at the dynamic between the titular emperor and his wife Joséphine. Since the release of the trailer, we've also had a steady stream of promotional images and posters from Napoleon. Here's the latest poster, showing Joséphine in full regalia, as well as the latest images released for the film:
Related:Before Ridley Scott's 'Napoleon,' See This Epic Five and a Half Hour-Long Classic Tale
Who Stars in 'Napoleon'?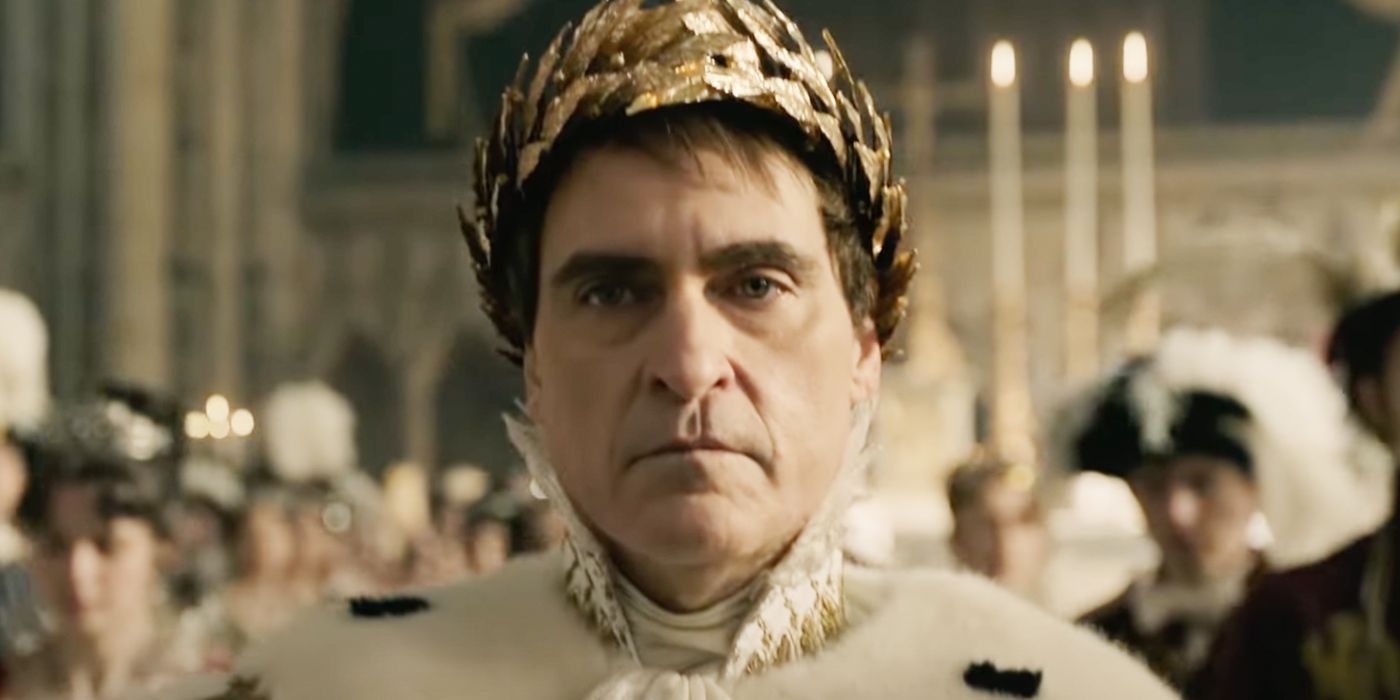 Academy Award Winner Joaquin Phoenix stars as Napoleon Bonaparte. This will be the actor's first collaboration with Ridley Scott in 23 years after he starred as Commodus in Gladiator, a role that earned him an Academy Award Nomination for Best Supporting Actor, his first time being nominated. Phoenix is a widely renowned actor, he won his first Academy Award for Best Actor in 2020 for playing the title role in Todd Phillips' Joker, and he recently wrapped production on the sequel Joker: Folie à Deux where he'll be joined by Lady Gaga as Harley Quinn. Phoenix also received Academy Award nominations for Best Actor for his roles in Walk the Line and The Master. Phoenix most recently starred in Ari Aster's absurdist black comedy Beau Is Afraid.
Academy Award Nominee Vanessa Kirby is playing the role of Empress Joséphine, the wife of Napoleon. Scott's The Last Duel star, Jodie Comer, was initially cast in the role but had to depart the film due to scheduling conflicts caused by the COVID-19 pandemic. An acclaimed actress in her own right Kirby rose to fame playing Princess Margaret in the first two seasons of the Netflix series The Crown, a role that earned her an Emmy Nomination for Outstanding Supporting Actress in a Drama Series. Kirby is known to jump from doing more prestige fare to big Hollywood blockbusters and was a major scene-stealer in Mission: Impossible-Fallout and Fast & Furious Presents: Hobbs & Shaw, and she'll be reprising her role from the former film in this summer's Mission: Impossible – Dead Reckoning Part One. She received her first Academy Award nomination for Best Actress for her performance in the drama Pieces of a Woman.
Other cast members involved with Napoleon include Tahar Rahim (The Mauritanian) as Paul Barras, Ben Miles (Andor) as Caulaincourt, Ludivine Sagnier (Lupin), as Theresa Cabarrus, Matthew Needham (House of the Dragon) as Lucien Bonaparte, Youssef Kerkour (House of Gucci) as Marshal Davout, Phil Cornwell (Alan Partridge) as Sanson 'The Bourreau,' Edouard Philipponnat (House of Gucci) as Tsar Alexander, Paul Rhys (Chaplin) as Talleyrand, John Hollingworth (The Queen's Gambit) as Marshall Ney, Gavin Spokes (House of the Dragon) as Moulins, and Mark Bonnar (Catastrophe) as Jean-Andoche Junot. Rupert Everett (My Best Friend's Wedding) and Ian McNeice (Rome) are also on the cast list in undisclosed roles.
Related:Joaquin Phoenix Prepares for War in New 'Napoleon' Image
Who Is Making 'Napoleon'?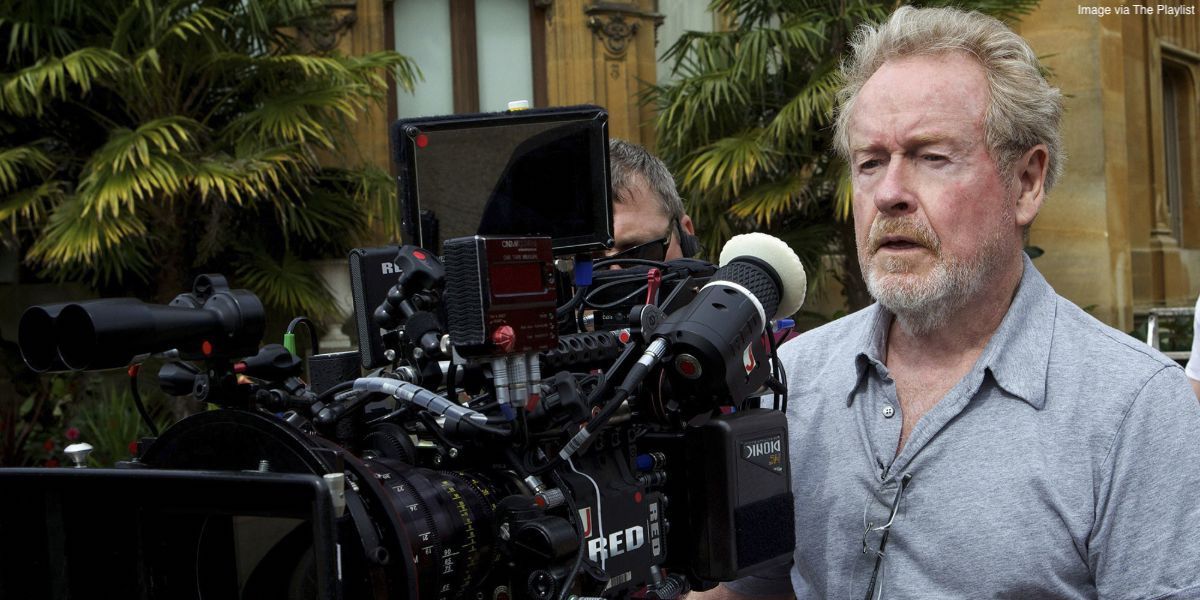 As previously mentioned, Ridley Scott will be directing Napoleon, which makes him the latest Hollywood legend to team up with a streamer. Scott is one of the most revered filmmakers in the industry, with a massive portfolio of hit films. He has received four Academy Award Nominations, three for Best Director for his work on Thelma & Louise, Gladiator, and Black Hawk Down, and one for Best Picture for The Martian. He is known to work across all genres with Alien, Blade Runner, Prometheus, Hannibal, and American Gangster, being among his most recognizable films. He is currently filming Gladiator 2 for Paramount which is due out in theaters on Thanksgiving weekend 2024.
David Scarpa wrote the script for Napoleon, having previously worked with Scott on the 2017 film All the Money in the World. He also wrote the screenplay for Scott Derrickson's 2008 remake of The Day the Earth Stood Still and co-wrote the 2001 film The Last Castle. His most recent work was writing several episodes of the Prime Video series The Man in the High Castle. Scott and Phoenix serve as producers on the film alongside Scott Free Productions president Kevin J. Walsh and Mark Huffam (The Northman). Executive Producers include Raymond Kirk (House of Gucci), Aidan Elliott (The Lost City of Z), and Michael Pruss (Boston Strangler). Academy Award Nominee Dariusz Wolski (News of the World) is behind the film's cinematography, while Emmy Nominated composer Martin Phipps (Peaky Blinders) is handling the score. Academy Award Winner Claire Simpson (Platoon) and Sam Restivo are editing the film. Before landing at Apple, Napoleon was previously being set up at 20th Century Studios, but the studio dropped out after their deal with Scott ended in late 2020, prompting the tech giant to finance and produce the historical epic.
What Is the Plot of 'Napoleon'?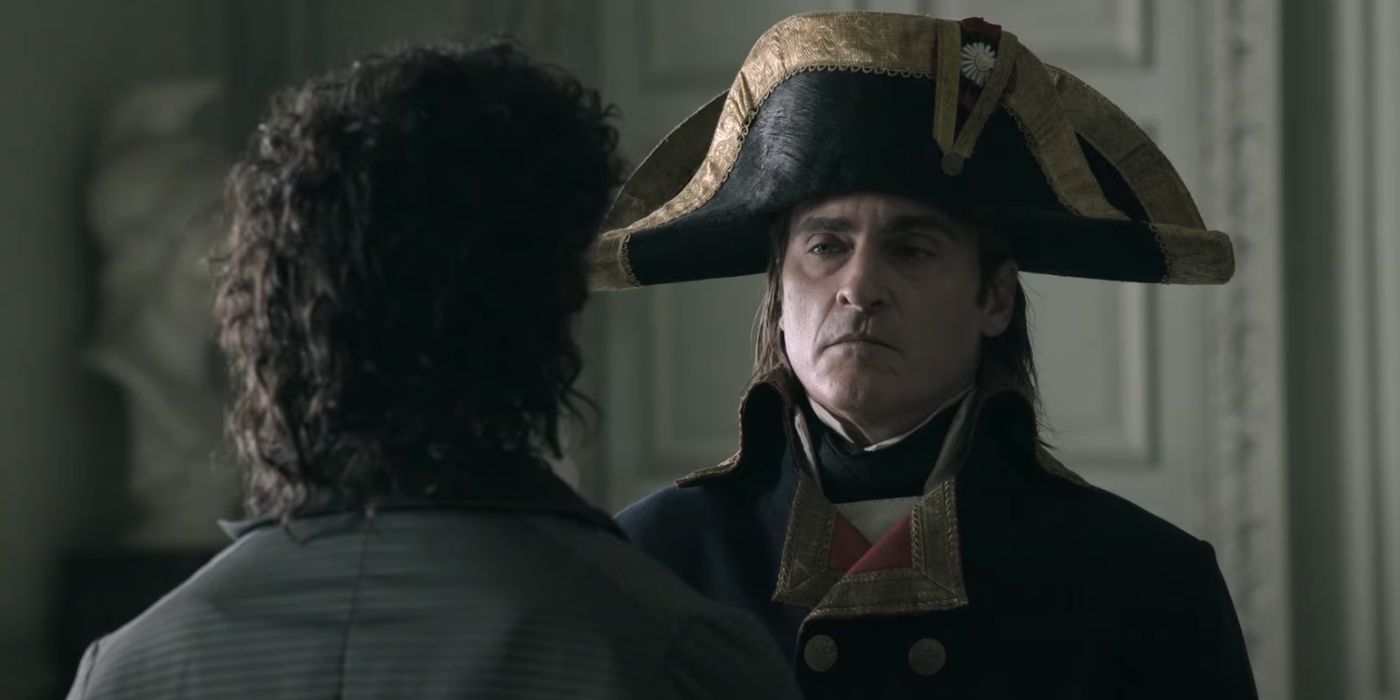 Napoleon will chronicle the rise and fall of Napoleon Bonaparte through his rocky relationship with Empress Joséphine. The official plot synopsis for Napoleon via Apple Studios reads:
"Napoleon" is an original and personal look at Napoleon's origins and his swift, ruthless climb to emperor, viewed through the prism of his addictive and often volatile relationship with his wife and one true love, Josephine. The film captures Napoleon's famous battles, relentless ambition and astounding strategic mind as an extraordinary military leader and war visionary.
The film was initially titled Kitbag but was changed to Napoleon in January 2022.
Related:Ridley Scott Has a Four-and-a-Half Hour Cut of 'Napoleon' He Wants to Release
When Did 'Napoleon' Film?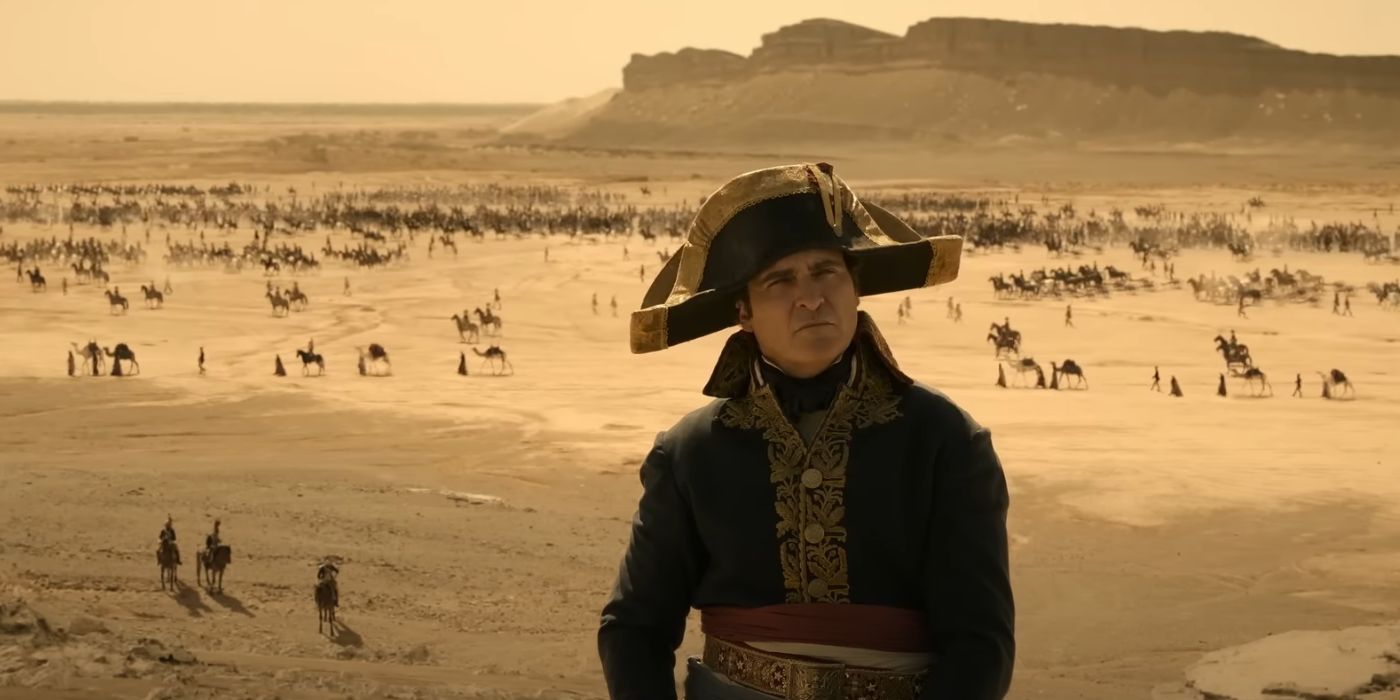 Production for Napoleon began in February 2022, with filming taking place all across England. Filming wrapped in May 2022.
How Long is 'Napoleon'?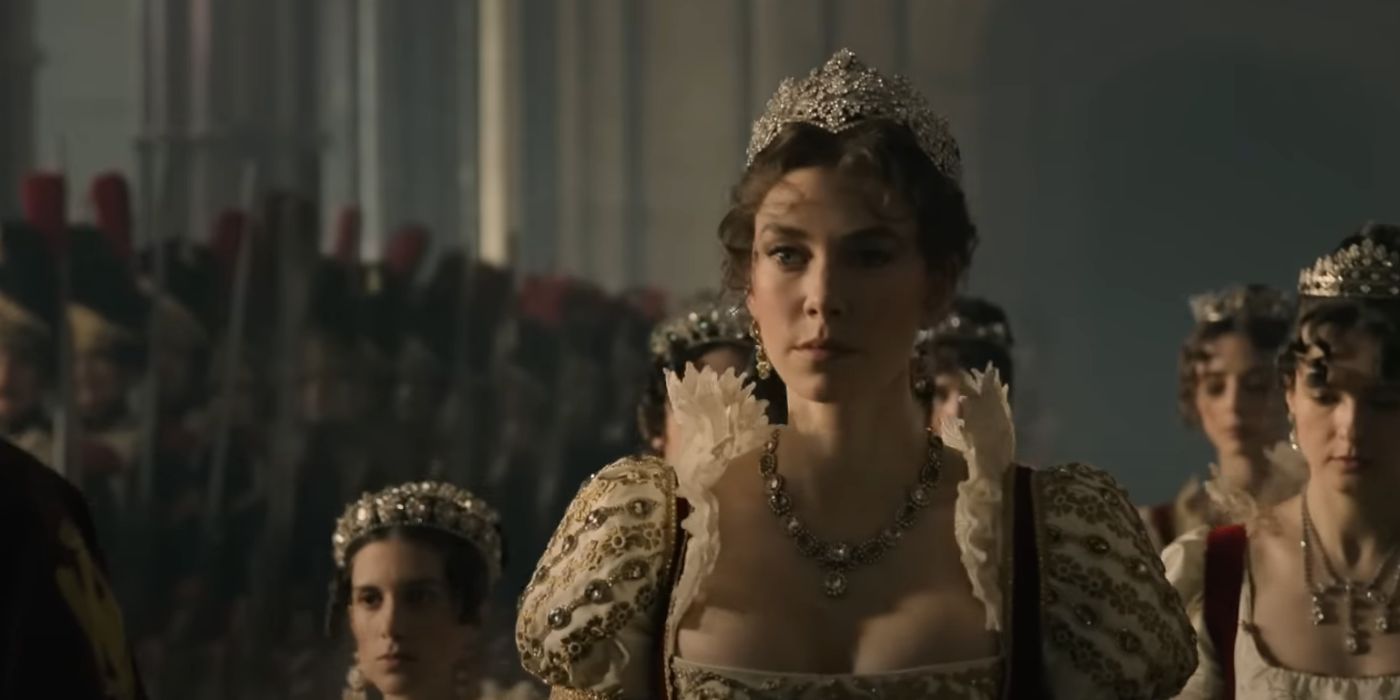 Napoleon has a runtime of 157 minutes and 43 seconds, or 2 hours, 37 minutes, and 43 seconds. This will make the film Scott's second-longest, tied with House of Gucci, with only American Gangster beating it out with a runtime of 2 hours and 56 minutes.
What Will 'Napoleon' Be Rated?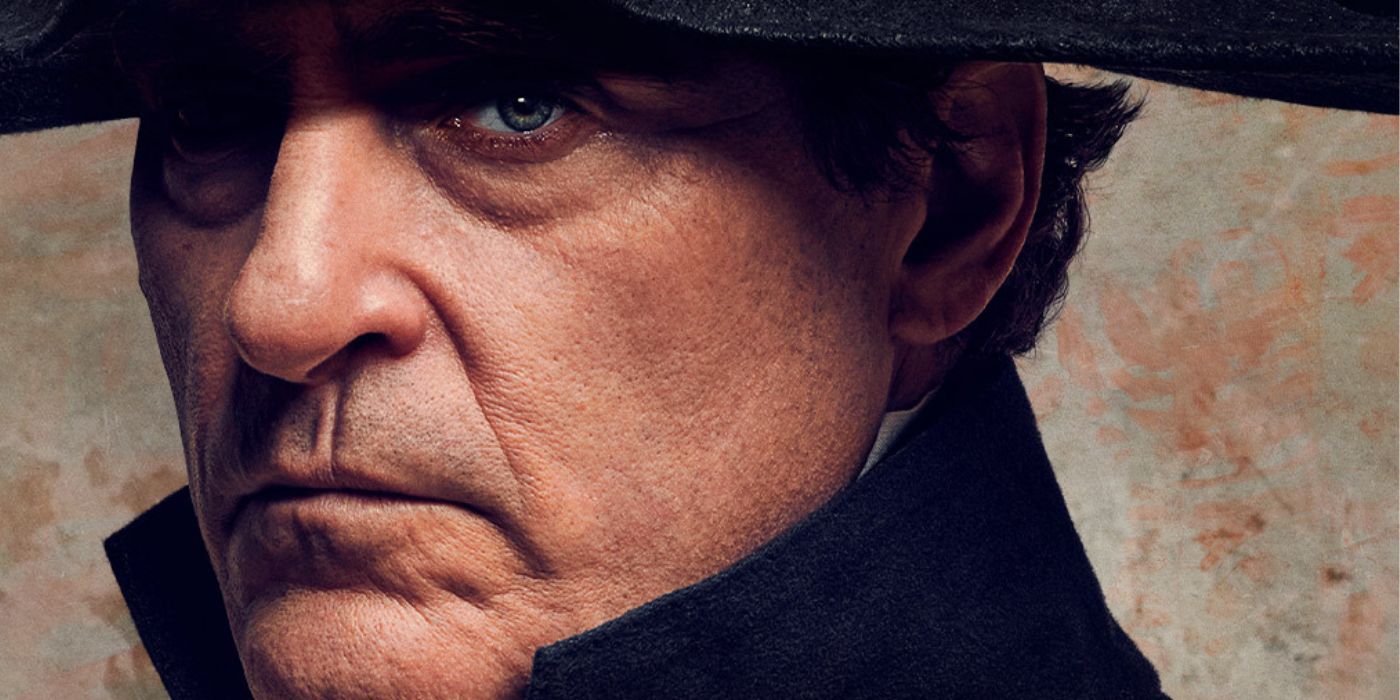 Napoleon has been rated R by the MPA for strong violence, some grisly images, sexual content, and brief language. This puts it right in line with most of Scott's other movies, as the filmmaker hasn't made a film rated PG-13 since The Martian in 2015.