In the ever-growing world of horror TV, American Horror Story (AHS) stands out as a groundbreaking and highly acclaimed horror anthology that has become a cultural phenomenon, captivating audiences with innovative storytelling and unforgettable characters. Created by Ryan Murphy and Brad Falchuk, the show's uniqueness lies in its format, which allows each season to be a self-contained story exploring a different horror subgenre. This anthology approach means that viewers can jump into any season without missing crucial plot details, making it accessible to both new and returning fans. AHS has also displayed an ability to intertwine horror with relevant social and cultural issues. Each season incorporates elements that mirror real-life fears and anxieties, making the horror feel all the more unsettling and impactful.
With each new season, American Horror Story surprises its audience with fresh ideas, unexpected twists, and memorable characters. The upcoming 12th season, titled Delicate, promises to continue pushing boundaries, hinting at a more subtle and fragile horror that might explore the fears lurking in the ordinary and mundane. As anticipation builds, fans eagerly await the next chapter, and here's everything we know about the upcoming season.
Editor's Note: This article was updated on September 18.
Watch the 'American Horror Story: Delicate' Trailers
On July 20, 2023, FX treated fans with the debut of the first official teaser for American Horror Story: Delicate. The tantalizing 30-second clip showcased the stunning transformations of Kim Kardashian, Emma Roberts, and Cara Delevingne, who donned white-blond hair, circular glasses, lengthy eyelashes, and striking red lips in hauntingly mesmerizing costumes. The teaser concluded with an eerie twist, revealing Kardashian cradling a baby as a creepy rendition of "Rock-A-Bye Baby" sets the tone for the upcoming season. The teaser exudes a haunting aura reminiscent of the classic film Rosemary's Baby, featuring sinister visuals with an indulgent touch of satanic imagery. The teaser provides little insight into the plot or theme, leaving viewers all the more intrigued and eager for what's to come. This was followed by a second (and longer) teaser on August 21, titled "Nesting". Here it is:
A third teaser followed on August 25, 2023, titled "Hallway". It features Emma Roberts in a nightmarish sequence involving spiders, claws, and sinister figures. See it here:
On September 6, we finally got the official trailer for American Horror Story: Delicate. With even more spookiness than ever, the trailer teases a gripping story of paranoia, gaslighting, and motherhood. See it in the player below:
A new American Horror Story: Delicate trailer was released via X (Twitter) on September 15, 2023. The video is an introduction to Emma Roberts' Anna, her conflicting motivations, and what appears to be a cult that's bent on exploiting her for their own agenda. See it here:
When and Where Can You Watch 'American Horror Story: Delicate'?
AHS: Delicate was initially scheduled for a summer release, in an attempt to coincide with the launch of the source novel, Delicate Condition by Danielle Valentine. However, due to the ongoing WGA and SAG-AFTRA strikes, the status became unclear, with the teaser for the season simply hinting that it is "coming soon." However, we now know that AHS: Delicate will premiere on September 20, 2023, and will be split into two parts. Additionally, more seasons of American Horror Story are in the pipeline. As of 2020, FX has renewed the show through Season 13, guaranteeing another season beyond Delicate. Hulu is the one-and-only streaming platform where viewers can immerse themselves in the chilling and captivating tales of AHS. So, while waiting in anticipation for the arrival of Delicate, horror enthusiasts can relish in the terror-filled journey of the past 11 seasons, diving deep into the twisted and haunting worlds that American Horror Story has masterfully crafted.
Related:Emma Roberts Feeds Kim Kardashian a Spider in New 'American Horror Story: Delicate' Poster
Who's In the Cast of 'American Horror Story: Delicate'?
One of the defining features of AHS is its exceptional cast. The show boasts a rotating ensemble of talented actors, including the incomparable Sarah Paulson, the versatile Evan Peters, and the legendary Jessica Lange, who have all earned critical acclaim for their performances. Following a four-year hiatus from the beloved franchise, AHS fans were thrilled to learn that Emma Roberts would be making her much-anticipated return to the series in the role of Anna Alcott. Having previously appeared in Season 3, Coven, and featured in various seasons in significant roles or cameo appearances, Roberts last graced the show in Season 9, 1984, playing the character Brooke. Adding to the excitement, the series will witness the debut of Kim Kardashian in her first major acting role. The news of Kardashian's involvement, revealed in April, sent a shockwave throughout the fan community. Alongside Roberts and Kardashian, the upcoming season will feature other familiar faces that audiences have grown to adore, including Cara Delevingne, Matt Czuchry, Michaela Jaé Rodriguez, Annabelle Dexter-Jones, Julie White, Demi Moore, and Debra Monk.
Zachary Quinto will also be returning to American Horror Story for a cameo appearance in the new season. Quinto previously graced the show as one of the victims of Tate Langdon's ghost in Season 1, Murder House, and had a significant role as Dr. Oliver Thredson/Bloody Face in Season 2, Asylum. He made a comeback last season in NYC, and now he is set to make another thrilling appearance in the upcoming season, Delicate.
Who Is Making 'American Horror Story: Delicate'?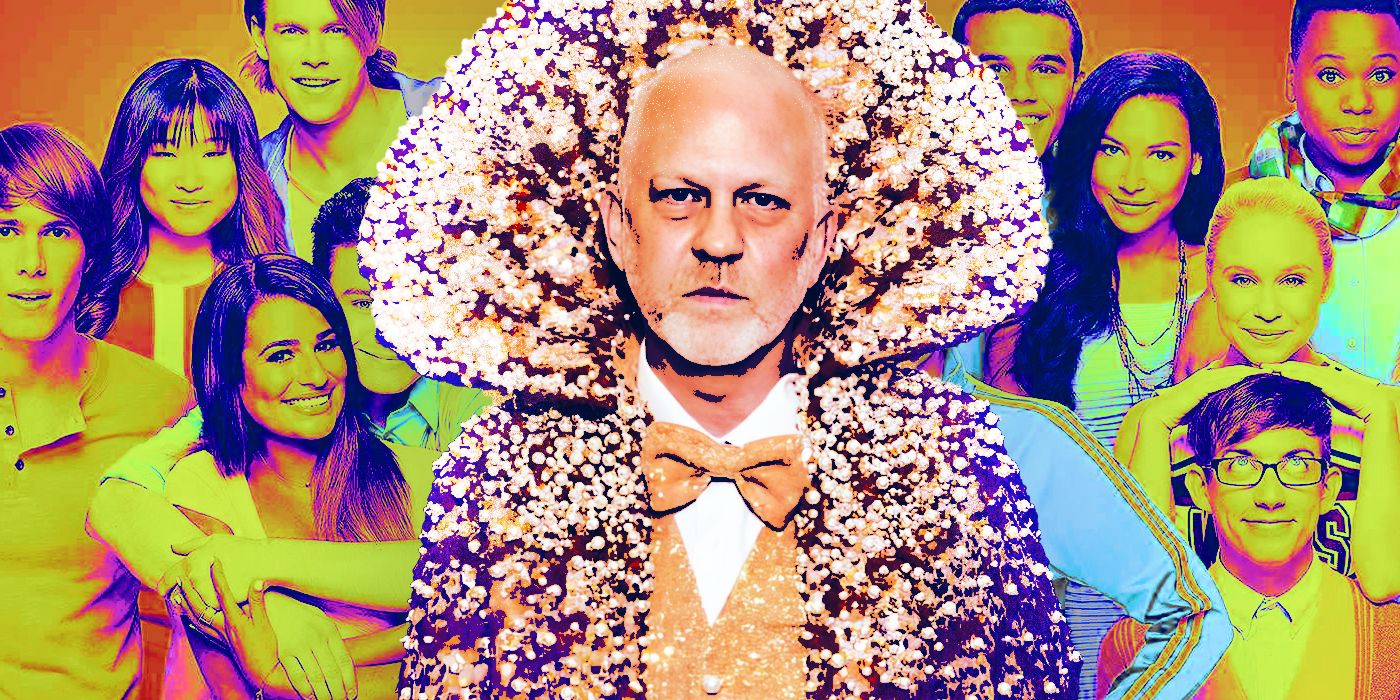 As confirmed by series co-creator Ryan Murphy on April 10, 2023, American Horror Story: Delicate will see Halley Feiffer (Impeachment: American Crime Story) take the reins as showrunner and writer for the season. This marks the first time in the series' history that Murphy will not serve as showrunner. American Horror Story is a production of Brad Falchuk Teley-Vision, Ryan Murphy Television, and 20th Television.
What's the Latest Filming Status of 'American Horror Story: Delicate'?
During the Met Gala on May 1, Kardashian disclosed that production for the twelfth season had commenced, with her scenes scheduled for filming later that month. However, on May 4, the third day of the 2023 WGA strike in New York City, rumors began swirling that production had come to a halt. Despite these rumors, it was reported that filming for the season was still ongoing, as cast members were using a discreet studio back entrance to avoid crossing the picket line. However, the situation took a turn on May 10, 2023, when it was officially announced that production for the twelfth season had been suspended due to the strike. The impact of the SAG-AFTRA strike further pushed the decision for production to be halted entirely in July.
What's the Plot of 'American Horror Story: Delicate' About?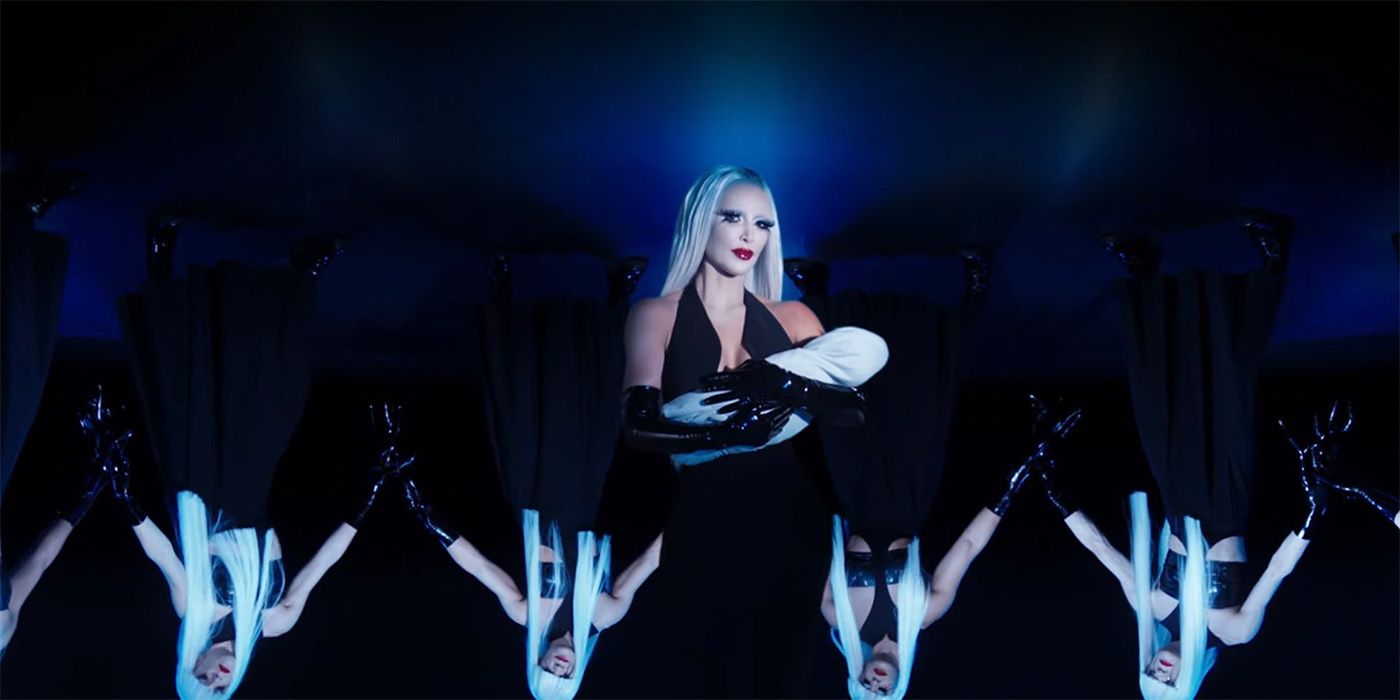 Throughout its numerous seasons, American Horror Story has explored a wide array of terrifying themes and settings. From haunted houses, asylums, and witch covens to circus freak shows, cults, and the end of the world, the show fearlessly delves into horror in all its forms. With Season 12, the show is adapting Danielle Valentine's Delicate Condition. As per the synopsis of the novel, the story revolves around Anna Alcott, a talented actress who becomes convinced that someone is determined to prevent her from conceiving a child. Despite her struggles, she eventually becomes pregnant with the help of IVF, but tragedy strikes when she experiences a heartbreaking miscarriage. Plagued by the haunting belief that her baby is still alive inside her, Anna finds herself isolated in her anguish, as no one else believes her harrowing claims.
As the series ventures into uncharted territory with its first season that's directly based on existing material, fans can expect a spellbinding and emotionally charged narrative, infused with the signature suspense, terror, and thought-provoking themes that American Horror Story is renowned for. With its distinct blend of horror and psychological intrigue, Delicate promises to take viewers on a chilling and unparalleled journey into the darkest corners of the human psyche.