The tense Western will be released theatrically this October.
The Big Picture
Nicolas Cage continues his successful year with the release of Butchers Crossing, a thrilling Western film that promises a wild hunting adventure in Colorado.
The trailer showcases the eerie nighttime shots and captivating direction by Gabe Polsky.
Audiences can expect an animalistic showdown with a grounded, human monster when Butchers Crossing hits theaters on October 20, 2023.
Nicolas Cage has had a stellar 2022 full of fun genre films. That's not slowing down with the release of the Face/Off actor's next film, Butchers Crossing. Based on the classic novel by John Williams, the Western is getting a full theatrical release this October and now Saban Films has released a new trailer for the film that teases the wild hunt ahead. The film follows Will Andrews (Fred Hechinger) who just dropped out of Harvard looking for a new adventure out west. This takes him to Colorado and a group of buffalo hunters led by a mysterious man named Miller (Cage). However, as the trailer alludes, Will has gotten more than he bargained for with the hunt quickly devolving into an obsessive, repetitive, nightmare.
The footage showcases the breathtaking direction of Gabe Polsky and the nighttime shots are particularly eerie. However, the star of the show here is of course Cage who looks to hand in another entertaining unhinged performance. The actor has played many terrifying characters in the past with Sympathy of the Devil and Renfield being recent examples this year. The latter of which he played the blood-sucking Universal Monster icon Dracula. However, with a classic "person vs. nature" story, Butchers Crossing gives the Academy Award-winning actor a more grounded, human, monster to play. The exploration of the American frontier was an equally exciting and dangerous time in the country's history with so many unknowns at play.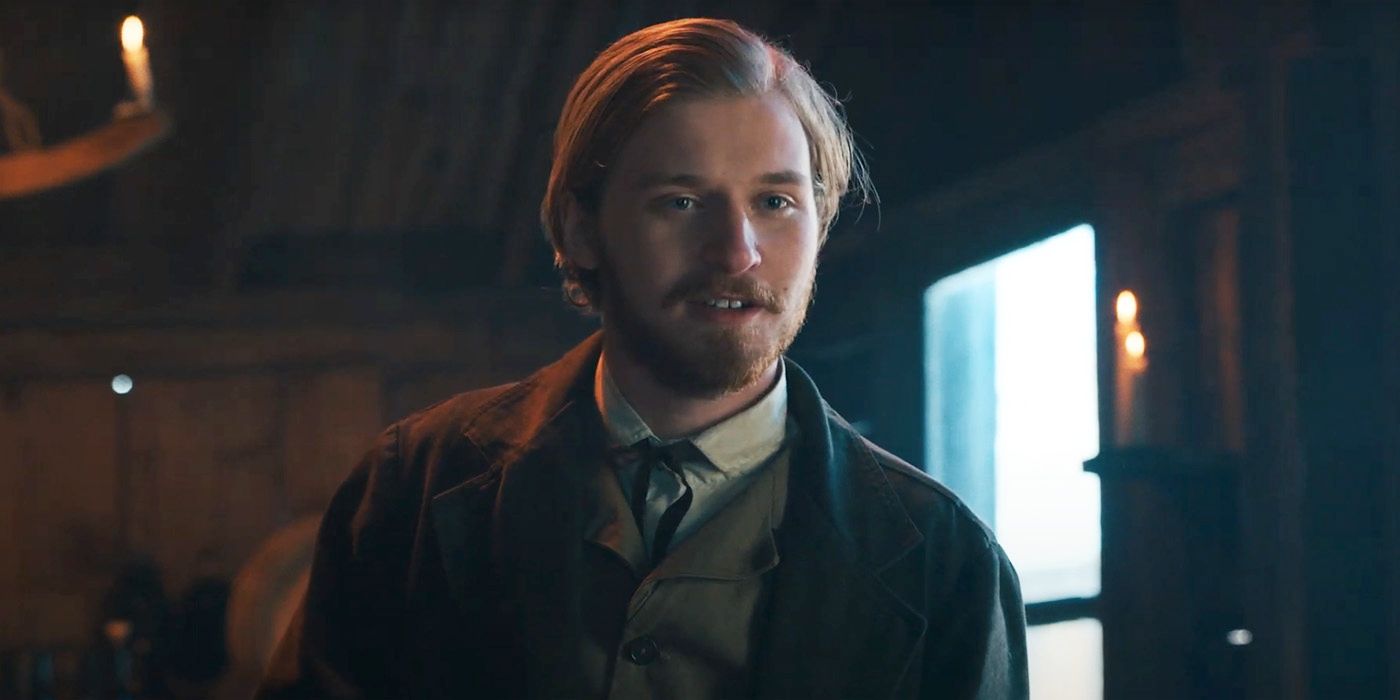 Nicolas Cage Vs the American Frontier
However, the "person vs. person" aspect of this type of survival story will be the film's most compelling aspect. The trailer does a nice job setting up the tension between the hunters, with the seasonal changes adding to that dread, but the main conflict between Will and Miller is the heart of this story. While all eyes are on Cage for another classic crazed performance, it's also going to be exciting to see him face off against Hechinger who has impressed in films like the Fear Street trilogy and The Woman in the Window along with the TV series The White Lotus. Given what's been teased, this looks to be an animalistic showdown audiences won't want to miss. Along with Cage and Hechinger, Butchers Crossing also stars Rachel Keller, Paul Raci, and Xander Berkeley.
When Does 'Butchers Crossing' Release?
Butchers Crossing is releasing in theaters nationwide on October 20, 2023. While moviegoers wait to see Cage's next role, you can view the full trailer below.