The Big Picture
Daniel Radcliffe's portrayal of Harry Potter in the earlier films perfectly captures the character's innocence and wonder, making him relatable to audiences.
Radcliffe's acting grew in maturity as the Harry Potter franchise progressed, tackling darker themes and delivering poignant performances.
Radcliffe's casting as Harry Potter was spot-on, and he will always be associated with the iconic role, highlighting his success and lasting impact as an actor.
Despite it being one of the highest-grossing movie franchises to date, and recently holding the top ten film spots on Netflix after being added to the platform in the UK and Ireland, there was one prominent figure from the Wizarding World who was not so pleased with the films: namely, "The Boy Who Lived" himself, Daniel Radcliffe. According to an interview which took place a few years after the Harry Potter films had reached their conclusion, Radcliffe felt that his acting was "one-note," and that he could have been much better, perhaps owing to the fact that according to him, no one around him was ever really critical of what he was doing. He was especially disappointed with Harry Potter and the Half-Blood Prince, claiming that he was "not very good in it."
However, in the years since the franchise was finalized, he has clearly shown his dedication to the acting craft, having appeared in an eclectic variety of roles, including Weird: The Al Yankovic Story. But his self-critique of his acting in Harry Potter arguably overlooks the ways in which he was irreplaceable as the young wizard, from his raw performances to his spot-on casting. Here's why we're here for all of Radcliffe's portrayals of Harry Potter.
The Younger Daniel Radcliffe Was Cast Perfectly
When he first appeared in the Harry Potter franchise, Daniel Radcliffe's genuine enthusiasm came across — what child wouldn't be awed by the whimsical sets, totally believable costuming, and life-like magical beasts? As Harry, he displayed the childlike wonder that anyone would feel on introduction to the magical world, real or not. In this way, he was highly successful in portraying a young, innocent, and uncomplicated embodiment of Harry, which was ideal for the first two family-friendly films. The look of bewilderment or wonderment on his face is infectious during his first experiences of wizardry, from being told he is a wizard by Hagrid, to seeing the food magically appear on the table in the Great Hall. Also greatly affecting is his friendship with Ron and Hermione. Clearly, he was at his most at-ease in the earlier films whilst within this triplet, and convincingly conveys a schoolchild who has found his lifelong friends at his new big school.
For those of us who grew up alongside Harry (or Radcliffe) in the films, his earlier portrayals undoubtedly contain an enjoyably nostalgic charm. He conveys an uncorrupted innocence, despite the character's brutal upbringing by the Dursleys, which is essential to his character. Ahead of his fight to the death against the formidable Voldemort, he evokes the hopeful and idealistic states of mind that he will need to take forward with him into the battle for good.
RELATED: Daniel Radcliffe Hated Filming These 'Harry Potter' Scenes
The Later 'Harry Potter' Films Showed Radcliffe's Growth and Maturity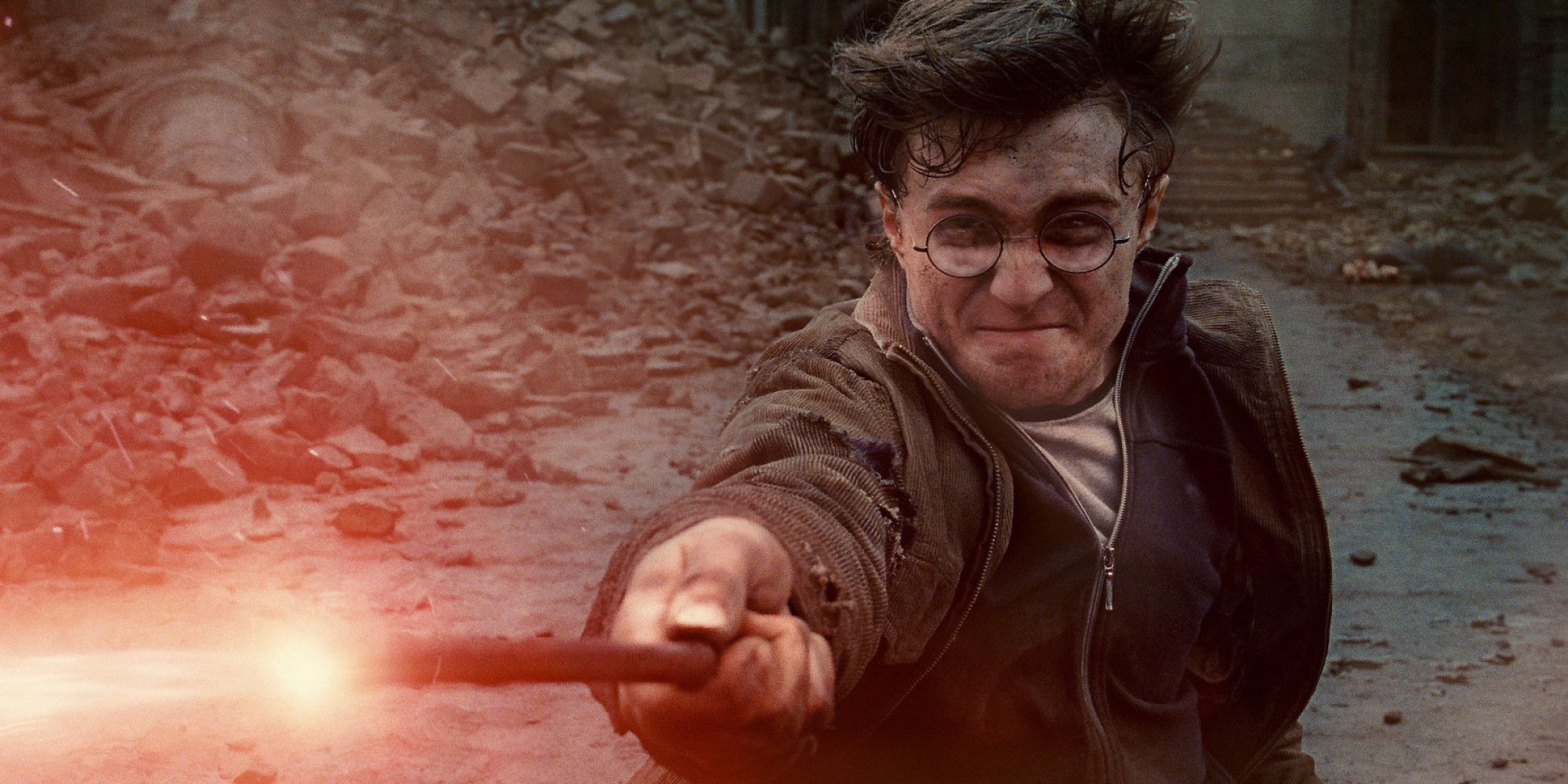 As Daniel Radcliffe grew alongside the films, the teen adapted to handle the increasingly dark themes. This led to horror roles like The Woman In Black which could easily be considered his best since the franchise. Harry Potter and The Prisoner of Azkaban was the first of the Harry Potter movies that was taken in a refreshingly gritty direction, orchestrated by director Alfonso Cuarón, marking Harry, Ron, and Hermione's departure from Chocolate Frogs and Sorting Hats and their entry into the world of Voldemort's corruption. Daniel Radcliffe rose to the challenge, delivering a poignant and heartbreaking performance informed by the discovery of his newfound godfather, and the realization that only he can protect himself from dark forces like that of soul-sucking Dementors.
Following the third installment in the franchise, Radcliffe goes from strength to strength in his portrayal of difficult themes and emotions. Despite his ire towards his performance in Harry Potter and the Half-Blood Prince, this was a film which actually showcased his increasing maturity as an actor. Leaning more into the comedy and drama of a teenager experiencing hormones and reciprocated attraction for the first time, he carries off these painfully funny youthful experiences with a keen understanding. There is also a fantastic portion of the film during which he has taken a "Liquid Luck" potion, which enables him to flex his comedic abilities as he bumbles around the castle grounds with a moronic air of guileless contentment. In contrast to this, he also succeeds in a tense scene later in the movie, whereby he has to force Dumbledore to drink a Horcrux-concealing liquid, and holds up his end against the great Michael Gambon brilliantly.
There is also a beautifully haunting and bittersweet scene in Harry Potter and The Deathly Hallows – Part 1, when he and Hermione, who have been left by Ron as the result of a clash of pressure and personalities, choose to dance to the ethereal "O Children," by Nick Cave & The Bad Seeds to lift their spirits, also proving their deeply platonic love for one another. This would arguably prove one of the most affecting platonic slow dances of any film and cemented both young actors' dramatic abilities.
No One Else Besides Daniel Radcliffe Could Have Played Harry Potter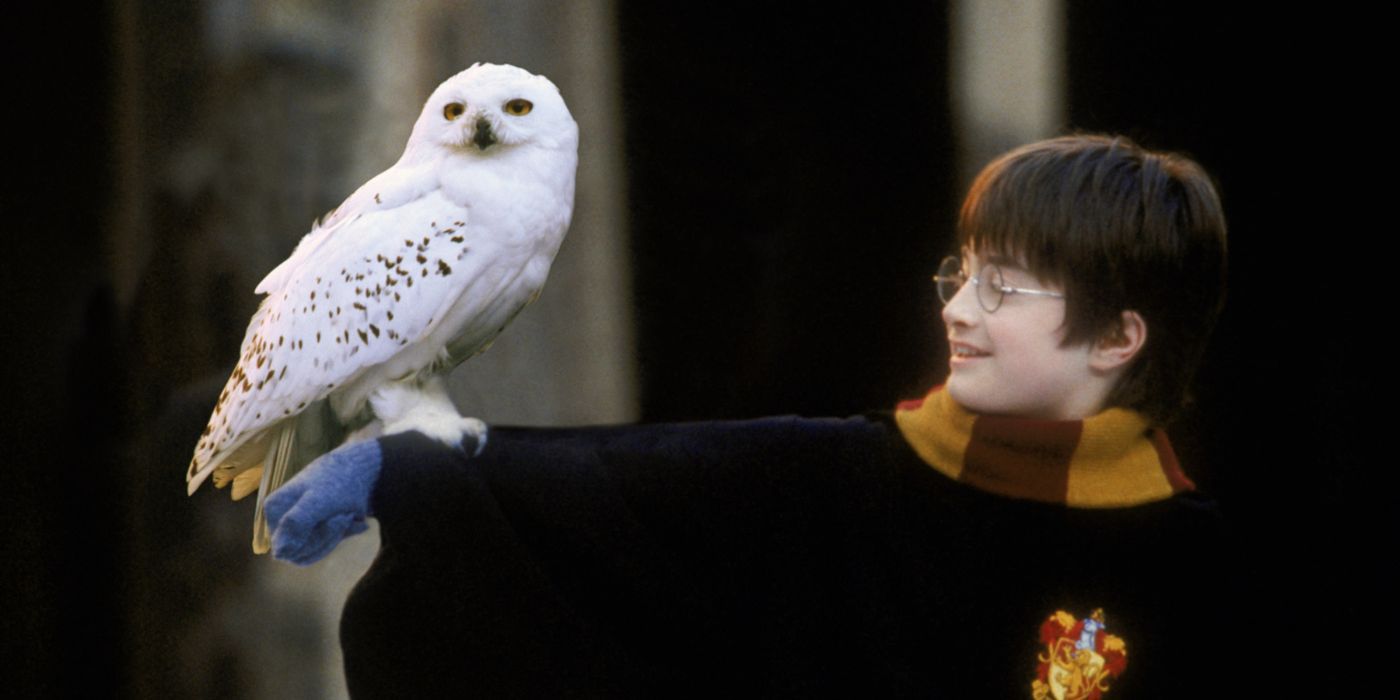 Ultimately, Daniel Radcliffe embodied an unforgettable role for over a decade which became synonymous with him as an actor, marking no small achievement. When we picture Harry Potter, we cannot fail to imagine him as Radcliffe with his fluffy Hedwig companion and an expertly crafted lightning-bolt scar. His casting was spot-on, which is why he will always be associated with the role, for better or worse in his career.
We're still here for every iteration of Harry Potter, but it sounds as though Radcliffe's self-criticism has propelled his career in exciting and experimental directions, including Swiss Army Man directed by the Daniels, for the entirety of which he plays a corpse befriended by Paul Dano. Even in more conventional genres like his rom-com What If saw him in an affecting bromance with Adam Driver. He needs no nostalgia-inducing involvement in the Harry Potter TV remake that is currently being worked on, as he has already indelibly made his mark on one of the most famous fictional wizards of all time.