We don't need Anya's psychic abilities to learn about the future of Spy x Family because the hit anime series is confirmed for an all-new second season, slated to arrive this fall. When the series was first released in 2022, no one expected Spy x Family to become a successful show. Yet, the dysfunctional and oddball but lovable family of the Forgers has managed to steal hearts and all the attention.
On its release, the anime series was well-received and garnered a substantial fan following, owing to its witty yet charming and adventurous plot, using slice-of-life narratives combined with intense spy action. Spy x Family Season 2 will continue the trend as Operation Strix moves ahead. The show's first season covered about six (of 11) volumes of the original manga, with the second season expected to cover the rest. A spin-off movie of the series, Spy x Family: Code White, was also announced, slated for a December release. Before the second season arrives this October, here's everything we know about Spy x Family Season 2, including the show's plot, trailer, release date, cast, and characters.
Editor's Note: This article was updated on September 18.
RELATED:'Buddy Daddies' vs. 'Spy x Family': Which Anime is Right for You?
When Is 'Spy x Family' Season 2 Coming Out?
Following the show's new season and spin-off film announcement at the Jump Festa 2023 and two promotional poster releases, Spy x Family Season 2 is set to premiere on October 7, 2023.
Where Can You Watch 'Spy x Family' Season 2?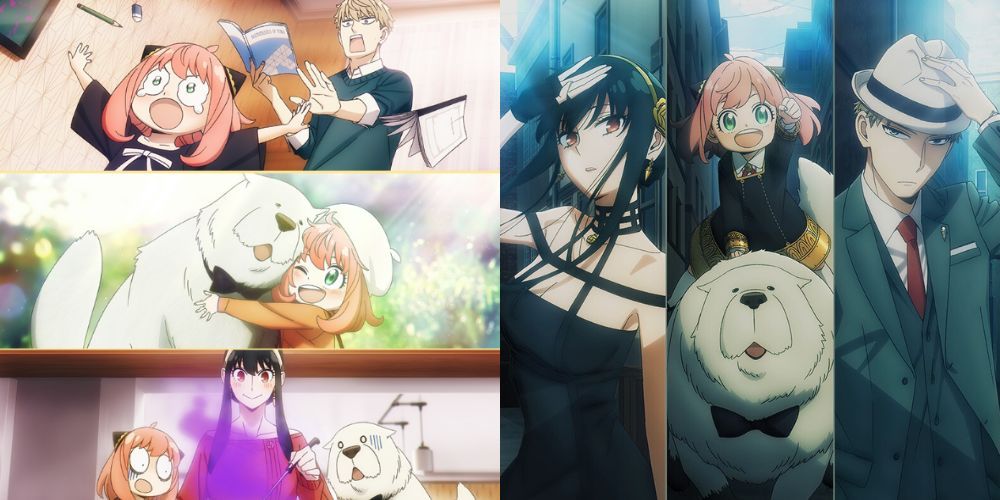 Crunchyroll distributes Spy x Family outside Asia, where you can stream the upcoming season as and when it releases. Like its first season, Spy x Family Season 2 will also be available on Hulu with a subscription. If you are yet to catch up on this show, the first season is now streaming on Crunchyroll and Hulu, along with a bunch of new titles added to the streamer, as well as available on-demand through Google Play and on DVD/Blu-ray, released between July 2022 and May 2023.
How Many Episodes Are There in 'Spy x Family' Season 2?
Although there is no official update on the Spy x Family Season 2 episodes, we can estimate that it will follow the same pattern as the first season, which had 25 episodes divided into two parts, with 12 and 13 episodes, respectively.
Is there a 'Spy x Family' Season 2 Trailer?
The official Spy x Family Season 2 trailer was released in December 2022, but it's more like a teaser than a full-length trailer. The 30-second clip shows brief scenes from what you can expect from the upcoming season of the hit anime. The teaser begins with Loid asking Yor for a date, which could be either him solidifying his cover or he wants to take Yor out on a date, which we will have to find out when the new season arrives. In another glimpse, we see the family getting onboard a giant ship, which would most likely be the next step in Loid's mission. From whatever is revealed, the second season of Spy x Family appears to be as cute, hilarious, and exciting as the first season, or probably more.
The video also teases the upcoming spin-off movie, Spy x Family: Code White, where Loid is about to take Anya on a weekend adventure.
Watch the teasers in English sub and original Japanese here, and stay tuned for more updates on the full-length trailer as and when they become available.
Who Stars in 'Spy x Family' Season 2?
The cast will be reprising their roles from Season 1 of Spy x Family. Returning actors are Takuya Eguchi (Japanese) and Alex Organ (English) as Loid Forger; Atsumi Tanezaki (Japanese) and Megan Shipman (English) as Anya Forger; Saori Hayami (Japanese) and Natalie Van Sistine (English) as Yor Forger; Hana Sato (Japanese) and Macy Anne Johnson (English) as Emile Elman; Kenshô Ono (Japanese) and Dallas Reid (English) as Yuri Briar, Yūko Kaida (Japanese) and Stephanie Young (English) as Sylvia Sherwood, and Natsumi Fujiwara (Japanese) and Noucky Andriansyah (English) as Damian Desmond.
Who is Making 'Spy x Family' Season 2?
The Spy x Family anime series is an adaptation of the eponymous manga by Tatsuya Endo, an award-winning Japanese manga artist. Besides, this latest series started in 2019, Endo is best known for previously publishing other manga series like Tista and Blade of the Moon Princess. Based on his work, Kazuhiro Furuhashi (Dororo) adapted the series for screen for season 1 and is being replaced by Ichirō Ōkouchi (Code Geass: Lelouch of the Rebellion) for Season 2. Furuhashi also directed the first season of Spy x Family, with Takahiro Harada (The Promised Neverland) being added as the director for the series' second season. WIT Studio and CloverWorks are producing the series, with characters designed by Kazuaki Shimada (The Promised Neverland) and music produced by [K]NoW_NAME (Dorohedoro).
Are There Any Other 'Spy x Family' Projects?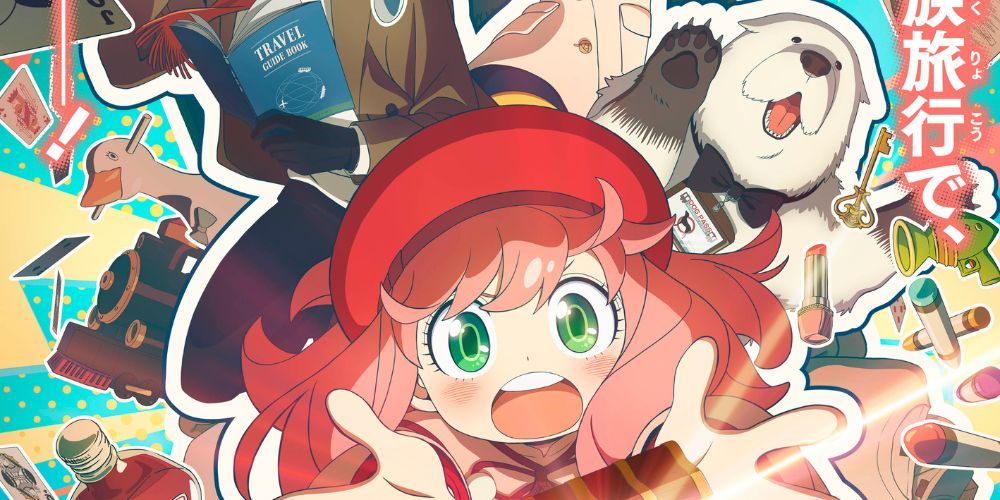 Even before a brand-new season of the hit anime series was announced, the Spy x Family (series) universe had started to expand. This means fans can explore a lot more besides the series. Along with the anime, a guidebook was published in April 2022, serving as a starter guide/intro to the series. Titled Animation x 1st Mission, the book includes the anime character designs, storyboards, promotional images, interviews, and comments from the cast and crew. It reveals some details of the first two episodes. A second guidebook followed this, Mission Report:220409-0625, released in September 2022, which contains more details of the first 12 episodes of Season 1. The second book also has similar extra features to the first one, including interviews and comments from the singers of the opening and ending credits.
In December 2022, along with the new season announcement, the team also confirmed a spin-off movie of the show, focusing on Anya and Loid. Titled Spy x Family: Code White, it is billed as an original story by Endo who would also be helming the film as well as creating original character designs for the additional characters. The film is slated for a December 2023 release.
And last but not least, a musical adaptation of the manga, Musical Spy x Family premiered at the Tokyo Imperial Theater in March 2023, followed by a nationwide tour.
RELATED: The 20 Most Popular Anime Series for Beginners to Watch
What Is 'Spy x Family' Season 2 About?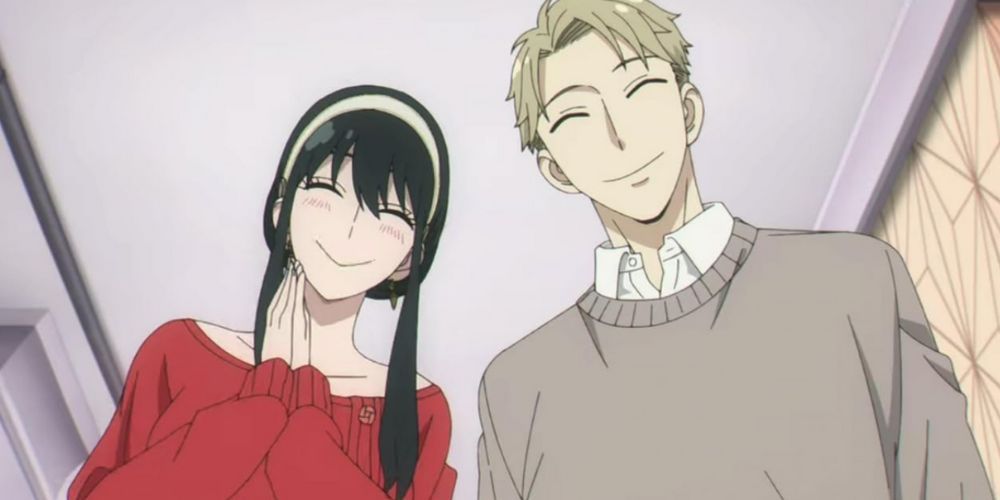 For those new to this anime series, Spy x Family is adapted from the eponymous manga by Tatsuya Endo and follows an elite spy Twilight, on an undercover mission who creates an elaborate cover to investigate a political leader. He poses as Loid Forger, a psychiatrist, marries Yor, and adopts a daughter, Anya. But Loid/Twilight is unaware that his pretend-wife is a highly skilled assassin who works for his enemy, and his daughter is a telepath. Though Loid and Yor are unaware of each other's identities, Anya knows everything, thanks to her psychic powers, but chooses to run with it because, let's admit it, it's fun and exciting for a little girl. They also adopt a dog named Bond, with precognitive abilities. The first season of Spy x Family, released in two parts, sees Twilight trying to bring his family together and play the role of a perfect father and husband while also handling his spy missions. Despite their secrets, the oddball trio strives to stick together.
The second season of Spy x Family will see the Forgers on a new adventure and Loid navigating the next steps in his mission. Season 2 is said to be based on the Cruise Adventure arc from the manga, which focuses on the family going on a luxury cruise vacation. According to the manga, Yor must protect her so-called family from some hitmen. There's also a new angle to Loid and Yor's chemistry, as revealed in the trailer, where there might be scope for romance between the two.