This Fall will see the anticipated release of Dumb Money, the biographical comedy-drama that will be set during the GameStop short squeeze events from January 2021. The extraordinary turn of events populated the news headlines and was soon translated into a 2021 non-fiction book, The Antisocial Network by Ben Mezrich, and a 2022 Netflix documentary titled Eat the Rich: The GameStop Saga. Mezrich is no stranger to having his books adapted into films since he also wrote The Accidental Billionaires, the book that Aaron Sorkin's The Social Network was based upon. Dumb Money will surely add to the growing collection of films based on wild success stories and bold financial enterprises.
The film has been in development as early as February 2021, freshly after the GameStop events when MGM Studios originally acquired the rights to Mezrich's book that was still in progress. Rebecca Angelo and Lauren Schuker Blum joined the project as screenwriters in May 2021 right before Mezrich's book was released in September 2021. Craig Gillespie (Cruella) was attached as the film's director by April 2022. By then, MGM had dropped out and was replaced by Black Bear Pictures as the primary production company.
Luckily, you won't need to watch the stock markets too closely when the guide below can provide you with everything that we know so far on Dumb Money.
Editor's Note: This piece was updated on September 17, 2023.
Release Date

October 6, 2023

Director

Craig Gillespie

Cast

America Ferrera, Shailene Woodley, Seth Rogen, Dane DeHaan

Runtime

104 minutes

Main Genre

Comedy

Genres

Biography, Comedy, Drama
When and Where Is Dumb Money Being Released?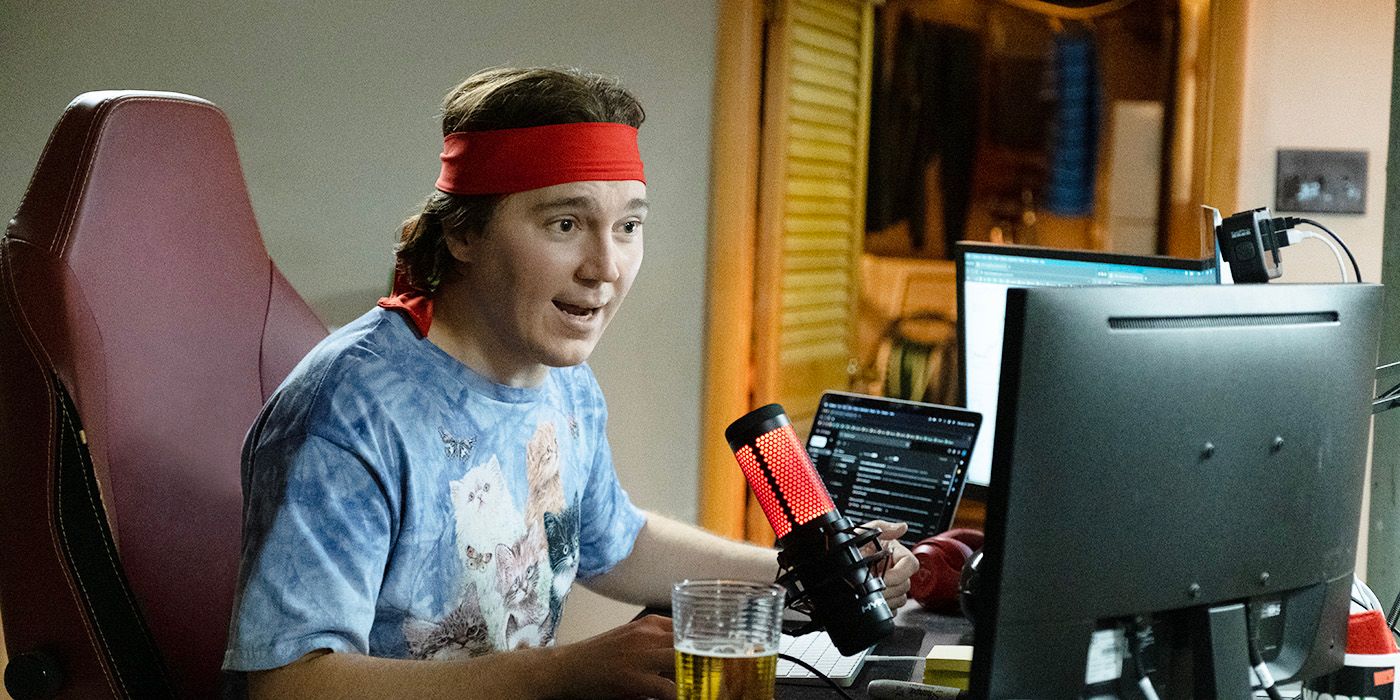 Sony Pictures released Dumb Money in a limited release on September 15, 2023. It will expand to theaters nationwide on September 22. This will pit the film against the action-sequel Expend4bles and the NEON-backed horror movie It Lives Inside. The film was previously dated for release on October 20, 2023. Dumb Money had its world premiere at the 2023 Toronto International Film Festival on September 8, 2023. Collider's Ross Bonaime gave the film a B, saying in his review:
"Dumb Money is a mostly smart handling of a major recent event. While it builds off the type of storytelling utilized in The Big Short and The Social Network, Gillespie, Blum, and Angelo's exploration of a group makes this feel unique in its own way. In this David vs. Goliath battle, the film gives hope that change on a large scale could be possible and does this in a charming, entertaining narrative with a great cast from top to bottom."
Once the film's theatrical window and PVOD window concludes, it will be available to stream on Netflix, as part of a deal struck between Sony Pictures and the streamer back in April 2021.
Related:First 'Dumb Money' Images: Paul Dano and Seth Rogen Are Major Players in GameStop Stock Scandal
Is There a Trailer for Dumb Money?
Sony Pictures released the official red-band trailer for Dumb Money on June 22, 2023. The trailer follows Keith Gill's journey from YouTuber to a cyber Robin Hood, as the hedge fund Managers set out to take Keith down.
What Is Dumb Money About?
The official plot synopsis for Dumb Money from Sony Pictures reads:
Dumb Money is the ultimate David vs. Goliath tale, based on the insane true story of everyday people who flipped the script on Wall Street and got rich by turning GameStop (yes, the mall videogame store) into the world's hottest company. In the middle of everything is regular guy Keith Gill (Paul Dano), who starts it all by sinking his life savings into the stock and posting about it. When his social posts start blowing up, so does his life and the lives of everyone following him. As a stock tip becomes a movement, everyone gets rich – until the billionaires fight back, and both sides find their worlds turned upside down.
Based on the book The Antisocial Network by Ben Mezrich, Dumb Money will revolve around the absurd series of events of January 2021 that saw the sudden rise of price in stocks for the video game retailer GameStop. This short squeeze of stocks would lead to a shocking impact on Wall Street and major losses of almost $6 billion for hedge funds like Melvin Capital and individual short sellers. In an age where cryptocurrency and independent stock managing has become prominent, the GameStop events created an underdog story for everyday people and internet users to take control of the stock market. Their success came at the entertaining expense of wealthy and established hedge funds and typical Wall Street sellers losing out. The bizarre situation gained a lot of attention on social media and the news but to most common folk who aren't investors, the economic complexity was overshadowed by the superficial lens of meme culture.
In a nutshell, GameStop represented a recent financial phenomenon called "meme stocks" which are company shares or stocks that gain popularity through online social activity. Such online activity happens through platforms including Reddit, Twitter, and Facebook that host communities that can help influence the prices of these stocks. As it would happen for GameStop, a Reddit community on the subreddit WallStreetBets was initially set up for jokes and lighthearted correspondence between amateur investors. However, the members would eventually agree to direct their attention to the GameStop stock and attempt to trigger a short squeeze. From there, the economic chaos cascaded, sending the stock markets into a frenzy.
The financial event that forms the foundational narrative for Dumb Money suggests that the story will share a similar tone as other business-savvy and economy-centric films like The Big Short or The Social Network, the aptly parodied title that Mezrich's book takes after. Several perspectives will be explored with the eclectic ensemble of characters and main players who were involved and affected by the Gamestop venture.
Related:'Platonic': Release Date, Cast, Plot, and Everything We Know so Far About Seth Rogen and Rose Byrne's New Series
Who Is in the Cast of Dumb Money?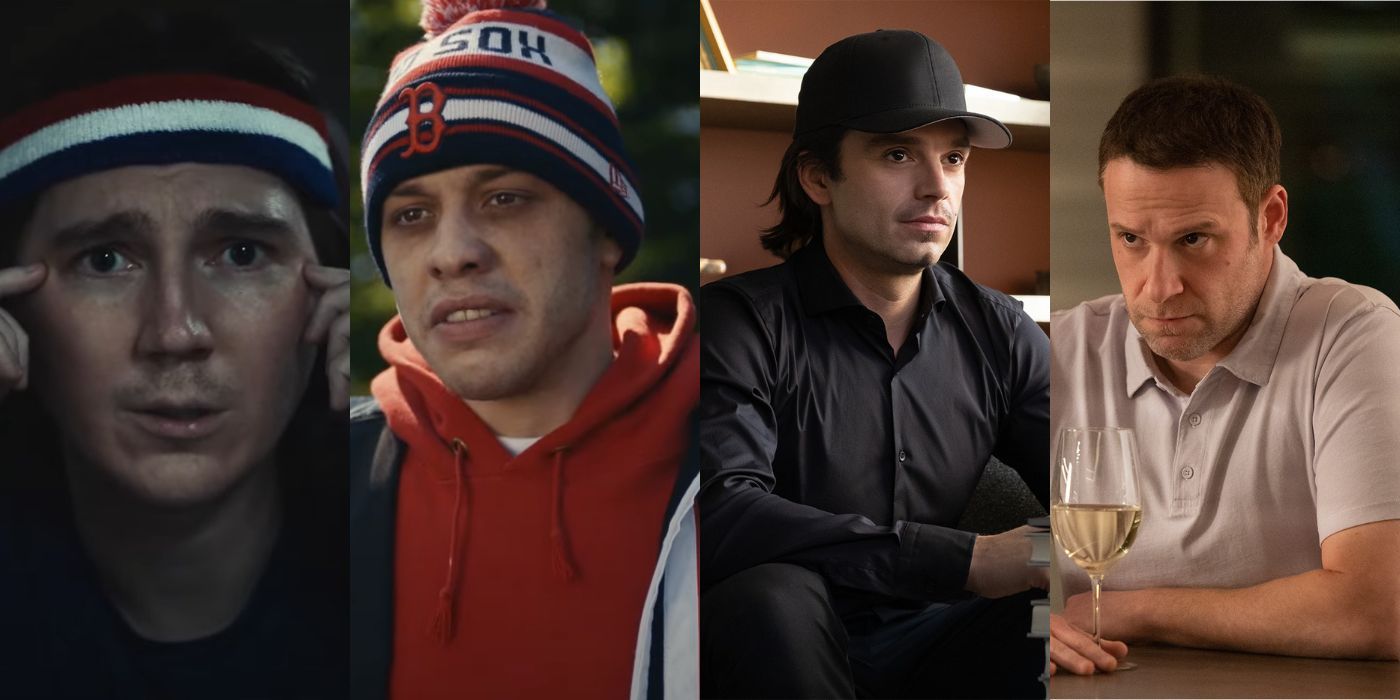 The cast for the film has attracted lots of attention over the past year due to the collective star power and well-known actors that have jumped on board. During the project's first announcement, Paul Dano (The Batman), Seth Rogen (Pineapple Express), Sebastian Stan (Fresh), and Pete Davidson (The King of Staten Island) were the first actors attached to star. Dano will be playing YouTuber Keith Gill, Rogen will play Hedge Fund CEO Gabe Plotkin, Stan will play Robinhood CEO Vlad Tenev, and Davidson will play Keith's brother Kevin.
Shailene Woodley (Divergent) joined the cast next followed by Anthony Ramos (In the Heights), Vincent D'Onofrio (Daredevil), and Dane DeHaan (Chronicle). Myha'la Herrold (Industry) and America Ferrera (Superstore) were next announced before Rushi Kota (Never Have I Ever), Nick Offerman (Parks and Recreation), and Talia Ryder (Do Revenge) rounded out the cast. Woodley will play Keith's wife Caroline, Ramos will play GameStop clerk Marcus, D'Onofrio will play hedge fund CEO Steve Cohen, DeHaan will play Marcus' manager, Ferrera will play Jennifer Campbell, a fan of Gill's, and Offerman will play hedge fund manager Kenneth C. Griffin. Ryder and Herrold will play Harmony and Riri, two young investors.
Who Is Making Dumb Money?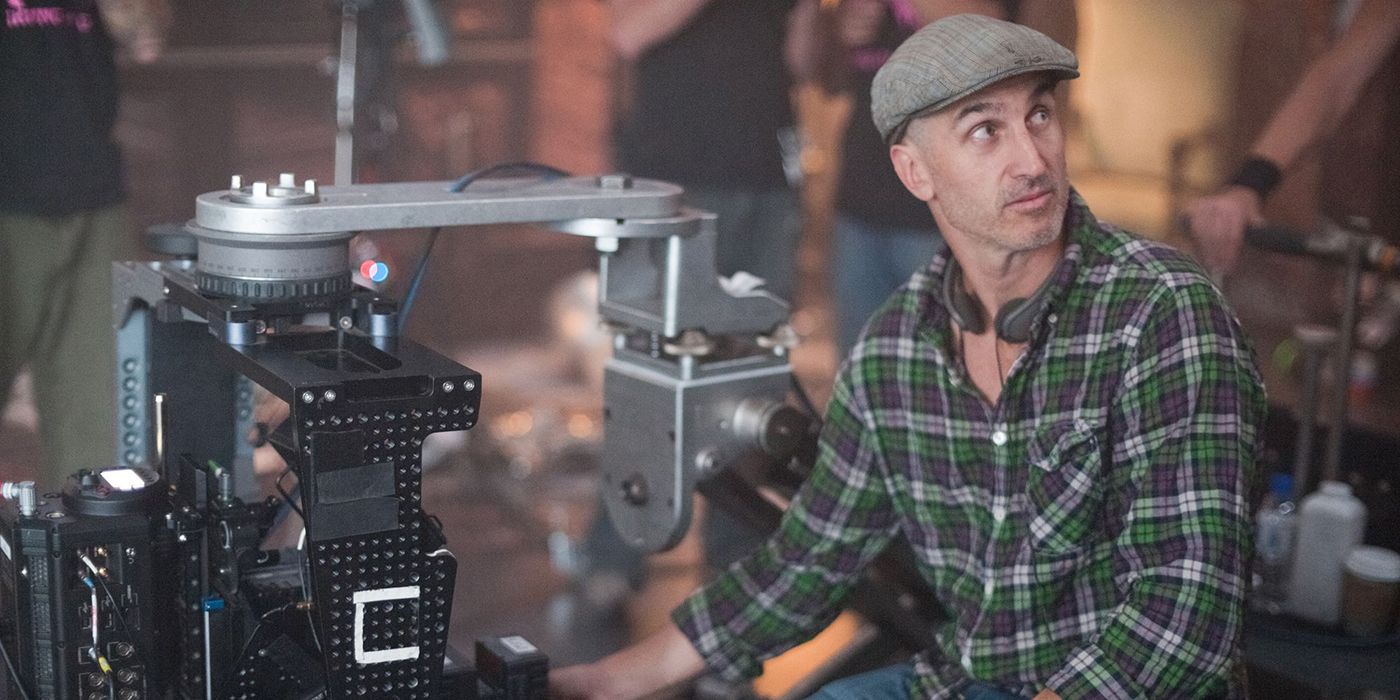 Craig Gillespie will be taking the reins as director and producer for the upcoming comedy-drama. His repertoire in directing includes impressive films such as Lars and the Real Girl, Fright Night, and I, Tonya. Gillespie has also directed episodes for TV series such as United States of Tara, Physical, and Pam & Tommy. His following projects will be the Chippendales film and the sequel to Cruella.
The film's screenplay will be adapted by Rebecca Angelo and Lauren Schuker Blum, a screenwriting duo who worked together before on Orange is the New Black. The pair will also be executive producers for the movie alongside Michael Heimler (The Happytime Murders), John Friedberg (Devotion), Andrew Swett (Bruiser), Johnny Holland (Fire Island), and author Ben Mezrich. Twins Tyler and Cameron Winklevoss of Winklevoss Pictures also join the executive producer team along with Kevin Ulrich (House of Gucci). Aaron Ryder (Arrival) of the Ryder Picture Company and Teddy Schwarzman (I Care A Lot) of Black Bear Pictures join Gillespie as producers. Nicolas Karakatsanis (Triple 9) will be the film's cinematographer after working on Gillespie's past movies.
When and Where Did Dumb Money Film?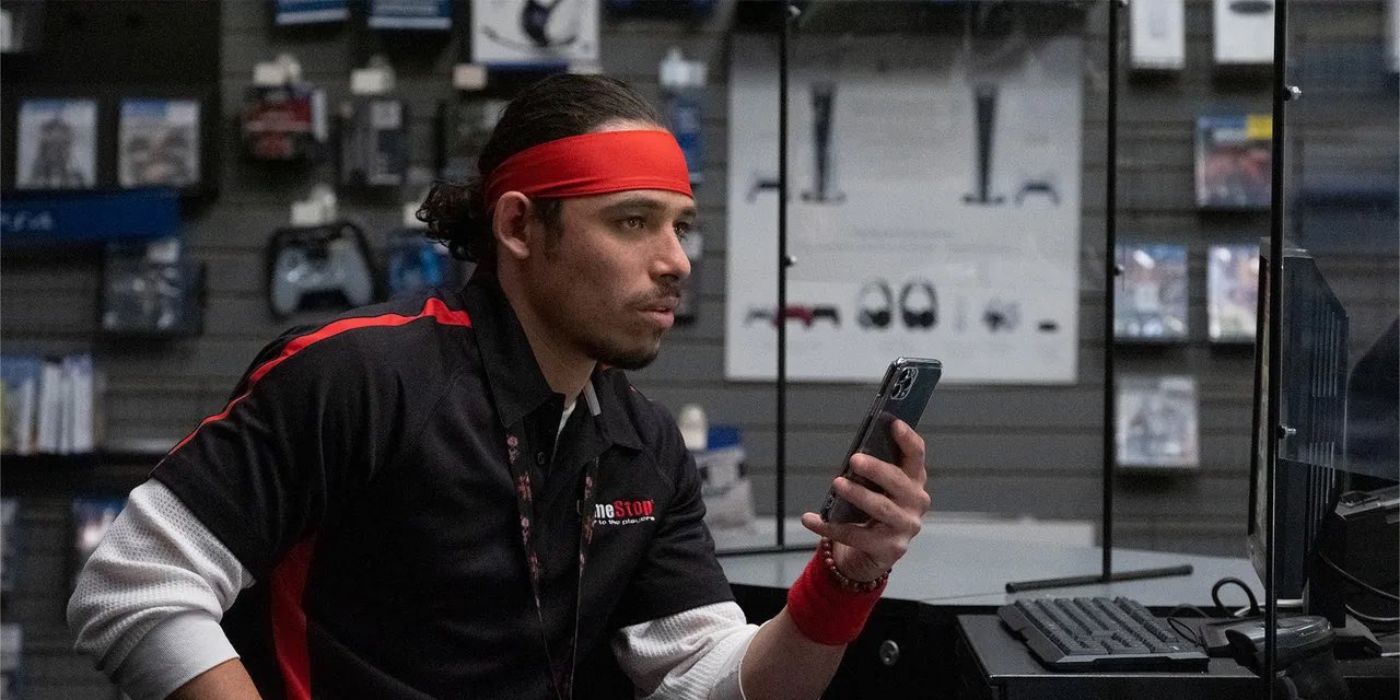 Principal photography for the movie began in October 2022, with filming largely taking place in New Jersey.