Editor's Note: The following contains A Million Miles Away spoilers.
The Big Picture
The film A Million Miles Away tells the inspiring true story of José Moreno Hernández, a son of migrant workers who becomes a NASA astronaut.
Michael Peña delivers a diverse and compelling performance as Hernández, showcasing his talent as an actor.
The director, Alejandra Márquez Abella, aims to tell the story as factually and honestly as possible, receiving praise from Hernández himself for her portrayal.
Sometimes you watch a film to be swept up in the escapism and special effects of a fictional set of characters doing unbelievable things. Then there are the movies that are so incredibly inspirational because you know that everything in them actually happened. In the new Prime movie A Million Miles Away, the amazing true story of José Moreno Hernández is told. Michael Peña plays Hernández who has one of the most unlikely and American journeys you will ever find. Fresh off of his turn as Domingo "Ding" Chavez in the fourth and final season of Tom Clancy's Jack Ryan, the veteran actor really shows off the diversity that we've grown accustomed to from his roles in Ant-Man, End of Watch, and as another space engineer in The Martian. And the unlikely story of an American son of migrant workers turned NASA astronaut is refreshingly honest and true to the actual story. The film is based on Henandez's 2012 autobiography of the same name.
Who Is 'A Million Miles Away's José M. Hernández?
Born in 1962 in French Camp, California as the son of migrant farm workers from Mexico, things were very difficult for José growing up. Money was always hard to come by and the nature of his family's work meant that he was never really able to settle into one spot for very long. That can be extremely difficult for a child both emotionally and psychologically. In A Million Miles Away, you feel for him as the depiction of his frustrated parents and the hand-to-mouth lifestyle that they live isn't sugarcoated. Hernández didn't actually learn to speak English until he was 12 years old. So when he went into the family trade when he was old enough it was what was expected of him and his numerous siblings, But Hernández had much larger dreams and the intelligence to eventually make them a reality. As a transient student, however, what was an already seemingly unachievable goal became that much harder as his education was very much piecemealed together. But Hernández never took his eyes off the prize, and Michael Peña deftly portrays the hardscrabble journey of one man who is hellbent on bucking the system and making it into space eventually graduating from both the University of the Pacific and U.C. Santa Barbara with a Master's Degree in Engineering.
What Is 'A Million Miles Away' About?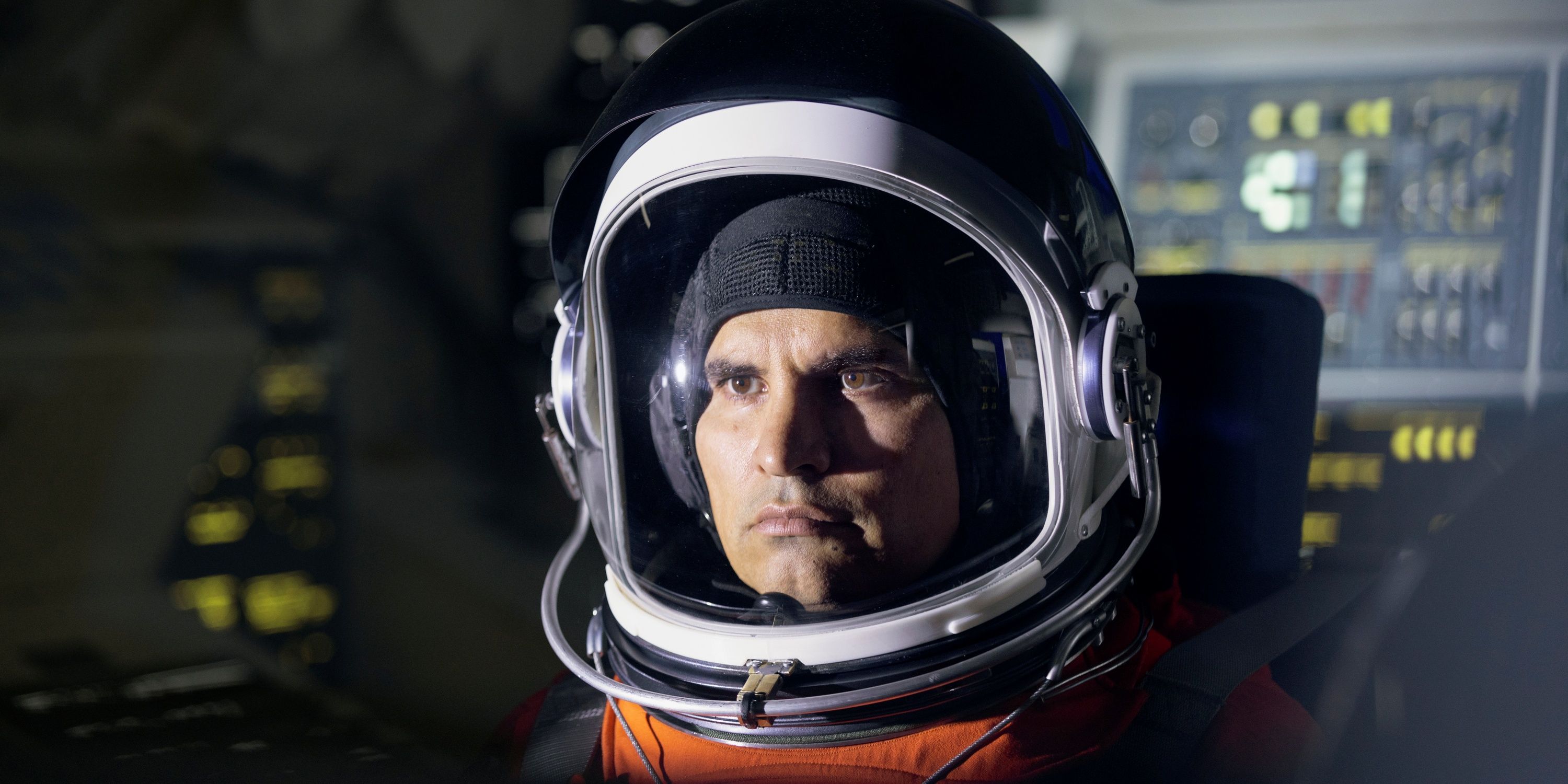 What is it about the stars of the Ant-Man franchise? Neither Michael Peña nor Paul Rudd seem to age at all. So when Peña, 47, steps into the role of Hernández in his twenties, you don't question the casting. Peña has a youthful exuberance and energy that he brings to most of his roles and is a perfect fit for this great true story. There is a scene where Hernández and Adela (Rosa Salazar) share their biggest dreams with each other. Adela has measured dreams that are noble enough, but when José tells her he wants to be an astronaut, she laughs out loud for a long while, until it becomes a little uncomfortable as Peña remains stone-faced and completely serious. It's at that point that she realizes that the 10-year-old boy who fell in love with space and space travel while working in the farming fields of the Central Valley in California wasn't joking.
The way Hernández recollects it was in 1972 when he had the dream saying, "I was watching the very last Apollo mission, kneeling down in front of a black-and-white TV, hanging on to the rabbit ear antennas to improve the reception watching Gene Cernan walking the moon… Then I went outside, and I saw the moon, almost full, came back, and heard the reporter Walter Cronkite narrate that whole moonwalk. That's when I was hooked. 'That's it,' I said, 'I want to be like that guy." After he obtained his advanced education, it isn't as if he immediately got into the NASA program and began training. A Million Miles Away shows an indefatigable Hernández who was turned down for the program an astonishing 11 times before being accepted on his twelfth try. He was 39 years old when he first started his training in 2001 at the Johnson Space Center in Houston. And the rest is history with the epic feel-good story.
Director Alejandra Márquez Abella Wanted To Keep Things as Honest as Possible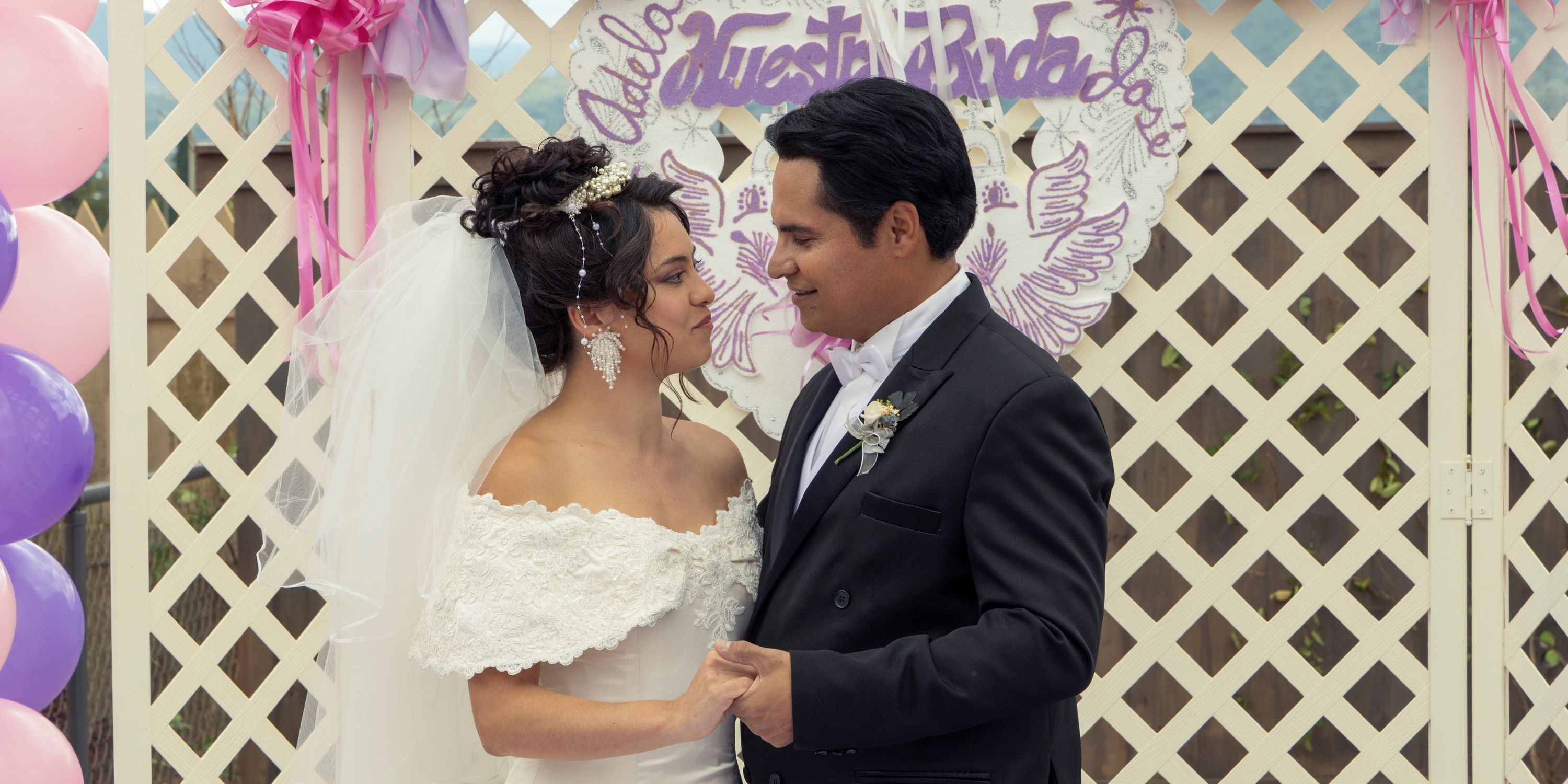 Director Alejandra Márquez Abella does an admirable job of telling the story as factually and linearly as possible. It was important to her that the facts propel the story, but she also admits to fudging minor details here and there telling USA Today in a recent interview, "It happens more so with stories that feel so improbable like José's. If someone tells you his story, you're going to be like, 'Really? A migrant farmworker turned astronaut? That really happened?' (It) can feel so unbelievable, so you have to have a clear trajectory within the film and have it be emotional, so it doesn't let go of the viewer." Hernández applauded her directorial effort saying, "(She did) a masterful job at representing my story and ensuring that it wasn't just a story about one individual as a migrant farmworker to become a NASA astronaut but rather a community effort." So with a big "thumbs up" from the man himself, you can feel good about the authenticity of what you see depicted on screen in A Million Miles Away.
RELATED: 'A Million Miles Away' Director on the Inspirational Story of a Migrant Farm Worker Blasting Into Space
When Did José Hernández Finally Make it to Space?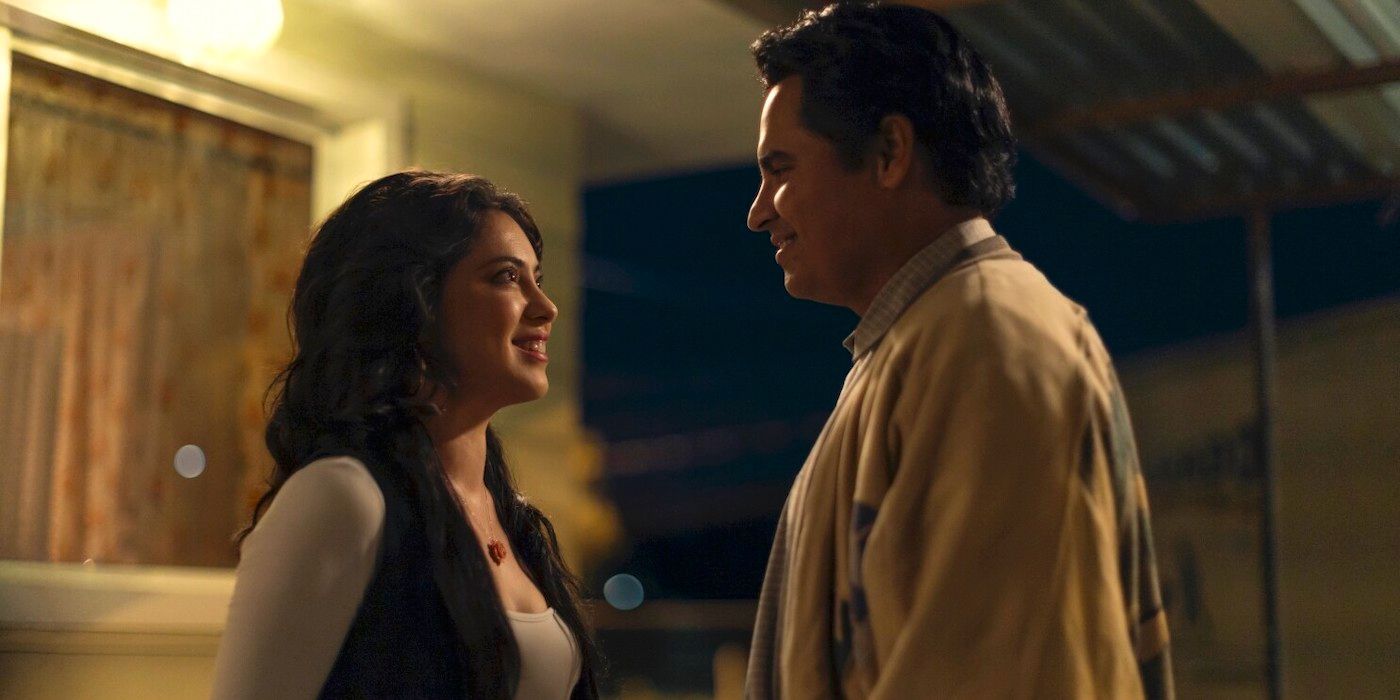 In 2008, at the age of 46, Hernández was finally selected to be a mission specialist on the STS-128 mission into space. The crew on board took a 14-day journey that ended on September 11, 2009. He was the first person to use the Spanish language while in space with a tweet that read, "Micro G (gravity) is great." Now 61, Hernández resides in Lodi, California with his wife and five children after running for Congress in the Bay Area's 10th District in 2012. Today, he and his family enjoy life as owners and operators of a winery called Tierra Luna (Earth-Moon) Cellars. He also serves as a Regent of the University of California while also making the rounds as a motivational speaker. But no matter how far the unimaginable dream starts to appear in the rearview mirror, Hernández is still just a humble migrant farmer at heart saying, "You can take a kid out of the farm but not the farm from the kid." And A Million Miles Away is a terrific movie that tells an unlikely story with charm and honesty.