This review was written during the 2023 WGA and SAG-AFTRA strikes. Without the labor of the writers and actors currently on strike, the film being covered here wouldn't existt.Is there anything Kate Winslet can't do? Seriously, try and think if she's ever given a bad performance. Those dreadful Divergent movies and Movie 43 aside, she is the kind of actress that you can instantly gravitate towards. Such should be the case with Lee, a long-in-the-works passion project for Winslet, as it gives the Oscar-winning actress that daring and showy kind of role that she's received awards for in the past. She's playing the real-life photographer Lee Miller who took a picture of herself in Hitler's bathtub the same day the dictator shot himself in his bunker. This is a movie that should have been perfect for a captivating character study and gone inside the mind of the model-turned-war photographer.
This all begins with the former model who lives a life of luxury with her artist lover Roland Penrose (Alexander Skarsgård) before becoming a war correspondent during World War II and a highly celebrated photographer for Vogue Magazine. While traveling through war-torn Germany, Miller works alongside the Jewish New York journalist David Scherman (Andy Samberg) who assists her in capturing the atrocities that are occurring in Nazi Germany. While the daring photographer initially struggles to get her images out to the world because of stubborn US politics, the images she captures soon become some of the most recognizable and haunting photographs to come out of World War II, warning the world about the injustices and sheer hatred that was taking place in Nazi Germany.
Kate Winslet and Andy Samberg Carry 'Lee' Alongside An All-Star Cast
One look at the cast list, and you'll find that Lee is full of fellow high-caliber talents, including Marion Cotillard as Solange d'Ayen, Miller's longtime friend and the editor for French Vogue Magazine, Andrea Riseborough as Audrey Withers, the editor at the British Vogue Magazine, Josh O'Connor as the British photographer Antony Penrose, and Noémie Merlant as the model Nusch Éluard. However, by the time the credits roll, outside of Winslet and Samberg, the film's stacked and immensely talented ensemble feels rather pointless. Make no mistake, Winslet is as great as she's always been playing Miller and it's a role that she has been trying to do for nearly a decade now. Even when the film cuts to her wearing some poor prosthetics to play an older Lee, she still commands the screen and completely becomes the famed photographer.
RELATED: TIFF 2023: The Movies We're Looking Forward to Most
While this could have been a more conventional role for Winslet to play, she completely commits herself to the part and goes the extra mile in order for her portrayal to feel accurate. Samberg's inclusion in Lee is likely the one that will catch most people off-guard as the Lonely Island alumni has never done a fully dramatic role like this. Shockingly enough, He gives what might be an even showier performance than even Winslet and is at the center of one of the film's sole emotionally resonant moments as his character breaks down in tears after capturing images of prisoners at a concentration camp. He's always been a likable and welcome presence on screen, but his work here kind of makes you want to see him try out even more dramatic roles in the future.
'Lee' Feels Painfully Generic and Dry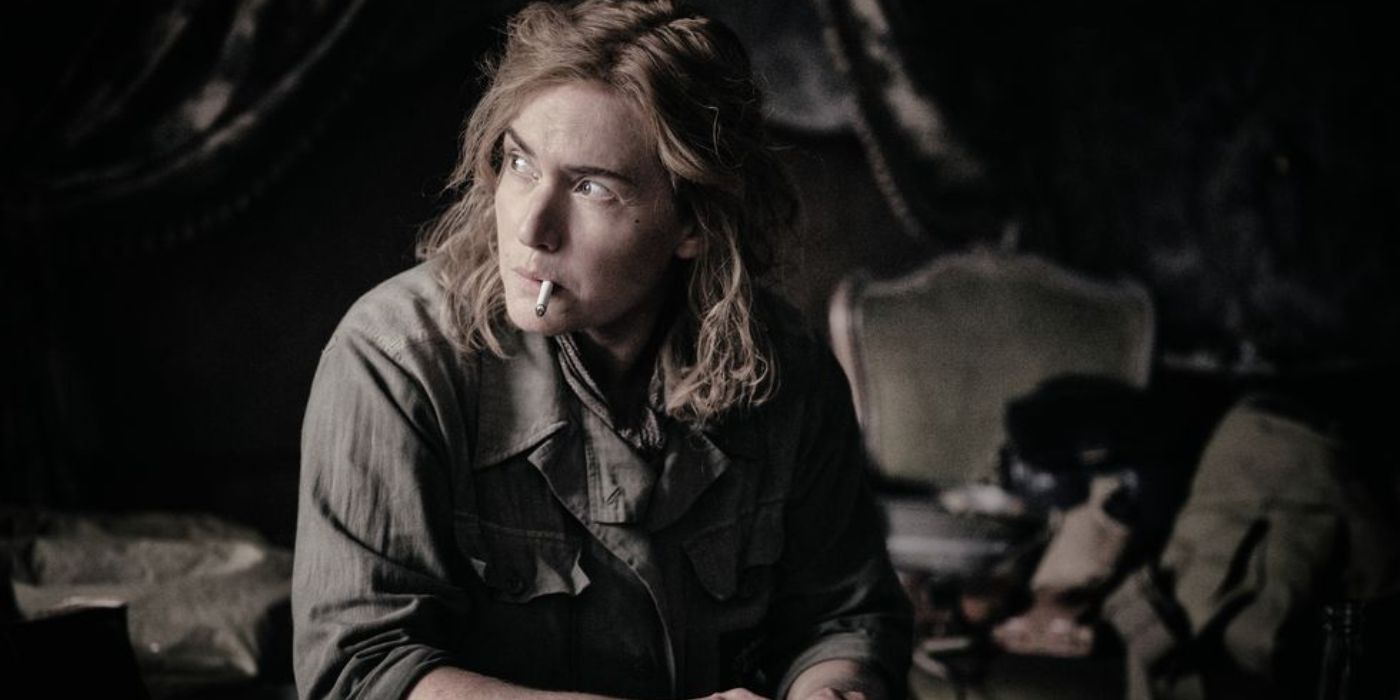 Lee marks the narrative feature directorial debut of Ellen Kuras, who has worked with some top-tier filmmakers such as Spike Lee, Sam Mendes, and Michel Gondry. Thus, it's safe to say that she has experience working with filmmakers who are known to take bold approaches to telling their stories. That makes Lee's downfall all that more perplexing in that it is just flat-out boring. Much of this comes down to the film's screenplay which shifts between dryness and some of the most head-scratching narrative choices you'll see in a movie all year.
The biggest problem, however, is that Lee never fully takes us inside the mind of its subject. Instead, it feels far more interested in simply laying out the facts like it's a university history lecture. The film's cinematography and craftsmanship are admirable, especially with how Pawel Edelman is able to capture the atrocities of the holocaust, but there's something about the movie as a whole that makes it feel a bit dated. It almost feels like an HBO TV movie from 10 years ago rather than a film with this kind of star-studded cast and a crew with such a high pedigree.
There isn't anything abundantly awful about Lee, as it is a competently made film with some very strong lead performances, but it never fully engages with its subject or does a great job at exploring the inner mind of Miller. Both Winslet and Samberg pour everything into their performances in Lee as the rest of the film struggles to get on their level. It is basic and unambitious, and it feels totally fine with that fact, outside of a few strange narrative choices. This could have been one of the year's most powerful and impactful films and there are moments that hint at something far more compelling. Unfortunately, unlike the real-life woman, Lee settles on being ordinary when it could have been extraordinary.
Rating: C
The Big Picture
Despite the strong performances, Lee ultimately falls short with a generic and dull narrative that fails to fully engage or explore its subject matter.
Lee settles for being merely an ordinary film despite being about an extraordinary person.
Even as Winslet and Andy Samberg pour everything into their performances, nothing matches them.
Lee had its World Premiere at the 2023 Toronto International Film Festival.