The Big Picture
Russell Crowe's career has been filled with versatile roles, but his commitment to physicality has led to a long list of on-set injuries.
The injuries started with the filming of Mystery, Alaska, where Crowe permanently damaged his feet from wearing ice skates for prolonged periods.
From there, the injuries only got worse, with grade-four tears in both Achilles heels during Gladiator and cartilage damage in his toes during Cinderella Man. These injuries have continued to haunt him throughout his career.
With both Kraven the Hunter and Gladiator 2 due out soon, Russell Crowe has proven one of the most versatile, prolific, and gifted actors of the last 30 years. He has played everything from a brilliant person with schizophrenia in A Beautiful Mind to a dynamic captain of an 18th-century English ship on the open seas in Master and Commander: Far Side of the World. But in some of his other roles, the physicality that he brings to a character to make him so believable has actually caused the actor to suffer from a long list of on-set injuries that plague Crowe to this day. The 59-year-old native of Australia is not a young man anymore and has suffered no less than half a dozen injuries and a handful of surgeries to his body while making some of the best movies of his career like Gladiator, Cinderella Man, and the underrated dramedy, Mystery, Alaska. So if you've noticed that the actor may look like he may not be hitting the stairmaster as often as he once did, then cut the man some slack and take a look at this laundry list of maladies that he has suffered just to entertain us. Or, as Maximus Decimus Meridius would beg, "Are you not entertained!?!" Yes, of course, we are Russell, but perhaps it's time to leave some of the more physical aspects of the job to the stunt people and the next generation of young actors. Take a look at these on-the-job injuries!
Russell Crowe's On-Set Injuries Started Just Before 'Gladiator'
Russell Crowe has been talented and fortunate enough to have a long and fruitful career in Hollywood, so he probably isn't complaining a lot. But the injuries he has sustained look more like a retired Australian Rules Football player's medical record than a decorated thespian. It all started with the 1999 hockey film Mystery. Alaska. According to Vulture, the shooting of the movie about a local hockey team that overcomes insurmountable odds was when some of the most severe maladies occurred. Mystery, Alaska is one of Crowe's more underrated movies and the actor explained how he did permanent damage to both his lower extremities, "I was wearing ice skates 12, 14 hours a day and my feet just didn't grow up that way." The extremely physical role in his Oscar-winning turn in Gladiator a year later only exacerbated the two grade-four tears in both of his Achilles heels. He added, "But it also relates to the first period in Gladiator where the costume designer decided that nobody was allowed to have any heels in their shoes because she couldn't see any evidence of shoes in the pictures that she had from the period." Crowe laments that by the turn of the century, he was already struggling. "So yeah, those two things begin the problem, but it probably gets fully up to grade four by the time I'm doing Cinderella Man."
RELATED: 'The Pope's Exorcist' Ending Explained: Can Russell Crowe Save the World?
'Cinderella Man' Did Even More Damage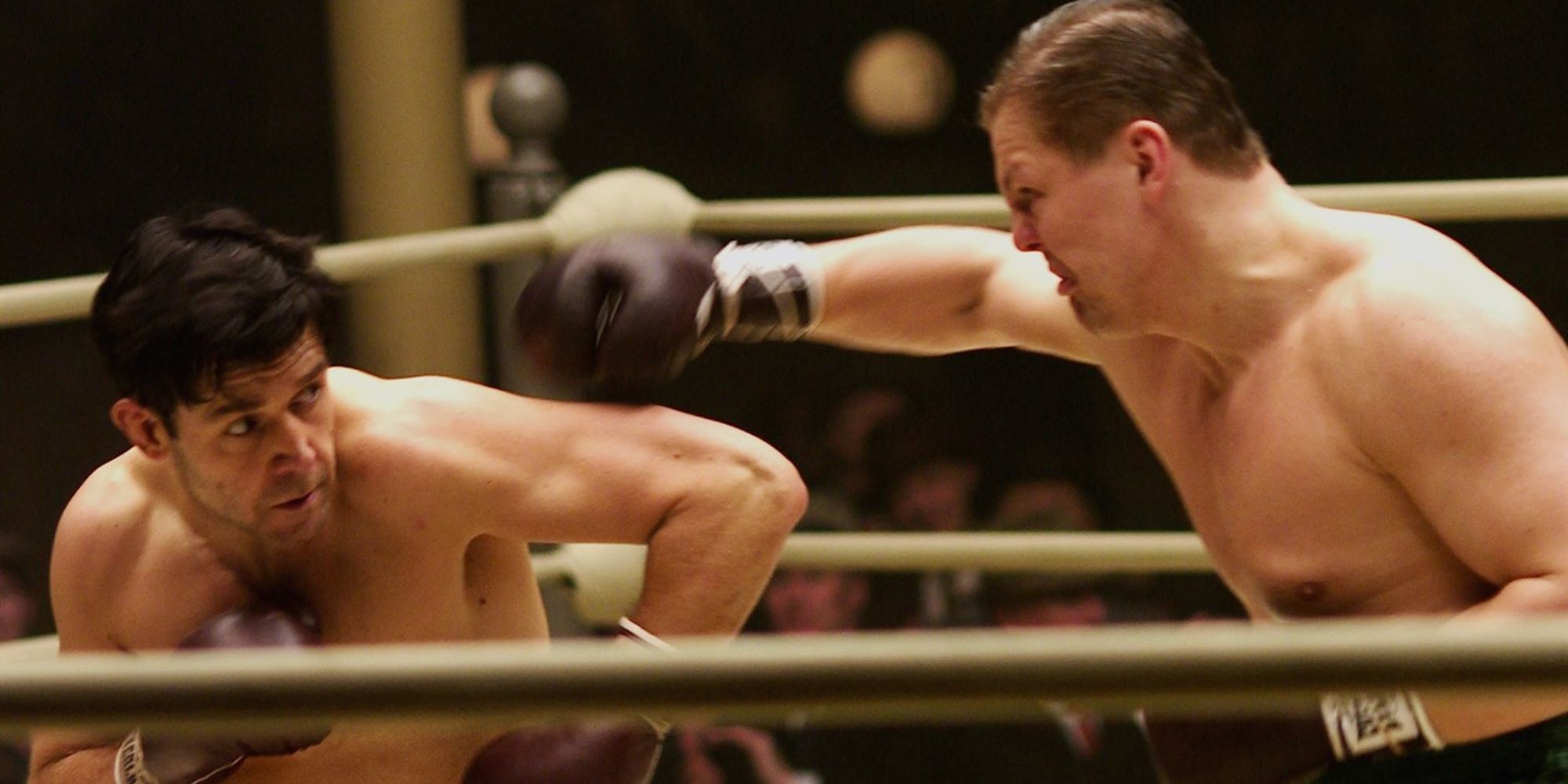 So boxing movies tend to be extremely tough, physically demanding parts for an actor can take on. Look no further than the legendary Robert De Niro who gained some 60 pounds to play middleweight champion of the world Jake LaMotta in the Martin Scorsese classic Raging Bull in 1980. It's still among the most revered commitments to a character in the history of film. Russell Crowe didn't necessarily do anything that dramatic, but for a man already in his early 40s at the time of the 2005 shooting of Cinderella Man, it doesn't take much to get nicked up. This time around, it was his feet, specifically his toes, that got the worst of it as heavyweight champ James J. Braddock in the Ron Howard period piece as addressed in the same Vulture article, "Well, the cartilage [missing] in the toes is really all about the lateral movement you do in fight sequences," Crowe recounted, "And sometimes you have to stop abruptly, because if you don't, either you stop or you die. You get run over or something. So that's where that one comes from." Not necessarily the sexiest of injuries, but it's very clear that all these physical ailments are starting to add up, and we're less than halfway through Crowe's splendid, if not painful, career on film.
Russell Crowe's Injuries While Filming Just Kept Getting Worse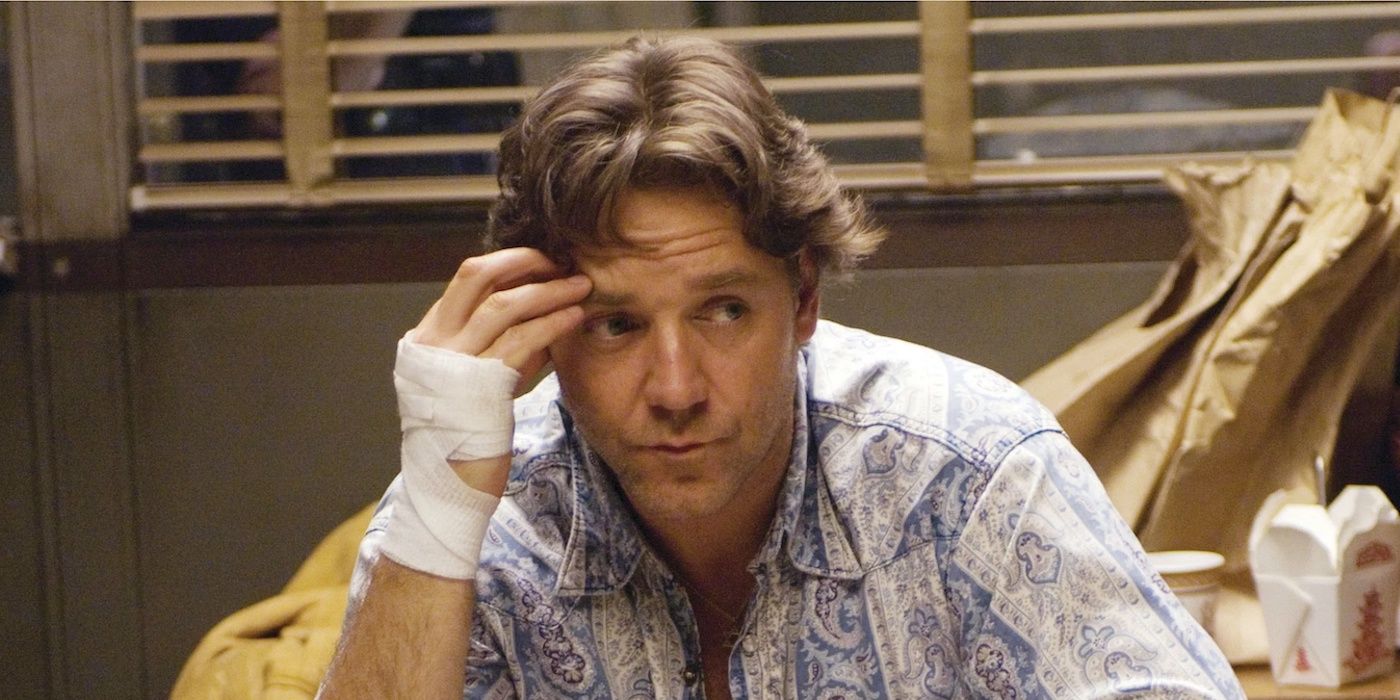 We bet you didn't know that Mr. Crowe also suffers from a disintegrating hip and bone marrow edema (bruises) in both of his knees. This seems almost like a fait accompli at this point as the injury wheel had already been set in motion many years prior, but he also addressed where it got particularly painful, "The disintegrating hip goes back to a fall that I had on Gladiator," he said. "The edemas come from an injury I got jumping off of a portcullis in Robin Hood, where they were supposed to prep the ground. It's a 14-foot jump, but I don't have the flexibility in my Achilles anymore to actually absorb the hit, so I have to hit flat-footed, and they didn't prep the ground. So I hit flat-footed on rock-solid dirt. It was terrible." It seems pretty clear that once you have some serious injuries, it becomes exponentially easier to suffer new problems in different parts of the body. My question is: Why are you still doing these kinds of stunts when you know that you are compromised from prior on-set injuries? Isn't that exactly what stunt doubles are for? These A-list meal tickets (except for the indefatigable Peter Pan Syndrome suffering, Tom Cruise) are supposed to be secured in several layers of bubble wrap, right? Maybe it's a machismo thing? Nevertheless, we feel for Russell, and at this point are really beginning to wonder how he walks at all much less without a pronounced limp.
The Famous Scene With the Tigers From 'Gladiator' Were Nearly Fatal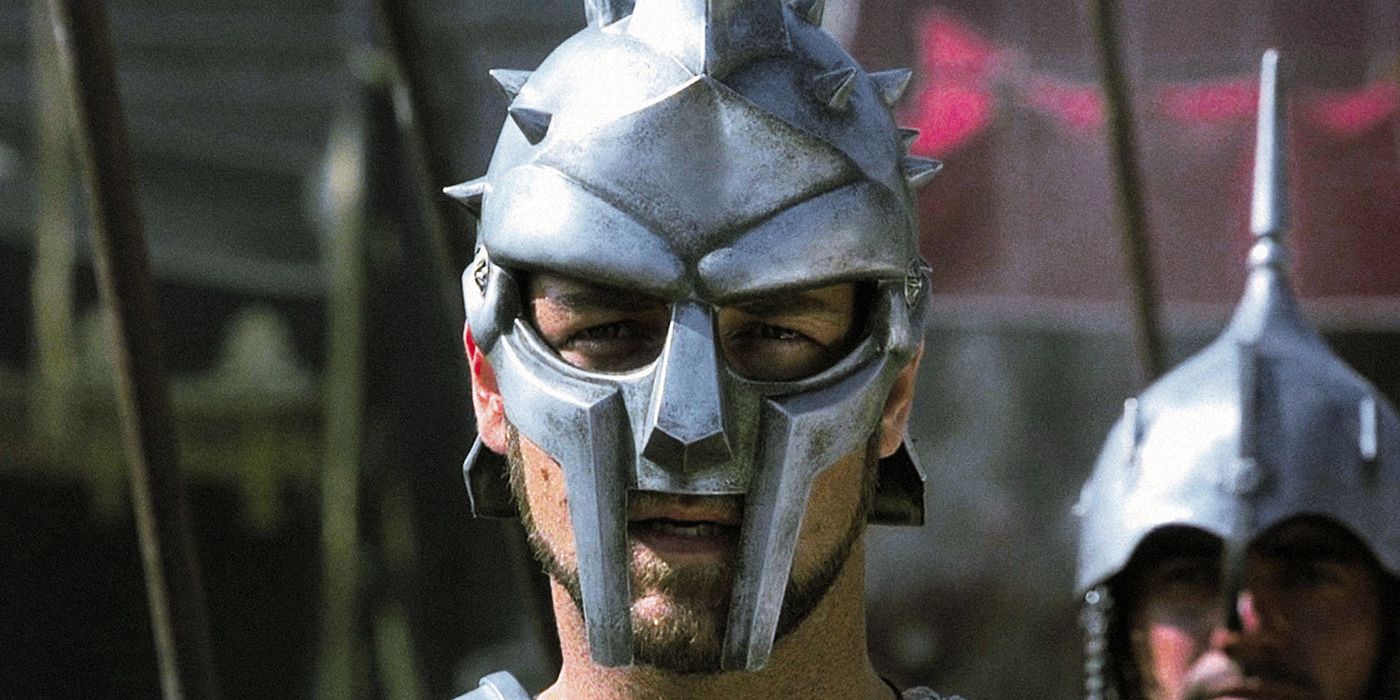 Remember those iconic coliseum scenes in Gladiator where the enormous, rabid tigers nearly take a bite out of Maximus's hide? It turns out that those scenes were just as perilous as they appeared on-screen. There was no CGI used in some of the shots and renowned director Ridley Scott recalled just how harrowing it was on the set in a piece with Esquire, "Russell said, 'OK, release them,' and when Russell would fall back, the tiger would come out of the hole and Russell would roll out of the way, and he said, 'Fuck me, that was close.' And I said, 'We were there as well, Russell. Hey, you were two feet, I was like four feet." This is more of an anecdote than an actual injury, but we thought it would be prudent to include how close the actor came to meeting his maker while he was accumulating such a litany of injuries.
Rusell Crowe Has Also Undergone Numerous Surgeries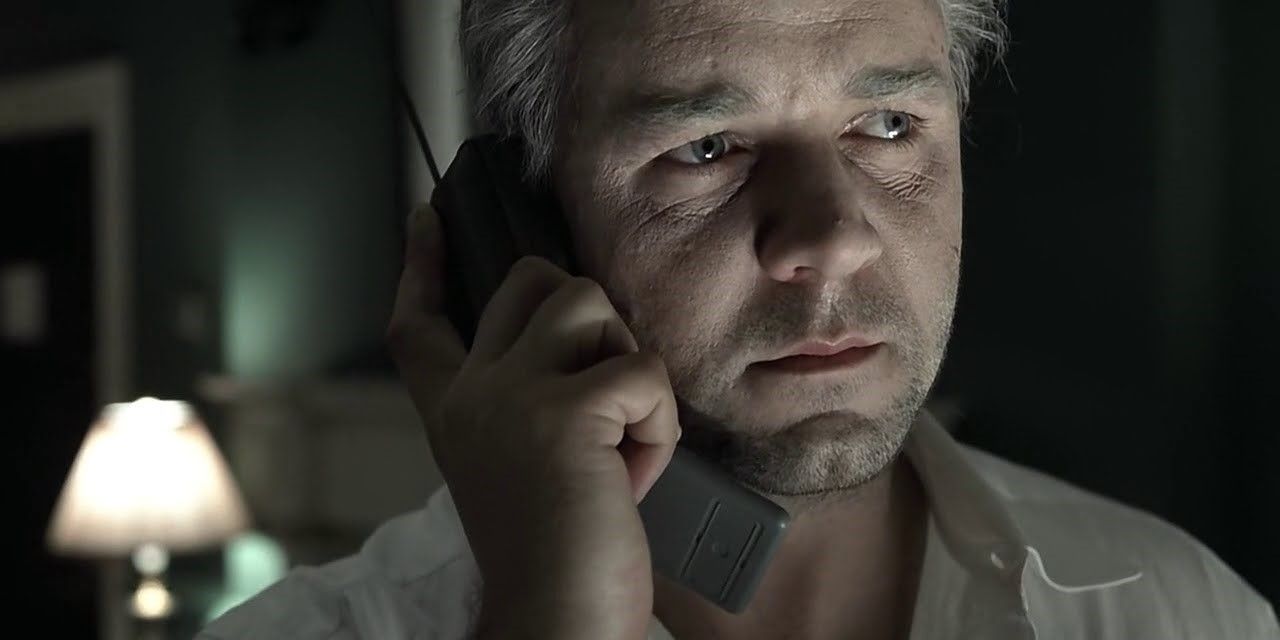 Crowe has had two separate surgeries on his left shoulder as well. The first one was all for naught as it occurred in preparation for a role that he didn't even play, "The first operation was something that happened in pre-production on a film I didn't end up doing, but that was the straw that broke the camel's back really," Crowe said. "I was doing a thing where I was lifting a girl up doing some gymnastics stuff, and I was listening to the trainer talking and I had my hands up where she was supposed to put her feet, but I wasn't ready, and she stepped on my arms both at the same time and pulled and just tore the labrum tissue." It sounds like he was going to play the notorious gymnastics coach Bela Karolyi perhaps? The latter surgery was from a film we've already visited, "The second time I injured it was in pre-production on Cinderella Man, when I was in the middle of an actual boxing fight and this Canadian former-Olympic-level boxer took my elbow out which subluxated my shoulder, which exacerbated a problem that was already there." So if you see Russell with some noticeable love handles in upcoming films, remember that it may be because he is so physically torn up, he can't wage a noble war against the "battle of the bulge" that so many of us deal with.