Kid Cudi, Issa Rae, and the rest of a talented cast and crew are set to capture hearts and minds with their new animated family sitcom, Young Love. In 2020, filmmaker Matthew A. Cherry took home an Academy Award for his work on the critically acclaimed animated short film, Hair Love. The simple, effective, and heart-warming short story saw a father try to do the near-impossible task of fixing up his daughter's hair in the morning. The short film completely stands on its own as a short and sweet Oscar winner, but now it's clear that Matthew A. Cherry isn't done telling stories about this family.
RELATED: This Is Why Issa Rae Wanted to Do 'Barbie' Despite Her IP-Fatigue
That's because Hair Love is getting a sequel with Young Love – a new animated series that will continue the everyday adventures of the short's father and daughter as well as the rest of their loving family. While life always seems to give them plenty of challenges, the Youngs always manage to overcome them by celebrating what makes them outstanding and unique. To learn more about the Hair Love sequel series, its cast, trailer, release date, and more, here is everything we know about Young Love.
When Does Young Love Come Out?
Season 1 of Young Love is set to be a total of 12 episodes long, with them all released over the course of a three-week period. The first four episodes of the series will premiere on Thursday, September 21, 2023, with the following four episodes premiering on Thursday, September 28, 2023, and the final four episodes premiering on Thursday, October 5, 2023.
Where Can You Watch Young Love?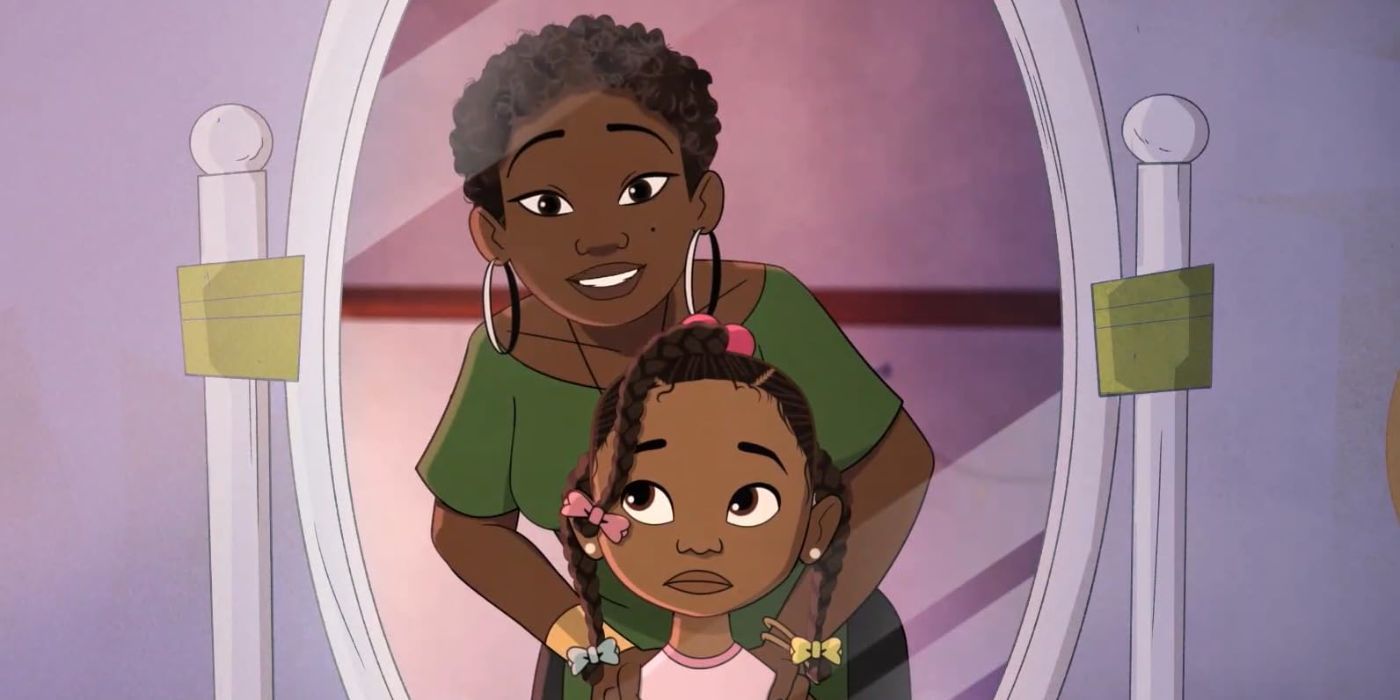 All twelve Young Love Season 1 episodes will be available to stream exclusively on Max. The Warner Bros. Discovery-owned streaming service has amassed quite a collection of solid animated content, especially when it comes to adult animation like DC's Harley Quinn and Adult Swim's Rick and Morty. That said, the streaming platform also has more family-friendly options with the hugely underrated My Adventures with Superman and the recent WB Animation revival Tiny Toons Looniversity.
Does Young Love Have a Trailer?
Max and Sony Pictures Animation released the first trailer for Young Love on September 12th, and it wastes no time introducing the three main characters the series will follow. They consist of music producer Stephen Young (Kid Cudi), hairdresser Angela Young, and their young student daughter Zuri Young (Brooke Monroe Conaway). While the two parents struggle with their own career problems, they still make plenty of time to make sure their beloved daughter has the best childhood possible.
Before the release of the initial trailer, Max and Sony Pictures Animation dropped the first official clip for Young Love. Much like the Academy Award-winning short film that inspired it, the clip for Young Love sees Zuri getting ready for her day by doing her hair. Since her mother is an experienced hairdresser, this seems like an easy task for Angela. Angela is proud of her work, but Zuri feels her mother's style isn't hers. Thankfully, her dad is now much more experienced in doing his daughter's hair, as he gives her one much more suited to her tastes—the clip then ends with what is presumably Young Love's catchy opening credits sequence.
Who is Starring in 'Young Love'?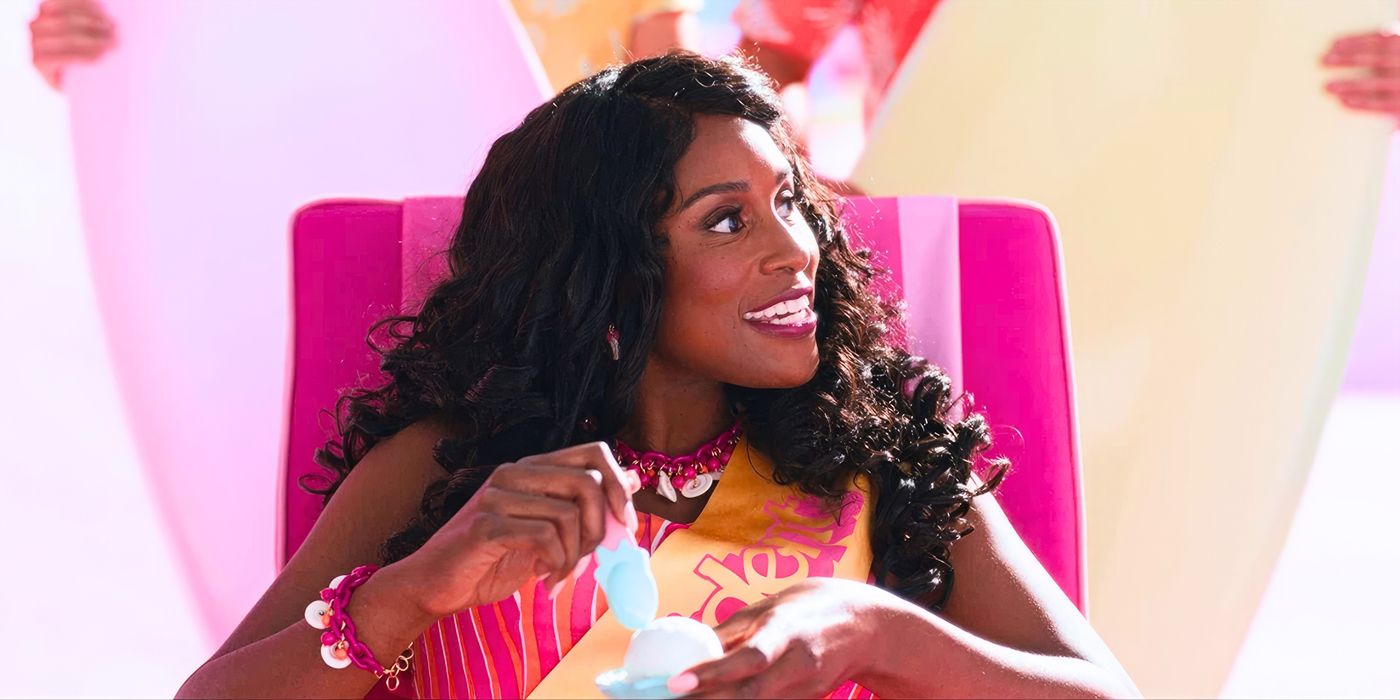 Co-leads Kid Cudi and Issa Rae lead the cast of Young Love as Stephen and Angela respectively. Kid Cudi is a two-time Grammy winner who has also found quite a bit of success in the acting world, having previously starred in the cult-favorite horror hit X as well as the visually stunning animated film Entergalactic. Comedian, writer, and actress Issa Rae has enjoyed an incredibly successful acting career as well, being the mind behind the hit HBO series Insecure and having recently starred in two of 2023's biggest films, those being Spider-Man: Across the Spider-Verse and Barbie.
Playing Stephen and Angela's young daughter is relative newcomer Brooke Monroe Conaway, who previously starred in Soul Santa and Sesame Street. Rounding out the main cast of the Young family are Zuri's grandparents, Russell and Gigi. Russell will by played by Man of Steel star Harry Lennix and Gigi will be played by Grey's Anatomy star Loretta Devine.
The rest of the Season 1 cast of Young Love includes Sheryl Lee Ralph (Abbott Elementary), Tamar Braxton (Being Mary Jane), Jorena Jorge (Ultra Violet & Black Scorpion), Debra Wilson (My Adventures with Superman), and Mara Junot (My Dad the Bounty Hunter).
What is 'Young Love' About?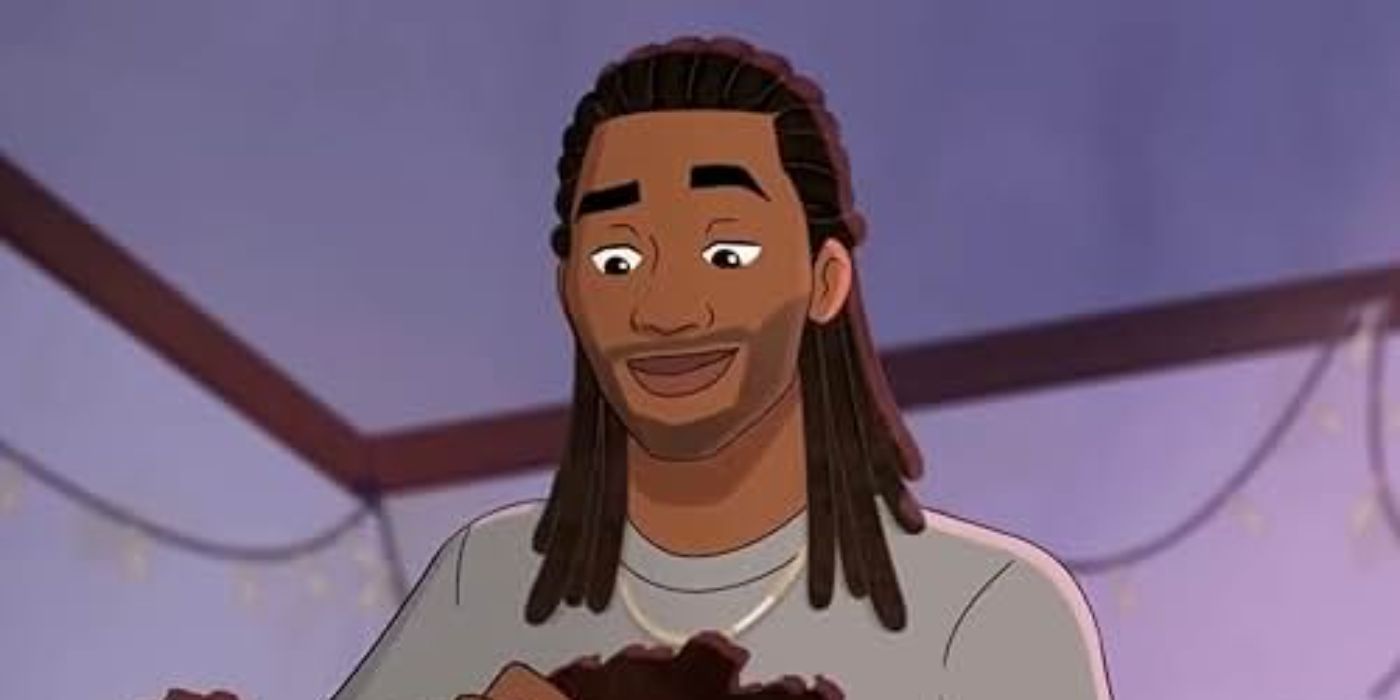 When Young Love was officially announced by Warner Bros. Discovery, creator Matthew A. Cherry shared the following description of the Hair Love sequel's plot:
"I am beyond excited to continue telling the story of Stephen, Angela and Zuri and further explore the family dynamics of a young Black millennial family we established in our short film Hair Love as an animated series. Couldn't ask for better partners in Sony Pictures Animation and HBO Max in helping us get Young Love out to the world."
Who is Making 'Young Love'?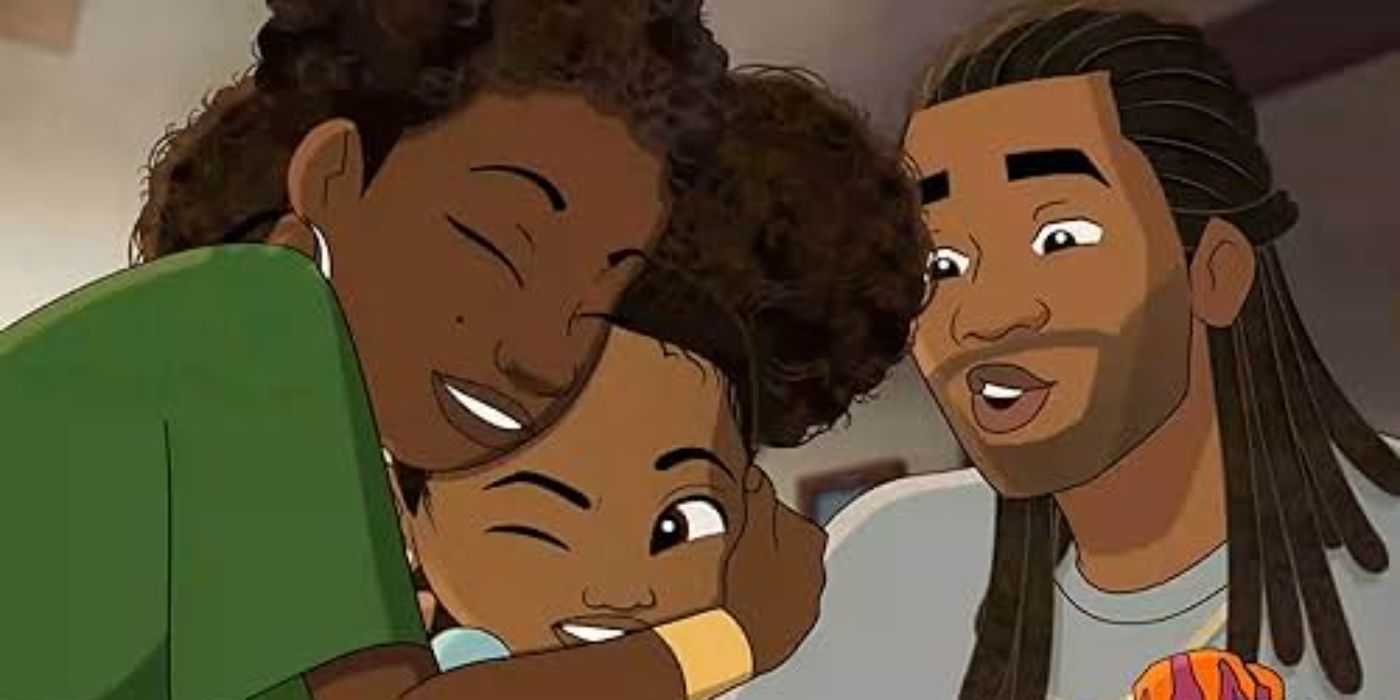 Young Love is created by Academy Award-winner Matthew A. Cherry, whose reputable work goes well beyond the Oscar-winning Hair Love. In addition to creating the short film and its sequel series, Matthew A. Cherry has executive produced the Oscar-winning BlacKkKlansman and directed several hit shows such as Abbott Elementary and Black-ish. Joining Cherry in the writer's room are Breannah Gibson (Bigger) and Willie Hunter (The Carmichael Show).
Is Hair Love Available to Watch on Streaming?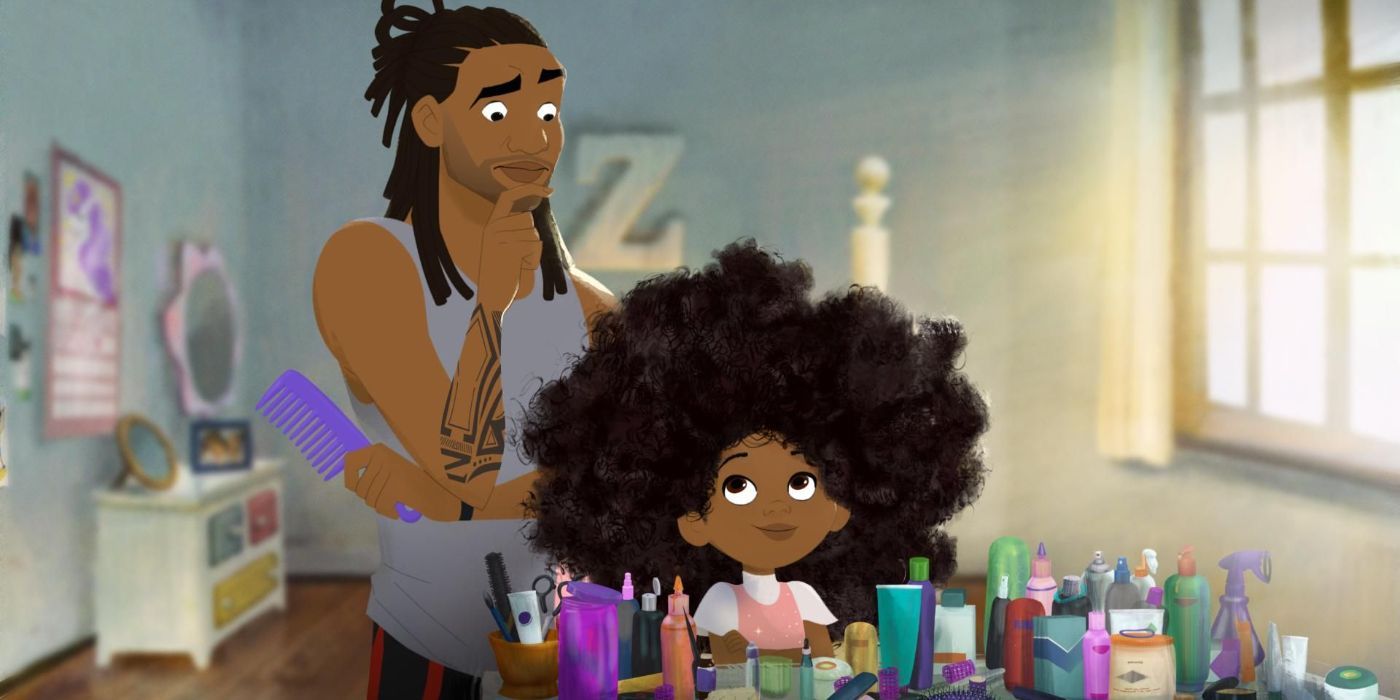 While likely not required viewing to enjoy Young Love, some may be interested in watching the Academy Award-winning short that inspired the series before it premieres. If so, then you're in luck! Not only is Hair Love available to watch in its entirety online, but it's also available to watch completely free of charge. Sony Pictures Animation posted the short film on its official YouTube channel, and if the 100+ million views on the video are any indication, it's quite a popular short. You can watch the full Hair Love short below: