Back in 2005, author Rick Riordan introduced us to a thrilling new fantasy-adventure book series inspired by Greek mythology, and it was called Percy Jackson & the Olympians. The series revolves around the titular Percy Jackson, a twelve-year-old boy who discovers that he is secretly a demigod, being the son of Poseidon, the Greek god of the sea. Quickly becoming a smash hit, Riordan followed up the incredibly popular first installment with four more, taking readers on an incredibly unpredictable journey as we saw Percy grow up and embrace his identity to help save the world. In 2010, following the conclusion of the book series, a film adaptation of the first novel, The Lightning Thief, was brought to the big screen. A sequel, Sea of Monsters, followed in 2013, however, both films garnered mixed responses from audiences and critics alike, as well as fans of the source material. Riordan didn't seem to be such a big fan of the films either, both during their production and years on from their release. Fortunately, this epic book saga is now getting a second chance to return to our screens, this time as a TV series!
In December 2019, Riordan pitched his idea for a Percy Jackson TV series to Disney, and by May 2020, it was officially announced to be in development. This news was received enthusiastically by fans of the original book series, especially with the author himself playing a much larger role in its production. The series has become a very highly anticipated project, so before it hits our screens, here's everything we know so far about Percy Jackson and the Olympians!
Editor's Note: This piece was updated on September 19, 2023.
Percy Jackson and the Olympians
Main Genre

Documentary

Genres

Documentary, Sci-Fi

Seasons

0
When and Where Is the 'Percy Jackson' Series Coming Out?
The first two episodes of Percy Jackson and the Olympians are currently scheduled to debut exclusively on Disney+ on December 20, 2023. Its first season will consist of eight episodes, likely having runtimes of 45-60 minutes each. Once it's out, you'll be able to watch Percy Jackson and the Olympians by clicking on the button below:
Related:Rick Riordan Teases What to Expect From 'Percy Jackson and the Olympians'
Is There a Trailer for 'Percy Jackson and the Olympians'?
We were treated to a surprise teaser back in September 2022 during a presentation at D23, while the first season was still in production. The teaser gives us our first looks at this new on-screen iteration of Percy Jackson, this time being portrayed by Walker Scobell. As he narrates the teaser with the opening lines of The Lightning Thief, we also get to see a small section of Camp Half-Blood and some other demigod residents in battle training.
Another teaser was released online on August 18, 2023, giving fans even more footage from the highly anticipated series as well as announcing the release date. On July 14, Disney revealed the official teaser poster for the series.
During San Diego Comic-Con 2023, Disney+ also revealed a series of character posters for the show's leading trio. In September 2023, these were followed by new images and a new poster for the show. See them below:
Who are the Creators of the 'Percy Jackson and the Olympians' Series?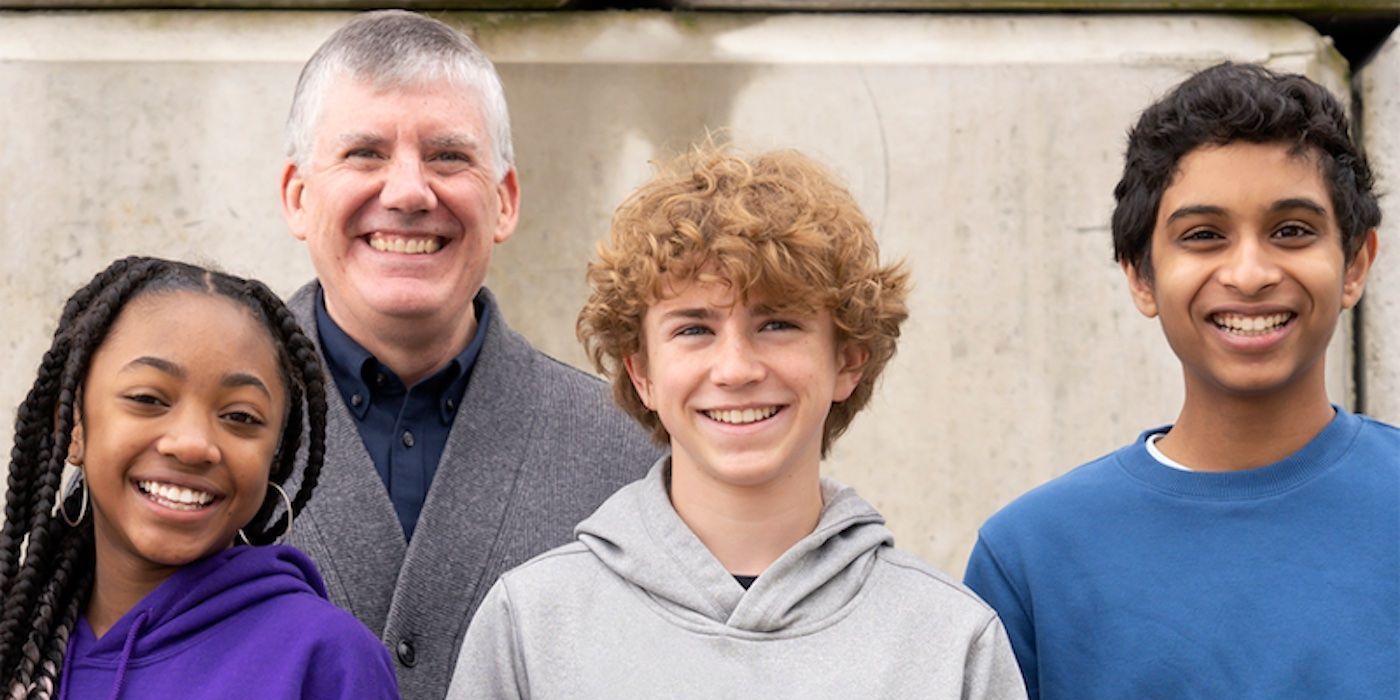 The series showrunners for Percy Jackson and the Olympians are Jonathon E. Steinberg and Dan Shotz, a duo who have worked on numerous projects together over the last two decades. Steinberg has previously co-created and written episodes on shows such as Jericho and, most famously, Black Sails, as well as being a writer on See and The Old Man. Shotz has served as an executive producer and writer on these shows as well.
Additionally, Rick Riordan, writer of the Percy Jackson book series, is also playing a significant role in the TV show's production. He and Steinberg both co-wrote the pilot episode and a series bible, a document that planned out the main storylines for the first season as well as potential ideas for future seasons to come. Only time will tell if the series will be received positively by fans and critics alike, however if given the opportunity to create future seasons, these would be based on the proceeding Percy Jackson books.
James Bobin, director of the hit live-action film Dora and the Lost City of Gold (2019), is set to direct the pilot. Additionally, Anders Engström (See) and Jet Wilkinson (The Old Man) are set to direct two episodes each as well. The show is written by Monica Owusu-Breen, Daphne Olive, Stewart Strandberg, Zoë Neary, Joe Tracz, and Xavier Stiles. The executive producers of the series include Steinberg, Shotz, Bobin, Riordan, Engström, Wilkinson, and Owusu-Breen, along with Rebecca Riordan, Bert Salke, Jim Rowe, Ellen Goldsmith-Vein, Jeremy Bell, and D.J. Goldberg.
Related:Percy, Annabeth, & Grover Are Ready for Battle in New 'Percy Jackson and the Olympians' Image
When and Where Was 'Percy Jackson and the Olympians' Filmed?
Yes, Percy Jackson and the Olympians has already completed filming and is currently in the post-production phase. Principal photography on the first season of Percy Jackson and the Olympians began on June 2, 2022, in Vancouver, British Columbia. The working title for the series while in production was Mink Golden.
With the series requiring lots of specials effects to bring some of its key settings and mythical creatures to life, the production team utilized the unique abilities of StageCraft. This is a relatively new piece of visual effects technology that allows entire sets to be built within enormous environments connected to a system of green screens. This allows for the actors and necessary visual effects to be filmed simultaneously. The technology was initially developed by the influential visual effects company Industrial Light & Magic for use on The Mandalorian. It has since been used in multiple large-scale TV and film productions such as House of the Dragon, Thor: Love and Thunder, and most recently, Ant-Man and the Wasp: Quantumania.
With all that said, let's circle back to Percy Jackson and the Olympians now! Filming for the first season was completed on February 2, 2023. As discussed before, the first season is currently scheduled to be released sometime in early 2024, and while some may think this is a lengthy delay between the end of filming and the series being released, this is not really the case. Though StageCraft is an immensely powerful tool for visual effects, they still require lots of additional polish and refining in post-production before they are completed. The visual effects team truly work their magic during this time, and we should be all the more grateful for their incredible efforts! So, between visual effects and straightforward editing, as well as any reshoots that may occur, there are a lot of factors that play a part in the timing of the show's release date.
So What Is 'Percy Jackson and the Olympians' About?
If you've read the book series or seen the two film adaptions, you'll likely know what the first season of the series will cover. The official synopsis keeps things short and sweet and reads as follows:
Demigod Percy Jackson leads a quest across America to prevent a war among the Olympian gods.
For those that aren't familiar with the source material, allow me to elaborate a little! The first season will largely be based on the first novel in the series, The Lightning Thief. In it, Percy is accused by the Greek god Zeus of stealing his thunderbolt. This ultimately begins a chaotic chain of events that could forever change both the mortal world and that of the gods, placing Percy in a race against time to locate the missing thunderbolt.
The books are action-packed, with lots of heart and humor too, as Percy learns more about this grand world of gods and monsters and makes new friends along the way. So, in other words, it sounds like the series will be a blast to watch too!
Related:Rick Riordan Is Optimistic About More 'Percy Jackson and the Olympians' Seasons
Who's In the 'Percy Jackson and the Olympians' Series Cast?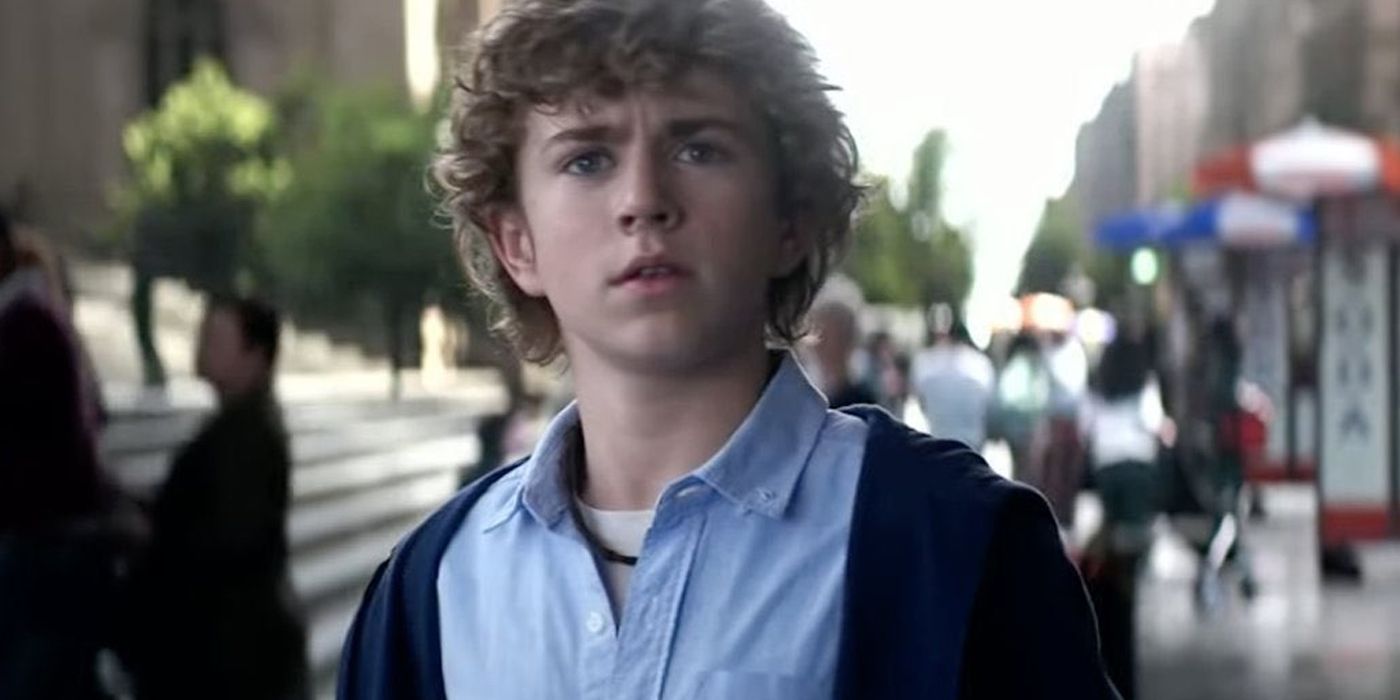 Over the course of the book series, there are many characters that are introduced throughout Percy's world-saving adventures, with some being trustful allies and others being treacherous threats. With this first season covering the first novel's story in full, it will do a lot of heavy lifting in terms of establishing many important main and secondary characters who become mainstays for the series ahead. No matter whether they're playing heroes or villains, the series has attracted an impressive cast of stars so far, led by the main trio of Walker Scobell as Percy Jackson, Leah Sava Jeffries as Daughter of Athena Annabeth Chase, and Aryan Simhadri as the satyr Grover Underwood.
Upon the announcement of her casting, Jeffries casting was met with some racist backlash, with Riordan coming quickly to her defense. Riordan doubled down on his defense in a later interview with The Hollywood Reporter saying:
"For Leah, she should not have to deal with that. She should be allowed to practice her profession and her art, and to be recognized as a talented actor who got a part because she merited getting the part, without dealing with this speculation of it was only this or it was only that — 'It was a quota, It was wokeness,' whatever, blah, blah, blah. That didn't sit well with me.

"I am first and foremost always a teacher, and that was a teachable moment. That was a moment that I needed to say, 'OK, hold on. Let's examine this, and let's examine what you're saying and why you're saying it.'
Virginia Kull appears as Percy's mother Sally Jackson with Timm Sharp as her very unpleasant husband and Percy's stepfather Gabe Ugliano. Glynn Turman plays Percy's mentor Chiron/ Mr. Brunner, with Jason Mantzoukas as the constantly annoyed god Dionysus/Mr. D, Megan Mullally as the monstrous math teacher Alecto/ Ms. Dodds, Charlie Bushnell as Luke Castellan (watch out for him), Dior Goodjohn as Clarisse La Rue (and her), and Adam Copeland as Ares (and definitely him).
Olivea Morton plays Percy's school bully Nancy Bobofit, Suzanne Cryer plays Echidna, and Jessica Parker Kennedy appears as Medusa. As for the gods themselves, Lin-Manuel Miranda plays Hermes, Jay Duplass plays Hades, Timothy Omundson appears as Hephaestus, Toby Stephens plays Poseidon, and lastly, the late Lance Riddick plays Zeus, appearing in one his final series roles. Additionally, Jason-Gray Stanford has also been cast in the series, but his role has not been confirmed yet.
Will 'Percy Jackson and the Olympians' Get a Season 2?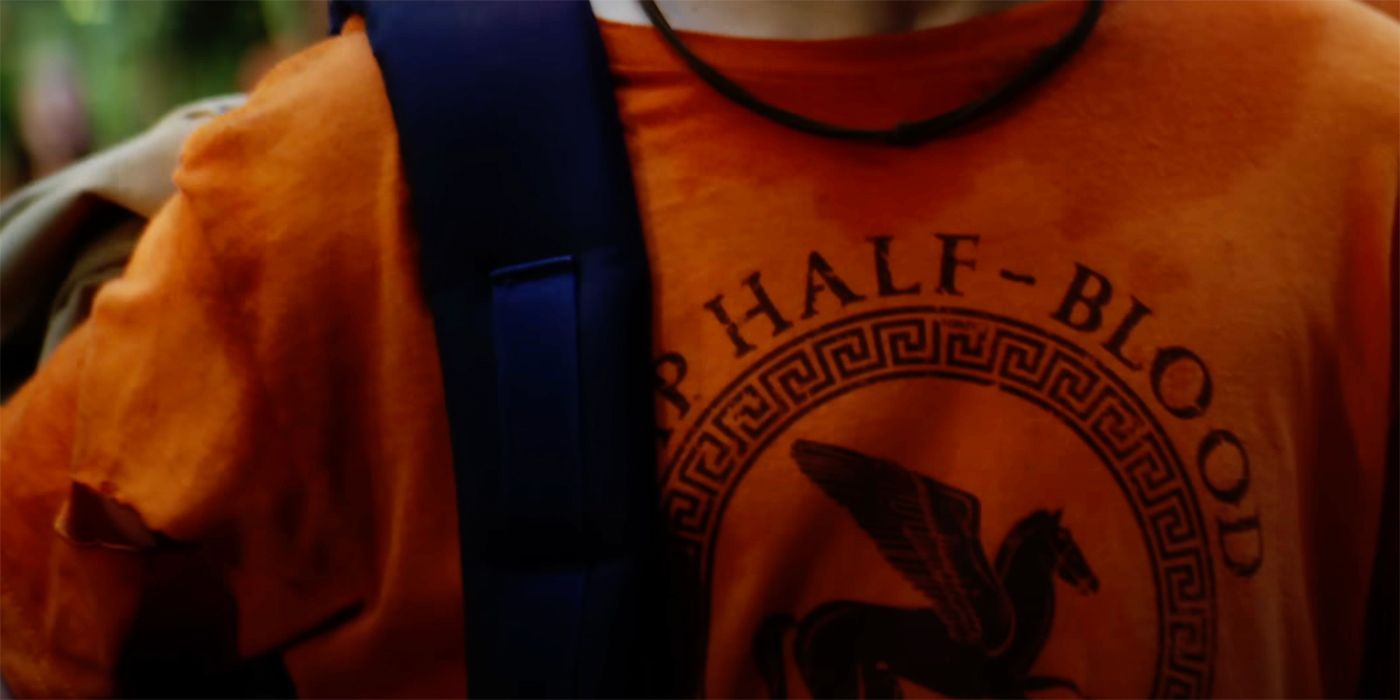 Seems quite likely! While we're yet to get an official announcement about Percy Jackson and the Olympians Season 2, Riordan has confirmed that the writers' room did work on the scripts for the next season. Again, the show hasn't been renewed yet, but it seems almost a certainty.