Crime procedurals might have been a bigger deal in the 90s and 2000s than they are today, but the genre remains a fan favorite and continues to grow. The new NBC series The Irrational cashes in on that popularity but adds a fresh flavor of looking at crimes and criminal intent through the eyes of a professor. Based on the nonfiction book Predictably Irrational: The Hidden Forces That Shape Our Decisions by Dan Ariely, the investigative thriller series is created by Arika Mittman for NBC. The plot of The Irrational follows Alec Mercer, a professor of behavioral science at the fictional Wylton University in Washington D.C. He uses his exceptional ability to read people and use his methods of understanding their behavior from deep within to solve the crimes they commit (or are accused of committing). This makes him a sought-after consultant by law enforcement agencies to help them on high-stakes cases. His unconventional but brilliant methods and insights lead him and his team through a series of complex, puzzling crimes and unexpected outcomes. But soon he meets his match and finds it challenging to predict their behavior.
Despite being a procedural, The Irrational, as we see from its promos has the potential to offer a fresh take on the intricacies of human behavior and the impact that it has on how we perceive the world. Genre veteran Jesse L. Martin of Law & Order fame headlines the project as the protagonist Alec Mercer and seems to be the perfect fit for the role. He has played the role of Detective Ed Green on the long-running Law & Order and its spin-offs Law & Order: Special Victims Unit and Law & Order: Criminal Intent. But the new series will be the first where he takes the lead. Set to air and stream this September, The Irrational could be the next hit procedural series to look forward to. While you wait for the show to arrive on NBC, read on to find out everything we know so far about The Irrational, including the plot, cast, characters, and more.
When Is 'The Irrational' Coming Out?
The Irrational is scheduled to premiere on Monday, September 25, 2023, at 10/9c PM on NBC.
Where Can You Watch 'The Irrational'?
A network original, The Irrational will air on NBC every Monday at 10 PM ET, and stream the next day, i.e., on Tuesdays on Peacock. You can subscribe to Peacock and get access to more such crime dramas and hit police procedurals like Monk, Chicago P.D., Law & Order: SVU, and many other shows.
Is There a Trailer for 'The Irrational'?
There is one official trailer and two promo videos released for the NBC original series. Across all the teasers and trailers, it's easy to see that The Irrational has a lot of promise as a brand-new, state-of-the-art crime procedural. It's stylish, slick, and very exciting, with all the right ingredients to keep genre fans hooked on the show. And having a genre veteran like Martin will only enhance the experience. Besides the official trailer, which touches upon the kind of cases we can expect to see in this show, the first look video is a combination of clips from the series with interesting bytes from the main cast, where they introduce their characters, share their take on the story, and what you can expect.
While procedural fans are most likely to compare this series to the popular and unique shows in the genre like The Mentalist or Castle, where a civilian is brought into law enforcement as a consultant to solve crimes, The Irrational promises to offer a lot more. In Martin's own words in the first look video, he describes the show as "your standard procedural with nothing standard about it", which means that while this trope might be familiar, the approach to how the crime is solved is new and innovative. From the promos, we learn that the emphasis of this show is more on the minutest behavior/s that a perpetrator displays, where Mercer digs into why they do what they do, rather than how they did it. While his methods are unconventional and unique, they seem to be quite effective and result-driven, as the trailers show.
How Many Episodes Are There in 'The Irrationa'l?
As per the latest updates, the crime thriller procedural series is slated for seven episodes of 60 minutes each, with each episode released weekly. Check out the episode schedule for The Irrational below:
Episode 1: Written by Arika Lisanne Mittman, September 25, 2023
Episode 2: Written by Arika Lisanne Mittman, October 2, 2023
Episode 3: Written by Mark Goffman
Episode 4: Written by Robert Hewitt Wolfe
Episode 5: Written by Lydia Teffera
Episode 6: Teleplay by Kirk Moore, story by Kirk Moore and Jordan Rosenberg
Episode 7: Written by Mira Z. Barnum
Going by the above schedule, we can expect the season finale to release on October 6, 2023.
RELATED:10 Best Police Procedural TV Shows, Ranked According to IMDb
Who's In the Cast of 'The Irrational'?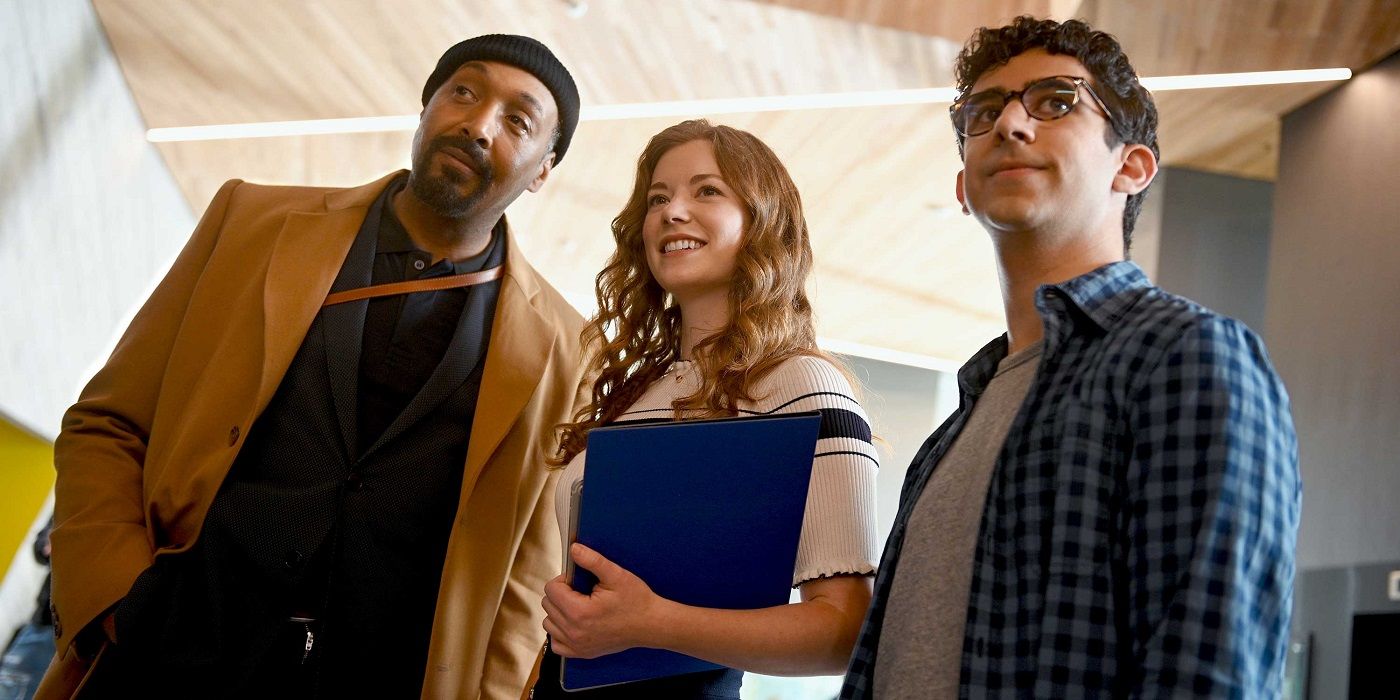 The cast of The Irrational is helmed by Jesse L. Martin, who plays the protagonist, Professor Alec Mercer, a world-renowned expert in behavioral science who is hired by law enforcement agencies to help solve complex crimes. Martin has a resume of working on several crime dramas and procedurals earlier, including Law & Order, The Flash, and The X-Files. He is next set to play Marvin Gaye in the upcoming film, Sexual Healing. Joining him in other major roles is Maahra Hill (Delilah) as Marisa, an FBI Agent and Mercer's ex-wife, who ends up working on cases with him; Arash DeMaxi (Partner Track) as Rizwan, and Molly Kunz (Chicago Fire) as Phoebe, two of Mercer's students who team up with their professor on his assignments; and Travina Springer (Ms. Marvel) as Kylie, Mercer's younger sister who doesn't always seem to agree with her brother's way of reading people's behaviors. In other supporting roles, Brian King features as Agent Jace Richards. Soma Chhaya, Ella Cannon, Vanessa Walsh, and Ash Lee also star.
Who's Making 'The Irrational'?
The Irrational is based on psychology and behavioral economics professor Dan Ariely's 2008 book, Predictably Irrational: The Hidden Forces That Shape Our Decisions. The series was created by Arika Lisanne Mittman for NBC. Mittman is a well-known television writer and producer with experience in the genre. She has been previously associated with popular crime procedurals like Showtime's Dexter and CBS's Elementary, having written and produced several episodes. She has also produced the shows Timeless, Tyrant, and the relatively recent NBC hit La Brea. Mittman also serves as an executive producer for this investigative thriller series, along with Mark Goffman (White Collar) of Mark Goffman Productions, and Samuel Baum (Lie to Me) of Samuel Baum Productions. David Frankel (The Morning Show) is set to direct select episodes and also executive produce, while Ariely serves as a consultant. The Irrational is produced by Universal Television, a division of Universal Studio Group.
Related:Jesse L. Martin Talks THE FLASH, His Excitement After Reading the First Script, How Much He Knew About the Property, the Suit, and More
What Is 'The Irrational' About?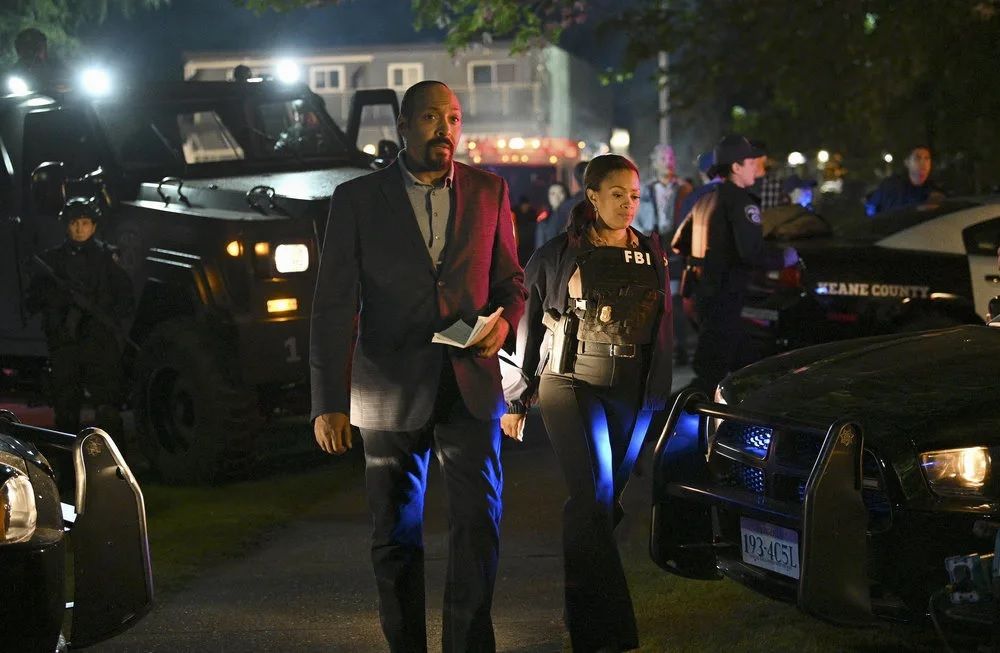 The Irrational is a procedural with a different take. Alec Mercer is a professor of behavioral science who uses his skills to help solve crimes by working in tandem with law enforcement. What sets him apart is that he uses his own method of understanding human behavior, with the theory of "predictable irrationality" where he believes that people act in predictable ways that arise out of certain thought patterns. His expertise proves invaluable and highly effective in solving complex crimes by delving into the minds of the criminals.
When and Where Was 'The Irrational' Filmed?
The filming for the pilot took place in late May 2022 and continued through June 2022 in Vancouver, Canada.