The Big Picture
Columbia Pictures, despite being considered an oddball among major American movie studios, has the most homegrown Best Picture Oscar winners in history.
The studio's success in the Best Picture category started with It Happened One Night, which gave it a major boost in reputation.
While other studios have acquired Best Picture winners through library acquisitions, Columbia Pictures stands out for its 12 homegrown wins.
It's very strange to consider that many of the biggest movie studios today have existed since almost the dawn of cinema. Universal Pictures and Paramount Pictures were both founded back in 1912 while Warner Bros. Pictures dates back to 1923. Meanwhile, the Walt Disney Studio was launched in 1923 and though it would take decades before it could start distributing its own works, its standalone distribution company has been around since 1953. These massive entities have stuck around for a wide array of reasons, including their absorption into larger corporations that ensure that even a string of costly flops won't wipe out, say, Columbia Pictures. Given the long-lasting nature of these studios, it shouldn't be a surprise that many of these outfits have had a massive presence at the first 95 editions of the Academy Awards. Their respective histories stretch back far before the days of Miramax, A24, or DreamWorks SKG. It's no surprise then that the majority of the Best Picture winners at the Oscars belong to these war horses that keep on trucking. However, the studio responsible for the highest number of Best Picture winners at the Oscars may be a bit surprising to some film geeks. That honor goes not to MGM or Warner Bros. Pictures, but rather to Columbia Pictures.
Why It's Surprising That Columbia Pictures Is an Oscar-Winning Heavyweight
Columbia Pictures occupies a strange place in the history of the most notable American movie studios. This company started in 1924, so it's got the longevity that its brethren have, and it's certainly released plenty of motion pictures that have become unquestionable classics. However, The Hollywood Story by Joel W. Finler offers plenty of insight into why Columbia Pictures has always been an oddball among the "major" American movie companies. Finler's section of this text dedicated to Columbia Pictures notes that Columbia was cash-strapped in its earliest years as a distributor. It would take until the 1940s before its biggest movies could measure up to its competition. The studio wasn't as associated with a deep bench of contracted filmmakers and actors as other companies like MGM while it also tended to avoid the biggest genres studios gravitated to in the 1930s and 1940s (namely, musicals).
Its smaller size and constantly fluctuating image initially made Columbia Pictures a bit of an oddball outlier among its contemporaries, though it certainly solidified its status as a major studio in the modern world. Part of securing that position has been through securing a staggering 12 Best Picture wins. In Finler's Hollywood Story, the author notes that the company's first Best Picture-winning movie, It Happened One Night, was a tremendous event. Here was a much smaller company swooping in and scoring the most prestigious award of the night. "It is impossible to overestimate the significance of this event for the tiny studio," Finler wrote. With that, Columbia Pictures got a reputation boost and began a hot streak of Oscar wins.
The studio would next win a Best Picture Oscar in 1938 with You Can't Take It With You, though it would be another decade before Columbia Pictures won in this terrain again. That end to their cold streak in the Best Picture category arrived in 1949 with All the King's Men, while 1953 and 1954 would see the outfit scoring back-to-back wins in this category with From Here to Eternity and On the Waterfront. In the decades to come, Columbia Pictures would score seven additional Best Picture wins for the movies The Bridge on the River Kwai, Lawrence of Arabia, A Man For All Seasons, Oliver!, Kramer vs. Kramer, Gandhi, and The Last Emperor. Impressive, these victories stretch across multiple decades and aren't just confined to a brief sliver of time in the history of film.
Instead, Columbia Pictures was churning out movies each decade that could secure a Best Picture win, with the 1950s and 1960s being an especially prosperous time for the company in this category. Columbia had three different winners in each of these two decades, comprising half of its total Best Picture winners in the process. However, it is worth noting that the 1987 film The Last Emperor is, as of this writing, the last time a Columbia Pictures movie secured a Best Picture win. Though Columbia Pictures was responsible for 1990s Best Picture nominees like Sense and Sensibility, A Few Good Men, and Jerry Maguire, it ended up being a no-show in this category for years after the 1997 TriStar Pictures release As Good As It Gets.
It would be over a decade before the 2009 film District 9 (another feature released through the studio's TriStar Pictures division) that Sony/Columbia Pictures would return to the world of Best Picture nominees. In the 2000s, Columbia Pictures got more enamored with comedies like Are We There Yet?, the various Happy Madison titles, or various mainstream-skewing movies like Vantage Point instead of the kind of titles the Oscars gravitate towards. Sony's arthouse division, Sony Pictures Classics, did score some Best Picture nominees like Capote in this period, but Columbia Pictures was a no-show. The studio has rebounded in recent years with regular Best Picture appearances and even scored multiple nominees in this category at the 92nd Academy Awards. However, another Best Picture victory has yet to appear for this oddball studio.
RELATED: The Golden Age Director Who Was Oscar-Nominated 6 Times and Never Won
Is Columbia Pictures Really King of the Best Picture Winners?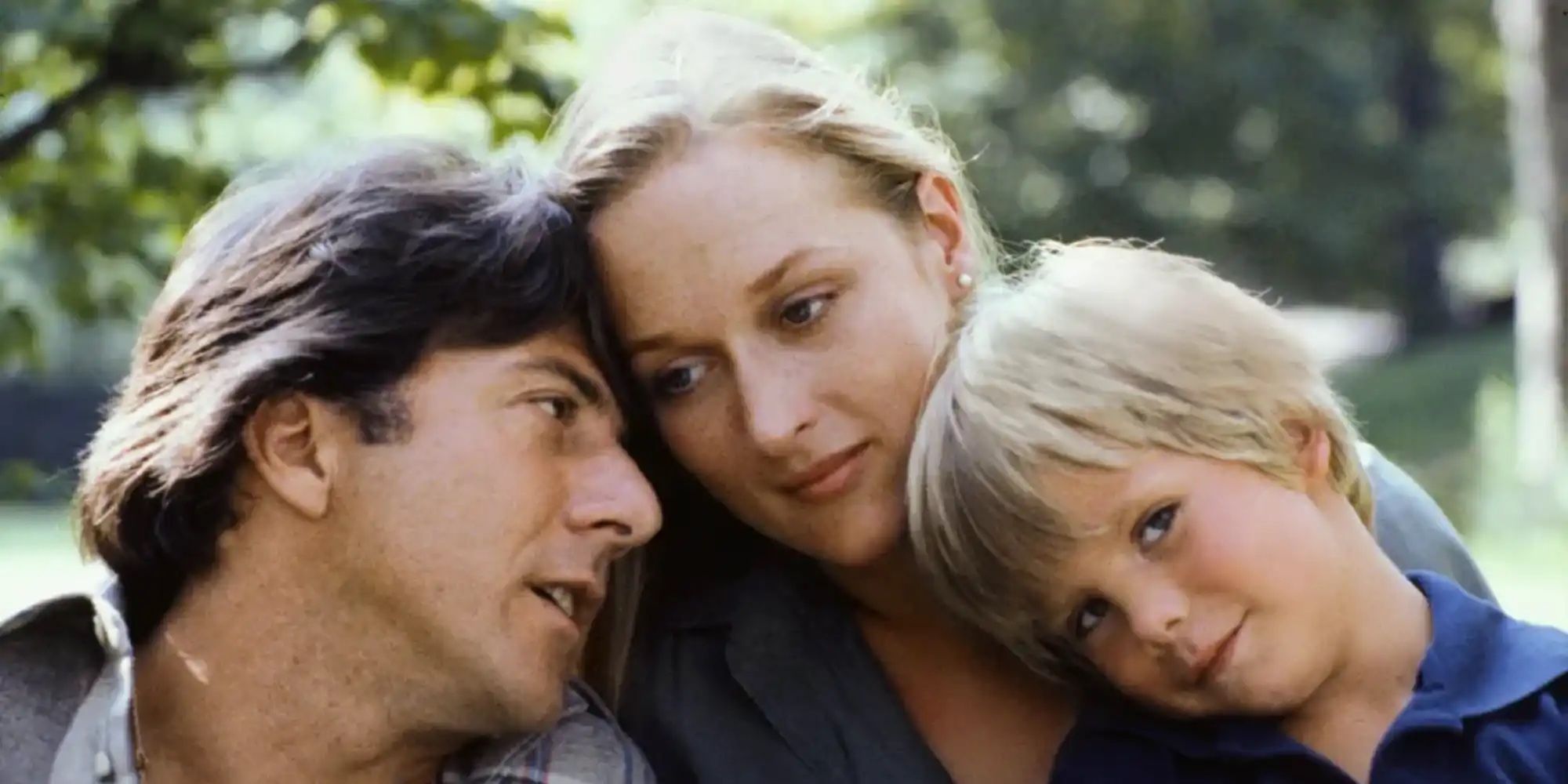 There is a bit of a caveat associated with this particular award-season record. Over the years, various big movie studios have often absorbed the library titles of other struggling studios. In the process, sometimes movie companies inherit Best Picture Oscar winners they didn't actually produce. A perfect example of this phenomenon is Warner Bros., which counts 18 Best Picture winners in its library of titles. That would be more than enough to put it above Columbia Pictures, but there's a catch here. The majority of these Best Picture winners are MGM titles that WB bought up in the late 1980s. Titles like Grand Hotel, Gone with the Wind, and the 1959 Ben-Hur aren't technically homegrown Warner Bros. movies. Technically, Warner Bros. has only eight Best Picture winners that originated from itself or sister company New Line Cinema, putting it well behind the 12 Columbia Pictures Best Picture winners.
Meanwhile, good luck trying to cut through the red tape on whether or not Miramax's four Best Picture wins in the late 1990s and 2000s belong to Disney or not. Disney owned Miramax for nearly two decades and Mouse House brass often got thanked in Oscars acceptance speeches for Miramax films. However, Miramax has since been sold off by Disney while this big movie giant has done everything it can to distance itself from its days with Miramax in the wake of the Harvey Weinstein scandal. That whole bruhaha is just another example of how the history of movie studios constantly getting sold and resold can make things so thorny. Even through all this pedantic mayhem, though, Columbia Pictures impressively stands tall as having the most homegrown Best Picture Oscar winners by a considerable margin.
That's an especially impressive feat for a studio that hasn't always garnered respect in Hollywood, especially in its earliest years of existence. The text Hollywood: The Oral History Book by Jeanine Basinger and Sam Wasson, for instance, has countless anecdotes from vintage movie stars recounting how they considered Columbia Pictures to be a dingy studio. This outfit was thought to be a massive step down from the likes of MGM and Warner Bros. in the 1930s and 1940s but look at this studio now. Columbia Pictures has more Best Picture Oscar winners than any other company in history. Perhaps someday the company will score another victory in this Academy Awards category. Surely that will come to pass whenever this company gets around to producing the much-awaited Paul Blart: Mall Cop 3. After all, you can't spell "awards" without Blart…