Family makes the world go 'round, and no one knows that better than Fast X patriarch Dominic Toretto (Vin Diesel). This May, Dom and the rest of the Fast and Furious family made their way back to the big screen with the 10th installment in the long-running franchise. After two decades of high-octane thrills, Fast X ushers in the beginning of the end, as it is the first of a three-parter meant to conclude the franchise. The movie once more sees Dom and his family confront one of their biggest threats yet, the revenge-fueled son of Brazilian drug kingpin Hernan Reyes — Dante (Jason Momoa). Unbeknownst to Dom and the others, Dante witnessed his father's death, spending the next 12 years of his life planning his payback. Because even bad guys know the importance of family, albeit through some more questionable methods. So, when Dante kicks his plan into motion, Dom and his family are separated across various parts of the globe, and they must work to protect Dom's young son and put a stop to Dante.
Fast X boasts an all-star ensemble cast that includes Diesel, Momoa, Michelle Rodriguez (Letty), Jordana Brewster (Mia), Brie Larson (Tess), John Cena (Jakob), Tyrese Gibson (Roman Pierce), Chris "Ludacris" Bridges (Tej Parker), Charlize Theron (Cipher), Nathalie Emmanuel (Ramsey), Sung Kang (Han Seoul-Oh), Scott Eastwood (Little Nobody), Alan Ritchson (Aimes), Jason Statham (Deckard Shaw), Lucas Black (Sean Boswell), Helen Mirren (Magdalene "Queenie" Shaw), Rita Moreno (Abuelita Toretto), and Anna Sawai (Elle). Additionally, Meadow Walker, the daughter of the late franchise cast member Paul Walker, makes a cameo in the movie as well. With Fast X now about to hit streaming, we've compiled everything we know about when and where you can watch the next Fast and Furious movie.
Editor's Note: This piece was updated on September 18.
Release Date

May 19, 2023

Director

Louis Leterrier

Cast

Vin Diesel, Jordana Brewster, Tyrese Gibson, Michelle Rodriguez, Sung Kang, Ludacris, Jason Momoa, John Cena

Main Genre

Action

Genres

Crime, Mystery, Thriller, Racing

Franchise

The Fast & the Furious

Prequel

F9: The Fast Saga
When Will Fast X Be on DVD and Blu-ray?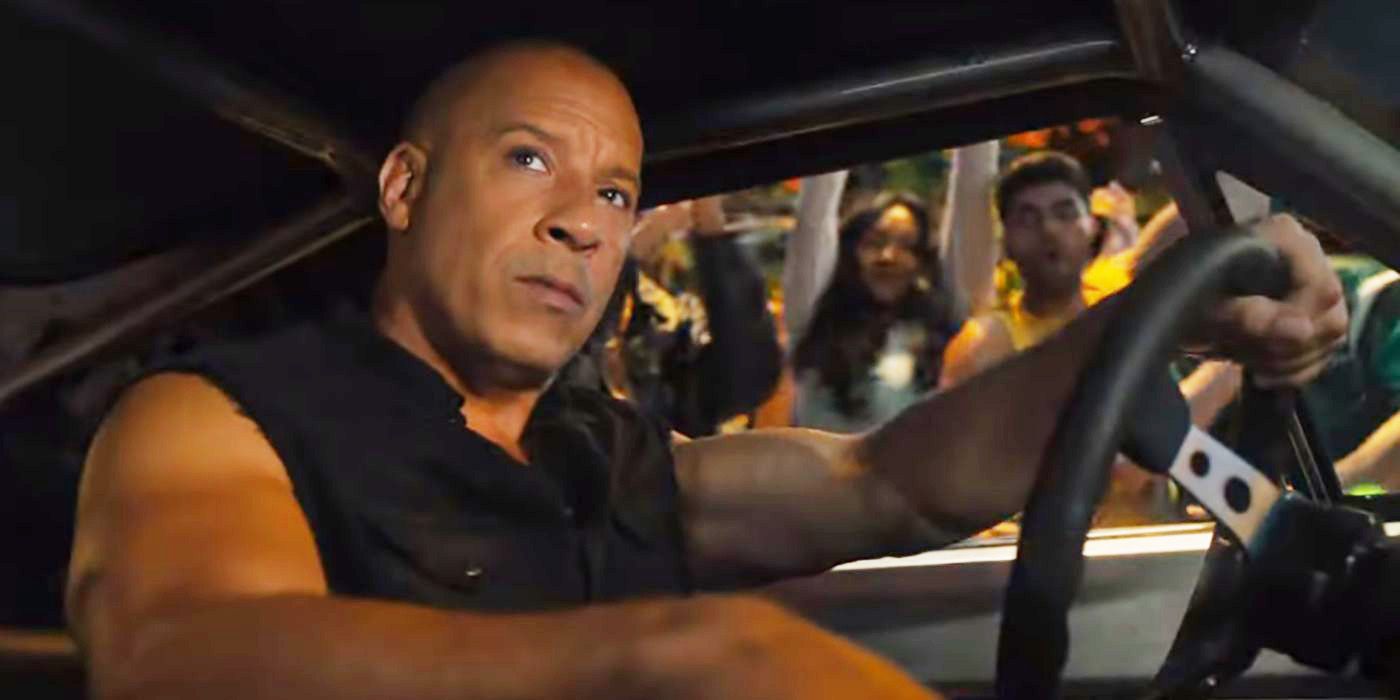 Physical format releases for Fast X have finally been released. The Blu-ray and 4K releases of Fast X hit stores on August 8, 2023. Here's the link to buy the Fast X Blu-ray on Amazon:
Is Fast X Available On-Demand?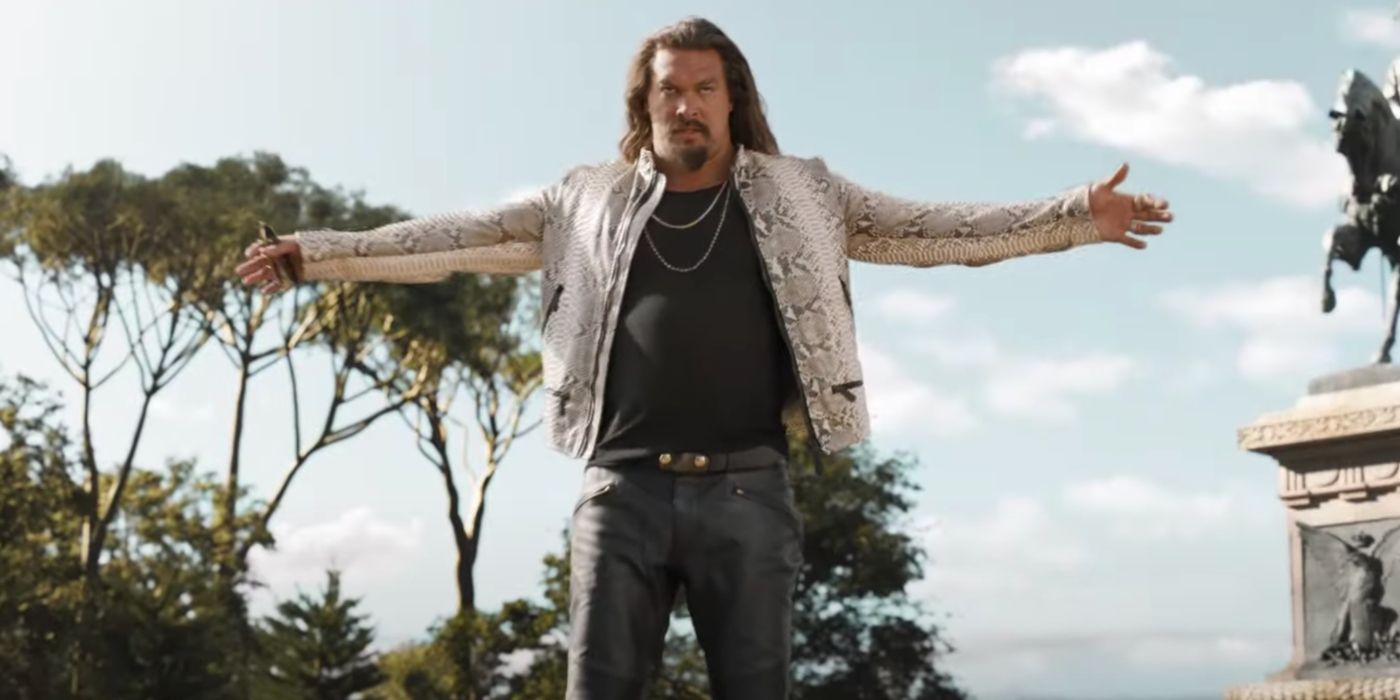 Fast X is now available to purchase and rent on-demand using the platform of your choice. While this might seem like a quick turnaround, this has become common practice in the industry now. You can use the links below to find the film on the platform of your choice.
When Will Fast X be on Peacock?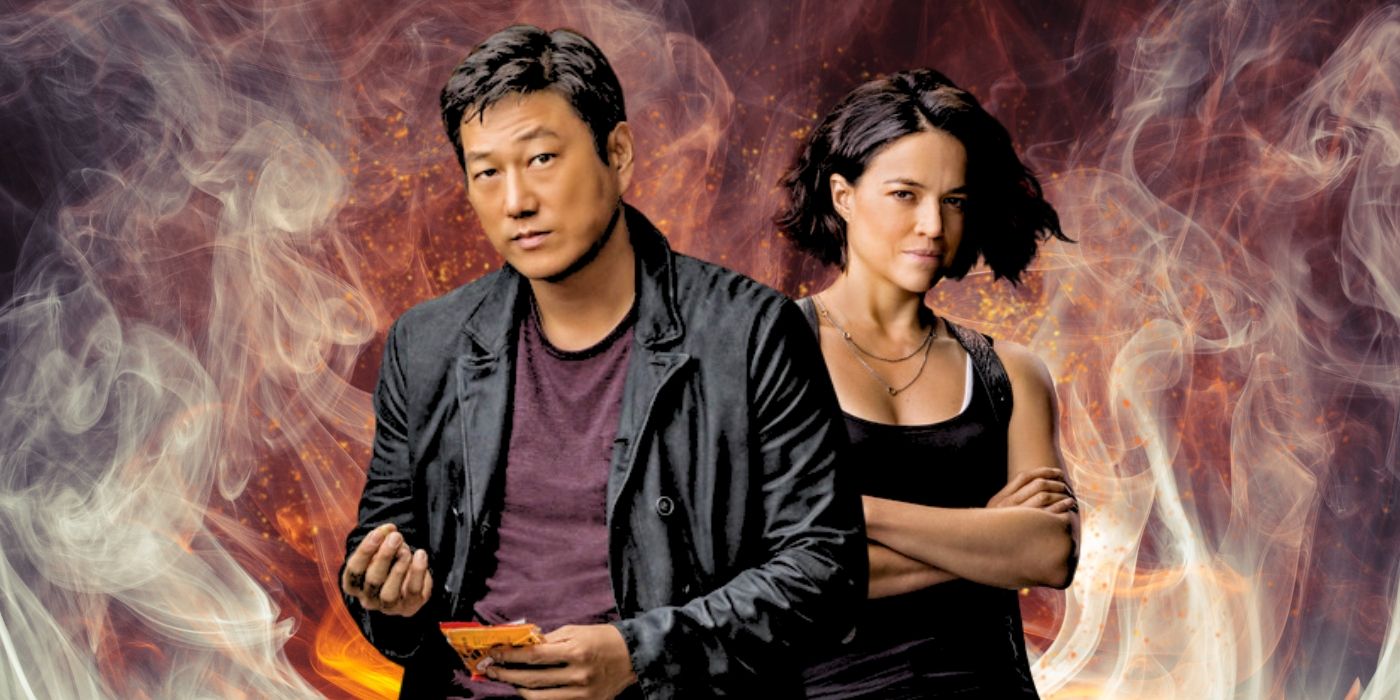 Fast X is now streaming exclusively on Peacock. The streamer comes in two tiers, Premium and Premium Plus. Premium comes with limited ad interruption and is available for a monthly price of $4.99, or you can save 17% and subscribe to the annual plan for $49.99. The Premium Plus plan comes with no ads and is available for a monthly price of $9.99 or the annual plan for $99.99.
When Did Fast X Come Out?
Fast X hit theaters on Friday, May 19. The release comes after a series of delays, which first began after the movie was slated to release over two years ago in April 2021. Its next release was scheduled for April 7 of this year. It was shifted once more to its current release, likely to capitalize on Memorial Day weekend. Fast X joined a theatrical lineup that includes Book Club: The Next Chapter, Fool's Paradise, and the live-action The Little Mermaid.
Related:Michelle Rodriguez and Charlize Theron Face Off in 'Fast X' Behind-the-Scenes Featurette [Exclusive]
Is Fast X Still in Theaters?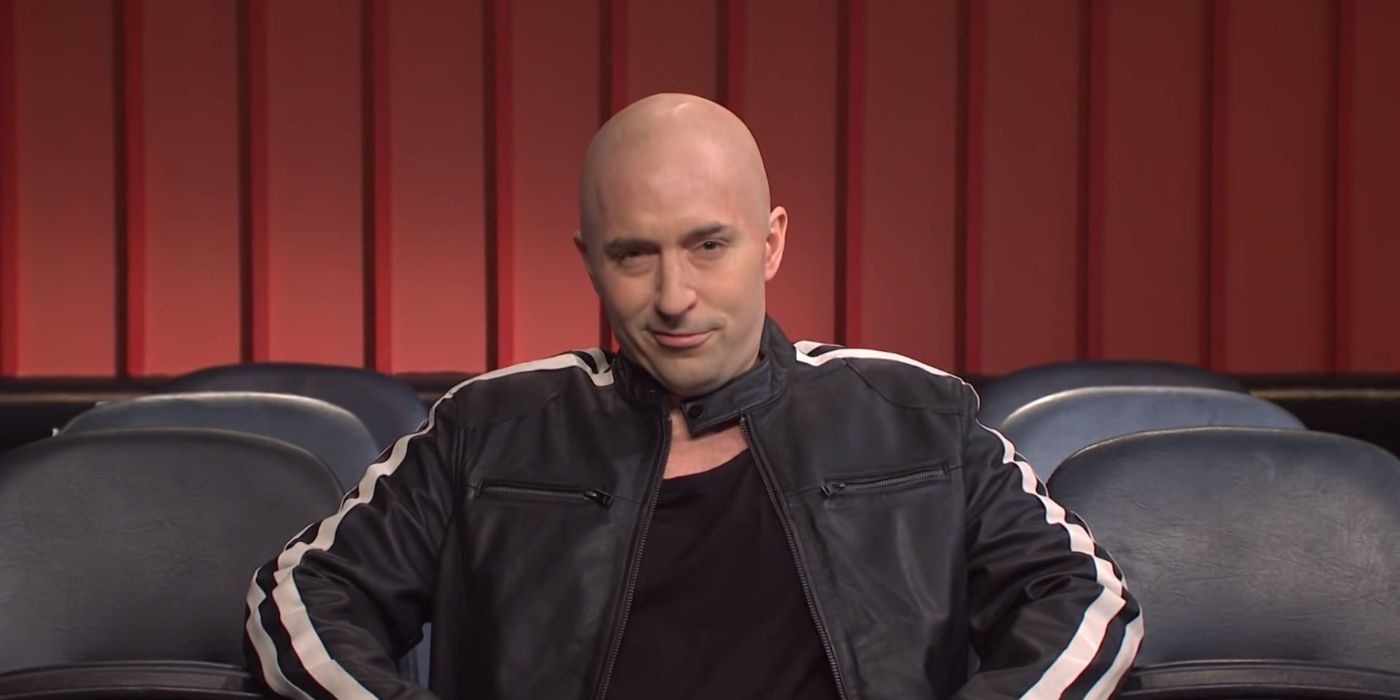 Unfortunately, no. It's been quite a while since the film's release, so it doesn't look like Fast X is still playing in theaters. But be sure to check with your local theater just in case.
Watch the Trailer for Fast X
Fast X currently has three full-length trailers, including the "Open Road" spot that was posted on the Fast & Furious YouTube channel on May 2. The two-minute preview begins with a somber Dom watching over Letty as she sleeps. A few moments later, Dom begins an introspective voiceover in which he reminisces about meeting Letty — and it feels a little ominous as he and the crew prepare to head into the next chapter of the franchise. While the trailer teases much of the intense and large-scale action audiences can expect, it — in the true style of Fast and Furious — places an especially hefty emphasis on family. Even with the endless memes that have spawned because of the franchise's central theme, it seems that Fast X is going all out this time, with character motivations that hinge almost entirely on family. Moreover, the trailer reiterates that this well and truly is the beginning of the end for the franchise. Michelle Rodriguez as Letty says, "One of us might not come back from this." She and Dom are ready to risk everything to protect — you guessed it — family.
RELATED: Forget Hobbs, This Character Actually Needs a Fast & Furious Spinoff
Other High-Speed Movies to Watch Like Fast X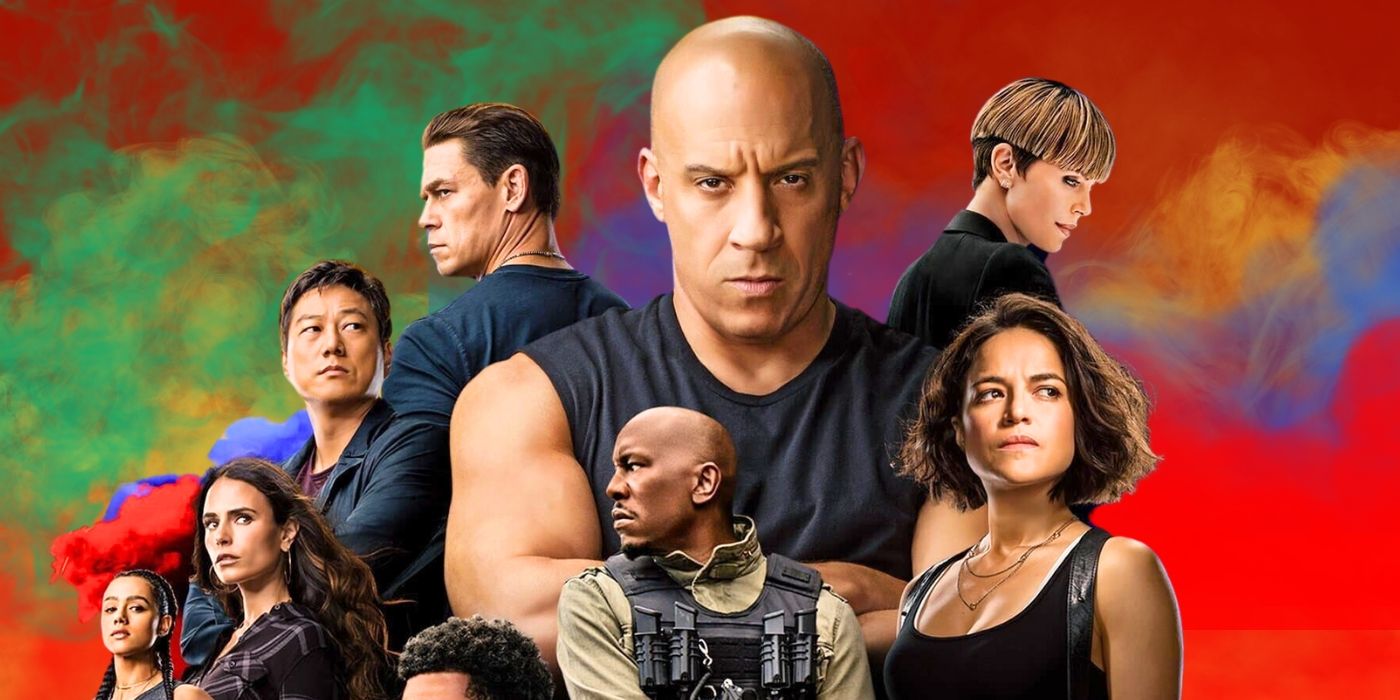 F9: The Fast Saga (2021): F9 is a natural choice to watch before heading into a screening of Fast X. In F9, Dom tries to live an off-the-grid life with Letty (Michelle Rodriguez) and their son. Of course, his peace doesn't last long when Dom, Mia (Jordana Brewster), and the rest of the crew must square up against and international terrorist. But this guy's not just any international terrorist. He's also Dom and Mia's estranged brother, Jakob (John Cena). So, to stop him, Dom and the crew traverse the globe (and even outer space), encountering a host of new and old faces along the way.
Ford v Ferrari (2019): Though cars are still a key component, Ford v Ferrari steps on the brakes a little in terms of action. Directed by James Mangold, the biopic primarily centers on Carroll Shelby (Matt Damon), an American car designer determined to build a sports car for Henry Ford (Tracy Letts) that can rival Enzo Ferrari's at the 24 Hours of Le Mans in 1966. So, Shelby enlists the help of British driver Ken Miles (Christian Bale), who helps perfect the car and drive in the race. The stakes may be less urgent than in Fast X, but Ford v Ferrari brings its own heart pounding moments, with a familial theme interwoven throughout.
Mad Max: Fury Road (2015): Mad Max: Fury Road puts the pedal to the metal in the continuation of the Mad Max franchise. Releasing over 30 years following the original, Fury Road takes audiences back to the post-apocalyptic terrain, where precious resources such as water and gas are scarce and highly coveted commodities. Unfortunately for the desert inhabitants, both are hoarded by a harsh ruler. So, it's up to protagonist Max Rockatansky (Tom Hardy) and Imperator Furiosa (Charlize Theron) to rebel against the ruler and restore some semblance of peace to their home.