Some of cinema's best duos have significant age gaps. These celebrated partnerships have interesting chemistry, whether they're separated by two decades or five. Sometimes, there's a genuine logic behind the pairing: a fledgling actor can learn a lot from a veteran co-star, while a more seasoned performer can be pushed out of their comfort zone by an energetic young upstart.
Redditors recently got together on r/movies, the largest film subreddit, to discuss the best movies with the biggest age gaps between the leading actors. They came up with a ton of intriguing picks, from rom-coms to Westerns.
10
'Creed' (2015)
Creed was all about revitalizing the Rocky franchise while paying tribute to the earlier entries, blending old and new elements. Thus, it makes sense that it would revolve around the relationship between a fading legend and a rising talent. Michael B. Jordan was 28 when the film was released, while Sylvester Stallone was 69.
RELATED: The 10 Best Low-Budget Horror Movies, According to Reddit
"There's a 41-year difference between Jordan and Stallone and […] It's an important aspect of the movie and the dialogue," said Redditor unitedfan6191. "[The] situations and film overall has a very realistic urban feel to it and the story, as well as Stallone's performance especially, hinges on his."
9
'Charade' (1963)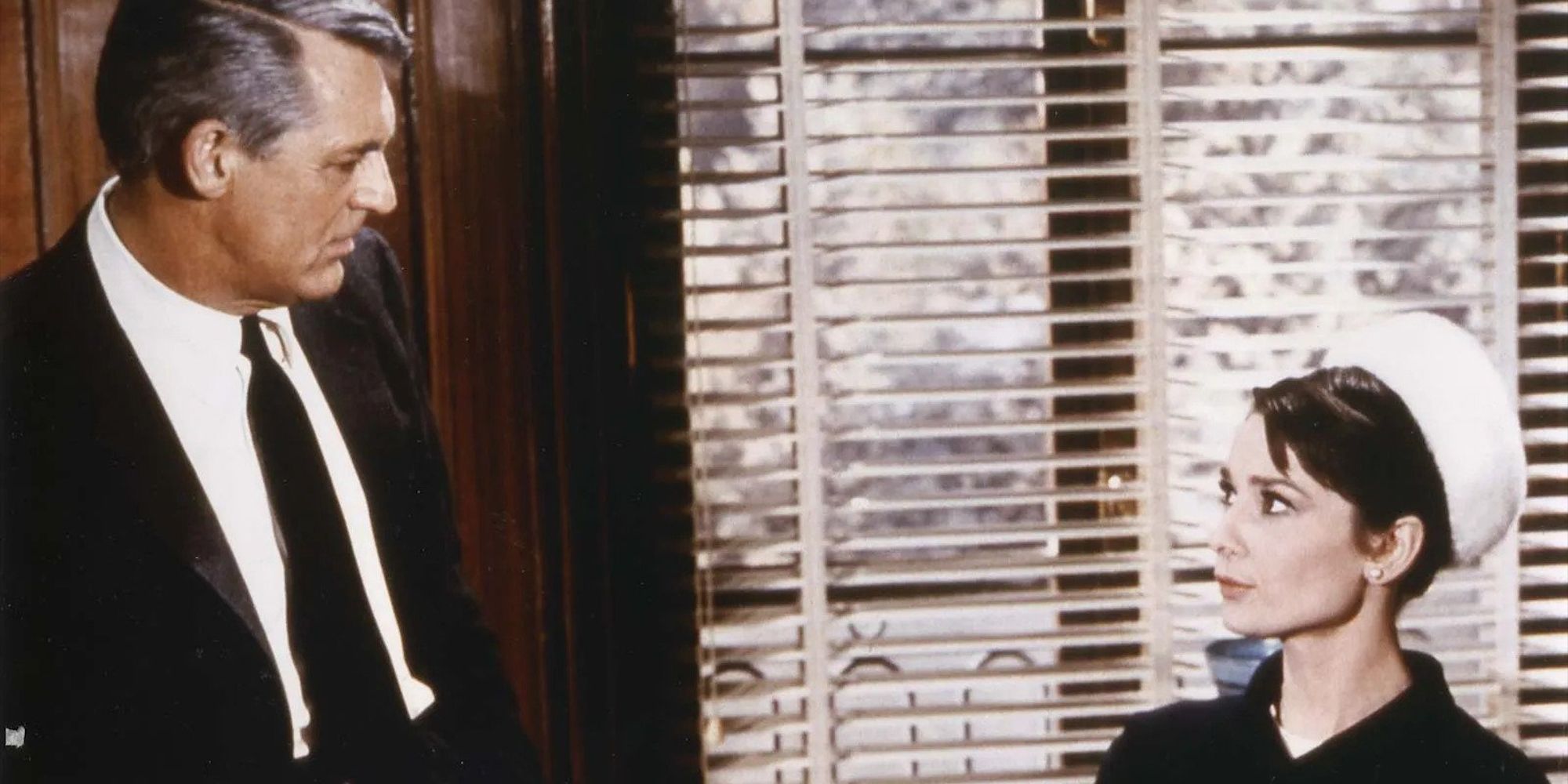 Charade is a unique blend of romantic comedy and thriller – Nora Ephron meets Alfred Hitchcock. Audrey Hepburn is Regina 'Reggie' Lampert, a woman attempting to uncover the truth about her late husband's past and the stolen fortune he may have left behind. Simultaneously, she finds herself pursued by various mysterious characters. Hepburn was then 39, while co-star Cary Grant was 64.
"Cary Grant was uncomfortable due to the age gap between himself and Hepburn, thinking he couldn't convincingly pull off the flirting aspect without coming across as predatory and taking advantage of a younger woman," said user res30stupid. "As a result, the film was rewritten so that Hepburn was the forward, flirty one of the pair while he was embarrassed about it."
8
'Lost in Translation' (2003)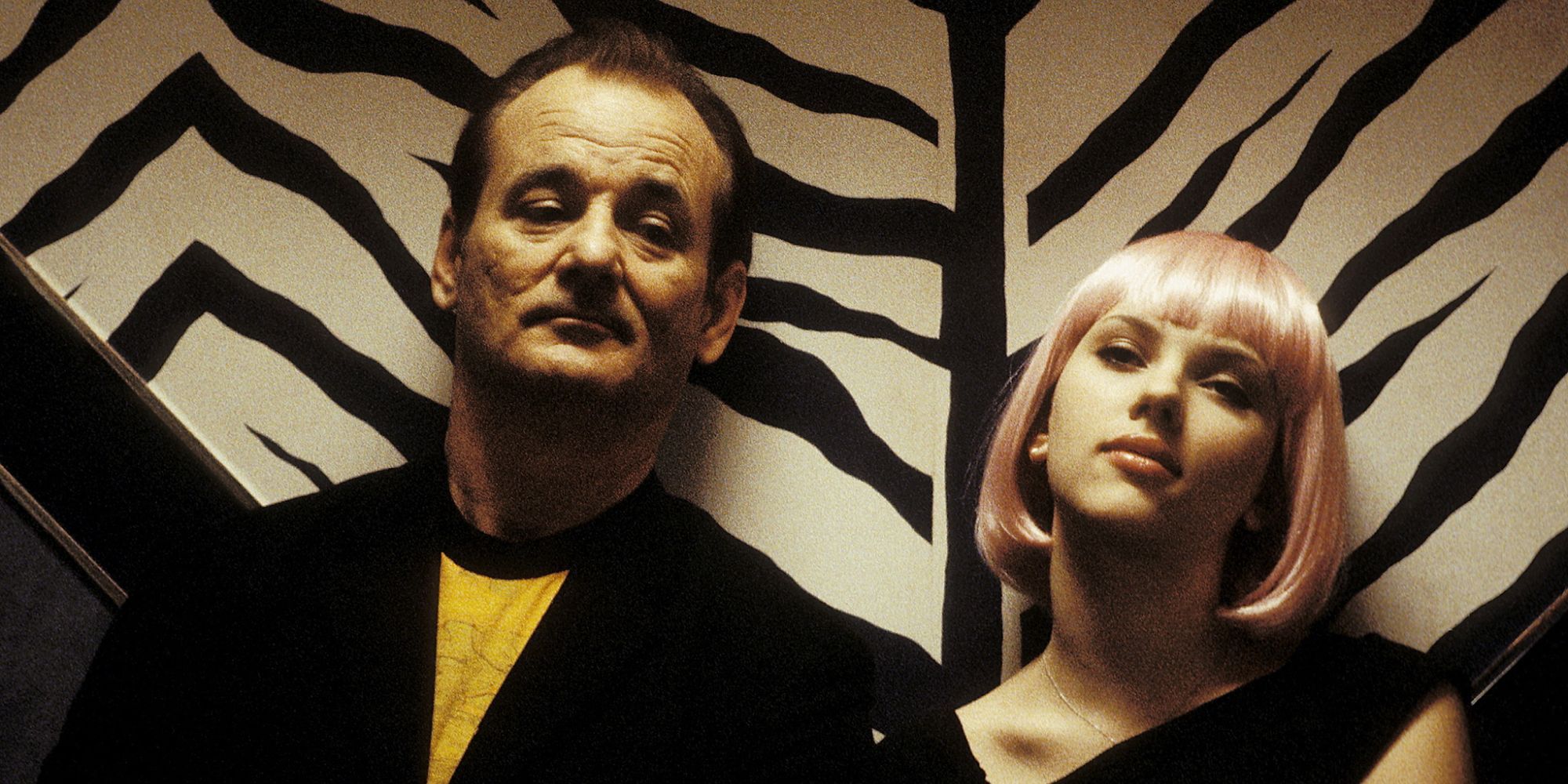 Multiple Redditors mentioned Lost in Translation as a great movie with a big age difference between the leads. It's Sofia Coppola's portrait of romantic melancholy about the chance encounter of Bob Harris ( Bill Murray) and Charlotte (Scarlett Johansson), both feeling adrift in the bustling cityscape of Tokyo.
RELATED: The 10 Best 'Stoner Noir' Movies, Ranked
On the surface, the two could not be more different: Bob is an aging actor relegated to filming whiskey commercials; Charlotte is a recent college grad accompanying her husband on a work trip. Nevertheless, their inner lives are very similar, forming an unexpected bond. Redditor the_SportsPenguin pointed out that "Bill Murray [was] 53 & Scarlett Johansson [was] 19" at the time.
7
'True Grit' (2010)
The Coen brothers directed this remake of the classic John Wayne western. True Grit centers on the determined young Mattie Ross (Hailee Steinfeld), who seeks justice for her father's murder in the rough, lawless American frontier. To achieve her goal, she enlists the help of the grizzled U.S. Marshal Rooster Cogburn (Jeff Bridges). Joined by a Texas Ranger named LaBoeuf (Matt Damon), the unlikely trio embarks on a perilous journey to track down the outlaw Tom Chaney (Josh Brolin).
"Bridges and Steinfield work so well together," said SAKingWriter. "It's incredible how Steinfeld managed to stand out as much as she did while working alongside Bridges, Damon, and Brolin," added Undecided_User_Name. Bridges was 61 at the time, while Steinfeld was 14.
6
'Logan' (2017)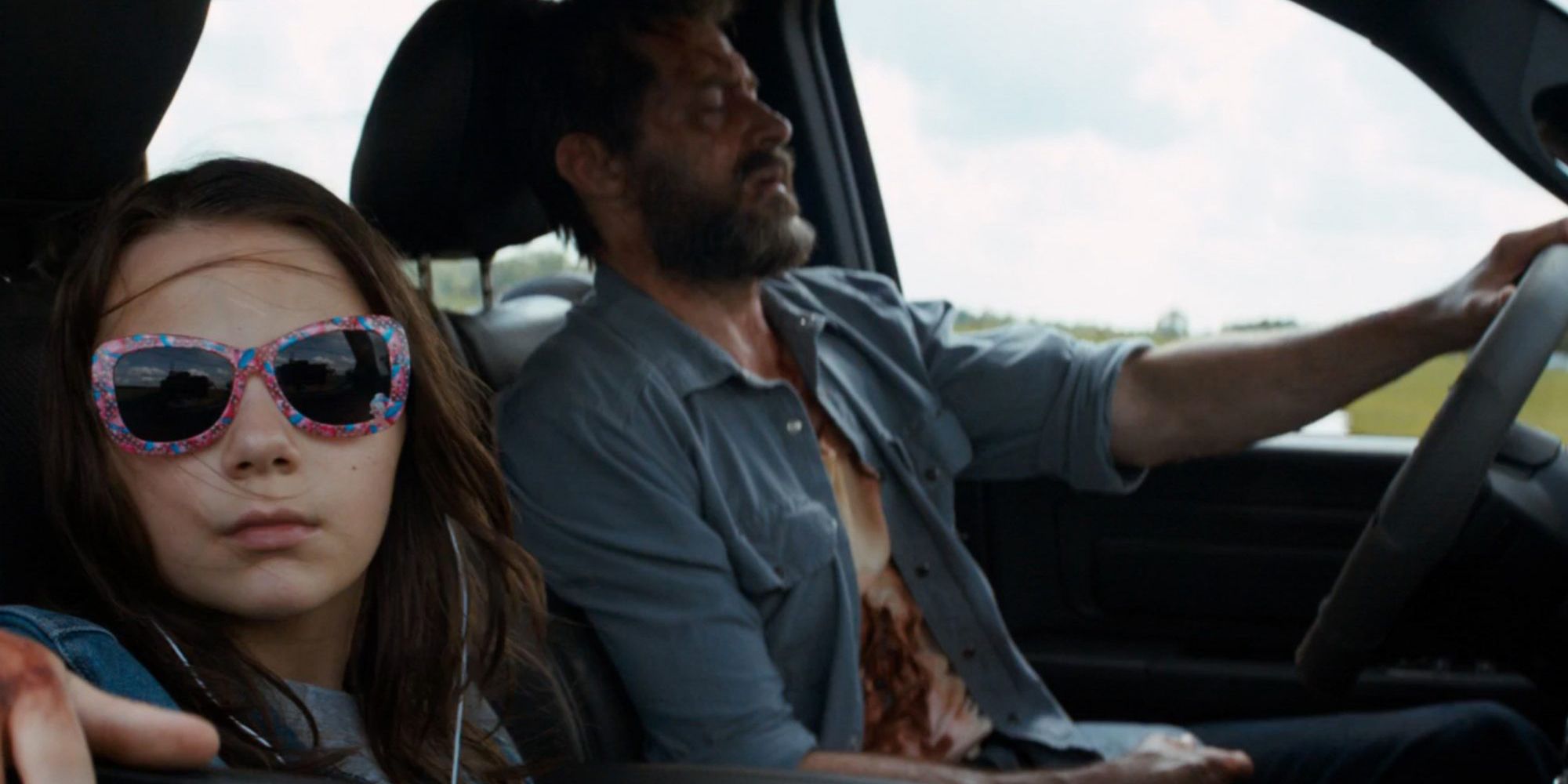 Logan is among the all-time best superhero movies. The film sees Wolverine (Hugh Jackman) and a mysterious young girl named Laura (Dafne Keen) traveling across the country, evading deadly pursuers. Jackman was then 49, while Keen was just 12.
"Hugh Jackman and Dafne Keen are amazing together and are a great dynamic," said SarcasticGamer, pointing out the age difference between Jackman and the then-77 Patrick Stewart. Keen's performance defies her years, and her age difference with Jackman plays a pivotal role in a story about a worn-out generation making way for a new one.
5
'Goodbye Again' (1961)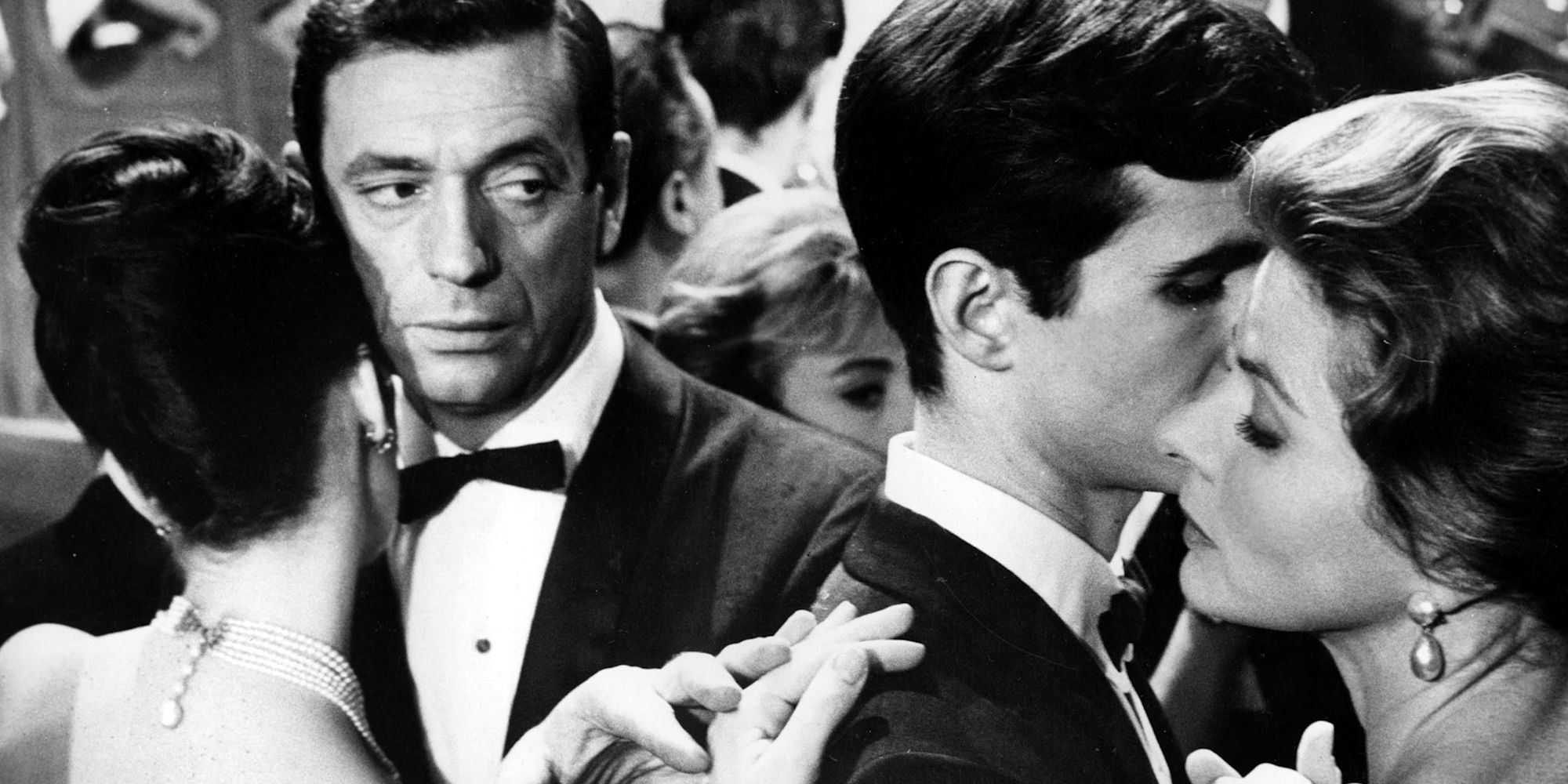 Goodbye Again is a romantic drama featuring two-time Oscar winner Ingrid Bergman. She plays Paula, a successful interior designer in Paris, torn between her devoted lover Roger (Yves Montand) and the impulsive, charming, and much younger Philip (Anthony Perkins).
"Goodbye Again has a 17-year gap between Ingrid Bergman and Anthony Perkins. Makes you infuriated there aren't more older woman/younger man movies because it works so well here," said Typical_Humanoid. Indeed, May-December romances featuring older women and younger men are few and scarce. Goodbye Again is a superior entry into the genre, making a strong case for more similar stories in mainstream cinema.
4
'The Intern' (2015)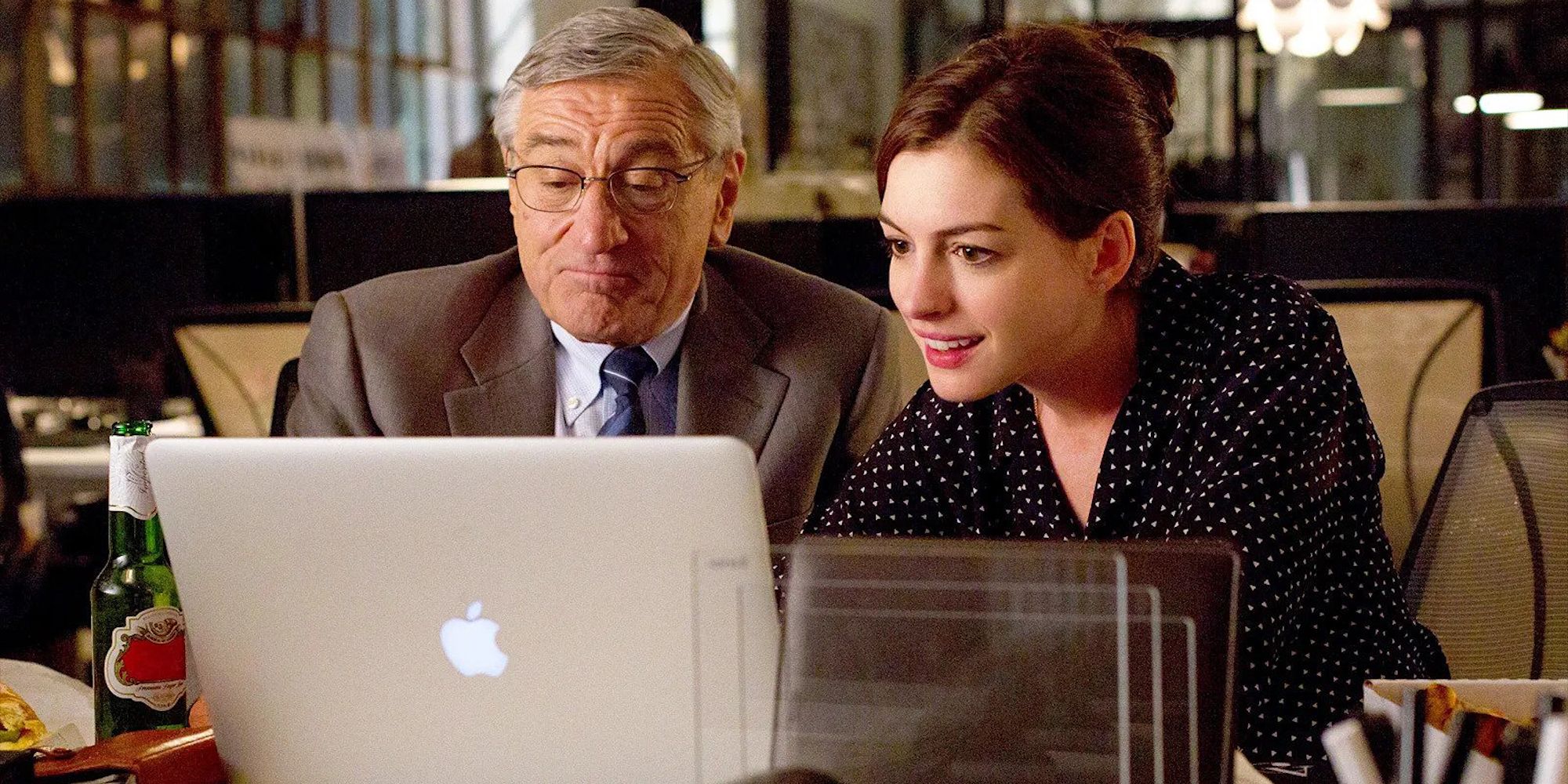 Directed by Nancy Meyers, The Intern sees Robert De Niro playing Ben Whittaker, a widowed retiree who becomes a senior intern at an online fashion retailer. Under the leadership of the young and ambitious CEO Jules Ostin (Anne Hathaway), Ben navigates the modern world of technology and work-life balance.
Hathaway and De Niro make for a charming pair, mainly thanks to the clash of perspectives between an ambitious career woman and a retired businessman. "Robert De Niro was 72 and Anne Hathaway was 33," pointed out user supremehate27. This nearly forty-year difference makes The Intern lively and surprisingly wise, thanks to its take on ageism in an industry as image-focused as fashion.
3
'Entrapment' (1999)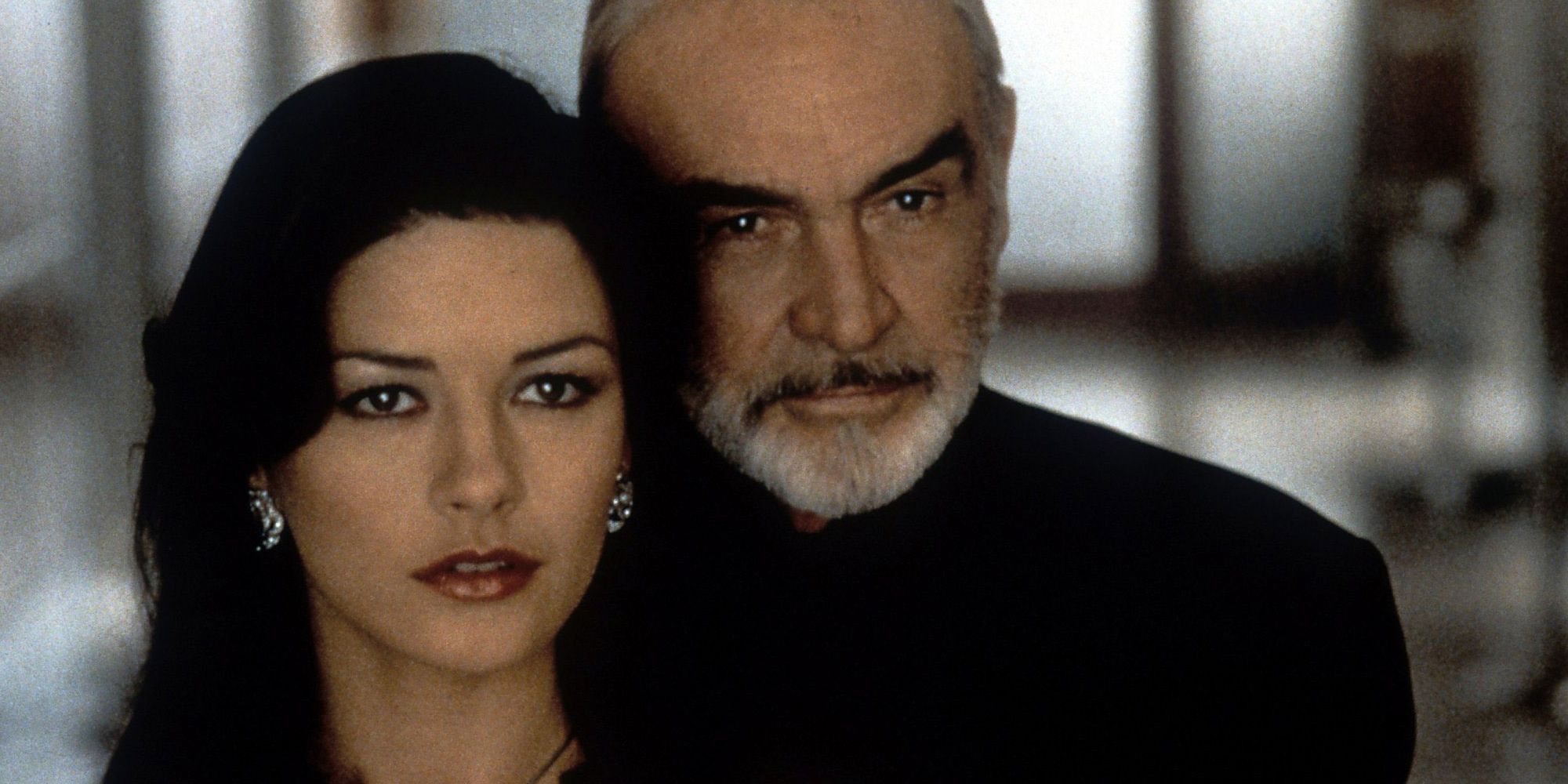 Catherine Zeta-Jones and Sean Connery star in the heist thriller Entrapment. The actors play Gin Baker, an accomplished insurance investigator, and Mac MacDougal, an elusive art thief. Realizing their potential, they team up to carry out a series of high-stakes thefts.
RELATED: The 10 Most Suspenseful Movies of All Time, According to Reddit
Fans of the film praised the intricate plot and the chemistry between the leads. "Sir Sean Connery was thirty-nine years older than Catherine Zeta-Jones when they made Entrapment," noted MovieMike007. Because the film explores the benefits of a younger-woman-older-man professional partnership, Entrapment is a great example of this potentially tricky trope.
2
'Secondhand Lions' (2003)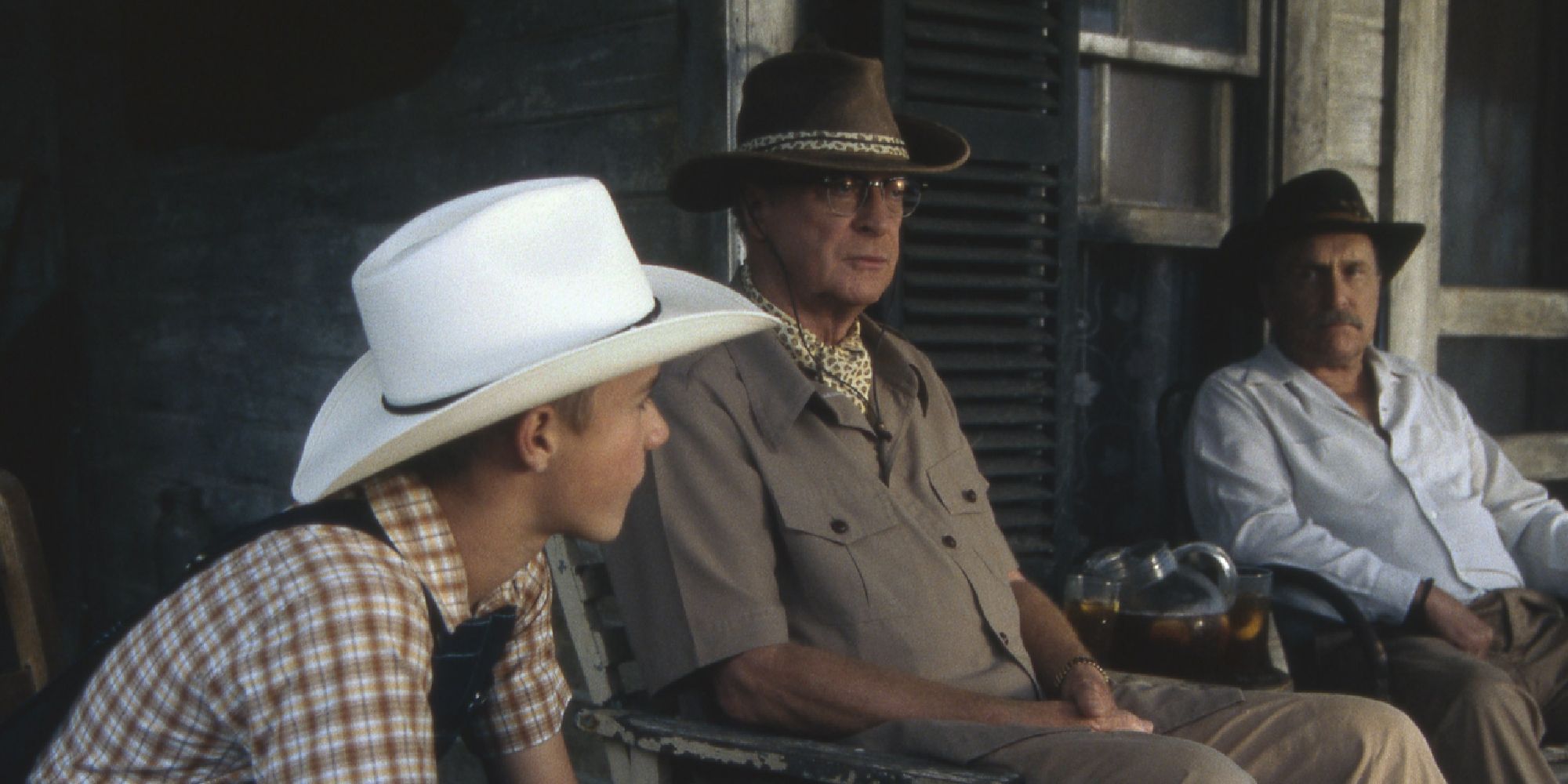 Secondhand Lions follows young Walter (Haley Joel Osment), who is sent to live with his eccentric great-uncles Hub (Robert Duvall) and Garth (Michael Caine) on their rural Texas farm. The two spend most of their time sitting on their porch and firing shotguns at traveling salesmen and are rumored to possess a secret fortune. Initially skeptical of his uncles' wild stories and enigmatic past, Walter grows closer to them the more time they spend together.
"There's over a 50-year difference between Robert Duvall and Michael Caine and Haley Joel Osment, and it's an excellent movie," said LotusCSGO, adding that "the generation difference also plays into the plot." Indeed, Secondhand Lions is a great example of the actors' age difference playing a key role in the story, and the generational divide narrows through shared experiences and common ground.
1
'Harold and Maude' (1971)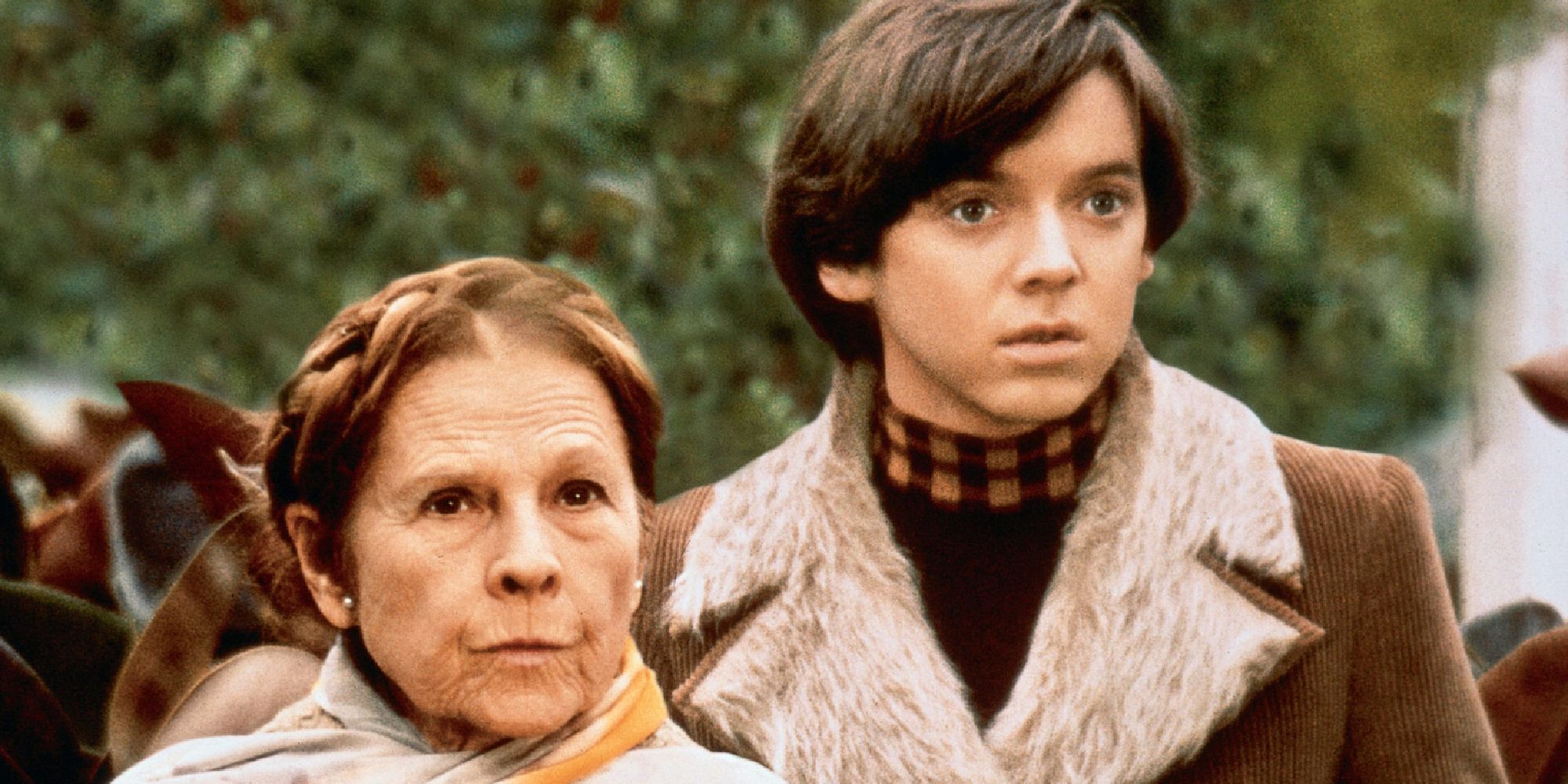 Harold and Maude is a dark comedy directed by the great Hal Ashby. Harold Chasen (Bud Cort), an introverted young man obsessed with death, forms a singular connection with the elderly Maude (Ruth Gordon), an irreverent and free-spirited woman who embraces life to the fullest.
Redditor cncaudata declares, "Harold and Maude is one of (their) favorites ever, and features a 20-year-old and an 80-year-old." Meanwhile, wyrmfood anoints it as "an absolute classic. Always felt that Ruth Gordon would be the kind of grandma that, instead of a dish of hard candies, they'd be edibles." Harold and Maude's plot might ruffle some feathers today, but its insightful and morbidly beautiful take on life relies entirely on the characters' age gap.
NEXT: 10 Actors Whose Final Film Was a Fitting End to Their Career, According to Reddit