A romantic film is one that tugs at viewers' heartstrings and makes them feel and experience the things that they wish were in their own lives. Sometimes they remind audiences of the amazing relationships they have had and help us to hold a little tighter to the ones that fans still have in their lives right now.
Thanks to users on IMDb, it's easy to determine the films that top the list of the all-time, most romantic movies to have ever been made. These top 10 romantic movies each have an amazing story to tell and do so with masterful grace that shows how truly wonderful love can be. They remind viewers of the importance of cherishing the ones they love, no matter who or what they may be.
Updated on September 6, 2023, by Hannah Saab:
Some of the best films this year are romance movies, with Past Lives being especially highly regarded among fans of the genre. Only time will tell how it will place among the greatest films of the genre represented as the top 10 romance movies on IMDb.
20
'Beauty and the Beast' (1991)
IMDb Rating: 8.0/10
A beloved Disney animated masterpiece, 1991's Beauty and the Beast tells the story of Belle (voiced by Paige O'Hara), an intelligent and spirited young woman who finds herself in an enchanted castle as a prisoner in exchange for her father's freedom. Her captor is the Beast (Robby Benson), a prince cursed to remain in his monstrous form until he learns to love and be loved in return.
RELATED: The Most Rewatchable Disney Animated Classics, Ranked
This classic tale with its captivating love story is a visual and auditory delight. Its stunning animation, coupled with Alan Menken's timeless musical score and iconic characters like the lovable Lumière (Jerry Orbach) and the stern but caring Cogsworth (David Ogden Stiers) all create a gorgeous and endlessly rewatchable Disney classic that's still adored by fans today.
19
'Her' (2013)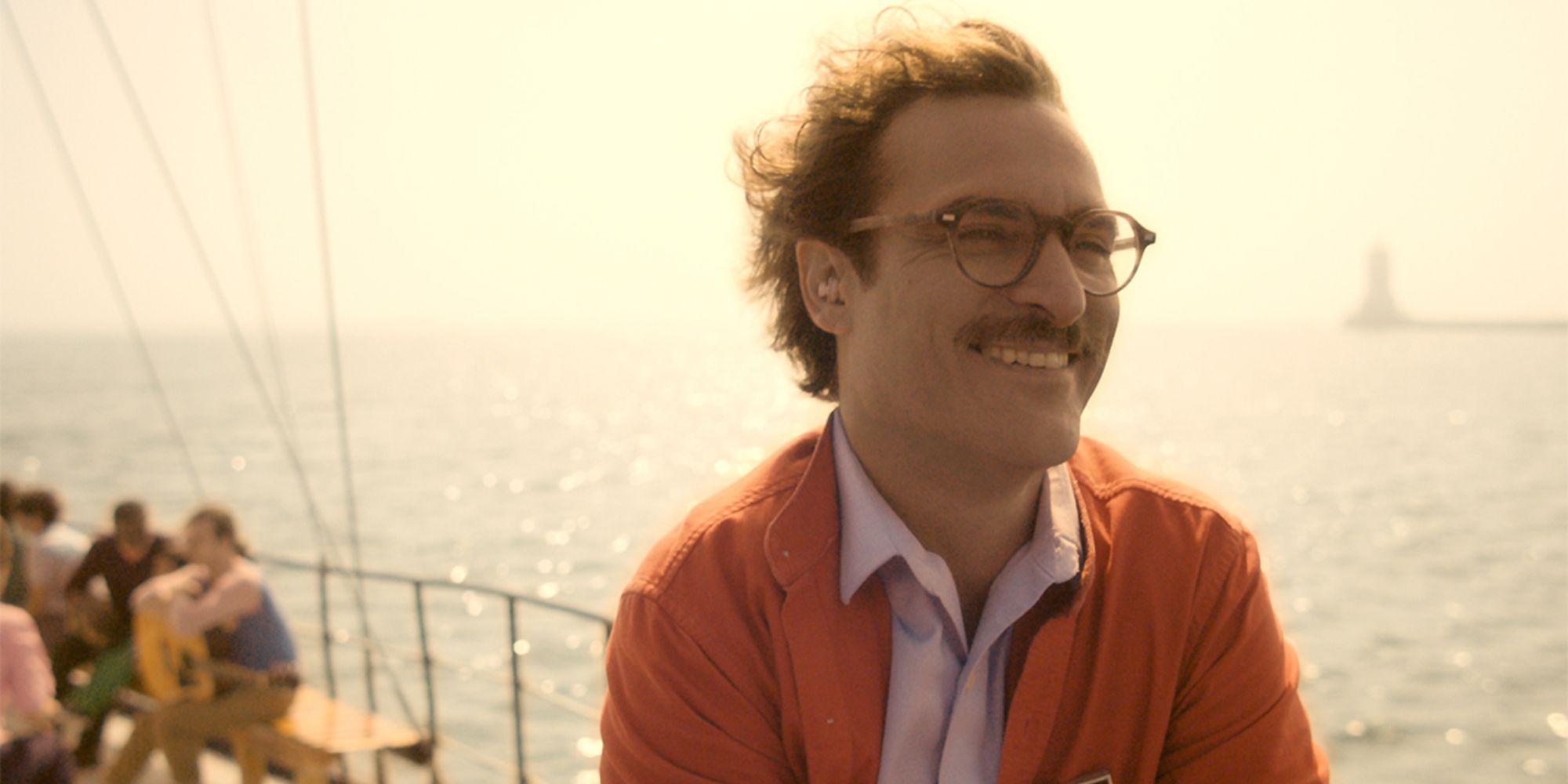 IMDb Rating: 8.0/10
Director Spike Jonze's Her is an award-winning film that takes place in a not-so-distant future where technology has progressed far enough that artificial intelligence sounds human-like – sound familiar? In that future, Theodore Twombly (Joaquin Phoenix), a lonely and introverted writer, finds solace and love in an unlikely place: an operating system named Samantha (voiced by Scarlett Johansson).
The unconventional romance that unfolds between the two protagonists is surprisingly a poignant depiction of love in the modern age, or rather the desperation for connection individuals feel in a world dominated by isolation. Phoenix delivers a mesmerizing performance as the vulnerable Theodore, which is perfectly complemented by Johansson's voice acting, which imbues Samantha with a warmth and charm that make it easy to see why someone could fall for AI.
18
'The Princess Bride' (1987)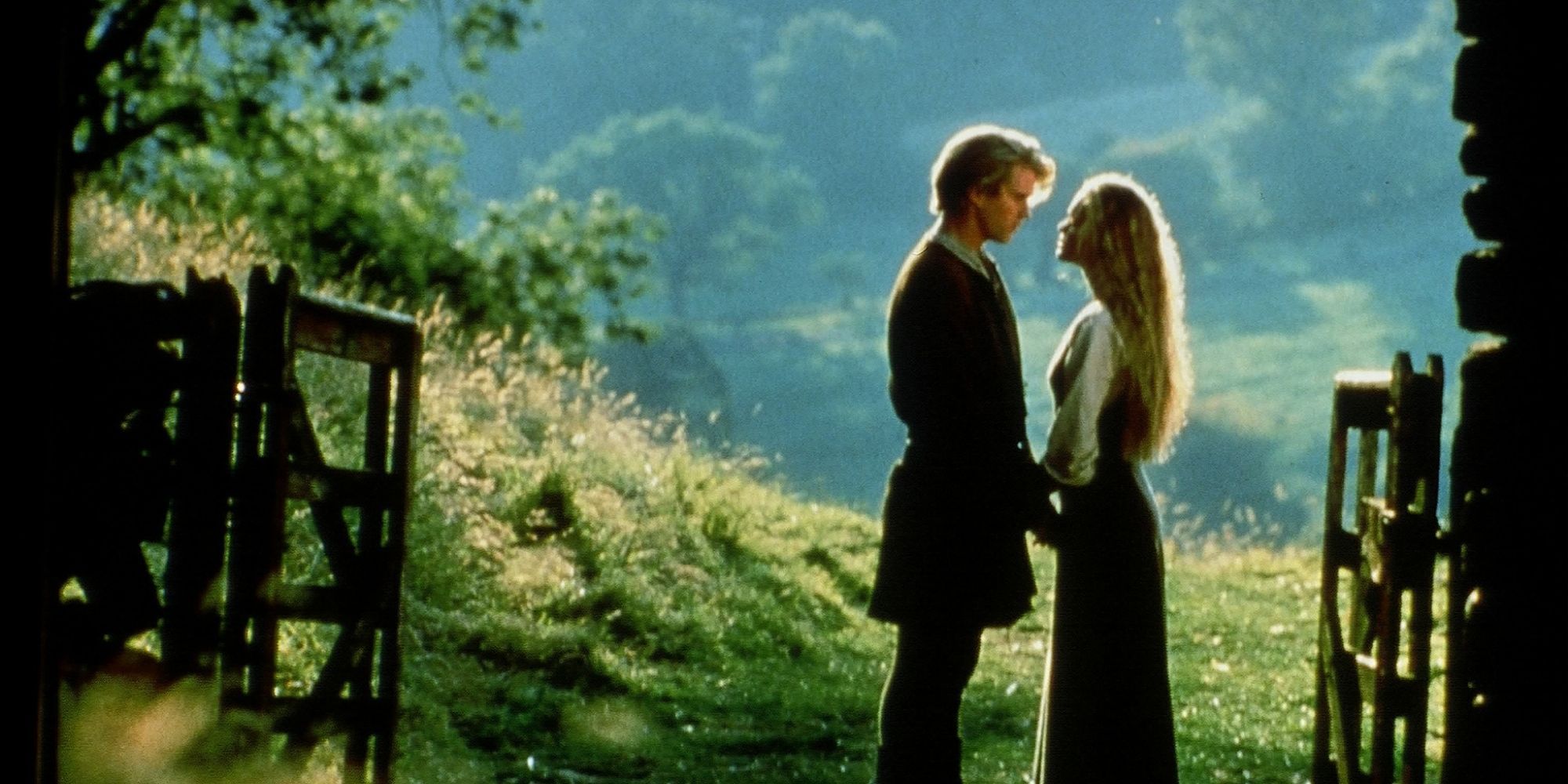 IMDb Rating: 8.0/10
A timeless classic set in a whimsical fairytale world, Rob Reiner's The Princess Bride takes viewers on a humorous adventure alongside the heroic Westley (Cary Elwes), who is on a quest to rescue his true love, Princess Buttercup (Robin Wright), from an arranged marriage to the nefarious Prince Humperdinck (Chris Sarandon).
The quotable film cleverly subverts traditional fairytale tropes through Westley's hilarious journey, where he also meets comical yet unforgettable characters like Inigo Montoya (Mandy Patinkin) and Vizzini (Wallace Shawn). Of course, the chemistry between Elwes and Wright lends a genuine and enduring charm to their characters' love story, which has stood the test of time.
17
'La La Land' (2016)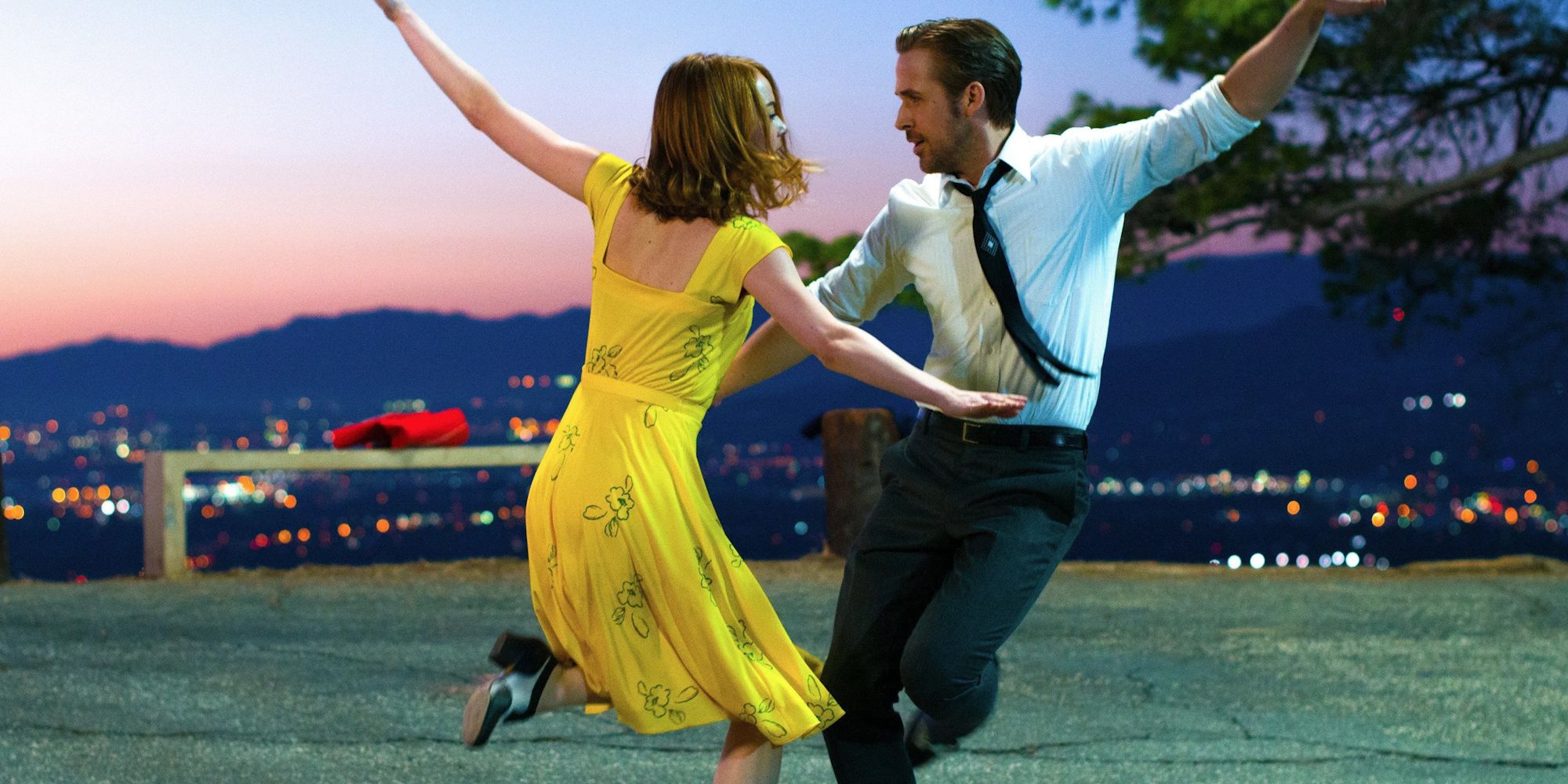 IMDb Rating: 8.0/10
La La Land is a musical masterpiece that pays homage to Hollywood's golden age but adds a modern twist. It's centered on the different stages of the romance between aspiring actress Mia (Emma Stone) and jazz musician Sebastian (Ryan Gosling), who navigate the highs and lows of pursuing their dreams in Los Angeles as best they can.
With elaborate set pieces and a vibrant color palette, director Damien Chazelle's La La Land tells its heartbreaking love story against a gorgeous backdrop. Not to mention, the film's songs like "City of Stars" likely have a permanent place in fans' playlists, reminding them of the breakup film's emotional message about what people would do for love (and what they wouldn't).
16
'Three Colors: Red' (1994)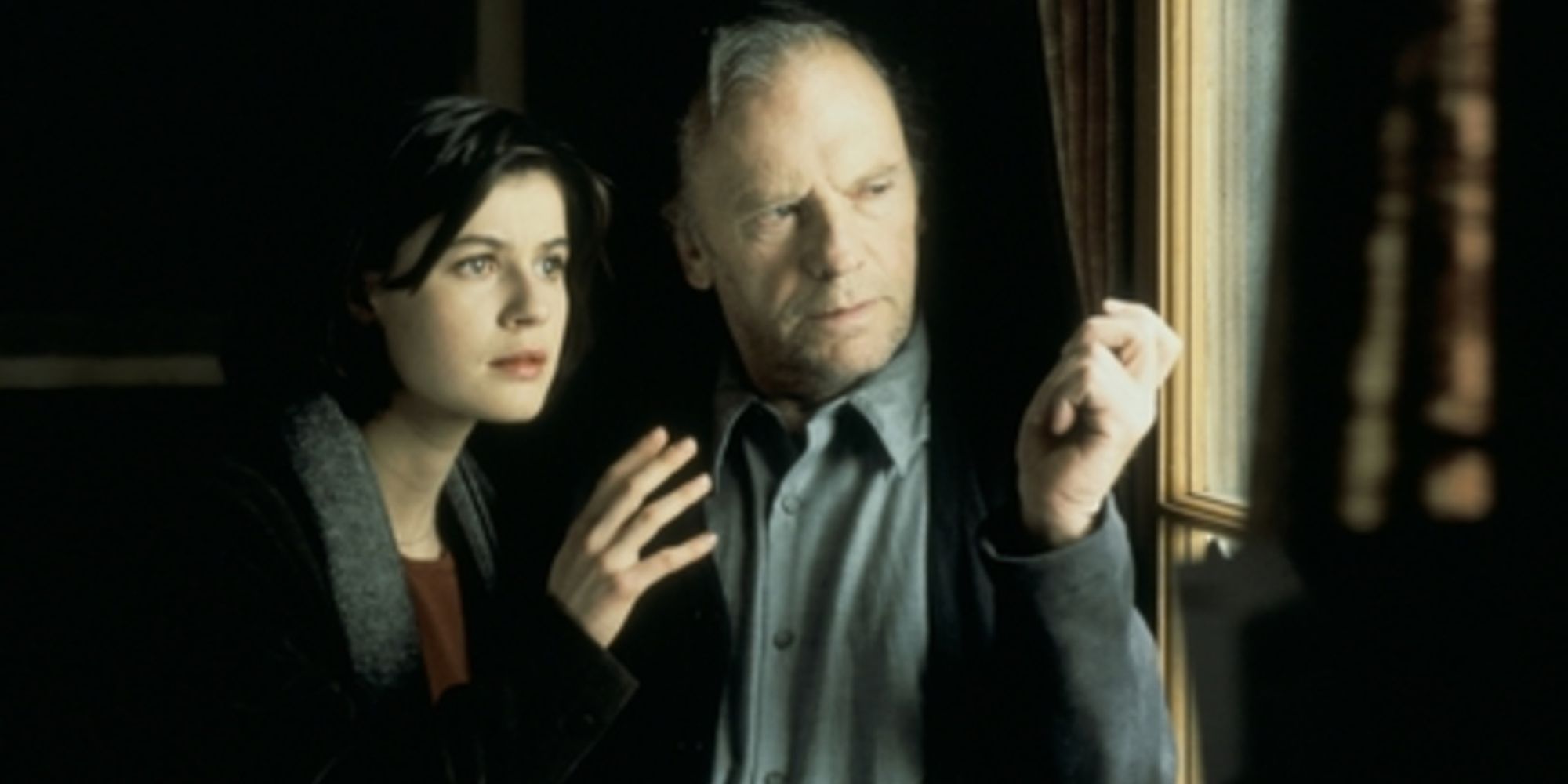 IMDb Rating: 8.1/10
Directed by Polish filmmaker Krzysztof Kieślowski as the final installment of the groundbreaking Three Colours trilogy, Three Colors: Red is a mesmerizing finale centered on fraternity. It follows the story of Valentine (Irène Jacob), a young model who collides with a dog while driving, an incident that leads to an unexpected friendship with the dog's owner and retired judge, Joseph Kern (Jean-Louis Trintignant).
RELATED: The Best Movie Trilogies of All Time, According to Reddit
The profound film depicts their heartfelt conversations and the unconventional bond they begin to form despite not having much in common. An exploration of the human experience, Red is the perfect capstone to the trilogy that reflects French Revolutionary ideals.
15
'It Happened One Night' (1934)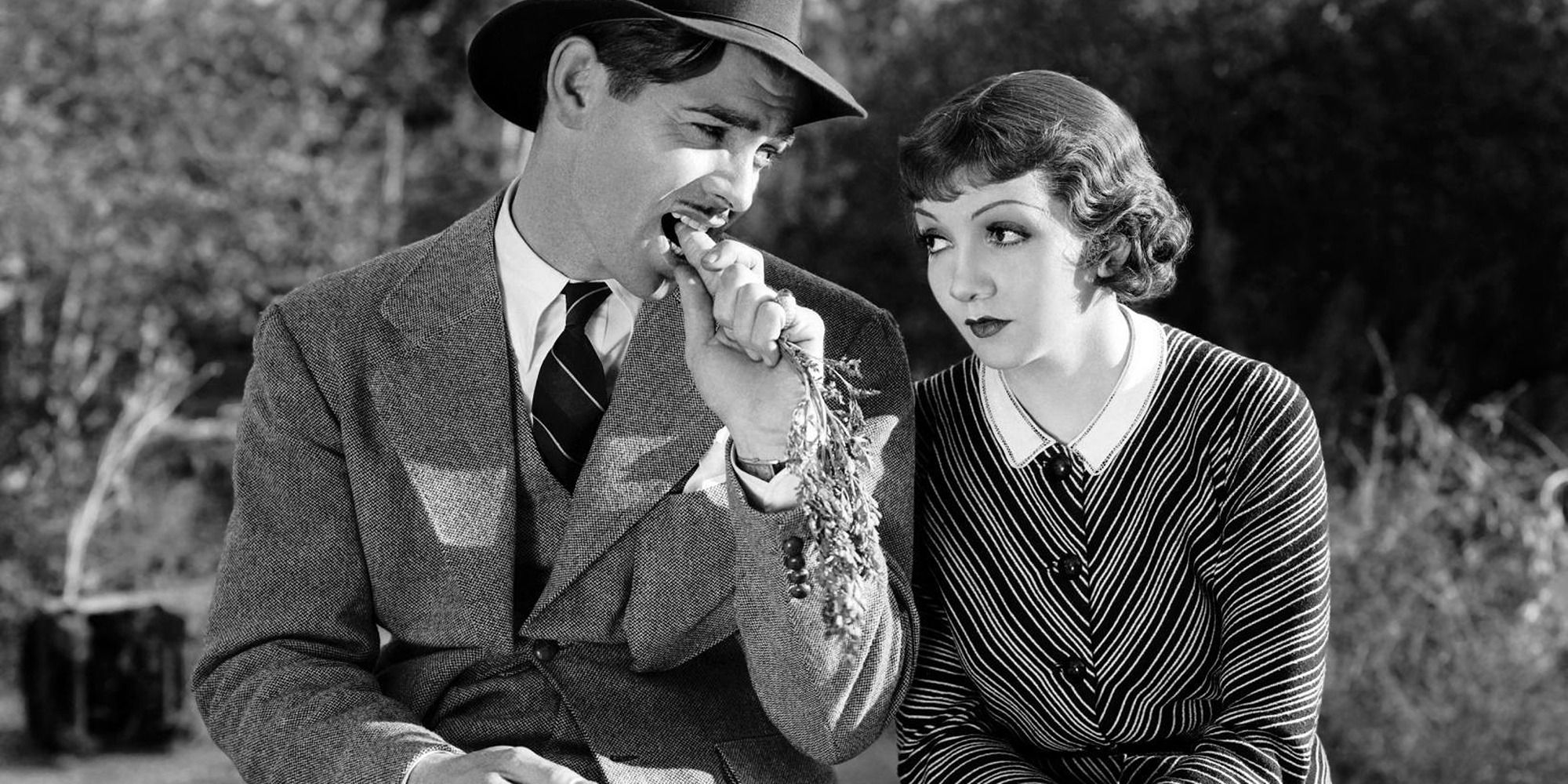 IMDb Rating: 8.1/10
Based on the 1933 short story, "Night Bus," by Samuel Hopkins Adams, It Happened One Night is a rom-com and screwball comedy centered on the enduring tale of romance between a socialite rebelling against her father, Ellie Andrews (Claudette Colbert) and a street-smart reporter, Peter Warne (Clark Gable). When they both agree to help each other, a series of comical misadventures leads to true love.
With wit, charm, and sparkling chemistry between Colbert and Gable, it's easy to see why director Frank Capra's movie has had an enduring legacy as a genre-defining masterpiece. Its amusing tale may not have aged well in some aspects, but it's worth watching for those interested in the history of romance films.
14
'Before Sunset' (2004)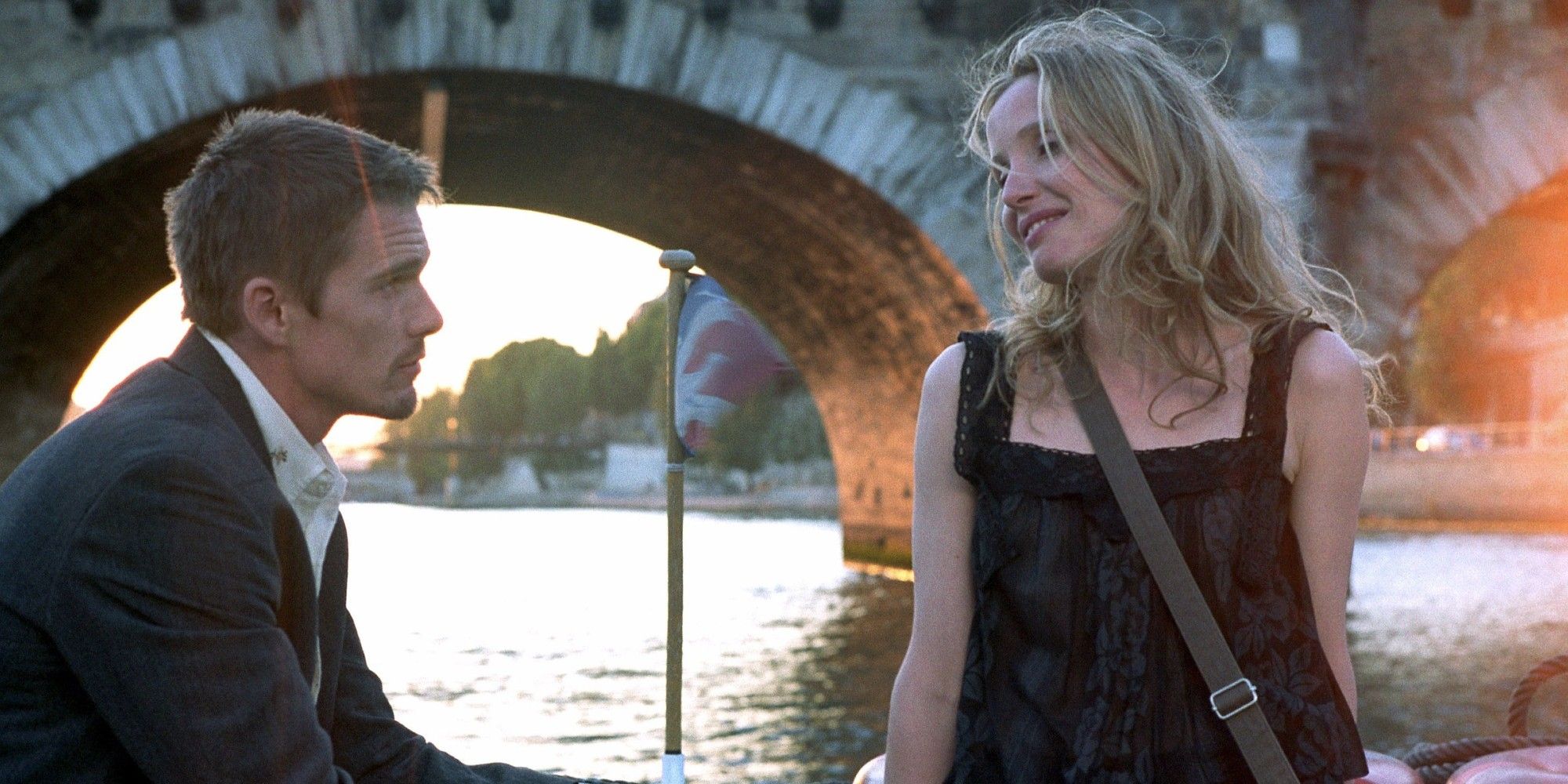 IMDb Rating: 8.1/10
The second installment in director Richard Linklater's Before trilogy, Before Sunset continues the story of the 1995 film, but this time shows the two main characters meeting in Paris nine years later. Jesse (Ethan Hawke) and Céline (Julie Delpy) pick up where they left off in Vienna, and realize new things about themselves and what they truly want out of their futures.
With their limited hour together before Jesse's flight, the film unfolds in what feels like real-time as the duo seamlessly catch up and reconnect. The spark is somehow even brighter than the first movie and highlights the way that fleeting connections bring out people's most honest parts – so much so that Jessie and Céline's saga feels like it's only just begun.
13
'In the Mood for Love' (2000)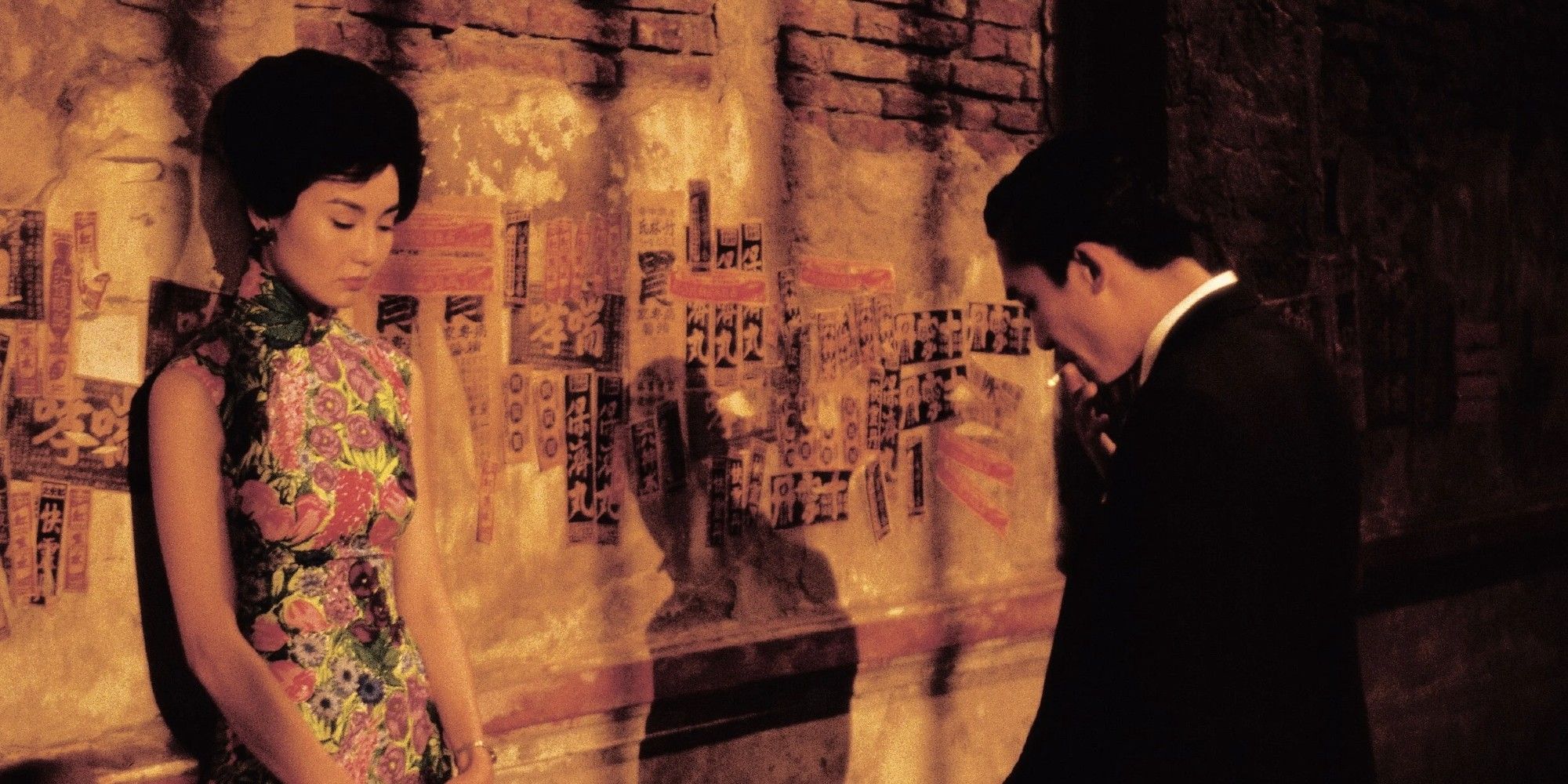 IMDb Rating: 8.1/10
In the Mood for Love is a visually stunning and evocative masterpiece by Wong Kar-Wai. Set in 1960s Hong Kong, the film revolves around the lives of Mr. Chow (Tony Leung) and Mrs. Chan (Maggie Cheung), two neighbors who find solace in their newly formed and somewhat strange bond after discovering that their spouses are having an affair.
The film follows as the two begin to fall for each other, all subtly captured through small gestures and stolen glances. They want what they cannot have, and that tense atmosphere and desperation are perfectly complemented by the stylistic visuals that seem to reflect the characters' predicaments. It's a spell-binding film that should be considered essential viewing for fans of Asian cinema and romance in general.
12
'Before Sunrise' (1995)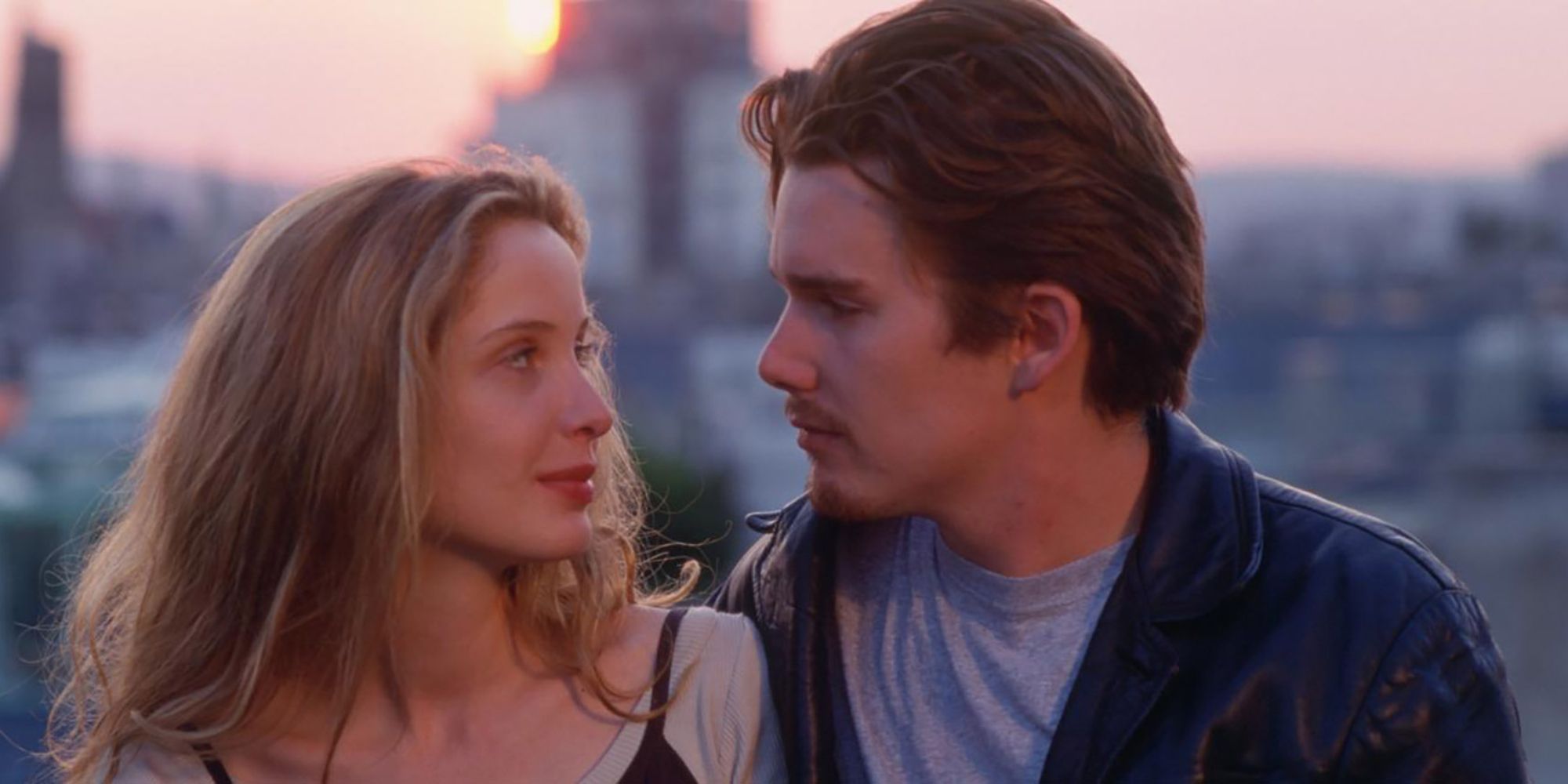 IMDb Rating: 8.1/10
Director Richard Linklater's first entry into the iconic Before trilogy, Before Sunrise is a legendary and beloved romance movie that's centered on the love that blossoms after a chance encounter on a train between Jesse (Ethan Hawke) and Céline (Julie Delpy). The two strangers decide to take the leap and learn more about each other during one night in Vienna, doing as much as they can before Jesse's flight out of the country the next morning.
RELATED: The Best Movies Trilogies, Ranked
Relying heavily on Hawke and Delpy's performance, the renowned film is both character and dialogue-driven, with the duo's conversations capturing the magic of meeting someone special for the first time. Audiences won't be able to help but root for their fleeting romance as time slowly but surely runs out during their magical evening (which thankfully turns into two more beloved film sequels).
11
'Portrait of a Lady on Fire' (2019)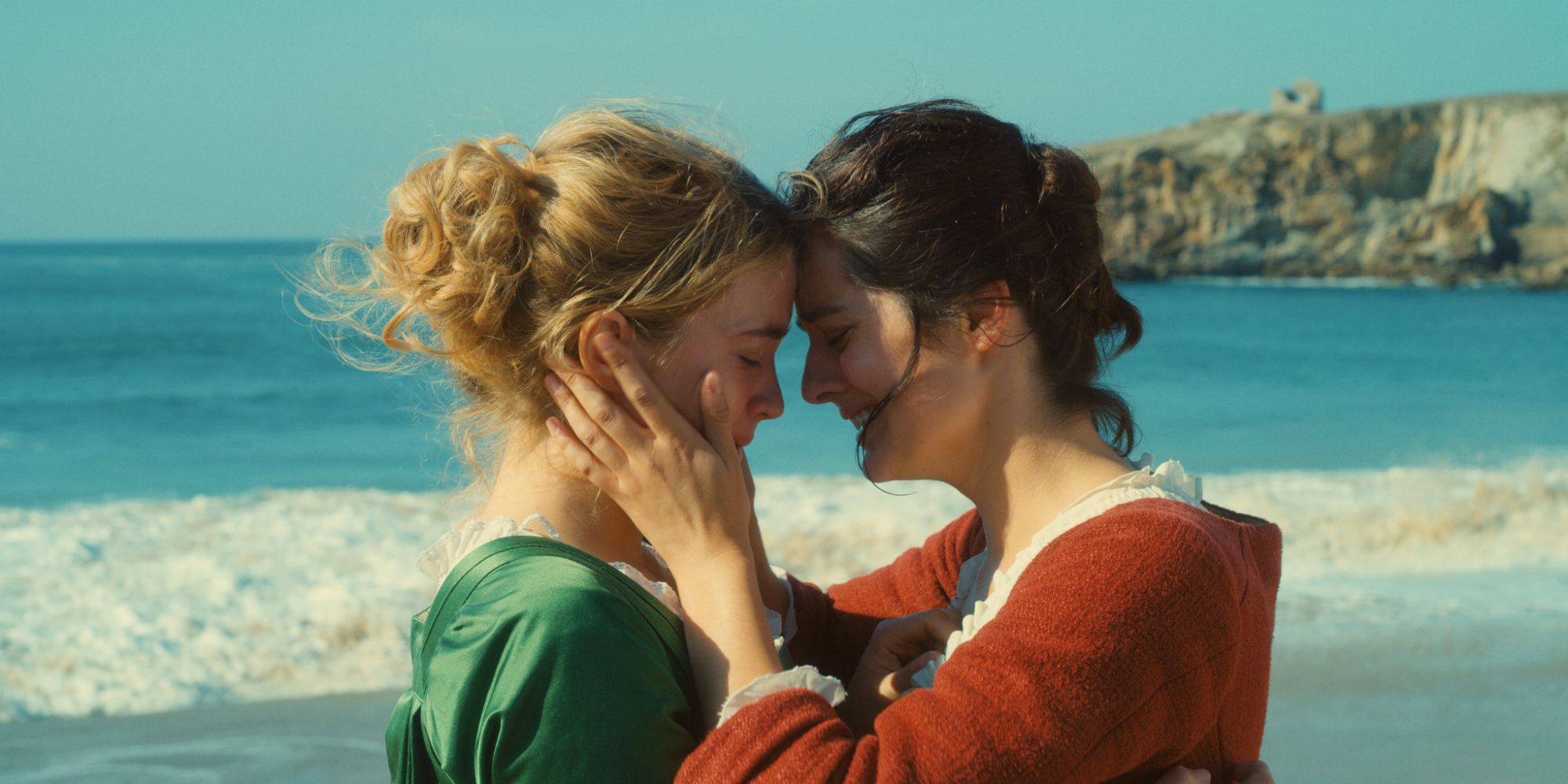 IMDb Rating: 8.1/10
An instant classic LGBTQ+ romance movie directed by Céline Sciamma, Portrait of a Lady on Fire is a deeply emotional masterpiece set in 18th-century France. It tells the story of a forbidden love affair between Marianne (Noémie Merlant), a painter, and Héloïse (Adèle Haenel), her initially reluctant subject. Although Héloïse is about to be married off to a man she has never met, the connection between the two women deepens as they spend more time together on a remote island.
Portrait of a Lady on Fire's slow-burning romance is portrayed with authenticity and full of tension viewers can feel through the screen. Sciamma's direction is masterful, capturing the unspoken desires and emotions that simmer beneath the surface. A meditation on love, art, and the nature of desire, it's a hauntingly beautiful film that any fan of the genre should see at least once.
10
'The Handmaiden' (2016)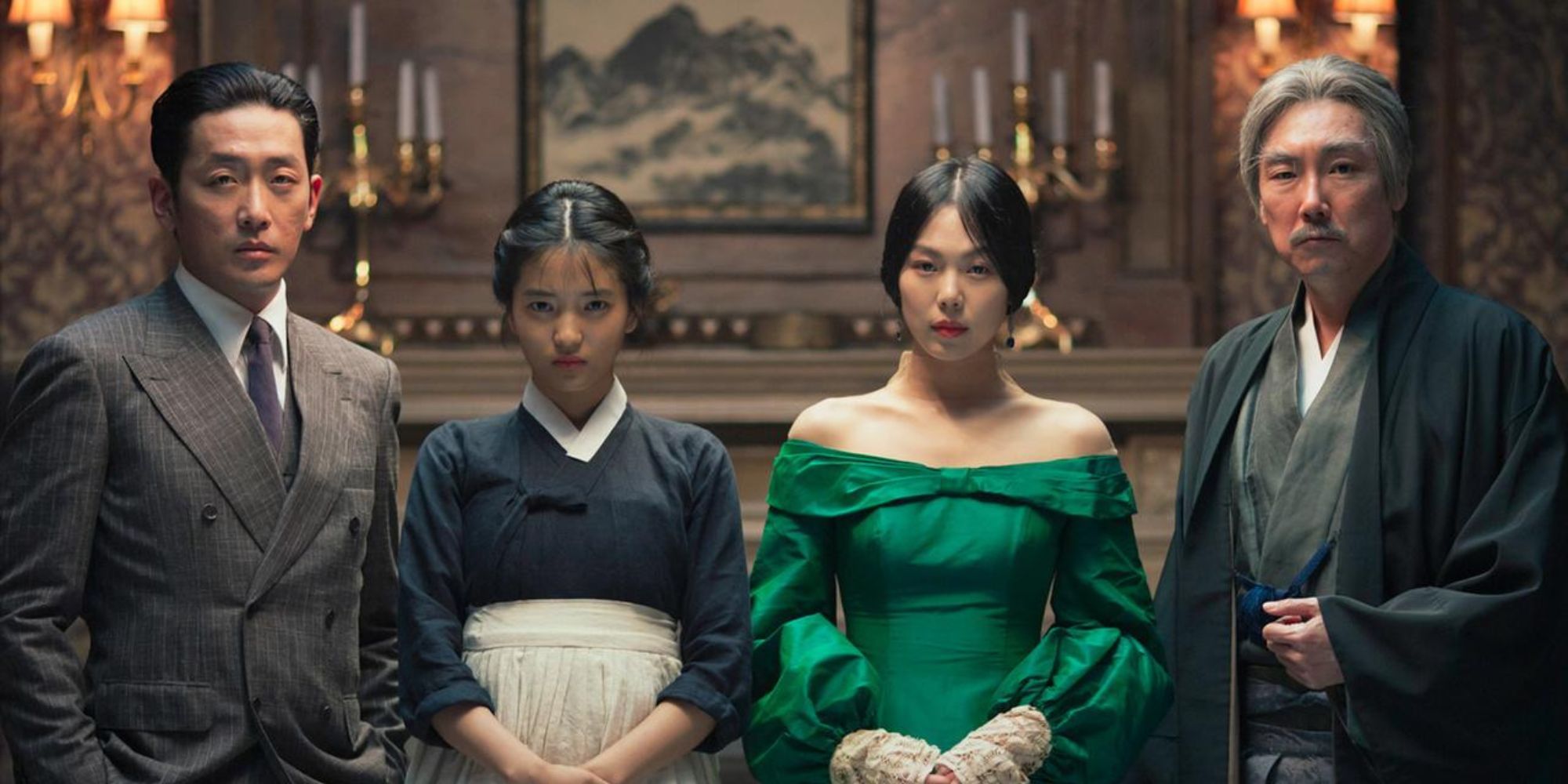 IMDb Rating: 8.1/10
A psychological drama, erotic thriller, and romance all at once, The Handmaiden is a genre-busting South Korean film by director Park Chan-wook. Set in the 1930s, the film depicts the bizarre experiences of the young Sook-hee (Kim Tae-ri), whose new role as a worker for the wealthy Japanese heiress Lady Hideko (Kim Min-hee) takes a dark turn.
Weaving together a tale of deception and unexpected romance and alliance, the film depicts the twisty romance that forms between Sook-hee and the heiress (who she was supposed to swindle out of part of her fortune). The movie's multi-layered narrative can keep audiences guessing until its impactful yet understandably divisive ending.
9
'Gone with the Wind' (1939)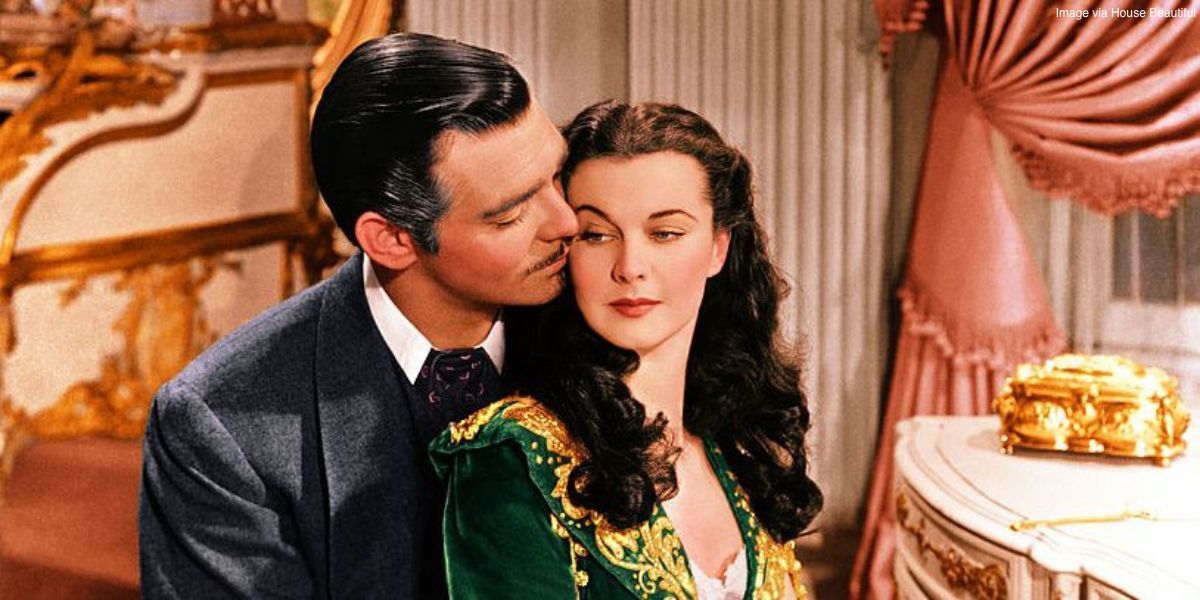 IMDb Rating: 8.2/10
Based on the renowned eponymous novel by Margaret Mitchell, Gone with the Wind is an epic historical romance film that revolves around the life and relationships of Scarlett O'Hara (Vivien Leigh). The strong-willed character's story unfolds as she pursues Ashley Wilkes (Leslie Howard), but ends up marrying Rhett Butler (Clark Gable).
With its grand setting and epic story, the film has stood the test of time and is widely recognized as one of the greatest romance movies ever made. It's also one of Gable's most important roles, despite the notoriously messy production it took to create the historically significant film.
8
'The Apartment' (1960)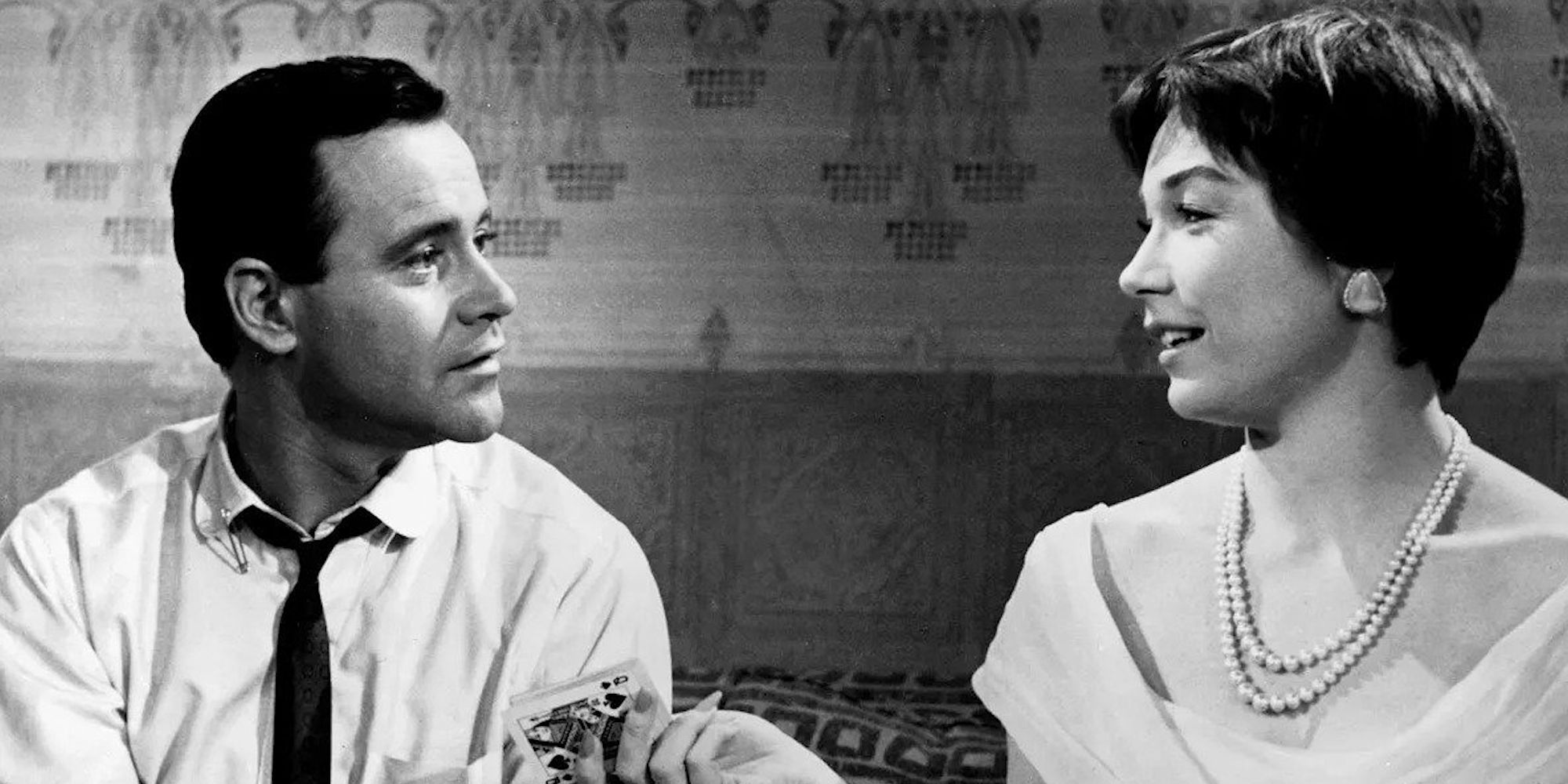 IMDb Rating: 8.3/10
Director Billy Wilder's The Apartment is a critically-acclaimed rom-com that follows the unusual romance that forms between C.C. "Bud" Baxter (Jack Lemmon) and Fran Kubelik (Shirley MacLaine). Bud is an insurance clerk with an interesting method for career advancement – he lends his apartment to his bosses for their extramarital affairs. When he falls for the elevator operator, Fran, things become complicated when he learns she's involved with his married boss.
RELATED: The Best Romantic Comedies of All Time, Ranked
Witty, funny, and undeniably bold for its time, The Apartment depicted the messiness and complications around romantic relationships that aren't always seen on the big screen. The fantastic chemistry between its leads also makes it easy to feel invested in their atypical romance, which is now remembered for being among the best from that decade.
7
'Singin' in the Rain' (1952)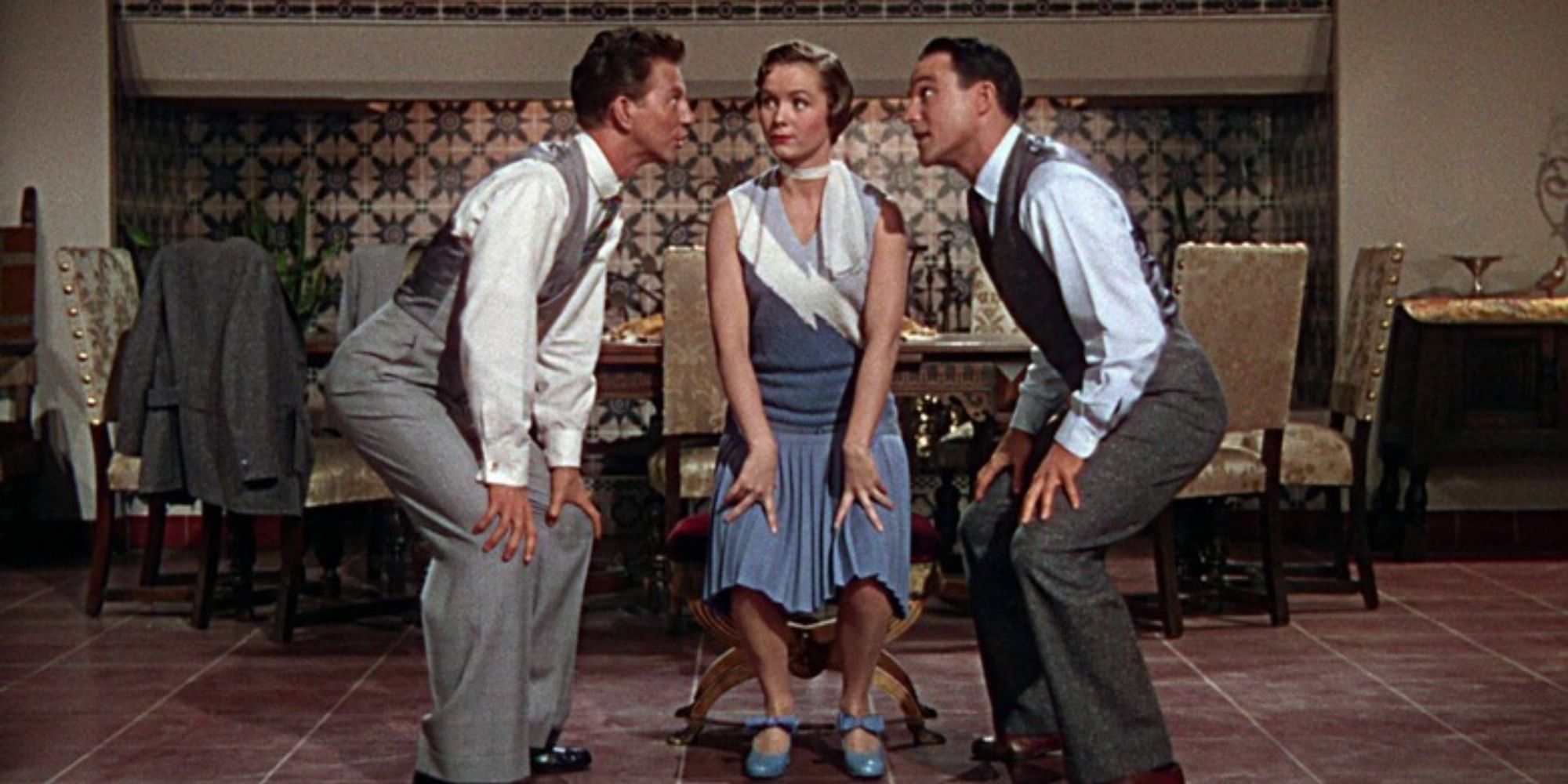 IMDb Rating: 8.3/10
Set in Hollywood during the 1920s, Singin' in the Rain tells the story of Don Lockwood (Gene Kelly), who finds himself (alongside his co-stars) having a challenging time transitioning to "talkies" after the end of the silent film era. Along the way, he falls in love with the aspiring actor Kathy Selden (Debbie Reynolds), whose road to stardom comes at the perfect time.
Known for its elaborate musical numbers, light-hearted story, and top-notch performances, Singin' in the Rain is fondly remembered as one of the films that defined the musical genre. Don and Kathy's will-they-won't-they dynamic also elevates the film to its legendary status that it still enjoys today.
6
'Amélie' (2001)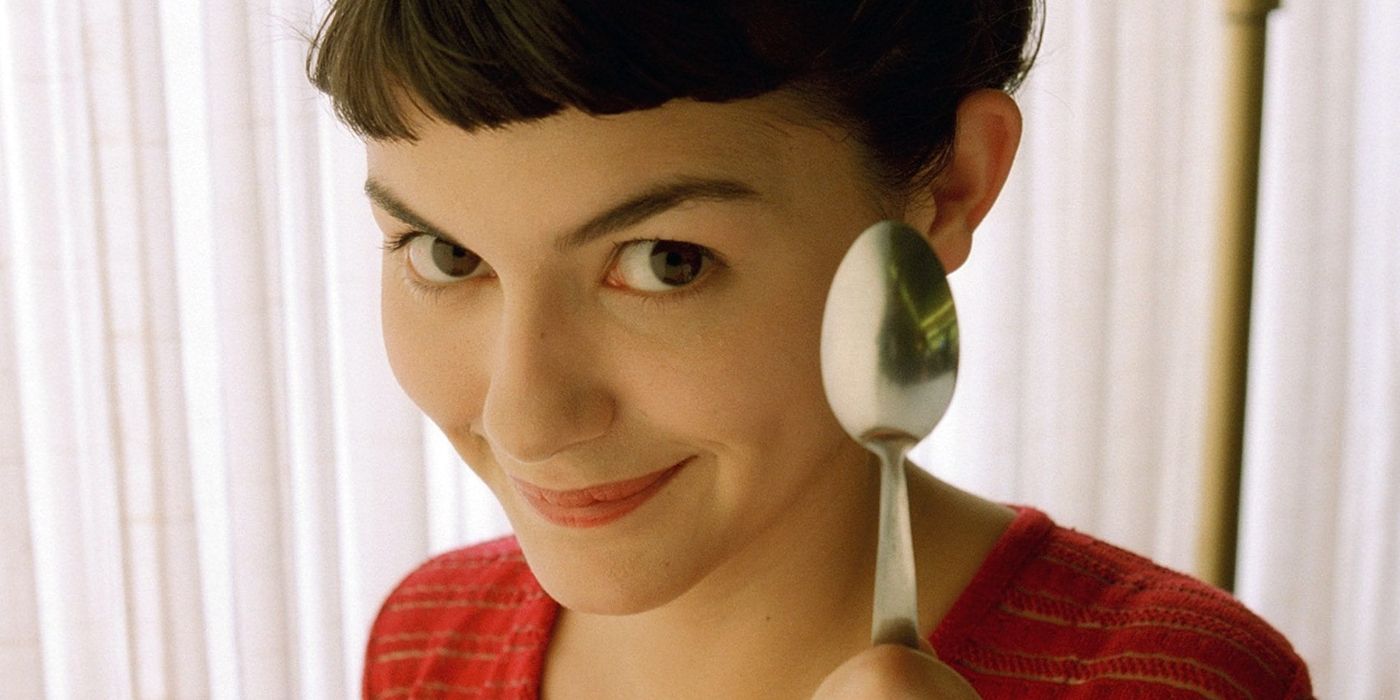 IMDb Rating: 8.3/10
In such a beautiful display of lights and colors, Amélie broke into fans' hearts in 2001 and made such a lasting impression, quickly becoming one of the best romantic movies around the globe. The film follows the titular character, who has love and zeal for life as she strives to bring joy and happiness to all those around her.
Ultimately, the film is a heartwarming romantic comedy, as after the protagonist works to get others together and bring them love, she finds her own. The film's journey with Amélie is such a beautiful one, and a clear reason why this film would be recognized as one of the greatest romances – it is a showcase of beautiful, selfless love.
5
'Eternal Sunshine of the Spotless Mind' (2004)
IMDb Rating: 8.3/10
Eternal Sunshine of the Spotless Mind is a beloved classic that demonstrates the lengths people will go to find the love of their life. The leads in this film played expertly by Jim Carrey and Kate Winslet, it is an emotional rollercoaster as we watch the ups and downs of their love as it blossoms, fades, and is reignited in the most fascinating ways.
It is heartbreakingly beautiful to watch this journey they take as they endeavor to find peace and strength and joy despite insurmountable circumstances. One of the greatest things about this film is that it shows that love is not always picture-perfect, and that is okay. Here's to hoping the upcoming Eternal Sunshine TV series does this incredible film justice.
4
'Your Name' (2016)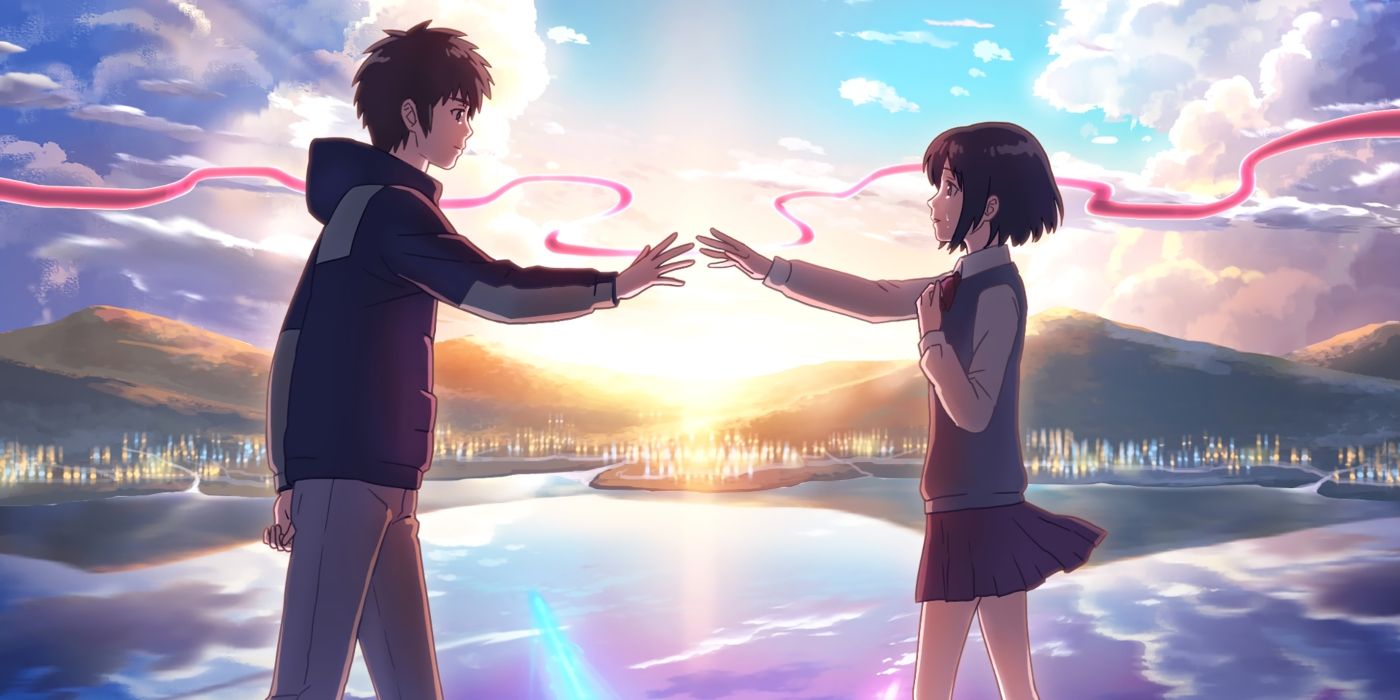 IMDb Rating: 8.4/10
In Your Name, viewers see the two main characters, a high school boy and girl, as they repeatedly swap bodies throughout the gorgeous romantic animated film and learn to live each other's lives. This beautiful confusion ultimately leads to their perfect union in the end.
RELATED: The Best Anime Movies of All Time, Ranked
What is likely one of the most creative and original storylines in recent history, Your Name really takes the idea of love and romance to an entirely new level as it allows each to walk in the other's shoes, which then helps them to know and understand each other that much more. Truly beautiful.
3
'City Lights' (1931)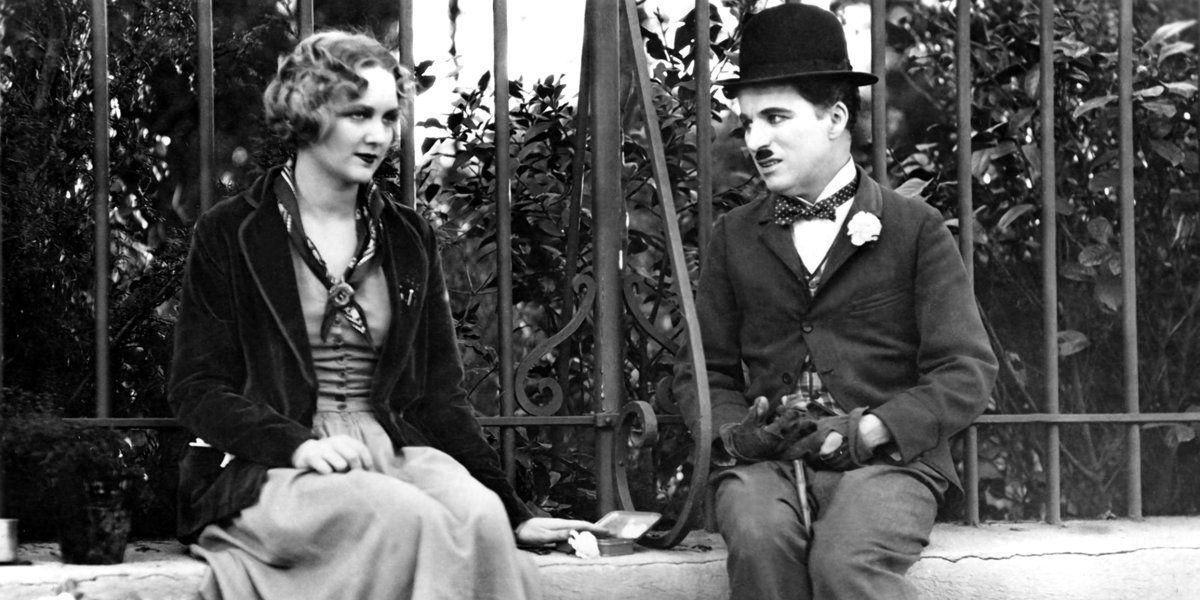 IMDb Rating: 8.5/10
In the era of silent films, ideas and themes are conveyed through action, not speech. So, for the romance to come through in this film, there had to be a great deal of body language used to convey the love and appreciation that "talkies" could do with words.
In what is likely one of Charlie Chaplin's greatest performances, City Lights shines brightly as a love story that breaks down all barriers and finishes with a genuine smile. Audiences today will find this black-and-white movie as endearing and sweet as viewers did when it first premiered, proving that it's still among the best romances ever put to the big screen.
2
'Modern Times' (1936)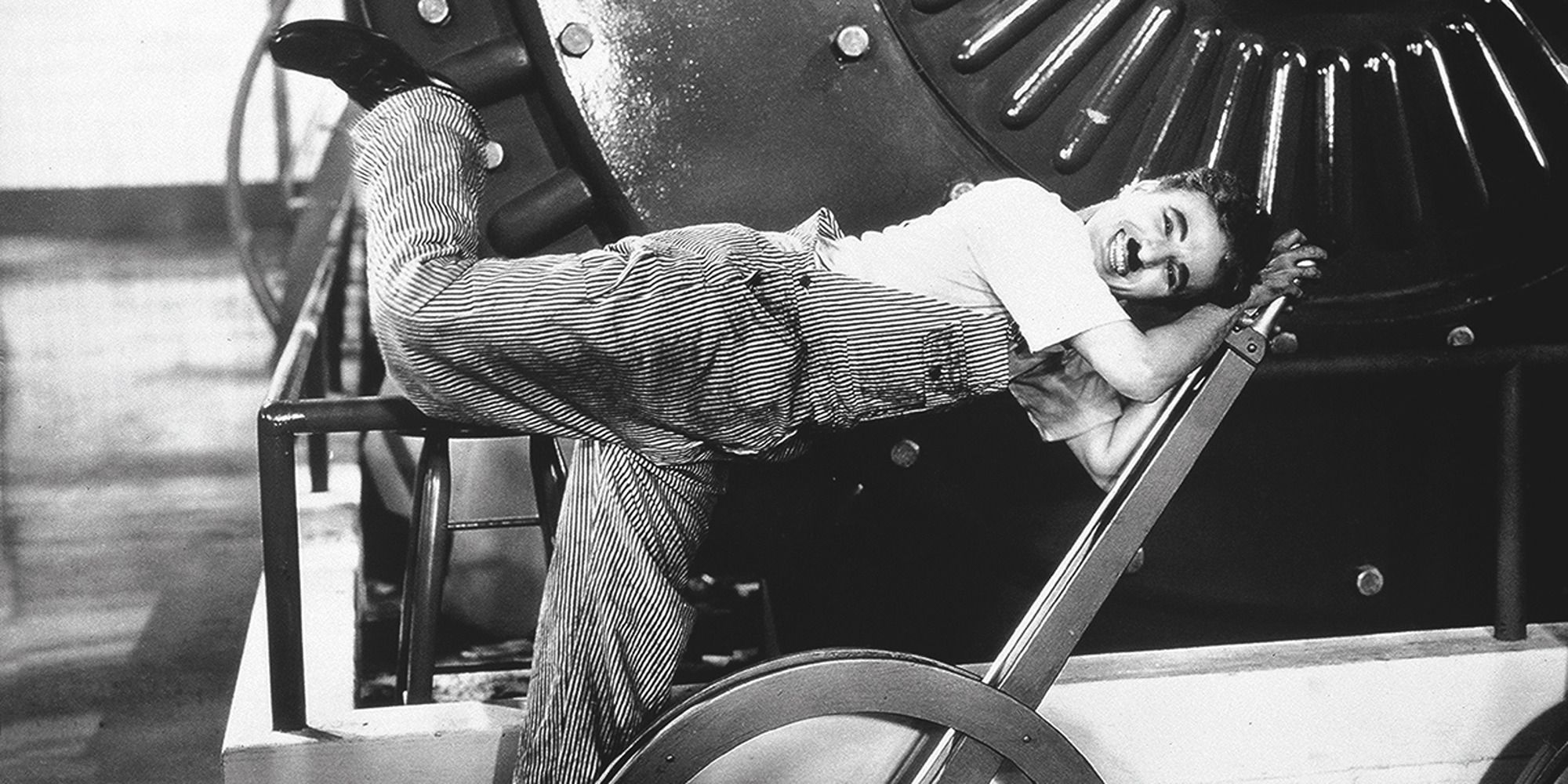 IMDb Rating: 8.5/10
Charlie Chaplin was not necessarily known as a romance actor, but there are a few of his films that do fall into that genre. Modern Times is one of those. In a film that involves a half dozen arrests and escapes and other wacky hijinks, there is a beautifully innocent romance interspersed within.
The film follows The Tramp (Chaplin's most known character) as he is fired from several jobs, jailed, misunderstood, jailed some more, and so on. Eventually, he meets another vagabond named Ellen (Paulette Goddard), and after several more chance meetings, the two walk into their futures together.
1
'Casablanca' (1942)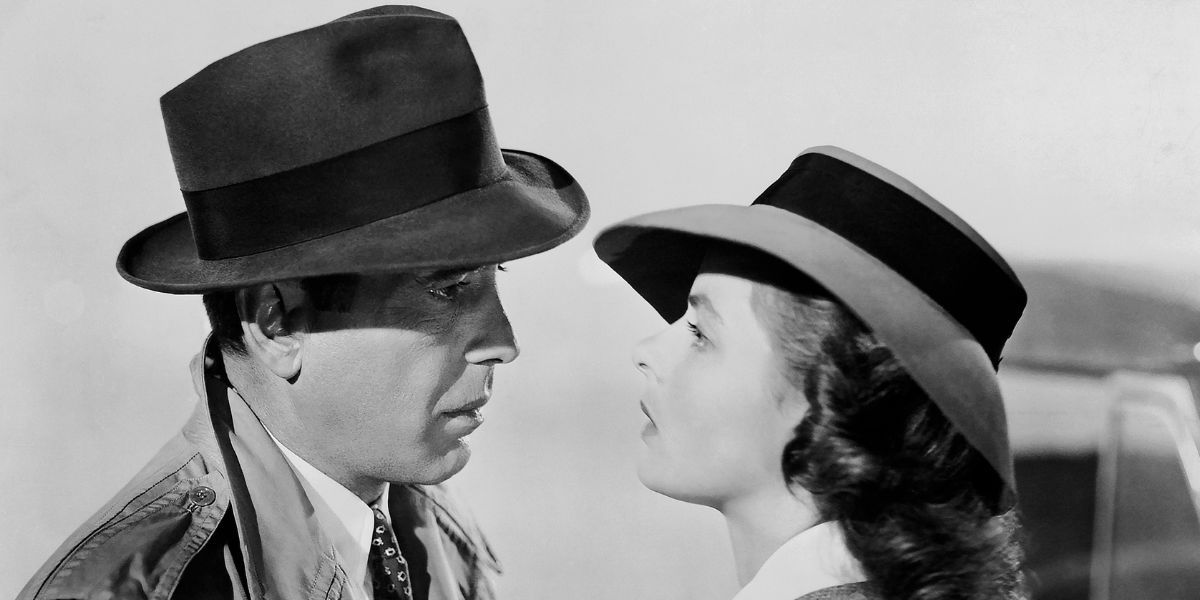 IMDb Rating: 8.5/10
If you choose to never watch this movie, you will regret it. Maybe not today. Maybe not tomorrow, but soon and for the rest of your life. Humphrey Bogart said these words (or at least very similar ones) to Ingrid Bergman in the legendary film, Casablanca, and those words alone, along with the amazing entirety of the film, continue to influence and inspire both filmmakers and fans today.
Never excluded from any discussion of the top ten romance movies from Hollywood, Casablanca's love story and legacy have definitely stood the test of time, as eighty years later, it still stands as a wonderful film. When it was released, it received several awards, including Outstanding Picture, Best Director, and Best Screenplay. It is definitely a movie worth watching and a love story worth embracing wholeheartedly.