The Big Picture
Apples director Christos Nikou brought his second feature film, Fingernails, to the 2023 Toronto International Film Festival.
The movie focuses on a love test. Sacrifice a fingernail to the device and it will tell you if you and your partner share true love.
While at TIFF, Nikou revealed the other body part he considered using for this test and also detailed his collaboration with stars Jessie Buckley, Riz Ahmed, and Jeremy Allen White.
If you could take a test that'd confirm you and your partner share true love, would you do it? What if that test demanded you give up a fingernail? Would you still want a coveted true love certificate? Those are some of the questions Christos Nikou's second feature film, Fingernails, poses.
The movie stars Jessie Buckley as Anna. She and her partner, Ryan played by Jeremy Allen White, passed the test. With their love for one another confirmed, it should be smooth sailing for the pair, free and clear of any and all relationship doubts. However, when Anna takes a job at the Love Institute and starts to have feelings for a colleague, Riz Ahmed's Amir, she begins to wonder what she should trust — results from a machine or her own feelings.
While in Toronto for Fingernails' international premiere, Nikou visited the Collider media studio at the Cinema Center at MARBL to discuss his experience going from first to second feature. Check out the video interview at the top of this article to hear all about how the Fingernails screenplay evolved, about his two-film collaboration with Cate Blanchett as a producer, why Nikou embraced what he calls a "melancholic smile tone" for the film, and more. You can also read the full interview in transcript form below.
Fingernails will have a limited theatrical release across the United States on October 27th and be made available to stream on Apple TV+ on November 3rd.
PERRI NEMIROFF: Because a lot of our viewers will first learn about Fingernails from the festival, would you mind giving a brief synopsis of your movie?
CHRISTOS NIKOU: There is a test that has been discovered that can give an answer to a couple, if they are in love or not. And a lot of couples did the test and they failed, and there is a love crisis in the world, but in a comedic way.
I can't wait to dig into some of the details, but first I wanted to go back to your experience working as an AD, as an assistant director. You did that for a number of pretty exceptional filmmakers so it made me wonder, is there any director that you were an AD for that you find influencing your own approach to your work directing your feature films?
NIKOU: You are always taking something from movies, even if the movies are good or bad. From the bad ones, you're trying to avoid doing the same things, and from the good ones, of course, you are learning something. It was a great experience to work in movies. It was my school. I never studied cinema, so it was my school, in a way, about how to behave on set and about how to work with people, and how to take the most from everybody on the crew.
Now to touch on going from first feature to second feature, can you give our audience one misconception about what it's like going from a very successful first film to getting your second off the ground, but then also specify something about Apples' success that helped you make Fingernails and make it the way you wanted?
NIKOU: I think that we were really lucky because Apples was a really low-budget film. It was a film that we made with $250,000, and right now we're making a movie with, I don't know, 40 times more. For sure, this is a big difference. But at the same time, I think it's exactly the same. You're aware it's us making a film and it's exciting that I can work with these really amazing actors. The only difference I could say is that when you're making a film in Greece and when you're making a film with a lower budget, you have some limits on how you can dream, but on Fingernails, there were no limits, so we're just dreaming and doing things.
Can you give me an example of something you accomplished on Fingernails that the version of you making Apples would look at and go, "My god, I can't believe I'd be able to do that one day?"
NIKOU: We did a parachute scene that there is also a little bit of [in] Apples. They described it at one point, we were trying to do it, but we didn't have the budget, of course. And right now, on Fingernails, of course, we did it.
I have to touch on Cate Blanchett's involvement because she was an EP on Apples and now she is a producer on this. What is something about her as a creative partner that you found very helpful, where her way of producing helped bring the best out of you as a filmmaker?
NIKOU: She hadn't done it before. She was never a producer before. She had just started with her company, Dirty Films. I think that what is very fascinating about her is that she has an amazing instinct. Even if sometimes she would not tell you exactly a very small detail that you want to know, but her instinct is something [else]. I think that she was born with that.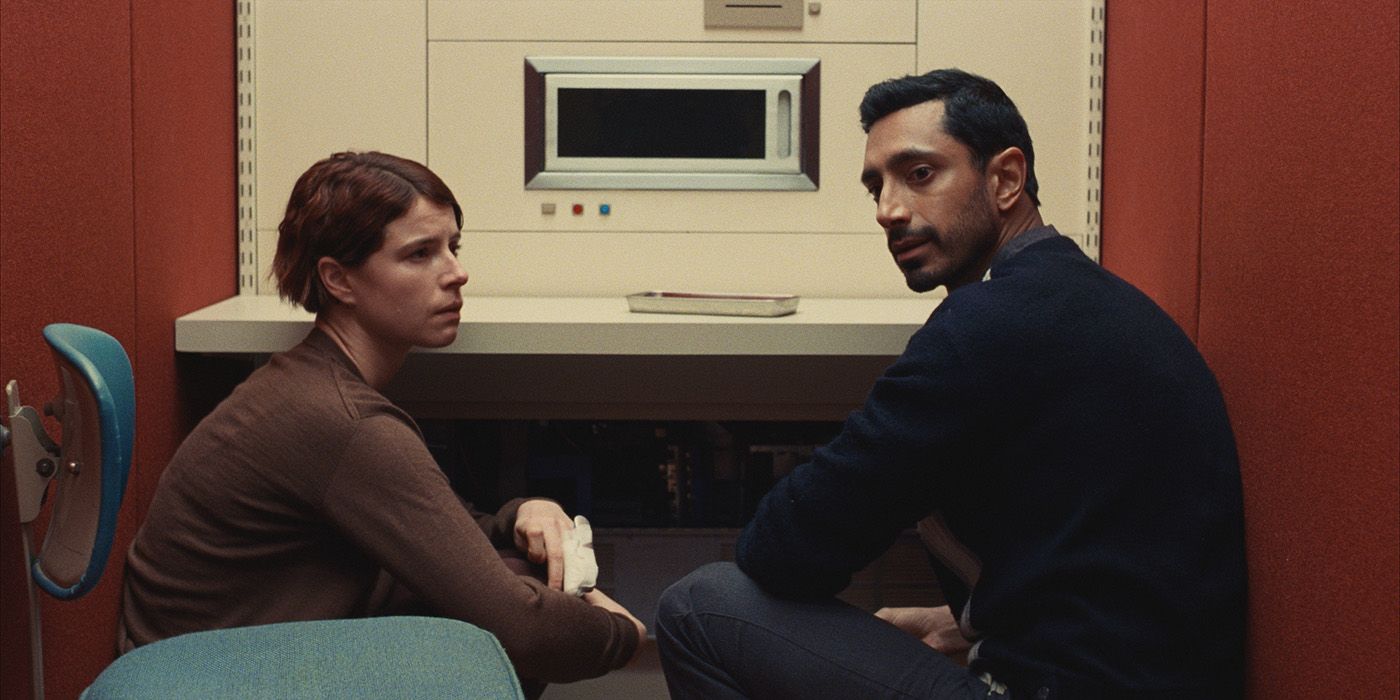 I love talking about the evolution of a story idea from draft one to finished film. Can you pinpoint the biggest difference between how you first envisioned this film turning out and the final film that everyone's going to get to see?
NIKOU: I think that we're close. I think that we're very close. The thing that I'm always trying to capture is the tone in a film. For me, I always call this tone in both films melancholic smile tone, so I'm always trying to find how I can create this tone. On the first draft and when we're trying to write this script, it was much more comedic, and then we were trying to find the balance between comedy and drama in order to create this tone. So that's the difference, if I can say, from the first draft to the final film.
I want to bring in the visuals when figuring out the right tone and atmosphere. I feel like some, when they hear it's a story that involves a medical-ish facility, they might picture something more sterile with more blues, but you have more oranges and yellows and a real warmth to your visuals. Can you tell us a little bit about figuring out the right color palette to enhance the desired tone?
NIKOU: I always believe that you have to make something warm. I don't know. [Laughs] I think that it's very easy to, when you're making a conceptual story, to do something more futuristic, more distant, more cold, but I believe that in order to make the audience be more connected with a story, you have to create something that's much more grounded, much more real, something that you're seeing around you, and much warmer.
To get into some story specifics now, when you were developing the idea, did you immediately start with the fingernail being the way to figure out if someone is in love or did you ever consider another body part?
NIKOU: We were considering another body part. At the beginning, we were trying to find something that you're taking a part from the heart or something. In general, we had the idea, we had created the whole world, and then we were just trying to find what would be that test. Our cell phones are the extensions of our fingers, and somehow right now, love goes through cell phones and love goes through technology. We're looking for answers on our cell phones about finding love and connection. I think that's why we wanted to find something that is a part of our hands. And then we found this scientific fact that says that the first sign when you have problems with your heart are white spots on your fingernails – don't worry, you don't have any – and we transferred it in a dramatic way for the movie.
Do you think that anybody in this world actually chooses any other fingernail but the pinky?
NIKOU: Ah, no, I think that everybody will give the pinky. I don't know. We didn't shoot anybody, even something that we cut and removed in the editing, that removed the thumb, for example. Nobody would remove the thumb.
The only reason why I thought maybe someone would choose the thumb is if they really wanted their test results to be accurate and there was more of whatever it picks up in a bigger nail?
NIKOU: I don't know, the pinky is useless. Why do we have it? I don't know. [Laughs]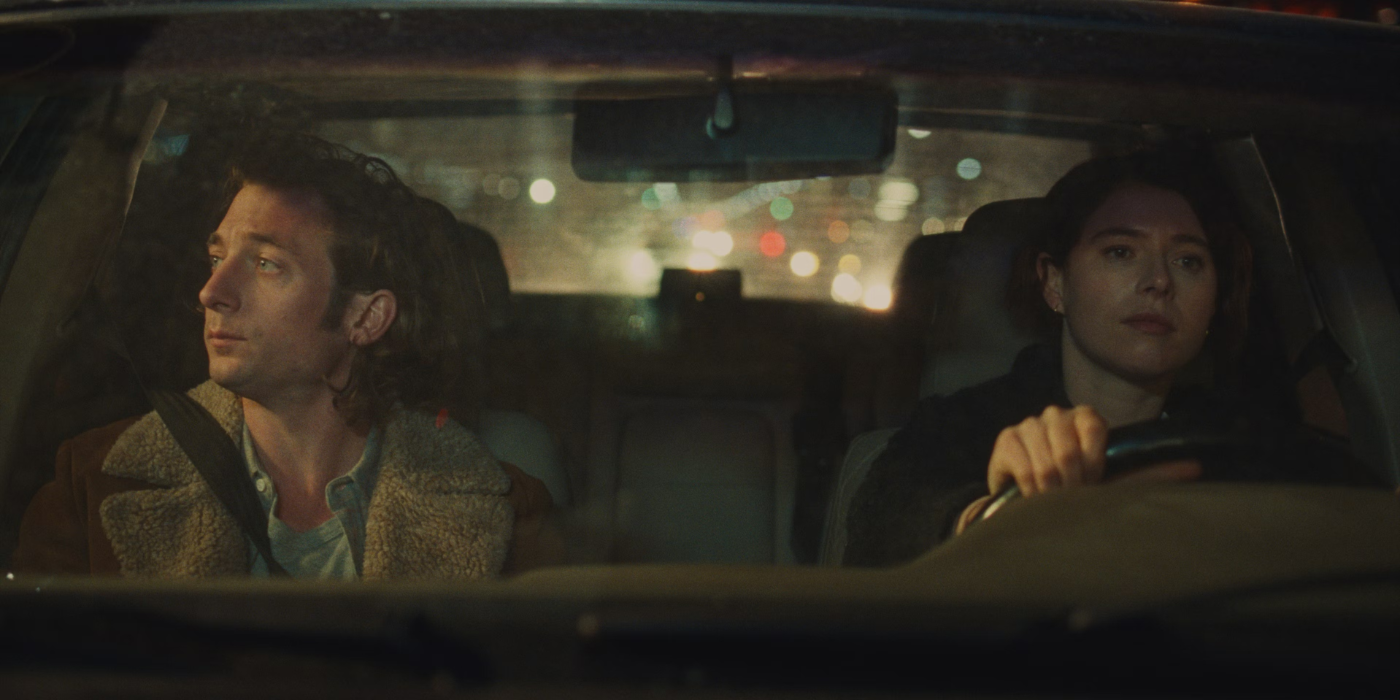 Now for your phenomenal ensemble here. Riz, Jessie, and Jeremy are some of my favorite working actors today. To get into their processes a little, can you pinpoint something unique about the way each of them works, something that maybe calls for something different from you as an actor's director?
NIKOU: I don't know if I can say something different, but in general I would say that they were our first choices. I think that Jessie has the most melancholic smile in the world and she's bringing that all the time on screen, and I love that so much. She's a great, great collaborator. Riz has something very unique in terms of how much emotion he can give with his eyes, I think. And Jeremy is the one take actor. He's an actor that, from the first take, everything is perfect.
They're your main ensemble, but then you have a significant amount of smaller, so to speak, supporting roles that are very challenging. Those actors get a limited amount of screen time, but they need to be able to convey the fact that there's a significant amount of history that encouraged them to take this test. Of all those "smaller roles," which was the most challenging to find the right actor for?
NIKOU: For all the other roles, except for Luke Wilson, we worked with Canadian actors. At the beginning, I was feeling that it would be a challenge because I didn't know them. I hadn't seen them before, so we did casting, but I believe that they were all so perfect and they adapted so much in their roles. It was just amazing. I just hope that, for some of them, I will see them in more bigger productions right now because they're really, really talented.
The agents of the main actors were saying, "Where did you find them?" So, I really hope that something good will happen for them.
I love hearing that.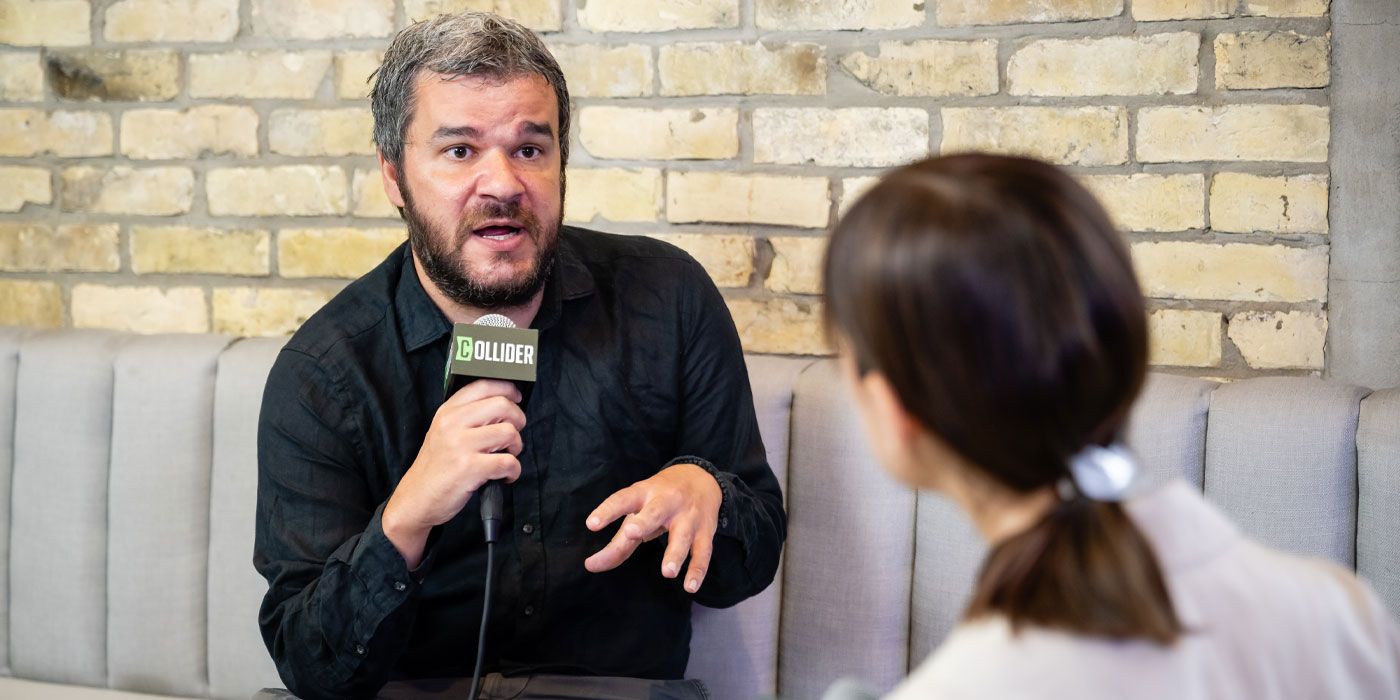 I'm gonna end with the question I was most eager to ask you. I was reading that when you were test-screening the movie, you asked people to write down their relationship status because you wanted to see how people who were in a relationship versus people who were single responded to the movie. Now I'm curious, what were the results of that test? What were the differences in how they responded?
NIKOU: I think they all responded the same way, even if they were in a relationship or not. For me, the movie is about if we are thinking that we are in a real relationship. Even if you are in a real relationship or not, you are looking for something real, so I believe that that worked for all of them.
Special thanks to MARBL Restaurant for hosting Collider as well as additional sponsors Sommsation, a top wine experience brand and online shop, and Molson Coors' Blue Moon Belgian White as the beer of choice at the Cinema Center. Additionally, Moët Hennessy featuring Belvedere Vodka featured cocktails and Tres Generaciones Tequila.