The Big Picture
Steven Spielberg is the world's highest-grossing director, with his films grossing a collective $10.7 billion worldwide, surpassing James Cameron by $2 billion.
Spielberg had several monumental box office successes, including Jaws, E.T. The Extra-Terrestrial, and Jurassic Park, which became the highest-grossing films of their time.
In the last decade, Spielberg has experienced diminishing box office returns, with some of his films underperforming or failing to meet expectations, possibly due to changes in the film viewing landscape and the rise of streaming services.
In all entertainment mediums, there are stars and then there are legends. Steven Spielberg, having burst onto the pop culture landscape in the mid-1970s as a wunderkind director with a singular eye for cinema, remains among the most legendary and elite filmmakers of his or any generation. Aside from his laundry list of accolades, his half-century behind the camera has also given him the distinction of being the world's highest-grossing director. With 33 films to his name, his work has grossed a collective $10.7 billion worldwide. To put that in perspective, James Cameron is the world's second highest-grossing director but currently trails Spielberg by approximately $2 billion. However, as the means of distribution and exhibition continually evolve, with streaming services and on-demand availability tightening their grip on audiences, the reigning king of the box office has seen diminishing returns in the last decade. Has the all-time highest-grossing director been set back by a new model for film viewing, or has he merely lost a measure of his once seemingly bullet-proof bankability?
Three of Steven Spielberg's Films Became Cinema's Highest-Grossing to Date
Though he'd helmed one feature film and spent years cutting his teeth directing television after signing a seven-year contract with Universal, the name Steven Spielberg had yet to enter the pop culture lexicon in early 1975. But that would dramatically change overnight when Jaws hit theaters in June, becoming the highest-grossing film of all time at the time, (not adjusted for inflation) and catapulting its director to superstardom. That's not too shabby for a 28-year-old director's sophomore effort. With the keys to the cinematic kingdom in hand, Spielberg would embark on an impressive run (save for 1979's 1941) of one massive hit after another, including Close Encounters of the Third Kind and Raiders of the Lost Ark.
In 1982, history would repeat itself for the already iconic filmmaker when E.T. The Extra-Terrestrial debuted. Made for a relatively modest $10.5 million and released during a crowded summer of escapist fare, the sci-fi fantasy reclaimed for Spielberg the distinction of having directed the world's highest-grossing film after his friend and colleague, George Lucas, snatched it away five years before with Star Wars. Spending 16 weeks atop the box office, a record that holds to this day, E.T. brought in more than $600 globally and would remain the biggest film ever until 11 years later, when another Spielberg-directed juggernaut took the world by storm.
Adapted from Michael Crichton's 1990 novel, Jurassic Park was released in June 1993. An immediate smash hit, the film became the highest-grossing of all time and took in nearly $1 billion worldwide. Pulling off a rare feat that only one other filmmaker in modern history can lay claim to, Spielberg eclipsed his own box office record previously set by E.T. Since 1993, arguably the filmmaker's crowning year in a career spanning decades, Spielberg has never revisited the enormous box office heights he reached with Jurassic Park, but throughout the remainder of the '90s and the first decade of the 21st century, his films (with a few exceptions) continued performing impressively with theatrical audiences. Beginning in the 2010s, however, the filmmaker has seen a consistent and uncharacteristic drop in box office numbers.
RELATED: Steven Spielberg's 10 Highest-Grossing Movies, Ranked By Box Office Earnings
Which Steven Spielberg Films Have Underperformed in the Last Decade?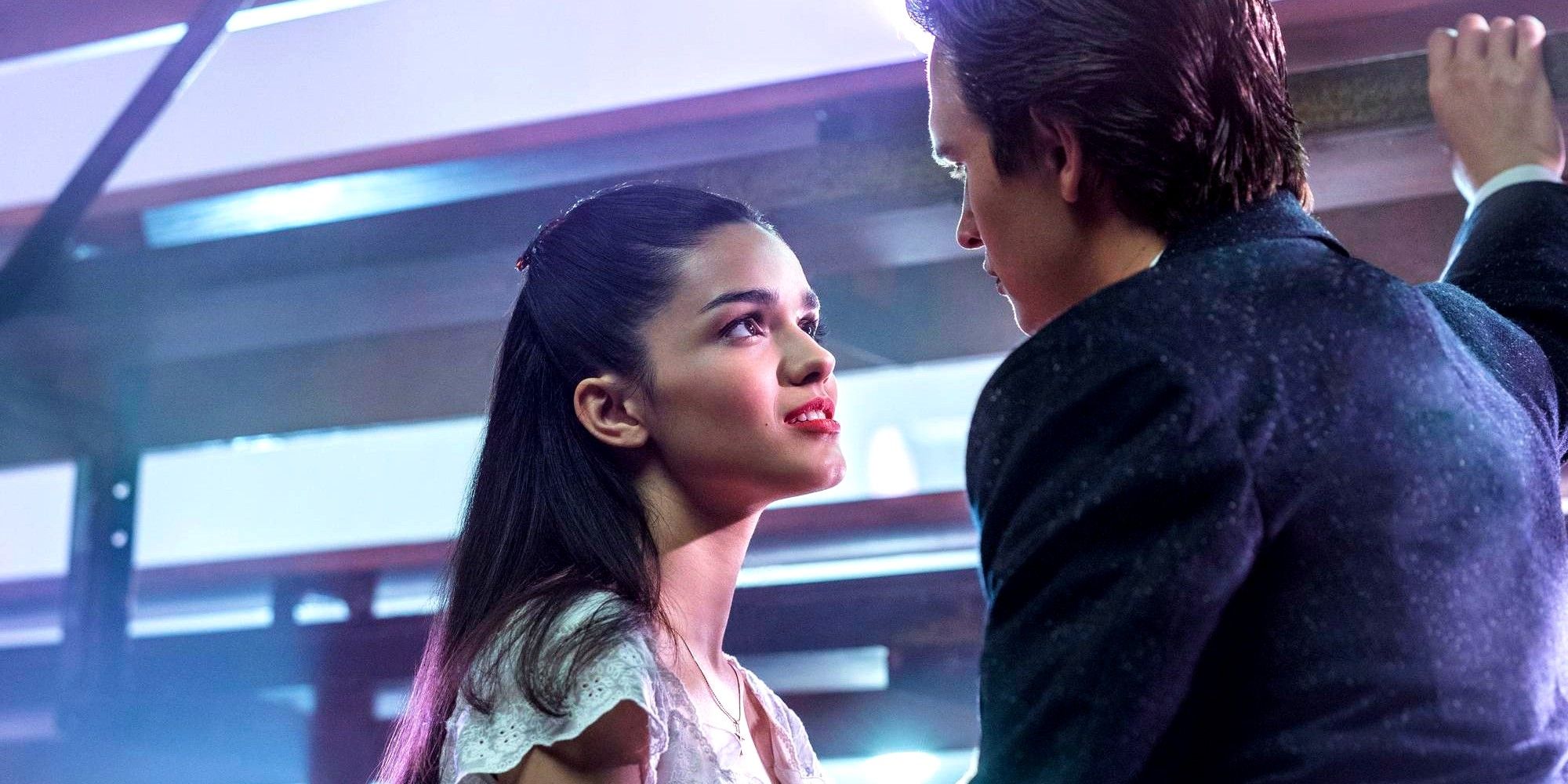 To be fair, a filmmaker as legendary as Steven Spielberg gets graded on a different kind of curve when it comes to box office performance. Having set an incredibly high bar for himself numerous times, any film he directs that doesn't recoup its budget and then some is likely to be deemed a financial disappointment by more cynical analysts. But with his track record and considering the sheer number of films he puts out when one of them falls short of expectations, people can't help but notice and speculate. Though he's had hits in the last decade with Lincoln and Ready Player One, they remain outliers in a period increasingly defined by box office mediocrity at best and, at worst, failure.
After directing several hits in the aughts, notably War of the Worlds and Indiana Jones and the Kingdom of the Crystal Skull, Spielberg kicked off the 2010s with The Adventures of Tintin and War Horse. Each released in December 2011, they performed modestly but didn't break out as hits during the typically lucrative holiday season. But July 2016 would mark a new low for Spielberg when his adaptation of Roald Dahl's beloved children's book, The BFG, significantly underperformed at the box office. With a sizable $140 million budget, the fantasy adventure ultimately capped its theatrical run with a measly $199 worldwide. While the combined imaginations of Spielberg and Dahl may have seemed like a no-brainer in terms of audience appeal, The BFG was a major box office disappointment and one of the most costly of the filmmaker's career, with The Hollywood Reporter estimating a loss for Disney amounting to $90-100 million.
Despite Spielberg's rebound nearly two years later with Ready Player One's solid $579 million global haul, his box office woes returned with back-to-back duds. Released in 2021 and 2022, West Side Story and the autobiographical drama The Fabelmans took in a global $74 million and $43 million, respectively, becoming two of his lowest-grossing films in decades. The former fell particularly short of hopeful expectations, having been made for $100 million and marking the director's first musical effort. One can't help but wonder: what do these consecutive flops mean regarding his bankability as the all-time highest-grossing filmmaker?
What Accounts For Steven Spielberg's Diminishing Box Office Numbers?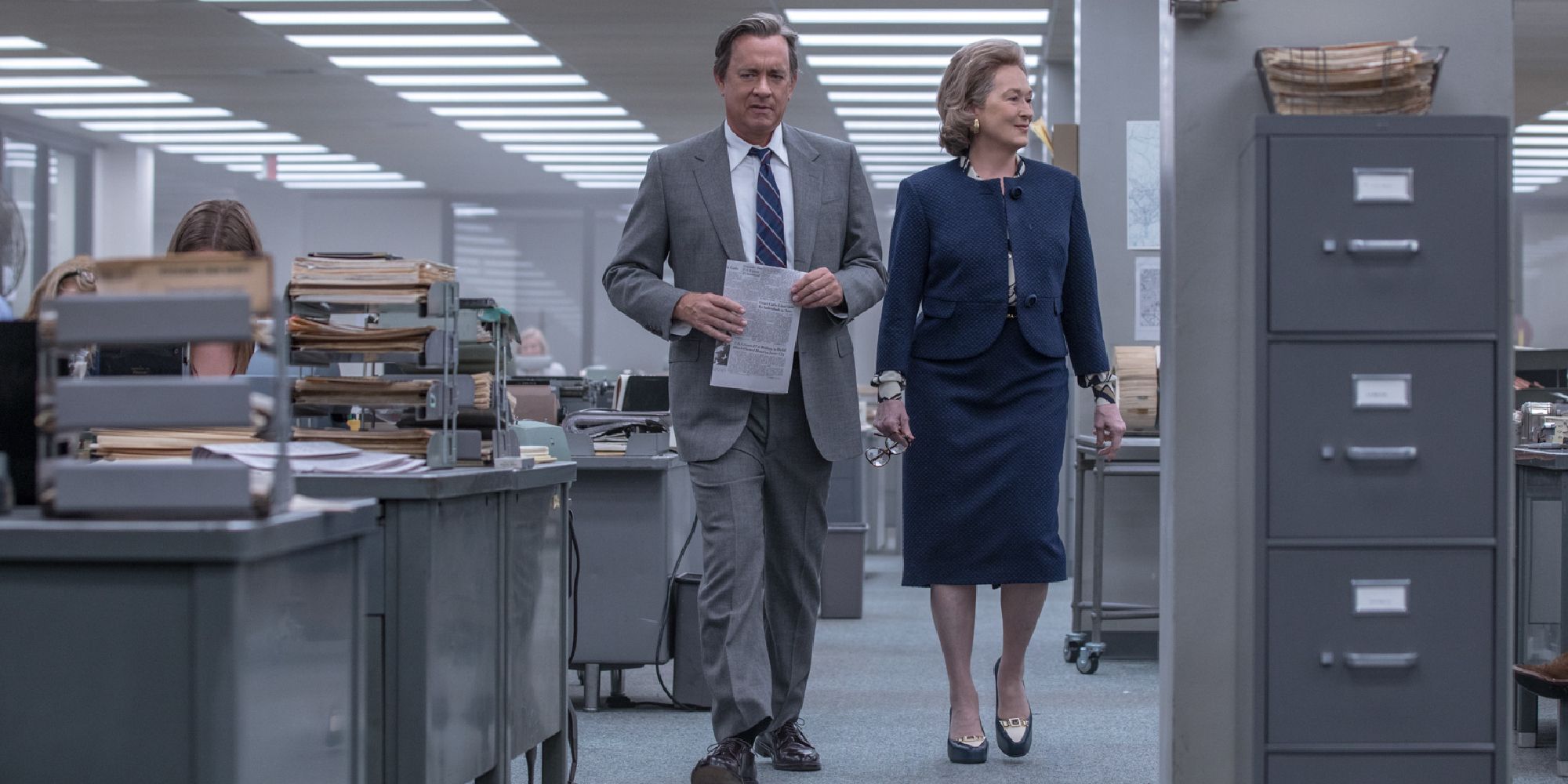 With multiple factors at play at any given time, box office dynamics are fickle and can't be summarily dismissed or accounted for with simplicity. While Steven Spielberg certainly still has the capacity to put viewers in seats, his draw as a powerhouse filmmaker has been impacted by numerous elements of an ever-changing entertainment landscape. Aside from the obvious effects streaming services have had on the theatrical market, the skyrocketing frequency of big-budget, franchise, and comics-based filmmaking in the last decade has made it more difficult for other large-scale fare to compete, particularly during a jam-packed summer movie season of which The BFG, a one-off adaptation, was released in July 2016.
On a different front, Spielberg's last decade of work has been largely comprised of historically-based, mid-budget, and oft-labeled "prestige" filmmaking. Coupled with the effects the COVID-19 pandemic had on getting people into theaters, these kinds of films, typically geared towards older audiences, have seen a particularly noticeable drop in appeal despite the high quality with which they're crafted. The one-two punch of the pandemic and, more crucially, streaming services' increasing stranglehold on viewers, has seemingly begun to phase these kinds of films out of the theatrical environment, with audiences becoming more accustomed to reserving their theater dollars for tentpole, escapist fanfare.
Though Spielberg's Bridge of Spies and The Post, made with relatively modest budgets and released to critical acclaim, brought in respectable numbers at the box office, their arguably limited appeal with audiences hindered their ability to break out into the big leagues. West Side Story, in a more significant way, fell prey to this dynamic in December 2021. While some were quick to blame the ongoing effects of the pandemic on theatrical attendance, Spider-Man: No Way Home was released the same month and grossed nearly $2 billion worldwide, suggesting that audiences' apprehension over returning to theaters was merely one aspect of a more complex and nuanced explanation behind the film's underperformance.
While it remains unknown exactly what kinds of films Spielberg hopes to tackle in upcoming years (he's rumored to be working on a remake of Bullitt), the reigning king of the box office has shown no signs of slowing down. With James Cameron in the number two spot and three Avatar sequels coming down the pike, it seems likely Spielberg will eventually lose his distinction as the highest-grossing director ever. But as the legendary filmmaker charges on, alternating between thrilling, imaginative spectacle and more mature, reverential drama, it's safe to assume he'll bounce back from some of his more recent box office disappointments. If Oppenheimer's box office performance is any indication, perhaps Spielberg merely needs to combine those two sensibilities to attract audiences in droves.