Netflix's official list of its most watched programs in history is a fascinating collection of data for numbers-obsessed pop culture geeks everywhere, but it's also a frustrating assemblage of figures. After all, Netflix is the one providing numbers for its own productions. It's hard to trust any corporation bragging about its own accomplishments, let alone one framing all those accomplishments through data it's cultivated on its own. Still, examining these numbers makes one thing clear: Jenna Ortega's Wednesday was an incredibly popular TV show. Like, really, really popular.
Those Addams Family characters have proven enduringly appealing to the public for a reason, so it's not a shock a Wednesday Addams program that featured the involvement of Tim Burton would continue that hot streak. However, what is still staggering is the viewership numbers Netflix is reporting for the program. Netflix is reporting a staggering 252,100,000 views for the show and over 1,718,800,000 hours viewed for the production over its first 91 days of release (that's the timespan all Netflix viewership numbers are now reported against). Again, the measurement of those "views" is suspect at best, but even third-party data about Wednesday's viewership indicates this program was a juggernaut. It was the biggest English-language Netflix program ever for the streamer, per Netflix. What's even more interesting, though, is that Wednesday's viewership makes one thing abundantly clear: Netflix's TV shows are way more popular than any of its original movie offerings.
What Are Netflix's Most-Watched Original Movies?
The most-watched Netflix movie ever, per the streamer, is Red Notice, which scored 230.9 million views. As noted by The Hollywood Reporter in June 2023 (when Netflix changed its measurements of viewership), this figure is especially peculiar because the viewership figure surpasses the amount of Netflix users that existed when the film debuted on the service in November 2021. Additionally, Netflix's viewership figures still don't account for whether or not people actually finished an entire movie when counting something as a "view." Red Notice could've just automatically started after someone fell asleep watching NCIS and that would count as a "view."
Still, for the sake of argument, that's what counts as a "view" on Netflix. Right behind Red Notice is Adam McKay's Don't Look Up (with 171,400,000 views) while The Adam Project and Bird Box are the only other Netflix original movies with over 150 million views each. Rounding out the top ten on the service is Extraction 2, with 133.8 million views. The most amusing factoid on this list is that the $200+ million budgeted The Gray Man only has two million more views than Robert Rodriguez's ramshackle low-budget kids movie We Can Be Heroes. In terms of the "hours viewed" metric, no Netflix original movie has ever cracked 500 million hours viewed, an obvious side-effect of these projects being much shorter than the average season of television (the longest of the top ten Netflix original films is Don't Look Up with a 143-minute runtime).
'Squid Game,' 'The Queen's Gambit,' and 'Stranger Things' Dominated TV Culture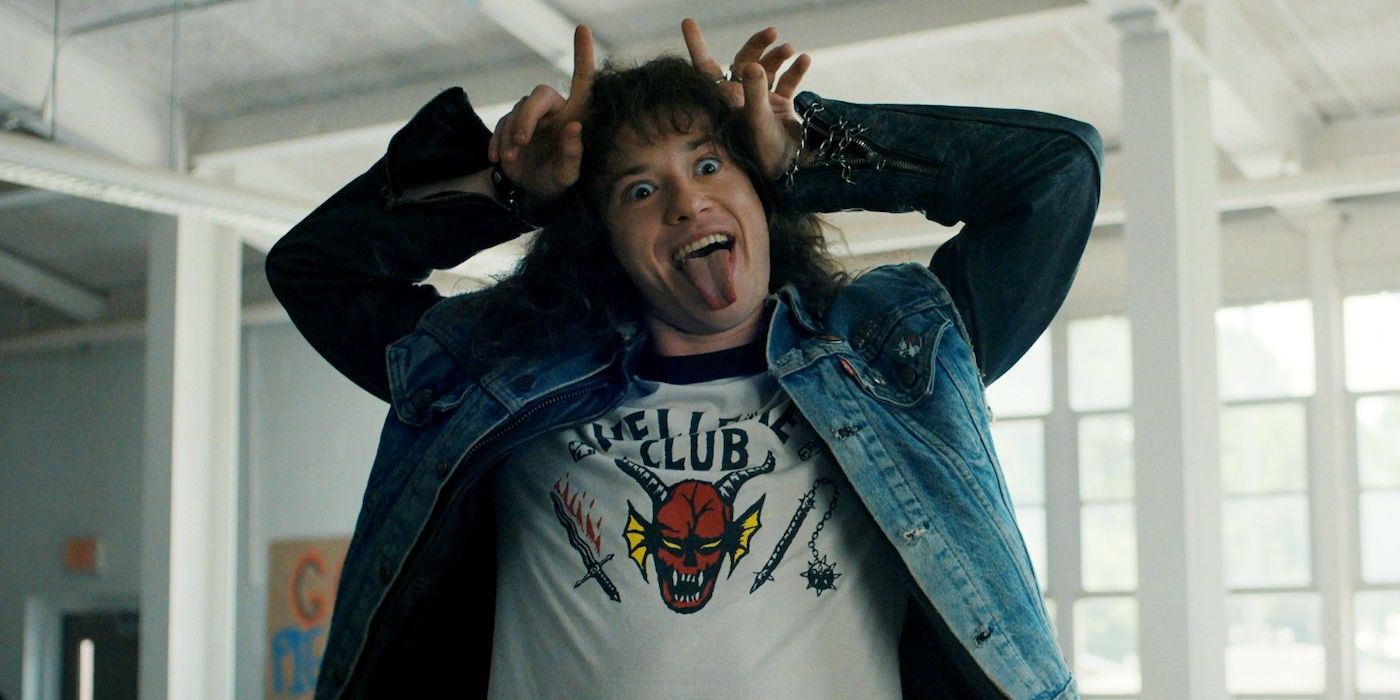 Compare this to the list of most-watched TV programs, which just dwarf the movies in terms of hours viewed. Credit where credit is due, most of the movies have outpaced TV shows in "views" but look at those hours viewed figures. Three different seasons of Netflix original programming have surpassed one billion hours viewed while nothing in the top ten falls beneath the 526 million hour viewed mark. Even the top ten foreign-language Netflix original TV shows have managed to surpass the Netflix original movies, most notably Squid Game Season 1 (the actual most-watched Netflix original program in history). This list even includes shorter seasons of television like the two parts of Lupin whose runtimes could easily be for much longer movies.
RELATED: Netflix's Most-Watched Movie Is Everything That's Wrong With the Streamer
It's clear from these lists that people love their Netflix original TV shows. More importantly, people are quite passionate about their love for Netflix original TV shows. Sales of chess sets went up like gangbusters after The Queen's Gambit, shirtless pics of Henry Cavill became more popular than ever after The Witcher, and stickers of Squid Games characters are plastered on the back of cars across the world. Of course, the intense popularity of the nostalgia-fueled Stranger Things is also something that can't be overlooked as it heads into its fifth and final season. By contrast, just try and wriggle any information about The Adam Project out of anyone who saw it. A joke, an emotional beat, an action scene, anything that resonated with them. You won't be able to get anything. Other top ten Netflix movies like The Mother and Red Notice seem like parodies of mainstream movies that would show up in the background of a sitcom. Heck, The Gray Man had a villain nefariously refer to a Ryan Gosling character as a "Ken doll" and that still wasn't enough to make the feature go viral in the post-Barbenheimer world!
Why Don't Netflix Original Movies Become More Popular?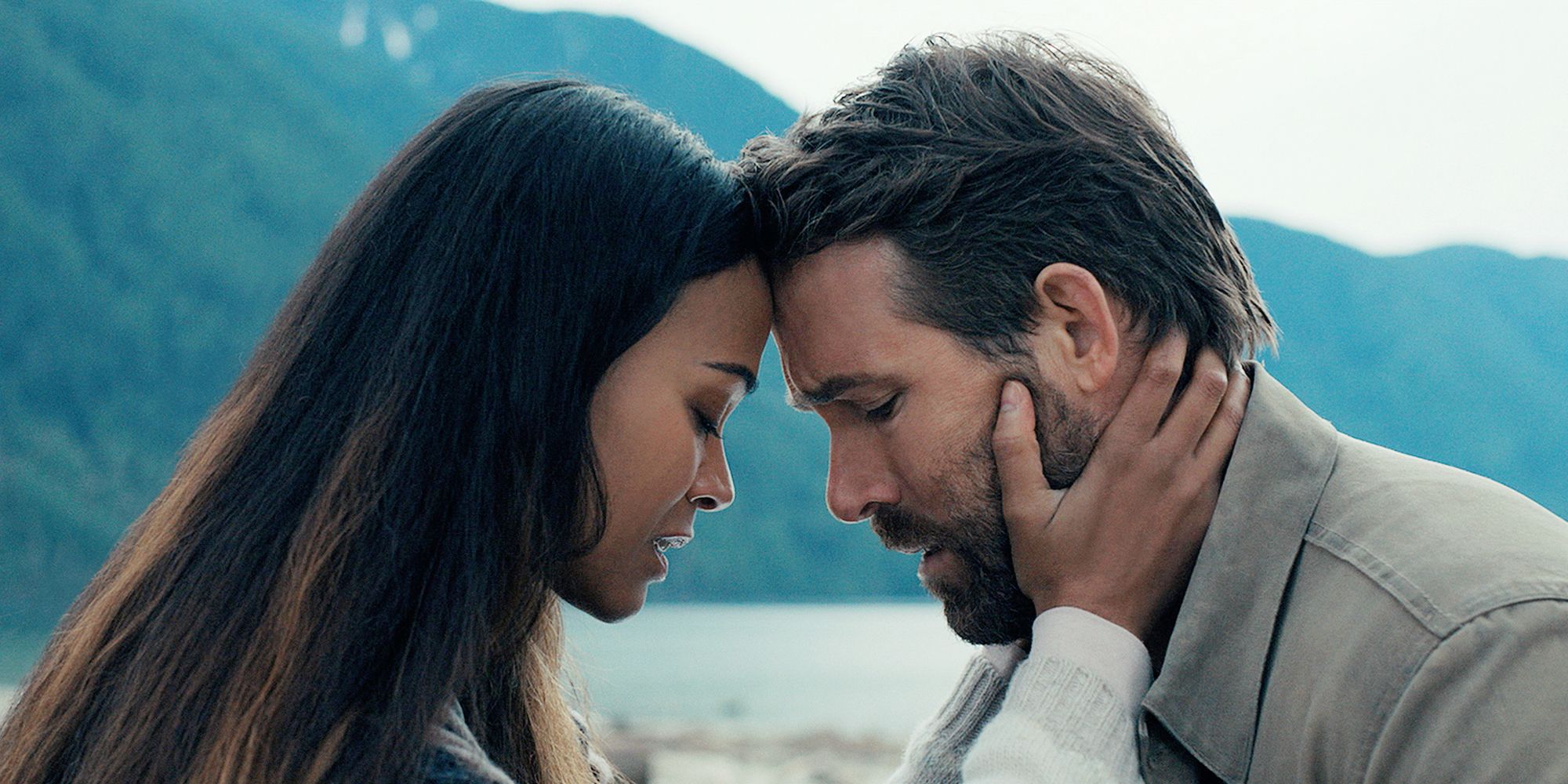 When Netflix pioneered the binge-model method of releasing TV shows in 2013 with programs like House of Cards and Orange Is the New Black, it was a bold method. However, conceptually, it made some sense. People have often done "marathons" of sitcom reruns on TBS or through DVDs of their favorite shows. The idea of having 13 episodes of a show immediately available for consumption had some underlying appeal, even if it wasn't always the best way to get a program to stick around in pop culture long-term. By contrast, when Netflix began releasing original movies straight to streaming in late 2015, it felt like a strange maneuver counter to how many people watch movies.
True, a lot of folks came across classic motion pictures for the first time on home video or TV reruns. But those motion pictures first played in theaters and built up their reputations through those theatrical runs. Netflix's release method was always innately at odds with how people often view watching "brand new" movies. Brand-new TV shows are meant to be something you can watch on the couch, which can make comfort food shows extra comforting or challenging programming extra subversive (the darkness of The Sopranos exists in your own home!) By contrast, movies are something you go out and experience at a set time with friends, family, or just as a good time by yourself. The scarcity of theatrical cinema (with a set amount of showtimes a day) makes even silly movies feel like "events." That's an element Netflix's "binge" style of releasing and zero commitment to movie marketing can never replicate.
'Barbie' and 'Oppenheimer' Remind Us That Movies Should Be an Experience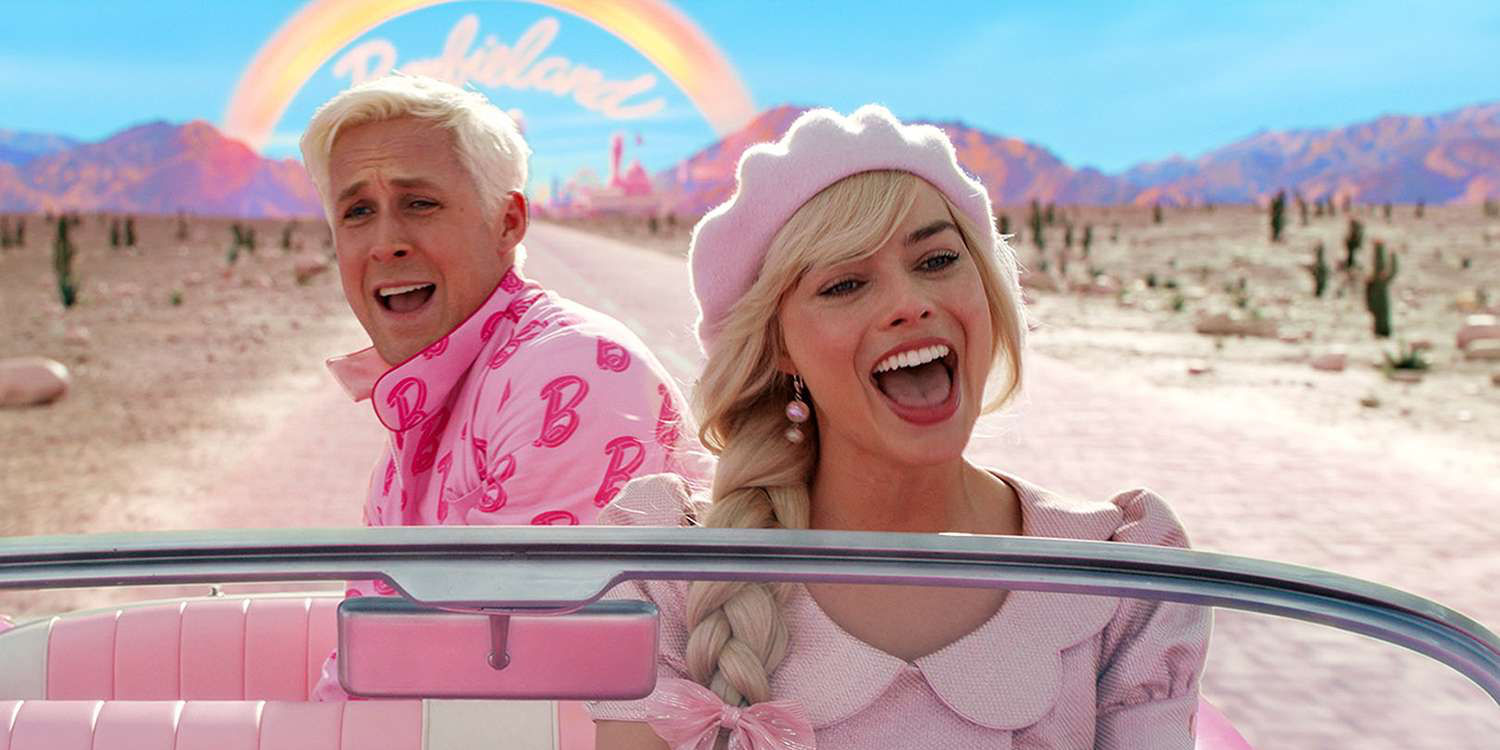 The biggest theatrical hits since COVID shut down the entertainment industry in March 2020 have also been the kind of smashes that would've been impossible to translate into the Netflix streaming space. Everything Everywhere All At Once could not have garnered its longevity and word-of-mouth as a streaming exclusive title. Barbie and Oppenheimer could never have been such must-see events if they'd dropped the same day on Max and Peacock. Would Avatar: The Way of Water have dazzled moviegoers if it went straight to Disney+? Unlikely. These projects and plenty of others have made the public jazzed about going to theaters again. They've also all become objectively way more popular and talked-about than nearly any title in the top ten Netflix original movies list (save for Glass Onion, which did have a theatrical release).
Even other streamers have realized that there's just no real value in dropping major movies on streaming exclusively. Apple and Amazon are now committing to debuting the vast majority of their movies in theaters first while WarnerDiscovery CEO David Zaslav is adamantly against Max being a home for streaming exclusive movies. Meanwhile, Disney+ was home to 14 brand new original movies throughout 2022 (including massive releases like Turning Red and Disenchanted) but has only housed five original narrative films (one of which, Flamin' Hot, was shared with Hulu) through the first nine months of 2023. Rival streamers have begun to figure it out: there's more cash to be made long-term by not treating movies like TV shows.
Netflix Movies Like 'Heart of Stone' Bring Nothing New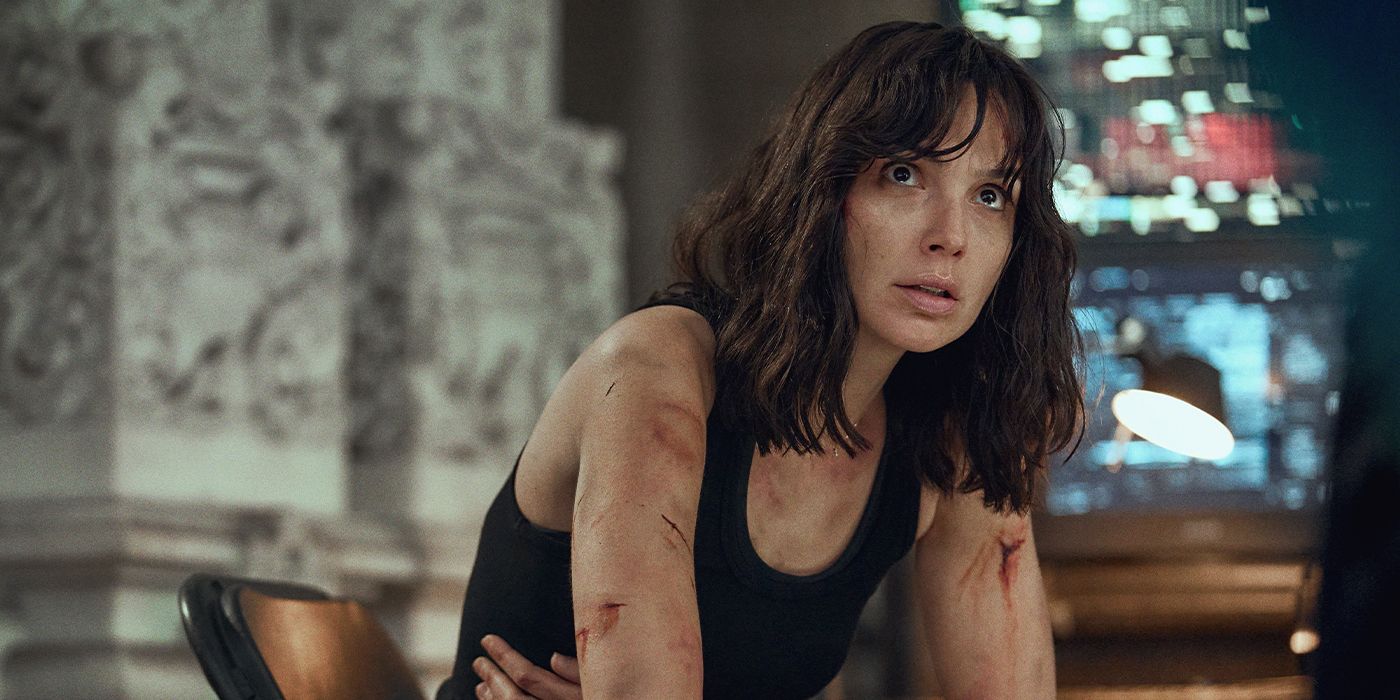 Recently, Netflix has started releasing half-seasons of major TV shows like The Witcher or Ozark. It's a way to keep the hype machine rolling over a longer chunk of time for costly productions while also acknowledging that the binge model isn't always the ideal method for launching seasons of television. It's a half-measure for Netflix, which still isn't willing to abandon the binge model despite so many signs indicating that it's not a viable method for launching small-screen programming. Meanwhile, the co-CEO of Netflix Ted Sarandos said that Netflix won't follow in Apple and Amazon's footsteps with theatrical launches for its movies.
Frankly, this method of releasing movies is now more about stroking the egos of the Silicon Valley tycoons behind Netflix (who always have to be "disrupters" or "trailblazers" rather than doing what's right for consumers and audiences). Then again, maybe movie theaters should thank their lucky stars Netflix isn't clogging up their finite number of screens with original movies like Heart of Stone or 6 Underground. Those kinds of titles haven't won people over being available "for free" with a Netflix subscription. They may just start riots of discontent if people had to pay to watch them on the big screen!
Whatever the future of Netflix's original movies looks like, it's clear in the present-day world that the streamer's original TV shows are much more popular with people than its original movies. Programs like Wednesday, Stranger Things, and Squid Game captured the imagination of the world, while The Gray Man and similar projects only gripped the imaginations of Netflix shareholders. As the acquired show Suits becomes a viewership juggernaut for this streamer while its costly original August 2023 blockbuster Heart of Stone has already faded from everyone's minds, Netflix to realize where its strengths lie.
The Big Picture
Netflix's viewership numbers for its original shows like Wednesday are incredibly high, making it clear that their TV shows are more popular than original movies.
The measurement of "views" on Netflix is questionable, but third-party data also indicates that Wednesday was a massive success.
People are much more passionate about their love for Netflix original TV shows, as seen in the increased sales of chess sets after The Queen's Gambit and the popularity of Squid Game characters. Original movies, on the other hand, struggle to gain the same level of popularity.