he first half of 2023 has proven to be quite a feat for horror films. From hit franchise reprisals like Scream and Evil Dead to brand-new stories like M3GAN and Knock at the Cabin, this year has seen some spine-chilling stories of earthly and unearthly beings, so far, and there's more to come. And now Suitable Flesh joins the long list of most-anticipated horror films coming up later in the year. Adapted from H.P. Lovecraft's short story The Thing On The Doorstep, Suitable Flesh is directed by Joe Lynch and written by Dennis Paoli, and is all set to unleash ultimate horror on the big screen. The story follows a psychiatrist, who becomes obsessed with one of her patients, which eventually links to an ancient curse.
Despite all the questions and controversies surrounding his work, Lovecraft remains synonymous with cosmic dread, redefining supernatural and sci-fi horror during his time. Even generations later, his works have been instrumental in inspiring modern-day films about sinister, dark, inexplicable terrors that fans swear by. As is the case with Suitable Flesh. Released at the Tribeca Film Festival 2023, the upcoming horror film appears to be a blend of supernatural, body-horror, and psychological horror that will showcase some classic elements of Lovecraftian horror, in a modern setting and adapted to suit the sensibilities of the present-day audience and storytelling trends.
For fans of horror stories with dark, deadly, and provocative concepts, Suitable Flesh could be just what you are looking for to watch next. And bolstered by a solid cast and creator team with ample experience in the genre, you can expect nothing but a terror fest. While you wait for the film to arrive on the big screen, learn about everything we know about Suitable Flesh, from the guide below including the film's release date, plot, cast, and characters.
Editor's Note: This article was updated on September 19.
RELATED: Body Horror, Neon Colors, Monsters, and Insanity: A List of Must-See Lovecraft Cinema
What Is Suitable Flesh About?
To simply define, Suitable Flesh is what critics are calling "a gory, horny, and outlandish Lovecraft adaptation" in a positive way. In other words, this film could be reminiscent of the typical 80s-style "raunchy" horror films that do the perfect job of inducing blood-curdling terror and yet not so mind-bending that it haunts you for days after. As per the official synopsis, Suitable Flesh follows,
"a once-esteemed psychiatrist who gets obsessed with her younger patient, who happens to have multiple personalities. After murdering one of her patients, she watches her life take a nightmarish turn as she soon encounters supernatural forces, seemingly connected with an ancient curse."
When Is Suitable Flesh Coming Out?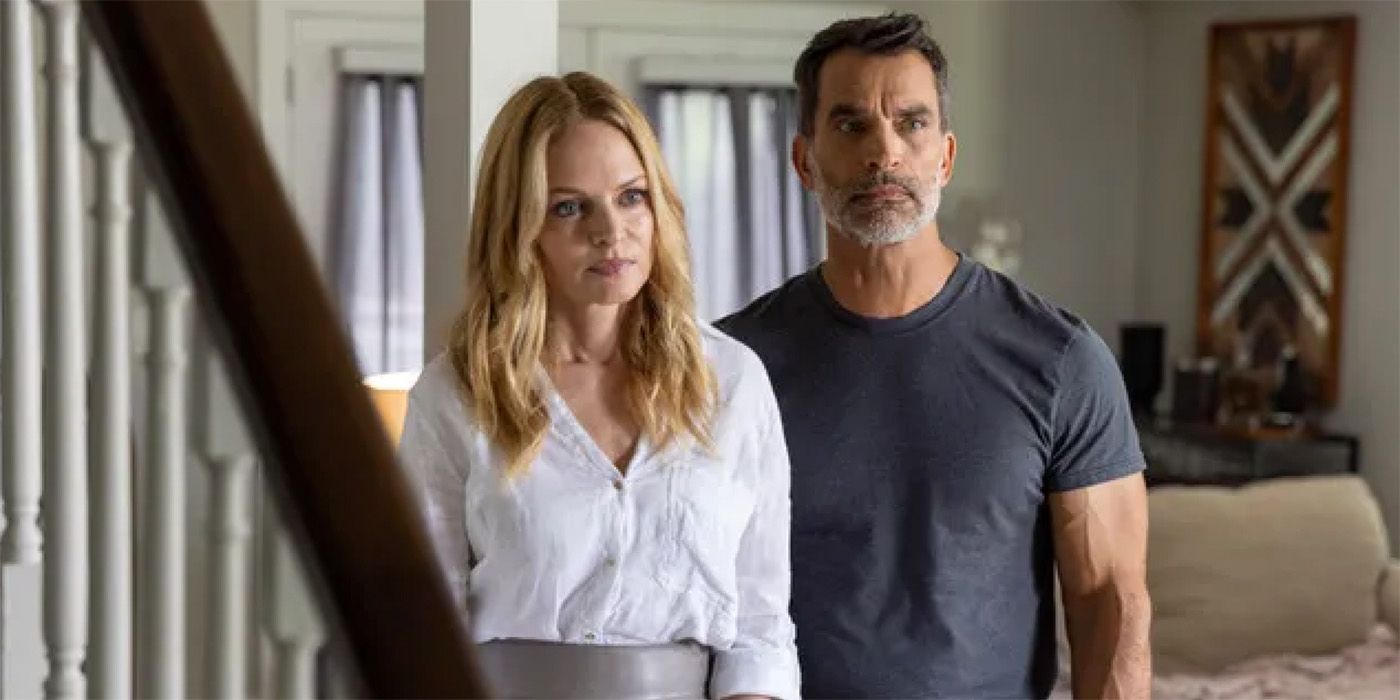 Suitable Flesh had its world premiere at the 2023 Tribeca Film Festival on June 11, 2023, as part of the festival's "Escape from Tribeca" lineup. It has now been announced that Suitable Flesh will premiere in theaters and on VOD on October 27, 2023, followed by a Shudder premiere in January 2024.
Where Can You Watch Suitable Flesh?
When Suitable Flesh premiers in October, it will be available in theaters as well as on VOD, but you'll have to wait a while to stream the film. As we mentioned above, Suitable Flesh is currently expected to begin streaming on Shudder in January 2024. Meanwhile, you can also catch up on similar Lovecraftian horror films like Nicolas Cage's Color Out of Space or Glorious, among a slew of other scary movies currently streaming on Shudder.
Is There a Suitable Flesh Trailer?
The red band trailer for Suitable Flesh gives just the taste of dread that you expect from Lovecraft's visions. From the first look at the film, we can say that the film's creators are ensuring that you are in for the next level of terror.
RELATED:7 Best Horror Movies to Stream on Shudder in July 2023
Who Stars in Suitable Flesh?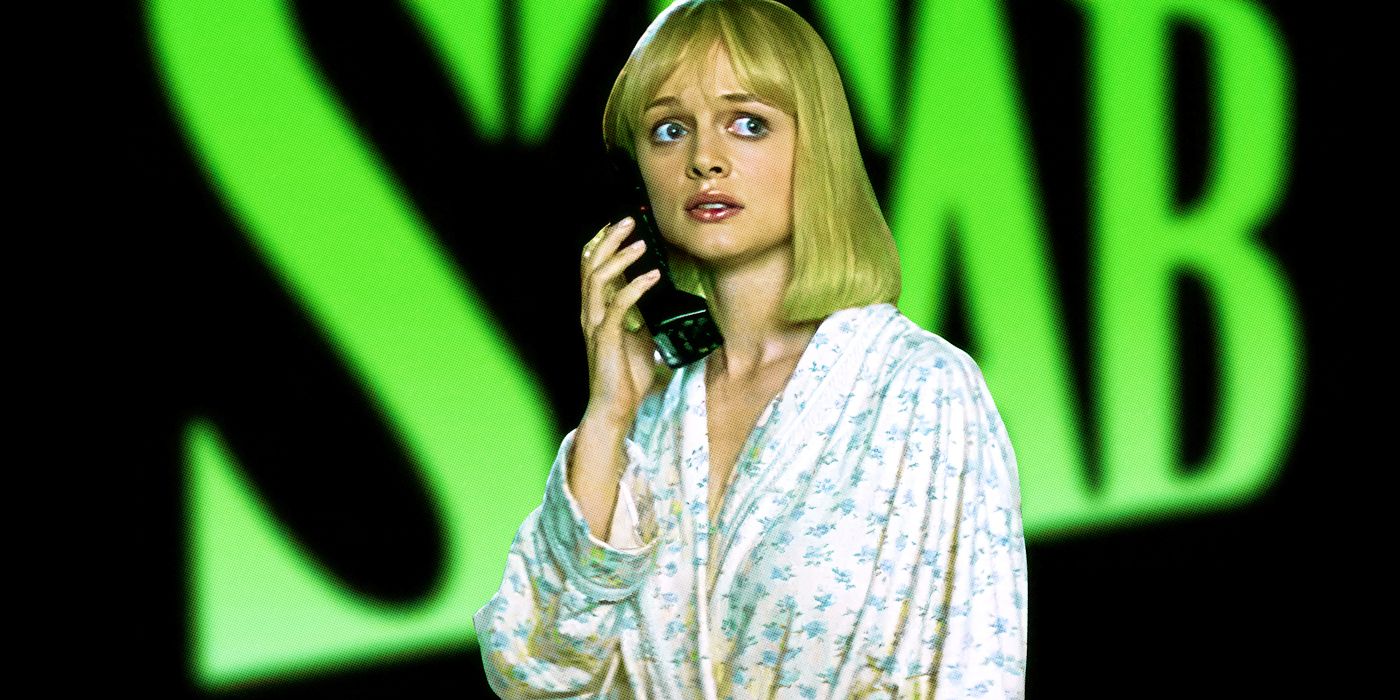 As RLJE's Mark Ward stated in an interview, "The cast of Suitable Flesh led by Heather Graham brings layered, complex performances to this new take on Lovecraft." Coincidence or not, the cast and crew of the upcoming film come with a solid background in horror, including Heather Graham, who headlines the cast as the protagonist, and has had previous horror films like From Hell, Terrified, and Blessed on her resume. She will also be seen next in yet another horror film, Oracle. She is joined by Barbara Crampton, a genre icon and star of 80s cult classics like Re-Animator, Chopping Mall, and From Beyond, and recent films like Jakob's Wife and Glorious. The two stars are accompanied by Judah Lewis of The Babysitter fame, who would most likely play the younger patient she is obsessed with. Although Lewis is relatively a newcomer to the genre, his previous work in the Netflix original, and other horror films like Summer of 84 and I See You puts him in the right mix for Suitable Flesh as well.
The rest of the main cast also includes Johnathon Schaech of Day of the Dead: Bloodline fame and Bruce Davison of Ozark fame, along with Chris McKenna (The Young and the Restless), Brett Newton (American Rust), Drake Malone (Are You from Dixie?), Jonah Ray (Better Things), Hunter Womack (Your Pretty Face Is Going To Hell), Giovannie Cruz (The Suicide Squad), and JD Evermore (Rectify) in various supporting roles.
Who's Making Suitable Flesh?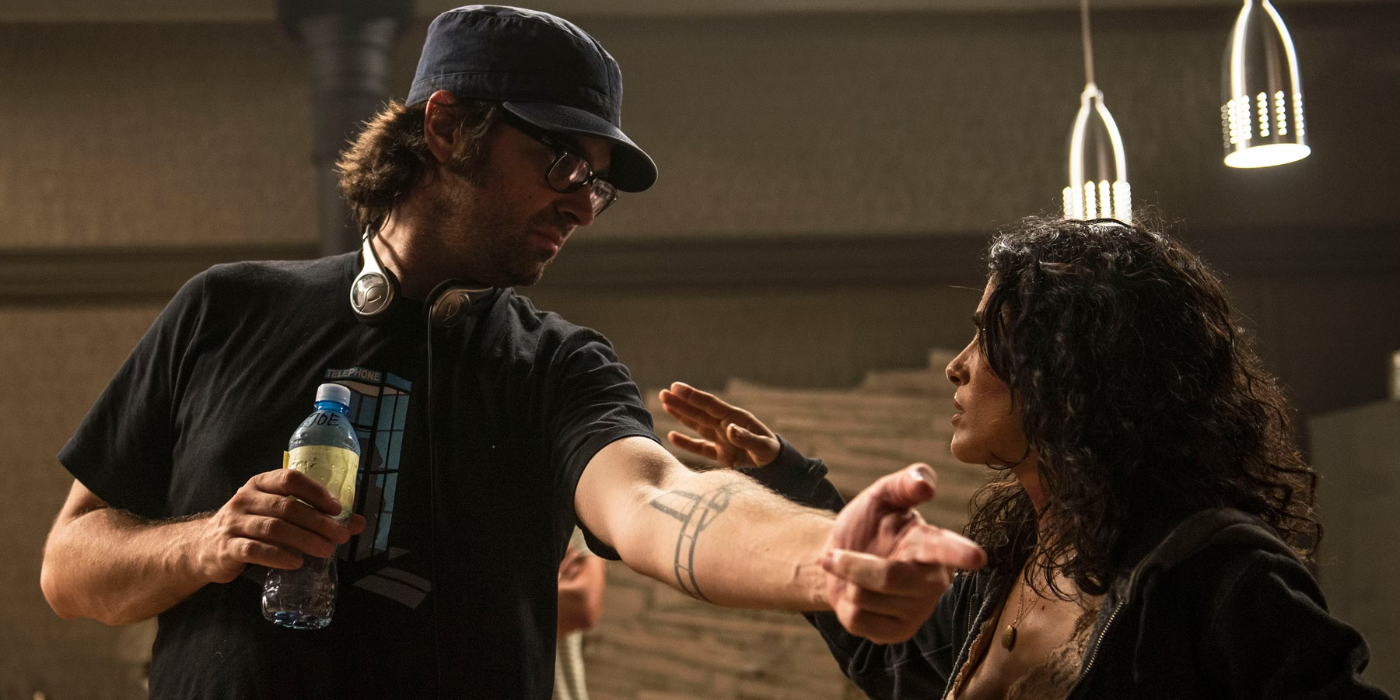 Suitable Flesh is a loose adaptation of H.P. Lovecraft's short story The Thing On The Doorstep from the Cthulhu Mythos universe, with the screenplay by Dennis Paoli and directed by Joe Lynch. Filmmaker, cinematographer, and actor, Lynch's portfolio boasts of several titles in the horror genre and is best known for his previous projects like the slasher film, Wrong Turn 2: Dead End, horror-comedies like Chillerama and Knights of Badassdom, action comedies like Mayhem, and the horror anthology series Creepshow. Lynch also serves as the executive producer for Suitable Flesh, along with Nina Kolokouri, Rick Moore, James Norrie, and Brian Yuzna. The film's writer, Paoli is another popular name in the business of horror films. He achieved great recognition for penning the screen adaptations of Lovecraft stories for the successful, fan-favorite film Re-Animator and its equally popular sequel, From Beyond, both of which are notable 80s horror flicks. Paoli has also written for the films, Body Snatcher, Mortal Sins, Castle Freak, and Dagon, among several other similar films from the 90s and 00s. The film is produced by Morgan Peter Brown, Barbara Crampton, Bob Portal, Inderpal Singh, and Joe Wicker, with cinematography by David Matthews of Glorious and Jakob's Wife fame.