The Big Picture
Haing S. Ngor's debut film performance in The Killing Fields won him an Academy Award and made him the first Asian-American to win in the category.
Ngor survived the brutal Khmer Rouge regime in Cambodia, enduring torture and starvation. He later fled to the United States and became a physician and actor.
Ngor's murder in 1996 was initially deemed a botched robbery, but there are suspicions that powerful and shadowy forces, possibly tied to the Khmer Rouge, were involved.
For his debut film performance in 1984's historical drama, The Killing Fields, actor and physician Haing S. Ngor took home an Academy Award for Best Supporting Actor, becoming the first Asian-American to win in the category and an overnight household name in entertainment. Having survived the genocidal horrors that plagued his native Cambodia during the mid-to-late 1970s, Ngor immigrated to the United States and, in addition to his career in film and television, became a prolific and outspoken critic of his home country's brutal Khmer Rouge government and its tyrannical leader, Pol Pot. But on February 25, 1996, Ngor's life was cut tragically short at age 55 when he was murdered outside his Los Angeles home. While his death was ultimately deemed the result of a botched robbery, more details eventually emerged suggesting the possibility of more powerful and shadowy forces at play.
Who Was Haing S. Ngor?
Born in Cambodia on March 22, 1940, Haing S. Ngor pursued a career in medicine, specializing in obstetrics and gynecology. However, his thriving life as a doctor and husband in the capital of Phnom Penh was upended beginning in 1975 when the Khmer Rouge, a communist movement led by a ruthless dictator, overthrew Cambodia's government and embarked on a years-long campaign to purge its population of anyone it deemed a political or intellectual threat to its iron fist of power. Among the many Cambodians forcibly relocated to the countryside were Ngor and his wife, Chang My Huoy, who ended up in a forced labor camp. Huoy would tragically die during childbirth while interred, while Ngor endured torture, and starvation, and had to conceal his role as a physician to avoid certain death. Per Britannica, when the Khmer Rouge was finally ousted from power by invading Vietnamese armies in 1979, an estimated 1.5 to 2 million Cambodians had been killed. Following the regime's collapse, Ngor and his niece fled to Thailand, where he found work as a physician in a refugee camp. The following year, they made their way to the United States, settling in Los Angeles where Ngor took a job counseling fellow refugees.
It was around this time that Haing S. Ngor encountered Pat Golden at a wedding in California. A casting director looking for actors to appear in a film about the Cambodian genocide, Golden pursued Ngor to play Dith Pran, a journalist who'd also survived the Khmer Rouge's reign. Though he'd never appeared before cameras, Golden said Ngor "had an innate gift for acting," and despite some initial hesitancy, he journeyed back to Thailand to shoot The Killing Fields. Given the nature of the film, the notion of once again facing such freshly traumatic territory must've been unimaginable for Ngor, but director Roland Joffe commended the physician-turned-actor in telling The Hollywood Reporter, "He was very brave. Acting means you have to give of your soul, and he did that." Surely, it would be that sense of bravery that would compel and enable Ngor to continue enlightening people about his experiences, and those of millions of others, who'd suffered and died under the Khmer Rouge.
Which Movie Did Haing S. Ngor Win an Academy Award For?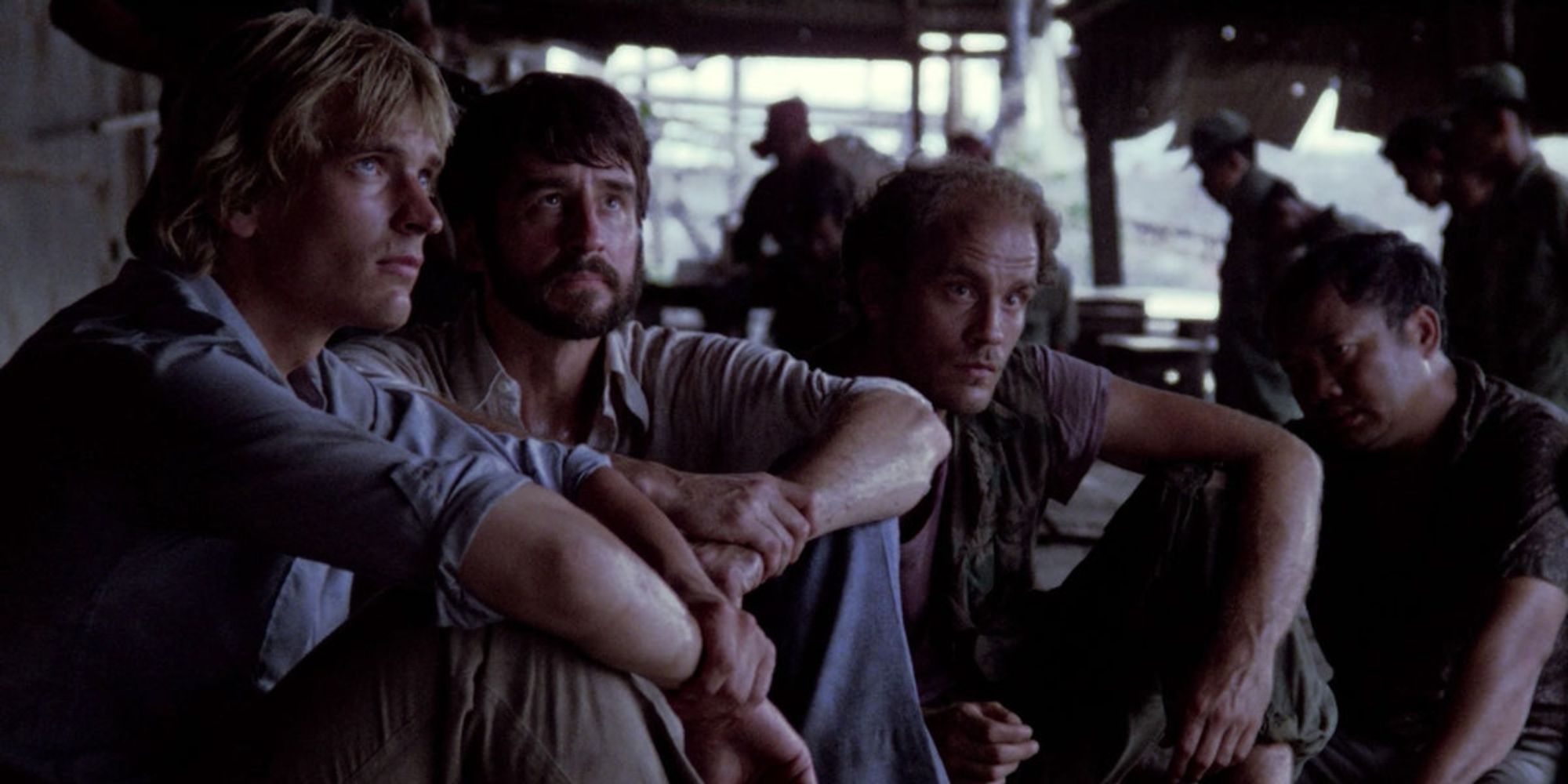 The Killing Fields was met with great critical acclaim when released in 1984, and when awards season came around, it nabbed seven Academy Award nominations including Best Picture and Best Supporting Actor for Haing S. Ngor. Caught in L.A. traffic on his way to the ceremony, Ngor, along with his niece Sophia Ngor Demetri, made it to the venue just in time for the actor to hear his name announced as the year's Best Supporting Actor. Taking the stage before the audience and millions of viewers, he delivered an acceptance speech for the ages with a mixture of pride, humility, and gratitude. He'd later give his statuette to his niece and proclaim, "This is for you. I did this for you." After The Killing Fields, Ngor continued acting with occasional roles in film and television and fought to raise awareness about the Cambodian genocide until early 1996.
RELATED: The 10 Best Movies of 1984, Ranked
Haing S. Ngor's Murder Has Become a Topic of Speculation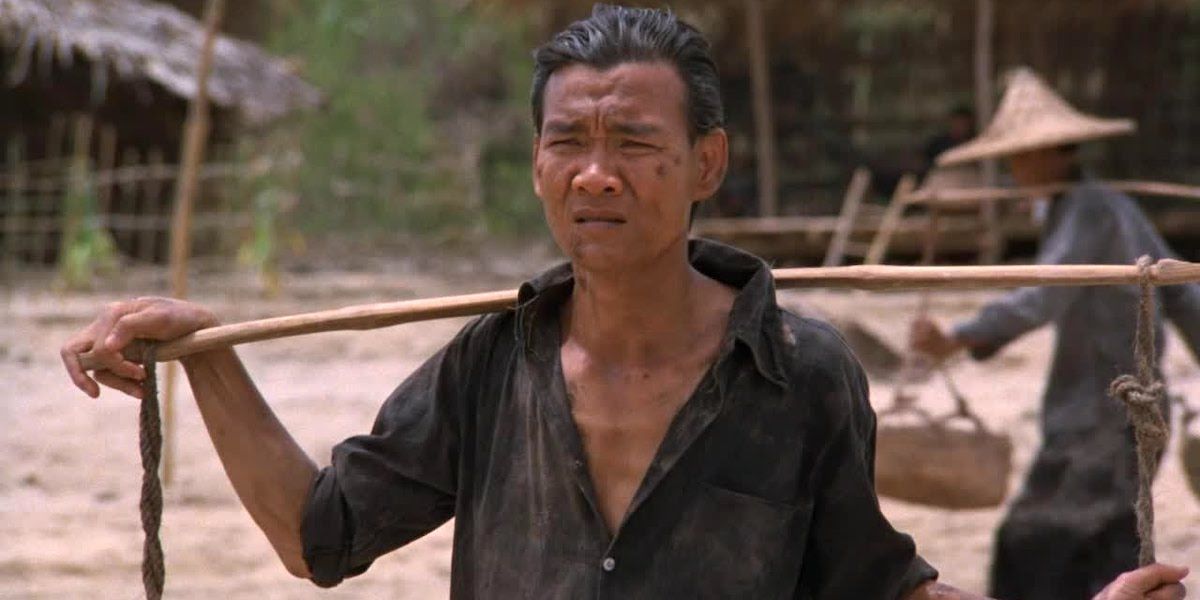 On February 25, 1996, Haing S. Ngor was confronted by three teenagers and shot to death outside his Los Angeles home. His death was ruled a homicide via a botched robbery, though in subsequent years, the legitimacy of such a ruling has been questioned. According to People, the teenagers didn't steal his Mercedes car or the $3,700 in cash on his person, certainly a suspicious notion for a trio of alleged thieves. Ultimately, the killers were tried and convicted, with Ngor's good friend Jack Ong telling The Hollywood Reporter, "I want to believe that our judicial system worked. That way it's easier to move on." But others were and continue to be not so convinced. Considering his vocal and prolific activism regarding the Cambodian genocide, the idea that Ngor's murder was politically motivated, and perhaps even ordered by former members of the Khmer Rouge, began gaining momentum among members of America's Cambodian community.
Speaking with Vice in 2016 about his documentary, The Killing Fields of Dr. Haing S. Ngor, filmmaker Arthur Dong addressed the possibility of Ngor's death at the hands of the Khmer Rouge. Referring to comments made by Kang Khek Iew (nicknamed "Comrade Duch"), one of the regime's premier maniacs who ultimately claimed Haing S. Ngor's death was ordered by remnants of the Khmer Rouge, Dong said, "For me, the jury's still out. I acknowledge the convictions, but you also have to acknowledge that no one forced Duch to say what he did. You know, talk to some people, and they'll say Duch is crazy; others will argue that he was inside the regime and knew exactly what went on." Ngor's niece would ultimately express concern over the possibility he was killed by political enemies. "I was scared for him because he spoke freely about Cambodia," she told People. "It wasn't safe but he didn't care. He just wanted to help the people in his country. But the Khmer Rouge was still around so I'm always worried about him."
Haing S. Ngor's Legacy Lives On Decades Later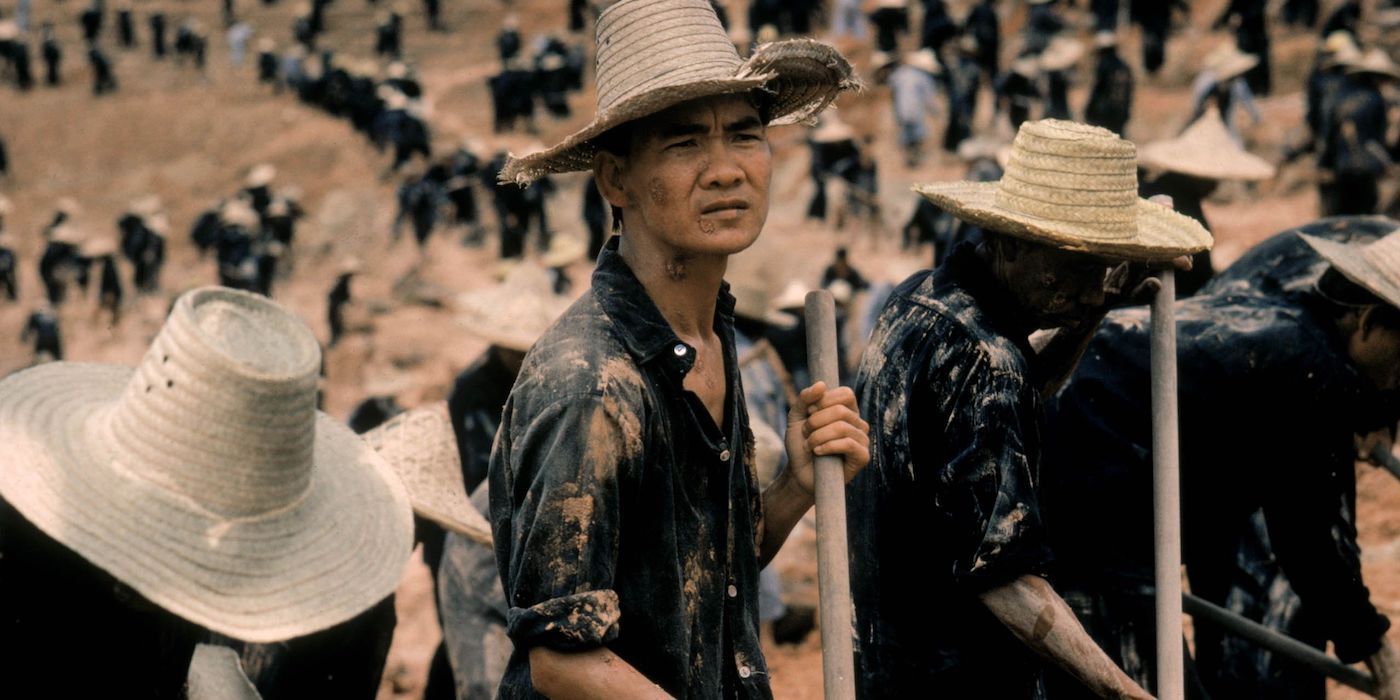 While the exact motivation behind the murder of Haing S. Ngor may never be known, what's certain is the lasting impact of his life story and the tirelessness with which he spread awareness of the Cambodian genocide. "He used his fame to educate people," his niece told The Hollywood Reporter. "And today, every time people see his Oscar, they ask me about Cambodia, and then his legacy goes on." Despite his relatively brief time in the spotlight through film, television, and unwavering advocacy for human rights, Ngor served as a beacon of hope, shining a ray of light on one of history's darkest chapters in an effort to prevent such tragedies from taking place again. A trailblazer in more ways than one, his survival and subsequent transcendence onto the world's stage will undoubtedly endure and continue serving as inspiration for people around the world to share harrowing stories highlighting the strength and resilience of the human spirit.