Beauty and the Beast was a landmark movie in the history of animation and remains one of Disney's most beloved films. After overcoming a tricky production and the tragic death of lyricist Howard Ashman, the film was released to universal praise. It became the first animated film nominated for the Academy Award for Best Feature and showed that the Disney Renaissance was only beginning.
One of the reasons for the film's success was its characters. They are among some of Disney's best-developed and lovable, though some naturally rank higher than others.
10
Monsieur D'Arque
In order to coerce Belle (Paige O'Hara) into marrying him, Gaston (Richard White) decides to send her father, Maurice (Rex Everhart) to the local asylum. He bribes the owner of the asylum, Monsieur D'Arque (Tony Jay) to aid in the plan. Even though D'Arque knows Maurice is harmless, he enthusiastically agrees.
RELATED: How 'Beauty and the Beast' Shaped the Landscape of American Animation for 30 Years
D'Arque's time in the film is brief, but it's enough to set him up as the most despicable character. The sheer delight that he shows when listening to Gaston's plan paints him as someone motivated only by greed and cruelty. Jay's performance was so good that he would later get the role of Frollo in The Hunchback of Notre Dame.
9
LeFou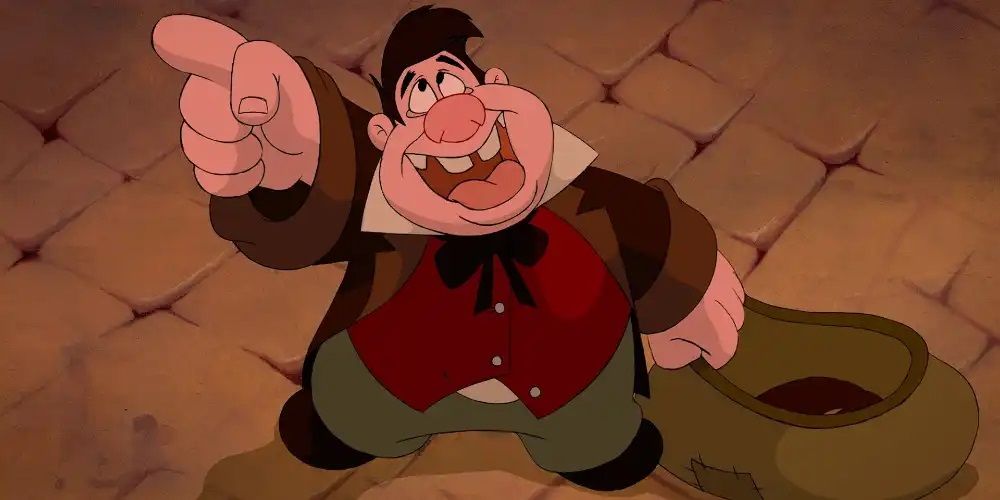 Wherever Gaston goes, he is shadowed by his loyal side-kick, LeFou (Jesse Corti). Normally he serves as Gaston's hype man, showering him with praises and pulling him out of gloomy moods with catchy musical numbers. He also puts up with a lot of abuse when Gaston is displeased, but it's worth it to be able to bask in his glory.
Unlike Gaston, LeFou doesn't have a hammy personality to make up for his despicable actions. He's so eager to get his idol's approval that he aids him in his selfish schemes with a devilish smile on his face. Occasionally he does get out a sarcastic remark or two, but they're few and far between.
8
Gaston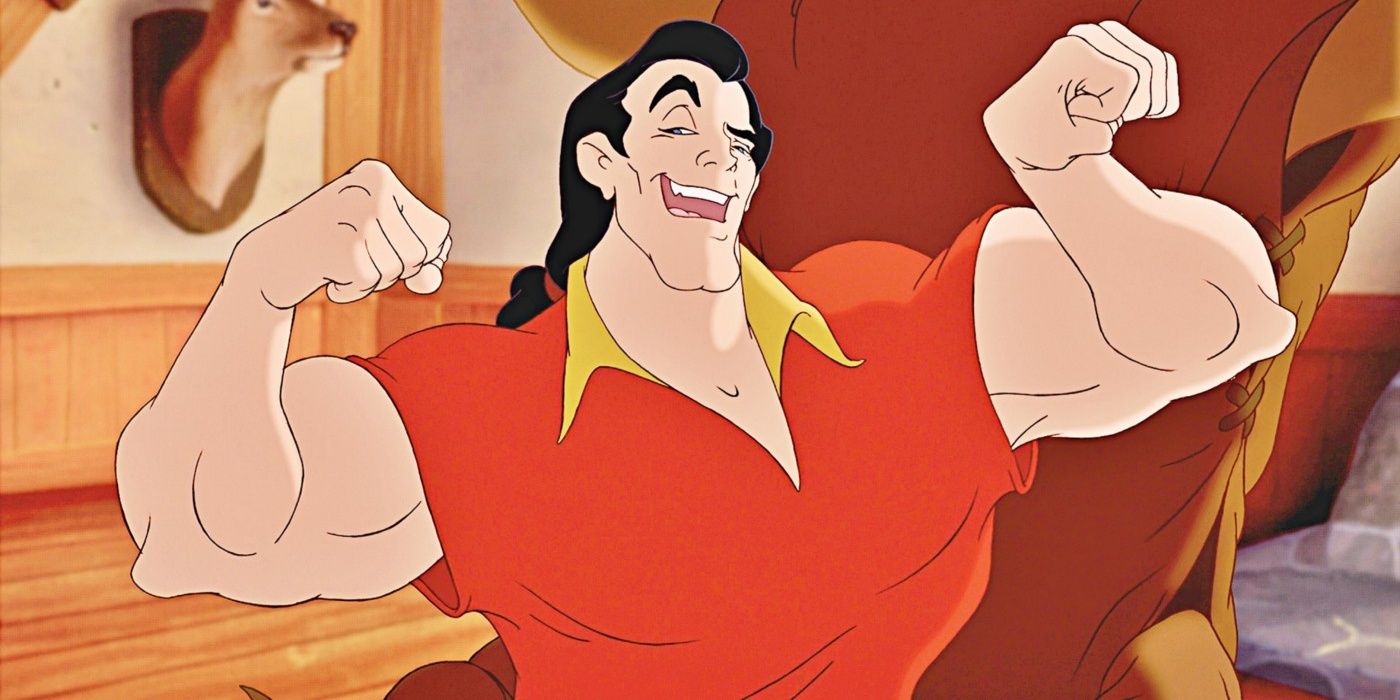 The local hunter and town darling, Gaston is loved for his feats of manliness and boundless bravado. Since he is the best man in town, he wants Belle to be his bride since she is the most beautiful woman. When she rejects him, his broken pride takes him down a dark road to get what he wants.
RELATED: 10 Best Disney Animated Villains, Ranked From Evil to Claude Frollo
Gaston is one of Disney's best villains thanks to his larger-than-life personality and his transition from town jock to fearmongering antagonist. However, while his bravado and chauvinistic attitude are entertaining for audiences, he's really a deplorable person. He treats Belle like a prize to be won and has no qualms about hurting or even killing innocents if it means winning in the end.
7
Cogsworth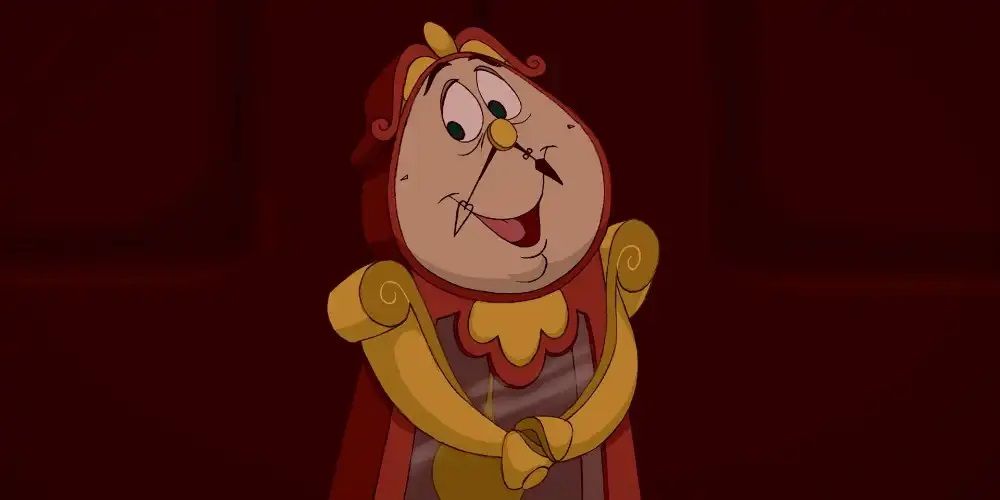 As the Beast's (Robby Benson) majordomo, Cogsworth (David Ogden Stiers) is in charge of handling the day-to-day operations of the castle. When Maurice and Belle come to the castle, Cogsworth initially wants the staff to interact with them as sparingly as possible. However, even he can't help but be swept up by Belle's positive influence.
Cogsworth is more uptight and a stickler for rules than his fellow servants. This is because he takes his responsibilities very seriously, but he can loosen up when it comes to educating others about the castle's history. His comradery with Lumière (Jerry Orbach) also adds a lot of humor to the film.
6
Maurice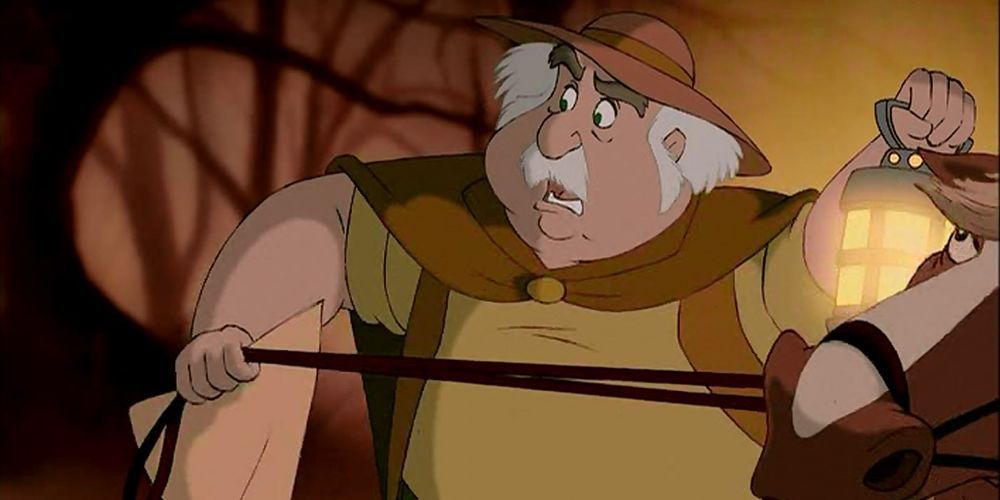 Belle's father serves as the local inventor in their poor provincial town. Almost everyone sees him as a crazy loon, good for a laugh as his inventions blow up in his face, though Belle has faith that they'll work. When he is imprisoned by the Beast for trespassing, Belle takes his place, prompting Maurice to find a way to save her.
RELATED: From 'The Incredibles' to 'Finding Nemo': The 10 Best Disney Movie Dads
Compared to other Disney dads, Maurice is on the higher end of the spectrum. He's supportive of his daughter's lifestyle and is willing to brave the Beast's castle alone to rescue her if he must. He's even willing to believe Belle when she tells him the Beast has changed his way.
5
Chip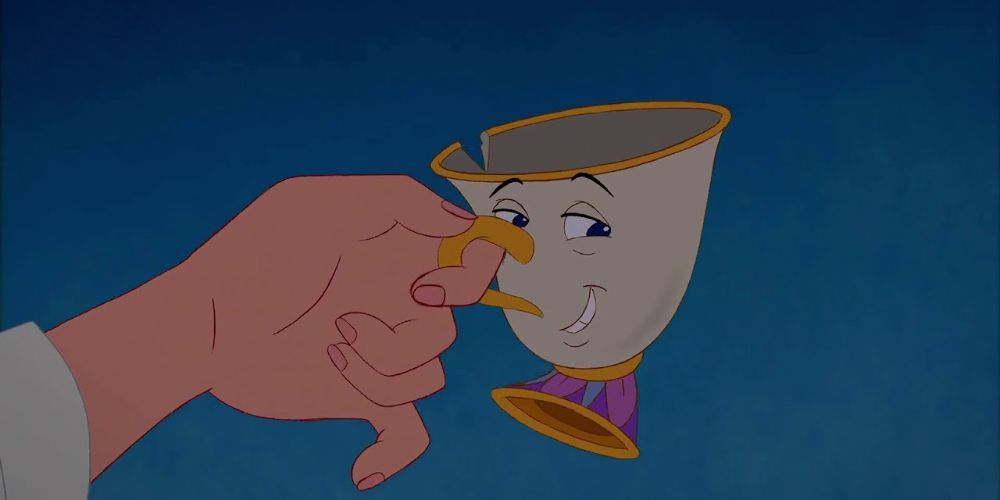 The youngest member of the castle's staff, Chip (Bradley Pierce) is often found helping his mother, Mrs. Potts (Angela Lansbury) in the kitchens. He loves it when guests come to visit, especially when they drink tea out of him. He comes to view Belle as an older sister during her stay at the castle.
Chip is one of Disney's best child characters. He is a sweet, innocent boy with a love for adventure and making new friends. He even gets to help save the day by using one of Maurice's inventions to save him and Belle when they're imprisoned by Gaston.
4
Mrs. Potts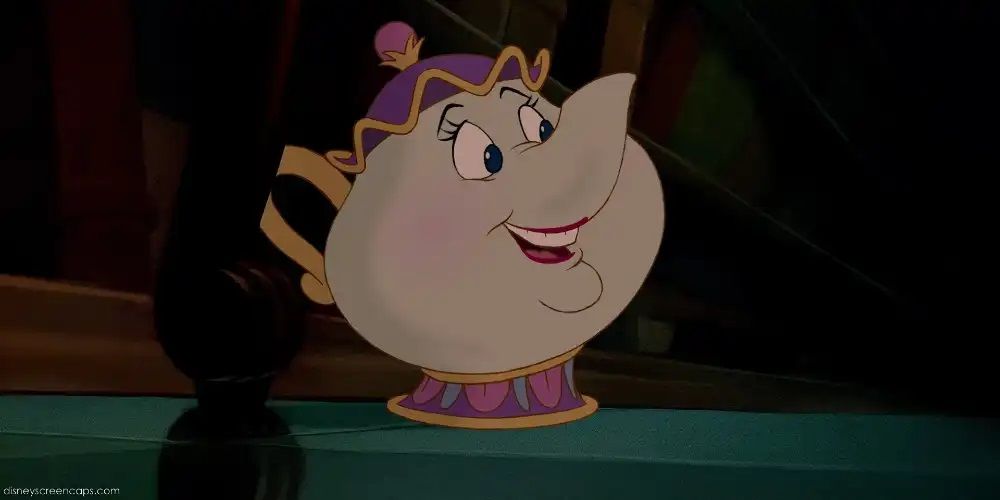 As the head housekeeper of the castle, it is Mrs. Pott's job to ensure that every guest has their needs met. She always offers new guests a cup of tea and a warm, cheery personality. Her empathetic nature makes her the perfect mediator whenever conflict erupts among servants, guests, or even their master.
RELATED: 10 Scene-Stealing Supporting Characters In Animated Disney Movies
Mrs. Potts might be the most dedicated to her job of all the castle staff. She is never afraid to speak her mind and can be very no-nonsense when it comes to ensuring that her guests are well cared for. She's even one of the few servants that the Beast is willing to take advice from when he isn't in a temper.
3
Lumière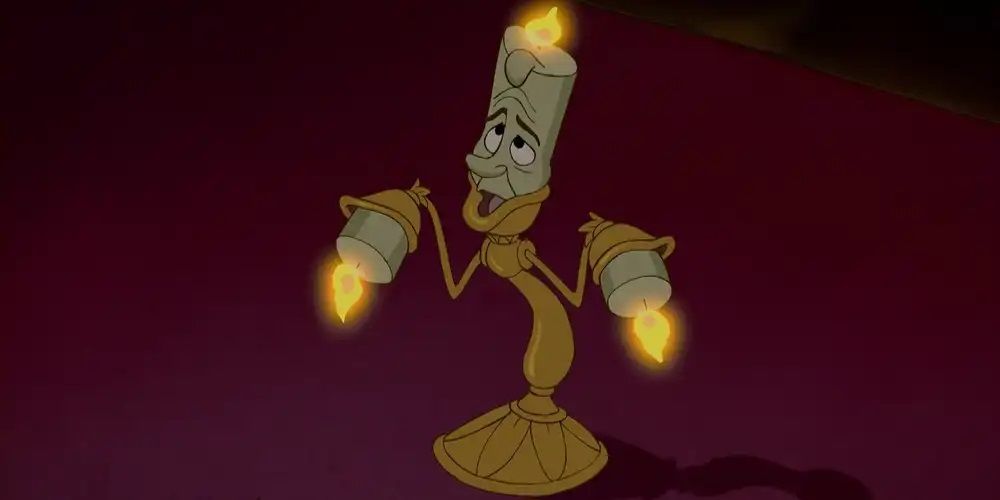 There is perhaps no better maître'd in all of France than Lumière. He is always determined to make sure the guests who come to the palace have the best experience possible through his theatrical personality and friendly disposition. Despite his occasional rebellious streak, the Beast values Lumière's counsel and frequently turns to him for advice.
Lumière ranks high among Disney's side characters thanks to his charming personality. He delights in making others smile and is not afraid to go behind the backs of his superiors if it means enhancing the experience for others. Of all the staff, he has also taken to his new form the best, using his flames to enhance his performance or burn Cogsworth during a dispute.
2
The Beast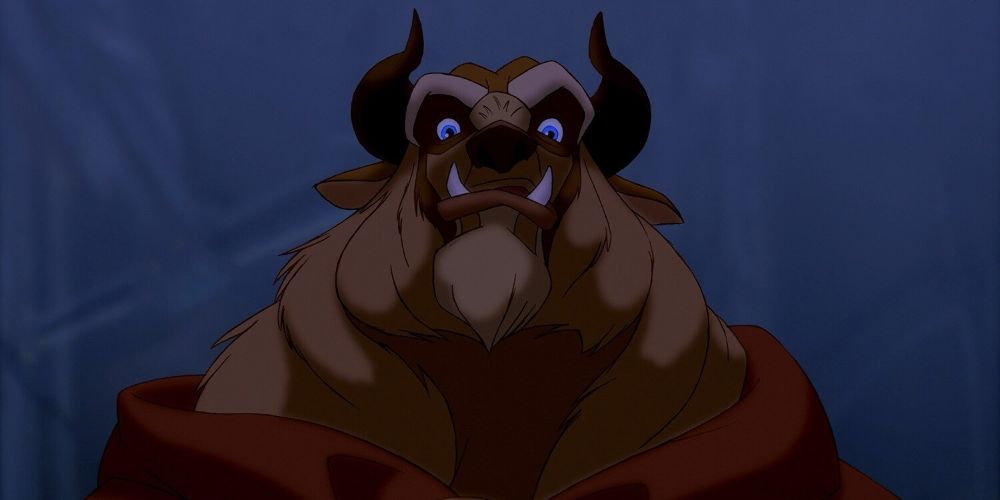 Once a spoiled and arrogant prince, the Beast was transformed into his current state by an Enchantress. The only way to break the spell is for him to learn how to love and be loved in return before the last petal of a magic rose falls. At first, he believes this to be a hopeless endeavor, but things change upon meeting Belle.
The Beast begins the movie living up to his title: he is short of tempered, vicious, and demands that everything go his way. Through his interactions with Belle, he works to change his ways, becoming more compassionate and selfless, and practicing self-restraint. By the end, he ranks among Disney's most romantic princes.
1
Belle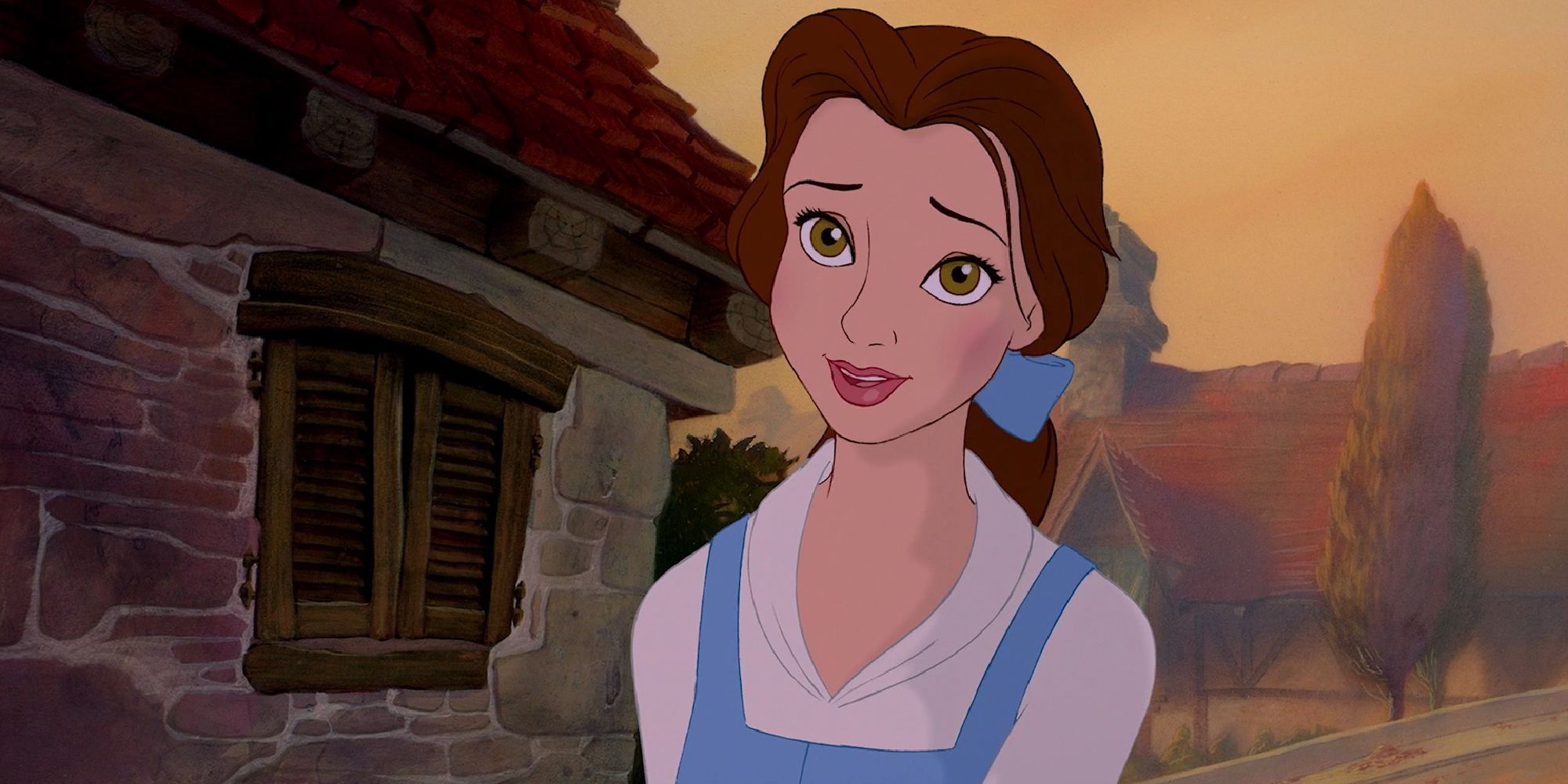 Living with her father in a poor provincial town, Belle prefers to spend her time reading books than partaking in gossip. Unable to connect with anyone, she longs for adventure and companionship in the great wide somewhere. She ends up getting her wish when she stumbles upon the Beast's castle.
Belle consistently ranks among Disney's best princesses for a reason. She embodies all the best traits of the princess brand, showing kindness, bravery, and intelligence. Though she isn't a fighter, she refuses to back down in the face of brutality, which is what inspires the Beast to change himself for the better.
NEXT: Every Disney Renaissance Movie, Ranked From Worst to Best