We are all guilty of giggling in a super serious situation or bursting out laughing as someone does or says something they are not supposed to. Dark humor can be found in almost any situation: when pointed out, it's often used to either provoke an audience for a reaction or point out how ridiculous a set of norms are.
Between intricate and layered jokes or in-the-face physical comedy, getting people to laugh at their movies and stories is the ultimate goal for filmmakers with a penchant for making the best dark comedies. While these best dark humor movies aren't for everyone, they have dedicated followings and a lot going for them.
25
'Thanks for Sharing' (2012)
Director: Stuart Blumberg
Directed by Stuart Blumberg, Thanks For Sharing is an obvious dark comedy because it boldly tackled a hush-hush topic that people didn't want to discuss openly in 2012, at least. While people have come forward and grappled with sex addiction more recently than ever, a movie focusing solely on that issue was unheard of. That's what makes this once shocking and controversial movie stand out as a unique must-watch.
Thanks for Sharing is meaningful in three main aspects. First, it's a funny, well-written, and well-acted take on an important issue. Second, it accurately depicts the difficulties and joys of recovering from sex addiction. Third, it is a movie that can and hopefully will inform current sex addicts and the broader public about the nature (and treatment options for) of a condition that has hitherto received little attention.
Thanks for Sharing
Release Date

September 19, 2013

Director

Stuart Blumberg

Cast

Mark Ruffalo, Tim Robbins, Gwyneth Paltrow, Josh Gad, Joely Richardson, Patrick Fugit

Rating

R

Runtime

100
Watch on Tubi
24
'I Care a Lot' (2020)
Director: J Blakeson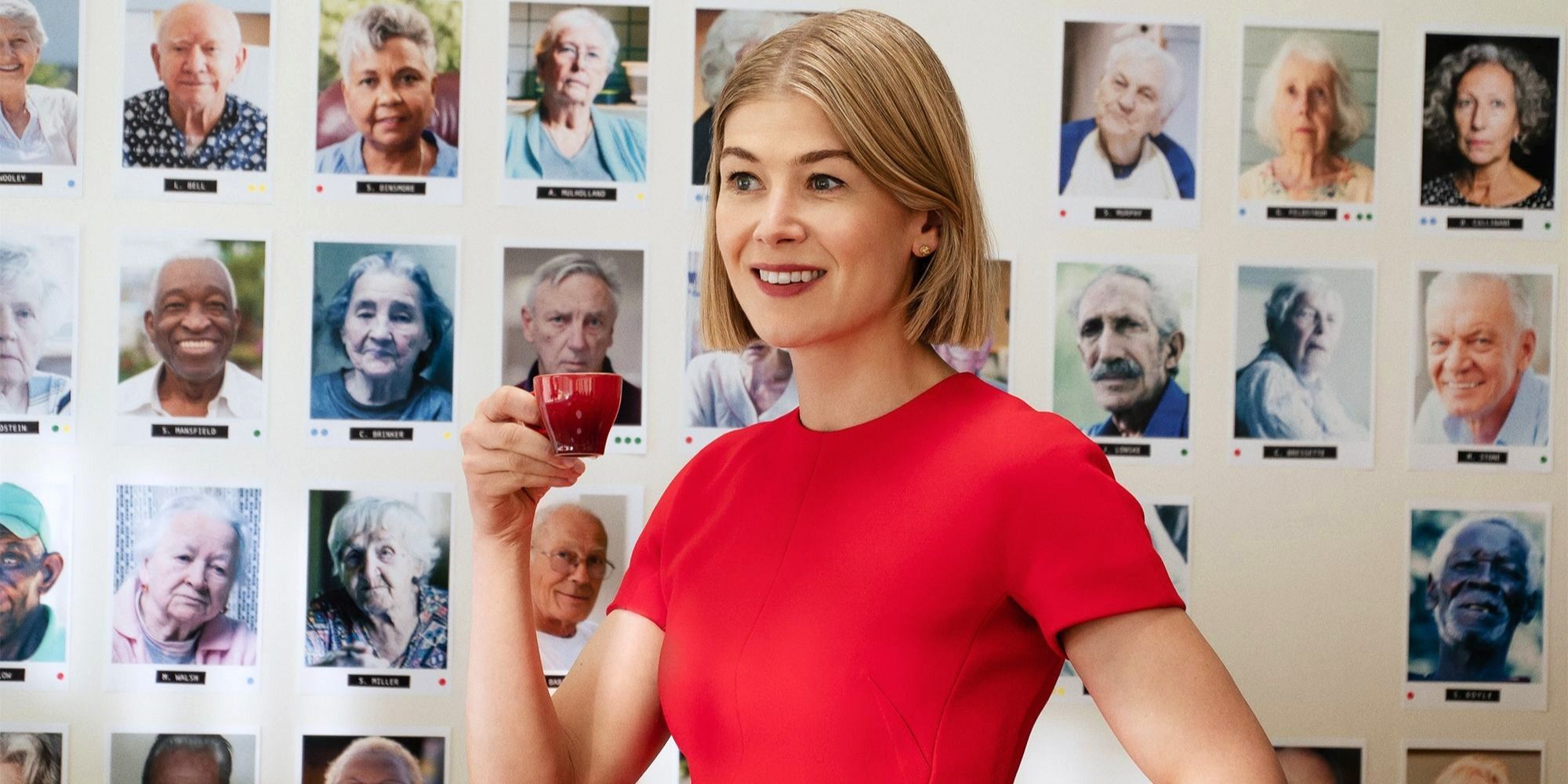 Portraying a very caring and sublime profession like caregiving as a duplicitous and menacing one is brilliant and worth watching. With Rosamund Pike and Peter Dinklage headlining the Netflix original movie, the story focuses on a legal guardian of the elderly who swindles rich old people of their money but meets her match for a war of the wits till death.
Audiences will be relieved to know that I Care a Lot isn't based on one particular true incident. However, the movie is based on several actual guardianship fraud cases that prey on the riches and independence of elderly, defenseless Americans. Despite this serious premise, I Care a Lot manages to be a thoughtful satirical comedy that prods at guardianship issues.
I Care A Lot
Release Date

February 19, 2021

Director

J Blakeson

Cast

Rosamund Pike, Peter Dinklage, Eiza Gonzalez, Dianne Wiest

Rating

R

Runtime

118 minutes
Watch on Netflix
23
'A Simple Favor' (2018)
Director: Paul Feig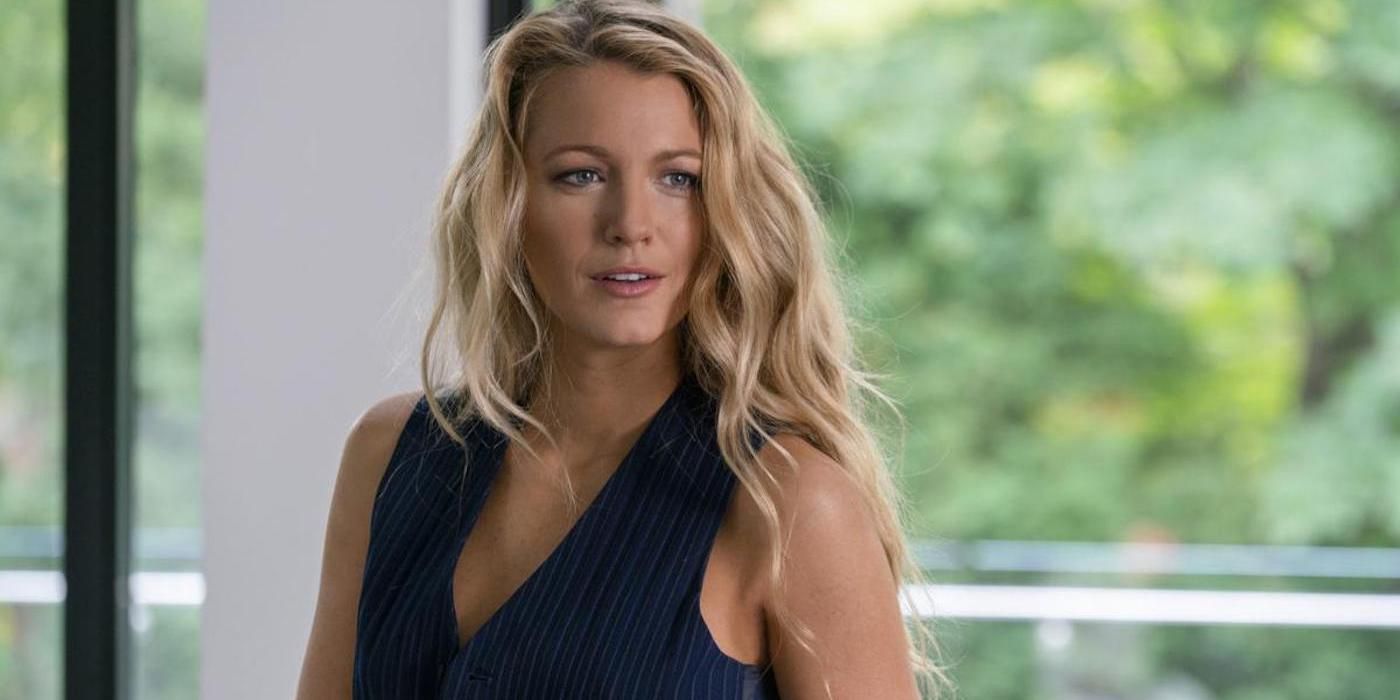 A not-so-usual chick flick with drama and intrigue, A Simple Favor was made into a huge success primarily because of the brilliant performances by Blake Lively and Anna Kendrick. Blake Lively owned her character Emily gracefully as an immensely successful woman who is dominant and always gets what she wants.
Based on the best-selling 2017 novel, A Simple Favor is a blockbuster that revolves around a twisted friendship between two women who unexpectedly become friends and a sudden disappearance. Directed by Paul Feig, A Simple Favor is set to get a sequel as fans are dying to know what comes next. So get your Emily-style perfect martini ready for a whole new rollercoaster ride soon.
A Simple Favor
Release Date

August 29, 2018

Director

Paul Feig

Cast

Anna Kendrick, Ian Ho, Joshua Satine, Glenda Braganza, Andy Rannells, Kelly McCormack

Rating

R

Runtime

119
Watch on Prime Video
22
'Game Night' (2018)
Directors: John Francis Daley, Jonathan Goldstein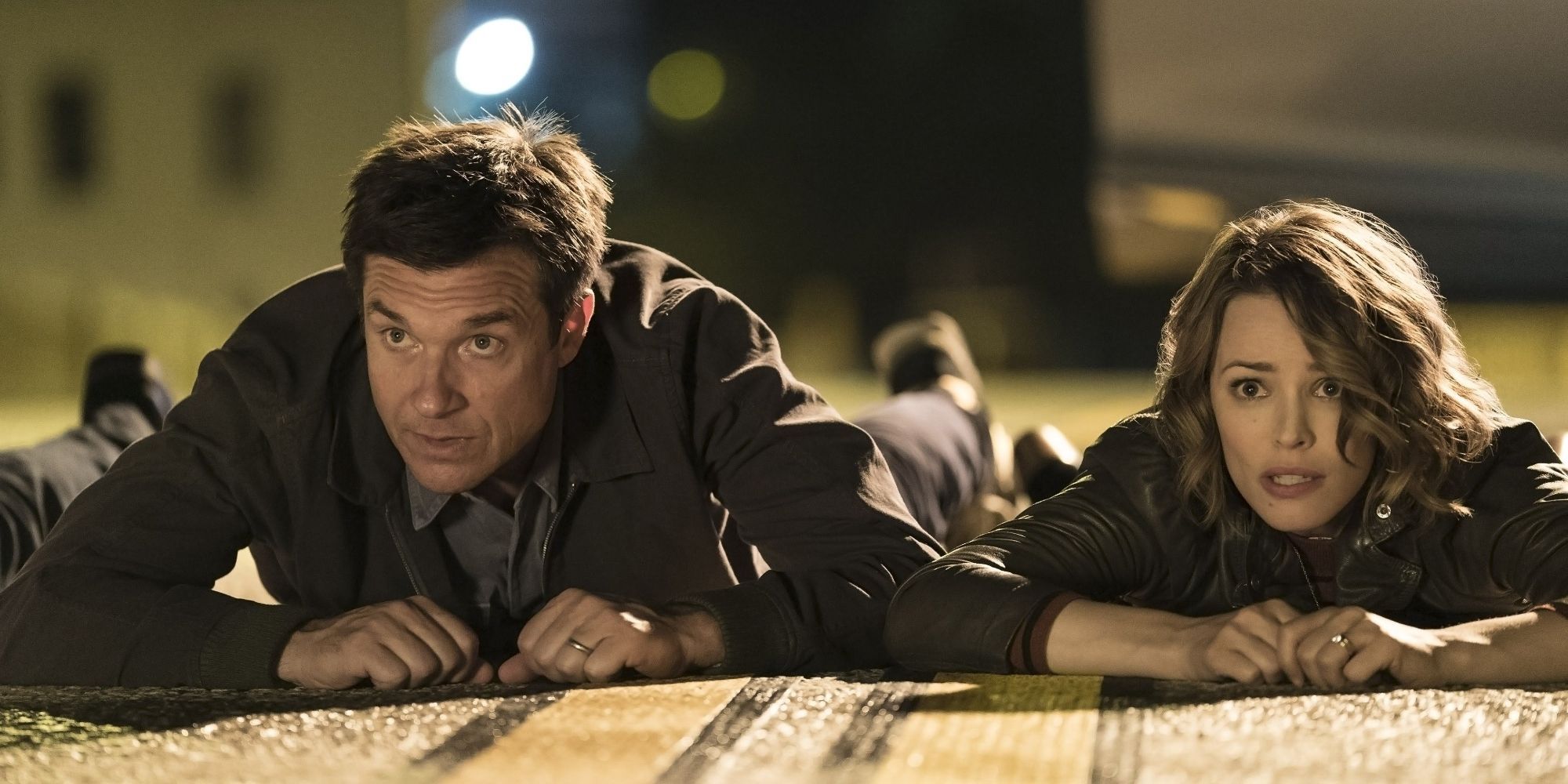 A murder mystery mixed with comedy, Game Night is a film praised for its dark humor and an eccentric mix of the cast. According to reviews, the movie is a good time that maintains tension and humor without getting snarky, as evidenced by its 85% Rotten Tomatoes rating. The movie's ensemble cast, led by Jason Bateman and Rachel McAdams, has received a lot of praise. The two stars play Max and Annie, a married couple who became close because of their shared love of games, and they host a regular game night.
For folks over a certain age, Game Night provides almost ideal entertainment. A ridiculous vehicle pursuit, an abrasive event that necessitates emergency surgery, and a house party with overtones of Eyes Wide Shut's mask-draped spectacle are all interwoven with commentary on aging, disappointment, doomed romance, and sibling rivalry.
Game Night
Release Date

February 22, 2018

Director

John Francis Daley, Jonathan M. Goldstein

Cast

Jason Bateman, Rachel McAdams, Kyle Chandler, Sharon Horgan, Billy Magnussen, Lamorne Morris

Rating

R

Runtime

100
Watch on Roku
21
'Sorry to Bother You' (2018)
Director: Boots Riley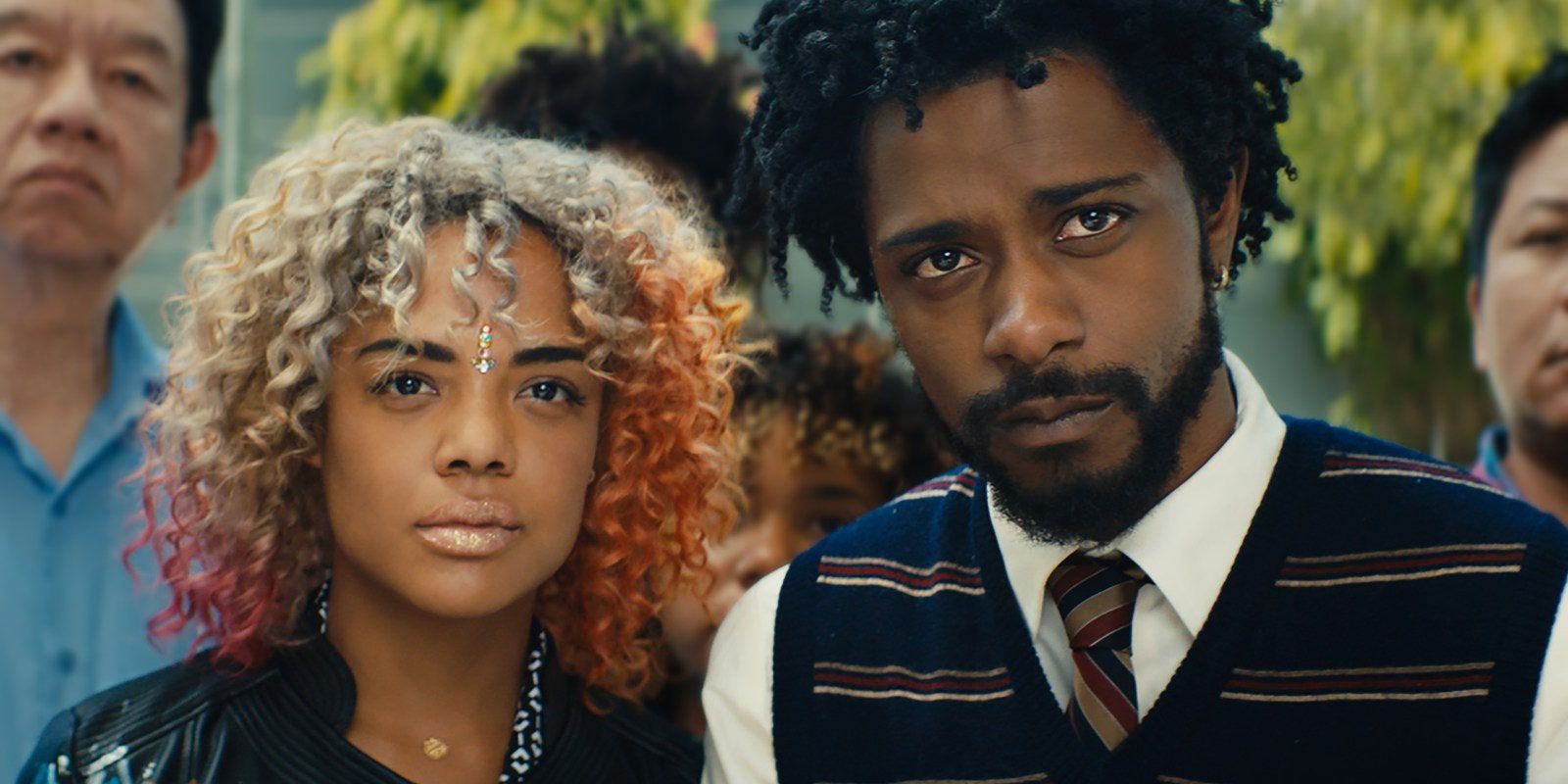 Boots Riley, perhaps best known for his Oakland-based hip-hop group The Coup and social activism, released his first movie, Sorry to Bother You. This debut pits working people against their biggest villain: capitalism. Through his direction and screenplay, Riley demonstrates that he's a natural when it comes to filmmaking.
LaKeith Stanfield portrays Cassius, a Black man who advances through the ranks of his telemarketing company after realizing that his "white" voice may help him close more deals. Armie Hammer stands out as the Jeff Bezos-like antagonist. A hilarious office-life film, Sorry to Bother You features a ton of turns that you wouldn't anticipate, stunning visuals, and a jam-packed soundtrack. It's one of the best films of the 2010s overall, not just one of the best dark comedies.
Sorry to Bother You
Release Date

July 6, 2018

Director

Boots Riley

Cast

Tessa Thompson, Armie Hammer, LaKeith Stanfield, Patton Oswalt, Steven Yeun, Terry Crews

Rating

R

Runtime

105
Watch on Prime Video
20
'Risky Business' (1983)
Director: Paul Brickman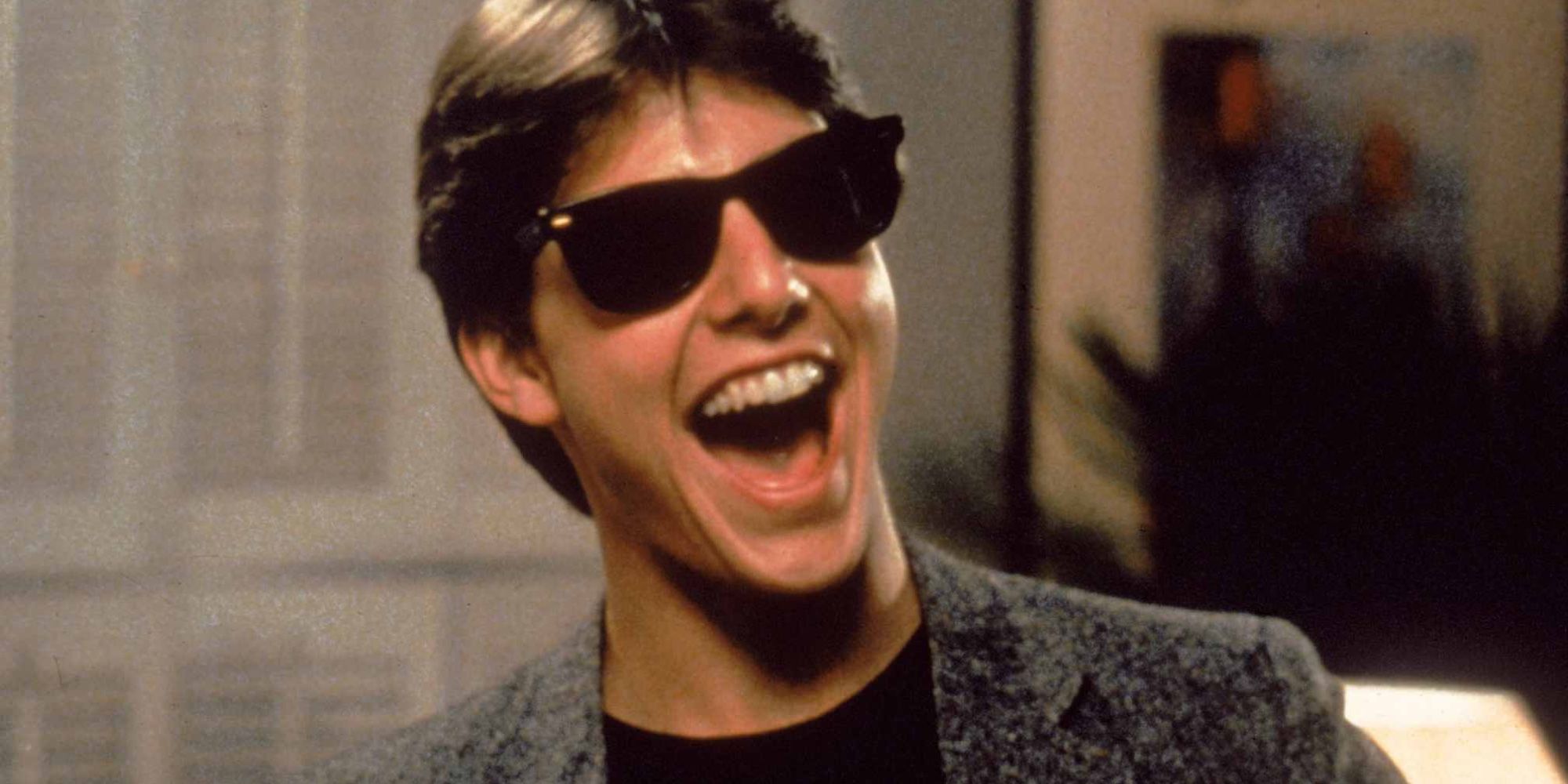 Featuring Tom Cruise's hilarious breakout role as high school senior Joel Goodsen, Risky Business depicts his antics when his parents leave him home alone for their vacation. Instead of just throwing a party gone wrong, Joel goes the extra mile when he unexpectedly turns the house into a brothel to pay for the services of a sex worker from the night before.
Full of mischief and sexual exploits, director Paul Brickman's Risky Business became a box office hit and was often compared to another classic, 1967's The Graduate. Cruise's performance perfectly captured a unique type of youthful recklessness that only suburban ennui can bring.
Risky Business
Release Date

August 5, 1983

Director

Paul Brickman

Cast

Tom Cruise, Rebecca De Mornay, Joe Pantoliano, Richard Masur, Bronson Pinchot, Curtis Armstrong

Rating

R

Runtime

98
Rent on Apple TV
Director: Mark Mylod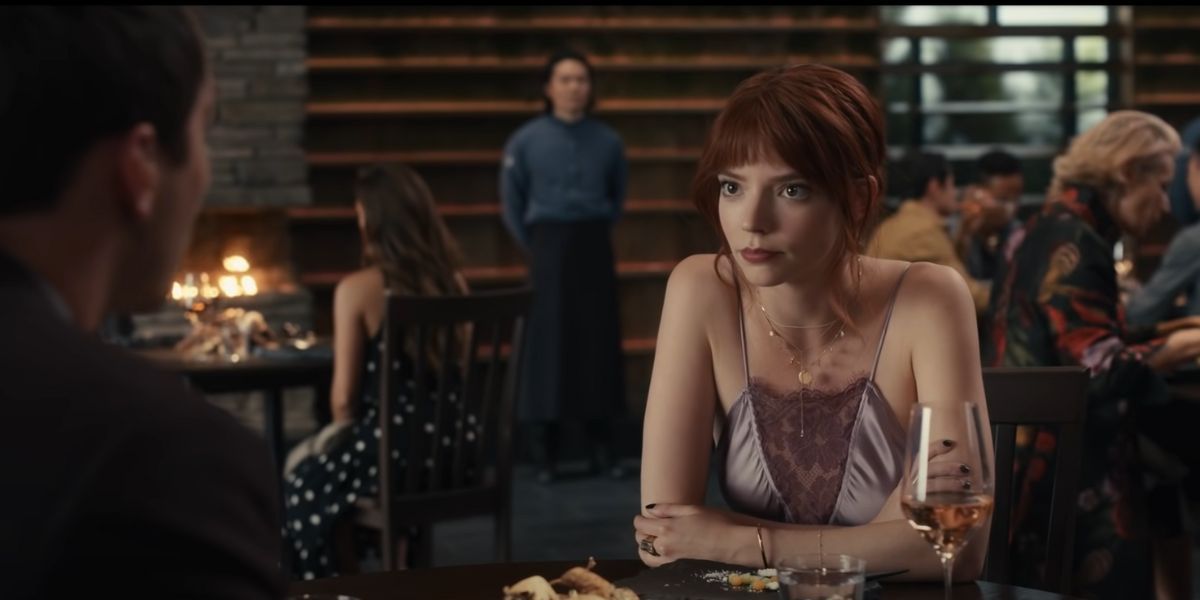 Set in an exclusive restaurant on an isolated island, The Menu follows a couple's experience during their dinner, which the chef (masterfully played by Ralph Fiennes) has meticulously prepared with dark intentions. Directed by Mark Mylod, the movie features an ensemble cast led by Anya Taylor-Joy as the last-minute customer, alongside Nicholas Hoult, Janet McTeer, Reed Birney, Judith Light, and John Leguizamo.
With an all-star cast performing at their best, a grotesquely shocking premise full of twists and turns, and biting satire combined with a direct parody of food documentaries, The Menu is a deliciously grim but funny film made for fans of dark comedies.
The Menu
Release Date

November 18, 2022

Director

Mark Mylod

Cast

Ralph Fiennes, Anya Taylor-Joy, John Leguizamo, Nicholas Hoult

Rating

R

Runtime

107 minutes
Watch on Max
18
'The Dictator' (2012)
Director: Larry Charles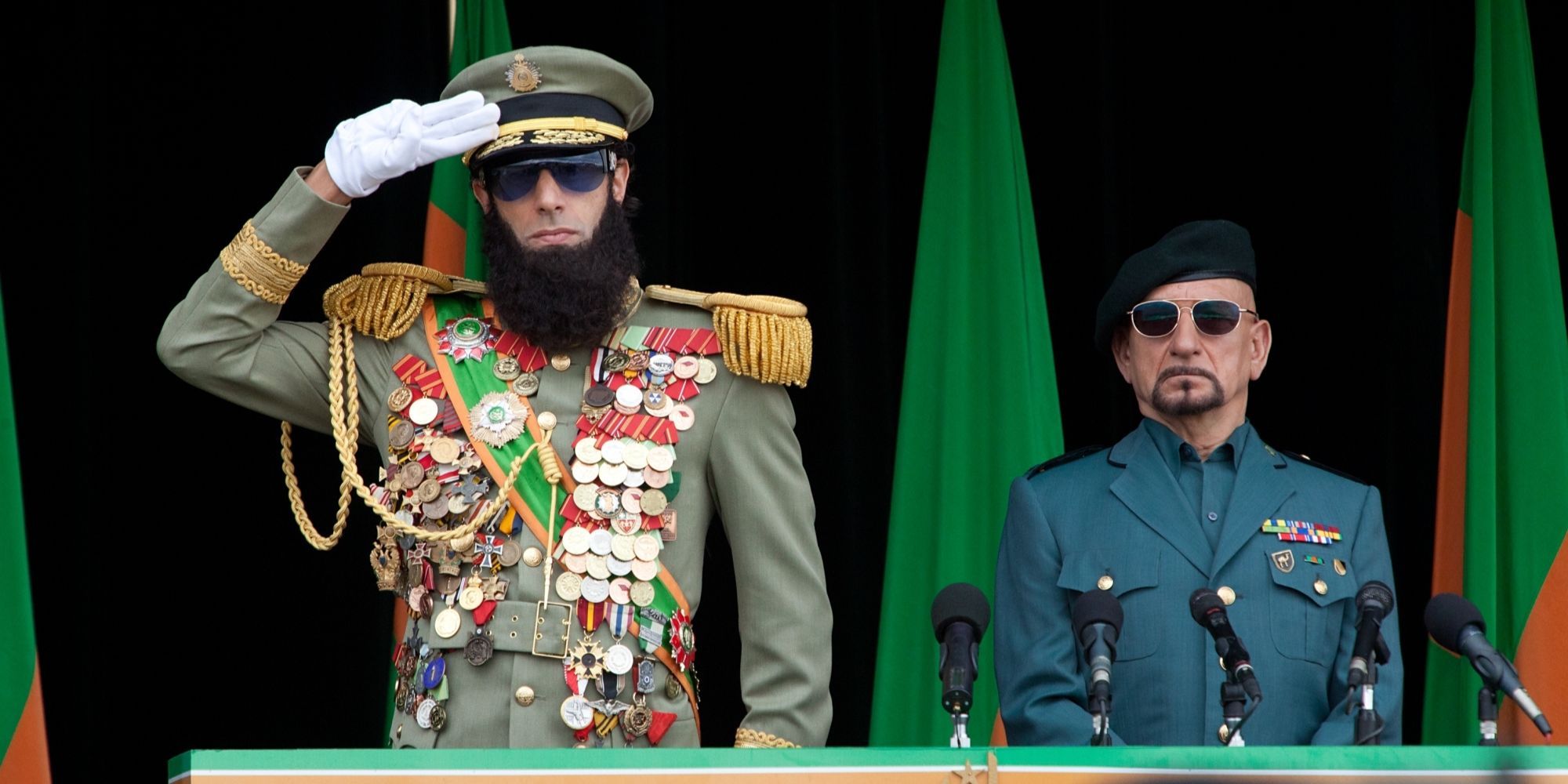 One of the best and most awesome movies that come to mind when you think of dark comedies is this blockbuster flick – The Dictator. Sacha Baron Cohen, Ben Kingsley, and Anna Farris feature in the movie in lead roles. Cohen did a fantastic job portraying an over-the-top, suave, and extremely eccentric dictator, Aladeen (Cohen), who wants nothing but the best for his country.
The movie offers a hilarious take on the dictator's situations and actions, which would be troublesome and problematic in reality. Viewers will almost feel guilty laughing at everything he does. According to producers Jeff Schaffer and David Mandel, Kim Jong-il, Idi Amin, Muammar Gaddafi, Mobutu Sese Seko, and Saparmurat Niyazov served as inspirations for Cohen's portrayal.
The Dictator
Release Date

May 15, 2012

Director

Larry Charles

Cast

Megan Fox, Sacha Baron Cohen, Anna Faris, Ben Kingsley, John C. Reilly, B.J. Novak

Rating

R

Runtime

105
Watch on Prime Video
17
'Promising Young Woman' (2020)
Director: Emerald Fennell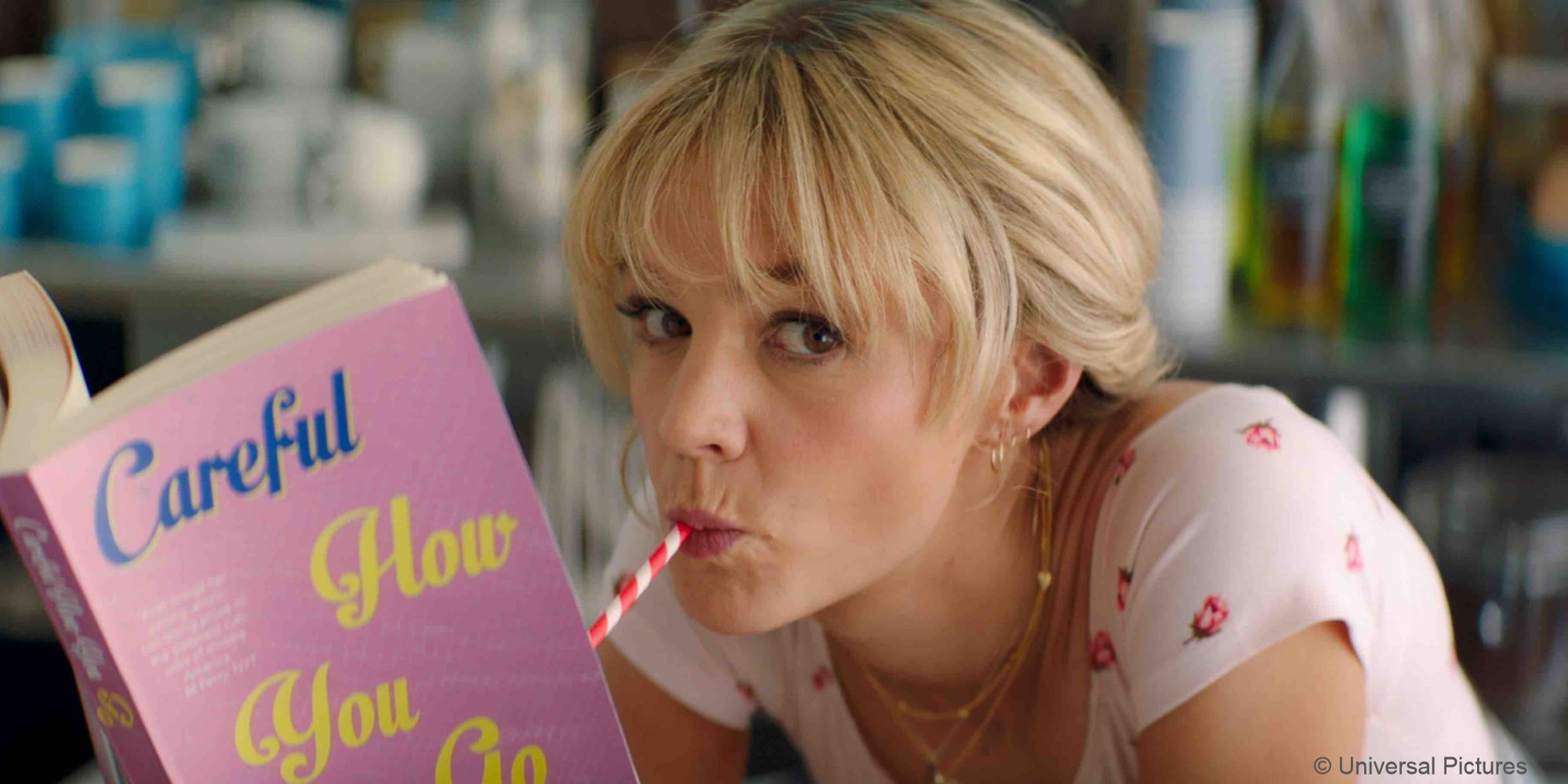 An award-winning thriller film and satisfying revenge movie directed by Emerald Fennell in her feature directorial debut, Promising Young Woman depicts Cassie Thomas' (Carey Mulligan) story. The 30-year-old medical school dropout works in a coffee shop by day and spends her nights feigning drunkenness until a man takes her home. When some of them inevitably try to take advantage of her, she calls them out for it. Her routine changes with the unexpected arrival of a charming man in her life.
A twisty, gripping, and surprisingly emotional movie, Promising Young Woman proves over and over that it's never what it seems through its well-written narrative. Cassie's story – masterfully told through a darkly comedic lens – is incredibly powerful and, more importantly, resonates with real-life experiences that women around the world face.
Promising Young Woman
Release Date

December 13, 2020

Director

Emerald Fennell

Cast

Carey Mulligan, bo burnham, laverne cox, Clancy Brown, Jennifer Coolidge, Christopher Mintz-Plasse

Runtime

113
Watch on Prime Video
16
'Heathers' (1988)
Director: Michael Lehmann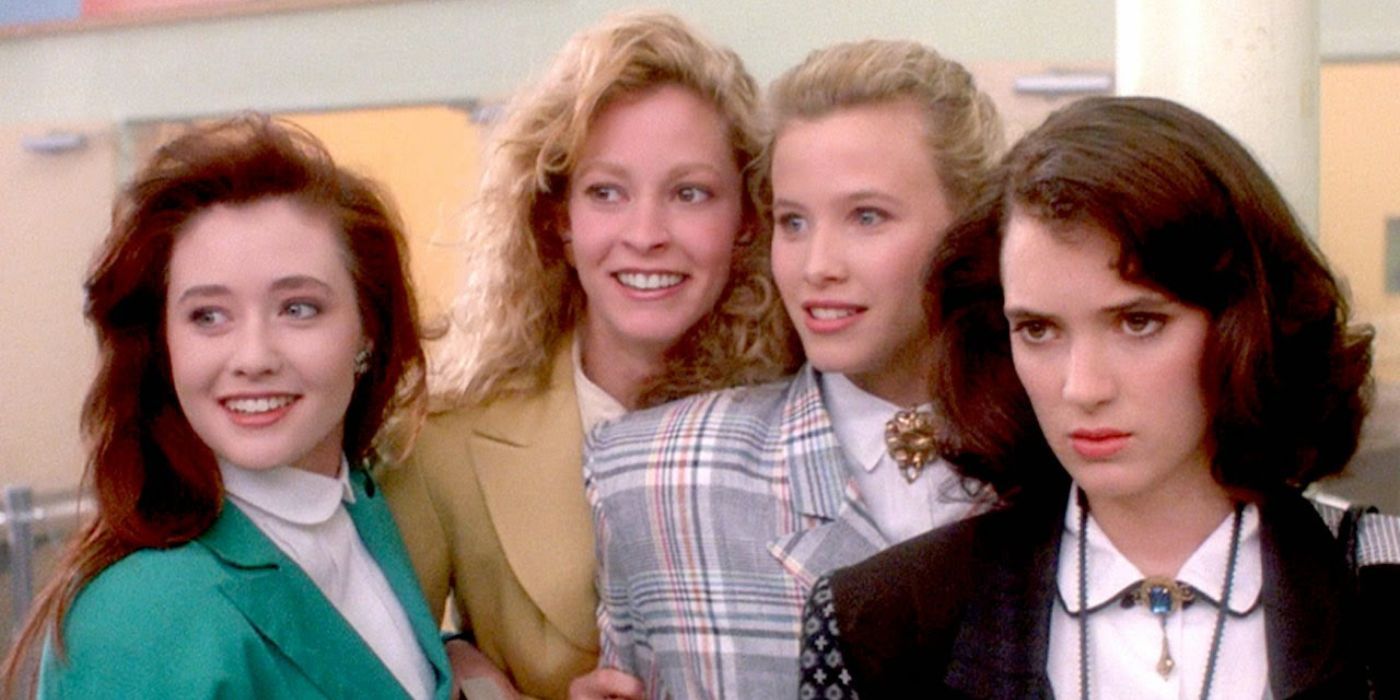 Heathers is considered a timeless classic of the dark comedy genre and an innovative film that transformed teen movies that followed. Taking place in an Ohio high school the film follows a clique of teenage girls, one of whom – Veronica (Winona Ryder) – is getting sick of her peers' horrible attitudes. Alongside her boyfriend J.D. (Christian Slater), Veronica confronts the clique's leader, but then unintentionally ends up poisoning her. The duo soon scramble to cover up the murder as a suicide. Things quickly take an even darker turn when it's revealed that J.D. is an actual murderer.
Directed by Michael Lehmann in his film debut, Heathers wasn't initially well-received by critics, which isn't surprising considering how subversive and provocative it was for its time. Today, a well-deserved re-evaluation has placed it among the very best of the genre, and its important influence on subsequent films and humorous reflection of teen culture in the late '80s are rightly widely recognized by fans and critics alike.
Heathers
Release Date

March 31, 1989

Director

Michael Lehmann

Cast

Winona Ryder, Christian Slater, Shannen Doherty, Lisanne Falk, Kim Walker, Penelope Milford

Rating

R

Runtime

103
Watch on Prime Video
15
'The Banshees of Inisherin' (2022)
Director: Martin McDonagh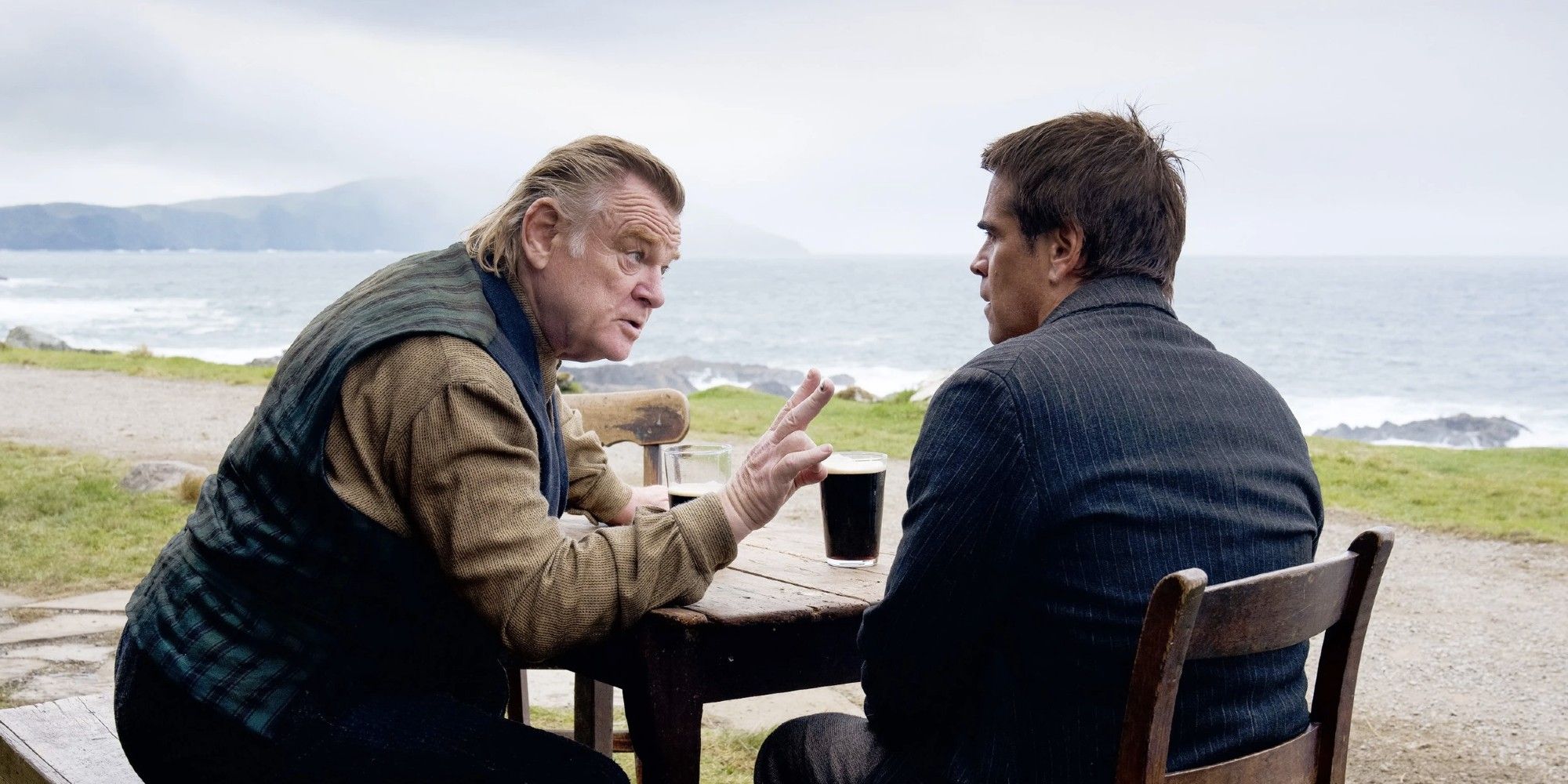 Director Martin McDonagh's The Banshees of Inisherin rightly gained recognition during the awards circuit, as it's easily the best dark tragicomedy of 2022. Set on a quiet island off the coast of Ireland, the film revolves around the abrupt end to a long friendship between Pádraic Súilleabháin (Colin Farrell) and Colm Doherty (Brendan Gleeson). Soon Pádraic's attempts at fixing their relationship lead to disastrous results.
With genuine laugh-out-loud moments, a thought-provoking script, and gorgeous cinematography, it's not too far-fetched to imagine that The Banshees of Inisherin is already a classic that will go down in history as being among the top movies of this decade. Farrell and Gleeson's stellar performances, the dark story and the setting's bleak atmosphere can easily pull viewers in.
The Banshees of Inisherin
Release Date

2021-00-00

Director

Martin McDonagh

Cast

Colin Farrell, Brendan Gleeson, Barry Keoghan, Kerry Condon
Watch on Max
14
'Welcome to the Dollhouse' (1996)
Director: Todd Solondz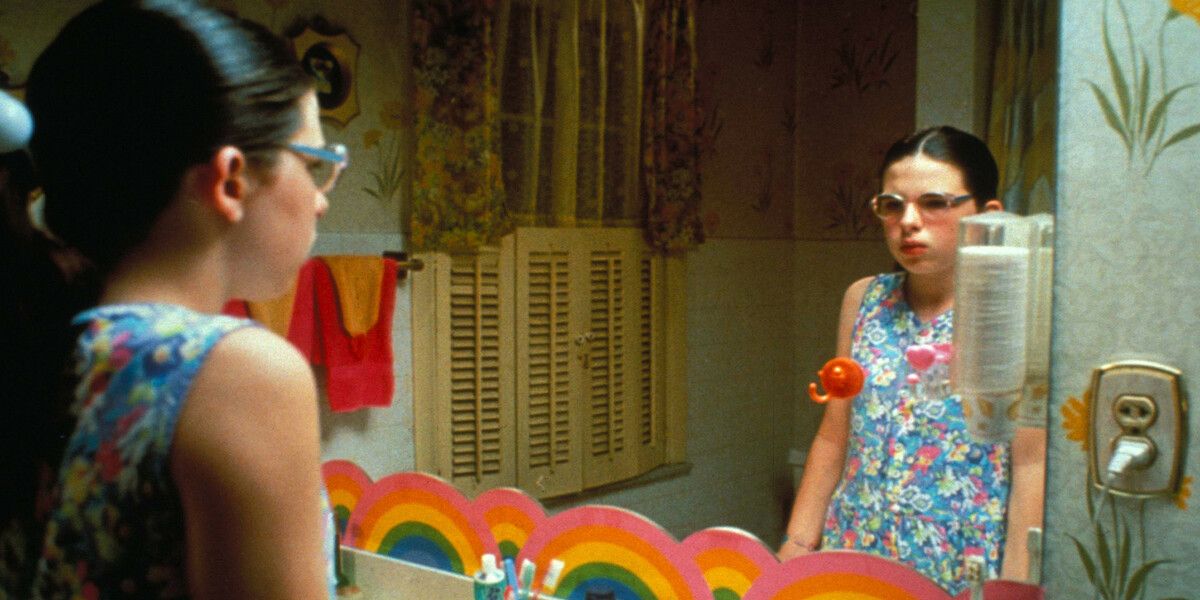 In director Todd Solondz's Welcome to the Dollhouse, Heather Matarazzo plays the role of Dawn Weiner, a middle-school student who is constantly teased and bullied both in school and at home. Unpopular and socially awkward, Dawn's attempts at earning the respect of her peers only get the attention of the school's bully.
Welcome to the Dollhouse is a fantastic coming-of-age story that depicts the uncomfortable parts of growing up in a painfully honest way. Matarazzo's vulnerable performance as Dawn is memorable for the way she makes the character likable and relatable, getting audiences to root for her until the very end.
Welcome to the Dollhouse
Release Date

May 24, 1996

Director

Todd Solondz

Cast

Heather Matarazzo, Victoria Davis, Christina Brucato, Christina Vidal, Siri Howard, Brendan Sexton III

Rating

R

Runtime

88
Rent on Apple TV
13
'Barton Fink' (1991)
Directors: Joel Coen, Ethan Coen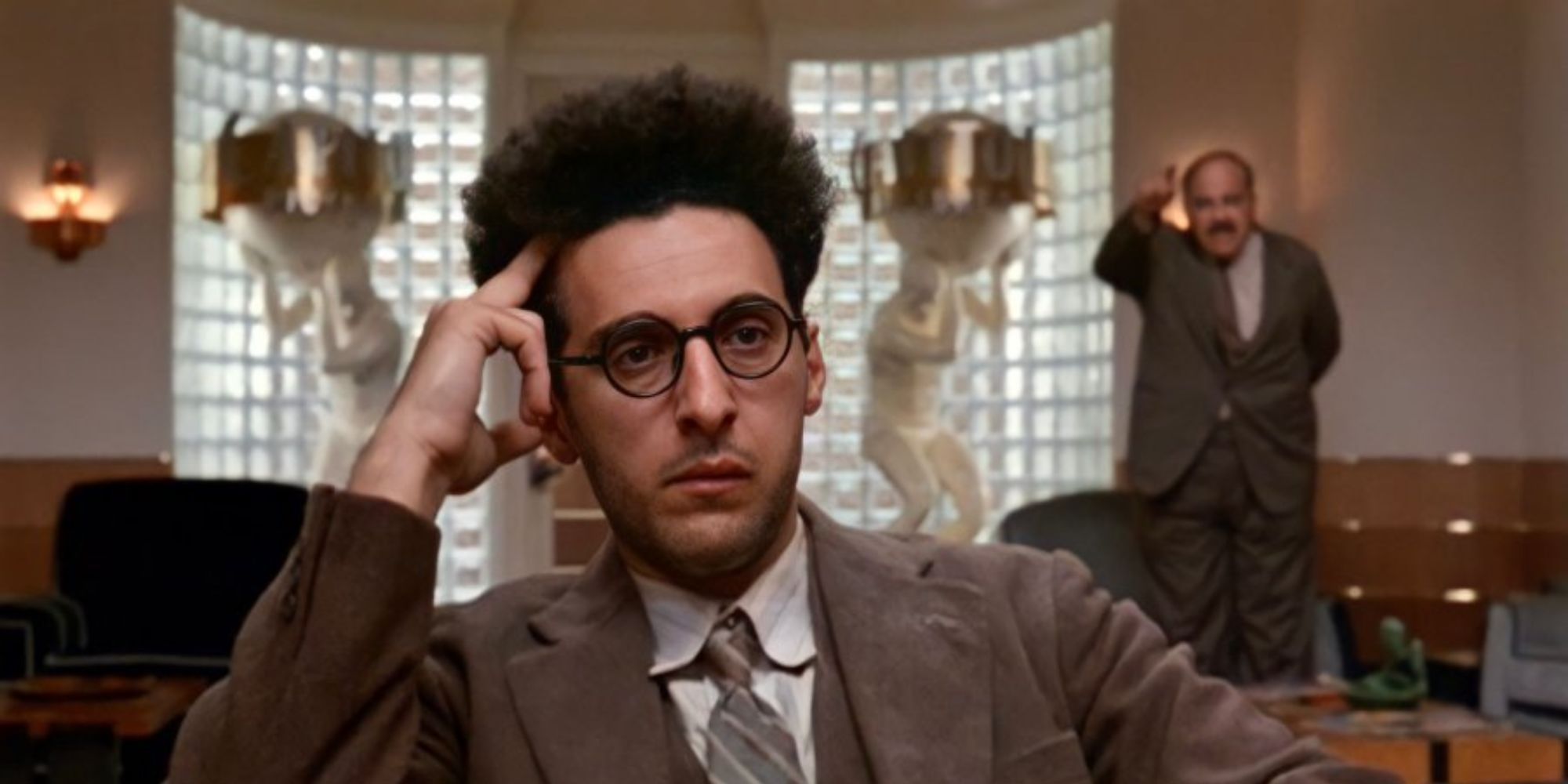 A genre-bending Palme d'Or winner by the Coen Brothers, Barton Fink is an influential film that tells the story of the title character (played by John Turturro), a socially awkward playwright who struggles with artistic and personal crises when he moves to Hollywood. His neighbor, Charlie Meadows (played by John Goodman), tries his best to help.
Set in 1941, the movie depicts the protagonist's experiences with writer's block, which soon gives way to deeper personal issues that stop him from writing a B-movie script. With a touch of absurdity and a load of humor, Barton Fink explores the writing process while commenting on the grueling processes artists have to deal with in the industry. It's no wonder it has resonated with so many creatives and is still relevant today.
Barton Fink
Release Date

August 1, 1991

Director

Joel Coen, Ethan Coen

Cast

John Turturro, John Goodman, Judy Davis, Michael Lerner, John Mahoney, Tony Shalhoub

Rating

R

Runtime

116
Rent on Apple TV
12
'Fear and Loathing in Las Vegas' (1998)
Director: Terry Gilliam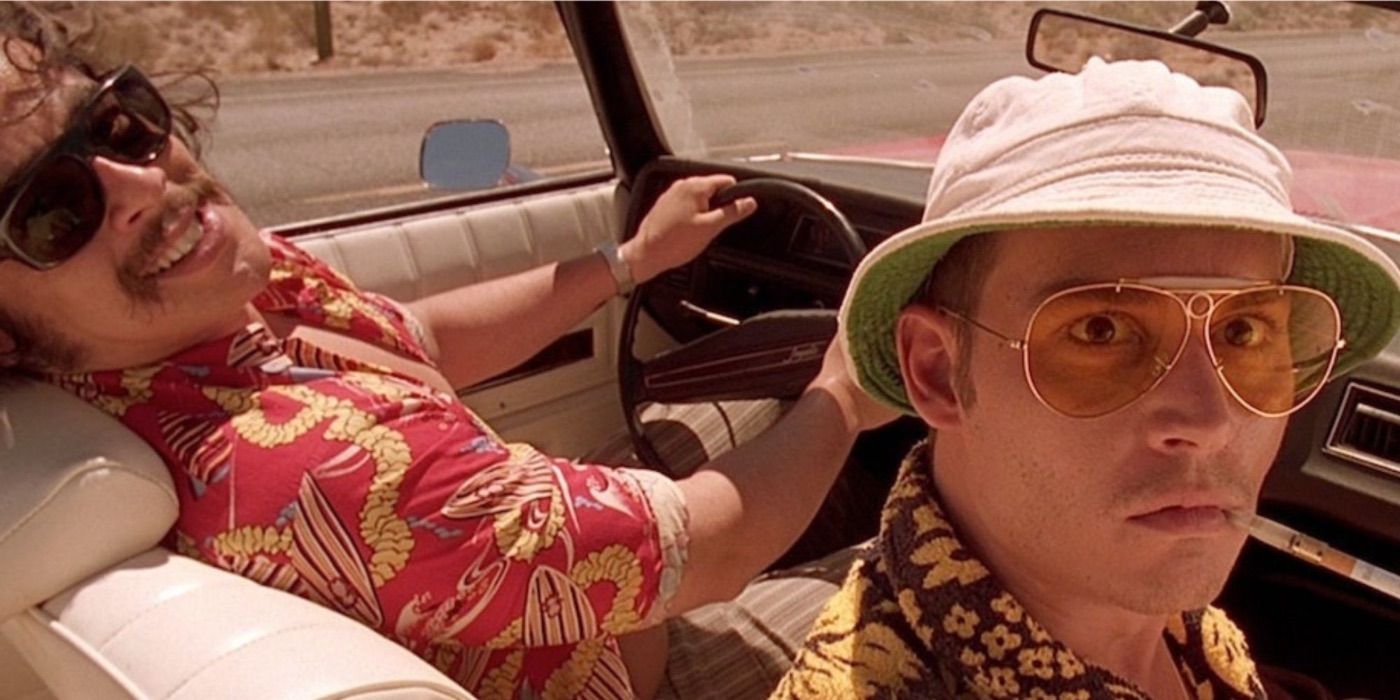 Adapted from Hunter S. Thompson's eponymous 1971 novel, Fear and Loathing in Las Vegas depicts Raoul Duke (Johnny Depp) and his attorney Dr. Gonzo's (Benicio del Toro) wild trip to the titular city. For the sake of journalism, they carry bags full of drugs in their iconic convertible as they zoom through the desert to make it in time for a motorcycle race.
Despite combining dark humor, psychedelic visuals, and fantastic performances from the main duo, Fear and Loathing was severely underrated when it first premiered. Some felt that it couldn't effectively translate the source material on the big screen, but the dark comedy's growing cult following today shows that it offered something else entirely, and is a great entry in the genre.
Fear and Loathing in Las Vegas
Release Date

May 22, 1998

Director

Terry Gilliam

Cast

Johnny Depp, Benicio Del Toro, Tobey Maguire, Ellen Barkin, Gary Busey, Christina Ricci

Rating

R

Runtime

118
Rent on Apple TV
11
'Knives Out' (2019)
Director: Rian Johnson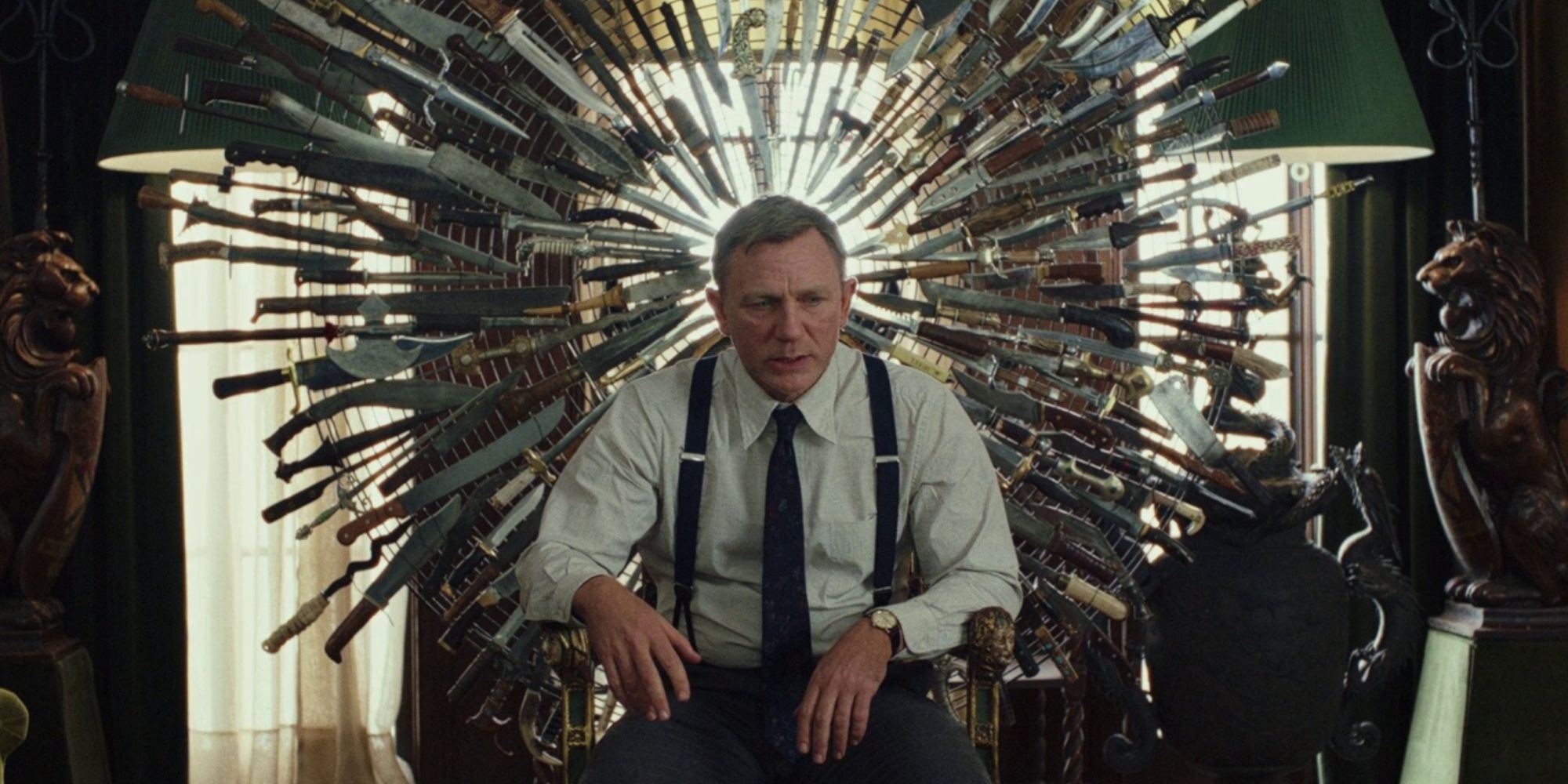 Knives Out is a gripping yet comedic mystery film directed, written, and produced by Rian Johnson and starring an ensemble cast led by Daniel Craig. The plot centers around the murder of the rich crime author Harlan Thrombey, who is found dead at his house shortly after his 85th birthday party.
Johnson's directing, the cast's performances, the writing, and the film's mixing of several genres made it an instant classic. Knives Out took old murder-mystery tropes and applied humor, wit, and stellar acting to create a wholly unique dark comedy. Its 2022 sequel, Glass Onion, presents an entirely new story and comes close to the quality of the original, making both films worth seeing at least once.
Knives Out
Release Date

November 27, 2019

Director

Rian Johnson

Cast

Toni Collette, Ana De Armas, Chris Evans, Katherine Langford, Jaeden Martell, Edi Patterson, Daniel Craig

Rating

PG-13

Runtime

130 minutes
Rent on Apple TV
10
'Jojo Rabbit' (2019)
Director: Taika Waititi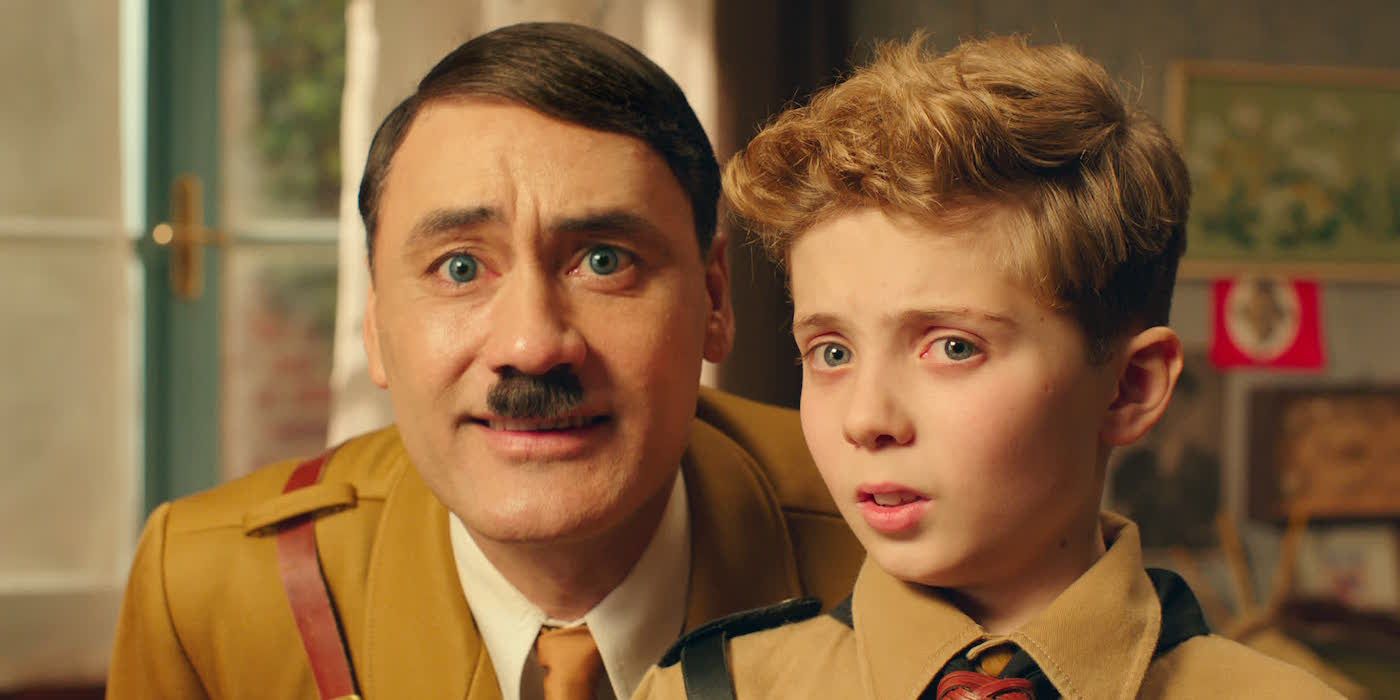 It's hard to derive humor from one of the darkest periods of human history (World War II and the Holocaust), but this coming-of-age film did so without downplaying the tragedy of it all. Jojo Rabbit follows a young boy named Jojo (Roman Griffin Davis), who's in the Hitler Youth nearing the end of World War II and creates an imaginary friend of Adolf Hitler (Taika Waititi). He has regular conversations with Hitler that "guide" him along the way. As the war nears its conclusion, Jojo realizes that everything he was taught is a lie.
Invoking the absurd to take down fascism, Jojo Rabbit's moments of humor are deliberately juxtaposed with more serious scenes, often featuring distressing violence. Wounded soldiers, dead bodies, kids with machine guns in their hands, and the bodies of Nazi execution victims are all present in the dark satire movie.
Jojo Rabbit
Release Date

October 18, 2019

Director

Taika Waititi

Cast

Roman Griffin Davis, Thomasin McKenzie, Taika Waititi, Sam Rockwell, Scarlett Johansson, Rebel Wilson

Rating

PG-13

Runtime

108
Watch on Fubo
9
'Little Miss Sunshine' (2006)
Directors: Valerie Faris, Jonathan Dayton
A wonderfully optimistic movie full of dark humor, Little Miss Sunshine is a beloved road film centered on the Hoover family made up of quirky characters, from the motivational speaker father (Greg Kinnear) to the disillusioned uncle (Steve Carell) and the foul-mouthed grandfather (Alan Arkin). When the youngest member Olive (Abigail Breslin) decides to join a beauty pageant, the whole dysfunctional family hops into the now-iconic yellow van to travel and support her.
Directed by the husband-wife team Jonathan Dayton and Valerie Faris, Little Miss Sunshine follows the messy family as their individual issues unravel and clash throughout their journey. Their misadventure ends up helping them more than anyone expected, and the film soon reveals its core message to be about finding love and humor in imperfections and life's darkest moments.
Little Miss Sunshine
Release Date

July 26, 2006

Director

Jonathan Dayton, Valerie Faris

Cast

Abigail Breslin, Greg Kinnear, Paul Dano, Alan Arkin, Toni Collette, Steve Carell

Rating

R

Runtime

101
Watch on Hulu
8
'In Bruges' (2008)
Director: Martin McDonagh
The Banshees of Inisherin is not the first collaboration between director Martin McDonagh and actors Colin Farrell and Brendan Gleeson. Set in Belgium, the 2008 film In Bruges follows two London-based Irish hitman (Farrell and Gleeson) as they go into hiding in the picturesque city of Bruges.
Using deliciously dark humor mixed with existential crises for the two protagonists, In Bruges explores the characters' capacities for guilt and change as they become increasingly disoriented by their bleak surroundings. Viewers who have already seen it will know that it gets surprisingly surreal at times and hits an unexpected level of emotional depth in its exploration of life, death, and morality, all delivered through razor-sharp dialogue and a truly jarring twist.
In Bruges
Release Date

February 8, 2008

Director

Martin McDonagh

Cast

Elizabeth Berrington, Rudy Blomme, Olivier Bonjour, Mark Donovan, Ann Elsley, Colin Farrell

Rating

R

Runtime

107
Watch on Starz
7
'Fargo' (1996)
Directors: Joel Coen, Ethan Coen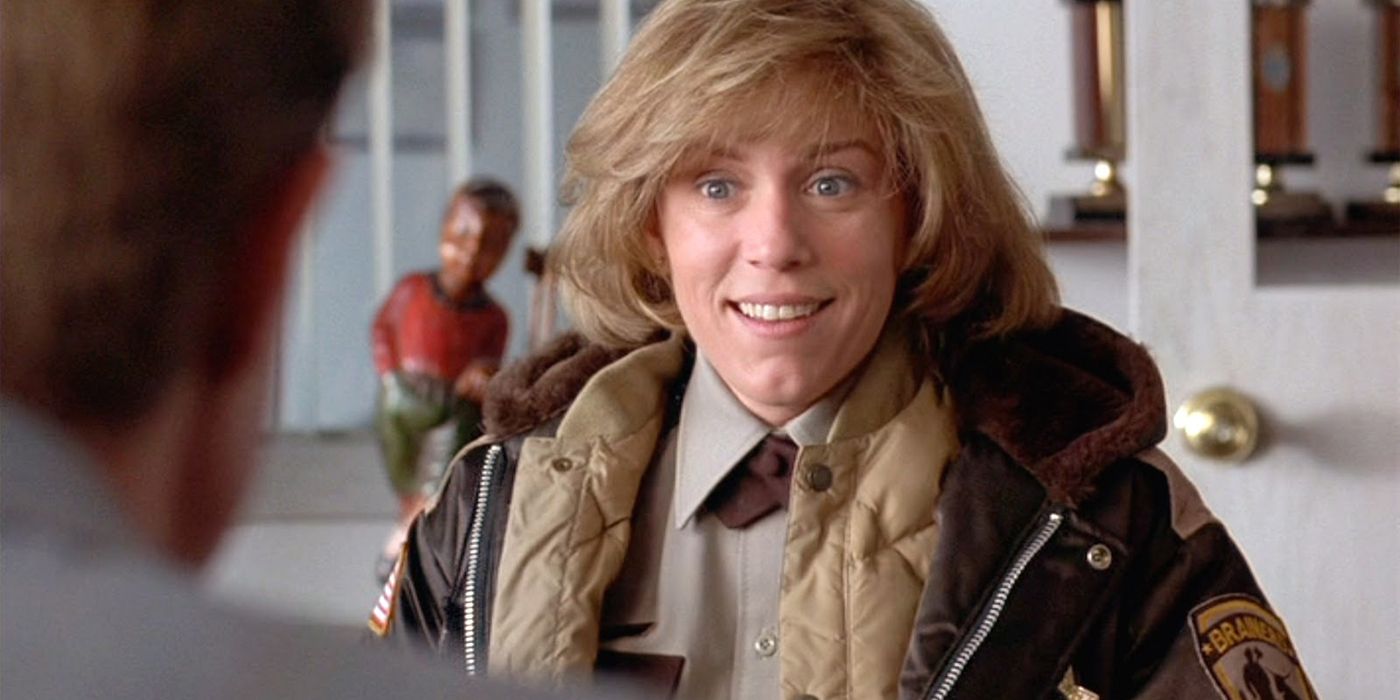 Fargo is a terrific film that would be difficult for its directors, the Coen Brothers, to top in terms of perfection. It is a true masterpiece that only improves over time and adds new levels to each viewing.
Fargo is a beautifully shot, sardonically funny thriller that discreetly defies every convention of the genre. This polite Midwestern criminal thriller, which deftly treads the line between pitiful and dryly comic, best embodies the two brothers' aesthetic.
Fargo
Release Date

April 5, 1996

Director

Joel Coen, Ethan Coen

Cast

William H. Macy, Steve Buscemi, Frances McDormand, Peter Stormare, Kristin Rudrüd, Harve Presnell

Rating

R

Runtime

98
Watch on Max
6
'American Psycho' (2000)
Director: Mary Harron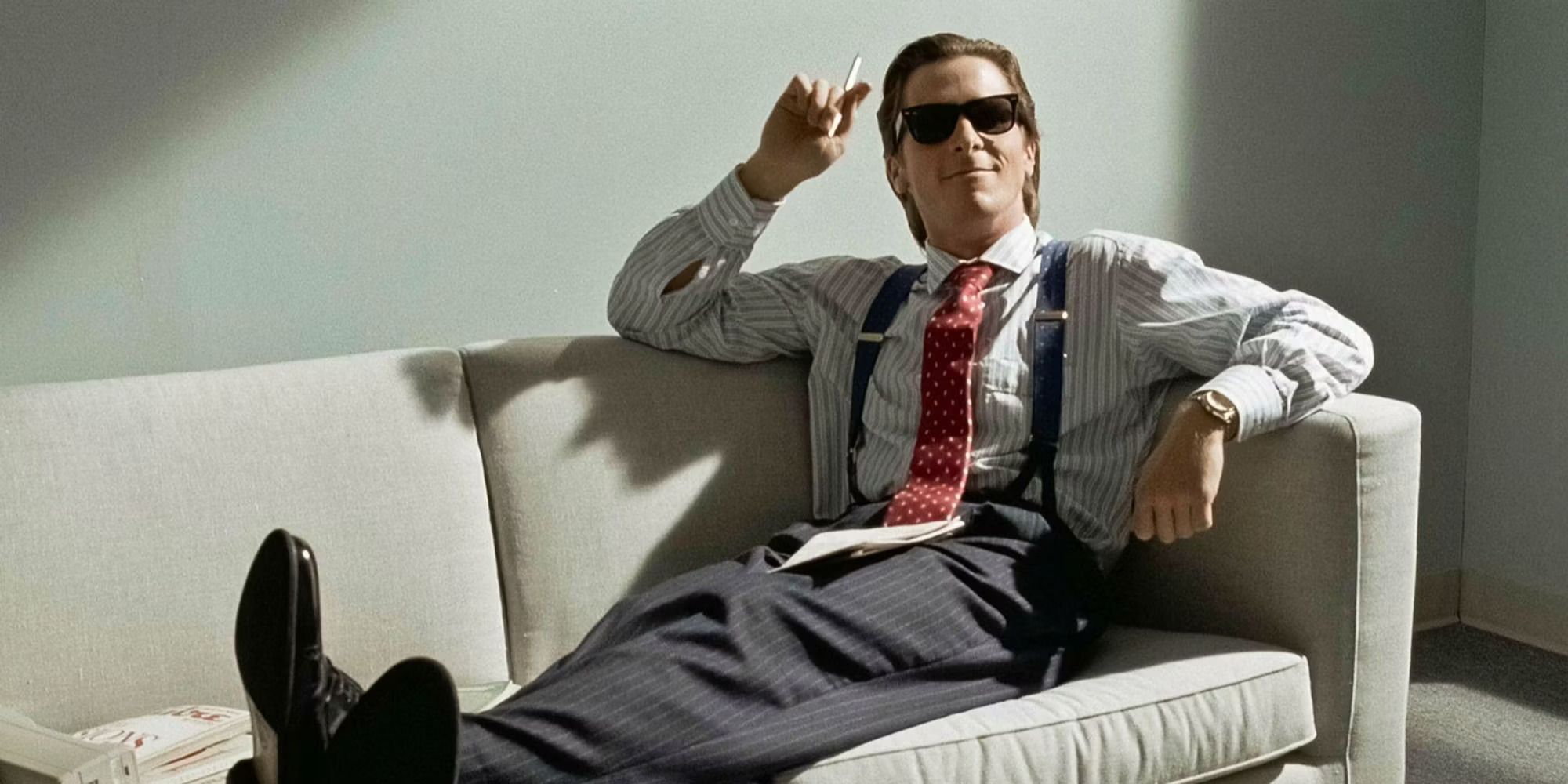 Christian Bale stars as Patrick Bateman, a rich, materialistic Wall Street investment banker who spirals into madness and violence in Mary Harron's legendary psychological horror thriller, American Psycho. The film is based on Bret Easton Ellis's best-selling 1991 novel of the same name.
Although it was initially divisive, American Psycho has now become a cult classic thanks to the movie's dark humor, stellar performances, and faithful adaptation of the source material. Its mix of graphic violence and Bale's humorous over-the-top performance is perfect for fans of dark comedy films.
American Psycho
Release Date

April 13, 2000

Director

Mary Harron

Cast

Christian Bale, Justin Theroux, Josh Lucas, Bill Sage, Chloe Sevigny, Reese Witherspoon

Rating

R

Runtime

102
Watch on Peacock